Flying solo in Singapore
Looking for a solo trip destination? Singapore should definitely be on top of your list! With all the solo traveller-friendly activities, plus the island's manageable size packaged with its efficient transportation systems, touring the city will be a breeze for any traveller! Before you embark on your journey to this vibrant city-state, book yourself a Singapore Travel Card for seamless travels and discounts to some of Singapore's top restaurants!
1. Gardens By The Bay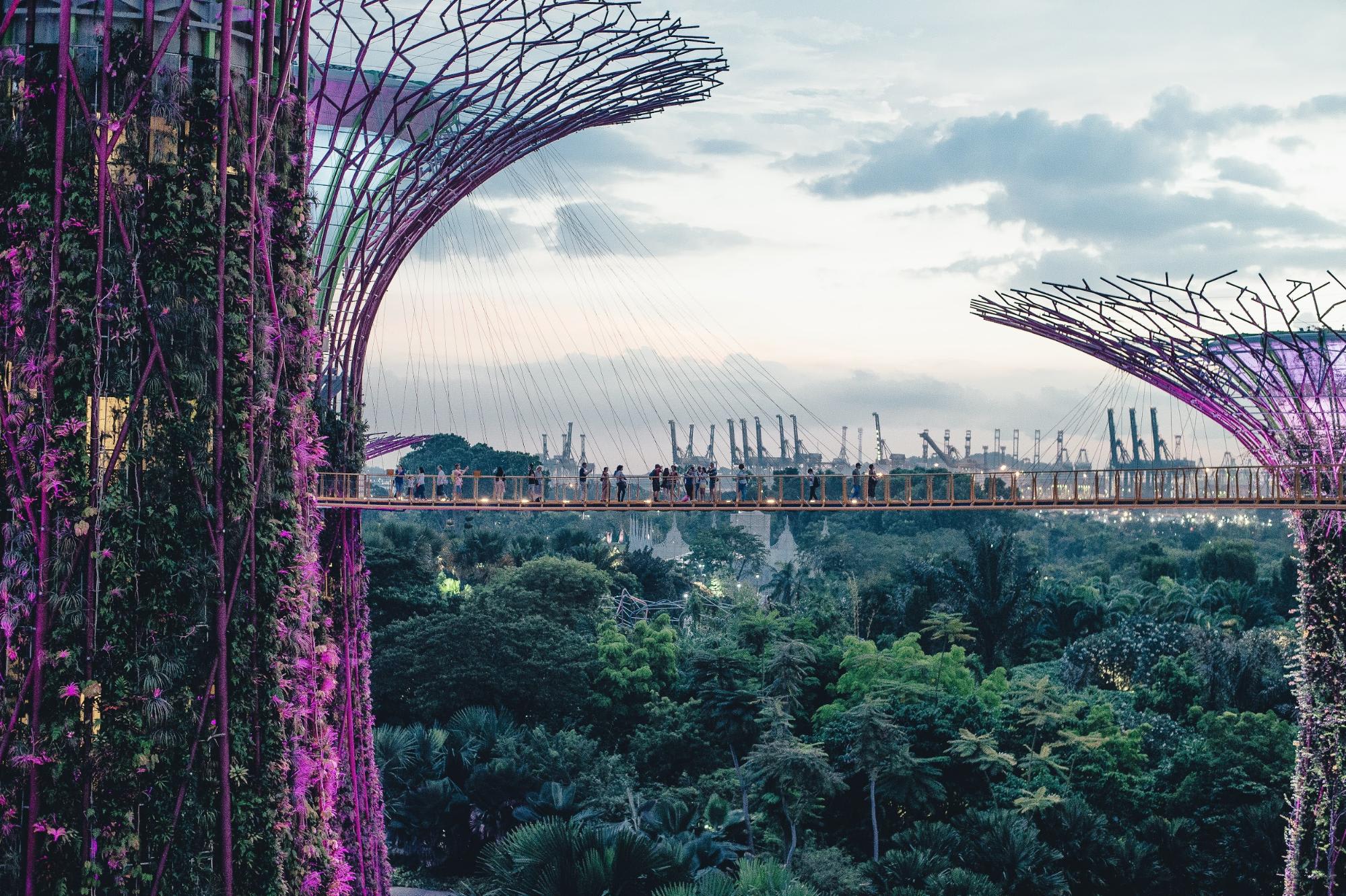 You don't have to be a fan of nature parks to enjoy a visit to Gardens by the Bay – aka the crown jewel of Singapore. The attraction's man-made Supertrees are a spectacle to behold, as are the various flora and fauna found over at the Flower Dome and Cloud Forest. Every inch of the attraction also happens to be incredibly Instagram-worthy, so you'll be making a couple followers jealous with your photos for sure!
Book your tickets to Gardens By The Bay!
2. S.E.A. Aquarium, Sentosa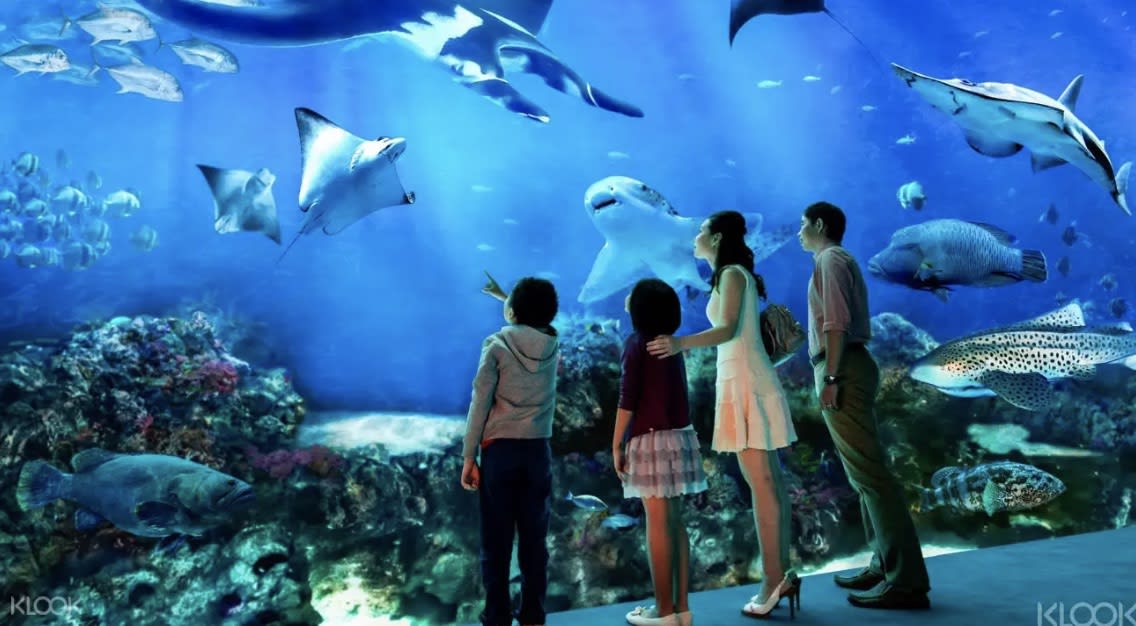 With over 1,000 species to discover at S.E.A. Aquarium, Southeast Asia's largest indoor aquarium, you won't have any trouble keeping yourself entertained! Get acquainted with hammerhead sharks, dolphins, sting-rays and so much more through Shark Encounters, Touch pods, and even helmet diving experiences!
Book your tickets to S.E.A. Aquarium Singapore!
3. Singapore Night Safari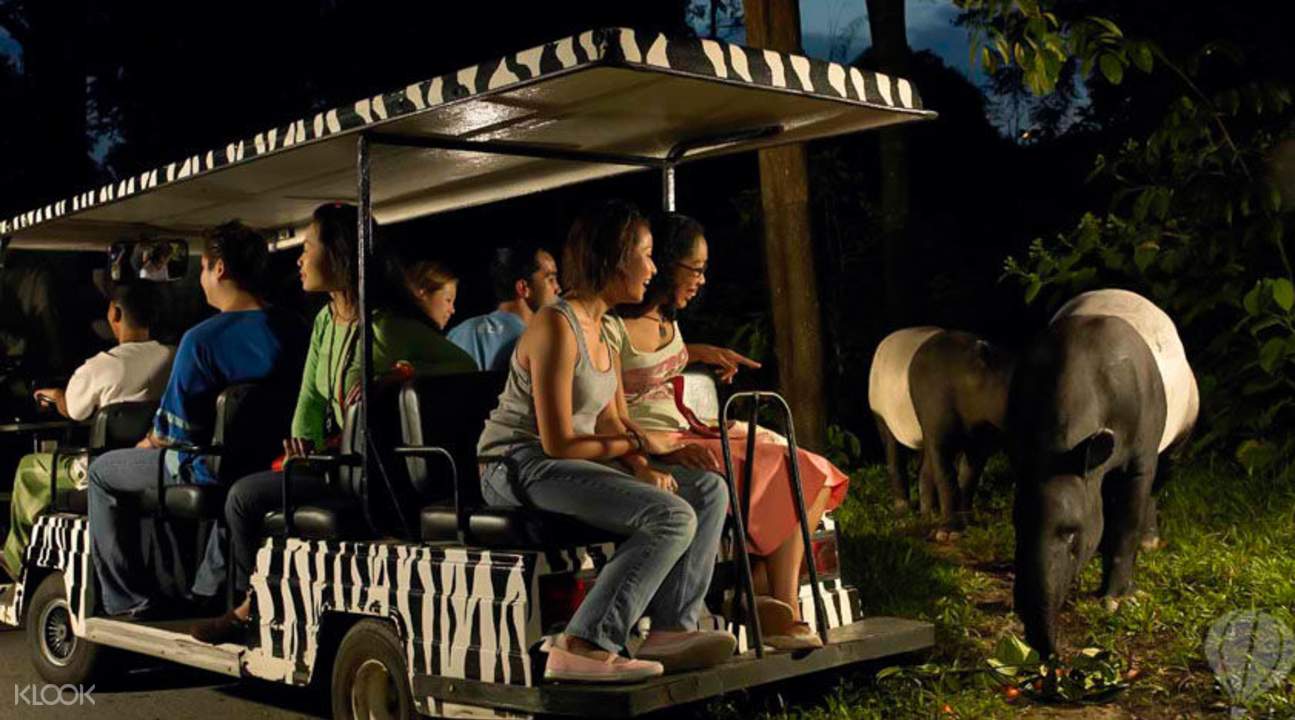 Although this activity is surely best enjoyed with friends to share 'oohs' and 'aahs' with, we can't help but recommend this activity to ALL travellers! More than just getting up close and personal with some pretty cool wildlife creatures at the Singapore Night Safari, you'll also be exposed to their night-time routines as well. If you don't think that's cool – we don't know what is!
Book your tickets to Singapore Night Safari!
4. ArtScience Museum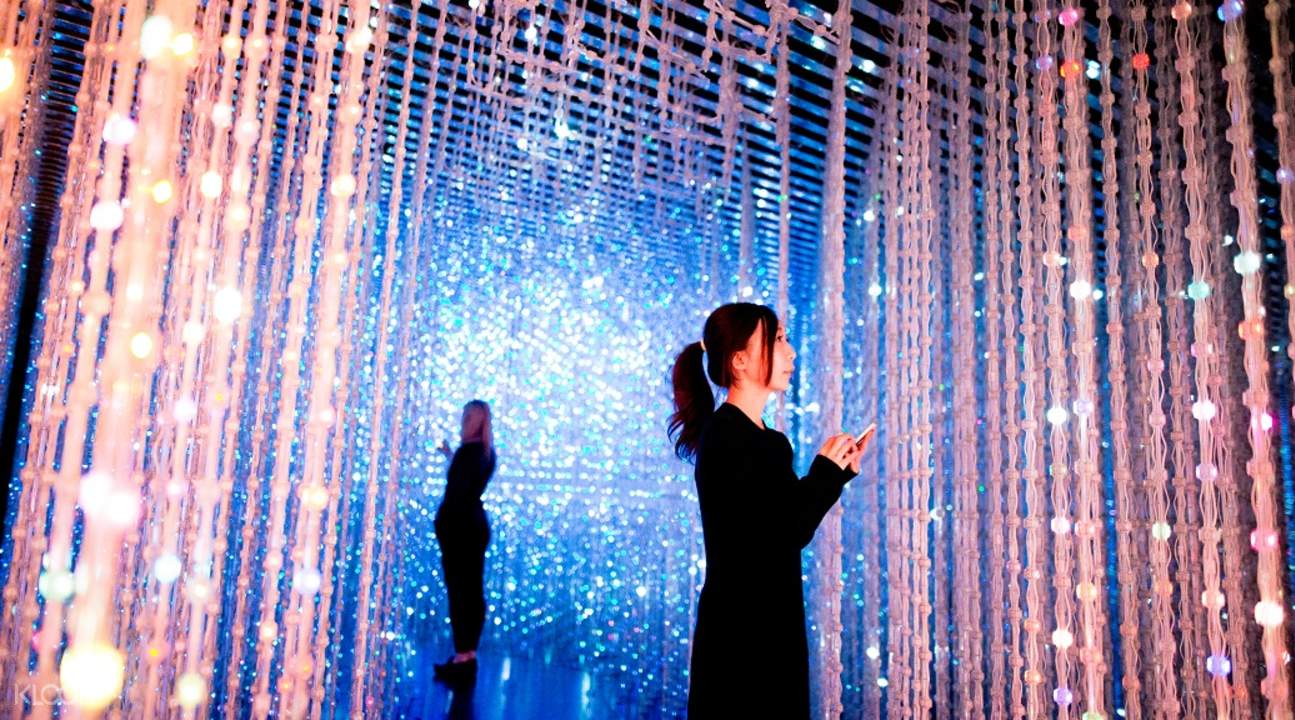 Solo travellers can always count on galleries and museums for a good time – and Singapore's ArtScience Museum is no exception. With cool interactive exhibits such as the Crystal Universe by teamLab and the current Wonderland exhibit, don't be shy to ask strangers for a photo for the 'gram!
Book your tickets to ArtScience Museum Singapore!
5. National Gallery Singapore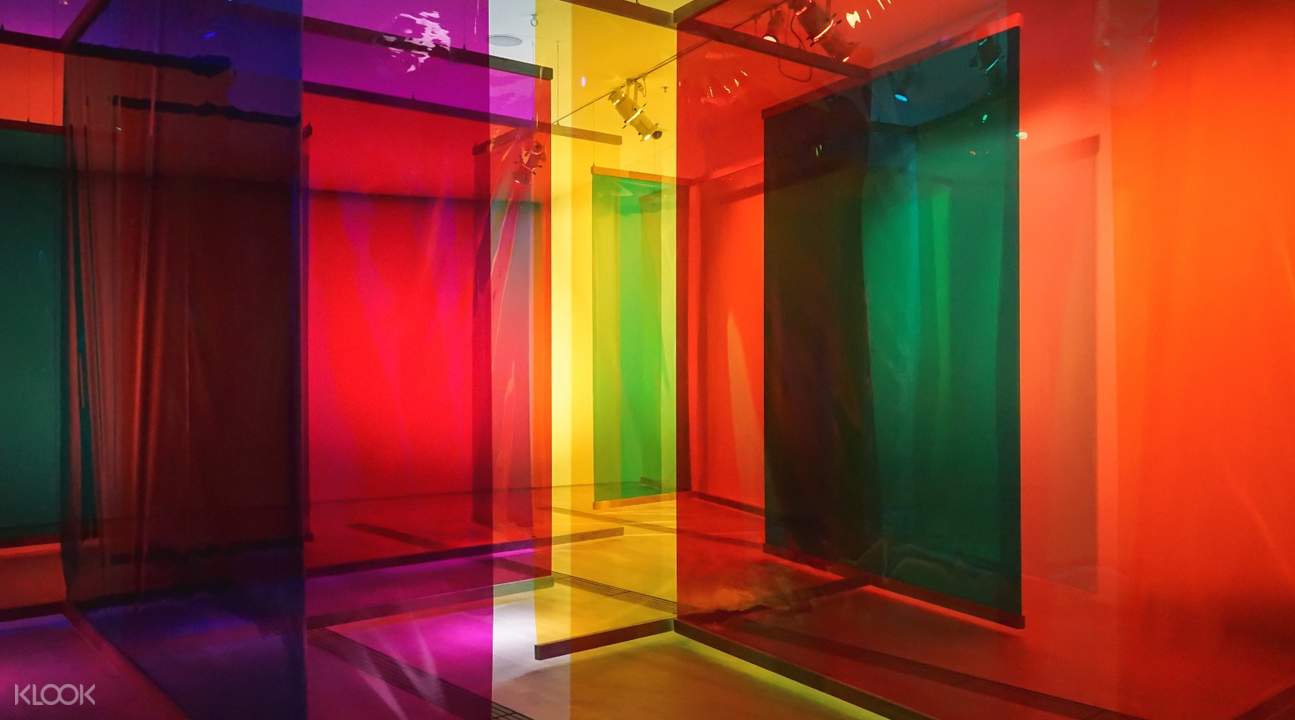 If you're a fan of the arts, then you'll love a visit to the National Gallery Singapore. It is home to over 8,000 works of art from Singapore and Southeast Asia's highly-acclaimed artists, spanning from the 19th century to the present day. Some of the notable featured artists include Latiff Mohidin from Malaysia, Nguyen Gia Tri from Vietnam, and as well as international artists such as Yayaoi Kusama.
Book your tickets to National Gallery Singapore!
6. iFly Singapore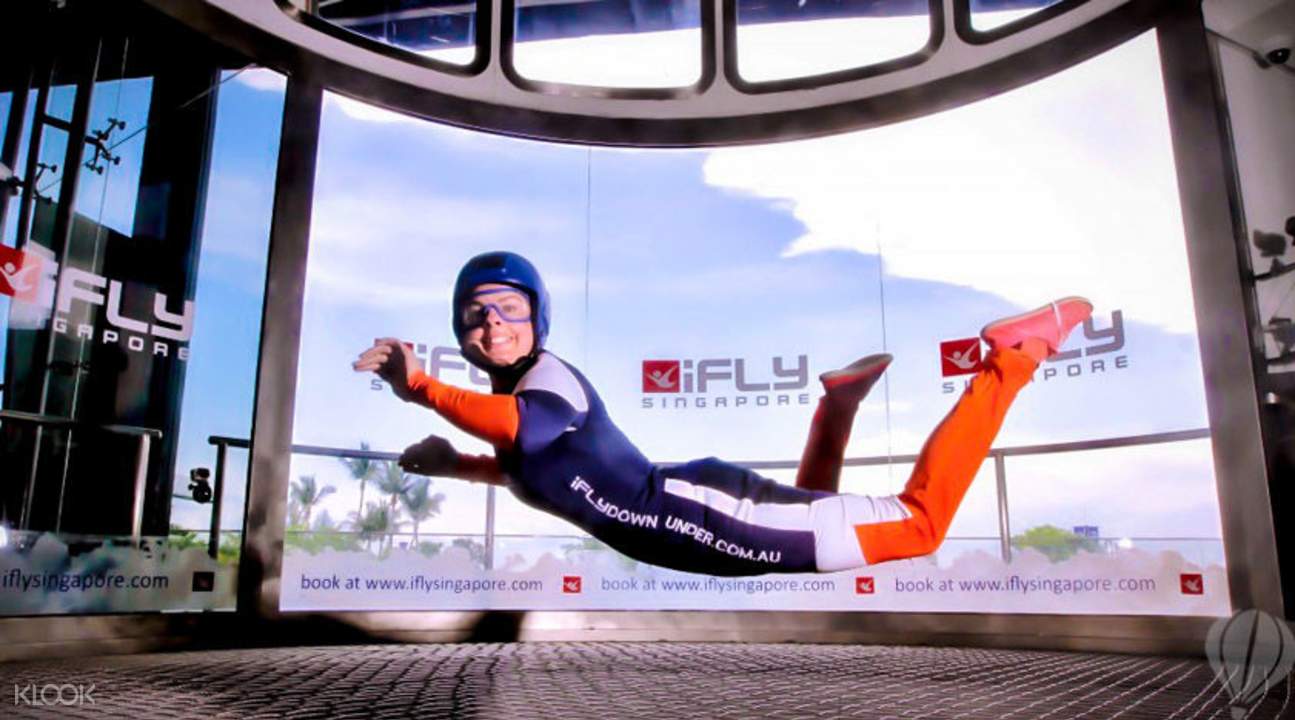 Have you always wanted to skydive but don't feel like you're ready just yet? Head on over to iFly Singapore and get a taste of what it's like to freefall! This very in-demand activity is quite difficult to book, but with Klook, you just have to simply input the time and date you intend on going, and you're good to go! In this iFly activity, you'll be trained by professional instructors and learn a trick or two before suiting up in sky diving gear! However, be sure to arrive at least 1-hr before your flight for a run through from the professional instructors.
Book your tickets to iFly Singapore!
7. Singapore Pub Crawl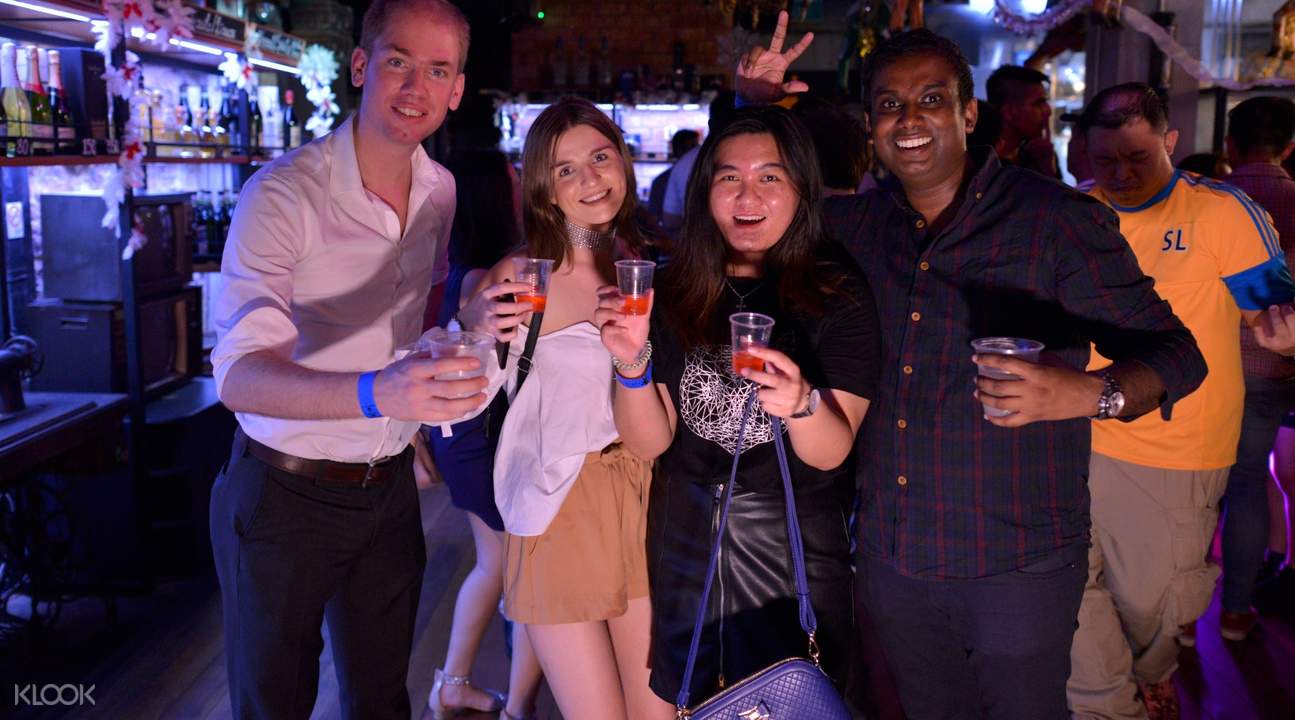 Singapore's buzzing nightlife scene is not one to miss. Get access to the coolest and most happening bars in the city with Klook's Singapore Pub Crawl tour and gear up for an exciting night ahead! Skip-the-line bar access and complimentary shots aside, you'll also get to meet other travellers and together, dance the night away!
Go on a Pub Crawl through Singapore!
8. Cooking Class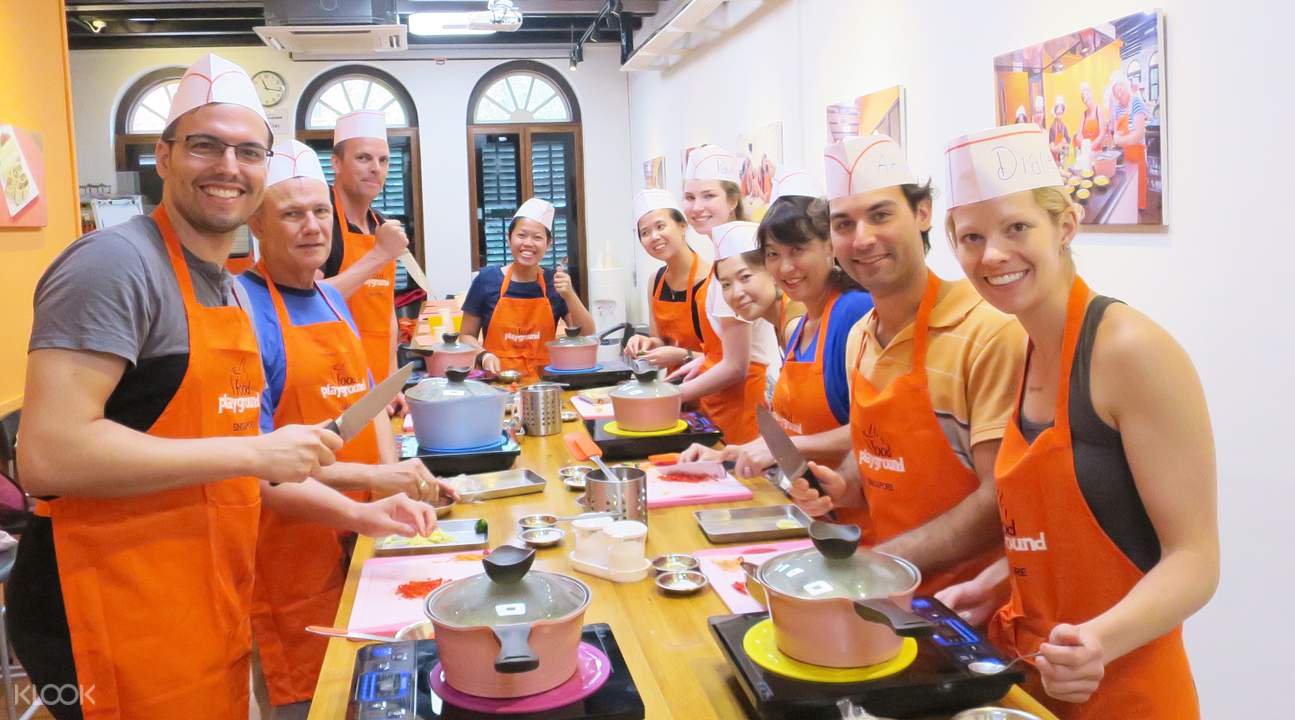 Singapore is a melting pot of cultures, so you can just imagine all the good food they have hidden in this side of the world! But eating Singaporean cuisine is just as good as making it, so book yourself a cooking class on Klook and bring some Michelin star-level cooking skills home to your family and friends.
Book a slot in Food Playground's Cooking Class!
9. Little India Walking Tour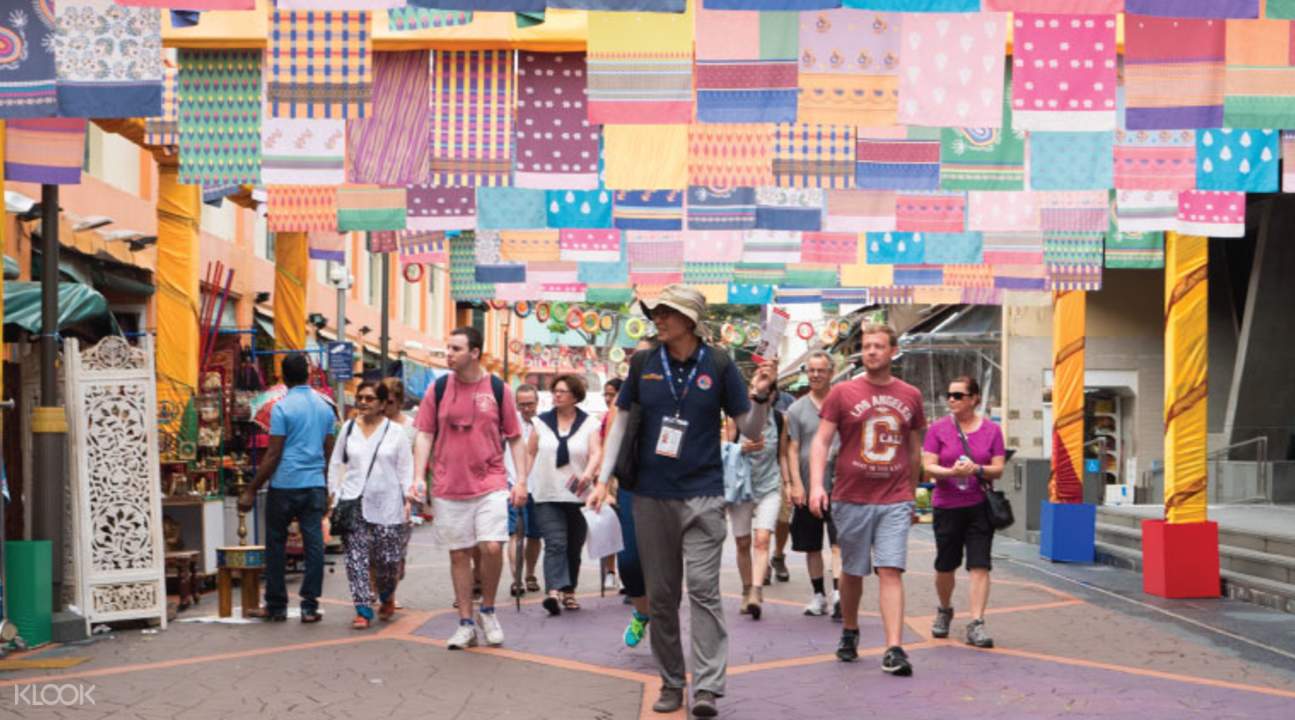 Join in a 2-hour walking tour of Little India's colorful narrow streets and pre-war shophouses and meet more travellers like yourself! Follow a local guide through wet markets and Little India's hidden gems to discover the best of the Indian community's rich culture.
Book a slot for this Little India Walking Tour!
10. Hop-on Hop-off Tour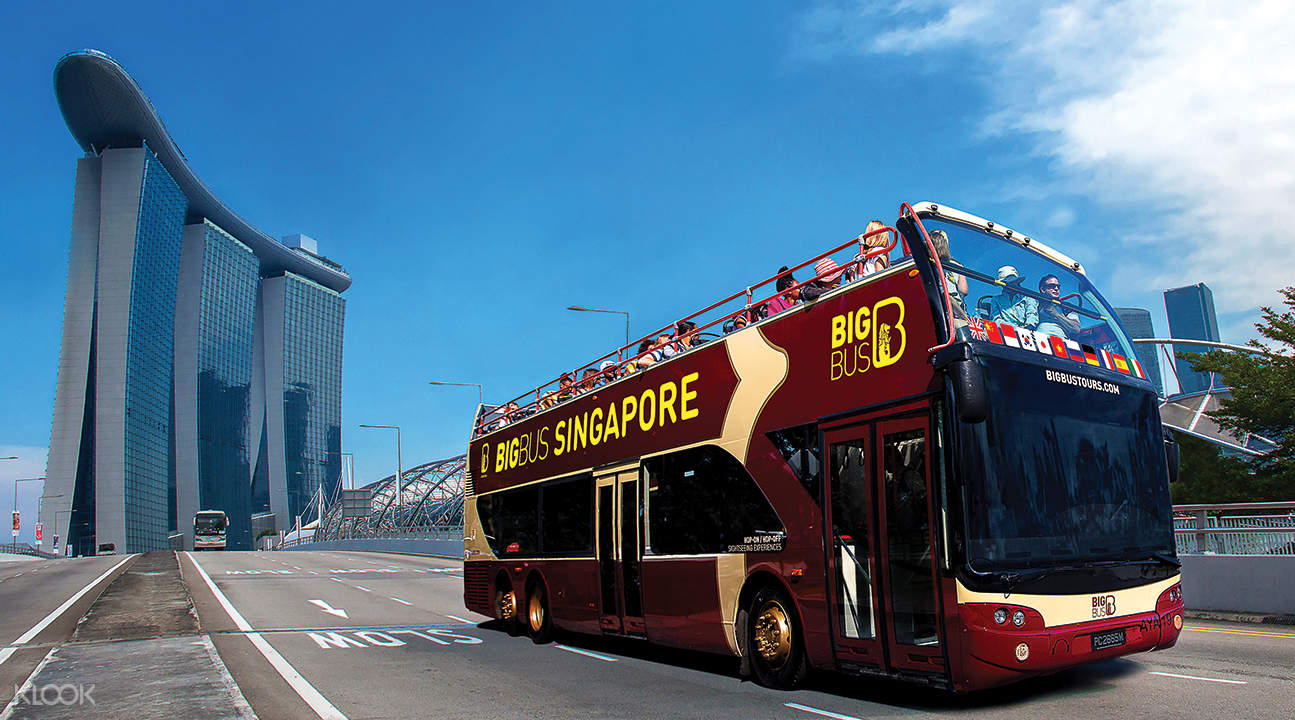 If it's your first time in Singapore and have no clue where to start, taking the Big Bus Hop-On Hop-Off Bus through the city is a great place to start! Cruise by famous landmarks such as Marina Bay Sands, Gardens by the Bay, and the Merlion and hop-off anytime an attraction tickles your fancy! The best part? You can choose from 6 different routes and tackle this city-state at your own pace!
Book your Big Bus Sightseeing Tickets!
Experience the best of Singapore with Klook!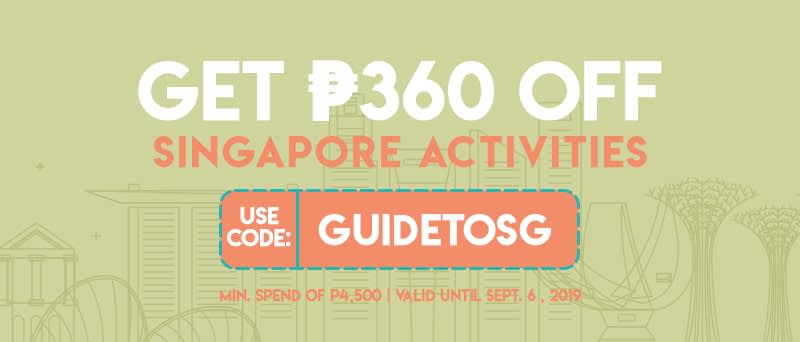 From 21 July to 6 September 2019, get Php 360 OFF (minimum spend of Php 4,500) all Singapore activities with the promo code <GUIDETOSG>. Add to cart all your favorite Singapore activities, plus the ones listed above and get the most out of your Singapore holiday with Klook!
Get Php 360 off all Singapore products today!