These Philippine churches are all decked out for Christmas!
Filipinos celebrate a multitude of Christmas traditions annually, but one that stands out from the rest of the world is Simbang Gabi, or dawn masses, which start 9 days from Christmas day. These dawn masses are different from regular daily masses as the celebration starts as early as 3:00 or 4:00 in the morning. They say that if are able to complete all nine dawn masses before Christmas, it'll help make your wishes come true – but that definitely isn't the only reason why you should go! To encourage you to wake up in the morning (minus the puto bumbong or taho sold after mass), here are some beautiful churches to consider for your Simbang Gabi novena.
1. Manila Cathedral, Manila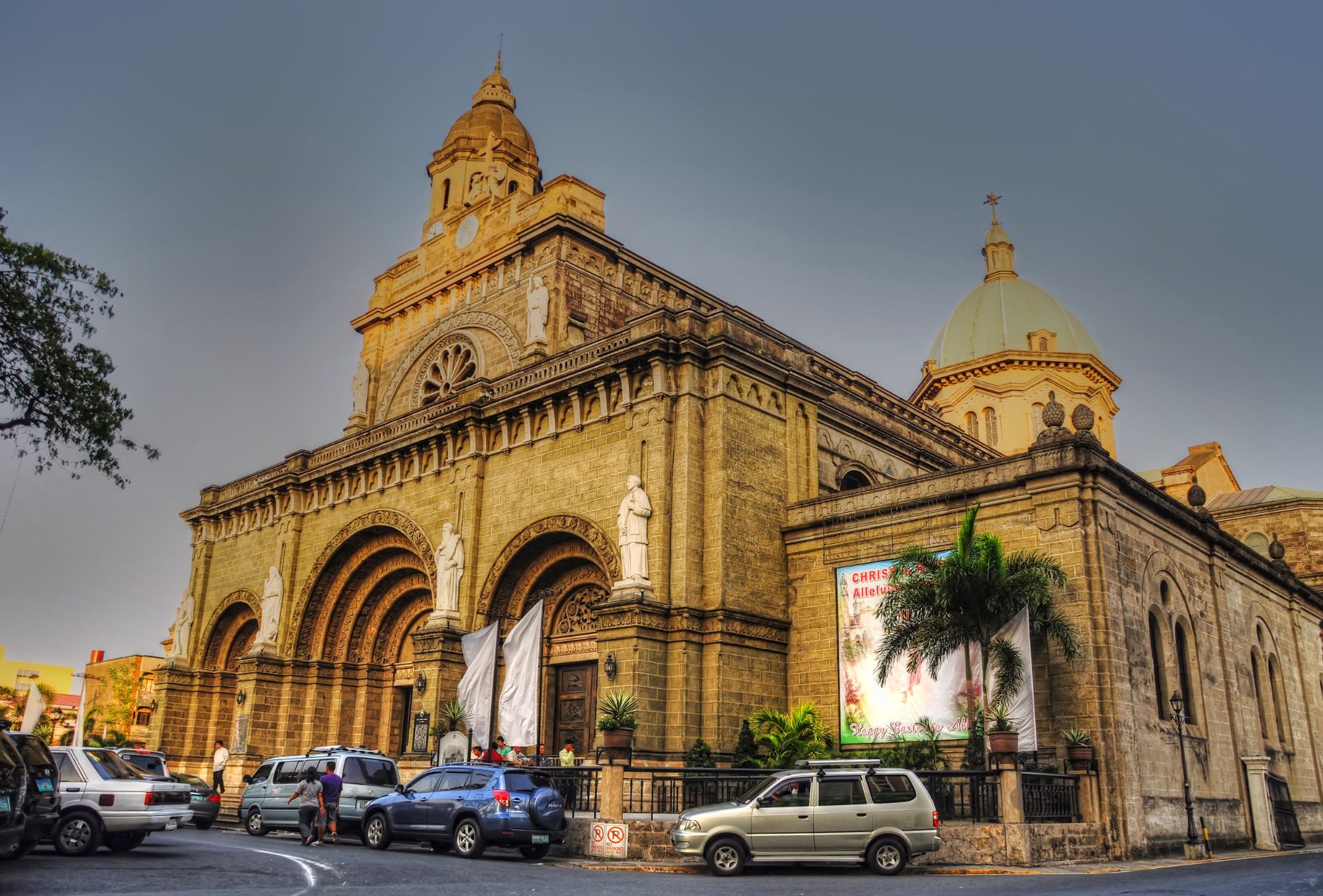 If you're up for the most real Simbang Gabi experience, it's best to visit the Mother of all Churches and Cathedrals in the Philippines— the Manila Cathedral. From the outside of the church, you can already feel the spirit of Christmas. The church is dripping with hundreds of lights and lanterns, and Christmas songs echo all night long. Don't forget to take pictures of the huge Christmas tree and especially the Belen (statues that depict the birth of Christ).
The church also tends to be crowded because hundreds of people visit the church. As soon as the 16th of December comes, expect to share the gospel with lots of fellow Catholics who hope to complete the 9-day pre-dawn masses. With this kind of experience, completing the masses is surely possible!
Take a tour of this stunning century old church on our Manila City Tour!
2. St. Michael Parish Church, Cebu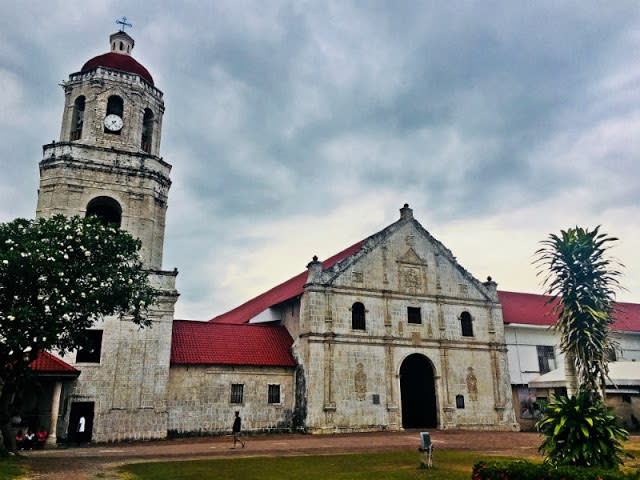 In Poblacion, Argao in the City of Cebu sits one of the well-preserved churches in the country— St. Michael Parish Church. It's a two-story coral stone church, standing since 1703. The traditional aesthetic of the church will already give you a glimpse of how simple lives were back in the day.
One thing that will strike you the most from the Argao Church is its main altar that has three life-size sculptures of archangels. You can also find floral painted pillars, and hand-painted biblical passages on the ceiling of the church – half of which was painted by master Cebuano painter, Mr. Raymundo Francia. The bell tower is also a must-see, it has three levels, the second level containing a large bell and the third level containing eight smaller bells that will surely wake you up in time for Simbang Gabi.
3. Caleruega Church, Batangas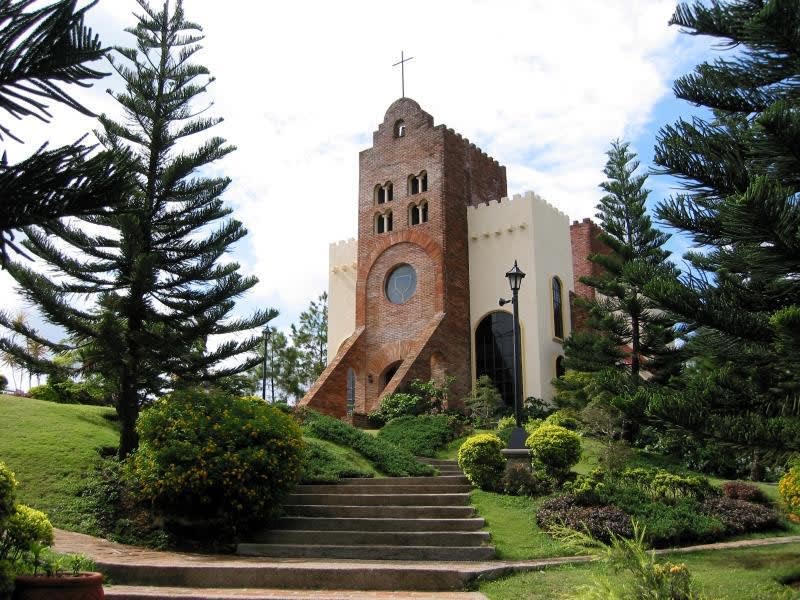 They say the closer you are to nature, the closer you are to God, so a Simbang Gabi experience at Caleruega Church can be a good idea. The church may not be as huge to fit many, but in this way, they can maintain the serenity and intimacy it gives its visitors.
After an intimate time with God, you may want to stay a little while longer and bask in the ambiance of nature surrounding the church where you can relax to the sound of running water and inhale the smell of trees in the morning. Benches are placed under the shade of trees where you can take a breather and have a moment of self-reflection. If you're with your family, you can enjoy a picnic breakfast on the picnic tables available. You can also go on a bit of adventure within the vicinity of the church, such as finding the suspended bridge, koi pond, and artificial fountain.
4. St. Mary Magdalene Parish Church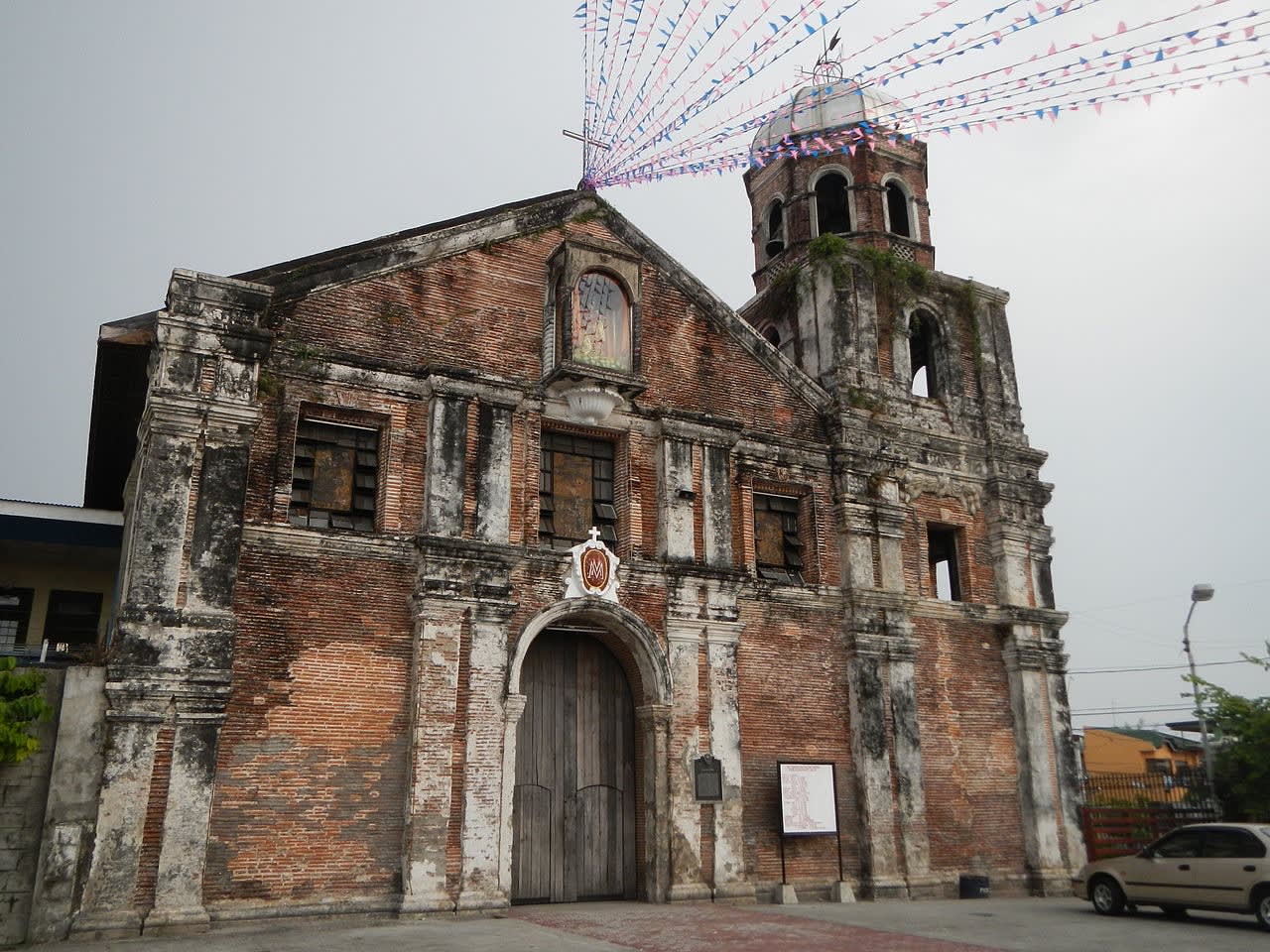 Have we mentioned that most Simbang Gabi include festivities specifically on Christmas Eve? Because here at St. Mary Magdalene Parish Church, they have a traditional parade happening on the 9th and last day of Simbang Gabi.
St. Mary Magdalene Parish Church is one of the oldest standing churches in the Philippines, and for being the oldest, they made the night of Simbang Gabi special. They have a unique Christmas Parade called "Maytinis." It is a parade of floats, portraying the history of salvation, from the Old and New Testaments. This parade involves Biblical scenes and characters acted by local and sometimes well-known personalities.
5. Baclaran Church, Paranaque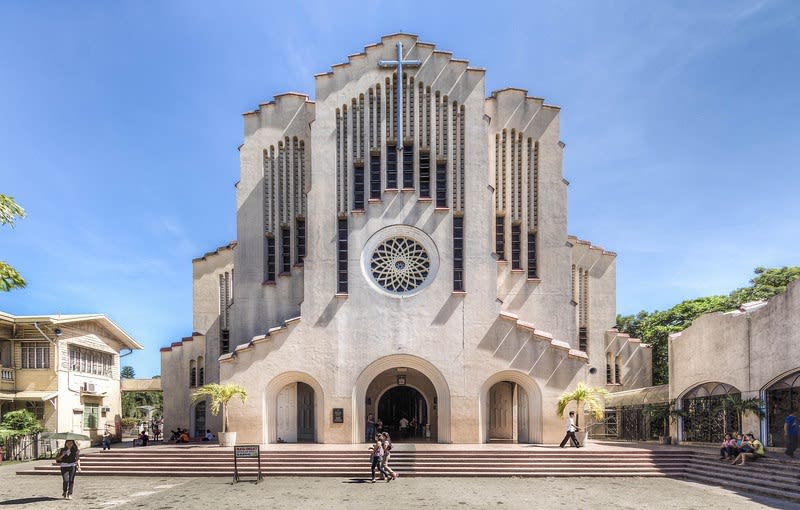 Baclaran is one of the busiest places in the Philippines, for it is visited not only for spiritual purposes but for the material and physical need it gives the devotees. It gets more hectic day by day, especially when Christmas comes, but the lights from the Baclaran Church has its way of dimming the difficulties of the hard-working Filipinos.
Baclaran Church shines the brightest during the Simbang Gabi season. Filipinos attend the church and also to go and buy presents after mass. There are lots of shops in Baclaran where you can buy clothes, toys, food, and souvenirs. In that way, apart from the graces of the church, bring the blessings home to your loved ones too.
6. Sta. Clara de Montefalco Parish Church, Pasig City
A trip to the Vatican City for a Christmas mass may cost a lot, so why not a Simbang Gabi at a church inspired a Roman Church here in the Philippines? St. Clara Montefalco Parish Church is one of the oldest churches in Pasig City. It is also the tallest church in the Philippines, standing at 187-feet high.
This church is built bigger so that everyone can come without having to stay outside. That means Simbang Gabi here is grand and full of people. It has two floors; the ground floor that can seat up to 2,000 people and the balcony that can accommodate another 500. Surrounding it are 20 tall clear glass windows, and it has a dome-shaped peak that is styled after the one in St. Peter's Basilica in Vatican City, Rome. So why fly to Rome when you can have a grand Christmas mass here?
7. The Parish of the Holy Sacrifice, Quezon City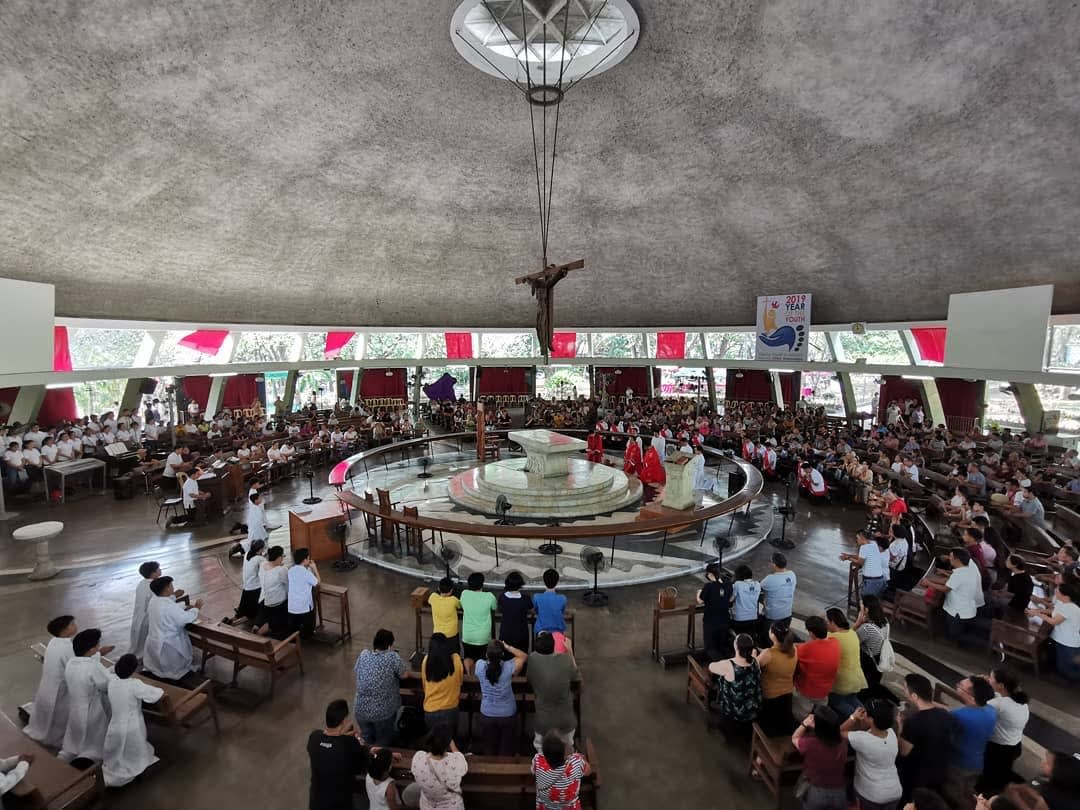 An exceptional Simbang Gabi is possible when you go to an extraordinary church. This church is by far the most uniquely constructed in the Philippines. Built through compassion, faith, and generous help of its people— The Parish of Holy Sacrifice is considered a dream come true.
The Parish of Holy Sacrifice is domed, representing architectural rarity and the highest point of faith. This church was opened officially to the public on Christmas Eve. That's why people come here to complete their Simbang Gabi in hopes of their own dreams, desires, and prayers granted. So, have you been longing for a wish to come true? The Parish of the Holy Sacrifice got lots of pews for you.
8. Shrine of Therese of the Child Jesus, Pasay City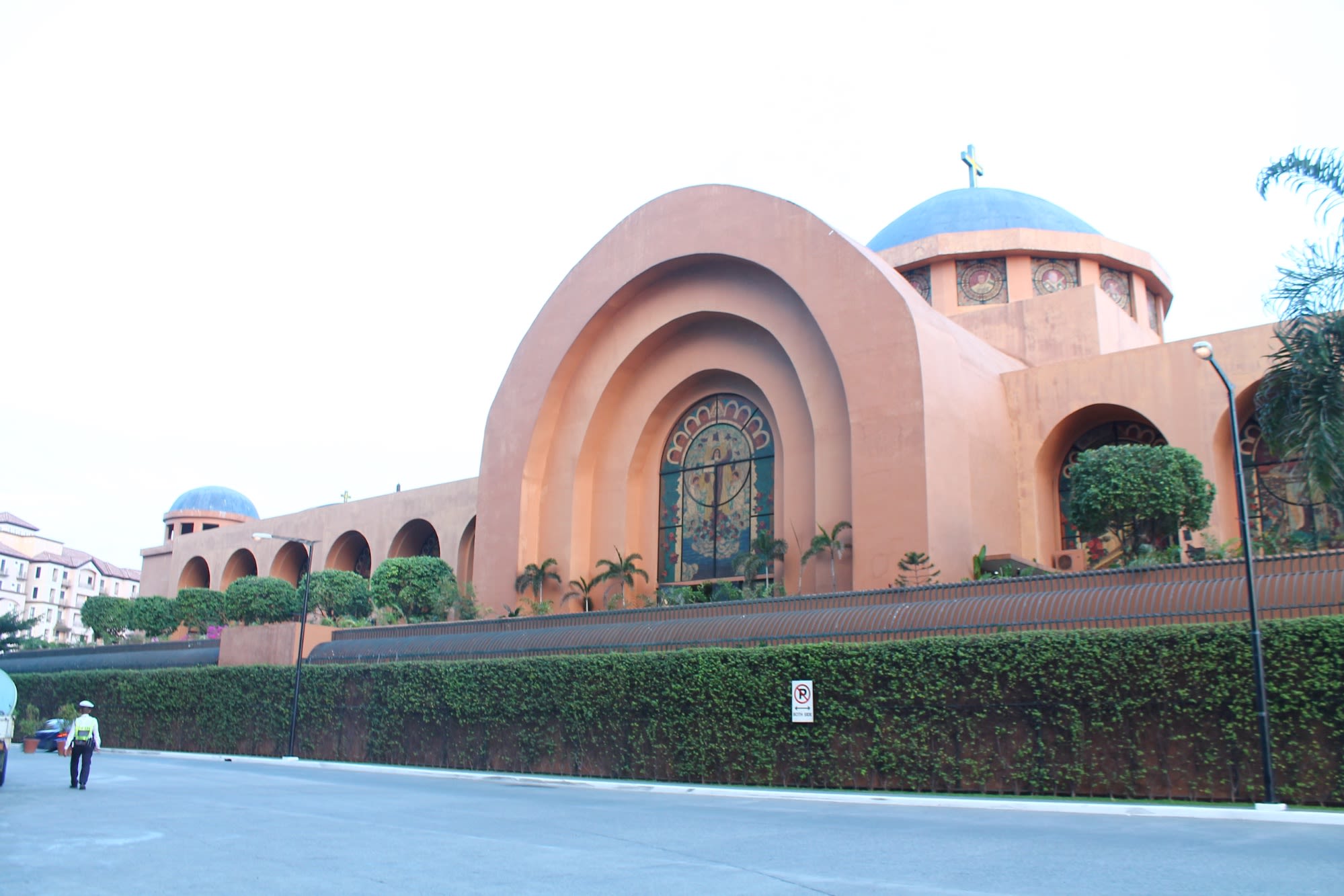 Most of the churches in the Philippines are widely accessible to the public. The Shrine of Therese of the Child Of Jesus is no different, it is near the airport, hotels, and subdivisions in Pasay City. If you are here in Manila and want to attend Simbang Gabi straight from the airport, this is the church to go to.
This church is 72 years old, a quiet place to pray and meditate, and it's very close to hotels, airports, and other spots that the family can enjoy. The masterpieces in the church will make you give a magical experience through the colorful stained-windows where the story of Saint Therese is depicted. You don't attend a peaceful mass but also learn about Saint Therese.
9. Our Lady of the Abandoned Parish, Marikina City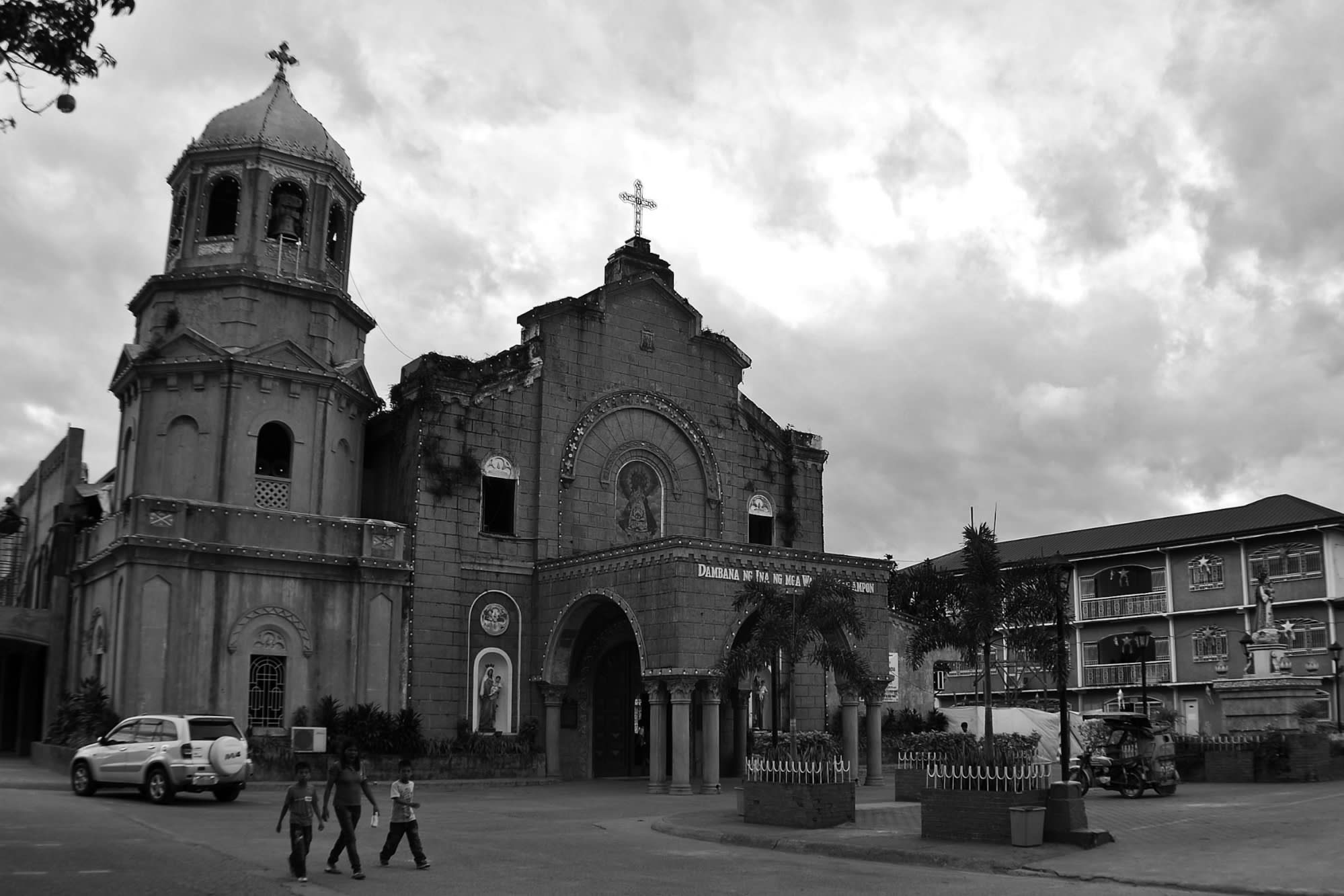 The name can be confusing, but trust us on this, it is not abandoned. It is a parish for the broken, and it is beautiful and serene. A visit at Our Lady of the Abandoned for Simbang Gabi might help you realize what Christmas is all about. At times when we feel that we are alone, always remember that He is always with us.
This airy church with beautifully designed ceiling panels is the church of choice for people who have a lot to thank for, a place for worship, a place so holy where you can find seclusion and receive grace from God. If you want a quiet and safe place for a deep reflection this Simbang Gabi, it's best to visit here.
10. St. Michael the Archangel in Taguig City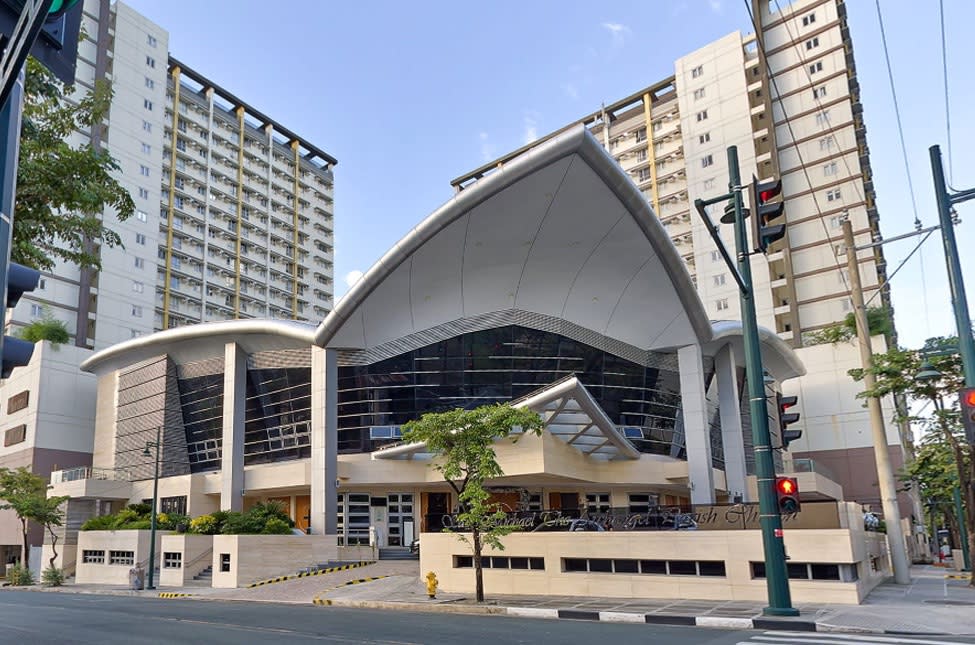 From being situated at a parking lot, now it's one of the most sought-after locations in Taguig. In 2016, which is just three years ago when St. Michael the Archangel first celebrated Simbang Gabi.
The fact that it is located in a business district makes this church more special. Its growth was on the same wavelength as the city and its surroundings. It's new, fresh, modern, and it is the only Catholic church in Taguig. A Simbang Gabi experience here will be worthwhile for it represents Divine sanctuary and fosters that everyone can be as one in worship and in building a community. And isn't the true meaning of Christmas?
The feeling of Home is a Holiday Away!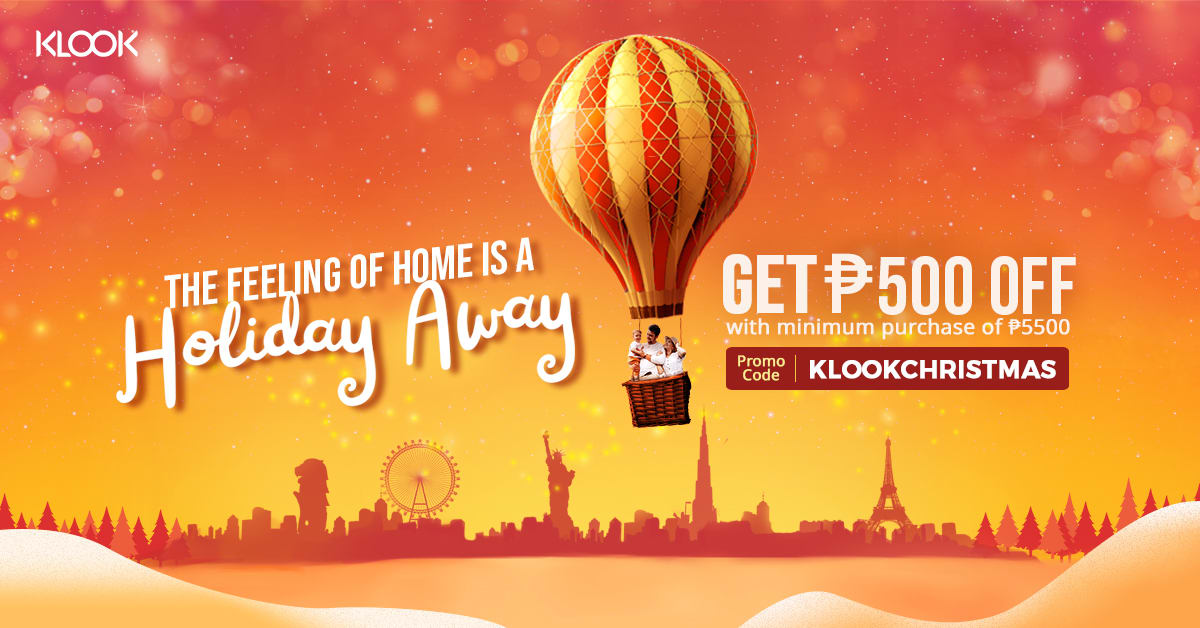 With Klook's Christmas Promo, there's no better time to Klook away all those exciting travel adventures. Be sure to Klook all your Christmas activities on Klook to get a Php 1,000 cashback for every PHP 5,000 spent on our available Christmas Special activities using the promo code <HOLIDAYAWAY>. Additionally, you can enjoy an extra treat of PHP 500 off with a minimum purchase of PHP 5,500 on ANY Klook product using the promo code <KLOOKCHRISTMAS>!
Redeem your Klook Christmas Promo Codes!