Sakura fever at FamilyMart
Sakura season is just around the corner and while not all of us can travel to Japan for the season, you can still join in the fun with these limited edition sakura themed items at FamilyMart stores all over Malaysia!
Besides sakura flavoured snacks and other goodies, FamilyMart's also brought in special Japanese products like Peach Coca-Cola and Kirin Coffee! Be sure to get your hands on some of these before 2 Apr 2019!
P.S. There's also a Klook #MYSakuraFever special promo with unbelievable deals like B1F1, up to RM165 off and more. Read till the end to find out the details.
1. Sakura Lychee Sando (RM5.20)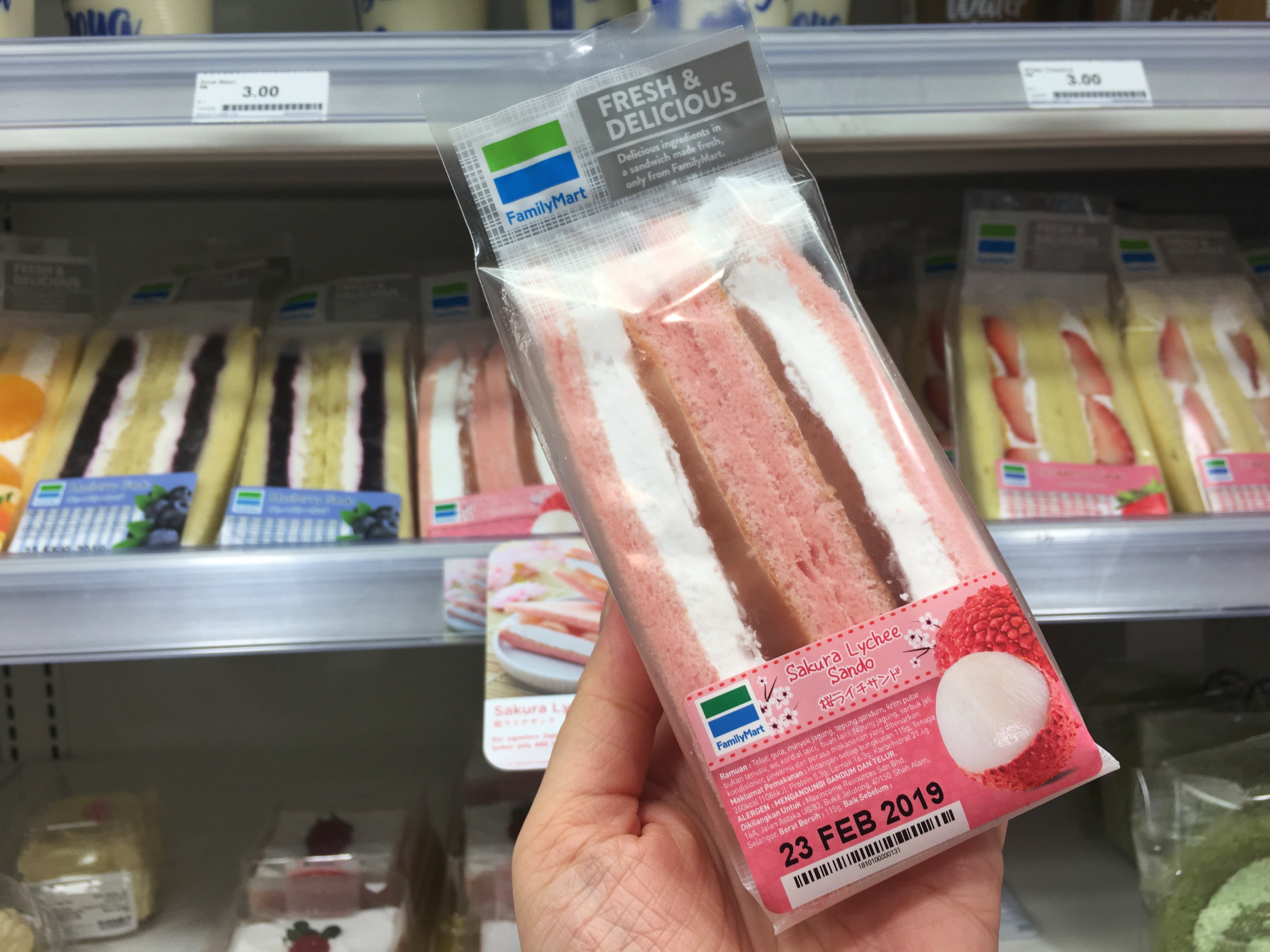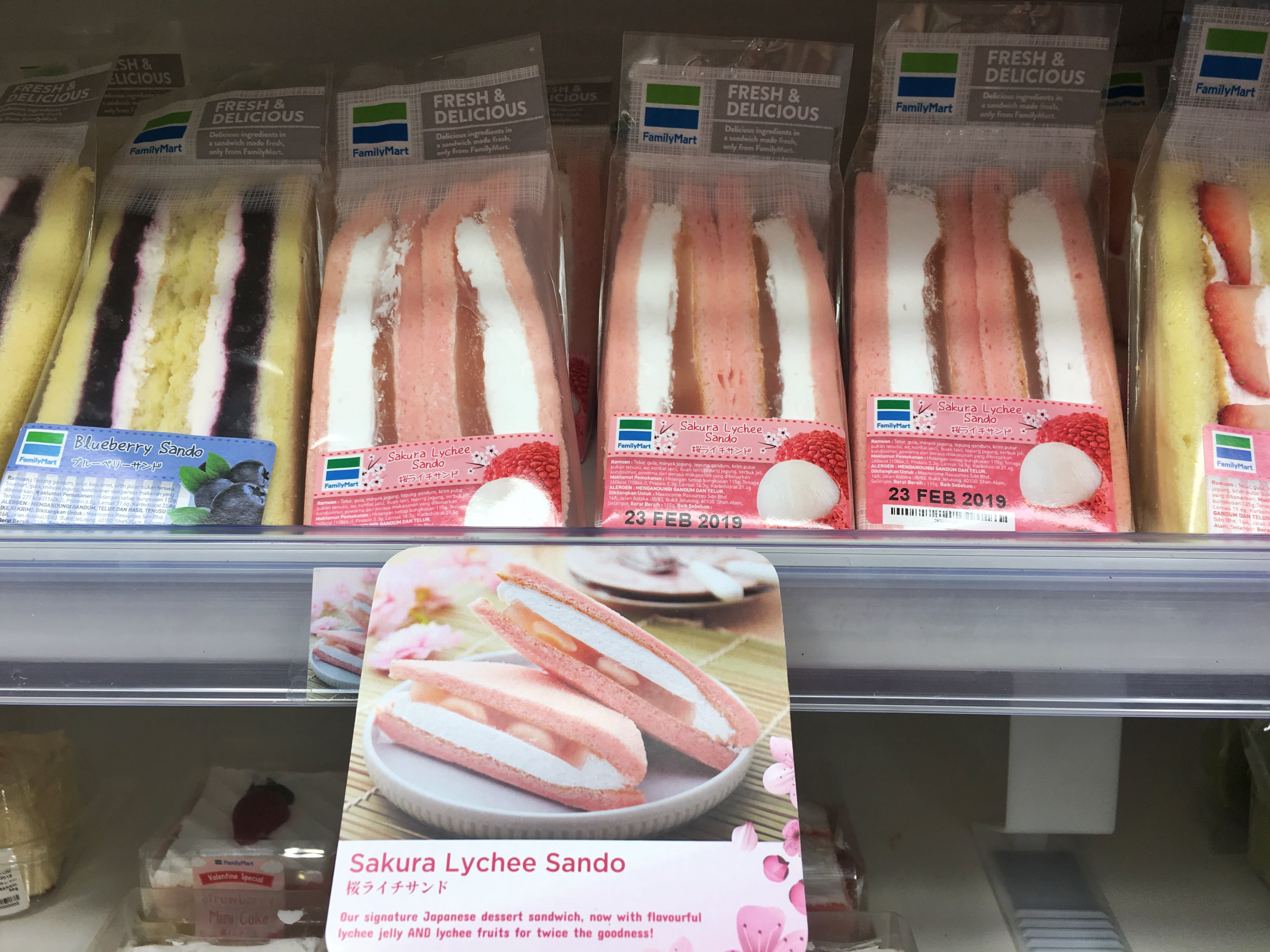 A sando is a popular Japanese dessert sandwich filled with fruit, cream and other delicious treats. This special Sakura Lychee Sando comes filled with lychee jelly, lychee fruit and cream sandwiched between two slices of sakura pink bread!
2. Coca-Cola Sakura (RM8.40)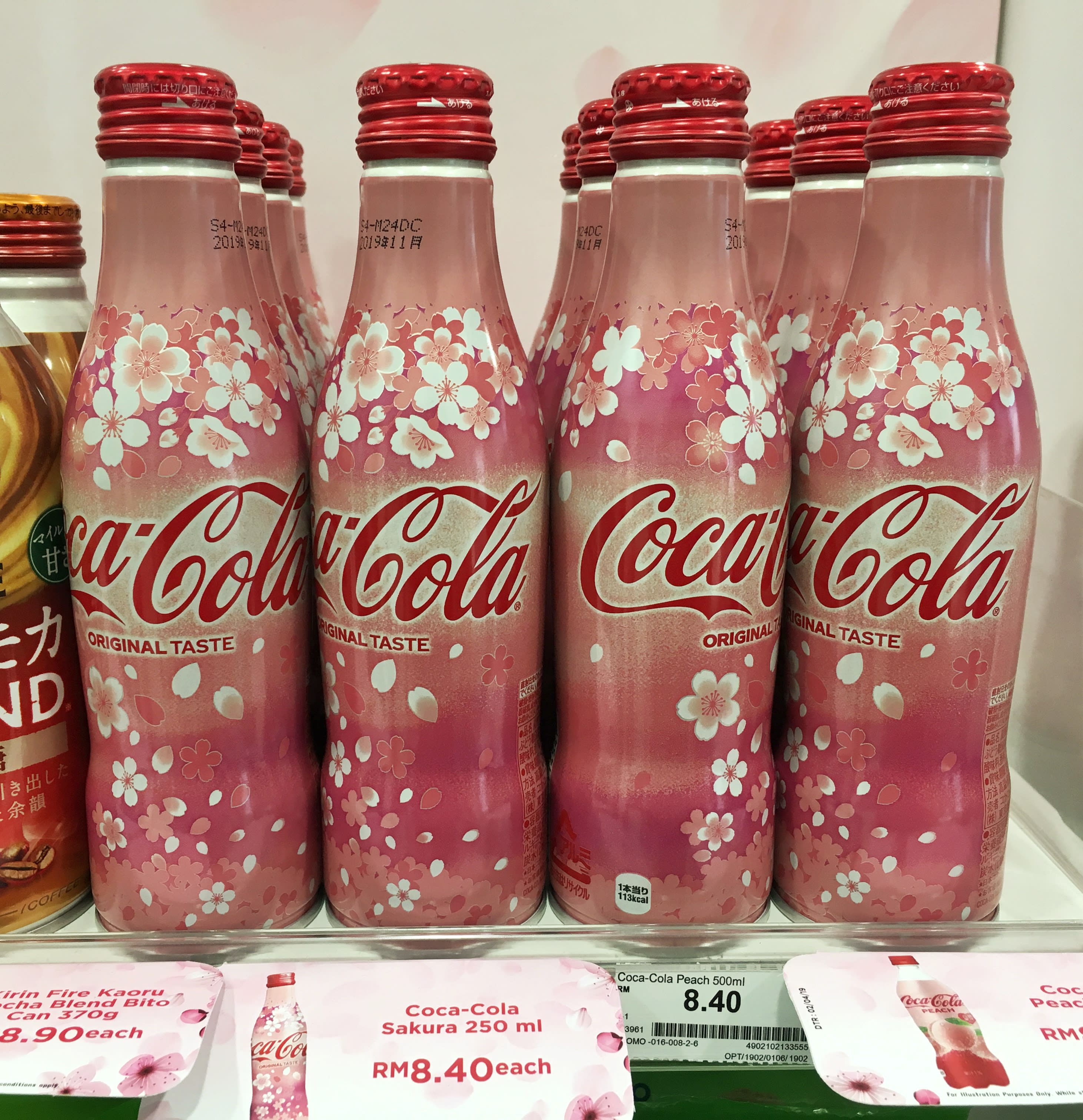 These Coca-Cola bottles are too pretty! This version doesn't actually have any other flavours other than the original coca-cola, but these bottles are limited edition and was previously only available in Japan!
3. Sakura Ebi Chahan Onigiri (RM3.90)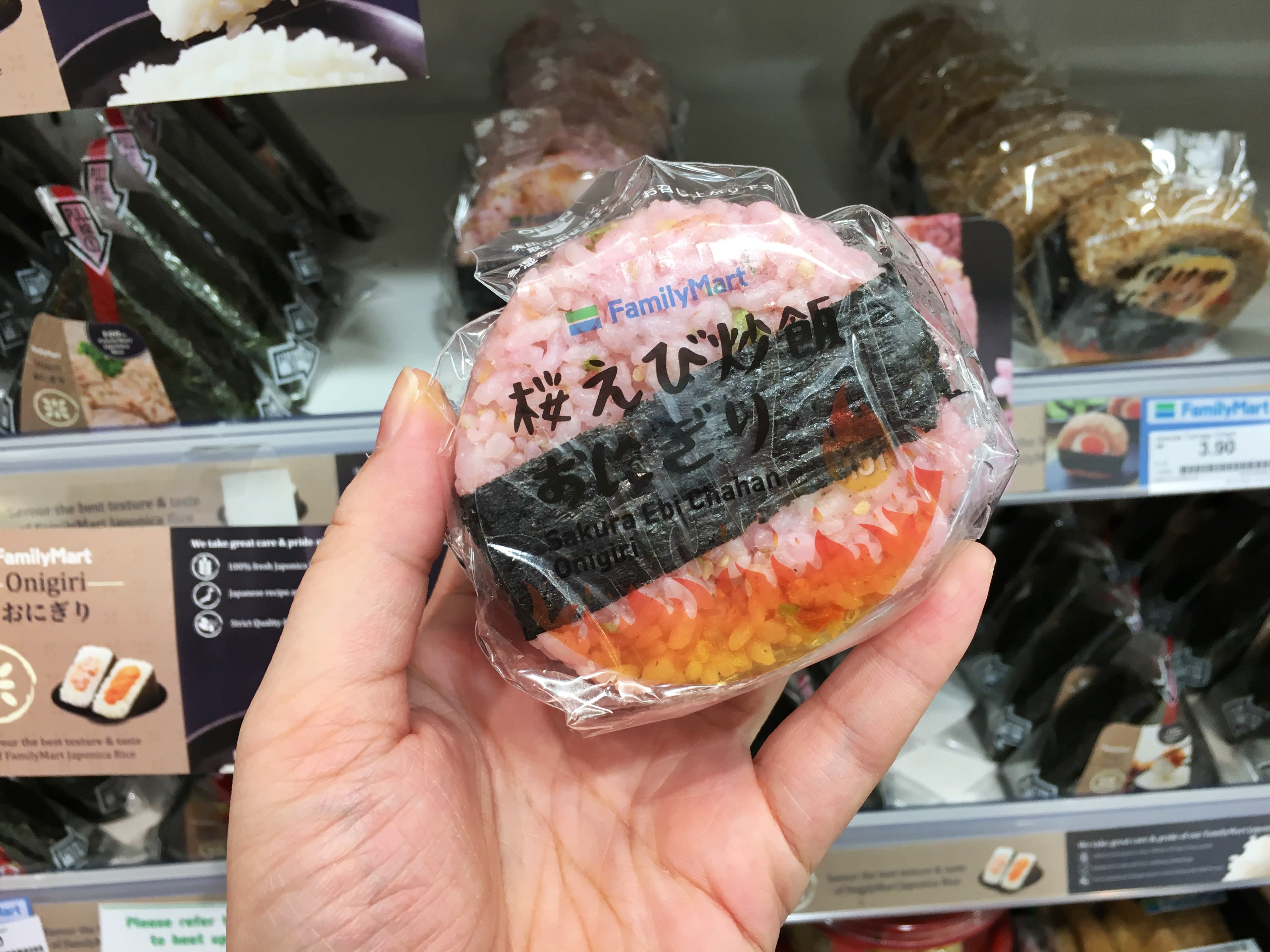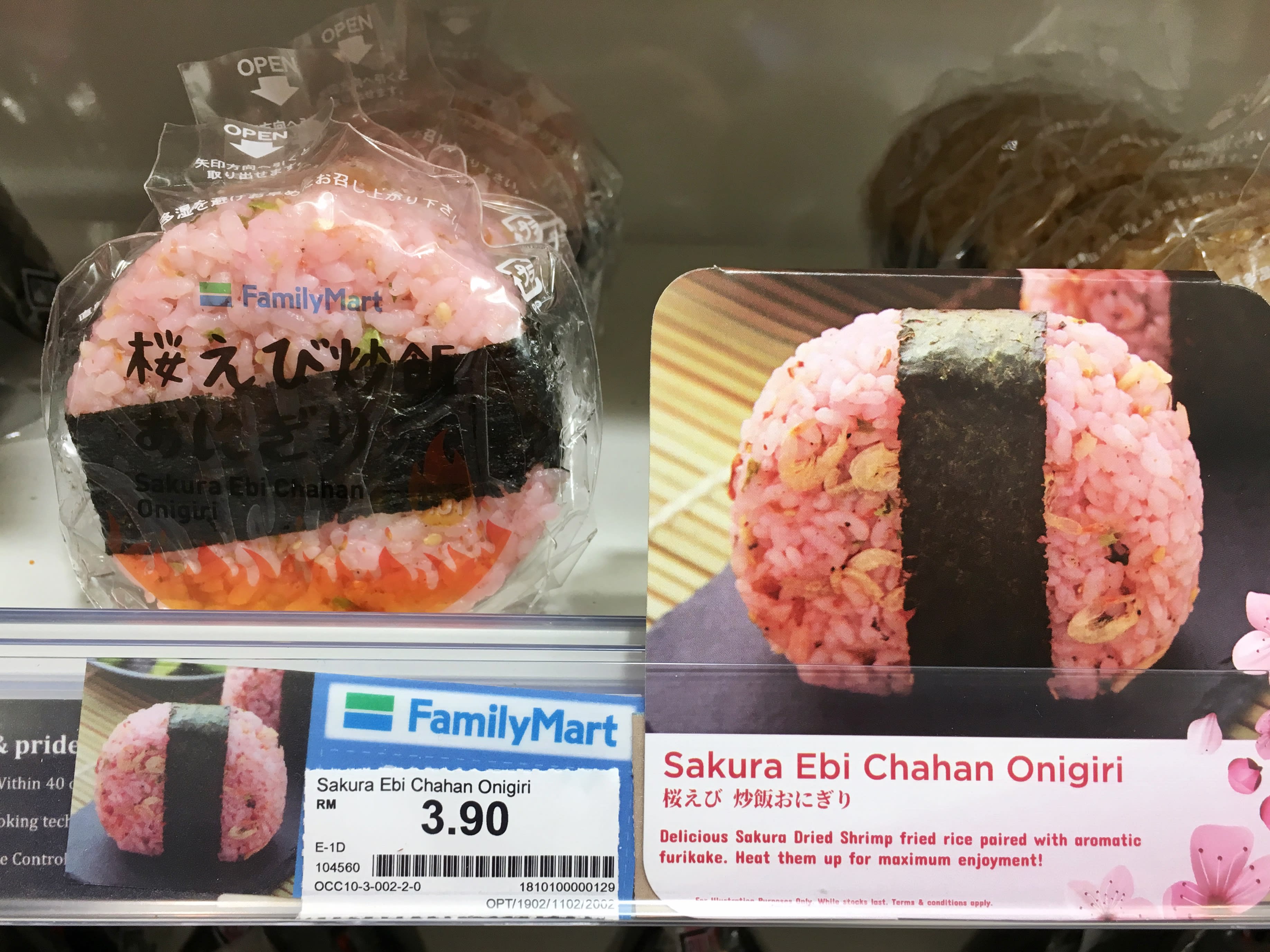 No need to travel all the way to Japan for some onigiri! FamilyMart offers a wide variety of flavours including this special Sakura Ebi Chahan made with fried sakura shrimp fried rice paired with furikake. FamilyMart recommends heating these up before eating!
4. Ajitsuke Tamago Onigiri (RM3.90)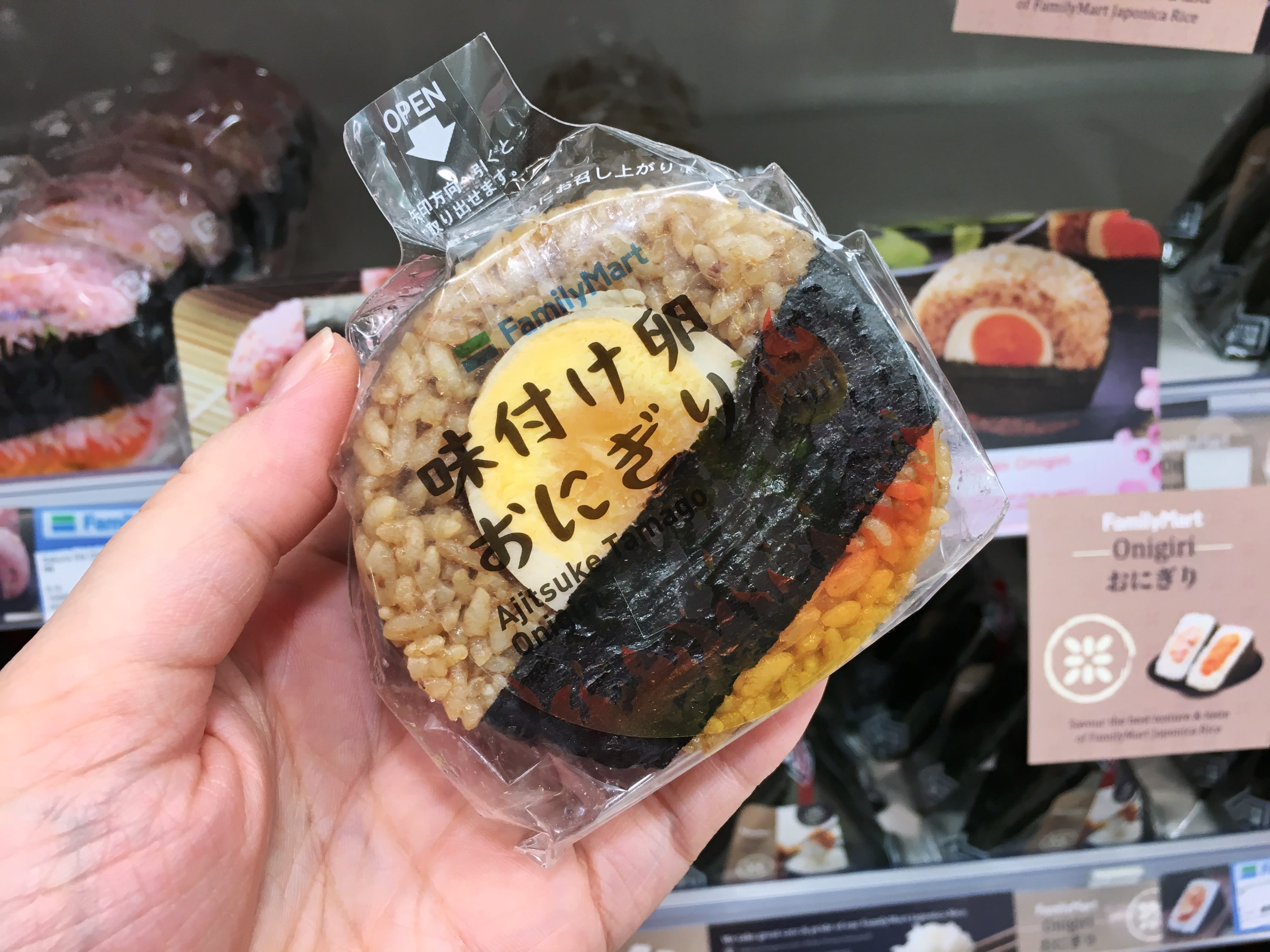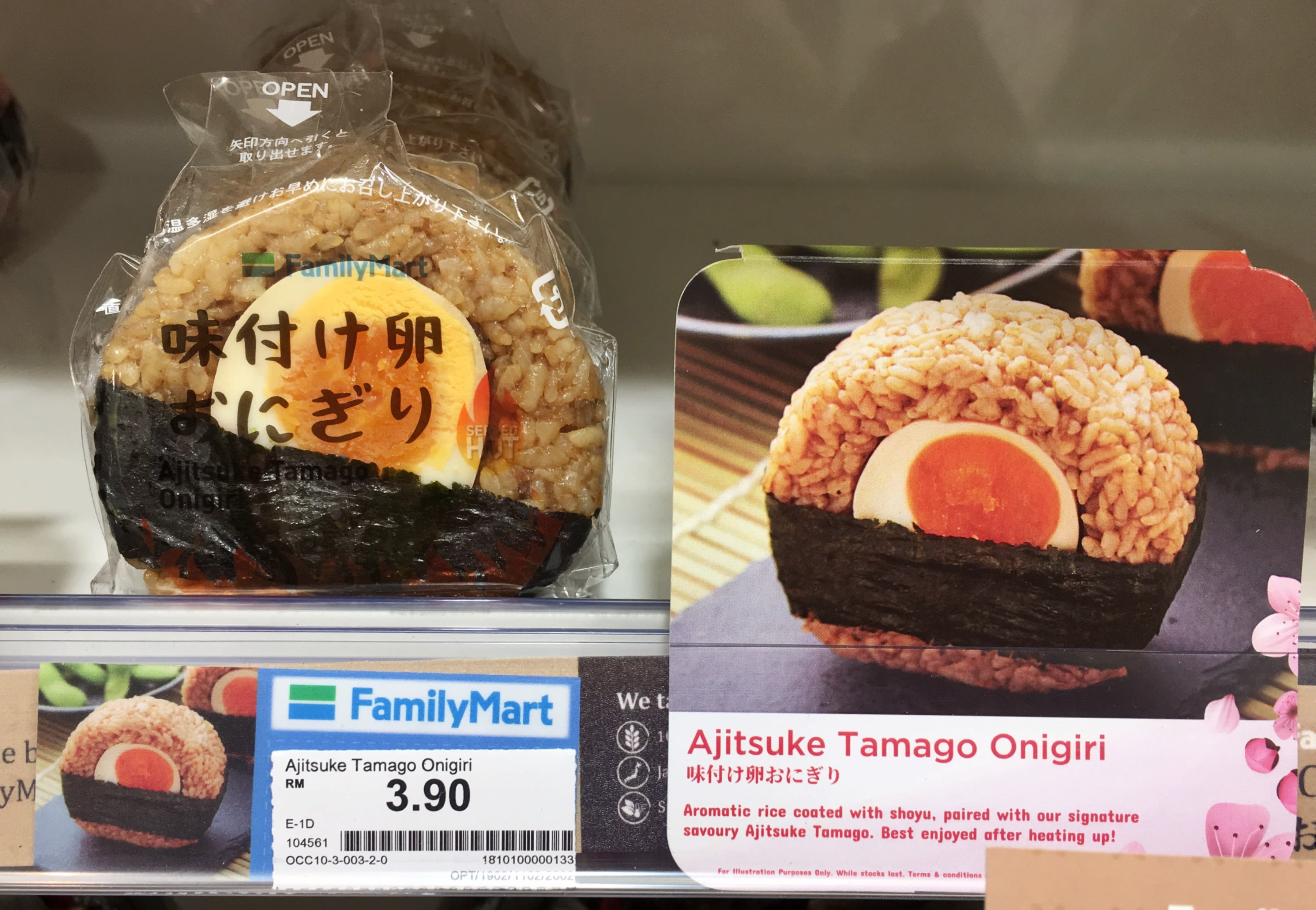 Another limited edition onigiri is the Ajitsuke Tamago Onigiri made with shoyu coated rice and topped with a cooked egg. Like the Sakura Ebi Chahan Onigiri, FamilyMart recommends heating this up before consumption!
5. Sakura Hiyashi Chuka (RM8.90)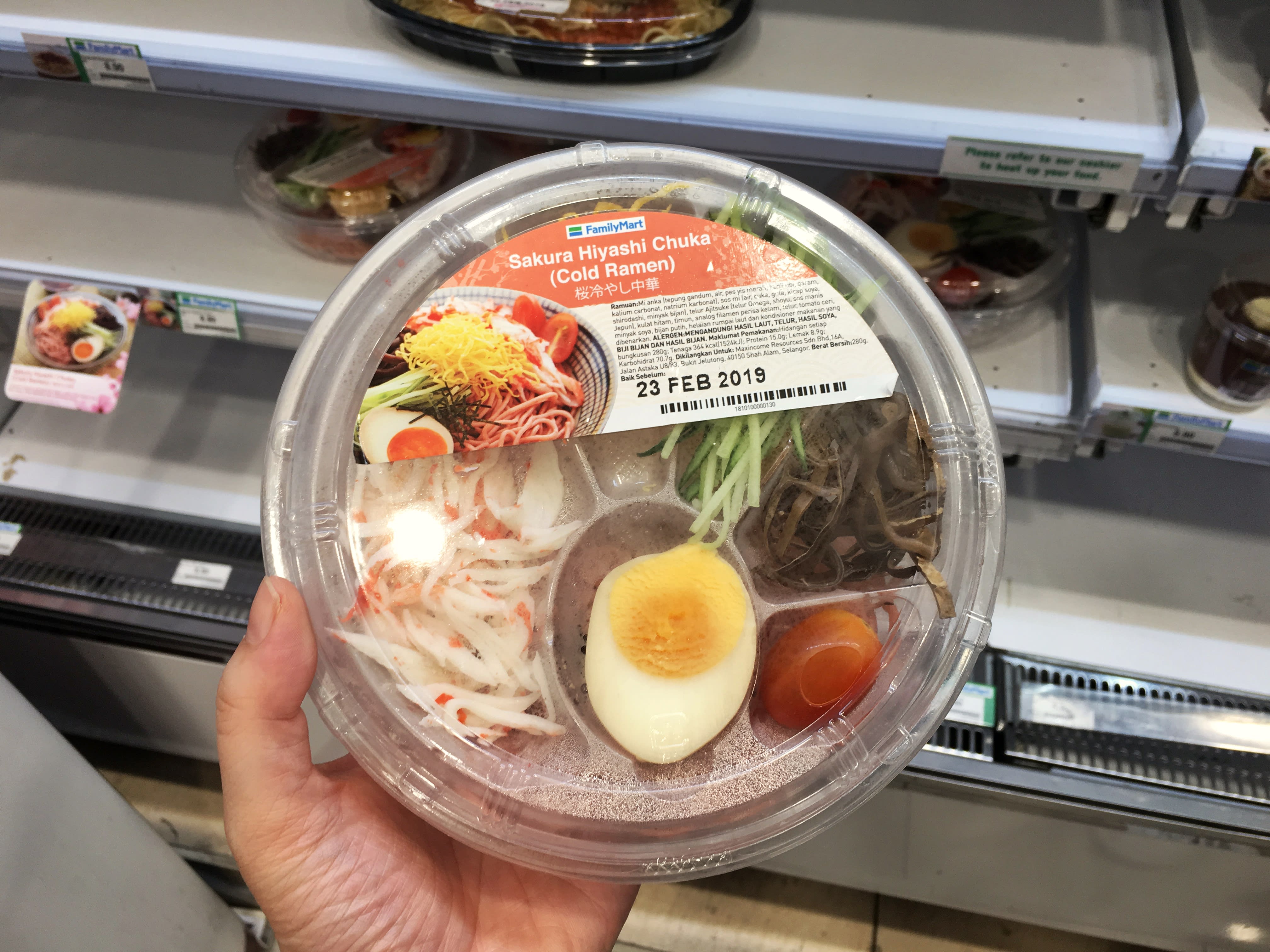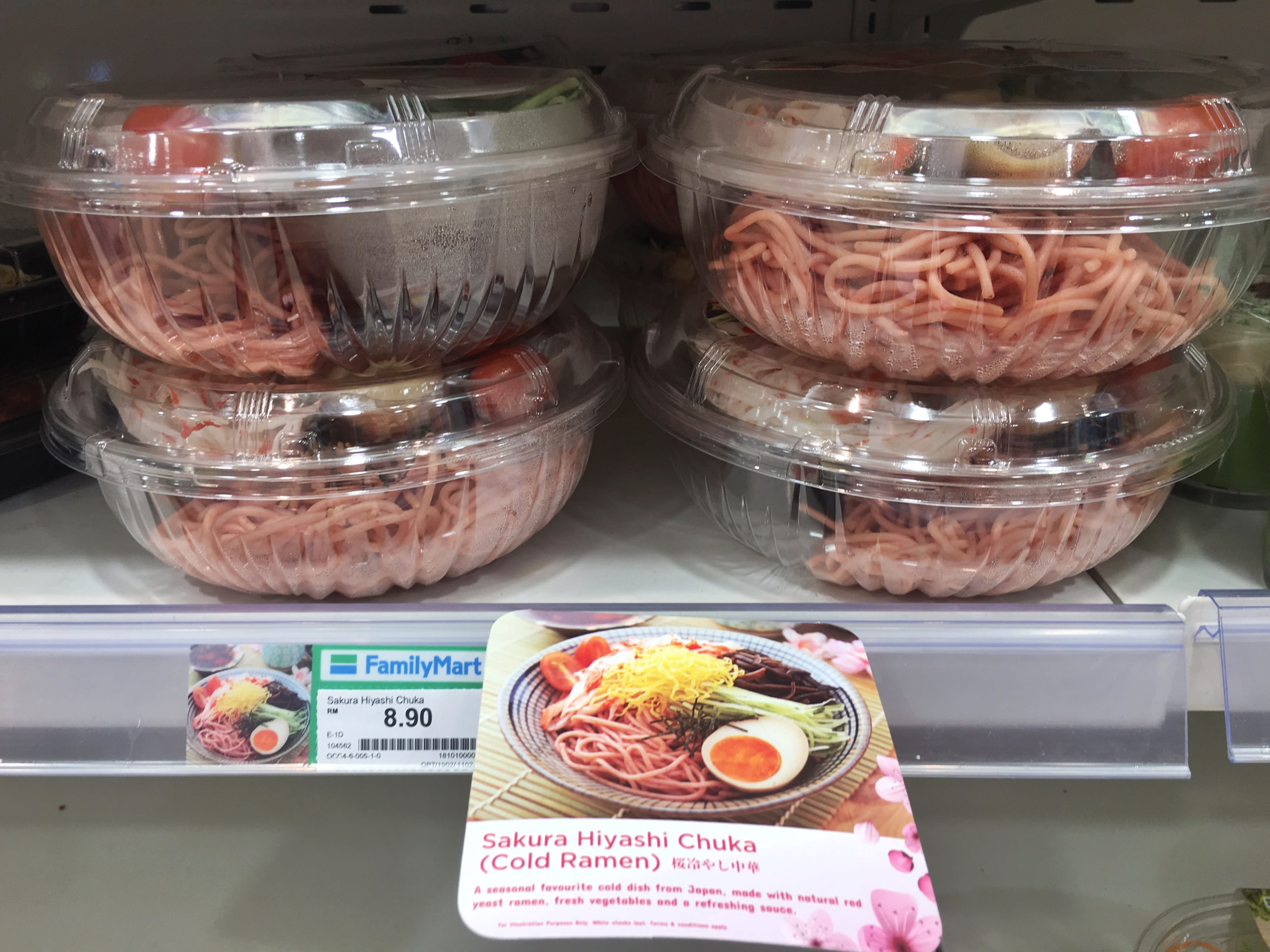 Sakura Hiyashi Chuka is essentially cold ramen made with pink sakura noodles! This comes with a cooked egg, some coleslaw and Japanese seaweed. This is especially refreshing on a hot day!
6. Sakura Cheesecake (RM6)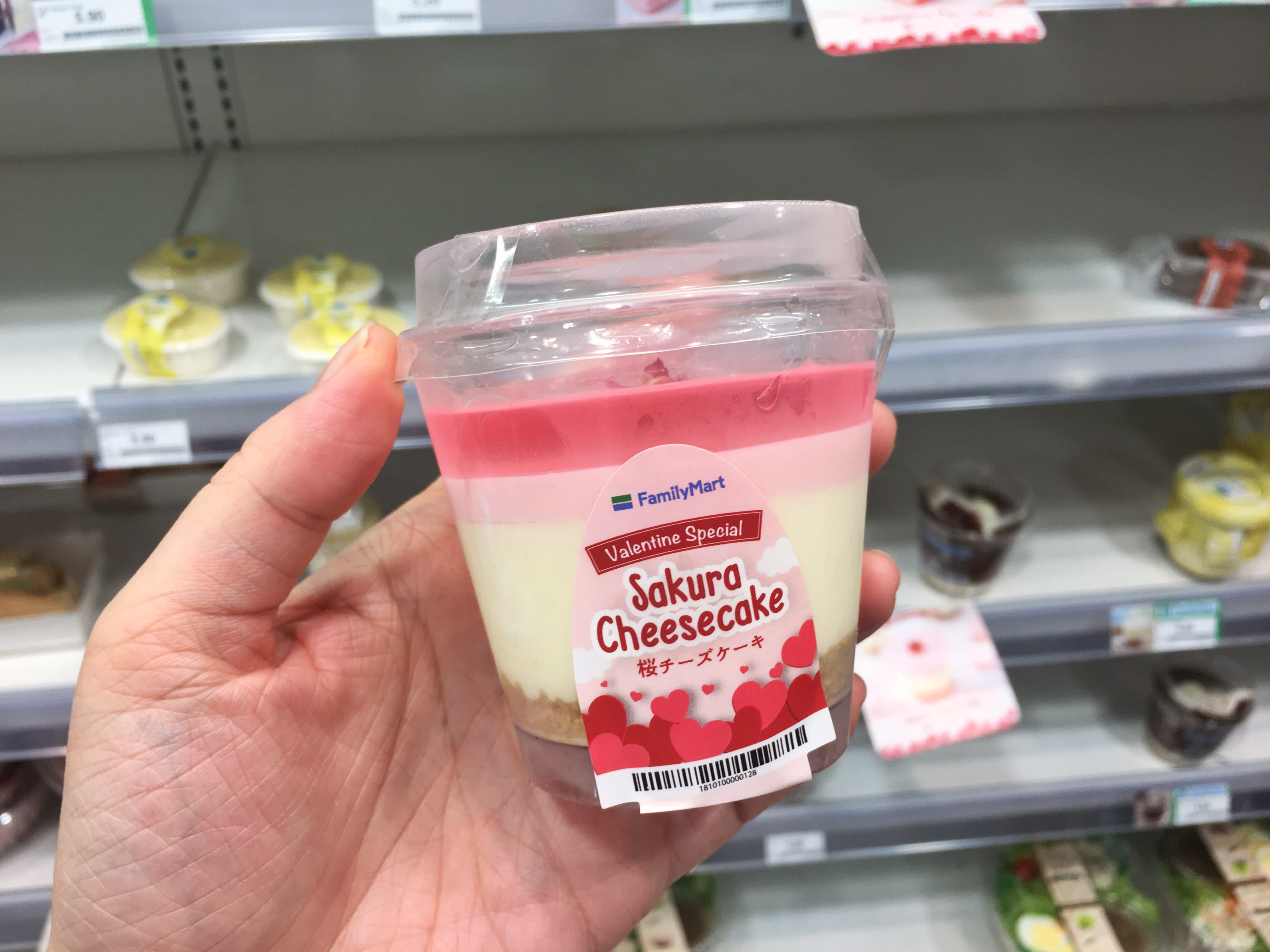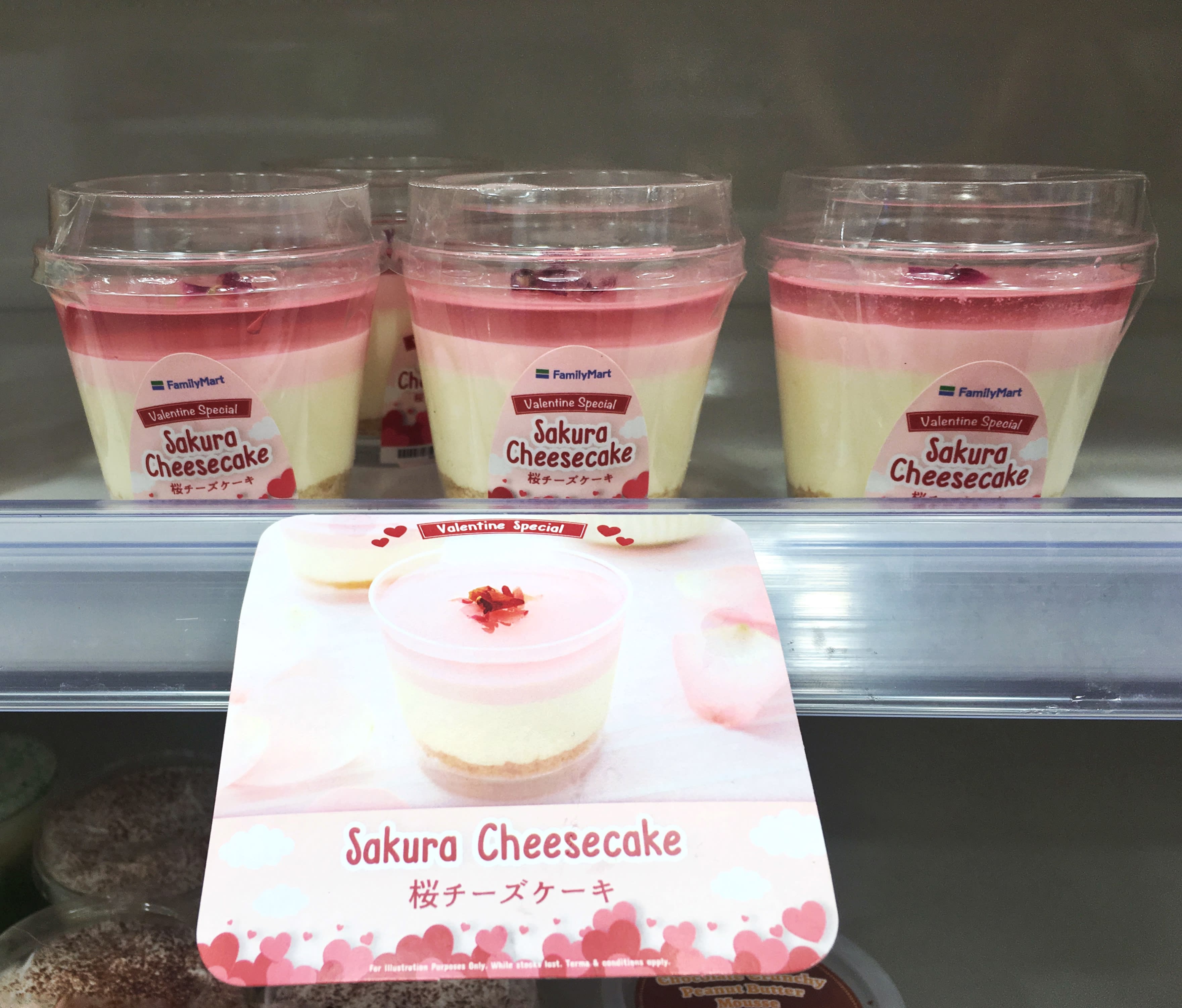 The Sakura Cheesecake has a smooth base of cheesecake mousse topped with a layer of sakura jelly with a sakura blossom on top!
7. Oyoshi Green Tea Sakura Strawberry (2 for RM3.49)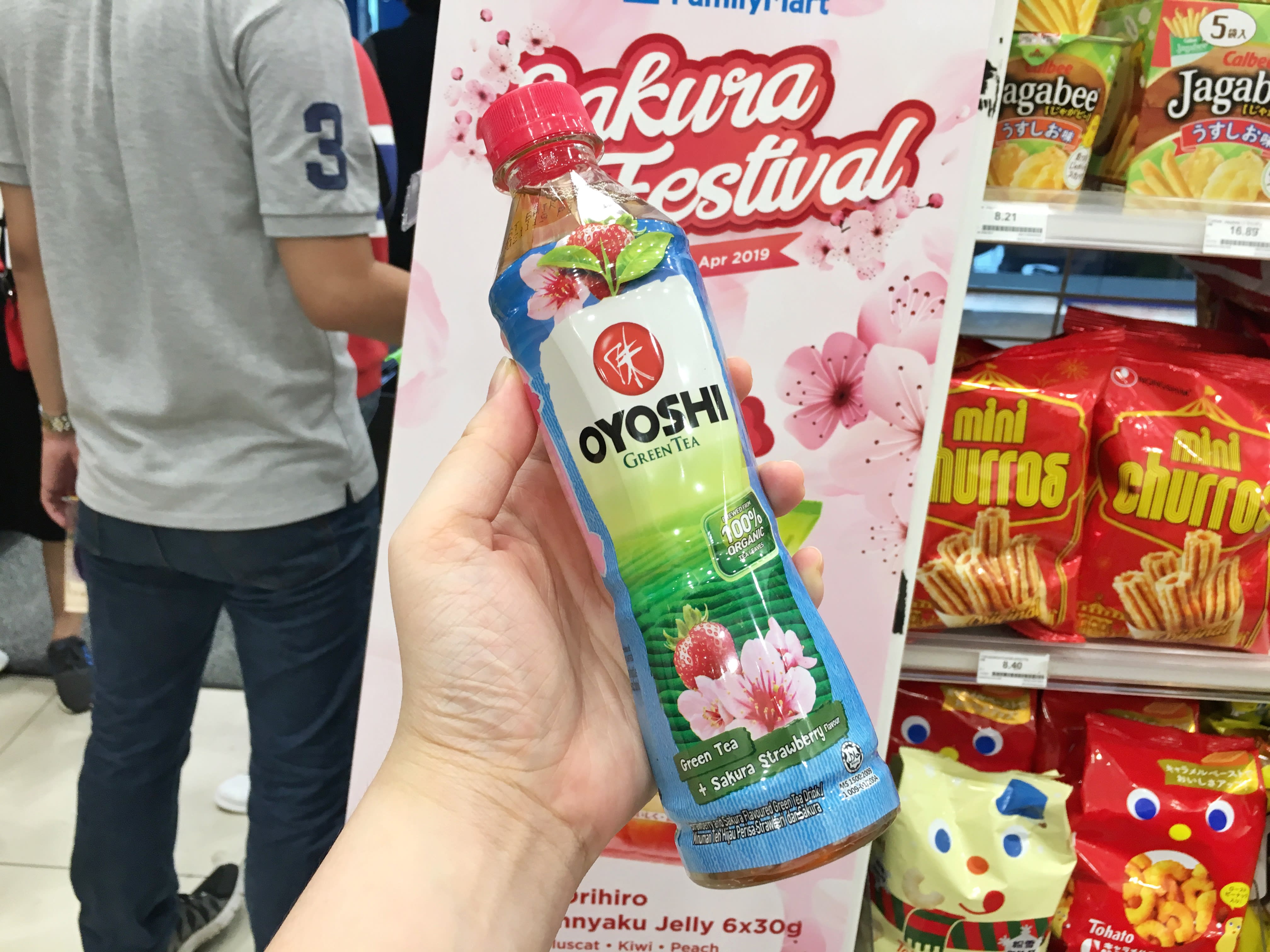 We've seen the original Green Tea, Honey Lemon, Lychee and now Sakura Strawberry! Grab any two flavours from FamilyMart at a promotional price of RM3.49 – what a steal!
8. Strawberry Melon Pan (RM3.50)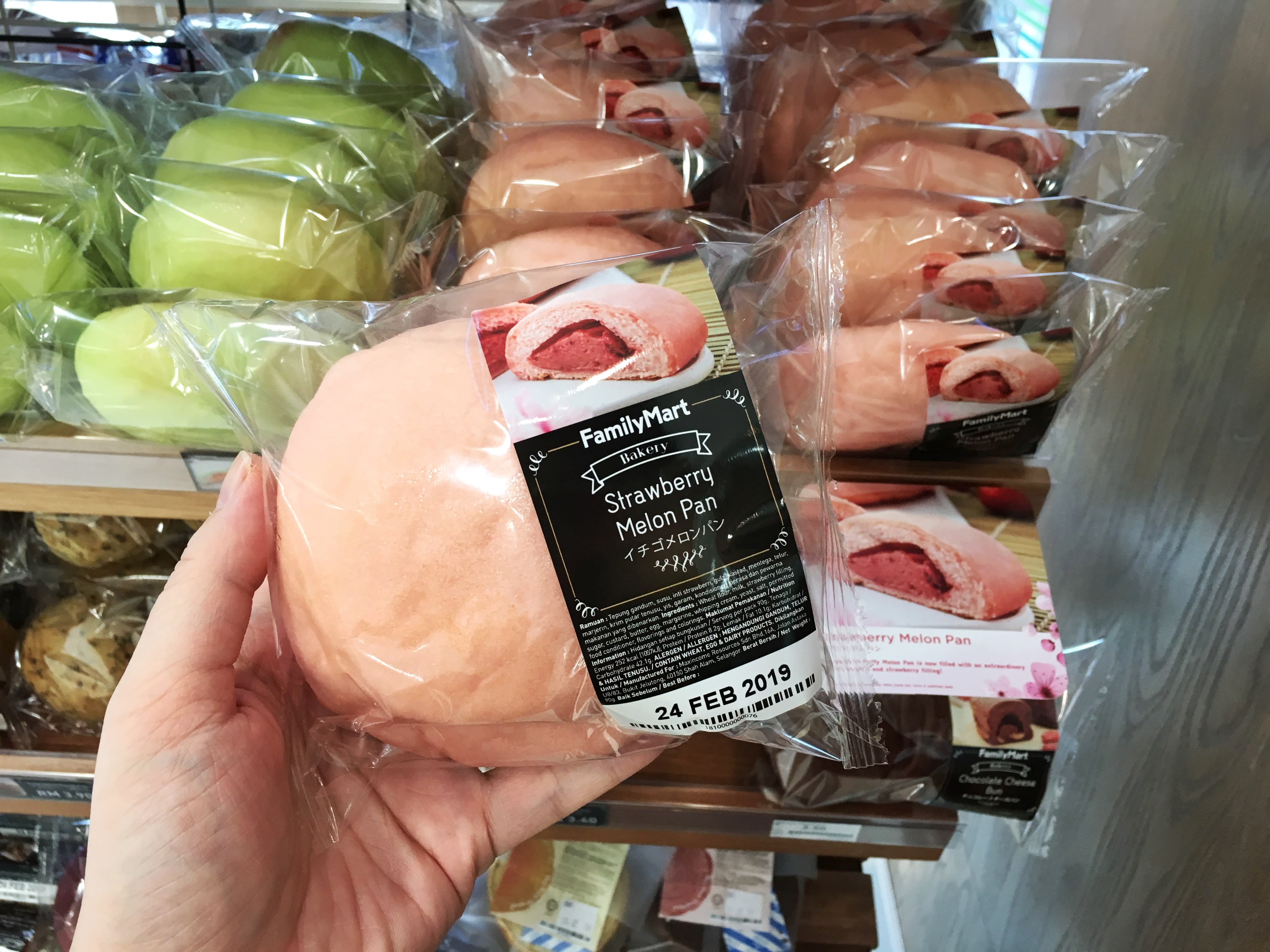 Filled with deliciously light strawberry custard, this Strawberry Melon Pan is a great breakfast pastry. Pair it with a cup of coffee and be on your way!
9. Strawberry Swiss Roll (RM3.20)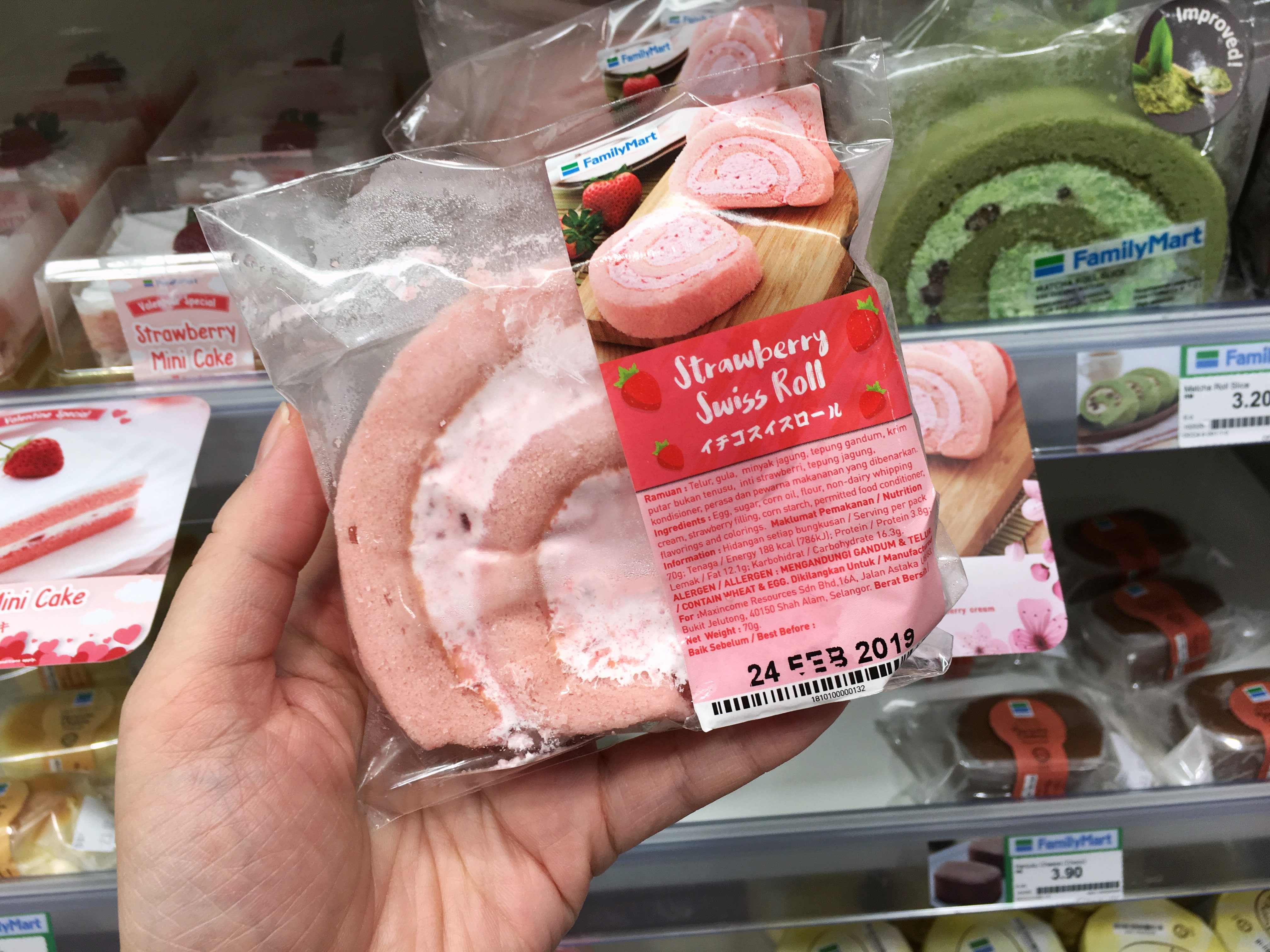 Another classic pastry, sink your teeth into this Strawberry Swiss Roll for a little afternoon indulgence. The filling is also made with real strawberry for maximum effect.
10. Coca-Cola Peach (RM8.40)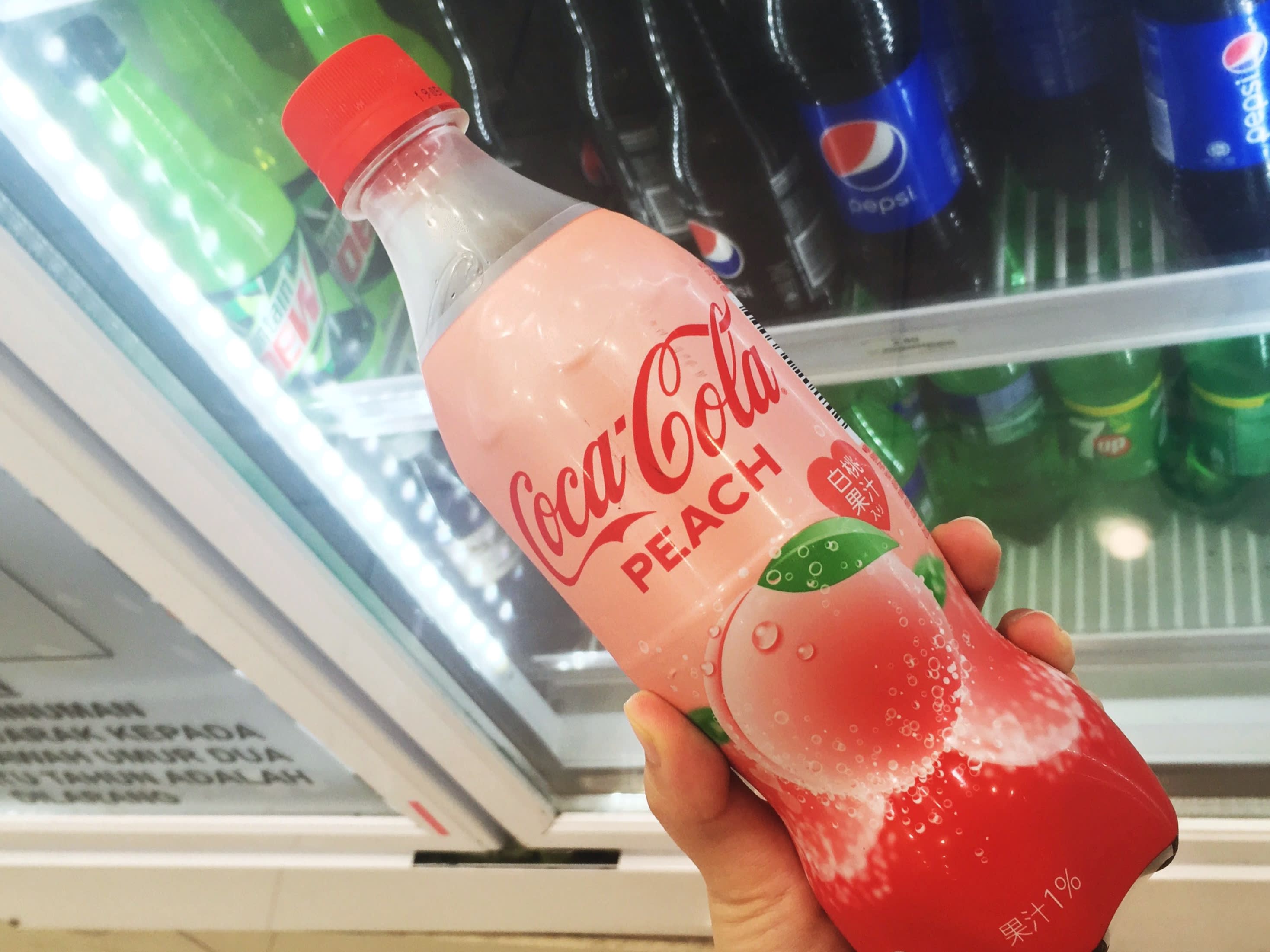 This special Coca-Cola Peach flavour comes with just a hint of peach for that refreshing aftertaste. We hear the drink is not overwhelmingly sweet and some even like it better than the original Coca-Cola!
11. Mixed Nuts Sakura Pan (RM3.50)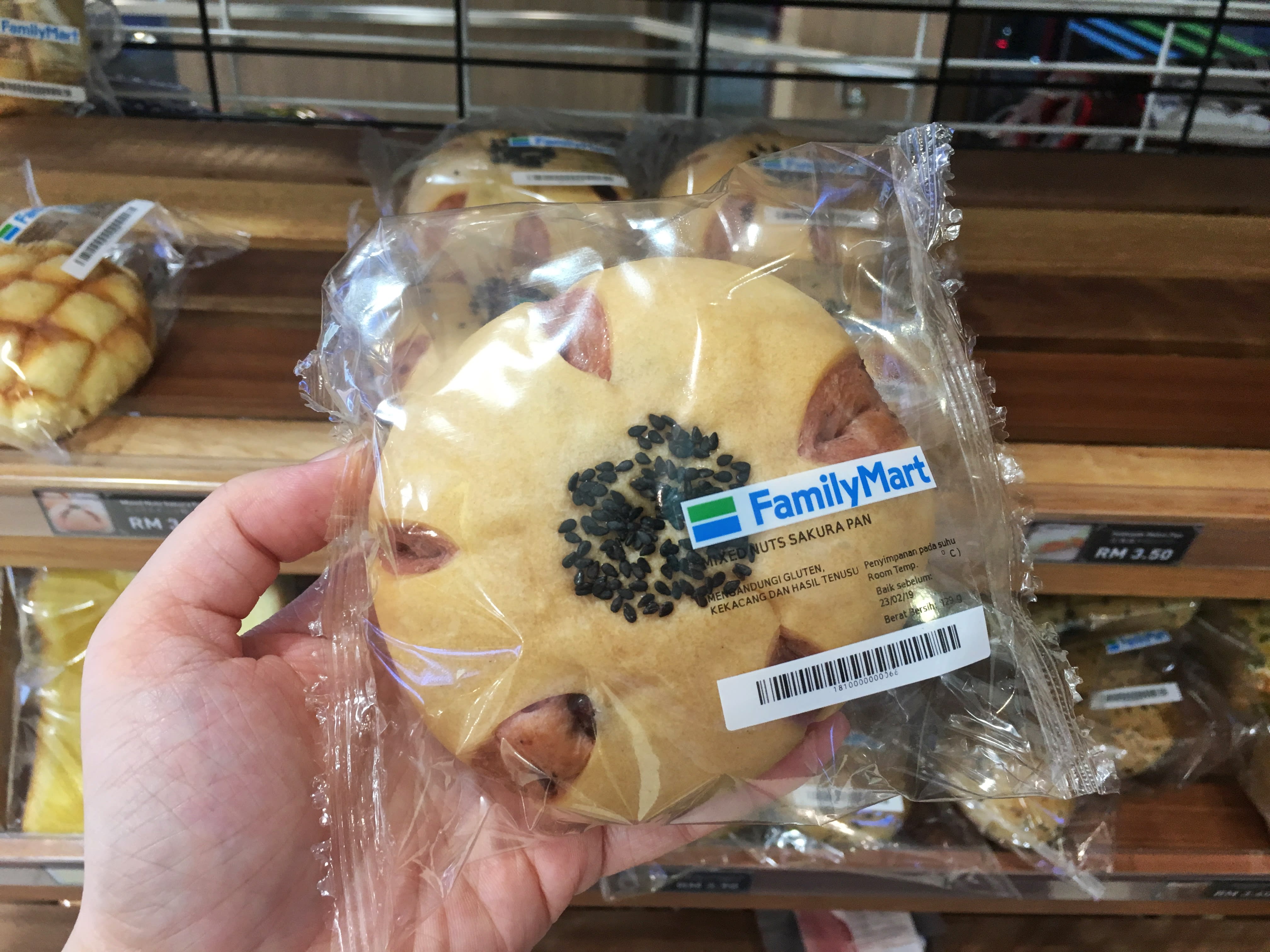 This Mixed Nuts Sakura Pan may not be a limited edition item but it definitely makes it to our list of sakura items to get your hands on!