Don't underestimate these rides at Ocean Park Hong Kong!
Images courtesy of Ocean Park Hong Kong.
Ocean Park Hong Kong may have a reputation for being a 'family' attraction but this doesn't mean thrill-seekers cannot get their share of fun! This integrated theme park is in fact home to some pretty terrifying thrill rides including a floorless roller coaster with maximum 4G!
If this sounds right up your alley, check out these rides guaranteed to turn your world upside down!
P.S. Have you heard about the Klook Travel Fest happening this weekend? Head on over to the Ocean Park Hong Kong booth for great deals and freebies to be won! Read till the end to find out how you can RSVP to one of Klook's biggest events yet!
Getting tickets to Ocean Park Hong Kong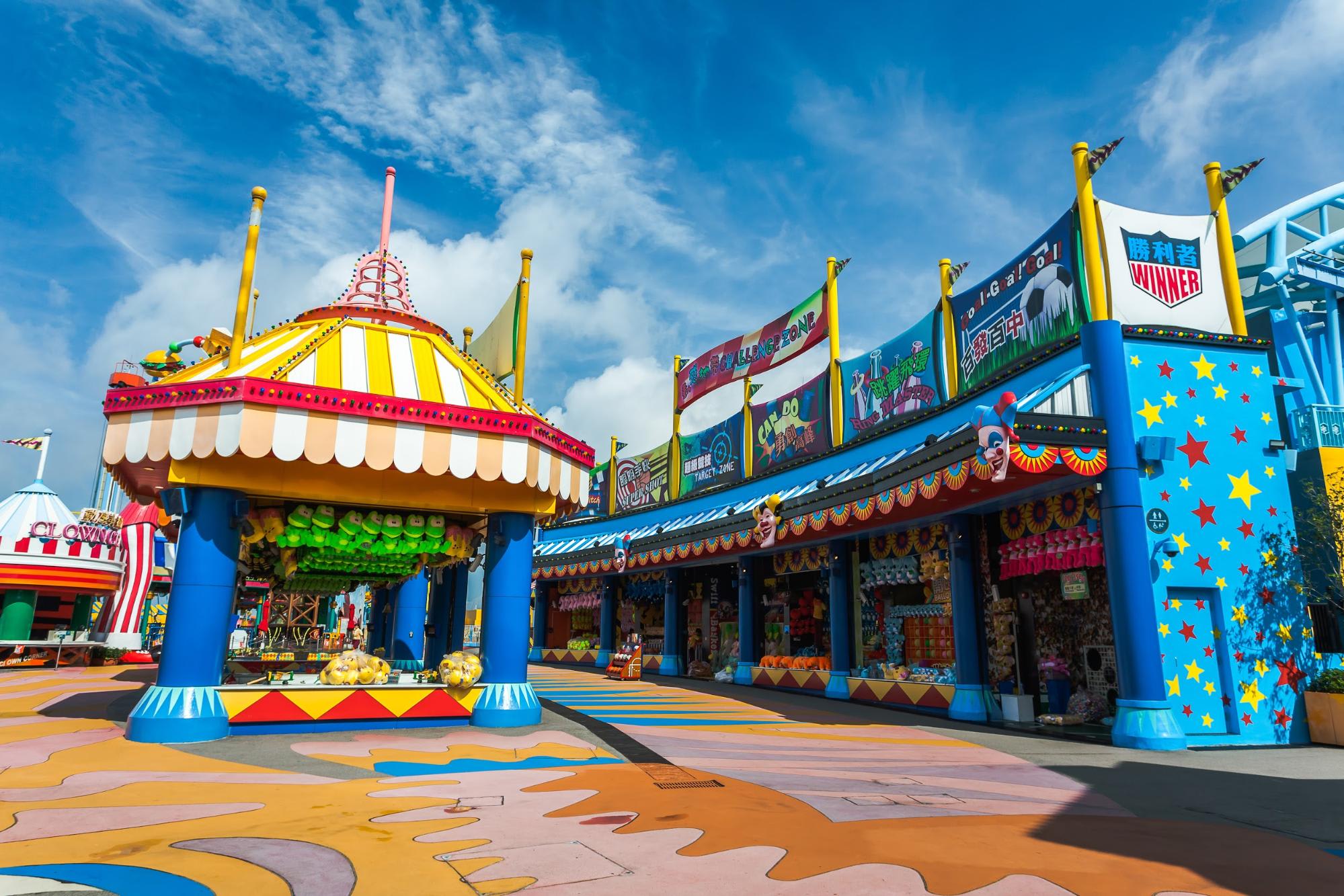 Klook your Ocean Park Hong Kong tickets to enjoy great deals on top of skip-the-queue privileges with mobile e-ticket entry! From now till 31 Dec 2018, enjoy a free Snack N'Cooler (popcorn/french fries/onion rings and a soft drink) exclusive to Klook customers!
Ocean Park Hong Kong
Opening Hours: Daily 10am to 6pm (Extended hours during special events)
How to get there:
Take the MTR to Ocean Park Station on South Island Line
By private van transfer on Klook – perfect if you're travelling as a family!
The Dragon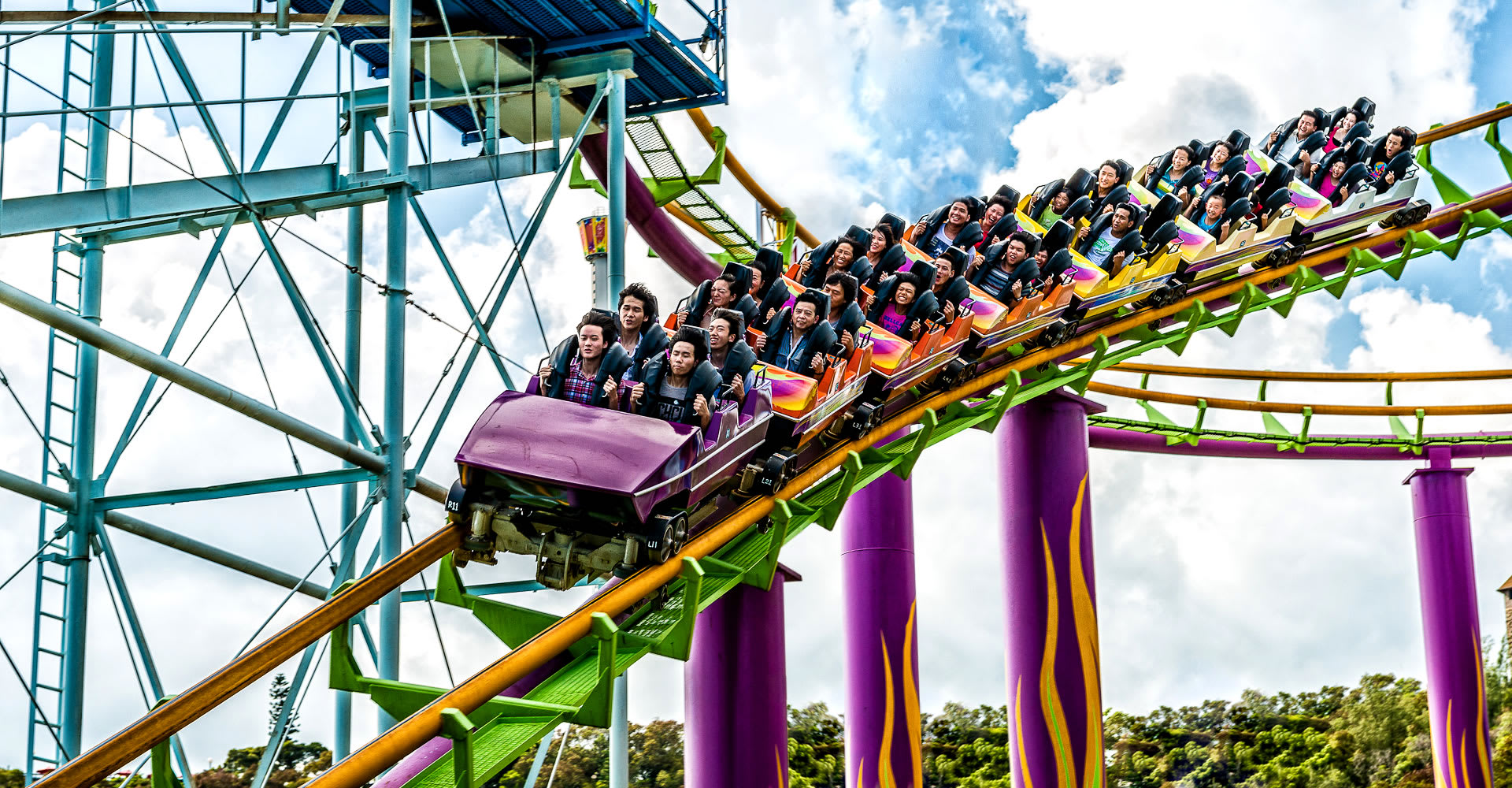 Even from afar, The Dragon is large, menacing and terrifying. This ride involves full 360-degree rotations taken at the speed of a hurricane, not forgetting the dips and surprises along the way! With a name like this, you can be sure this is no children's joy ride.
Location: Marine World | Summit
Height Restriction: 132cm
Arctic Blast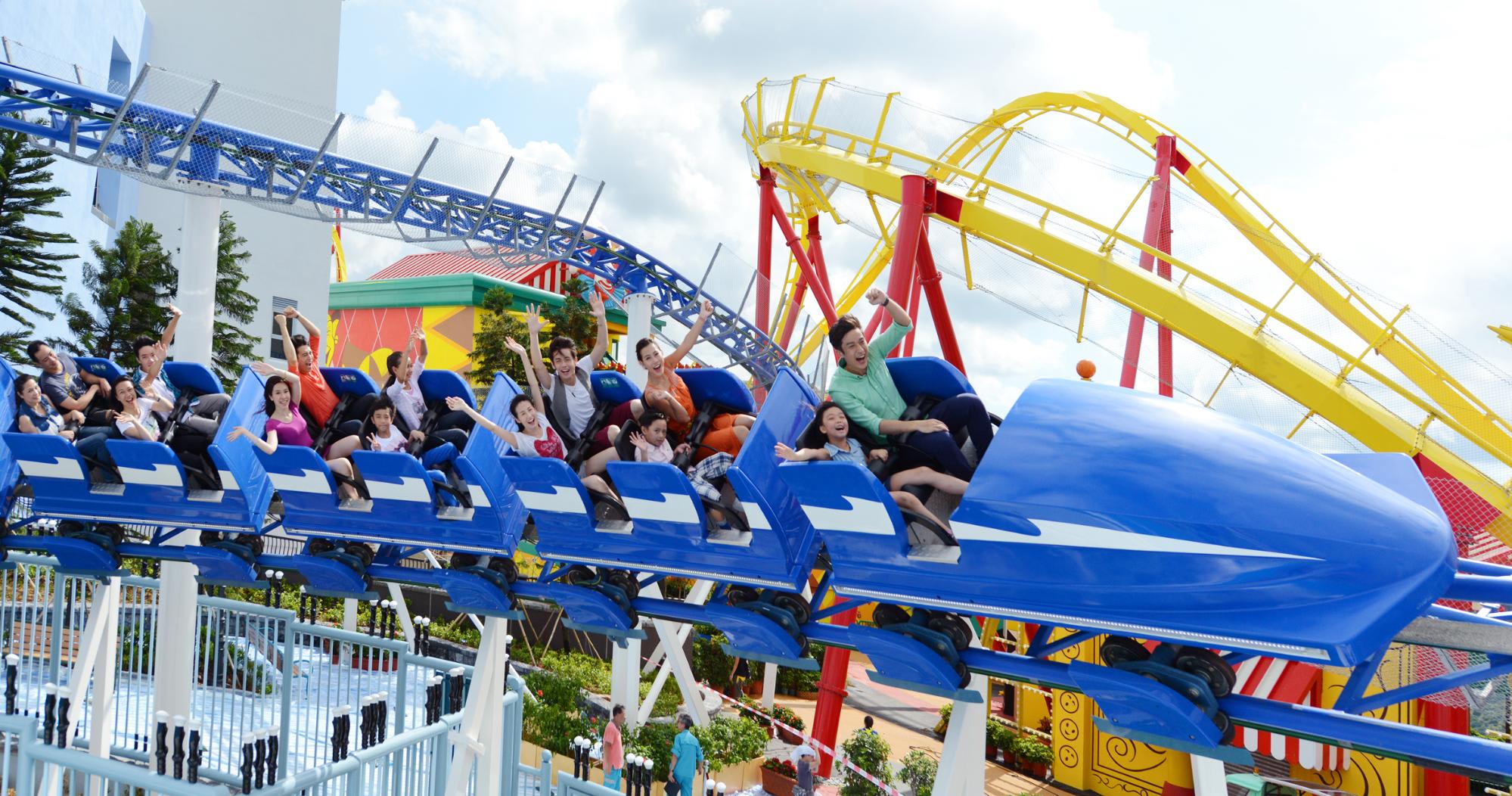 For children who enjoy living life in the fast lane, the Arctic Blast is one of the few roller coasters that don't compromise too much on the fear factor! This snow-themed ride glides through the circuit at high speeds against a Polar backdrop.
Location: Polar Adventure | Summit
Height Restriction: 100cm
Age Restriction: 4 years old and above
Do note children between the ages of 4 and 6 or between the height of 100-120cm must sit in the same row with an accompanied person older than 15 years old or taller than 120cm in height.
Hair Raiser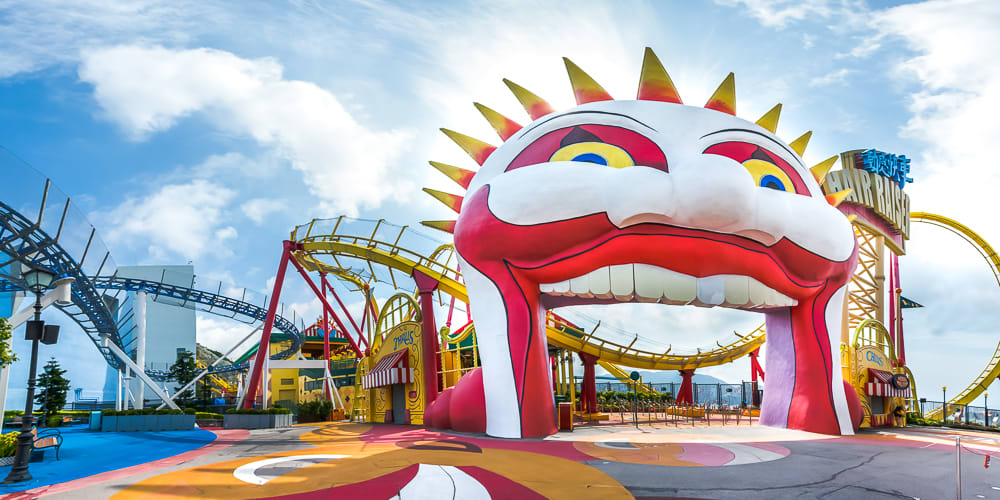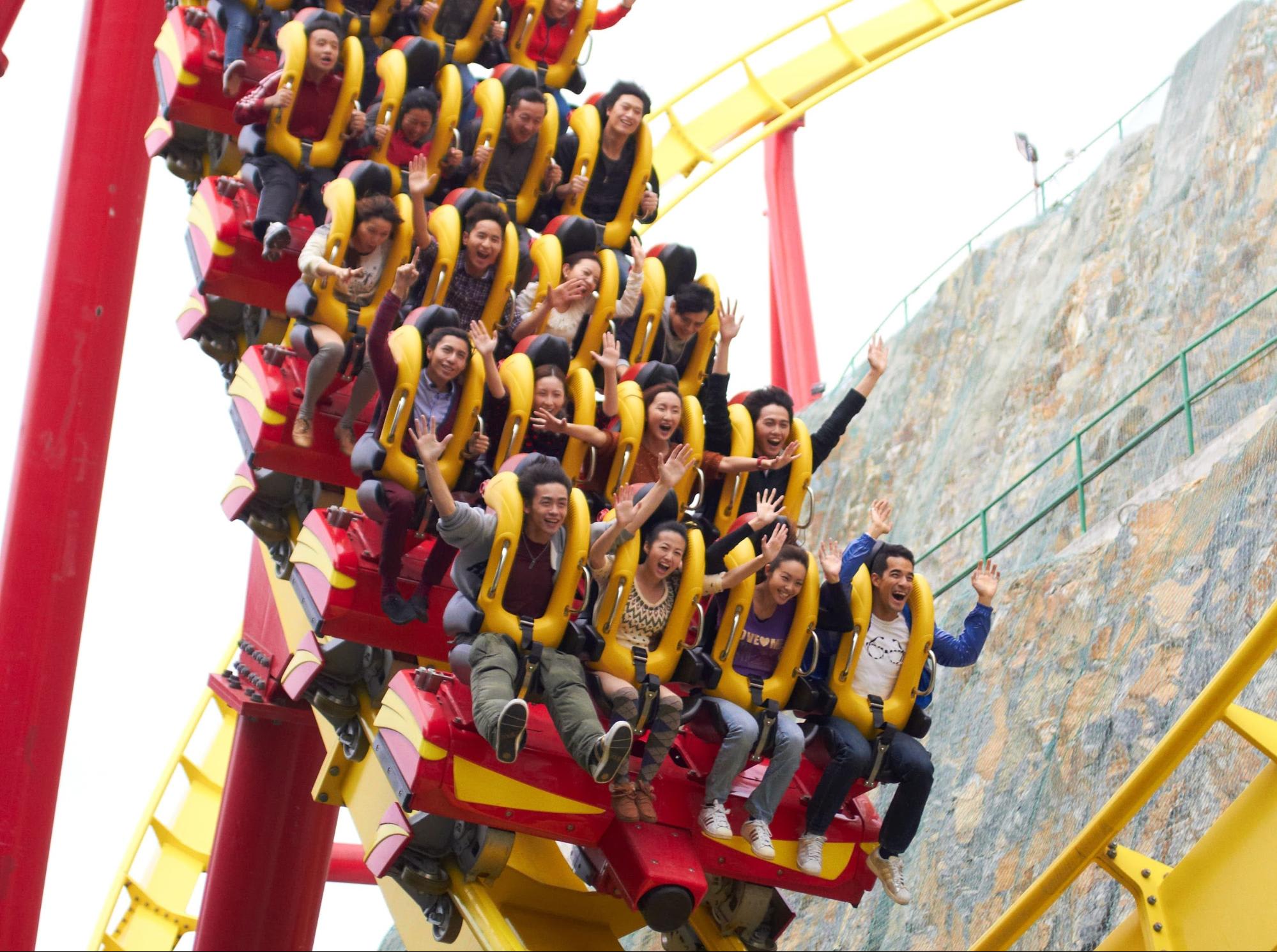 Touted by some as the "scariest" ride at Ocean Park, the Hair Raiser is a floorless ride that leaves your legs dangling! That's not all, you'll hurtle, plunge, loop and dangle while being suspended over the South China Sea!
Location: Thrill Mountain | Summit
Height Restriction: 140cm
The Flash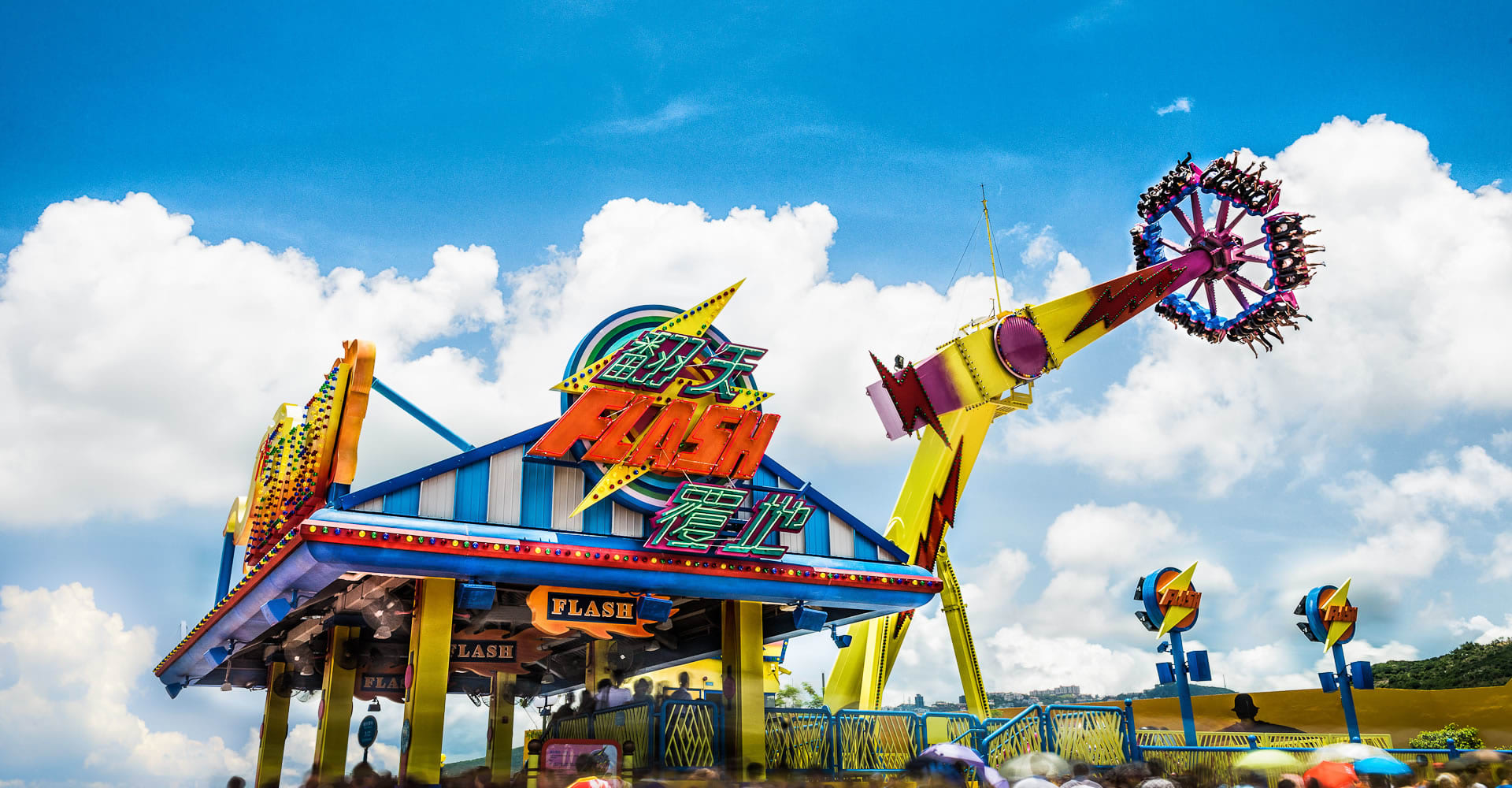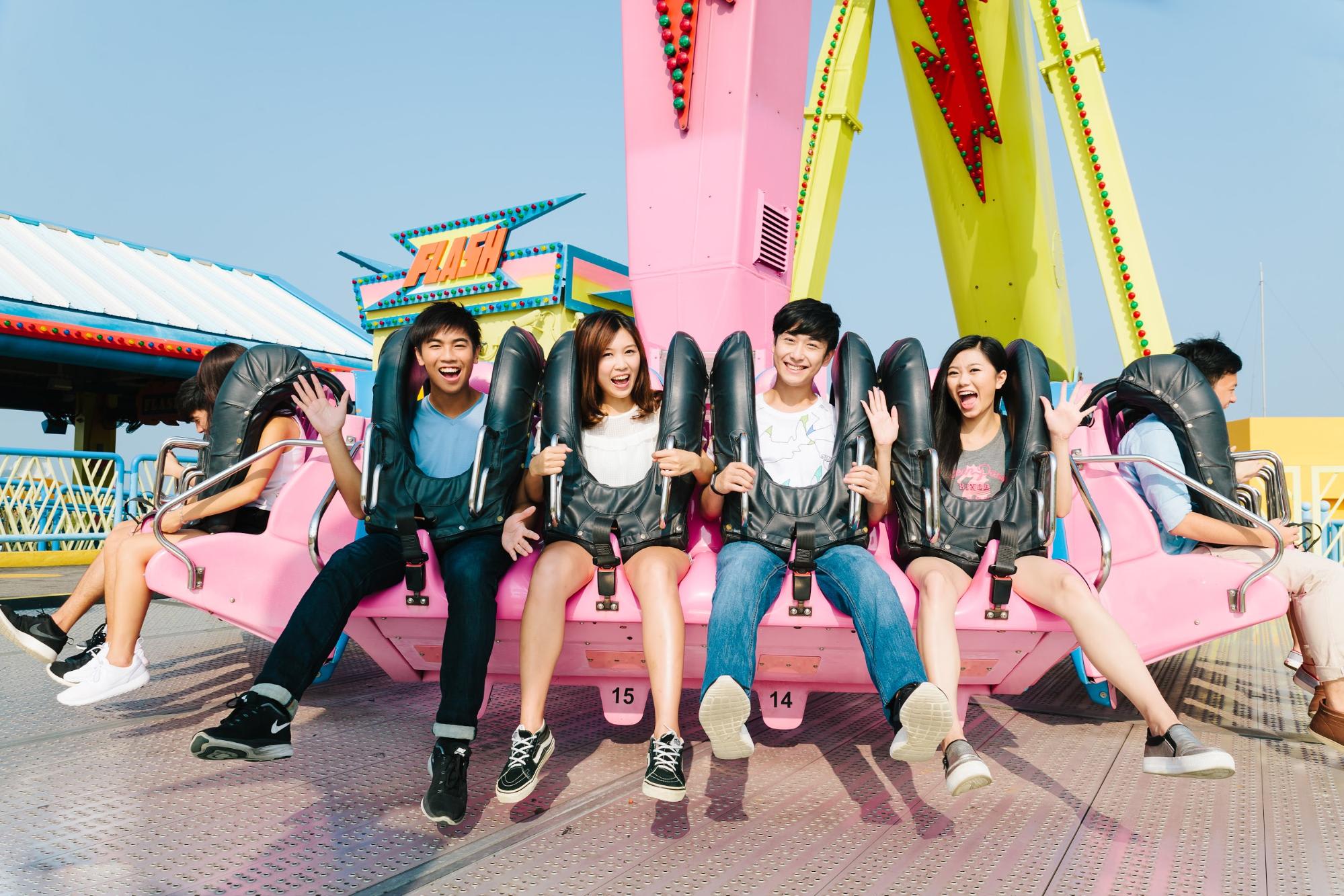 The Flash may not look as terrifying as the likes of The Dragon or the Hair Raiser, but definitely don't underestimate it! This ride flings visitors 22-metres into the air while spinning! Reach top speeds of 60km/h and experience a massive force of 3.9Gs at every drop. We recommend taking this ride before you have your meals.
Location: Thrill Mountain | Summit
Height Restriction: Between 137-195cm
Age Restriction: 12 years old and above
Mine Train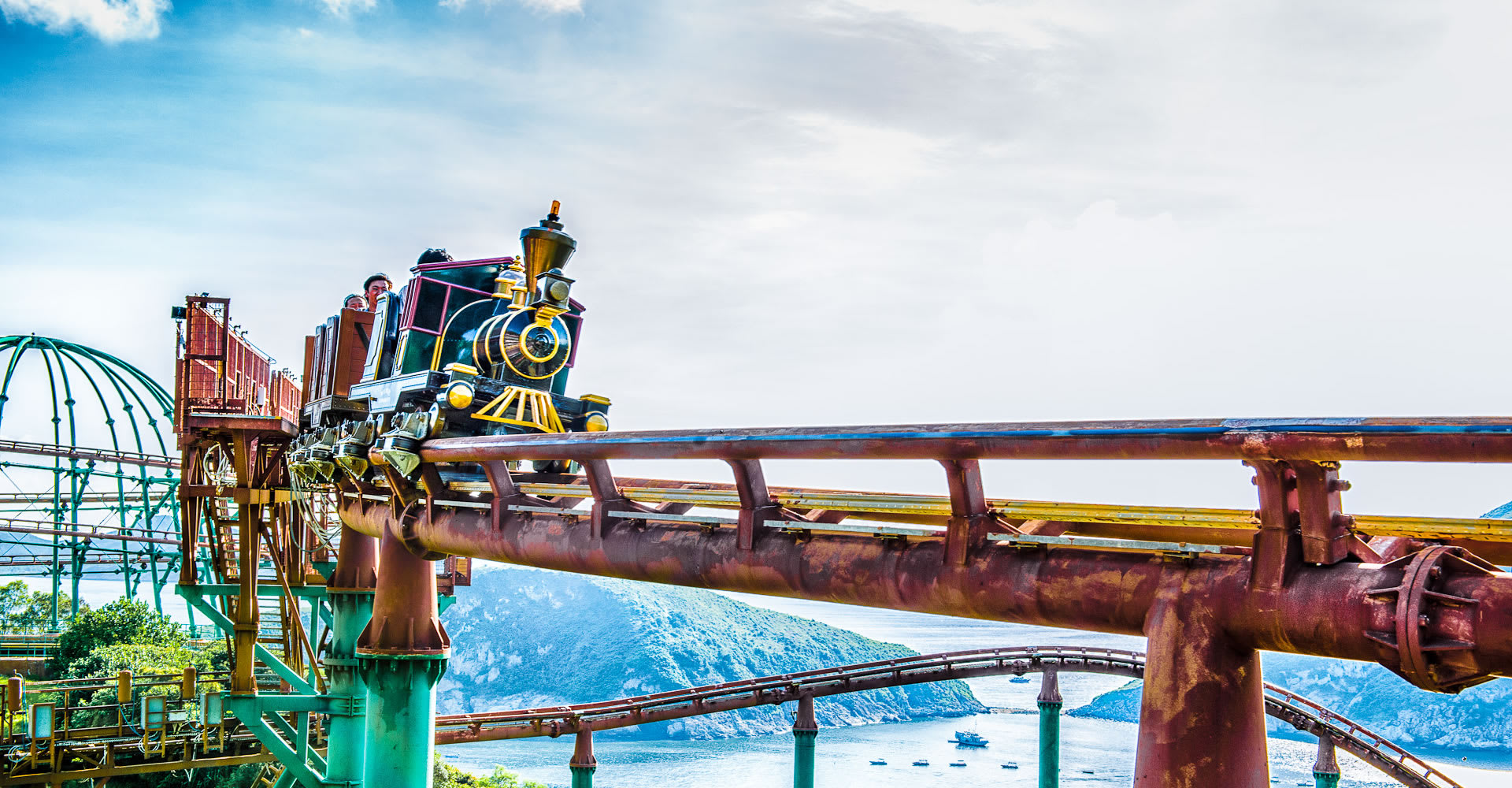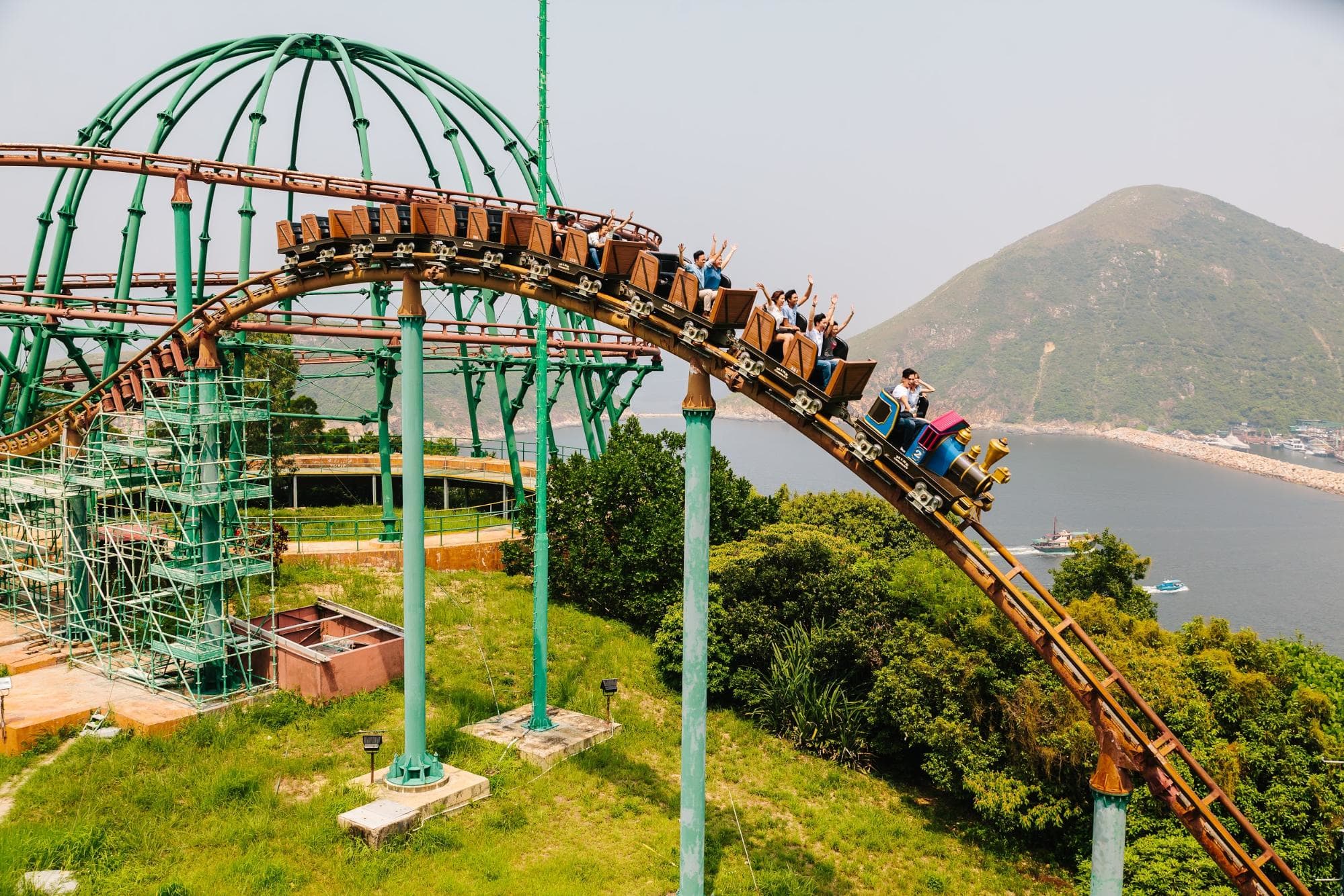 Experience a whole new world of thrills with this VR roller coaster ride presented by SAMSUNG GEAR VR! Combined with rushing winds from the roller coaster, the Mine Train is full of ultimate thrills from a height of 85-metres.
Get on the first-ever interactive roller coaster in Hong Kong! Once you strap on your VR headset, the Mine Train takes you back to a time of nightmares! The mighty Ghost of the Circus Director is luring restless souls throughout the city! Crowds of corpses and zombies rise from their graves and pop out in your face! Shoot them down with the ghost zapper function on your VR headset as you swerve through hair-raising turns before they devour the city completely!  
Location: Adventure Land | Summit
Height Restriction: 122cm
Age Restriction: 13 years old and above
Whirly Bird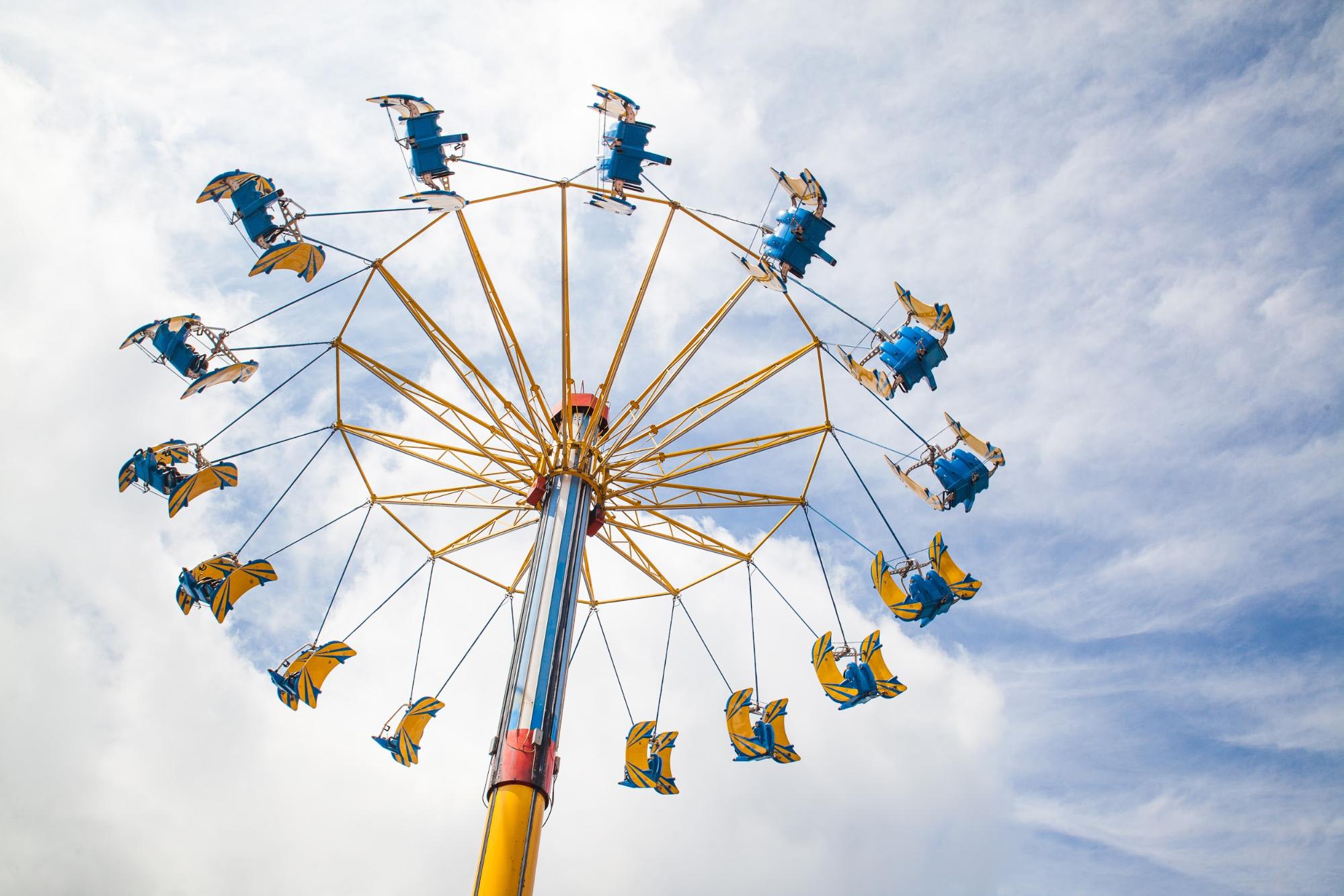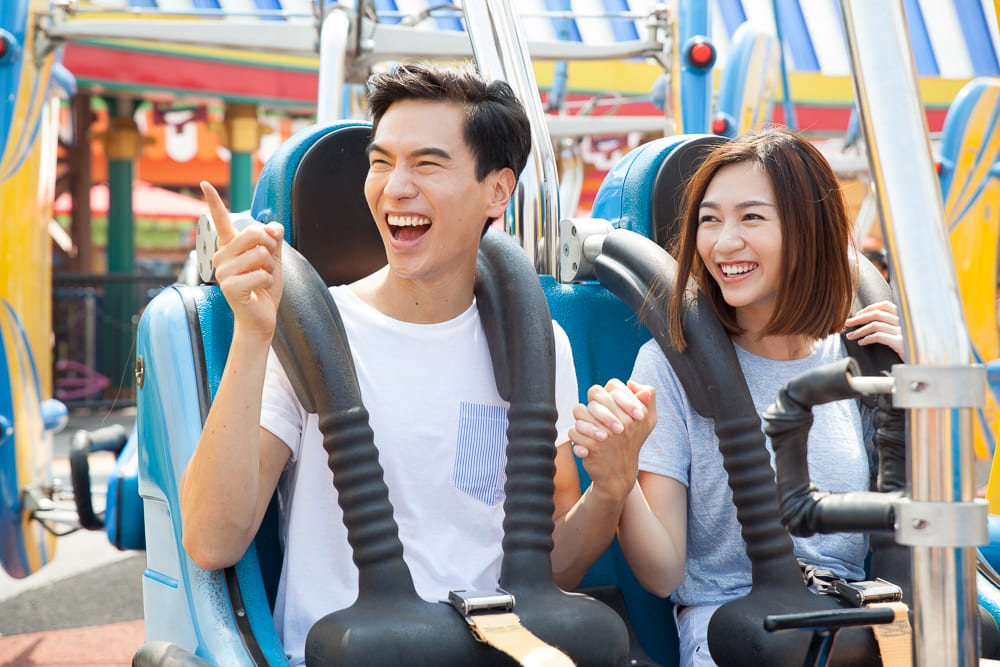 The Whirly Bird might look like a romantic ride with nice views over the South China Sea, but bear in mind you will reach heights of up to 30-metres! On top of that, this ride is also floorless, which means your feet will be dangling as you spin through the air in an open pod. Some say this makes the experience even more romantic!
Location: Thrill Mountain | Summit
Height Restriction: 122cm
Cable Car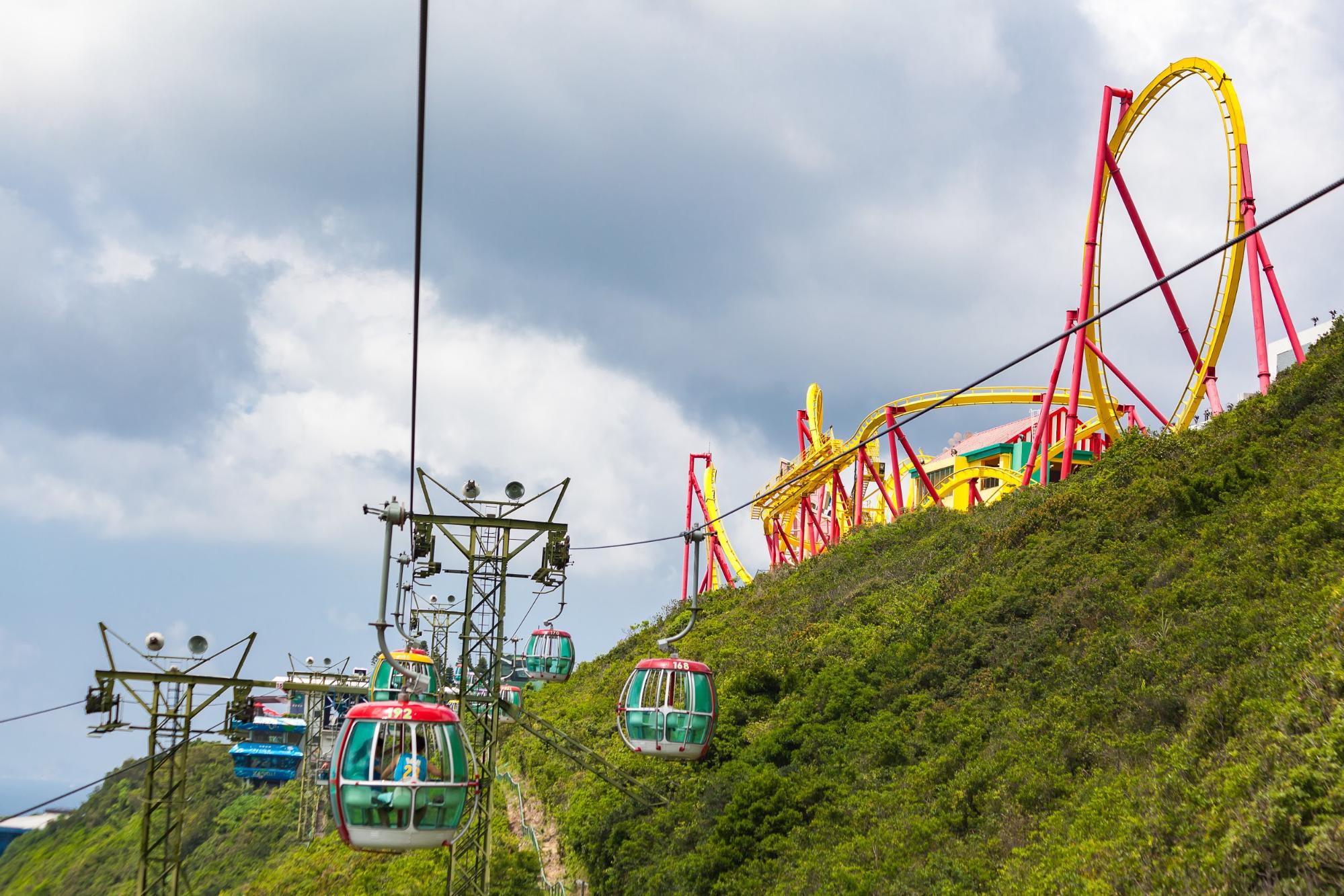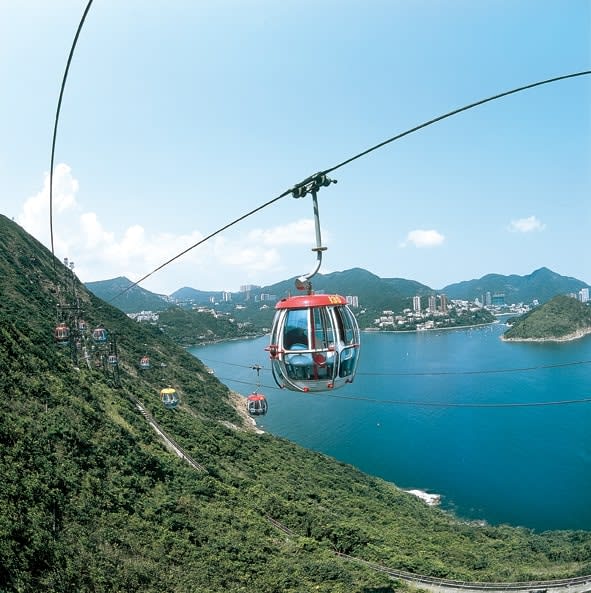 Cable car rides might not seem dangerous or scary in the least, but if you're afraid of heights, it might get pretty scary on this 25-min ride from one end of Ocean Park to the other!  
Though completely safe, the idea that your entire cabin is held up by a single wire can be pretty daunting, but you'll have the most amazing views to make up for it!
Experience the best of Hong Kong with Klook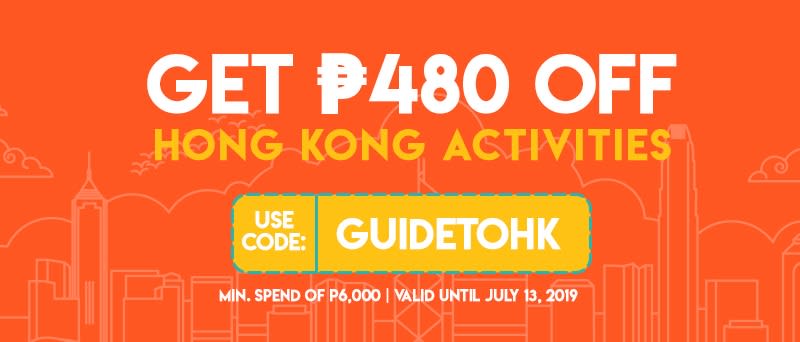 From 7 July to 13 July 2019, get Php 480 OFF (minimum spend Php 6,000)  all Hong Kong activities with the promo code <GUIDETOHK>. Add to cart all your favorite Hong Kong activities, plus the ones listed above and get the most out of your Hong Kong holiday with Klook.
Get Php 480 off all Hong Kong products today!