Haunted houses and trick or treating galore!
It's that time of year again for one too many pumpkin spiced lattes and way too much candy corn. Halloween is coming around again and if you love scaring yourselves silly at haunted houses or playing dress up and going trick or treating, we've got you covered! Read on to find out where to have a spook-tacular Halloween this 2018.
1. Universal Studios Japan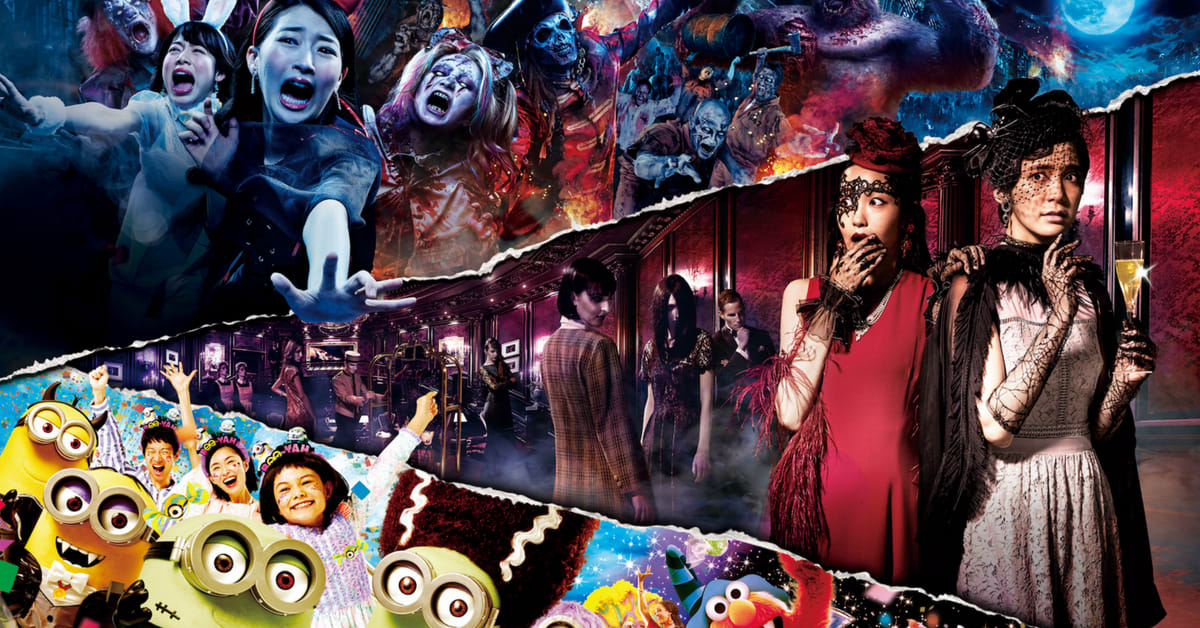 The Halloween event at Universal Studios Japan runs from  7 September to 4 November 2018 and is perfect for the whole family. If you're into the really scary stuff, they have the Otona (adult) Halloween and Zekkyo Halloween (Halloween Horror Nights) which consist of haunted houses featuring classics like Sadako and Chucky.
Check out some of the most bizarre fears people might have and how you can eat your way past them!
For the little ones, don't fret, they won't have to miss out on the fun. Kowa Kowa Halloween (kid friendly) features dance parades and trick or treating which will have them reeling with excitement from the song and dance, and all that candy.
Klook your Universal Studios Japan tickets and enter most of these halloween experiences for free! Just flash your mobile e-voucher at the turnstiles and you're all set for a spooky time. Check out our guide to Halloween at Universal Studios Japan to find out more.
Date: 7 September – 4 November 2018
2. Hong Kong Disneyland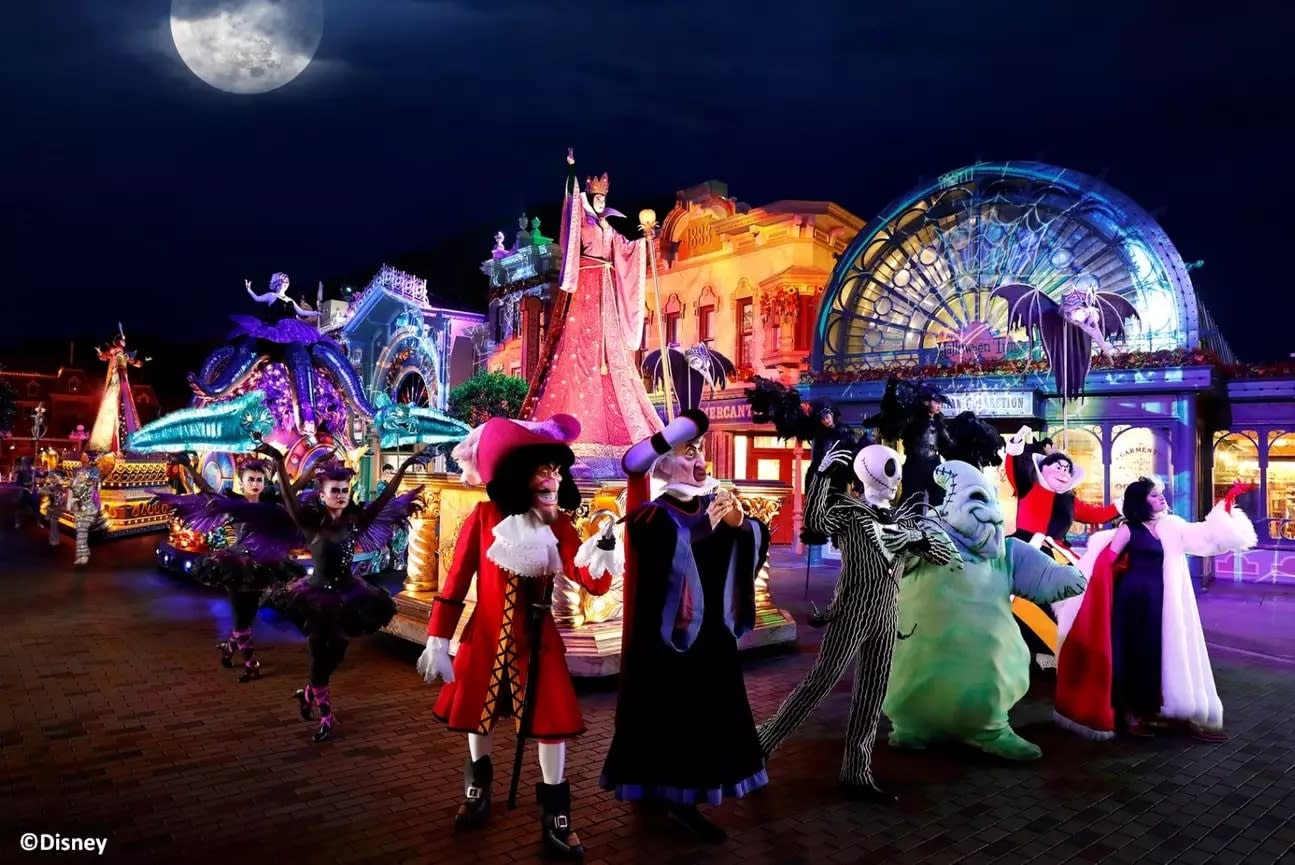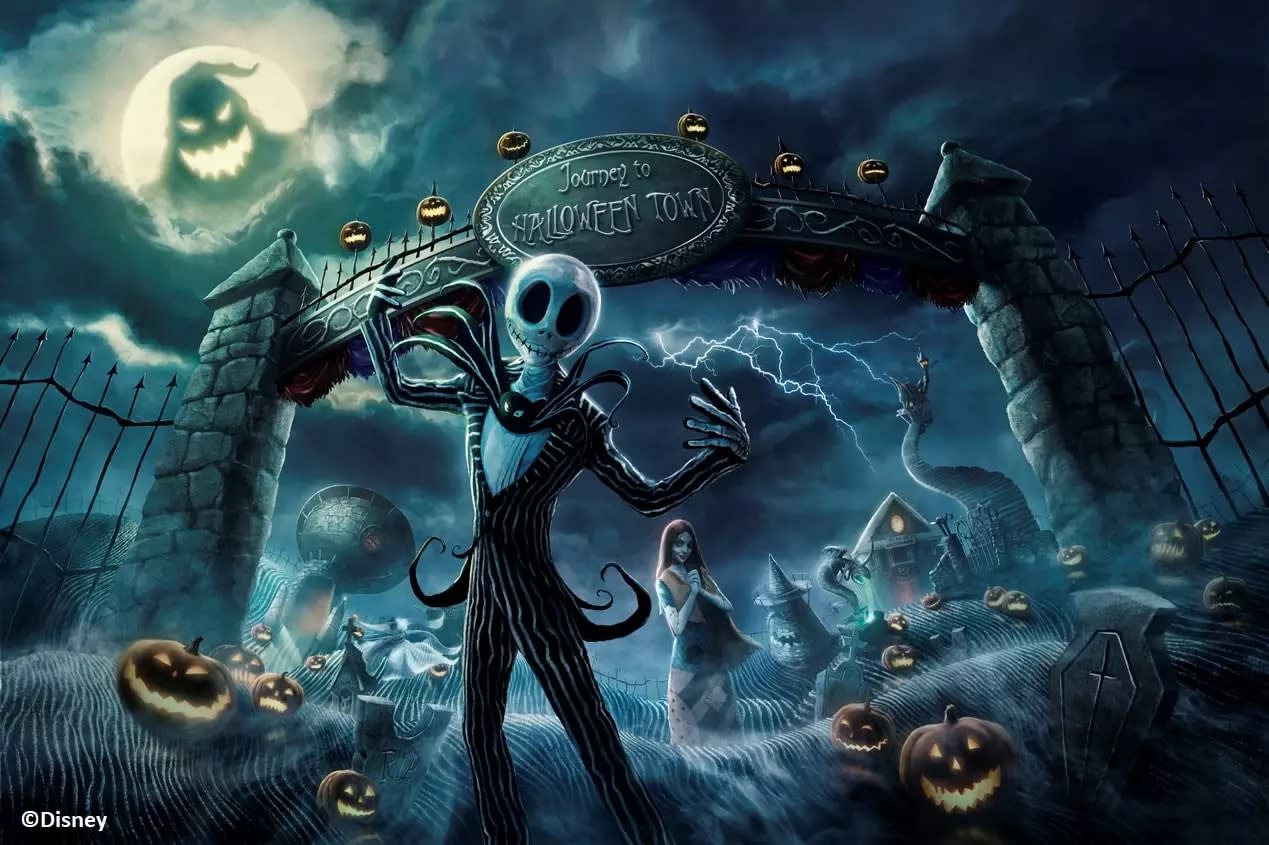 Happening from September 13th to October 31st, 2018, get ready for Disney Halloween time 2018 at Hong Kong Disneyland. When the sun goes down, get ready to party the night away at Villain's Night Out! Chapter 3.
And for the first time ever, Jack Skellington has opened up his Halloween Town for a walk through experience, featuring iconic scenes from The Nightmare Before Christmas!
Klook your Hong Kong Disneyland tickets and enter the park directly with your mobile e-voucher. This saves you time queuing up for tickets, leaving you more time to explore the Halloween party.
Date: 13 September – 31 October 2018
3. Ocean Park

From 5th October to 31st October 2018, get ready for a hair raising time at Ocean Park Hong Kong! From ghost detecting torch bearing walks through an abandoned hospital to a creepy circuses, these experiences are definitely not for the faint hearted.
The highlight is definitely the underwater themed Dark Waters where you'll feel as if you're falling into deepest darkest depths of the ocean. You might want to bring a spare set of clothes because you may even get wet.
Klook your Ocean Park tickets to skip the queues! Flash your mobile voucher at the entrance and get ready to be all spooked out.
Date: 5 October – 31 October 2018
4. Sunway Lagoon Nights Of Fright VI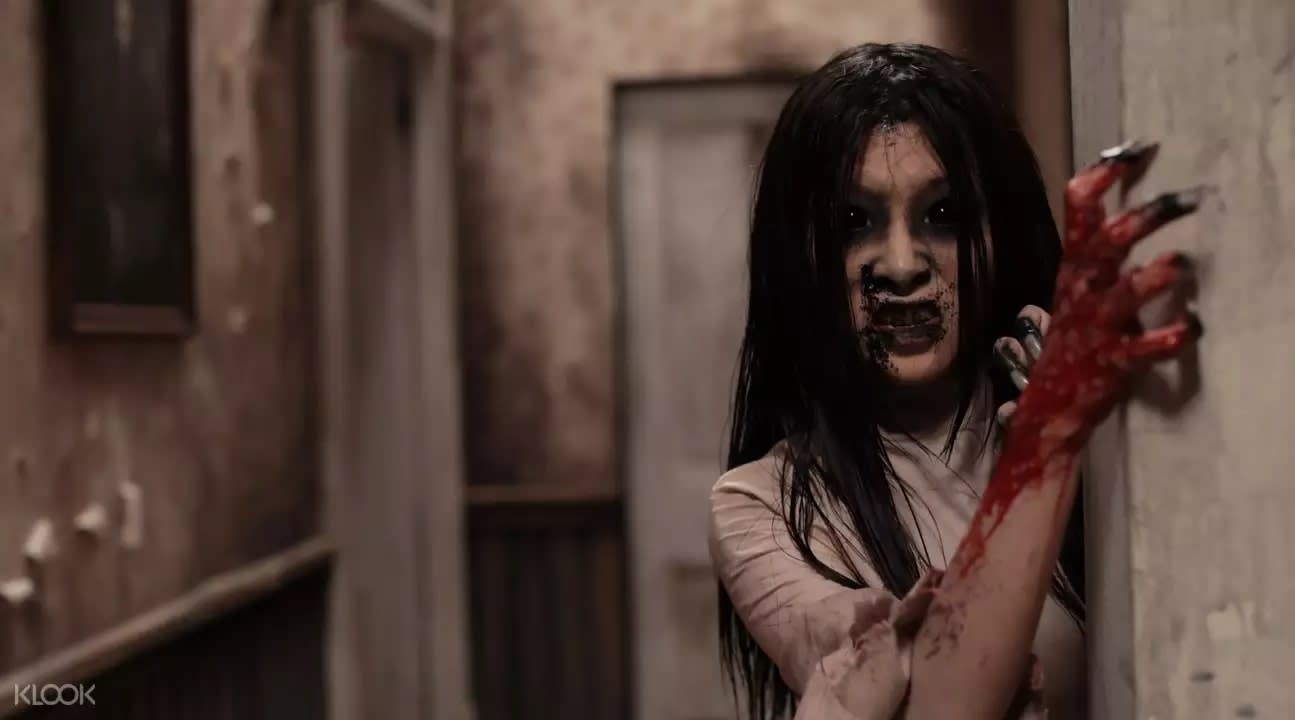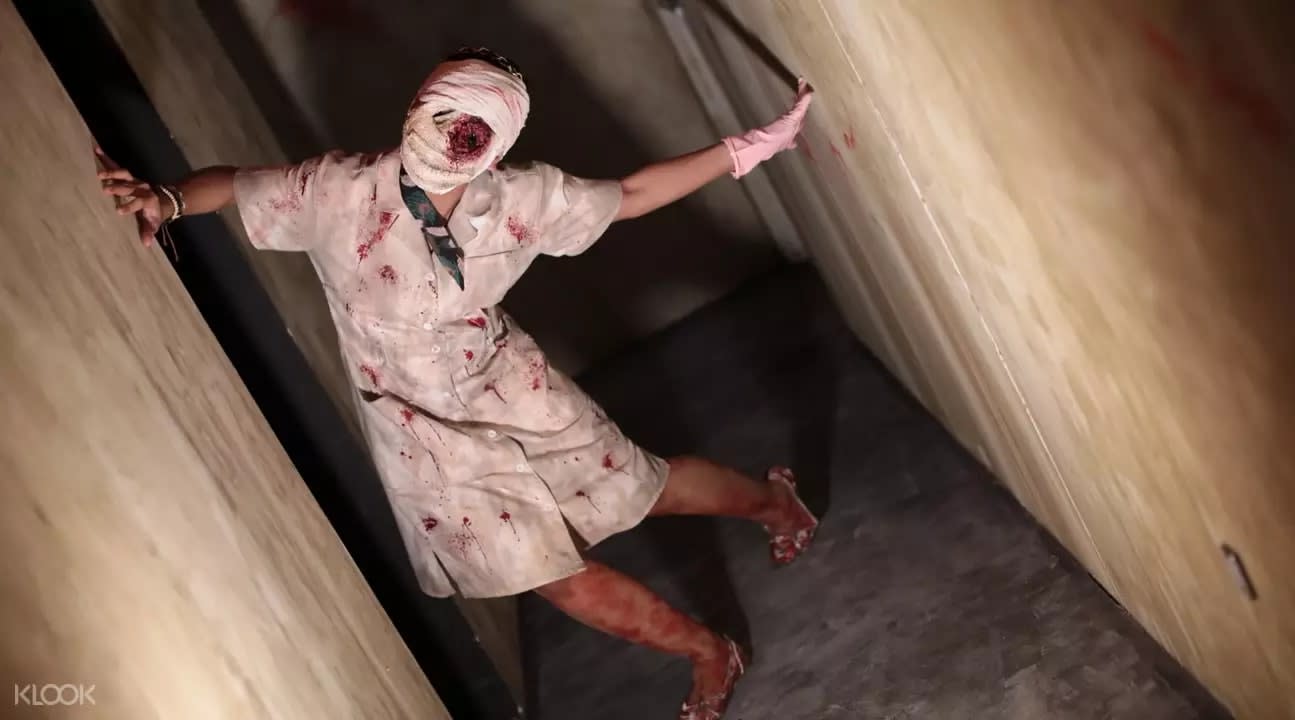 The Nights of Fright at Sunway Lagoon is one of the most highly anticipated Halloween events of the region! Known for having some of the scariest haunted houses, you might develop new phobias upon leaving.
Walking through slaughter houses, dark misty woods with cannibals ready to pounce and the creepiest clowns ever, these are some of the things you can expect. Check out our guide to Nights of Fright for more info!
Date: 28 September – 31 October 2018 Time: 7:30pm-11:30pm
5. Lotte World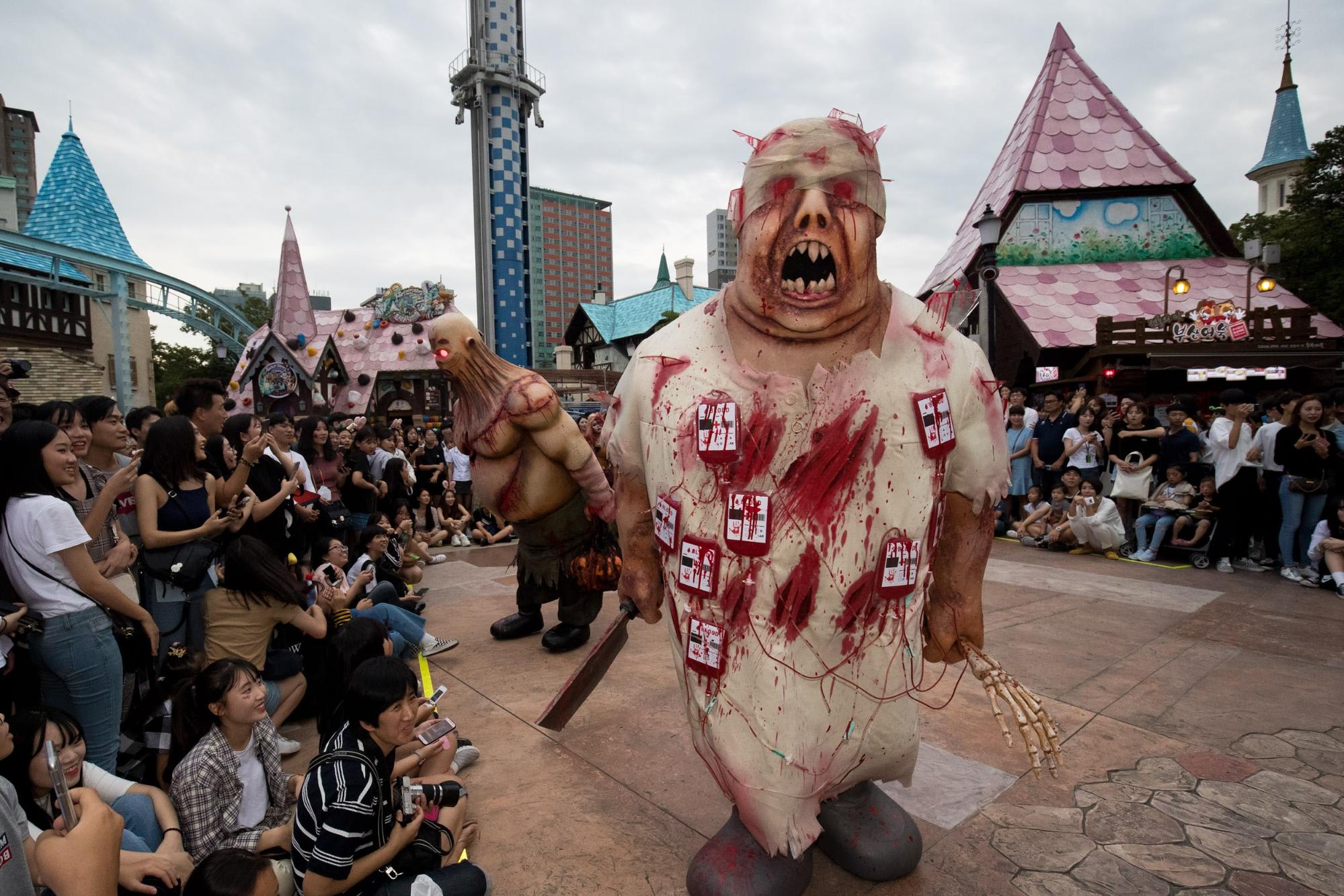 You definitely can't miss a visit to one of the biggest theme parks in Korea, especially around the Halloween season. The park transforms into the ultimate spookfest with zombies roaming the park grounds after dark.
Your favorite rides won't be the same anymore, we hear the zombies have taken over the Gyrodrop so don't be shocked if they jump out at you during your ride. Don't forget to Klook your Lotte World tickets to skip the lines.
Date:1 September – 4 November  2018
6. Everland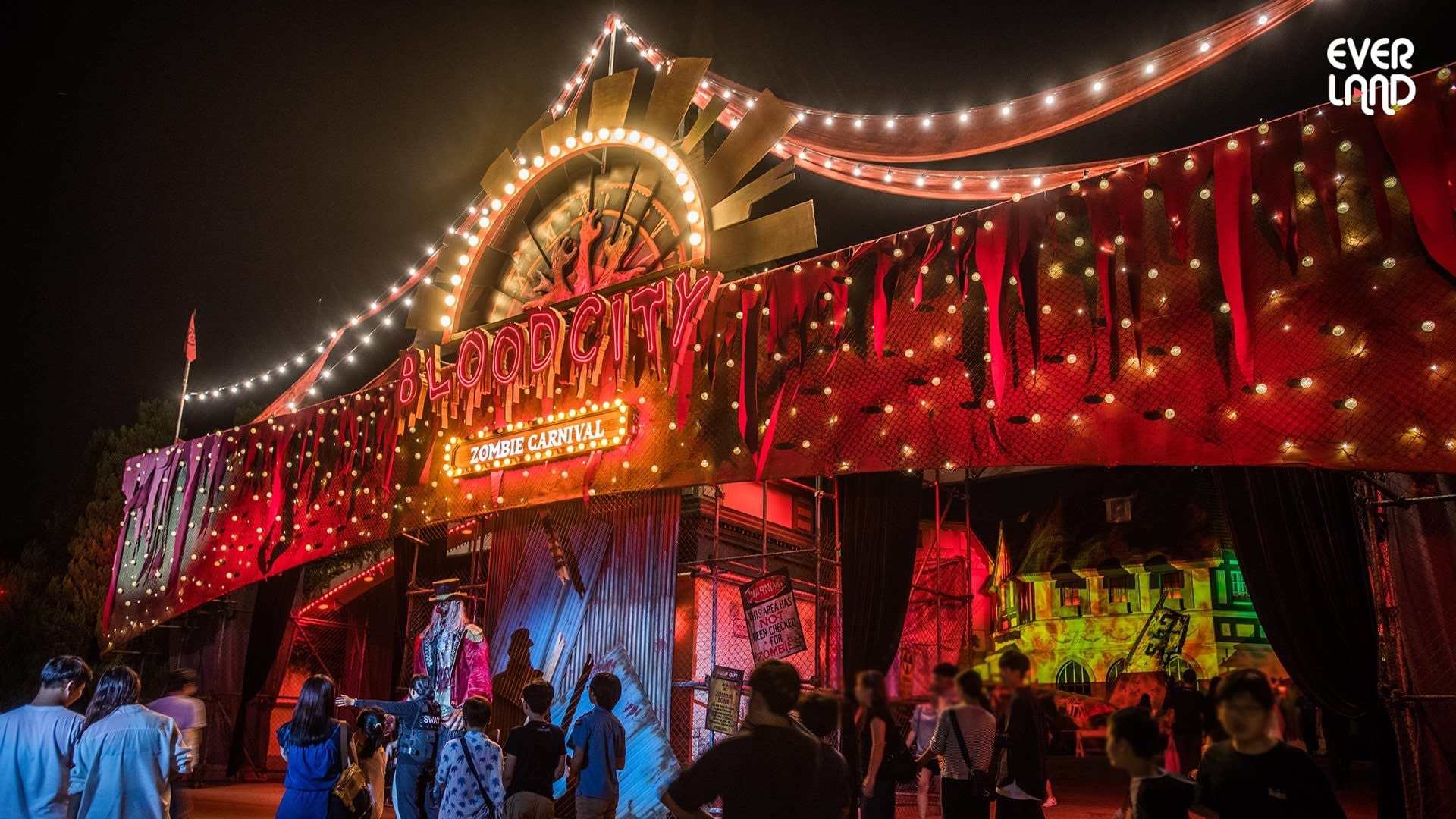 Photo credit: Witheverland Facebook
Zombies have invaded Everland and you can expect this year's edition of Everland Zombie Carnival – Blood City 2 to be scarier than last! Happening from 31 August – November 11, you'll definitely want to plan your visit to Everland to experience these specials.
You'll wish you never stepped into the Horror Maze. With ghosts and ghoulies lurking at every corner, this is not an experience for the scaredy cats. Don't forget to Klook your Everland tickets to skip the lines!
Date: 31 August -11  November 2018
7. Universal Studios Singapore's Halloween Horror Nights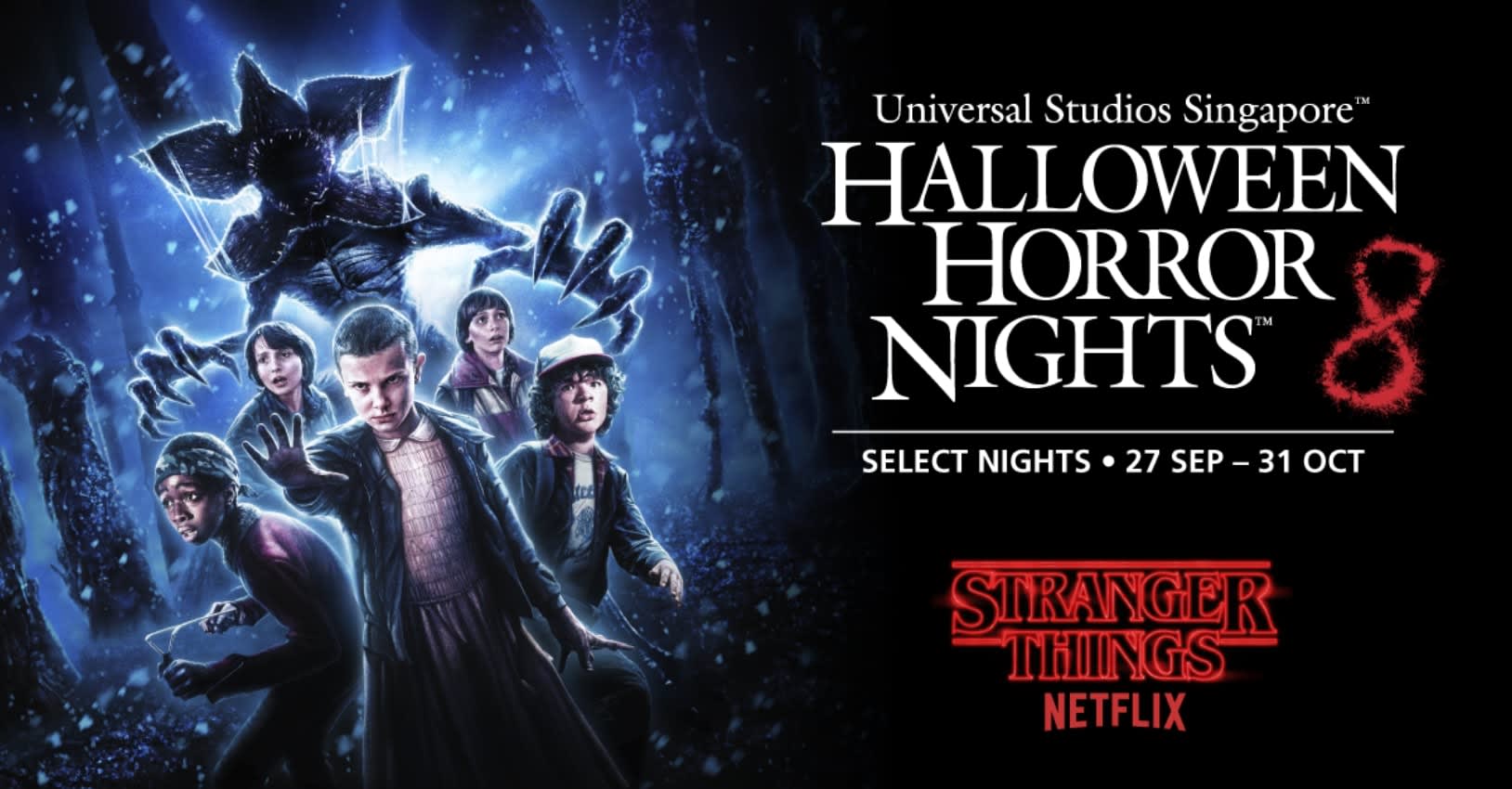 From September 27 all the way through October 31, 2018, you can catch one of the most anticipated Halloween events in Asia – Universal Studios Singapore's Halloween Horror Nights! Featuring five insanely scary haunted houses like Stranger Things, Pontianak and the Pagoda of Peril, two scare zones and the famous Zombie Laser Tag! This halloween event is not for the faint of heart, but we encourage you to take on the challenge to experience this once a year spectacle!
Date: 27 September – 31 October 2018
For the little ones
8. Tokyo Disney Resort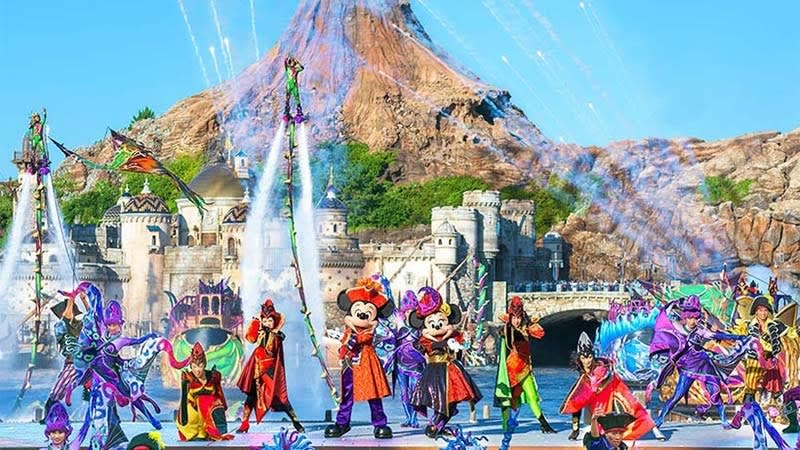 Photo credit: Tokyo Disney Resort
Who says the kids have to miss out on the fun? The Halloween celebration at Tokyo DisneySea will definitely be a favorite with the little ones. Don't miss the Villains World Show held twice daily at the Mediterranean Harbor. Catch your favorite Disney Villains in a song and dance party!
At Tokyo Disneyland, expect a chilling and thrilling atmosphere as the ghosts of Tokyo Disneyland make their way to the Spooky Boo Parade! Keep your eyes peeled for Cinderella Castle as it floats down the parade surrounded by tombstones.
Can't decide whether you prefer Tokyo Disneyland or DisneySea? Klook your tickets and you can enter EITHER park! Pick up your ticket at Maihama Station and skip the long lines outside the park! Better yet, if you want to visit both parks, opt for the 2 day pass!
Date: 11 September to 31 October 2018
9. KidZania Singapore SpookyTown: The Lost Carnival
KidZania's Spooky Town's Carnival is happening for the first time ever and you can expect carnival fun and games as well as trick or treating galore. But, the mysterious chemical explosion that happened years ago just might have changed the town forever.
Head to The Stadium and lend a helping hand to those affected by the explosion or scale the obstacles above the city streets at Mountaineering School and earn yourself some treats!
Klook your SpookyTown tickets and it comes with 1 welcome drink as well as 6 carnival game coupons for you to kickstart your night of fun!
Date: 26, 27, 28 October, 2, 3, 4, 5 and 6 November 2018 Time: 6:30pm – 10:30pm
10. Legoland Malaysia

Lego of your fears at Legoland Malaysia! Brick or Treat party nights are happening every Friday and Saturday from 1 October – 31 October 2018 and here's what you can expect! When the night falls, ghosts and ghoulies march around in their costumes getting ready to scare the little ones. With activities like live shows and even DIY pumpkin lantern sessions, dress to impress and you might even win the Spook-tacular costume contest!
Don't forget to Klook your Legoland tickets to skip the lines!  to skip the lines!
Face your fears!
Check out some of the most bizarre fears people might have and how you can eat your way past them!