Take the family to Singapore this summer!
Singapore rides high on our list of family-friendly destinations due to its efficient transportation systems and ease of getting around. Additionally, this metropolitan city is also home to an abundance of activities fit for every person in the family – especially during the summertime! However, we know it can be quite daunting to rack your brains for kid-friendly activities when arranging family holidays, so we've done the legwork so you could fully enjoy your summer vacation! Maximise your day out with these
10 family-friendly activities around Singapore
that'll keep the kids happy and pre-occupied at little to no extra cost – thanks to Klook and STB's joint promotion! Keep reading to find out how you can get Php 500 off your Singapore adventures.
1. Adventure Cove Waterpark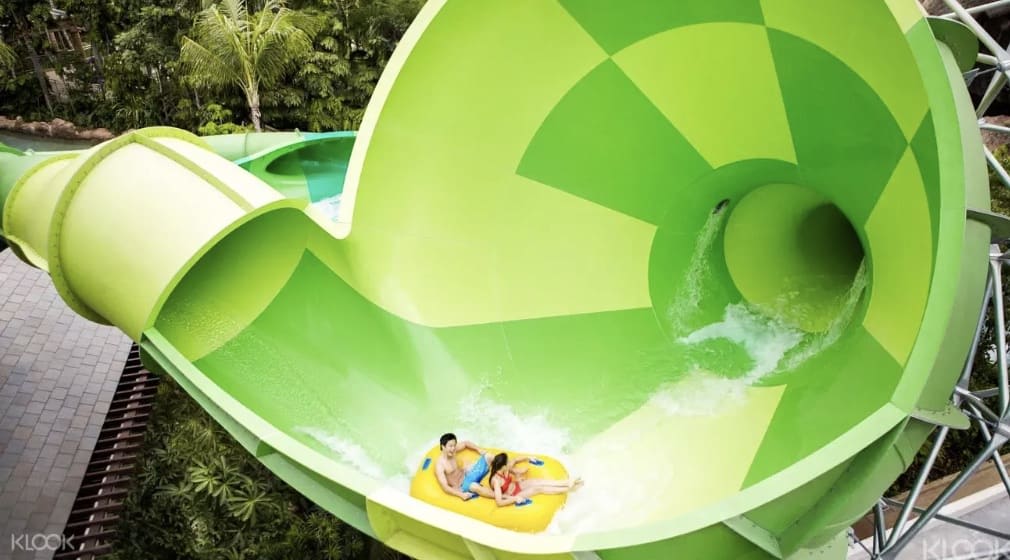 The fun never ends at
Adventure Cove Waterpark
! There are a number of thrilling activities the family can take part in that will guarantee a splashin' fun holiday – from wave pools to water chutes! Most of the rides are pretty easy going, but if you're up for some excitement, try the Riptide Rocket!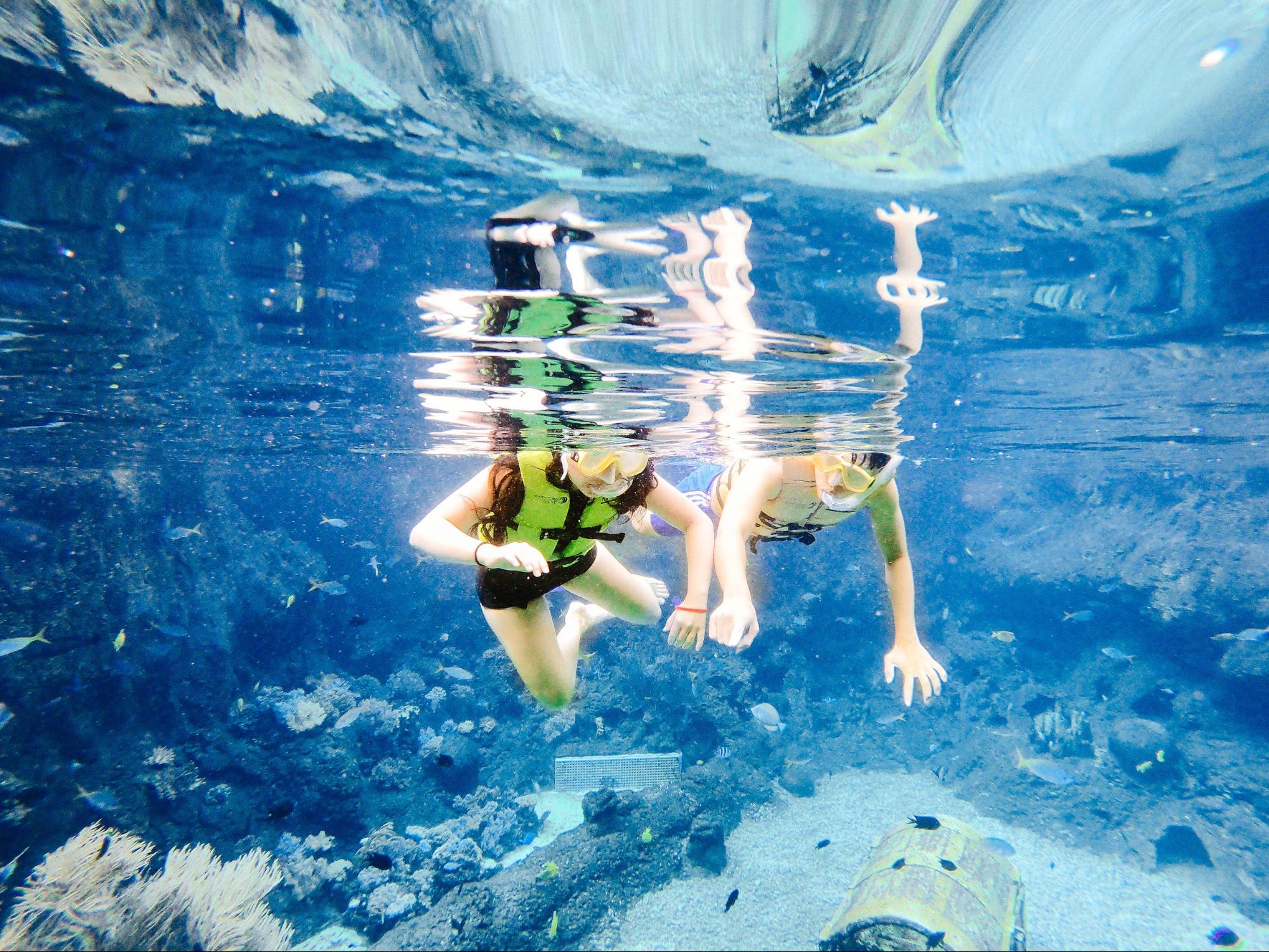 Apart from the many water slides and whirlpools in the park, you can also go snorkeling at Rainbow Reef in a safe and controlled environment. If you'd like to get even closer to the fishes, book yourself some
Ultimate Marine Encounters
! This experience will definitely be one for the books!
It's not everyday you get to meet and interact with friendly dolphins, but at
Dolphin Island
, you and the kids will get to do just that! Located within Adventure Cove Waterpark, you and your children can discover new dolphin facts and swim alongside these beautiful mammals. There are several programs that the family can choose from to best accommodate your needs including the new Dolphin Observer package where you don't actually have to enter the water.
Adventure Cove Waterpark
Address
: Adventure Cove Waterpark 8 Sentosa Gateway, Sentosa Island, Singapore 098269
Opening Hours
: Daily 10am to 6pm
2. Palawan Amphitheatre Animal Encounters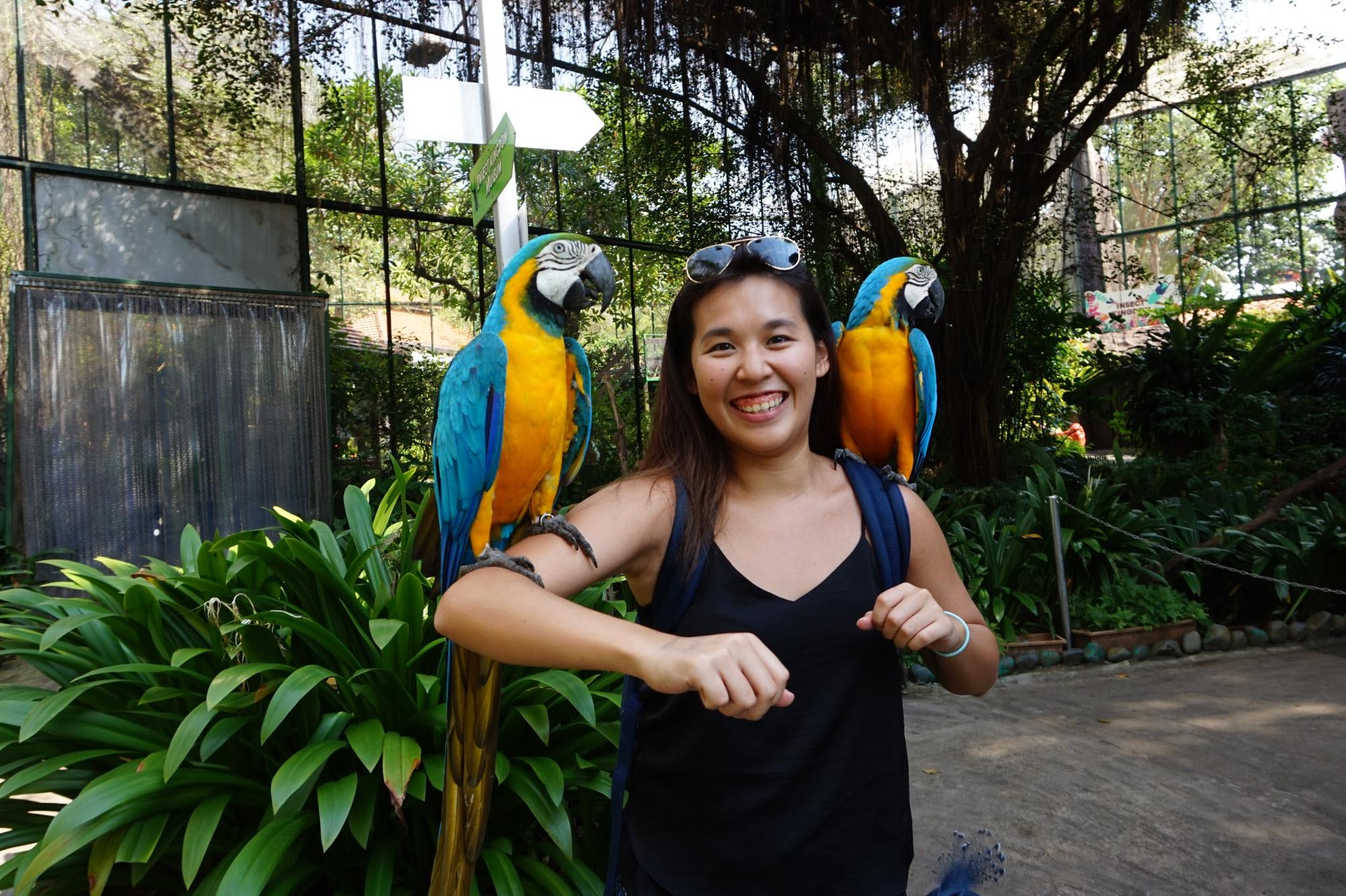 Get your kids in touch with their wild side at the Palawan Amphitheatre Animal Encounters. Held daily from 2pm – 5.30pm, the Animal Encounters lineup features mischievous monkeys, laidback reptiles, friendly parrots and other close up experiences. Head to the Bird Aviary to catch the Lories Feeding at 2pm, and return around 5pm to the Amphitheatre to catch some amazing displays from the animals.
Check out the specific timings here.
Get the
Sentosa Express Ticket
for easy travel across the island and to access all your activities, or check out the
SEA Aquarium
for even more animal encounters!
Animal Encounters
Address
: 81F Palawan Beach Walk, 098524
Opening Hours
: 2pm – 5.30pm
3. Trick Eye Museum
Stock up on those family photos with a photoshoot at the
Trick Eye Museum
! Check out the incredible 3D painted art made by Korean artists that definitely level up your photos! To elevate it even further, guests can use an Augmented Reality app (Trickeye-Singapore) to see their photos come to life! We can guarantee that this afternoon will be a fun one – be prepared for all the silly poses your kids will make!
Trick Eye Museum
Address
: Waterfront, Level 1
Opening Hours
: Daily 10am to 9pm (Last admission at 8pm)
4. Sentosa Nature Discovery Walk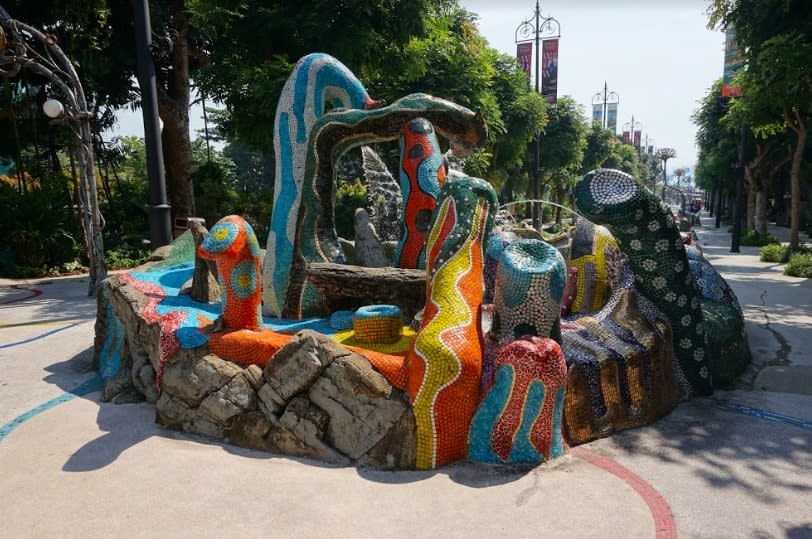 Located near the Merlion, the
Sentosa Nature Discovery
lets visitors experience an interactive exploration of Sentosa's wildlife and ecosystems. Start off at the colourful Gallery exhibits in the middle of the walkway, before stepping out onto the shaded jungle path. The short walk is a welcome respite from the sun, flanked on both sides by trees and plants, as well as informative sign boards that detail the various flora and fauna living on Sentosa Island.
Sentosa Nature Discovery
Address
: 51 Imbiah Rd, Singapore 099702 Imbiah Rd, 099702
Opening Hours
: Daily, 9am – 5pm
5. Kidzania Singapore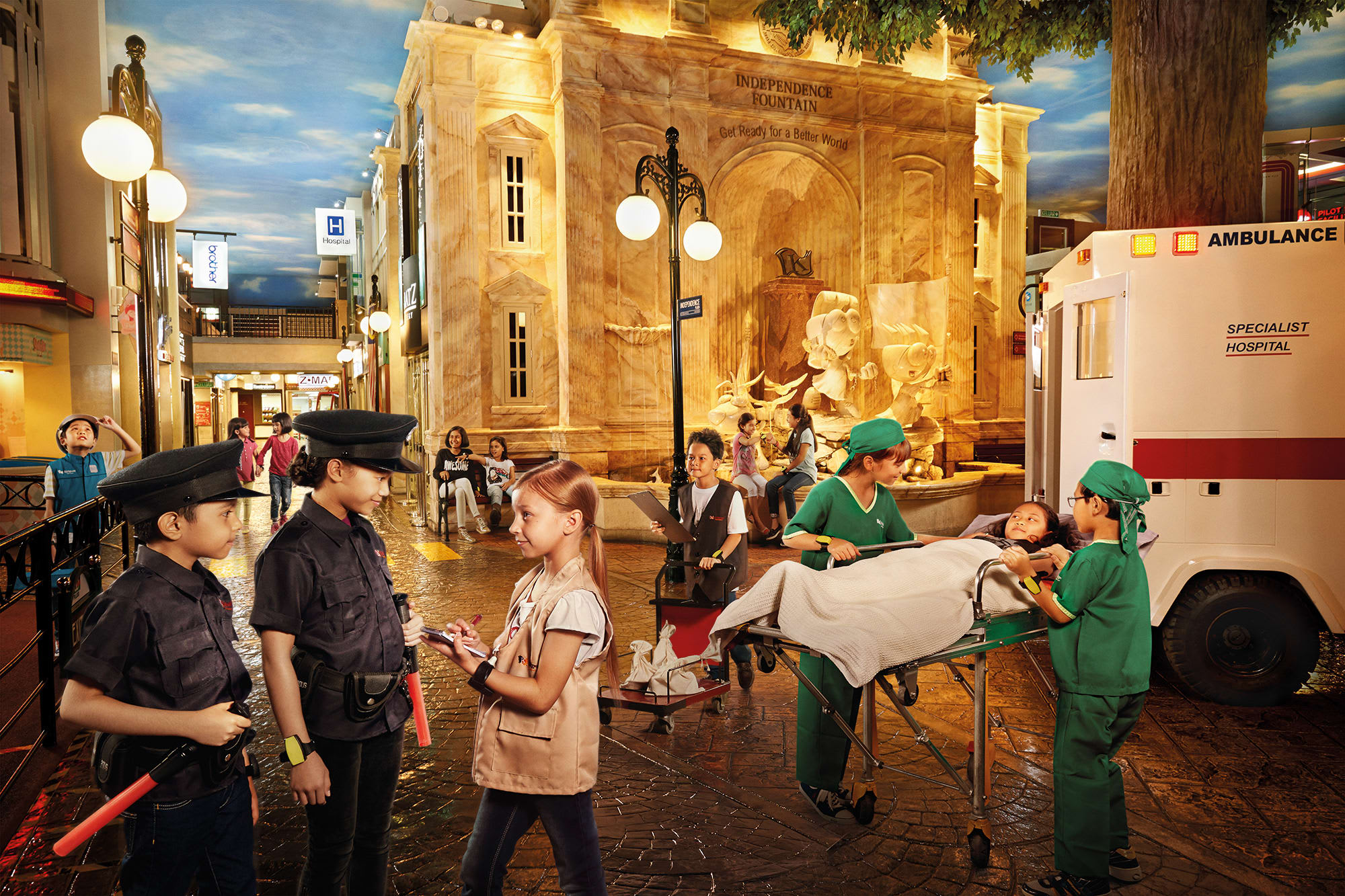 As a kid, we all had our dream jobs – saving lives as a doctor, flying high as an aircraft pilot, conducting crazy experiments as a scientist, and so on. When we grow up, some of these dreams take flight, and some get put aside for other things. At
Kidzania
, your children can now live out their dreams, with no inhibitions. This kid-sized city on Sentosa gives them the opportunity to be anything they want for a day, from firefighters to chefs! Complete with indoor streets, shops, vehicles and a functional economy, KidZania takes out-of-the-classroom learning to the next level. Who says you can't have fun on the job?
KidZania
Address
: 31 Beach View, #01-01/02, 098008
Opening Hours
: 10am – 6pm; Closed Wednesdays
6. HortPark's Nature Playgarden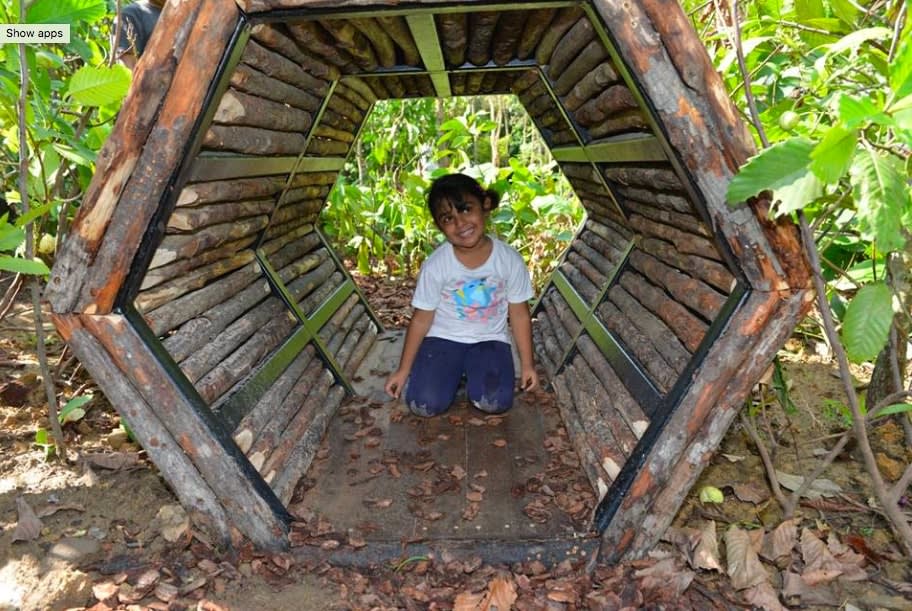 Photo Credit:
NParks
on Facebook Get immersed in nature at
HortPark's Nature Playgarden
. Just opened on 19 March, this new all-immersive playscape seamlessly combines nature and fun, all in one place.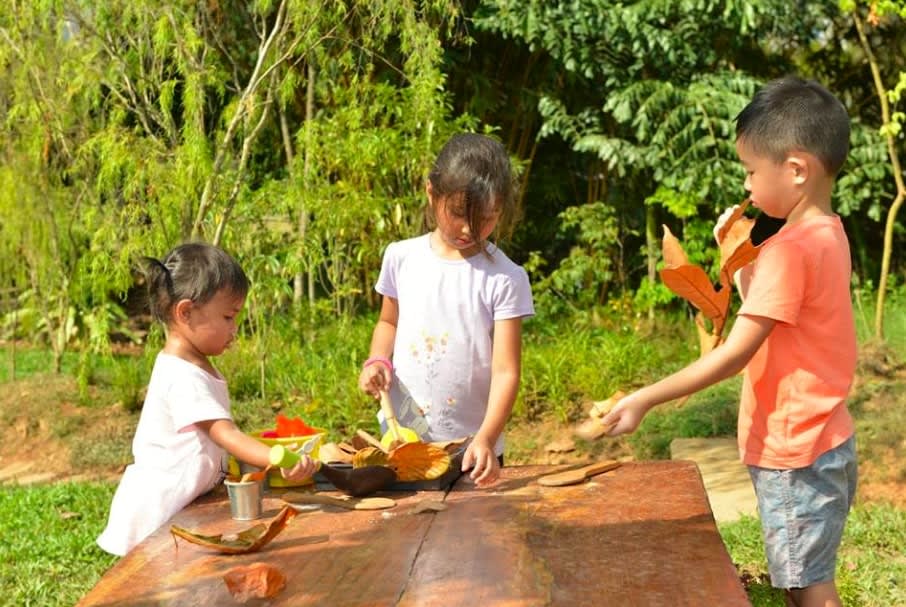 Photo Credit:
NParks
on Facebook Designed for kids between 3 to 6 years old, the Nature Playgarden was created to encourage children to engage with the great outdoors. The nine different play features are made from wood, bamboo, sand and gravel – including a hanging bamboo percussion frame, balancing logs, wooden teepees and more.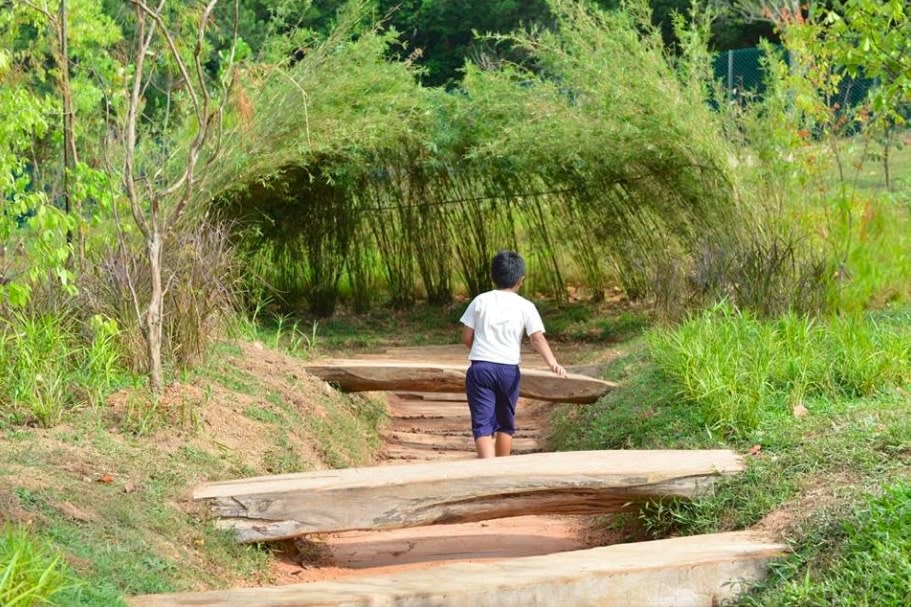 Photo Credit:
NParks
on Facebook About 99% of the playground is made out of recycled material!
Find out more about the Nature Playgarden here
.
Nature Playgarden @HortPark
Address
: 33 Hyderabad Rd, Singapore 119578
Opening Hours
: Daily, 6am – 11pm
7. Xscape SG
Put your detective skills to the test with a mind-bending escape room adventure. You and your kids can work together as a team, in order to piece the clues together and complete this logic and lateral thinking challenge. Depending on your interests,
Xscape SG
sets up a variety of escape room scenarios for your family – from kid-friendly Kungfu Panda to a heart-stoppingly scary Annabelle experience. Compared to just heading to the cinema, this is definitely a more exciting way to spend an afternoon indoors.
Xscape SG
Address
: Bugis Village, 152B Rochor Road, Singapore 188435
Opening Hours
: Monday to Thursday 11am – 11pm; Friday & Saturday 11am – 1am; Sunday 11 am – 11 pm8.
8. Artistiq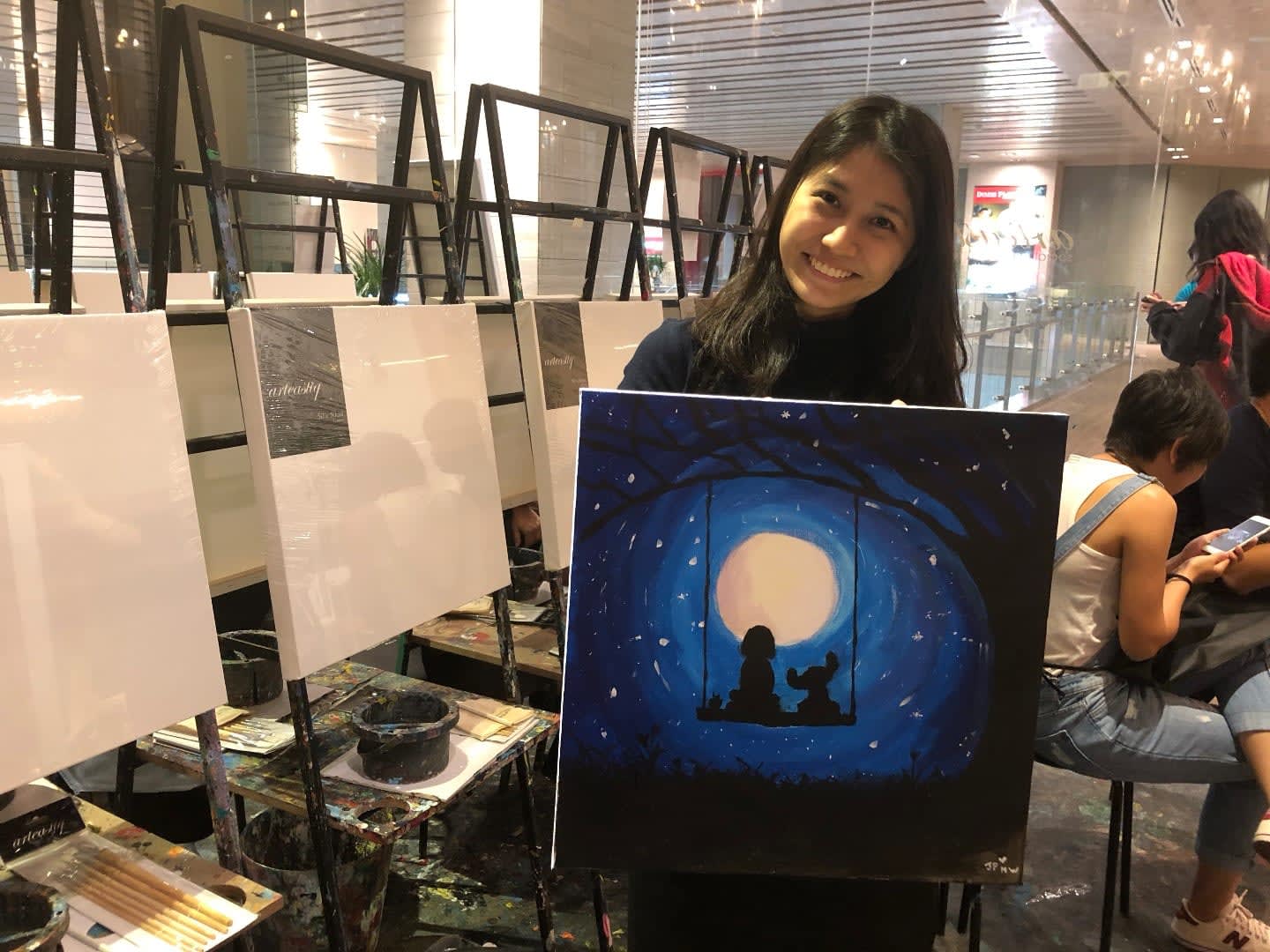 For getting in touch with your artsy side, there's nothing like an art jamming session. Art jamming isn't strictly for the skilled – the act of swiping whatever paints you want across a canvas is therapy in itself. Spend a relaxing three hours with your kids and a canvas at
Artistiq
, where you can create and color however your heart desires. Here, you can de-stress together as a family, and at the same time create memories that you can frame up.
Artistiq Mandarin Gallery
Address
: 333A Orchard Road, Mandarin Gallery #4-14/15, Singapore 238867
Opening Hours
: 11:00am-9:00pm
9. Ground Up SG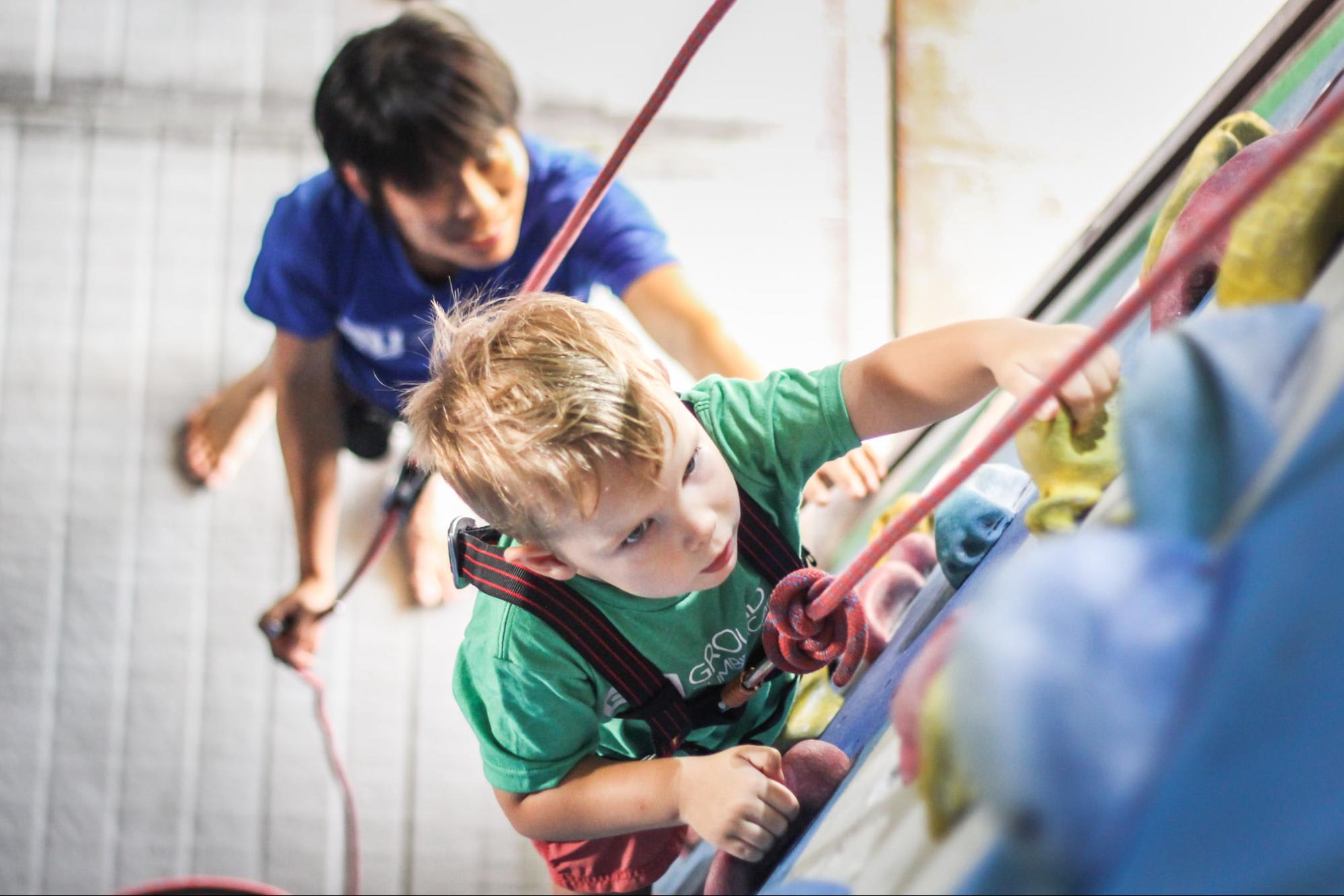 For kids with boundless amounts of energy and a knack for adventure sports, a day of indoor rock-climbing is the perfect family activity to take the edge off their energy. Rock-climbing is just as challenging as it is rewarding, recruiting both physical skill and mental effort. Lead by certified professional trainers at
Ground Up SG
, classes range from new climbers to day passes for seasoned climbers. If this is your first time rock-climbing, we recommend taking the Taster + Belayer session, which includes equipment, a one-hour training session, and a belayer who will keep you in safe hands as you climb.
Ground Up SG
Address
: 60 Tesessohn Road C/O Civil Service Club, Singapore 217664
Opening Hours
: Monday 5pm – 11pm; Tuesday to Thursday 12pm – 11pm; Friday 12pm-10pm; Weekend & Public Holiday 10am – 9pm
10. Marina Barrage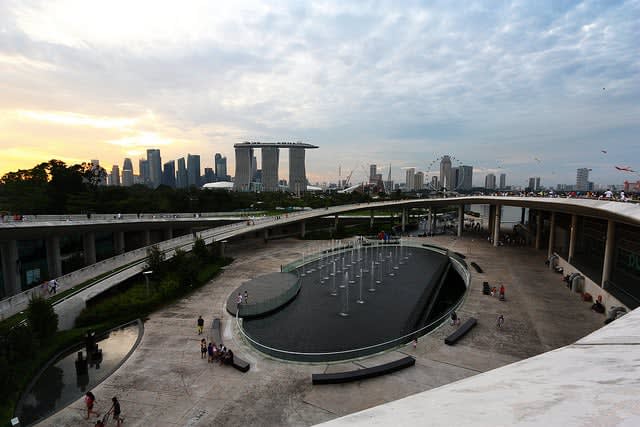 Photo Credit:
Wenjie, Zhang
on Flickr For a change of scenery and some stunning views of Singapore's always-shifting skyline, head down to the Marina Barrage for a sunset family picnic. The Green Roof makes for the perfect picnic spot. Four football fields of open space for setting the kids loose and for kite-flying, alongside views that combine the sea and Central Business District skyscrapers. Stick around till golden hour, and watch the city skyline light up in the warm sunset glow. If you're looking to start your day at the Bay earlier, an afternoon trip to
Gardens by the Bay
is well-worth the ticket.
Marina Barrage
Address
: 8 Marina Gardens Dr, Singapore 018951
Opening Hours
: Daily, 24-hours For more information on other exciting activities your family can enjoy in Singapore, visit
www.visitsingapore.com/ph.
Experience the best of Singapore with Klook!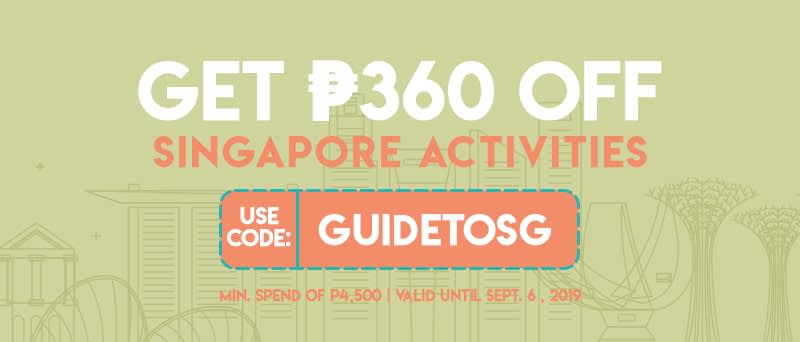 From 21 July to 6 September 2019, get
Php 360 OFF
(minimum spend of Php 4,500) all Singapore activities with the promo code
<GUIDETOSG>
. Add to cart all your favorite Singapore activities, plus the ones listed above and get the most out of your Singapore holiday with Klook!
Get Php 360 off all Singapore products today!