Discover South Korea with these day trips from Seoul.
Sometimes, the city can be overwhelming and we'll need time to disconnect and refresh. Consider these day trips you can take from Seoul, South Korea to find some quiet time realign yourself by taking in South Korea's lush and vibrant environment all within a day away from Seoul and back!
1. Nami Island and Petite France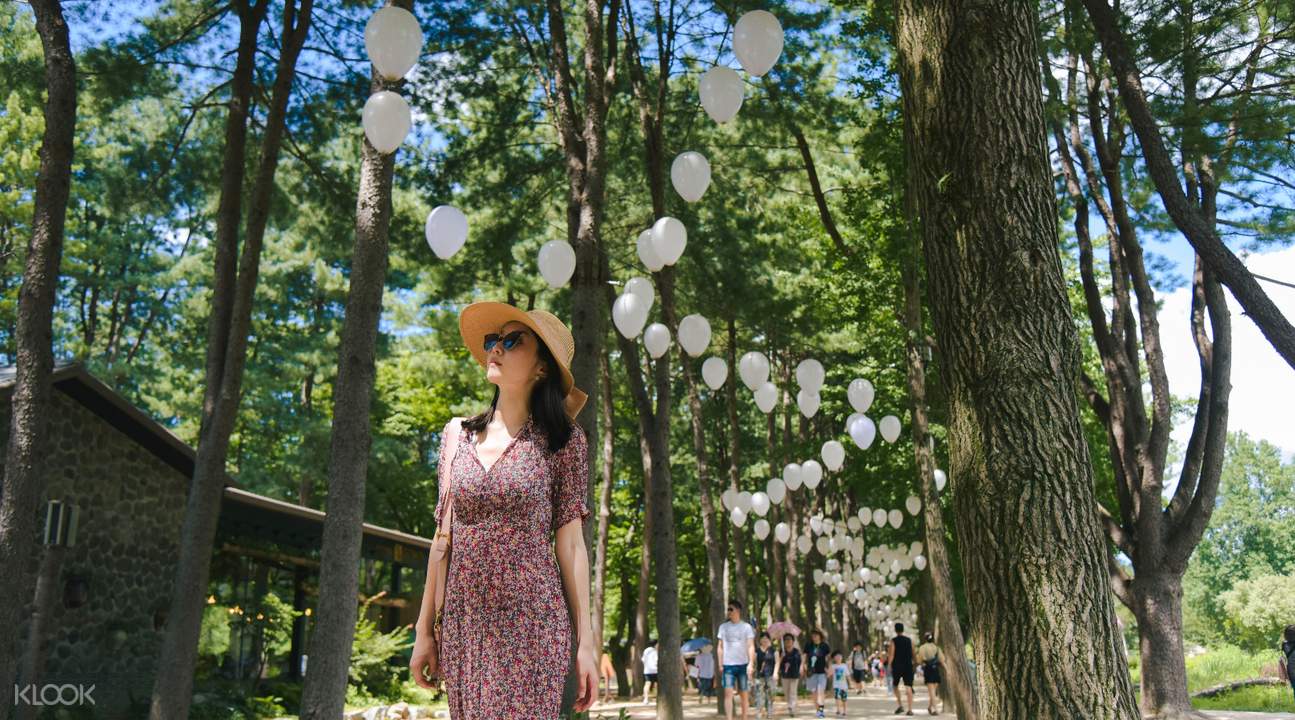 The most popular attraction in South Korea outside of Seoul, Nami Island rests in Chuncheon in Gangwon-do province. Nami is perfect for the traveler wanting to recreate their favorite TV or film scenes, as the island has been featured in several Korean dramas, most notably, "Winter Sonata."
Nearby, Le Petite France is perfect for travelers who want a taste of French ambiance in the Korean countryside. The theme park is a quirky and whimsical affair featuring live shows and scenic views.
Head over to Nami Island using the Nami Island, Petite France, Garden of Morning Calm, and Gangchon Rail Bike Day Trip from Seoul voucher and start taking in a natural beauty that South Korea offers.
Book a Day Trip to Nami Island and Le Petite France
2. Jeongdong-Simgok Badabuchae-gil Trail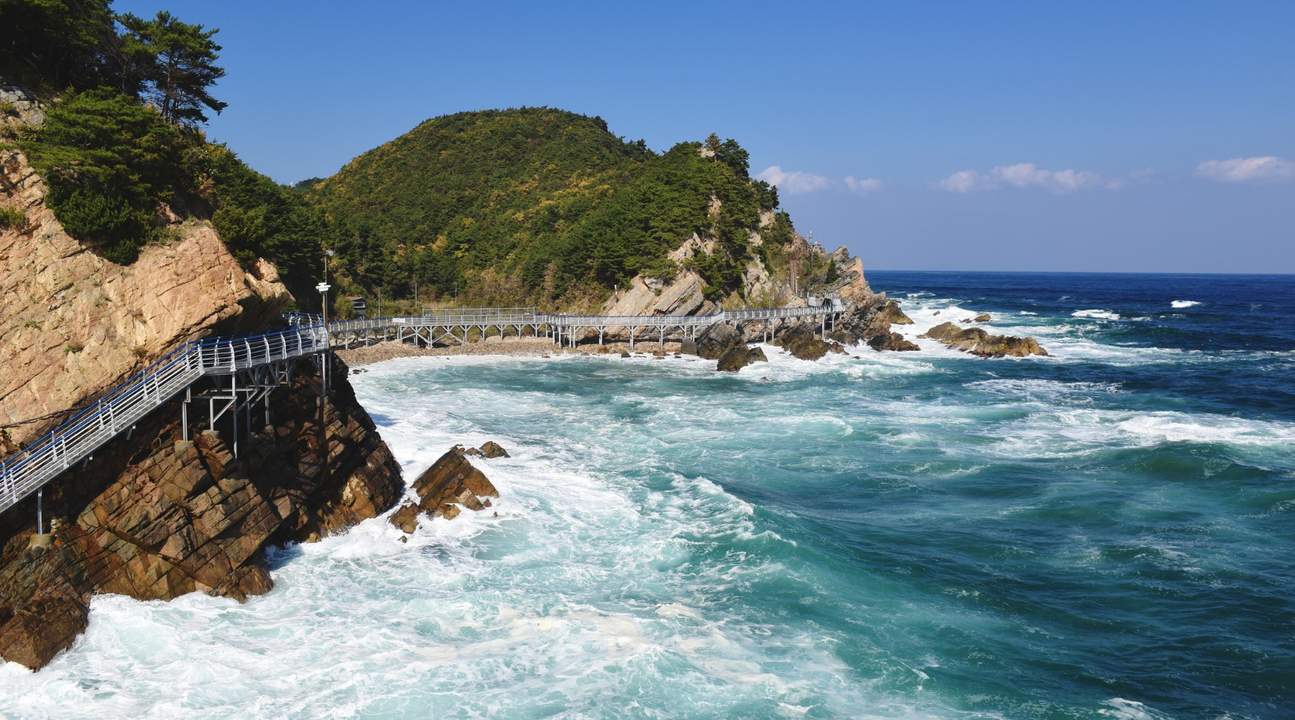 Strap on some sandals and don't forget your sunglasses! This 2.8 km trail is accessible via a breathtaking stroll or bike ride with a gorgeous backdrop of the coast that's suitable for people of all ages.
Perfect for anyone who wants a relaxing activity to go with friends, family or even going solo, traversing the Jeongdong-Simgok Badabuchae-gil Trail is a light way to get some sun and exercise.
Book your day trip through our Jeongdong-Simgok Badabuchae-gil Trail and Jeongdongjin Rail Bike Day Tour from Seoul by KTOURSTORY voucher to enjoy both the trail and the rail bike along the countryside.
Book a Day Trip to Jeongdong-Simgok Badabuchae-gil Trail
3. Alpaca World
Interact with adorable alpacas in this animal farm in Gangwon-do province! A few hours outside of Seoul will net you a day of petting and feeding these fluffy creatures as well as a host of other animals like horses, chameleons, and peacocks. The best thing is that the farm is kid-friendly so it's perfect for families looking to give their kids a fun time playing with these well-cared and gentle animals.
Aside from the Alpaca Farm, the nearby Jade Garden and Gubongsan Mountain Observatory offer sprawling gardens and panoramic views of the Korean countryside that house a variety of different species of flora.
Book a day with these gentle and fluffy animals and more with the Alpaca World, Jade Garden, and Gubongsan Mountain Observatory Café Street Day Tour from Seoul by KTOURSTORY voucher!
Book a Visit to Alpaca World, Jade Garden and Gubongsan Mountain Observatory
4. Naejangsan National Park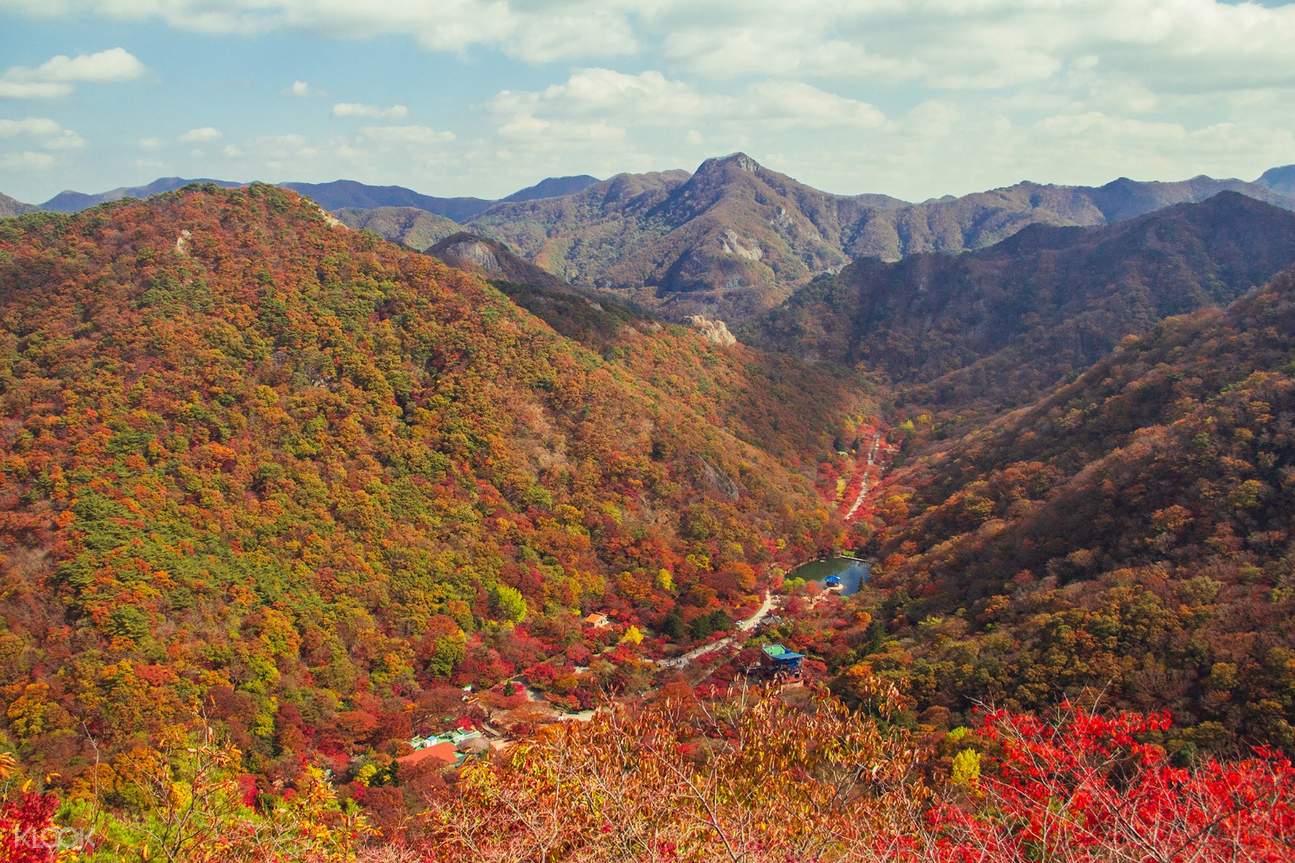 If you need a break from the big city during the autumn months, look no further than Naejangsan National Park. This nature reserve in Jeollabuk-do houses nearly 82 sq. km. of the vibrant and stunning scenery that features vast woodlands and a few serene ponds.
Naejangsan is perfect for traveling couples as the autumn hues of the park create a deeply romantic atmosphere that evokes a warm, comfy feeling that you can associate with your significant other.
Head over to Naejangsan using Naejangsan National Park Autumn Day Tour by KTOURSTORY so you can have a relaxing day with nature as preparation for winter.
Book an Autumn Day Tour to Naejangsan National Park
5. Daedunsan Provincial Park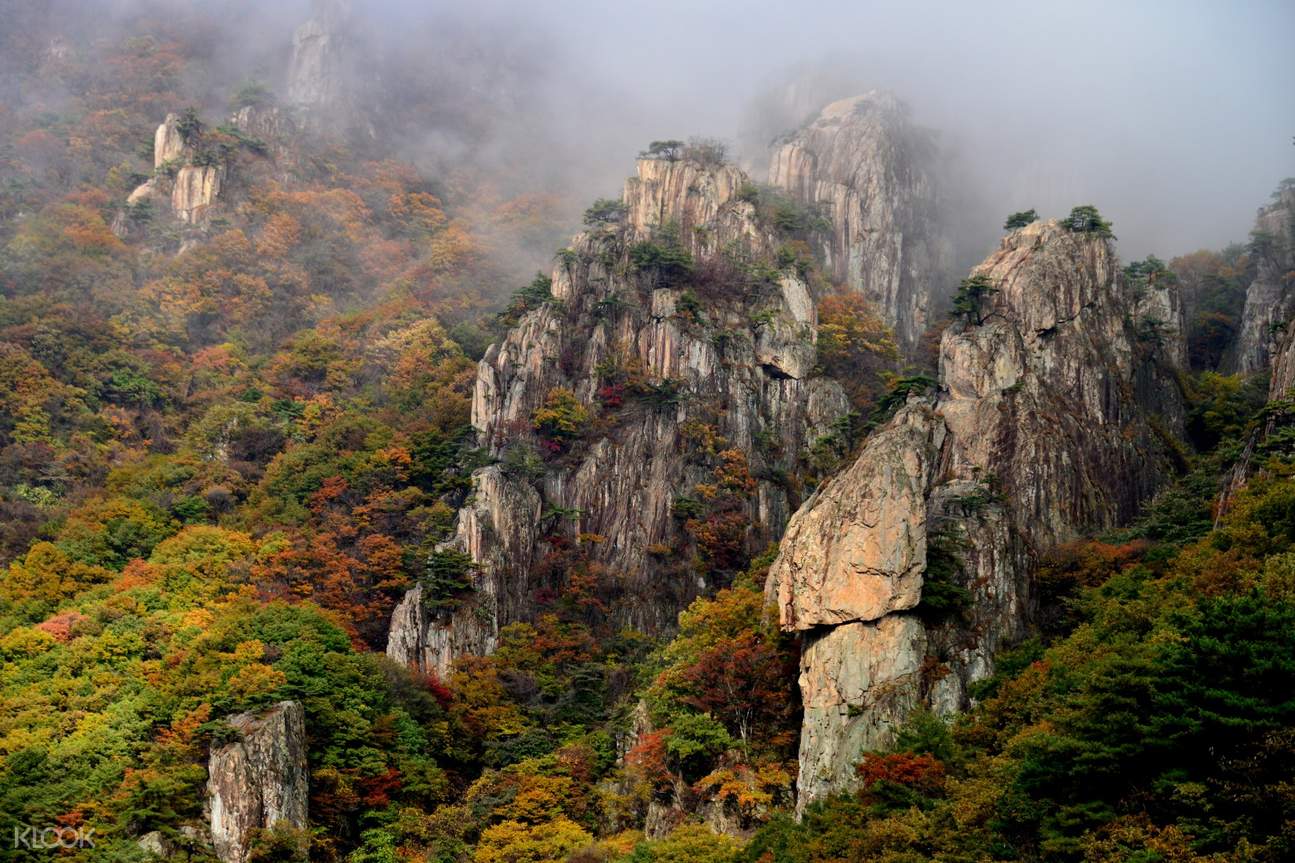 One of Korea's favorite pastimes and hobbies is hiking and nature-walking. Daedunsan Provincial Park provides a great opportunity to see more of the stunning Korean countryside with a cable car ride option to reach the peak followed by a relaxing and scenic hike down.
Daedunsan is perfect for weekend warriors and thrill-seekers who are always looking for a challenge. The hike is perfect for hikers of all levels as the paths and trails are well-kept and easy enough to follow even for the elderly, who make up a lot of Korea's hiking population.
Hike up a great beginner trail with the Scenic Daedunsan Provincial Park by KTOURSTORY day trip and spend the day collecting beautiful memories of South Korea's stunning natural sights.
Hike and Climb Daedunsan Provincial Park
6. Danyang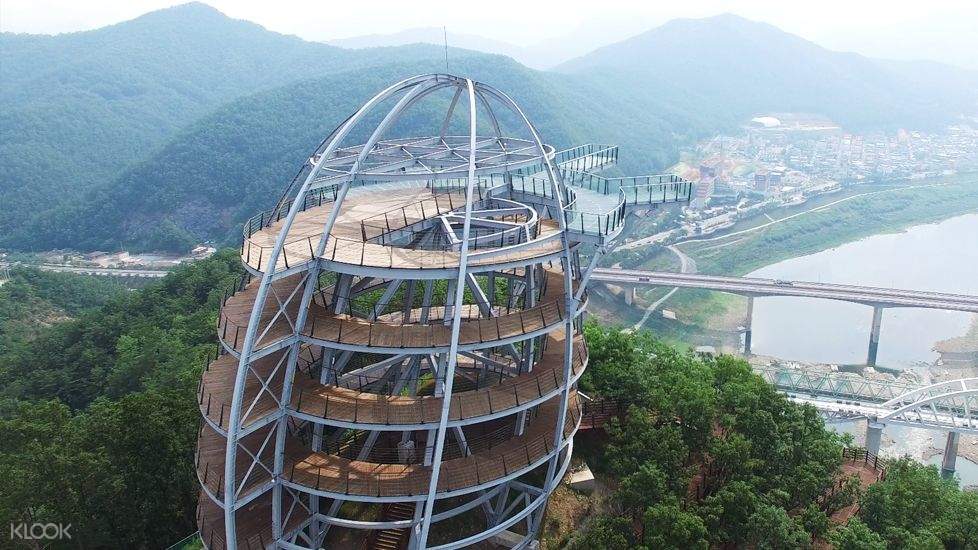 A resort town two hours east of Seoul, Danyang is a place with a a lot to do, but with little pressure to do them. Gorgeous scenery mixed with a few modern attractions makes Danyang the perfect place to unplug for the weekend.
Feeling absolutely stressed and swamped with work? Then re-energize and rejuvenate by paragliding down a mountain, taking a relaxing cruise around Chungju Lake and walking through the Suyanggae Light Tunnel among others.
Speaking of getting there and relaxing, make sure to book the Danyang One Day Tour by KTOURSTORY so that you can enjoy Danyang again and again even if you can't dedicate more than a day there.
7. Minsok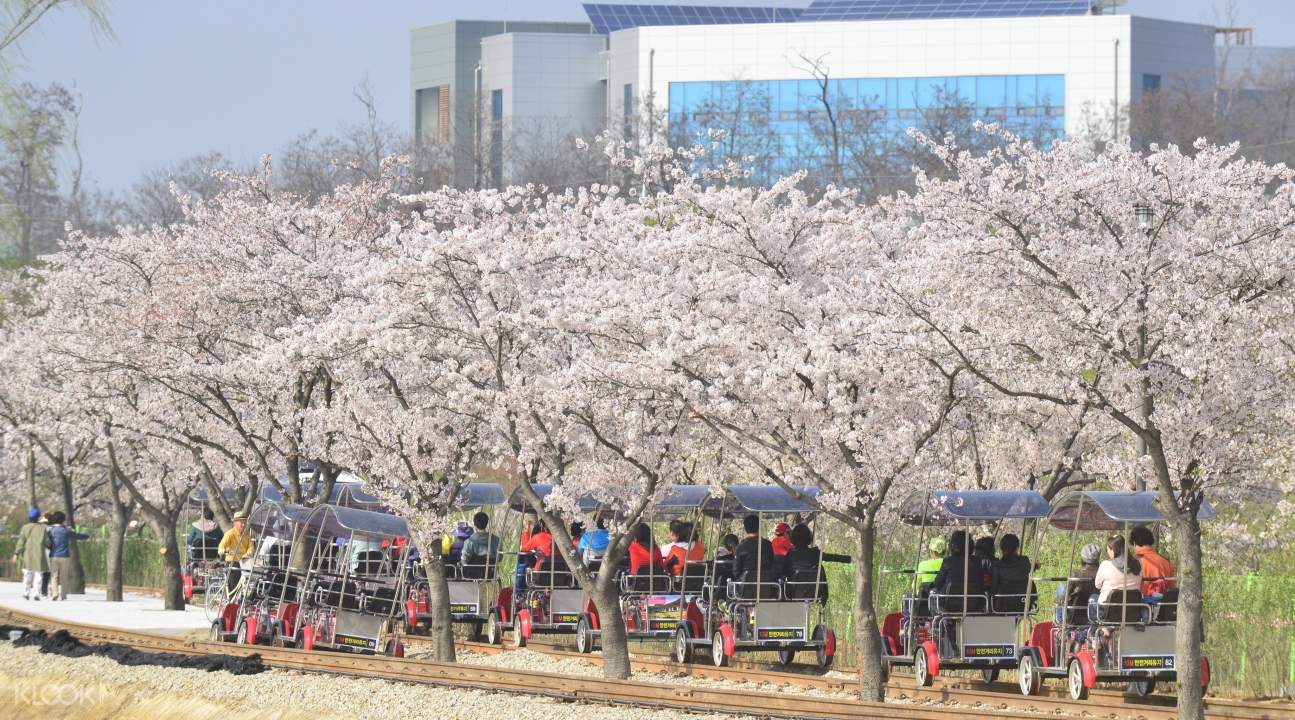 A cultural village similar to that of Hanok Village, Minsok can be found in Gyeonggi-do just outside the Seoul Metropolitan Area. For the traveler/historian combo, Minsok is like stepping into a different century as the village has prided itself in recreating the Joseon area look and atmosphere.
It's here where you can attend cultural festivals that celebrate the changing of the seasons as well as admire the authentic cultural homes, which have been collected, relocated, and restored.
Nearby, the Gwangmyeong Cave can be explored and the Uwiang City Rail Bike takes you through a relaxing trip through the countryside, book the Minsok Korean Folk Village, Gwangmyeong Cave, and Uiwang Rail Bike Day Trip from Seoul by KTourStory to experience them all at the lowest price guaranteed.
Book a Trip to Minsok Folk Village
8. Songnisan National Park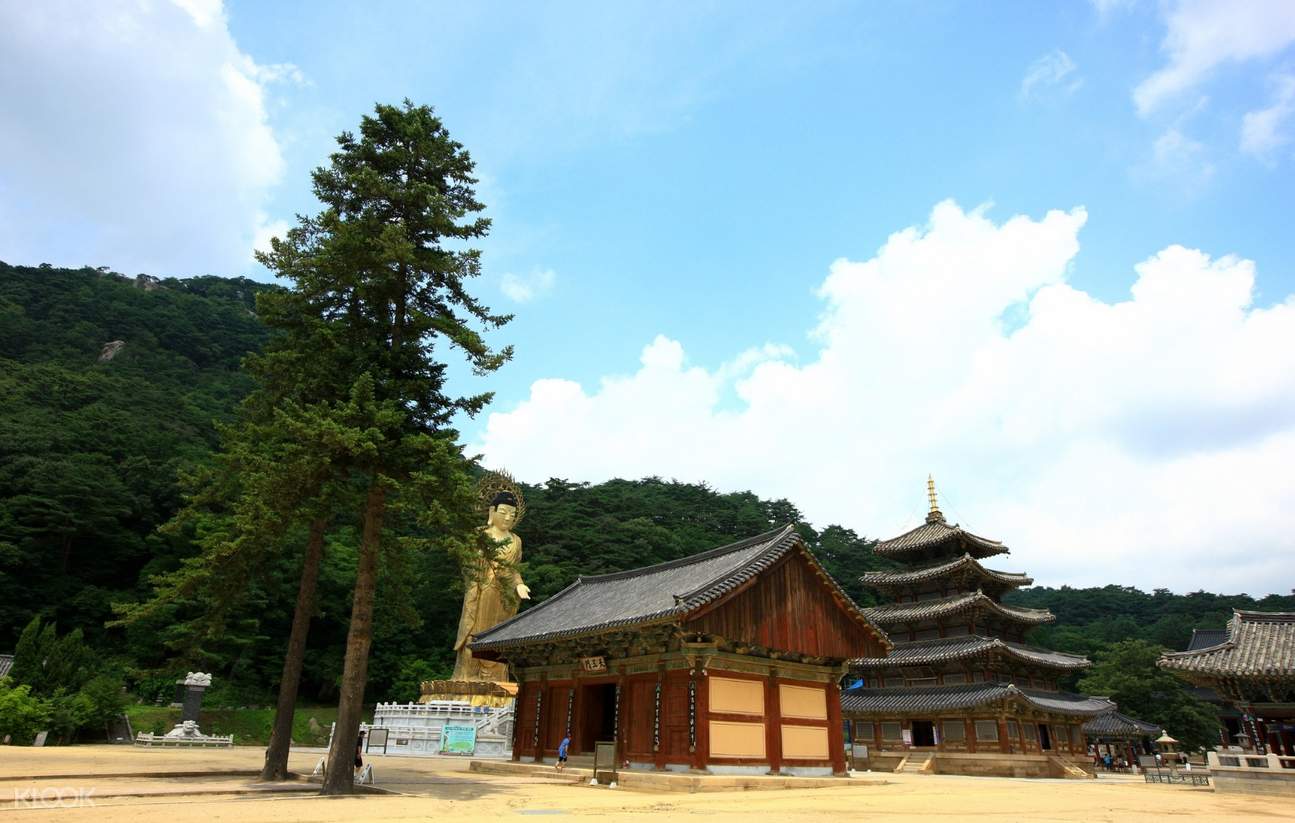 Located in the center of the Sobaek mountain range, Songnisan National Park is perfect for hiking enthusiasts who crave a bigger challenge. The trek up towards the starts out simple but evolves into a challenging battle as the smooth forest trail transforms into high rock stairs.
Around the park and along the trail, restaurants can be found for the hungry traveler. Further along the trail, freshwater streams, watering holes and support centers in case you need to recharge before going on or are in need of assistance.
Experience the full scope of Songnisan with the Spectacular Songnisan National Park Day Tour From Seoul by KTOURSTORY!
Book a Hike Up Songnisan National Park
9. Ansan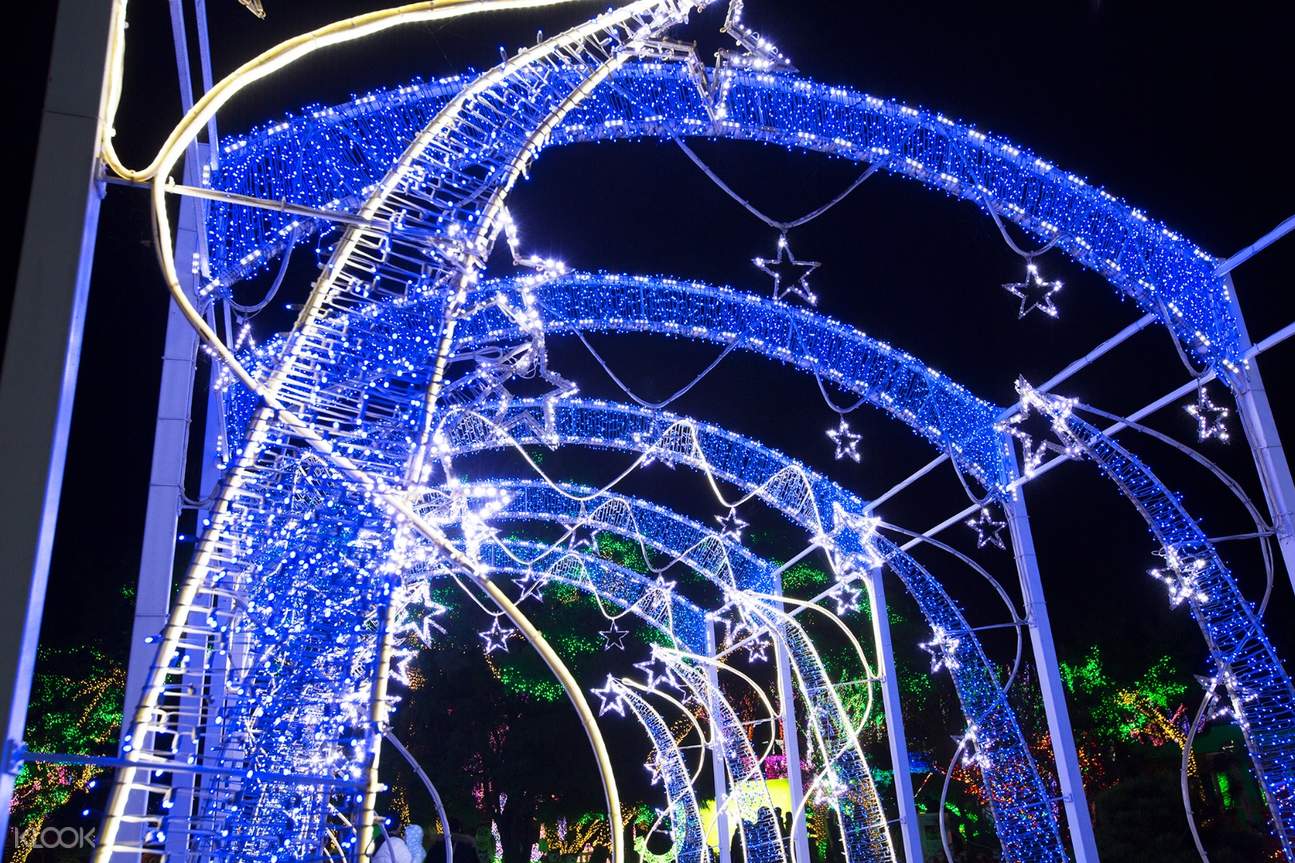 Like Minsok, Ansan is found near Seoul in Gyeonggi-do and houses Farm Land and Starlight Village, two attractions that are perfect for all-around family bonding.
Farm Land, like Alpaca World, is an animal farm that gives its guests the opportunity to interact with a host of critters. Touring the park, petting and feeding sheep, and handling parrots and other animals are all activities that everyone in the family is invited to do at Farm Land, especially the kids.
For Starlight Village, make some memories and slowly start using your electronics again by going through their gorgeous night time light setups. With the numerous amounts of different light displays that brighten up the night, Starlight Village is perfect for the IG-hungry traveler looking for their next post.
Book a trip to both attractions in Ansan as well as exploring Gwangmyeong cave with the Gwangmyeong Cave, Anseong Farm Land, and Ansan Starlight Village Day Tour from Seoul by KTOURSTORY.
See Farm Land and Starlight Village
10. The Korean DMZ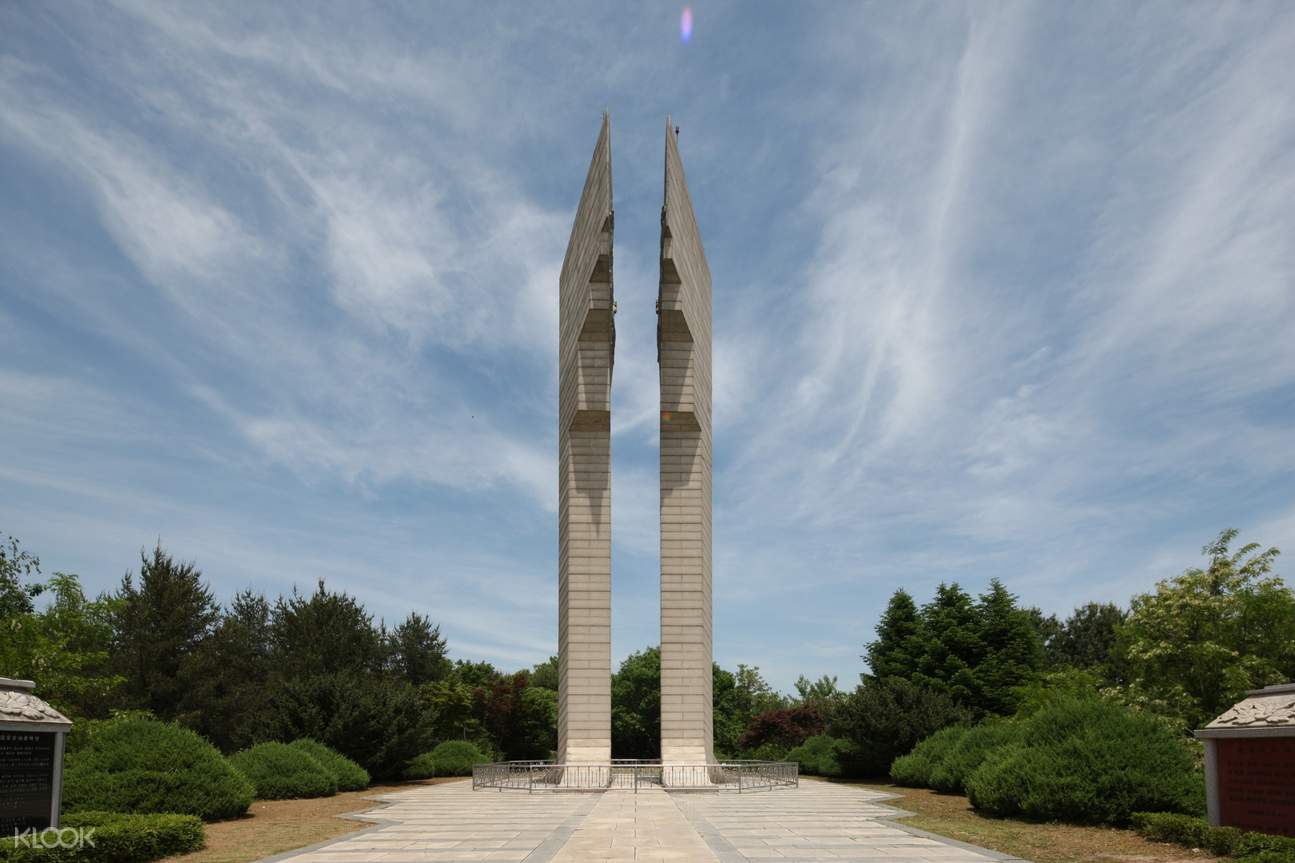 There's a reason why Korea is divided into its North and South territories. After drafting an agreement that ceased the violence of the Korean War, the Korean DMZ (Demilitarized Zone) stands as the border between the territories.
The DMZ has seen several negotiations between the two countries as they attempt to bury the hatchet. Along with the notable meeting houses and the clear dividing line between the countries, a museum is dedicated to the memory and history of the Korean War.
Because North Korea is such a reclusive country with strict entrance requirements, the Korean DMZ may be the best chance for curious travelers who want to study the relationship between the North and the South.
The DMZ remains a highly popular tourist spot in South Korea, so be sure to book the Cheorwon DMZ Day Tour from Seoul with Klook to make the most of the area.
Get ready for out of this world deals at the Klook Travel Fest 2019!
Klook is taking one giant leap for travelers this September as we take you where no traveler has gone before: The Klook Universe. Get ready for a whole lot of travel prizes, travel insights from your favorite influencers, personalized itineraries and out of this world travel deals! Mission: Klook Travel Fest 2019 is set to launch on September 7 to 8, 2019 at Halls A & D, World Trade Center, Metro Manila and it's one experience you wouldn't want to miss!
BOOK YOUR FREE ADMISSION TO THE KLOOK TRAVEL FEST TODAY!