Love is in the air – in Hong Kong!
Your first trip away together can be just as eye-opening as it is exciting. When we picture a romantic getaway for two, we tend to imagine sunset strolls along paradise beaches, indulgent evening meals overlooking the sea and so on. That's all part of it, of course, but when you're spending 24 hours a day with each other for the first time in your relationship, you're also going to experience less kilig moments.
Hong Kong has a bit of a reputation for being a concrete jungle, but there's so much more to see besides the skyline (albeit spectacular!). White sandy beaches and crystal clear waters are just a stone's throw away from the center, as are the beautifully rustic New Territories. There's something to suit every kind of holiday goer – from challenging hiking trails for the outdoors adventurer, to authentic cooking classes for the more creative among us.
The city's diversity and charm makes it the ideal location for a romantic vacation. Here are some itinerary ideas to help you make the most of your quality time together, and a few tips for tackling the common problems that couples might encounter on their first trip away.
Getting To Your Hotel
You've finally made it through immigration and the airline didn't lose your baggage – hoorah! But don't pop the cork just yet, as what lies ahead is probably going to be the biggest challenge of your entire holiday – getting to your accommodation. This is when you'll start to notice how little sleep you got on that however-many-hour-long flight, and how snappy your other half has suddenly become at your every suggestion…
We all like to think that we're pros at navigating our way around new places, but don't be surprised if your partner presumes that their plan of action is far better than your own. Spare yourselves an embarrassing shout out at the airport, and book your transfer tickets ahead of time.
Klook offers a 'couple' of convenient options to choose from: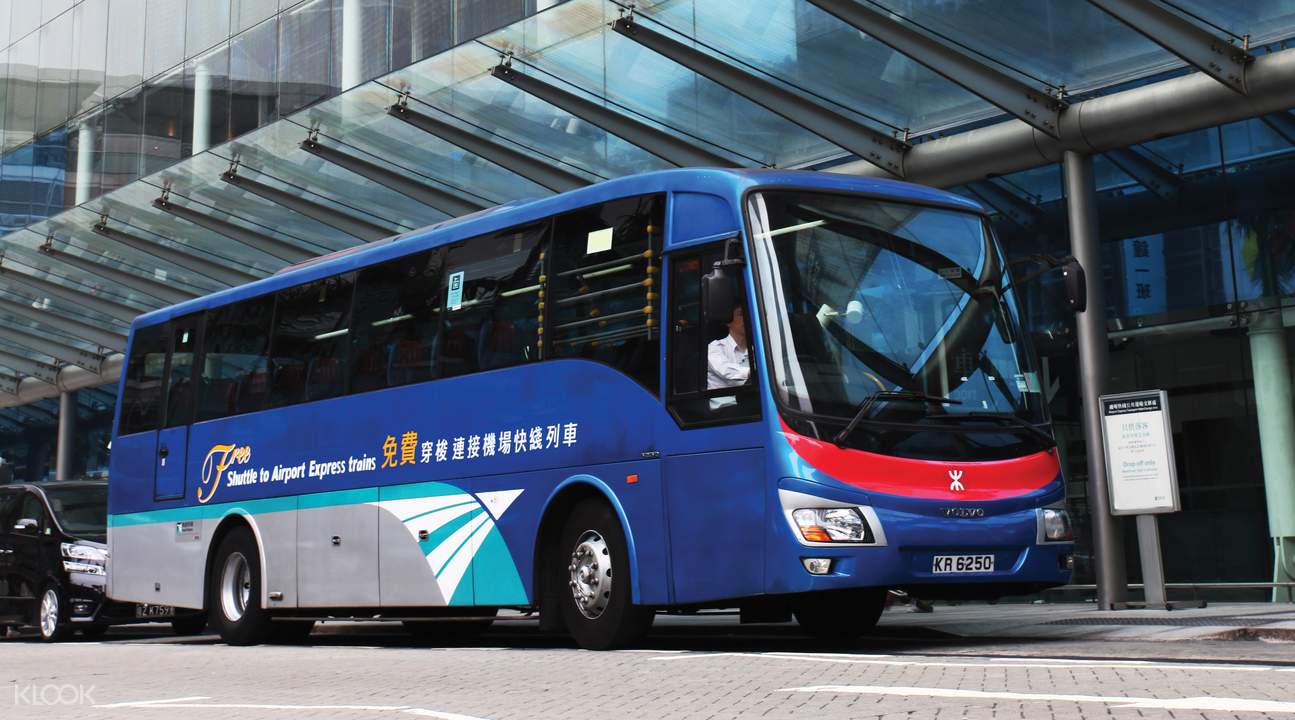 If you're itching to get straight to your hotel room (no one's judging!), then hop on the Airport Express for the quickest and cheapest transfer in town. You'll reach the center in less than 30 minutes, so you can get the holiday started almost as soon as you land!
Price per ticket: from ₱ 259
BOARD THE AIRPORT EXPRESS WITH KLOOK!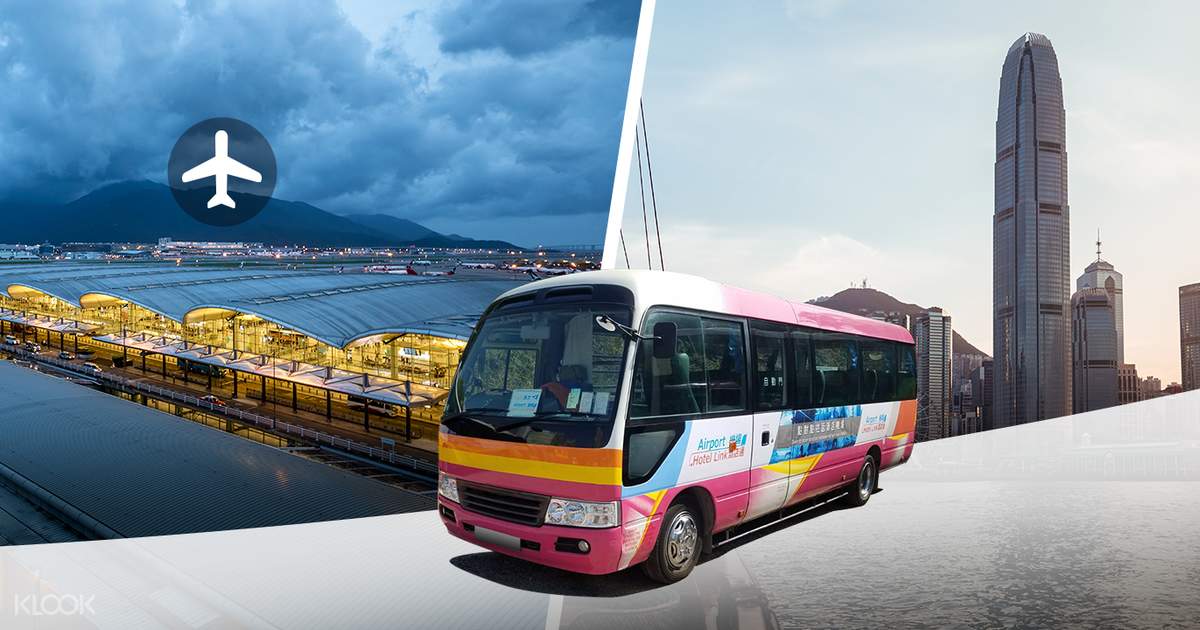 Sometimes though, you just want your first trip away to be a honeymoon experience from start to finish. If that's the case, then why not opt for a more comfortable ride and book a seat on a luxury shuttle bus. Sit back and let the professional team on board pamper you all the way to your hotel.
Price per ticket: ₱ 794
GET TO YOUR HOTEL WITH EASE WITH KLOOK!
Planning and Compromising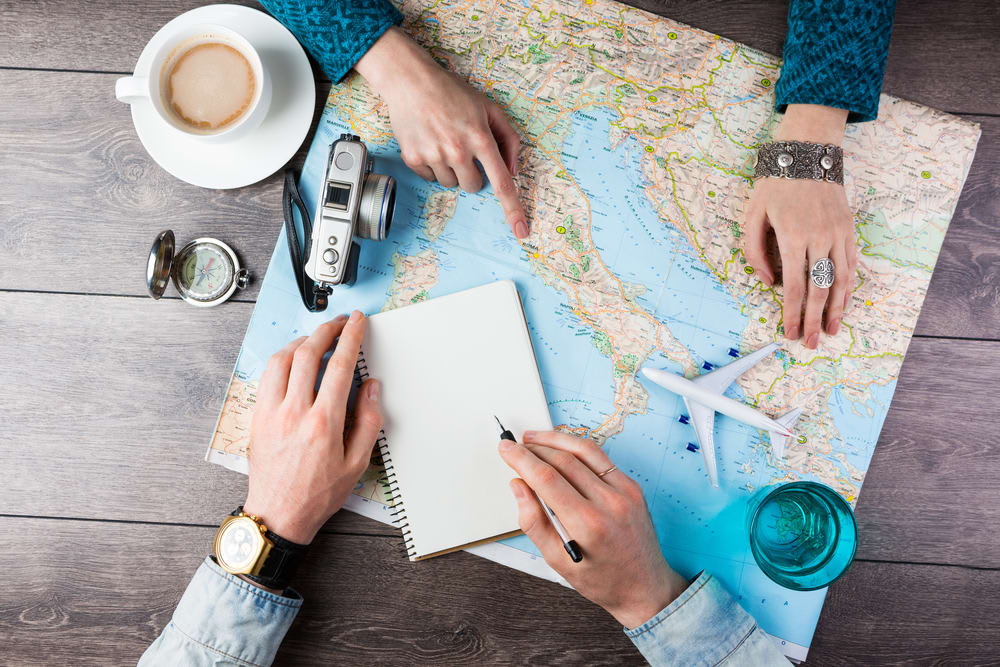 Even if you're the kind of couple that's practically inseparable, you might find yourselves disagreeing on what to do when you're planning a whole week together. Don't worry – this doesn't mean that you're suddenly incompatible. And there's no need to start wishing that you'd just gone away with your girlfriends or the lads instead!
Luckily, Hong Kong has absolutely everything to offer – from beautiful beaches to abseiling adventures – to suit serious sunbathers and adrenaline junkies alike. It's tempting to be selfish when you've spent all of your savings on this break, or fought with your boss for weeks for the time off work. But just make sure that you're planning a range of activities to keep you both happy.
We've tried our best to help you out by categorising activities by interest on our website. Head over to Klook's Hong Kong page to start planning a schedule that suits the two of you.
Escaping the Tourist Crowds
You came away for quality time, and so joining the masses is probably the last thing on your agenda. Hong Kong certainly has its fair share of tourists, but you can easily escape the crowds and enjoy the same experiences more intimately. If you're looking to extend your quality time beyond the city center, take a look at some of these trips for two.
Lovers' Cycling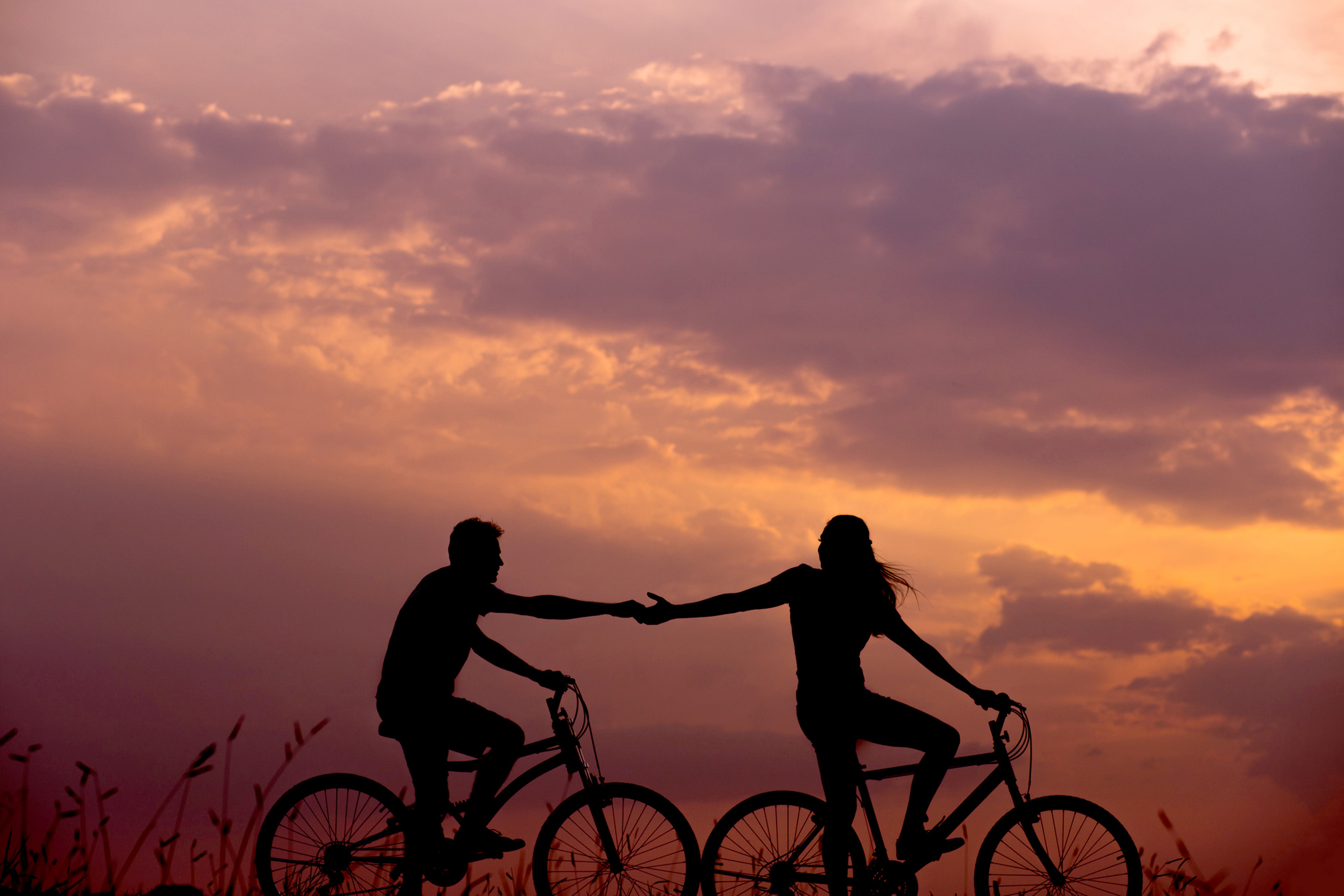 Hong Kong has a reputation for being a bit of a concrete jungle, but you only need to take a short trip to the New Territories to see the wonderful wildlife that lies beyond. Spend a day pedalling in natural paradise, and discover the best place to watch the sunset for your own private viewing. Even if you're not the best biker, you'll only have to embarrass yourself in front of your loved one after all!
Couple's Scenic Views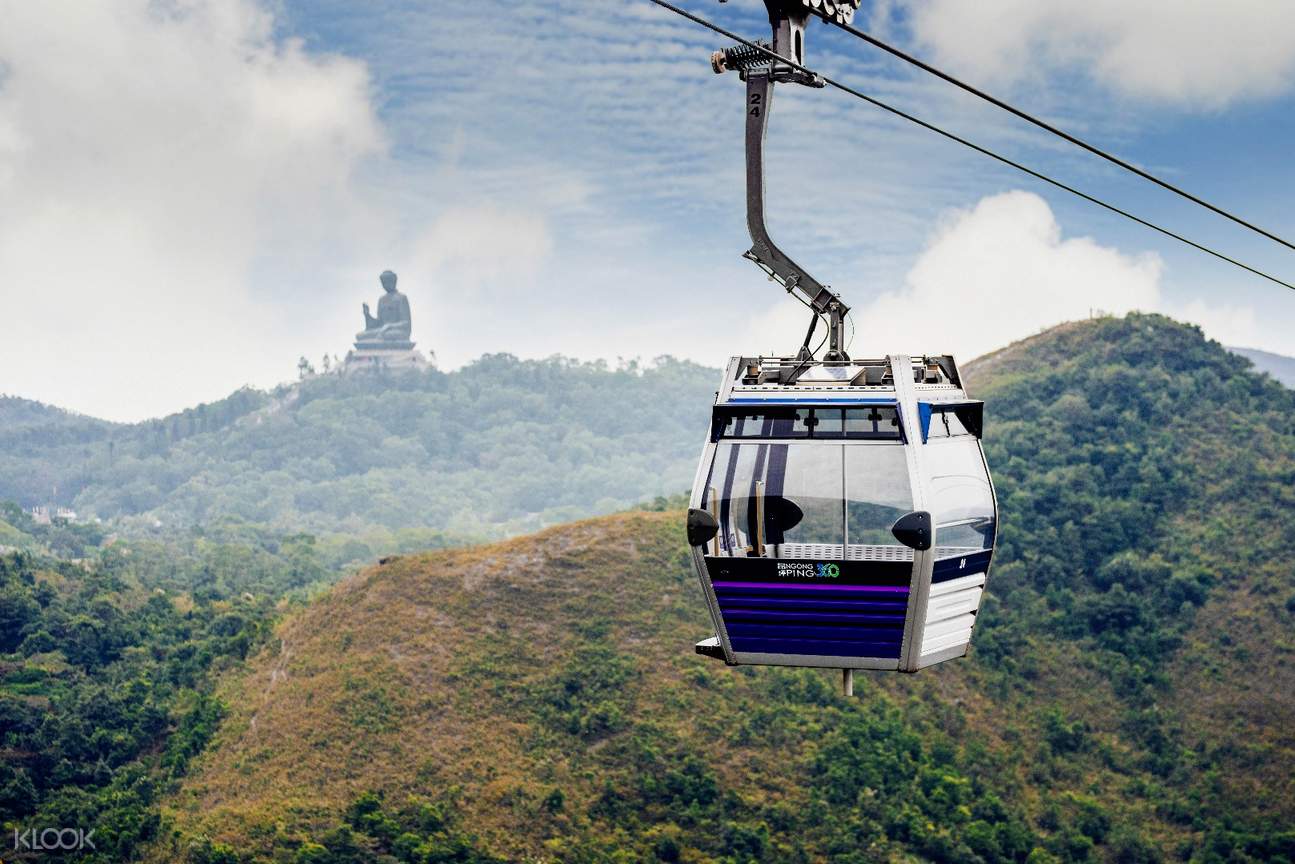 With all the beautiful sights in Hong Kong, it's a definite MUST for you to check it out! What better way to watch the sunset and the city lights with your partner than in a cable car? Ngong Ping 360 offers a 25-minute ride across the views of Lantau Island, the airport, the seascape, and Ngong Ping Village. Once at the top, you can take a romantic journey towards Tian Tan Buddha- the tallest, outdoor statue of a seated Buddha. This whole journey to the top will make you feel how you and your partner eventually surpassed the long adventure towards each other and how much you love each other- no matter what.
Price per ticket: ₱ 868
EXPERIENCE NGONG PING 360 WITH KLOOK!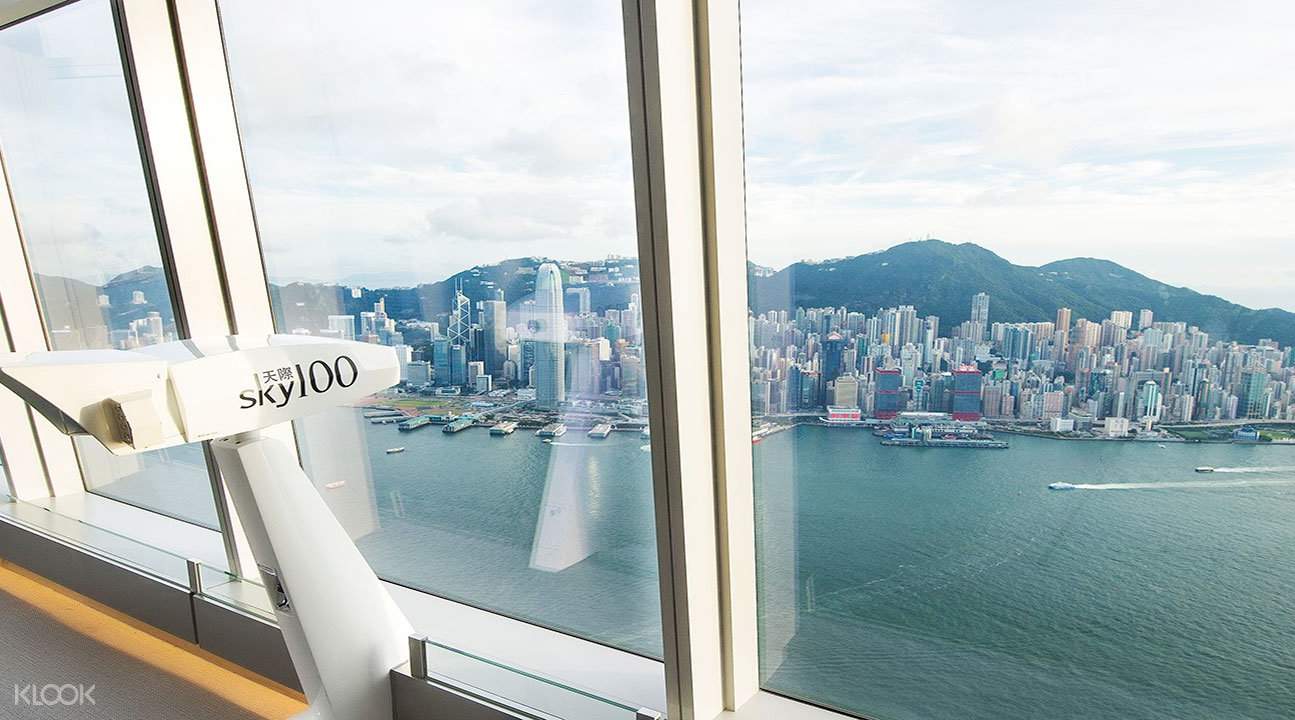 If you're not a big fan of cable car rides, then why not check out Sky100 for fantastic 360 degree views of the Victoria Harbor, Hong Kong Island, Kowloon, and the New Territories! Sky100 features a high-speed elevator that brings you to the observation deck in just 1 minute. Remember to take in the gorgeous views of Hong Kong and appreciate that at this moment, there's still no better view other than your partner's eyes.
Price per ticket: ₱ 648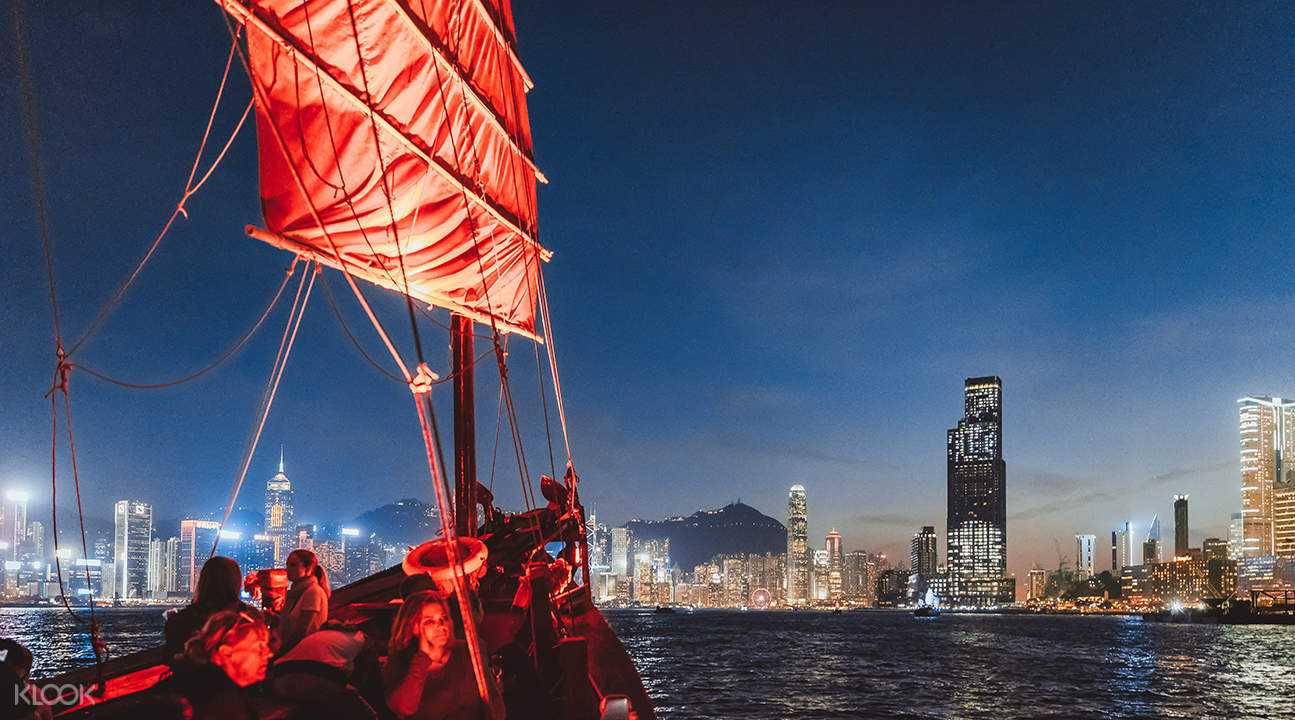 Hong Kong is just as beautiful in the evenings as it in during the day. For a unique experience, take your loved one on a romantic Aqualuna night cruise! Experience a unique dining experience on one of the city's last remaining traditional red-sail ships! Enjoy the company of your loved one as well as fantastic views of Victoria Harbor and the Hong Kong skyline with a complementary cocktail in your hand.
Price per ticket: ₱ 1,235
HAVE A ROMANTIC NIGHT CRUISE WITH KLOOK!
Romantic Eats
Hong Kong isn't just full of wonderful sights and sounds, it's also home to some of the most delicious food! From dumplings to different noodle soups, Hong Kong is sure to make your stay a bit fuller! As a new couple, it's also important to know what kind of food is preferred by your partner. What better way to get to know your partner more than by going on a lovely food trip around Hong Kong!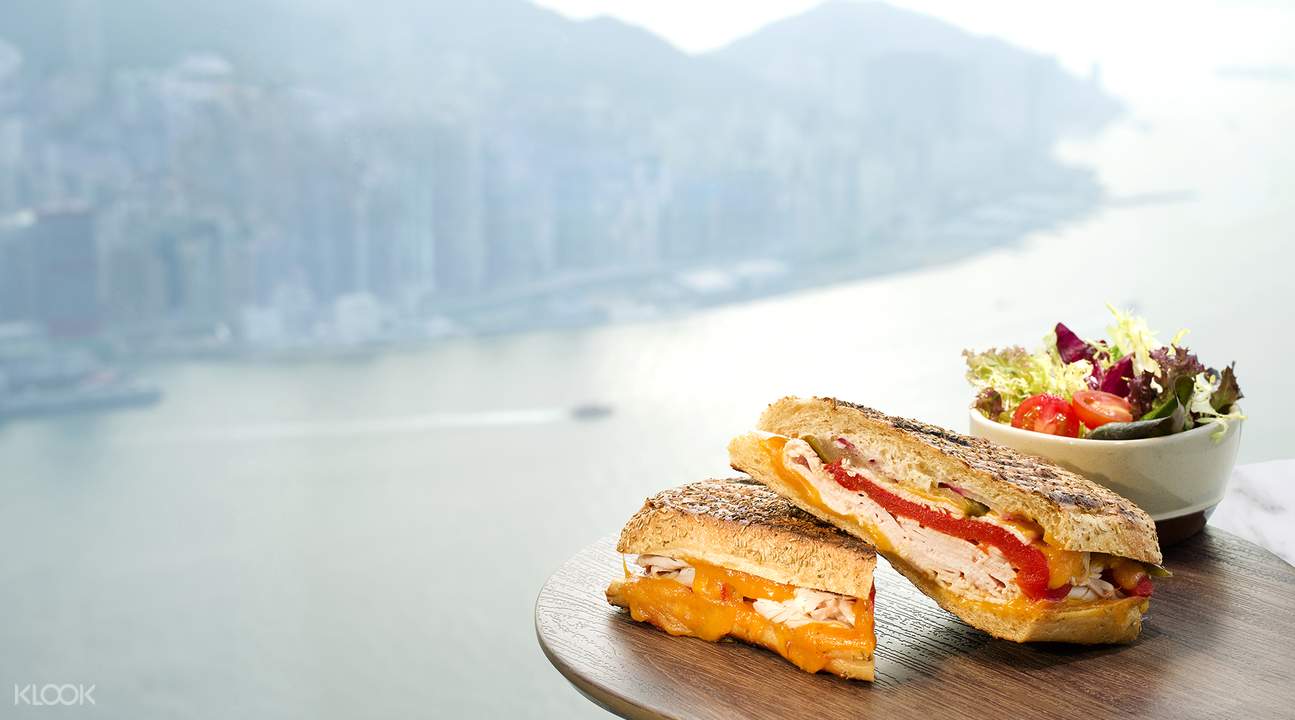 If you want to enjoy the sights of Hong Kong as well as enjoy a unique dining experience, then make sure to reserve a table at Cafe 100 by the Ritz Carlton! From fine a wine collection to different Parisian-inspired pastries, Cafe 100 will definitely make you enjoy the company of your partner more.
Price per ticket: ₱ 1,163
ENJOY A ROMANTIC MEAL WITH KLOOK!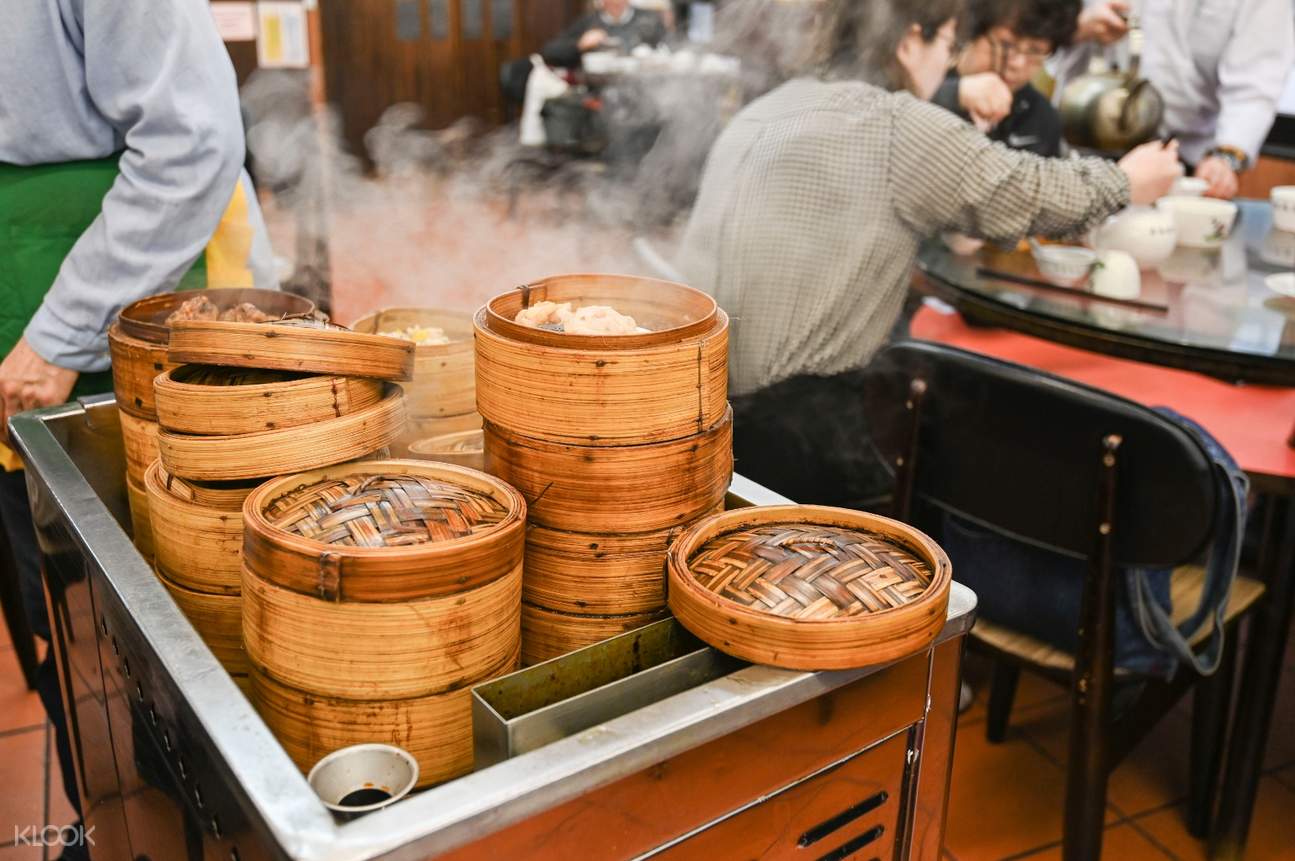 Awarded a Michelin Bib Gourmand for its exceptional delicious food at good prices, Lin Heung Kui in Sheung Wan features iconic traditional dishes using their own century-old recipes! In this classic Hong Kong restaurant, you can find various kinds of dim sum being sold in traditional trolleys and bamboo baskets. Make sure to also try the ultimate dim sum tea house experience! This is a sure fire way to get to know your partner more through the wonders of food.
Price per ticket: ₱ 550
ENJOY TRADITIONAL DIM SUM WITH KLOOK!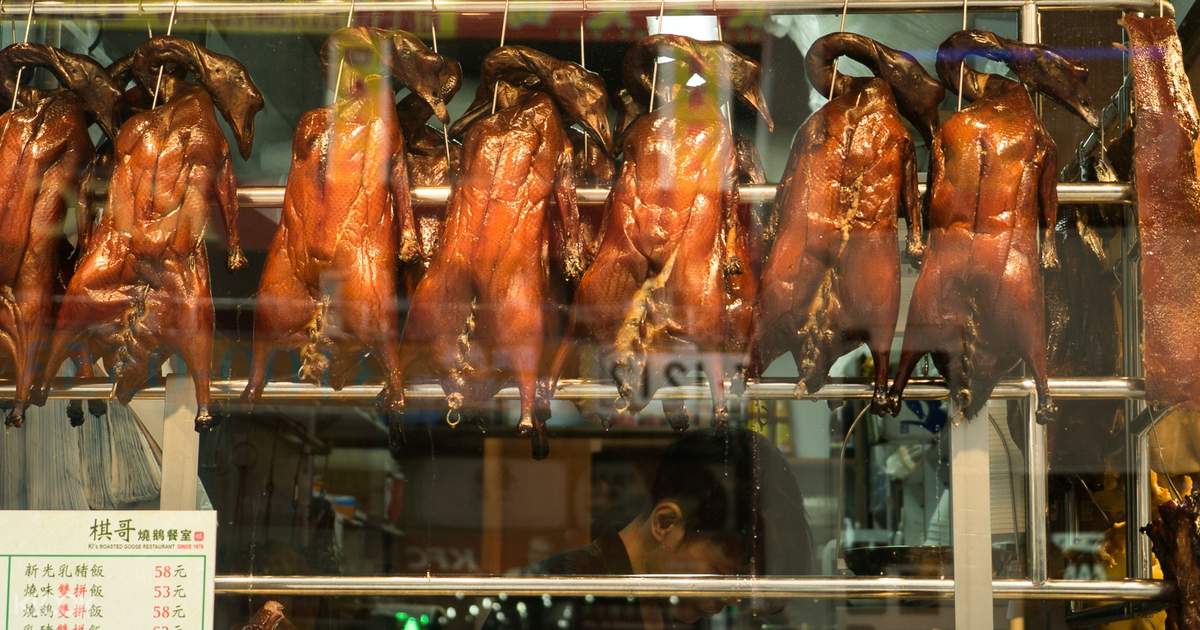 If there's one dish that any foodie must eat in Hong Kong, it has to be roasted goose. Luckily, Ki's Roasted Goose Restaurant features fresh roasted geese everyday for the past 40 years. Try getting one whole roasted geese for you and your partner! This is a fun way to see just how much your partner can eat, as well as how well they can tolerate the agonizing pain of waiting for that delicious food to come out of the kitchen. With dozens of crowds lining up at the store daily, make sure to book your tickets ahead!
Price per ticket: ₱ 371
HAVE A UNIQUE DINING EXPERIENCE WITH KLOOK!
Enjoy your trip to Hong Kong!
Get ready for out of this world deals at the Klook Travel Fest 2019!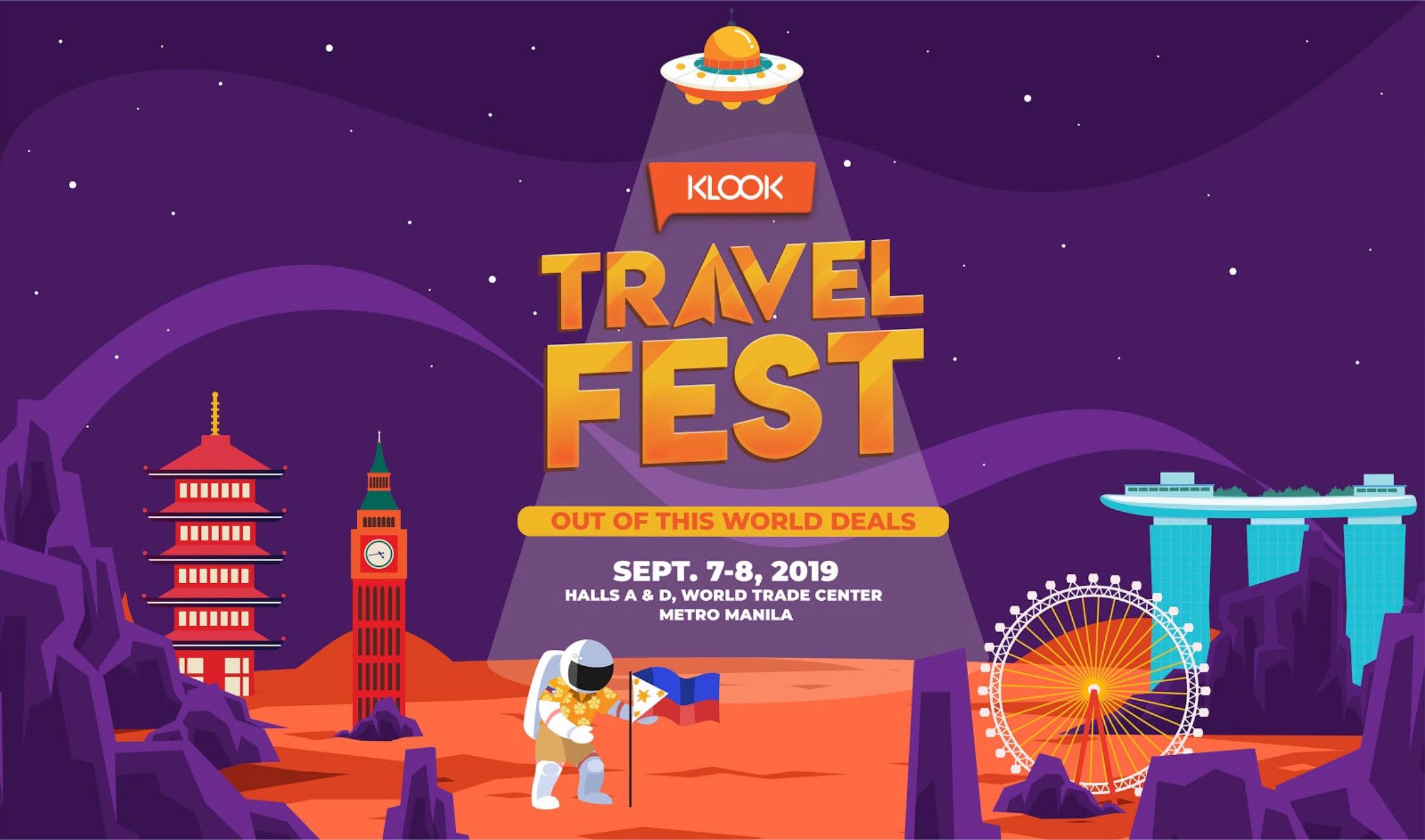 Klook is taking one giant leap for travellers this September as we take you where no traveler has gone before: The Klook Universe. Get ready for a whole lot of travel prizes, travel insights from your favorite influencers, personalized itineraries and out of this world travel deals! Mission: Klook Travel Fest 2019 is set to launch on September 7 to 8, 2019 at Halls A & D, World Trade Center, Metro Manila and it's one experience you wouldn't want to miss!
BOOK YOUR FREE ADMISSION TO THE KLOOK TRAVEL FEST TODAY!