It's the most wonderful time of the year in Singapore!
Singapore is not typically a destination Filipinos visit during the Christmas holidays – but we wonder, why not? Nevermind the tropical climate – this city packs in a whole lot of holiday spirit within its walls. And if we know anything to be true for Filipinos – it's that we love the holiday season, so we can't think of a better bunch to spend Christmas in Singapore!
If you needed a little bit of convincing to even consider this nearby destination – here are a couple of events and activities you're missing out on if you decide to sleep on this fun sized city for the holidays.
1. Christmas on A Great Street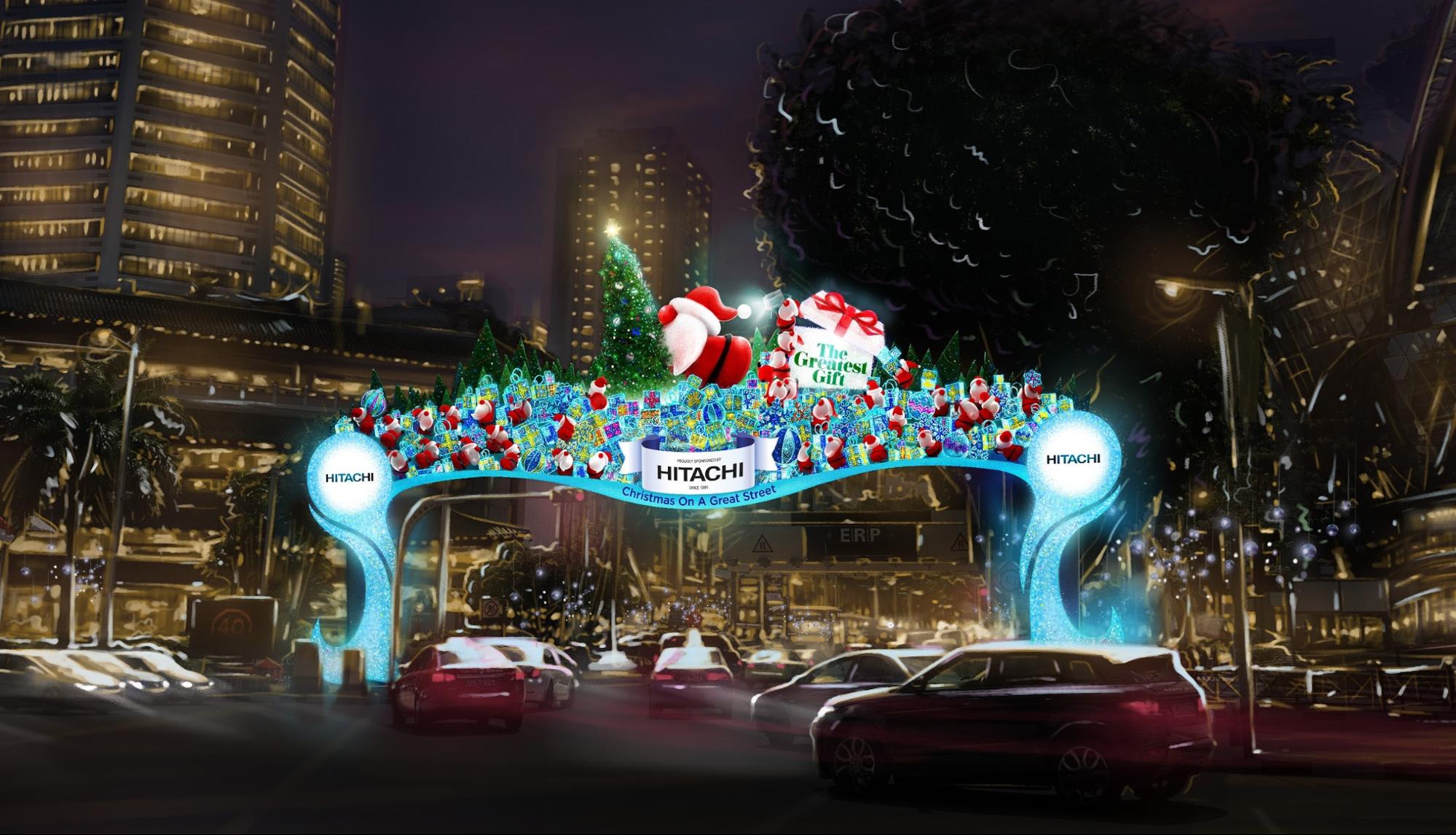 Santa Claus is coming to town – or in this case – to Orchard Road! Lights abound this major shopping district in Singapore as Christmas rounds the corner. Apart from the glorious Christmas sales you can expect in the upcoming weeks, the amount of Christmas lights, sound and decor will surely shake you into the Christmas mood.
This year's, 'The Greatest Gift' theme will stretch over the 6km shopping street, dazzled with spellbinding lights, the popular Great Christmas Village, food trucks, musical performances, plus photo opportunities with none other than Santa and his reindeers!
2. 2019 Christmas Wonderland @ Gardens By The Bay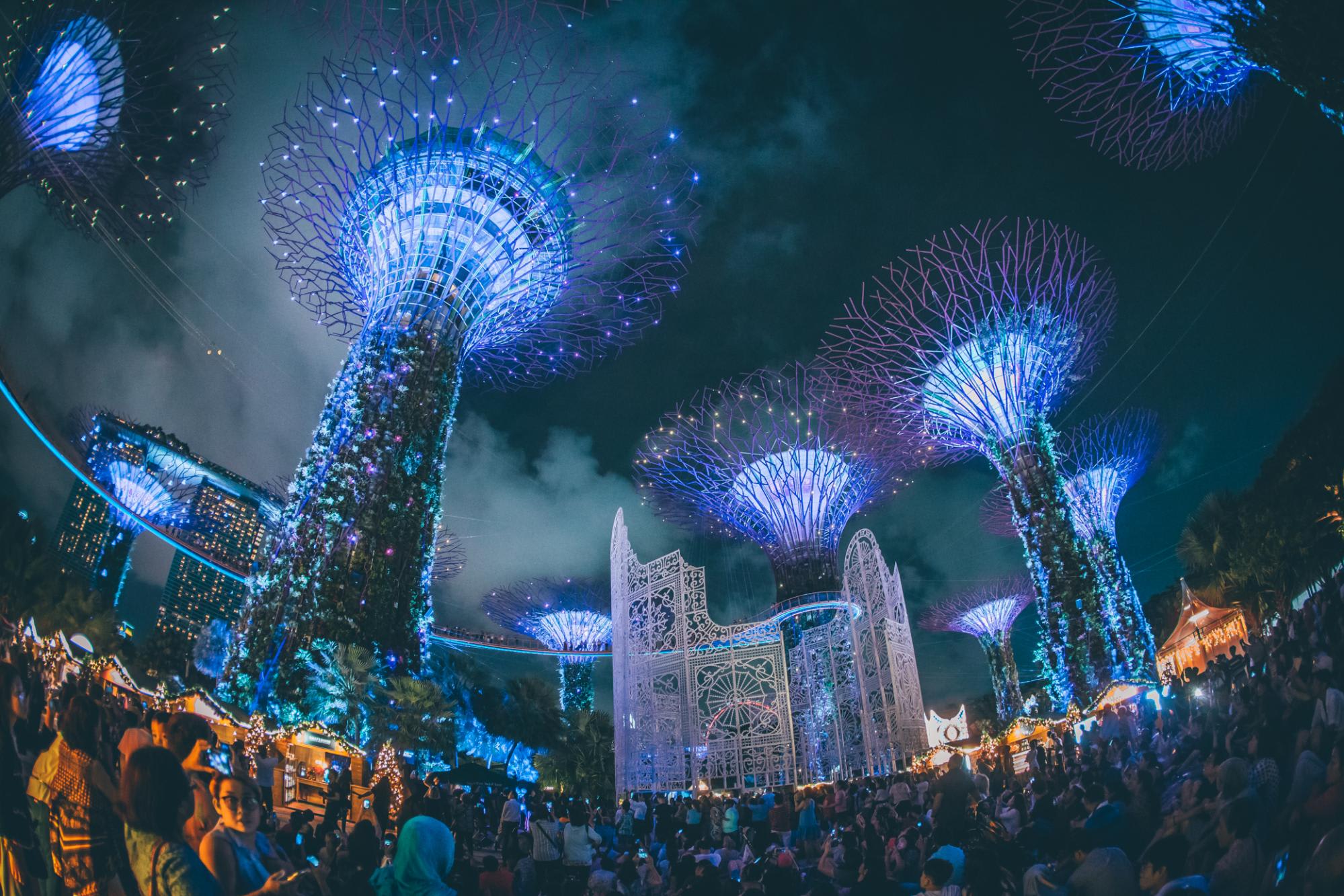 For its 6th run, the Gardens By The Bay Christmas Wonderland is set to showcase a Christmas spectacle like no other! Returning for yet another year is the ever-stunning Italian Luminaire lights that brighten up the entire landscape of the gardens. These are accompanied by a nightly Christmas parade, Santa's Workshop, a Christmas Village and Christmas plays to name a few!
This year, Klook is the official ticketing partner of Gardens By The Bay Christmas Wonderland! You can get discounted tickets if you pre-book your admission tickets on Klook – so what are you waiting for?
Pre-book your Christmas Wonderland at Gardens By The Bay 2019 Tickets!
3. Universal Studios Singapore Christmas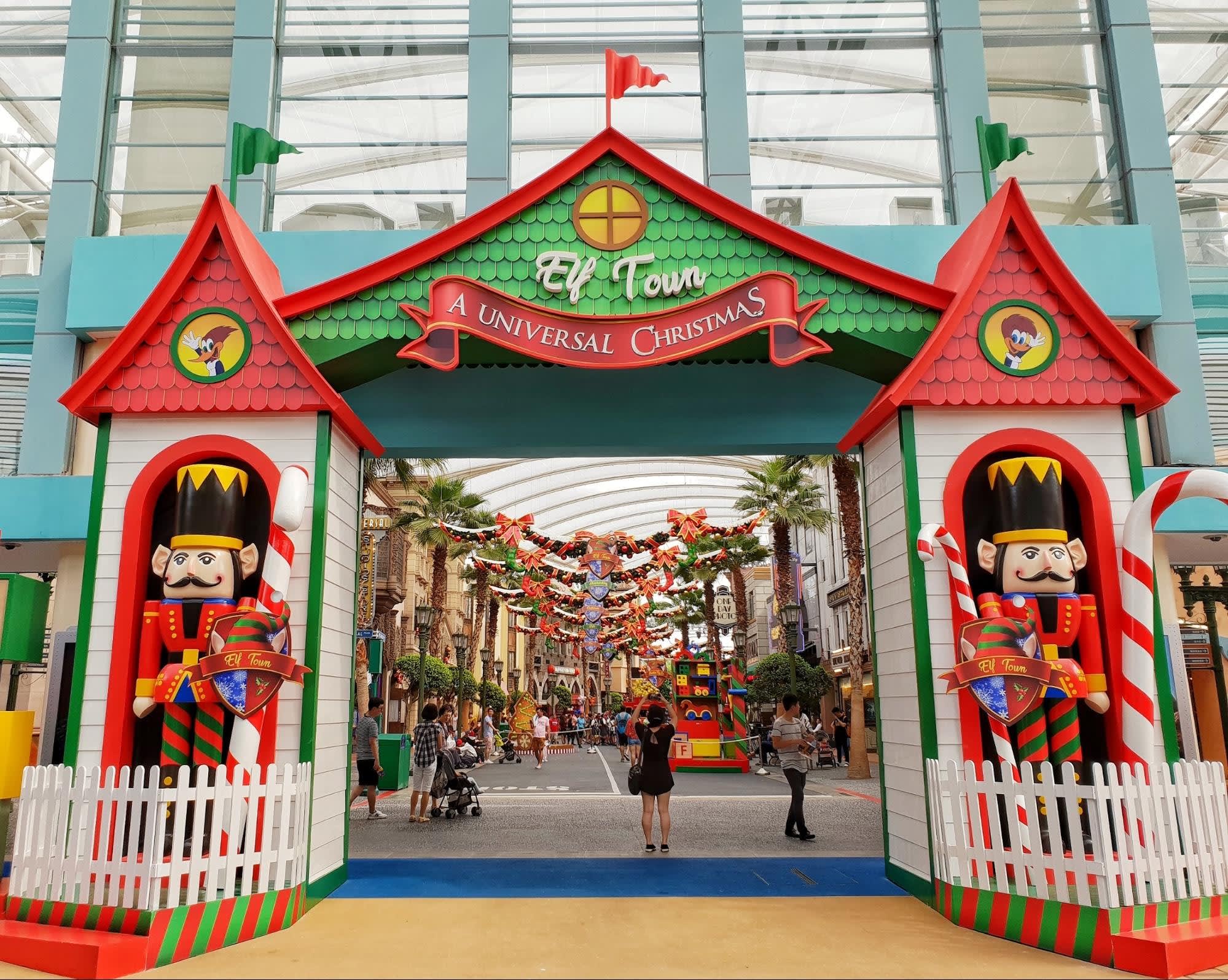 Universal Studios Singapore knows how to do Christmas the right way! In addition to the exciting rides and attractions that you can experience year-round, this fan-favorite attraction decks its halls with Christmas decor as early as 2 Dec 2019 for those who want to kickstart the holiday cheer ASAP.
Additionally, you can meet characters from Despicable Me, ride Santa's sleigh, and experience the theme park's largest snowfall EVER – and what can be better than that?
Pre-book your Universal Studios Singapore Tickets on Klook!
4. Munch on Seasonal Treats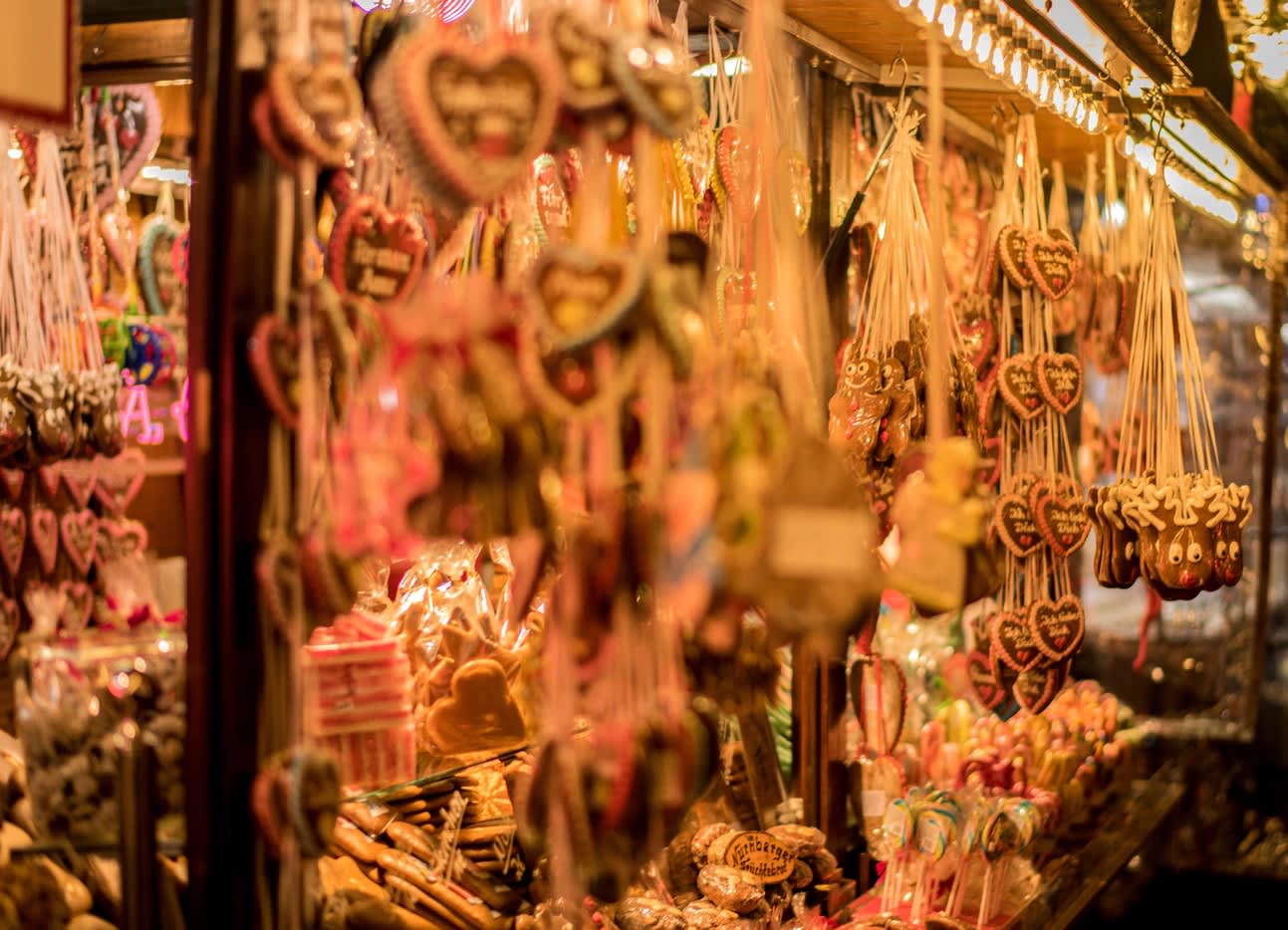 In case you've only ever heard of Singapore's famous attractions and activities, you would be glad to know it's got an amazing selection of culinary experiences for tourists to indulge in as well. That's why this Christmas, you can expect all kinds of seasonal treats to pop up all around the city that's sure to make your mouth water!
5. Snow City Singapore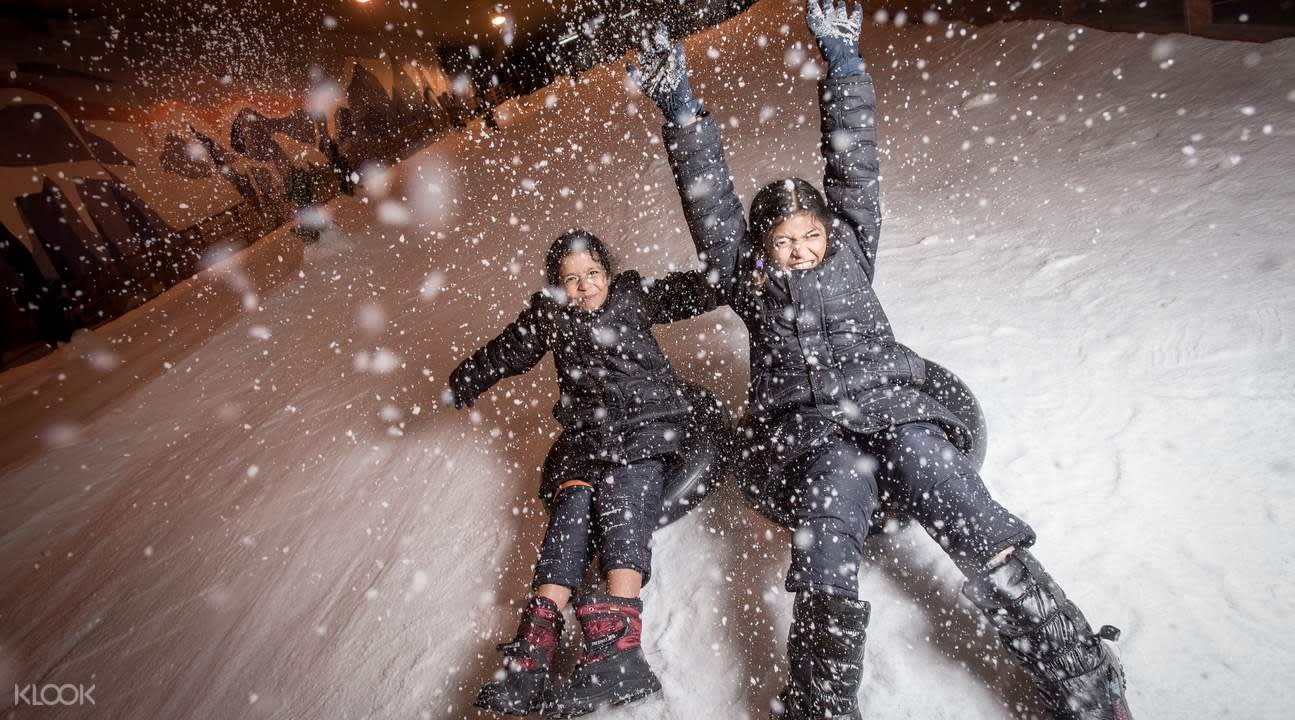 Snow in sunny Singapore? Who would've thought! If you're looking to experience snow this holiday season, you can surprise the family with a winter wonderland escape to Snow City! Here, you can enjoy a multitude of snow activities such as snowball fights, sleigh rides, and even a bumper car adventure on ice!
Pre-book your Snow City Admission Tickets through Klook!
6. Pop-Up Christmas Markets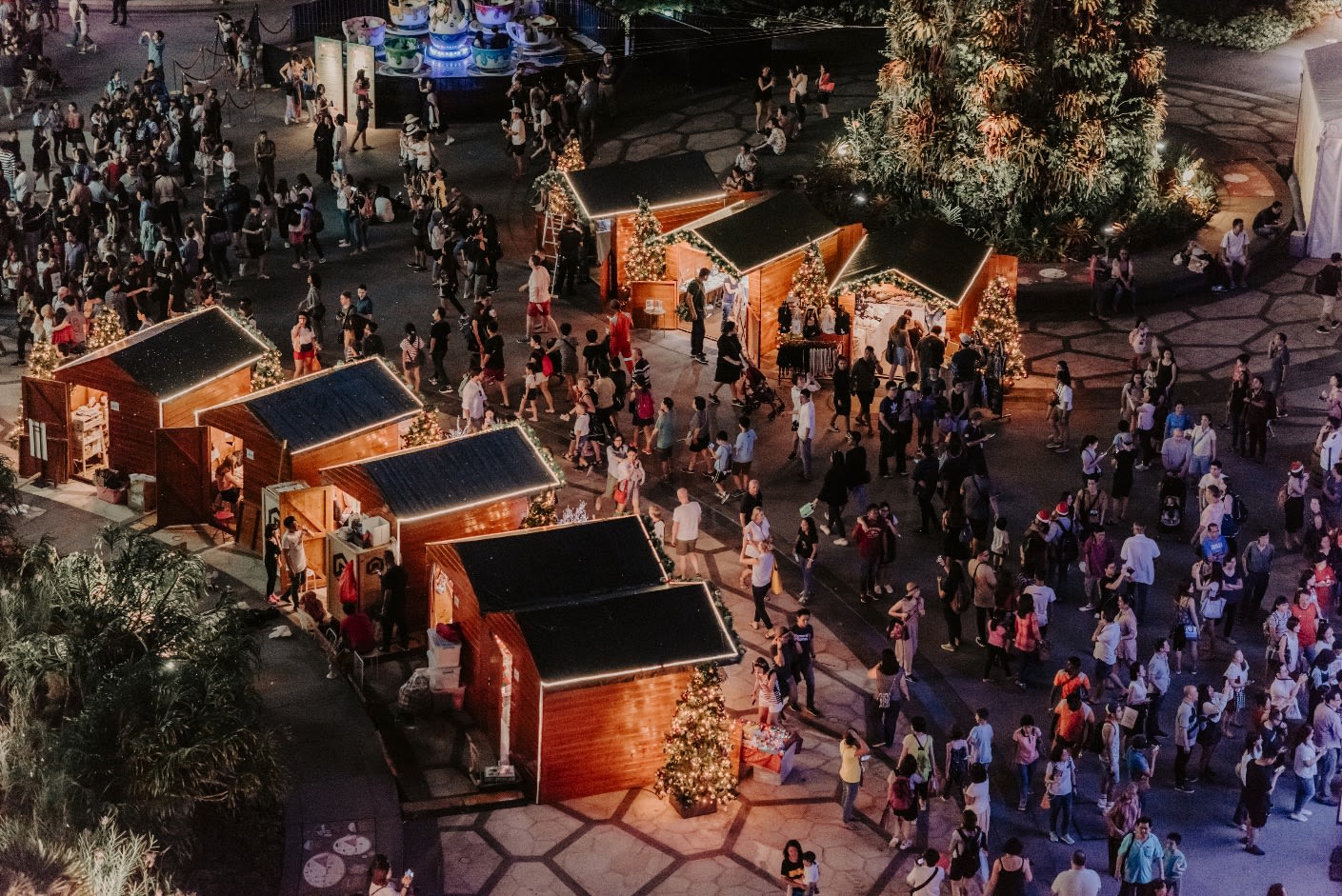 Normally, you would only ever hear of Christmas markets taking place in a number of cities across Europe. But what if we told you that you can actually find a handful in Singapore this Christmas season?
You can visit three Christmas Markets around the city this year – the Great Christmas Village in Ngee Ann City, Christmas in Queenstown located in Dundee Road, and the Festive Market at Gardens By The Bay's Christmas Wonderland! You can expect a ton of food vendors, live music, and artisanal goods perfect for gift-giving in all of these markets and more!
7. New Year's Eve Countdown at Marina Bay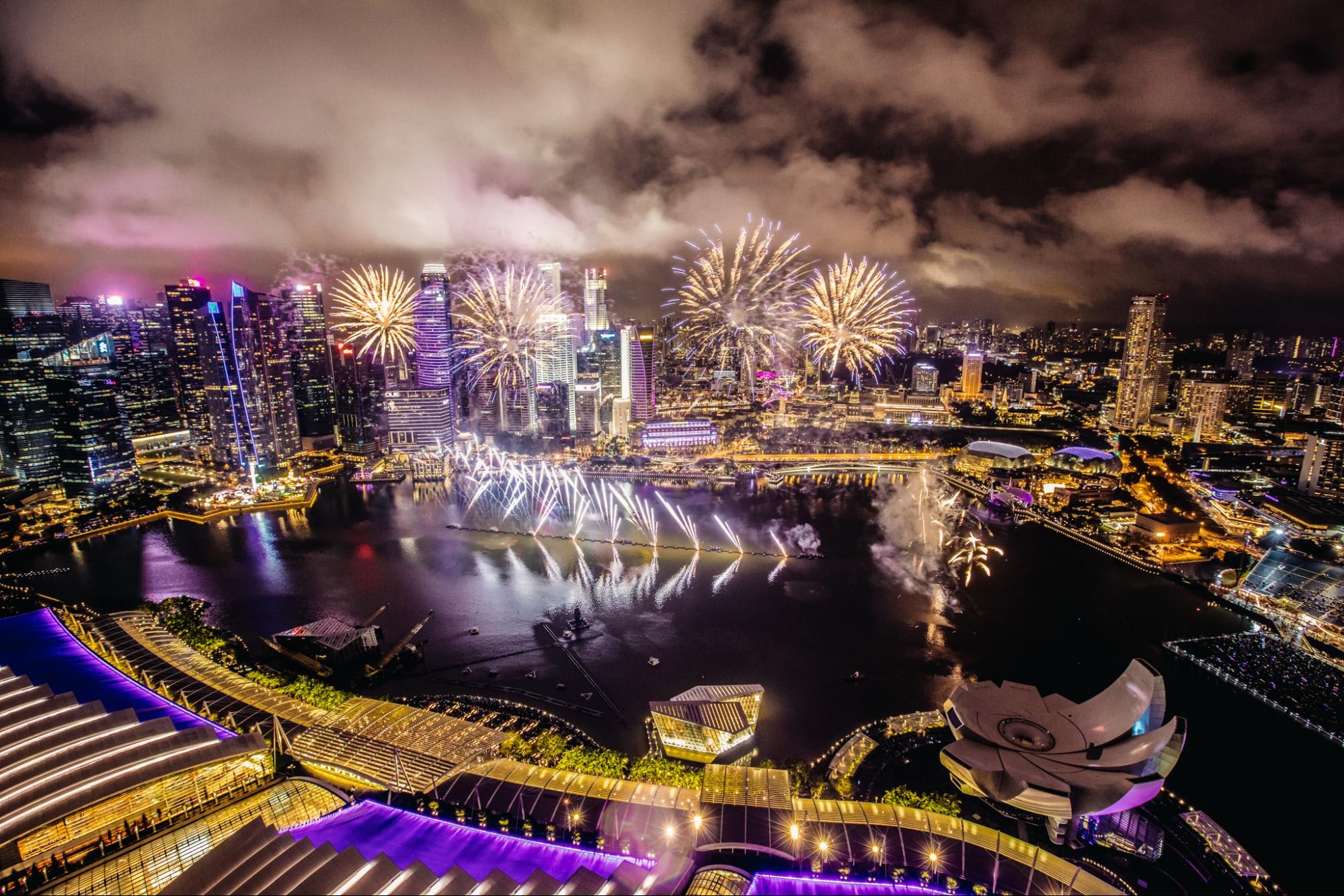 While the other establishments start tearing down their Christmas decor on December 26, fireworks are being set up in Marina Bay for their New Year's Eve countdown – not just to 2020, but to the end of the decade! Apart from the spectacular fireworks, you can expect to feast on delicious food, dance to live music, and join in on some pretty fun activities as well!
You can only imagine how epic this night would be, and you wouldn't want to miss it!
The feeling of Home is a Holiday Away!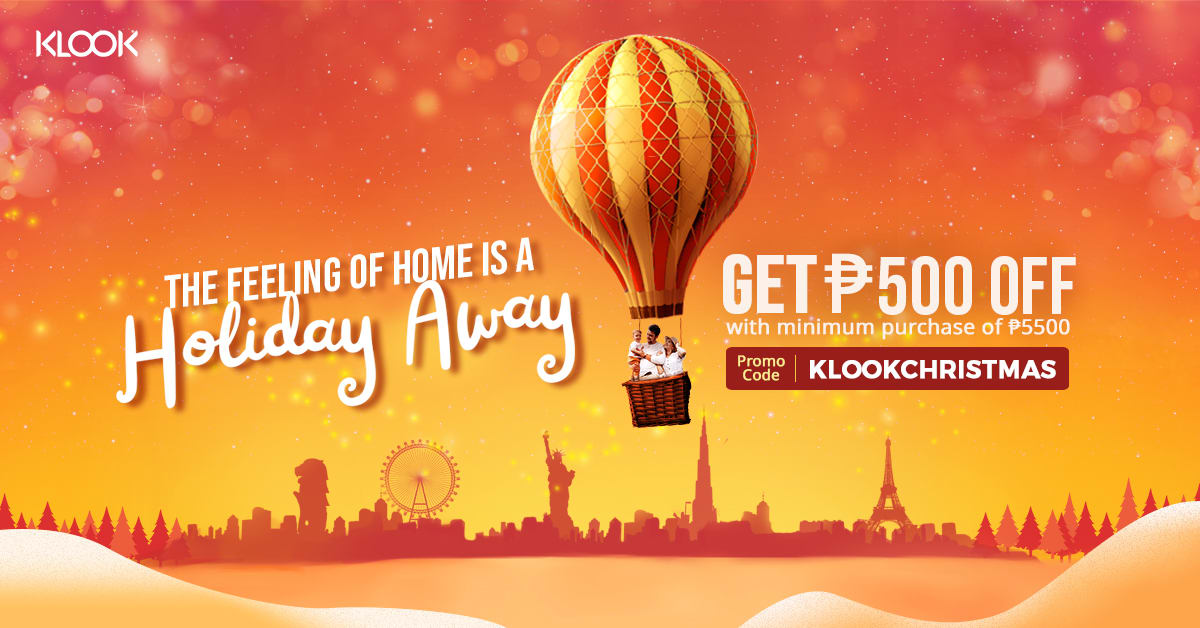 Grab your loved ones and jet off to Singapore this holidays season. There's no better way to spend the holidays than with your family and friends – and with Singapore's round of holiday cheer, it's sure to be a wonderful experience! Be sure to Klook all your Singapore Christmas activities on Klook to get a Php 1,000 cashback for every PHP 5,000 spent on our available Christmas Special activities using the promo code <HOLIDAYAWAY>. Additionally, you can enjoy an extra treat of PHP 500 off with a minimum purchase of PHP 5,500 on ANY Klook product using the promo code <KLOOKCHRISTMAS>!
Redeem your Klook Christmas Promo Codes!