Christmas Markets in Japan, Taiwan and Singapore!
Christmas markets are a popular tradition that pop-up in many European cities during the holiday season. However, did you know you could actually find these charming Christmas markets around Asia, too? If you've once dreamt of visiting an authentic Christmas market in Europe one time or another, you might want to check these nearby destinations first! Keep reading to find out what Christmas markets are popping up in Asia this holiday season 2019!
READ: Christmas Markets in Europe To Visit Once In Your Life
JAPAN
Roppongi Hills Christmas Market, Tokyo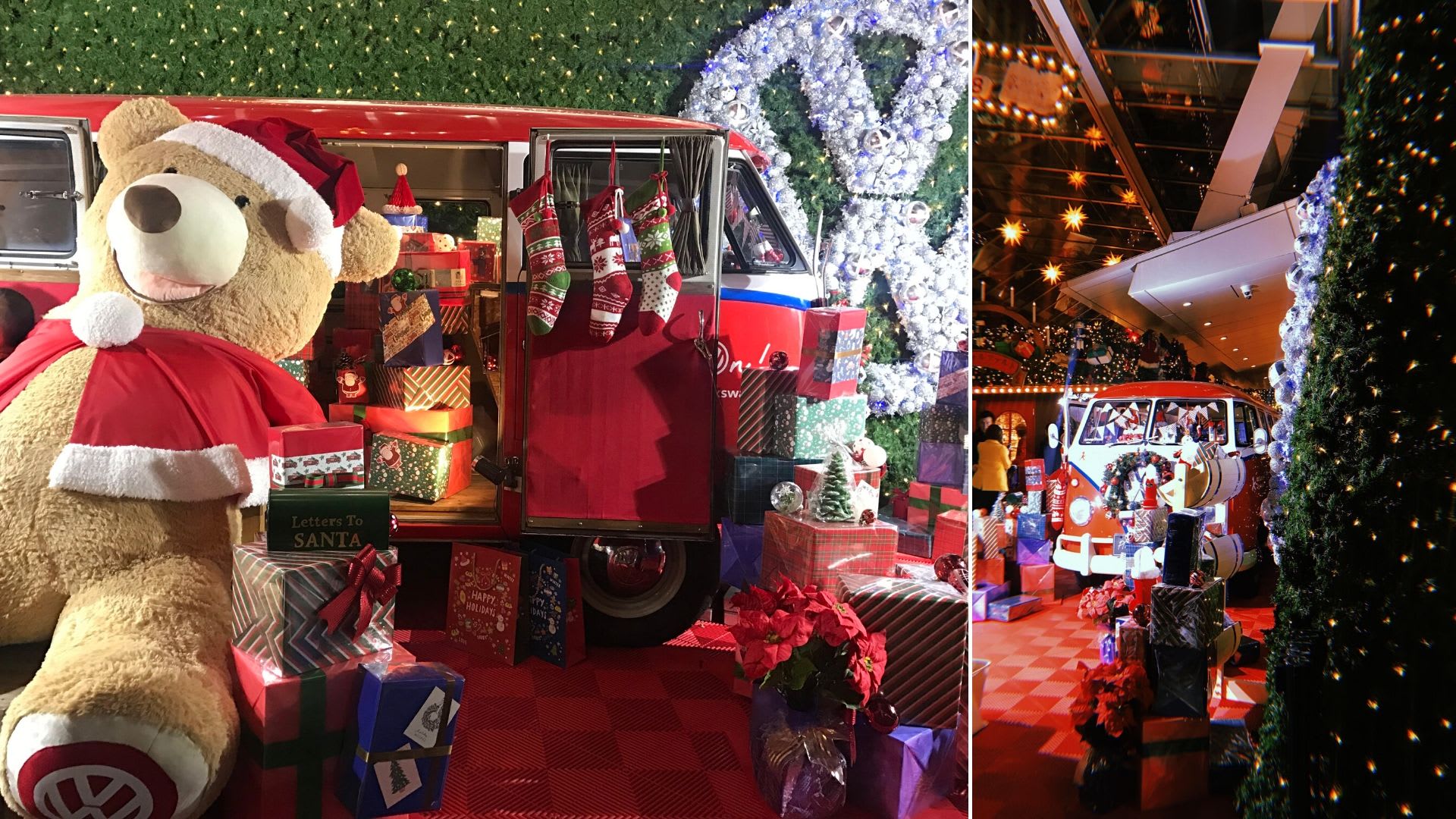 If you're looking forward to Christmas photo-ops, hot chocolate, warm pretzels, and beer – Roppongi Hills Christmas Market has got it all and more! Located at the nightlife district of Tokyo, this particular Christmas market is a great place to bring your friends together for a quick meal and a very European Christmas market experience! It's also located by the Oyane Plaza, so you can definitely pick up a couple presents along the way.
Address: Oyane Plaza, Roppongi Hills
Duration: November 30 to 25 December, 2019
Operating Hours: 11:00 to 21:00, daily
Tokyo Christmas Market 2019, Tokyo
The popular Tokyo Christmas Market has been held in Hibiya Park, Tokyo since it first started in 2015. However, this year, the biggest Christmas market in Tokyo is moving to Shiba Park possibly to make way for more vendors.
In this new location, you're sure to find everything you could possibly want for Christmas! From local and traditional Christmas food to decorative ornaments, the Tokyo Christmas Market will surely have something in store for you. Be sure to snap a photo by the 14-meter Christmas Pyramid while you're there!
Address: Shiba Park (near Tokyo Tower)
Duration: December 6 to 25, 2019
Operating Hours: 11:00 to 22:00, daily
German Christmas Market, Sapporo
Taking notes from the pioneers of Christmas markets, Sapporo celebrates Christmas annually with their German Christmas Market since 2002. If you're visiting Sapporo during the winter season this 2019, you absolutely cannot miss this iconic Christmas market. It's got Christmas goodies, German and Japanese nibblers, Christmas ornaments, mulled wine, and so much more! Guests can also enjoy workshops and concerts throughout 22 November to 25 December to add to the Christmas cheer!
Be sure to keep an eye out for our favorite red-suited fella, and you might just get a present from Santa!
Address: Odori Park (by Sapporo Television Tower)
Duration: 22 November to 25 December, 2019
Operating Hours: 11:00 to 21:00, daily
German Christmas Market, Osaka
The German Christmas Market is also making a pop-up in Osaka, by the Umeda Sky Building. The iconic Shin Umeda City Christmas Tree marks the centre of the market, which is made up of decorated huts selling local pastries, souvenirs, ornaments, and more! Kids can also board the Christmas carousel they've situated in the square for more family fun!
Address: Shin Umeda City Wonders Square (Umeda Sky Building 1st Floor Square)
Duration: November 15 to December 25, 2019
Operating Hours: 12:00 to 21:00 (Mon-Thurs); 12:00 to 22:00 (Fri); 11:00 to 22:00 (Sat, Sun, Holidays)
SINGAPORE
Christmas Wonderland at Gardens by the Bay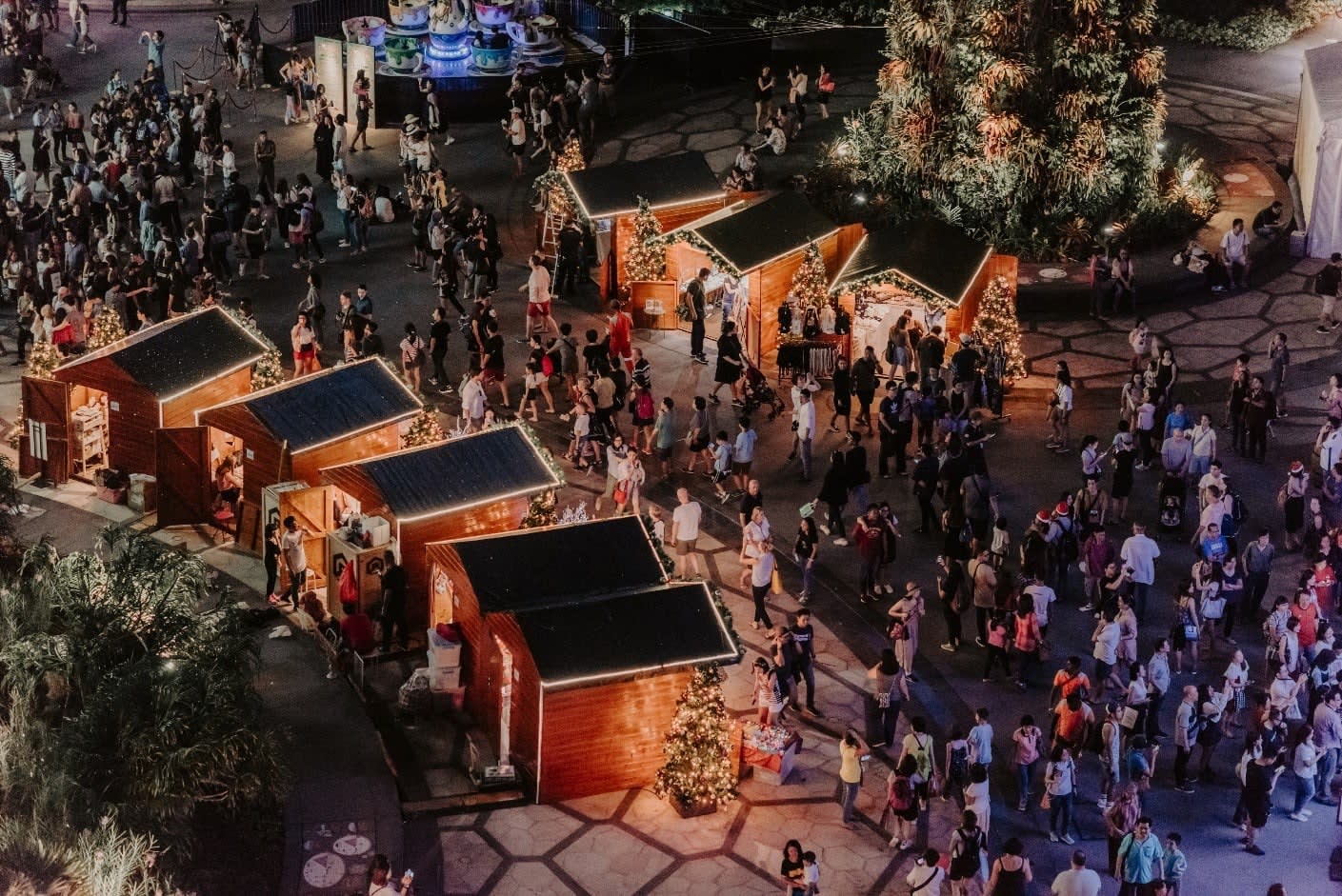 Gardens by the Bay gets a Christmas makeover this November to December! Every Christmas, the popular tourist attraction brings in a little Christmas cheer to lure in guests and locals alike – and who wouldn't make a visit? Especially with its unbeatable decor and round of holiday events?
One of Christmas Wonderland's highlights this year is their Christmas market. Situated at the Supertree Grove, you'll find a couple vendors selling various artisanal goods and holiday treats under the Christmas-lights trimmed stalls. If you aren't sold on their markets – check out what else you can do at Christmas Wonderland 2019!
Save PHP 150 when you pre-book your Christmas Wonderland tickets!
Address: Gardens by the Bay
Duration: 29 November to 26 December, 2019
Operating Hours: Monday-Thursday: 5:00pm-11:00pm | Friday-Sunday: 4:00pm-11:00pm | Christmas Eve, 24 December 2019: 4:00pm-12:30am| Christmas Day, 25 December 2019: 4:00pm-11:00pm| Boxing Day, 26 December 2019: 4:00pm-11:00pm
TAIWAN
Christmasland, New Taipei City
During the Christmas season, tourists and locals flock to the Xinban Special District for a special holiday event known as Christmasland. This elaborate spectacle brings together the entire neighborhood with illuminating installations, events, activities, shopping, concerts and wonderful dining options that's sure to give even the worst Christmas scrooge a holiday delight! Complete with the country's tallest Christmas tree, this event is a hard one to miss – and a regretful one if you do!
Address: No. 161, Sec 1, Zhongshan Rd., Banqiao District, New Taipei City
Duration: November 15 to December 15, 2019
Operating Hours: 17:30 to 24:00, daily
The feeling of Home is a Holiday Away!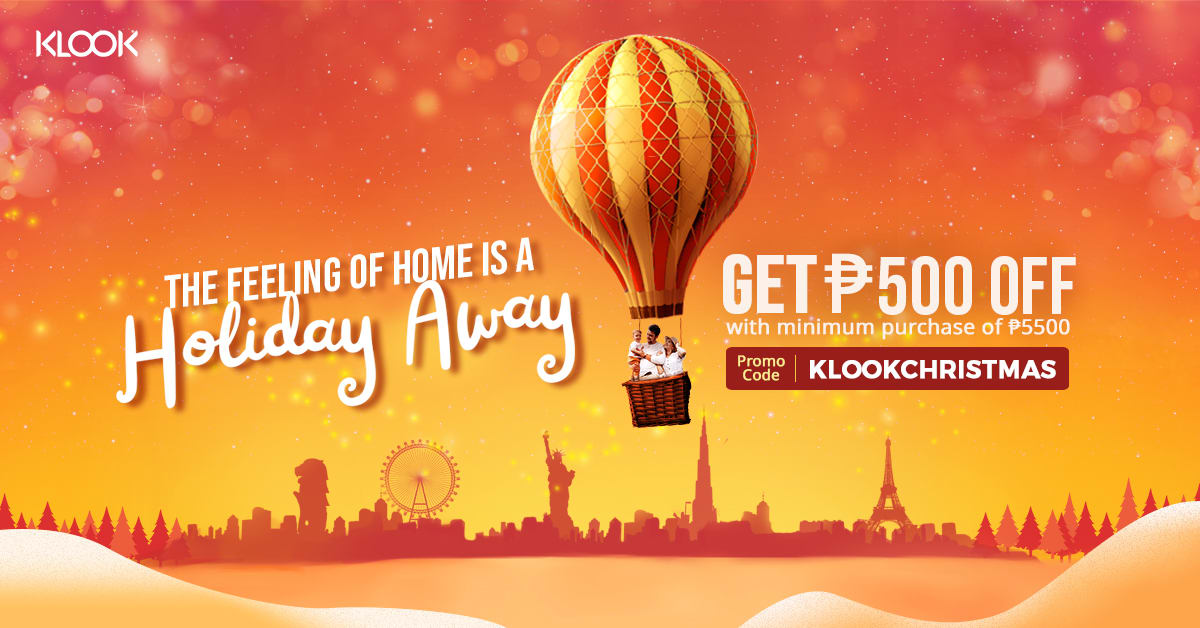 With Klook's Christmas Promo, there's no better time to Klook away all those exciting travel adventures. Be sure to Klook all your Christmas activities on Klook to get a Php 1,000 cashback for every PHP 5,000 spent on our available Christmas Special activities using the promo code <HOLIDAYAWAY>. Additionally, you can enjoy an extra treat of PHP 500 off with a minimum purchase of PHP 5,500 on ANY Klook product using the promo code <KLOOKCHRISTMAS>!
Redeem your Klook Christmas Promo Codes!