Best Christmas Markets in Europe
We all know that Europe is home to some of the most majestic architecture, landscapes, attractions, and food. But did you know that it's also home to the most charming Christmas markets, too? If you thought us Filipinos had an over-the-top way of celebrating the holidays, you're going to watch to check the best Christmas markets in all of Europe. From the endless rows of Christmas stalls in Germany to Brussels' giant ferris wheel – here are ten of Europe's Christmas Markets worth visiting at least once in your life.
1. Tallinn Christmas Market – Tallinn, Estonia
As snow blankets the town square and christmas lights illuminate the streets, the Tallinn Christmas Market in Estonia embodies the magic of the holiday itself. The main attraction in this Christmas market is the dazzling Christmas tree in the middle of the town square. It is believed to be the first Christmas tree to be put up in Europe, and every Christmas, it is the crowning jewel of one the country's best holiday markets.
2. Basel Christmas Market, Switzerland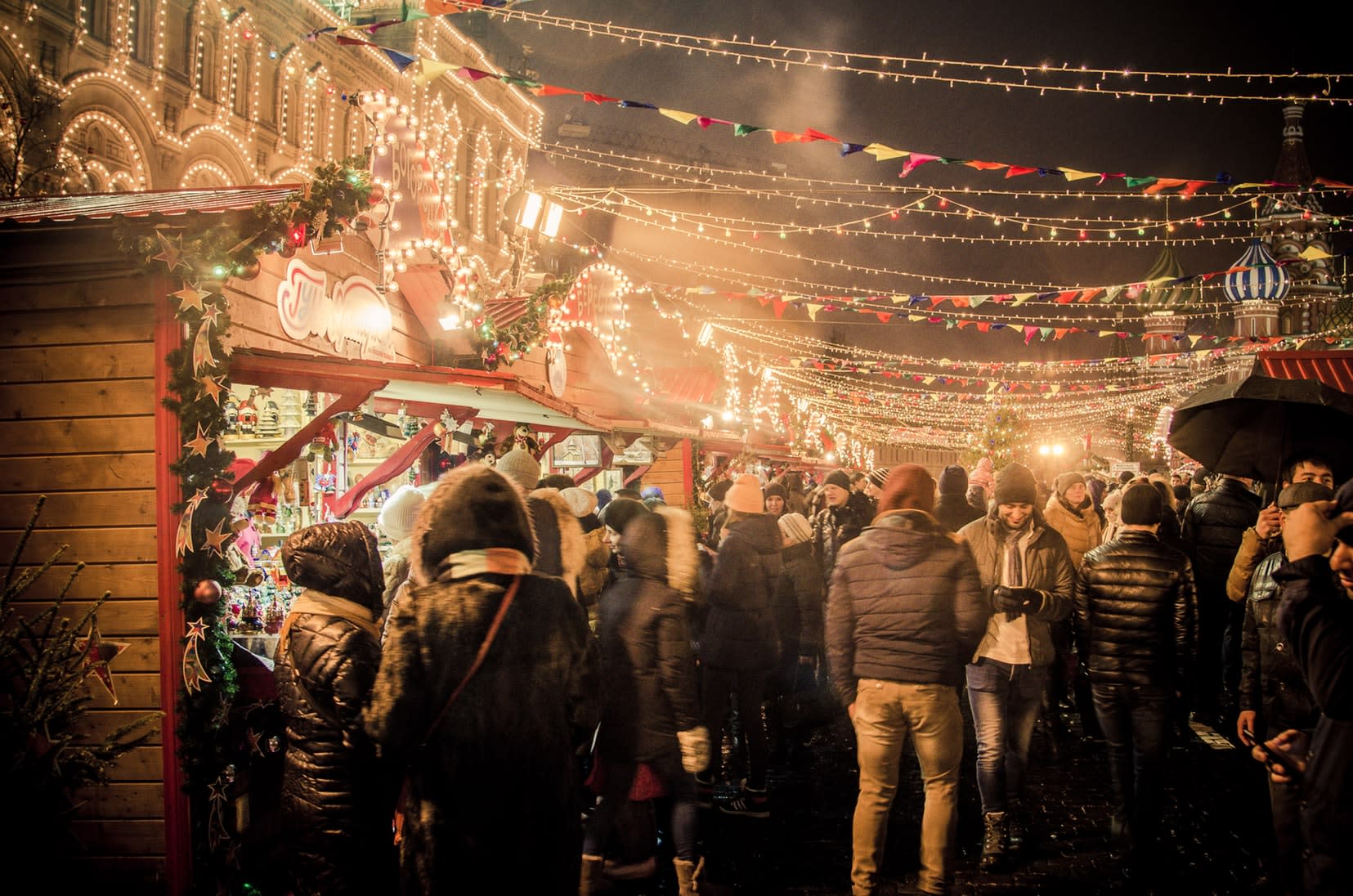 Going on its 42nd run this year, the Basel Christmas Market remains one of the most popular – and most celebrated – Christmas market in all of Europe. Both tourists and locals find themselves looking forward to this exciting affair, which runs from the 28th November all the way to the 23rd of December. Visitors can expect to see close to 200 rustic wooden stalls offering various holiday goods – such as Swiss raclettes, holiday ornaments, and the traditional grilled sausages.
Explore Switzerland with Klook!
3. Zagreb Advent – Zagreb, Croatia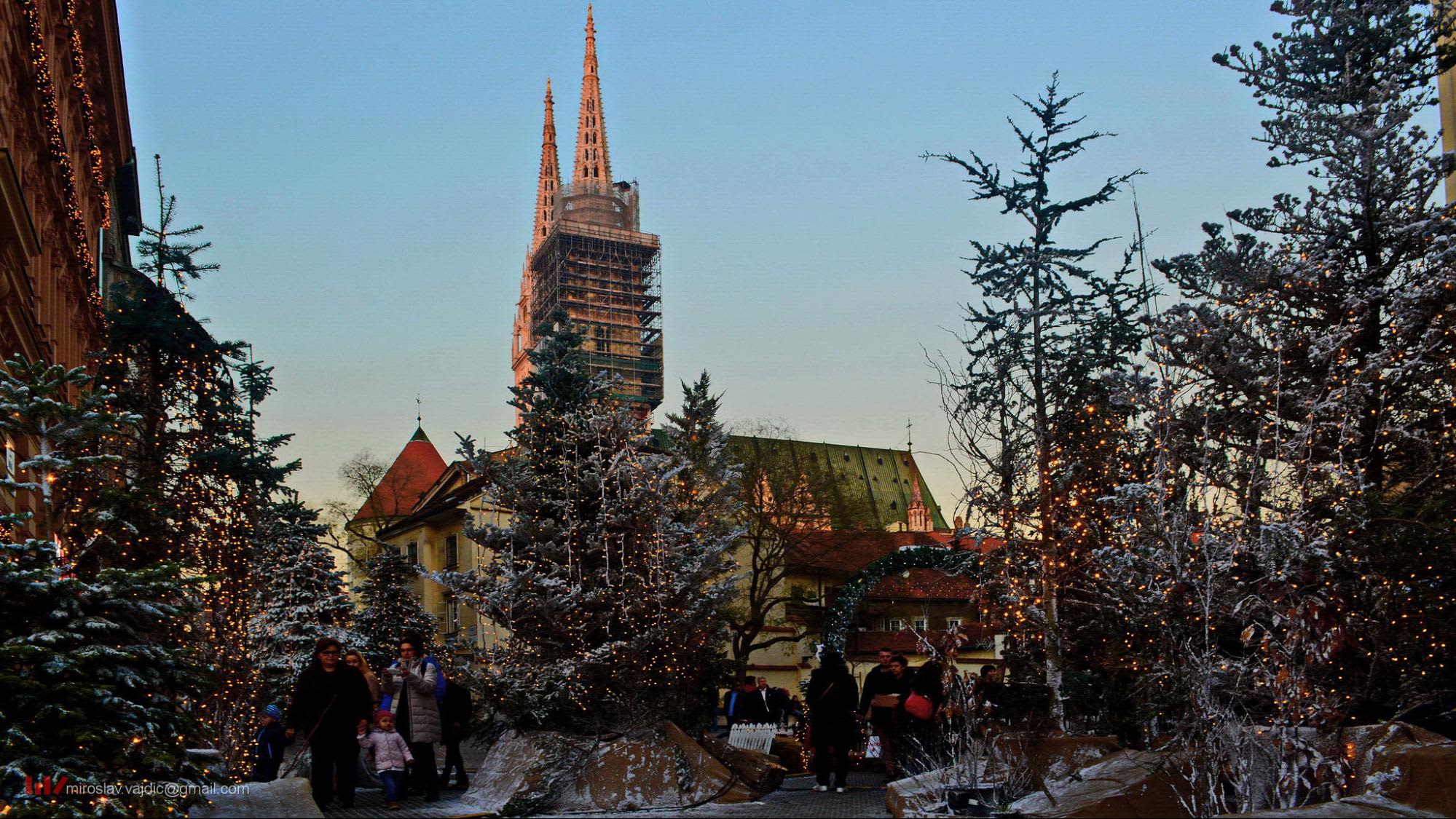 The Zagreb Advent has been voted the best Christmas market in Europe thrice – and isn't hard to see why! This market located in Croatia makes sure to pull all the stops to provide locals and tourists the purest of Christmas spirit with a load of mulled wine, schnaps bars, ornaments, and not to mention – the seemingly endless row of Christmas lights to illuminate the December sky.
Find more things to do in Zagreb, Croatia!
4. Advent Feast at the Basilica – Budapest, Hungary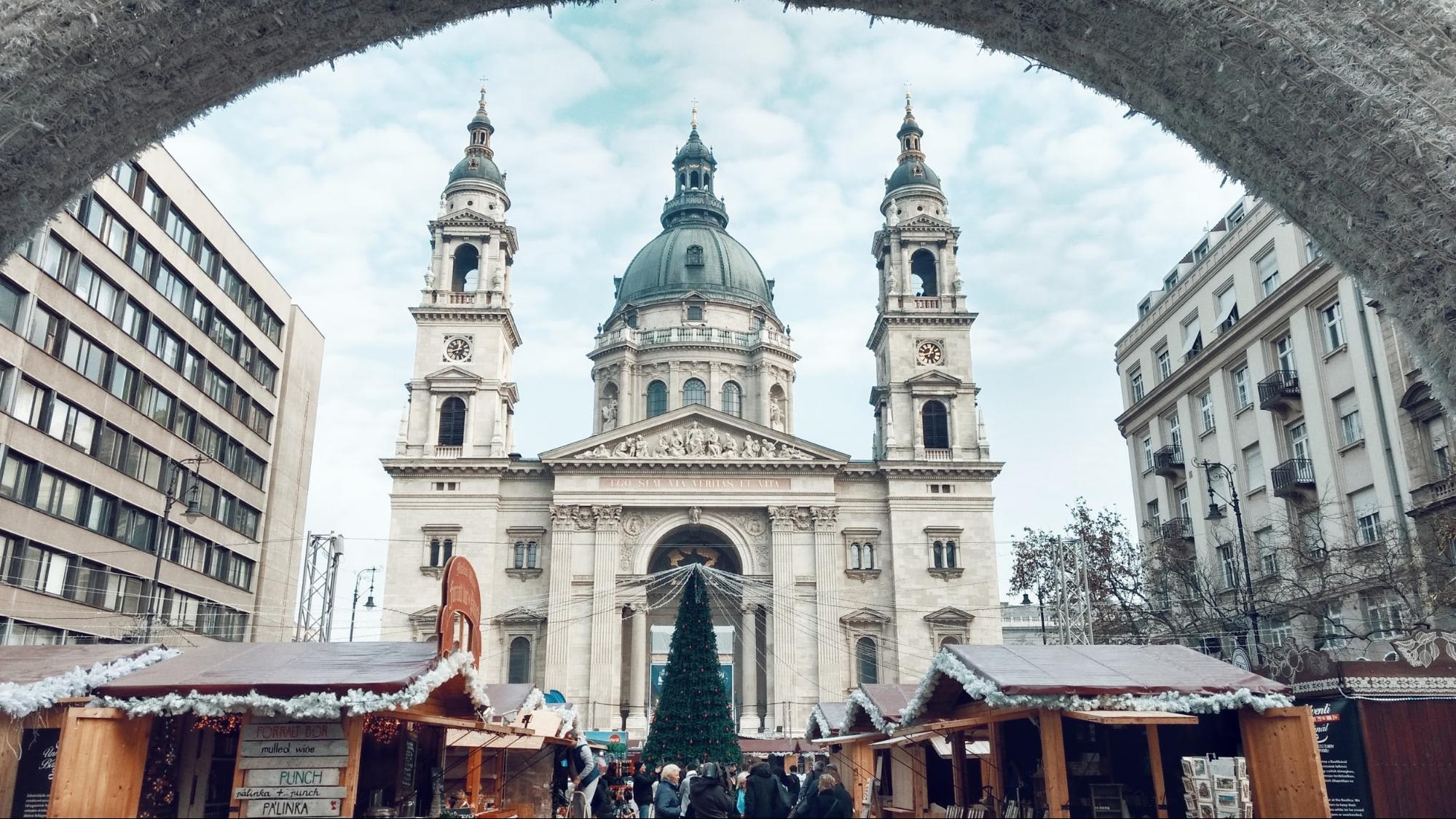 The most awaited Christmas event in Budapest is yet another Christmas market to add to your bucket list. If the snow-tipped stalls, nine-meter tall Christmas tree, and ice skating rink can't convince you to drop by this charming market, maybe its laser light show will! Located right in front of St. Stephen's Basilica, the Advent Feast is one event that'll surely top all your Christmas activities.
Discover the best things to do in Budapest, Hungary!
5. Christkindlmarkt – Salzburg, Austria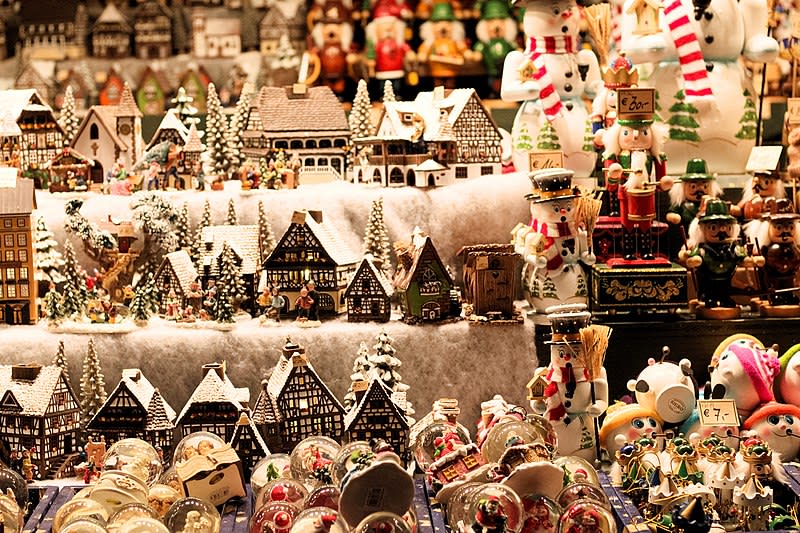 The Christkindlmarkt in Salzburg has been around since the fifteenth century – and if that isn't enough reason to make a visit, we don't know what is! This iconic Christmas market is the largest attraction of the year for Austria, bringing in a hefty amount of visitors through its markets stalls annually. Storing a handful of Christmas treats under its twinkly roof, you're sure to find something for your loved ones – and even for yourself!
Experience Christmas in Salzburg, Austria!
6. Christkindelsmärik – Strasbourg, France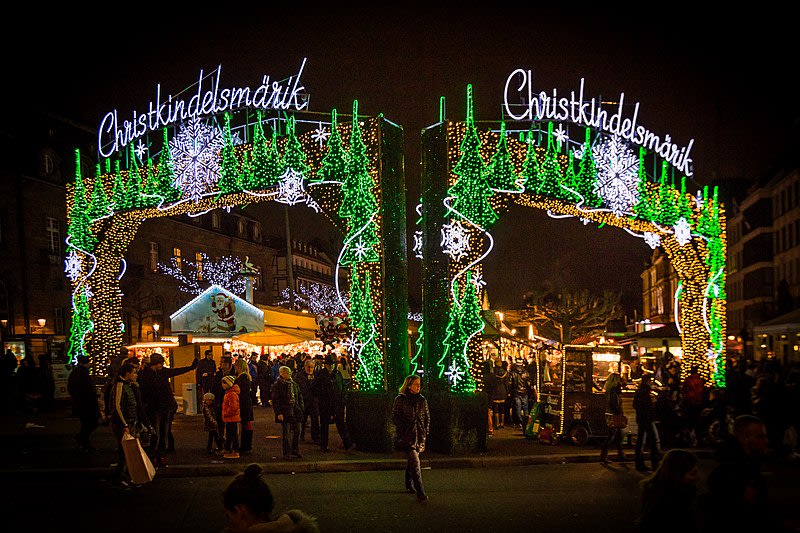 The iconic Christkindelsmärik in Strasbourg, France is one Christmas market locals and tourists flock to annually, and why wouldn't they? Adorned with beautiful light installations throughout the market, Christkindelsmärik would be hard to miss – especially since you can smell the French pastries from a mile away! Be sure to try their Bredele cakes while you're here, the visit is incomplete without it.
7. Tivoli Gardens – Copenhagen, Denmark
During the Christmas season, Tivoli Gardens doubles as a theme park and Christmas market – and honestly, can it get better than that? With an abundance of illuminating decor, snow-trimmed pine trees, and the smell of local pastries filling the air – Tivoli Gardens is basically the Disneyland of Christmas markets.
Get your discounted tickets to Tivoli Gardens on Klook!
8. Striezelmarkt – Dresden, Germany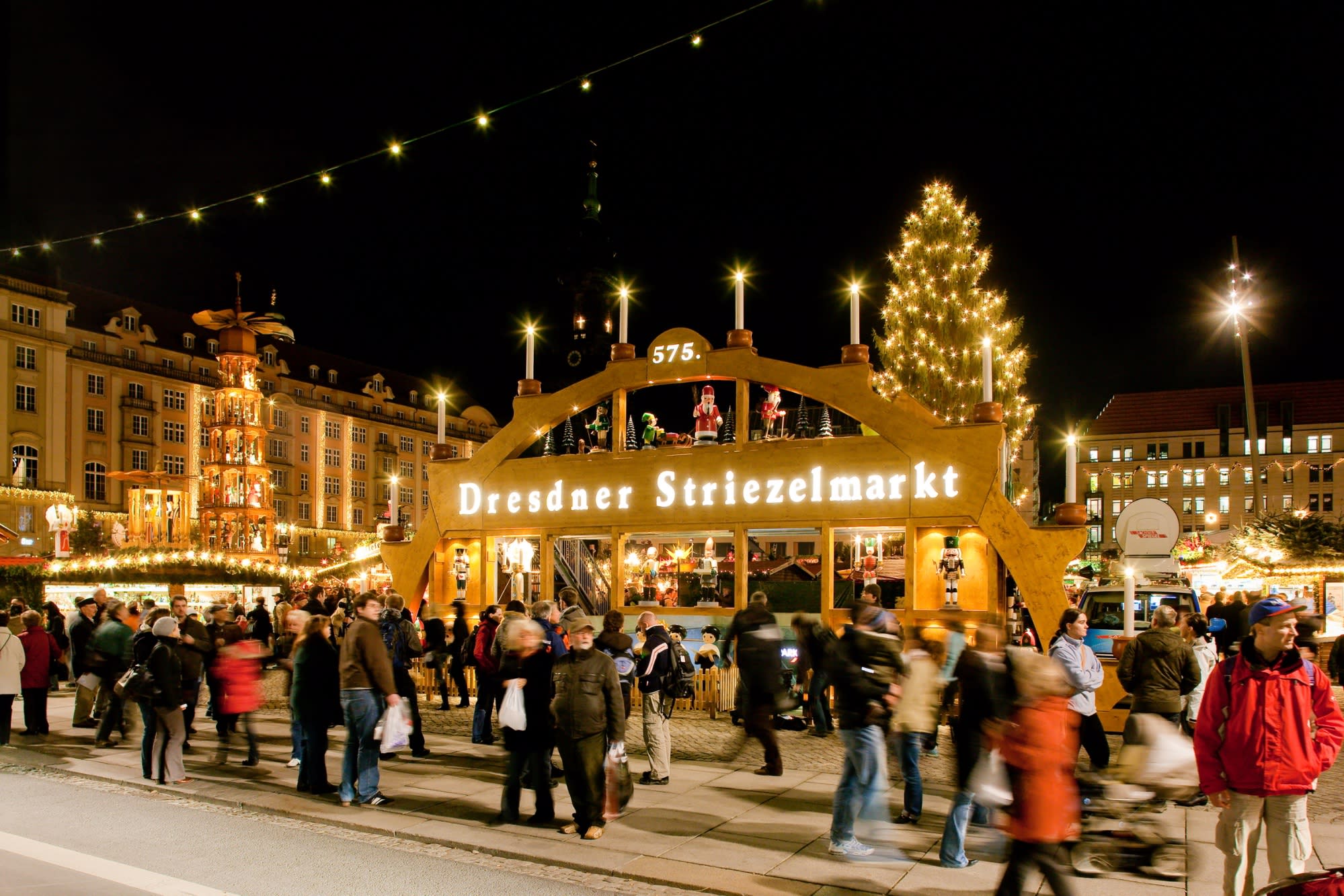 No other European city does Christmas like Germany. This country is actually known for its Christmas markets, and Dresden's Striezelmarkt is one you can't miss. You'll definitely feel the Christmas spirit beaming amid the stalls and holiday themed rides within the park. So sip on the mulled wine and enjoy the view! Germany's Christmas markets offer a feeling like no other.
Make your way to the Christmas town of Dresden!
9. Winter Wonders – Brussels, Belgium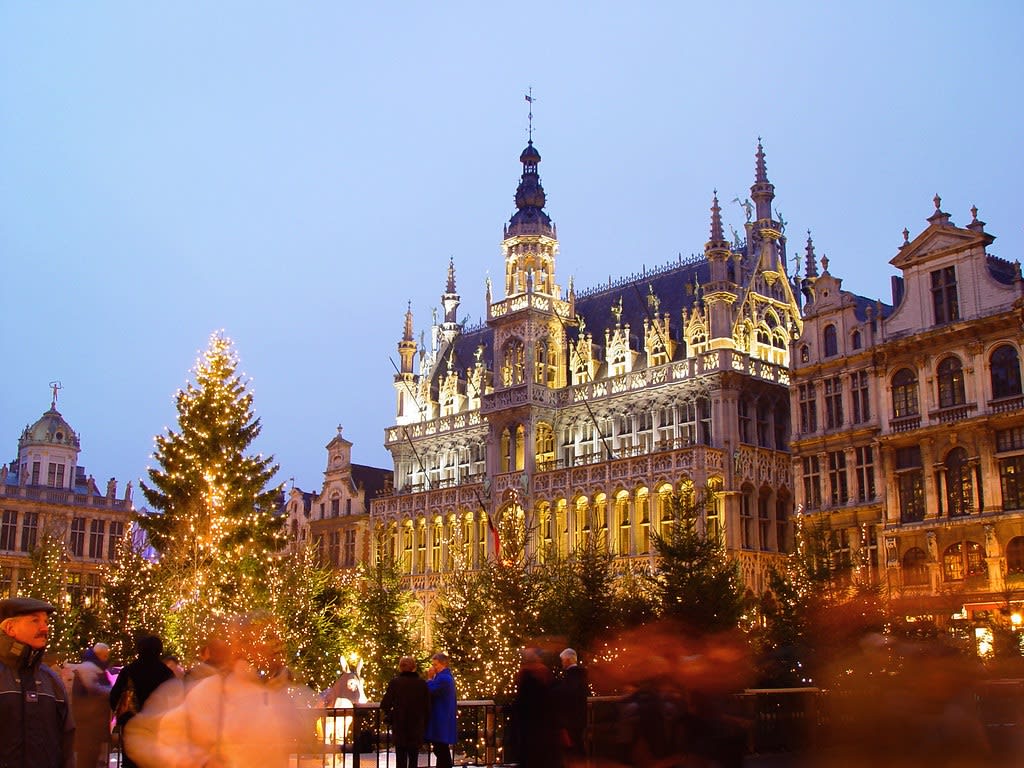 There's something undeniably magical about Brussels' Winter Wonders Christmas market. Apart from the twinkling pine trees that surround the square, the market is lined with countless stalls selling warm, delectable swiss hot chocolate and other local delicacies. After finishing up your Christmas shopping, you'll want to hop on board the giant ferris wheel overlooking the entire square.
Experience Christmas in Brussels, Belgium!
10. Old Town Square and Wenceslas Square – Prague, Czech Republic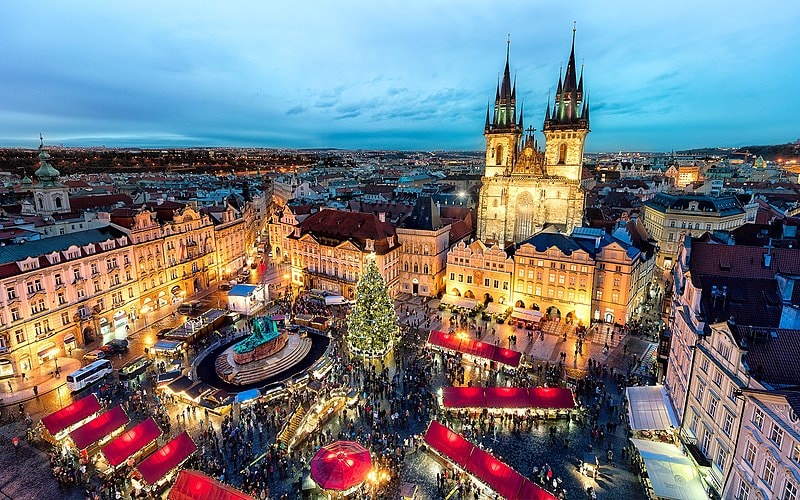 Prague celebrates Christmas like no other city, and one way they spread holiday cheer is through the handful of Christmas markets that pop up in the city. The largest and most popular of them all is located in Old Town Square and Wenceslas square in Czech Republic. Here you can pick up locally made goods and traditional delicacies such as Pražská Šunka and placičky all while enjoying the vibrant Christmas lights that brighten up the town square.
Discover Prague, Czech Republic during Winter!
The feeling of Home is a Holiday Away!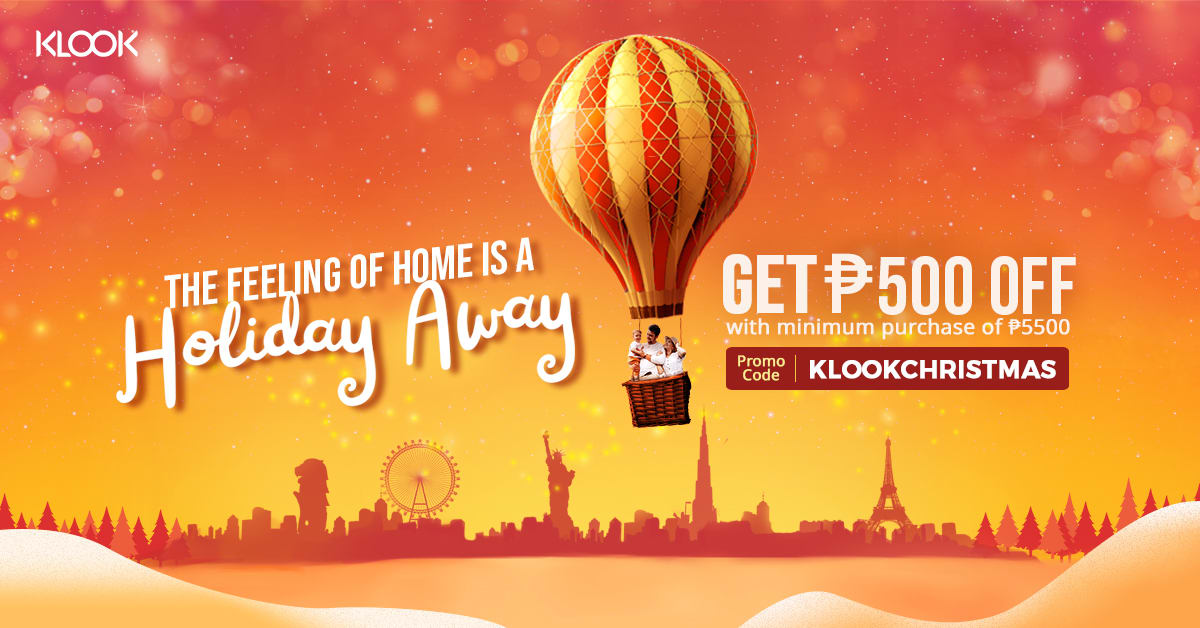 Have you called up your travel buddy yet? Well, if you haven't – now's the best time to do so! With Klook's Christmas Promo, there's no better time to Klook away all those exciting travel adventures. Be sure to Klook all your Christmas activities on Klook to get a Php 1,000 cashback for every PHP 5,000 spent on our available Christmas Special activities using the promo code <HOLIDAYAWAY>. Additionally, you can enjoy an extra treat of PHP 500 off with a minimum purchase of PHP 5,500 on ANY Klook product using the promo code <KLOOKCHRISTMAS>!
Redeem your Klook Christmas Promo Codes!