From Agoda to Zoos, here's what you can expect from the Klook Travel Fest
In just a couple of days, we'll be holding the much anticipated Klook Travel Fest! We know you're all itching to find out who will be at the fest, and what deals to watch out for, so we've put together a list of you can expect at Klook's biggest event (yet) this September 29-30!
A is for Agoda
Flights, check! Activities, check! Finalize your accommodation at the Agoda booth and get up to 80% off you hotel bookings. With over 2,000,000 available properties worldwide, you're sure to find the perfect accommodation for your holiday at a budget-friendly price.
B is for Bambike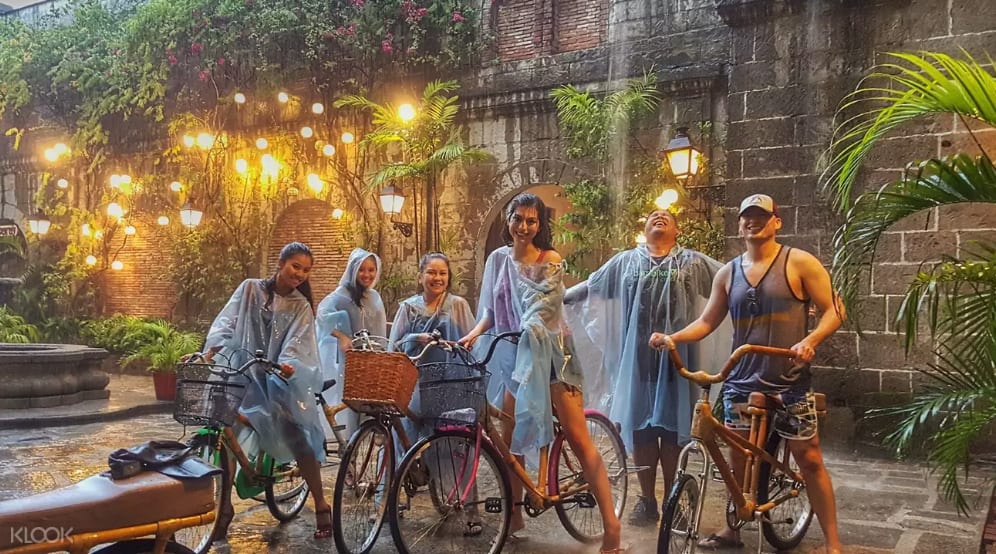 Bambike is making an appearance at the Klook Travel Fest! Hop on the first ever bamboo bike and go on a visual tour of Manila. Made out of natural bamboo, abaca, and aircraft-grade aluminum, each bambike is individually made by hand by craftsmen dubbed as Bambuilders. Each one is so special that one can take up to four months to create! If that's not enough for you to try it, we don't know what will!
C is for Cebu Pacific
Budget travelers rejoice! The country's most trusted budget airline is landing at the Klook Travel Fest and you might just get your hands on the most exclusive airfare sales of the year! Wherever you're headed in Asia, Cebu Pacific is sure to have a deal you can't say no to. In addition to that, Cebu Pacific's lifestyle rewards program GetGo will also have a booth during the festival – so reward card holders can get even bigger deals on their flights!
D is for Dessert Museum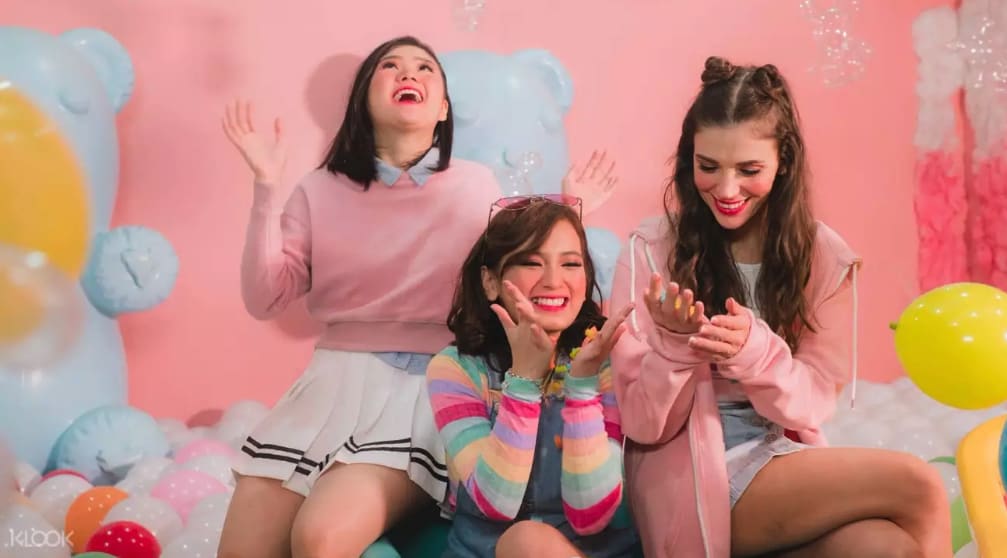 Manila's quirky and Instagram-worthy museum is ready to sweeten your Klook Travel Fest experience with a tasty treat. For every transaction made for Dessert Museum on the Klook app, customers will get free cotton candy! Give your sweet tooth the desserts it needs and book you and your friends a trip to see 8 mouthwatering exhibits that's sure to sweeten the experience and your Instagram feeds!
E is for Emirates
One of the world's largest airlines is flying to the Klook Travel Fest to offer some exclusive travel deals on-event! If you're travelling to Europe anytime soon, there's no better airline to consider – thanks to Emirates' world class services such as in-flight entertainment, free flowing drinks, delicious meals and spacious legroom!
Apart from Emirates and Cebu Pacific, we'll also be featuring other airline partners – which you can only find out this September 29-30!
F is for IV of Spades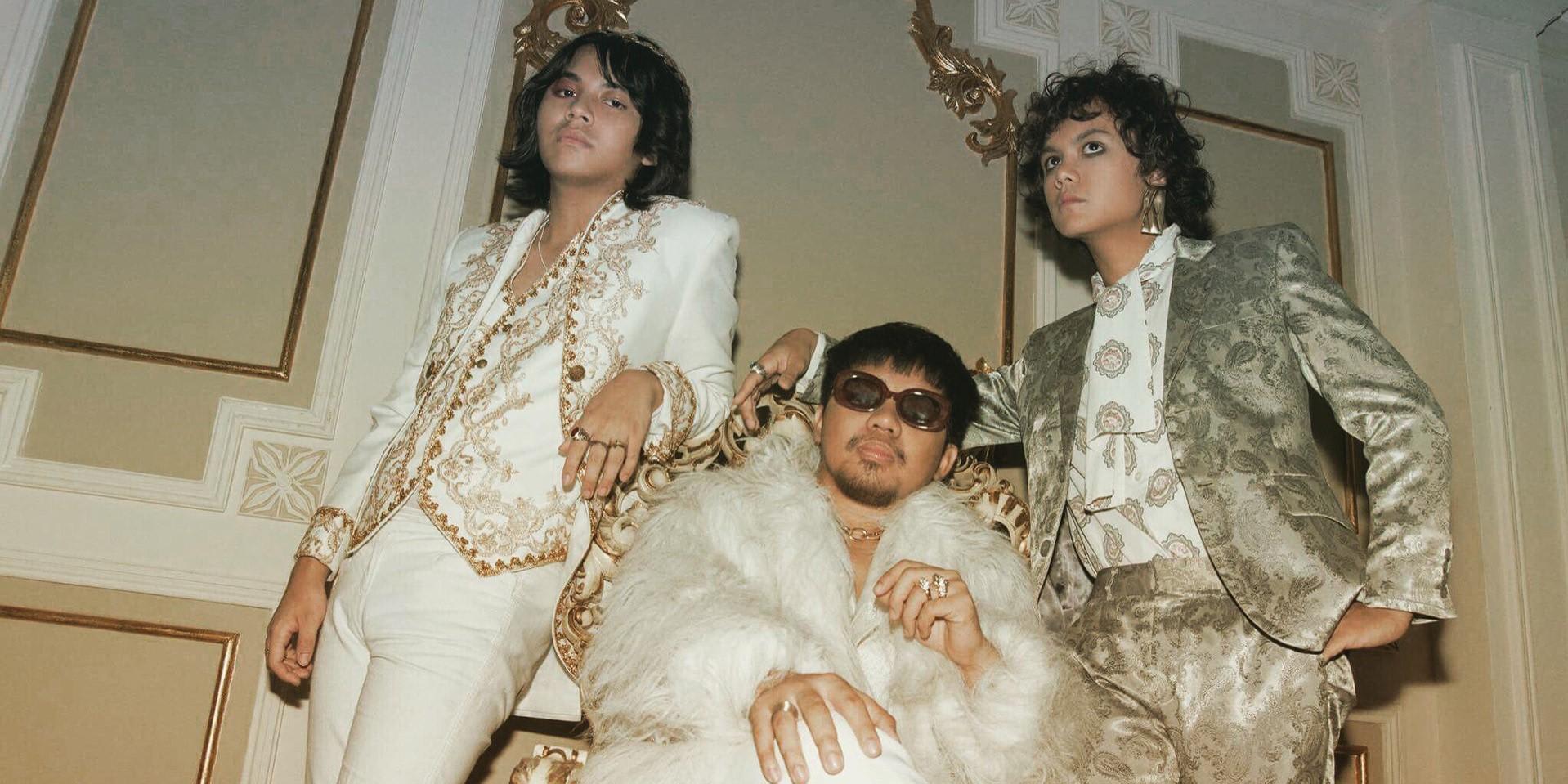 Jam out to topcharter hits like "Mundo" and "Ilaw Sa Daan" as Filipino rock back IV of Spades takes on the Klook stage this September 29, 2018! Formed back in 2014, the band is best known for its 70's inspired style in regards to music and fashion. Most recently, the group released a song called "In My Prison" which is their first single as a trio.
G is for Giant Beer Pong
Take your beer pong game up a notch with a match of Giant Beer Pong! Join in on this extremely fun activity and get a chance to win Klook prizes! Don't worry – anyone and everyone can take part in this activity! There will be no alcohol involved – just 100% fun and several Klook prizes to give away. So get those beer pong skills ready!
H is for Hot Deals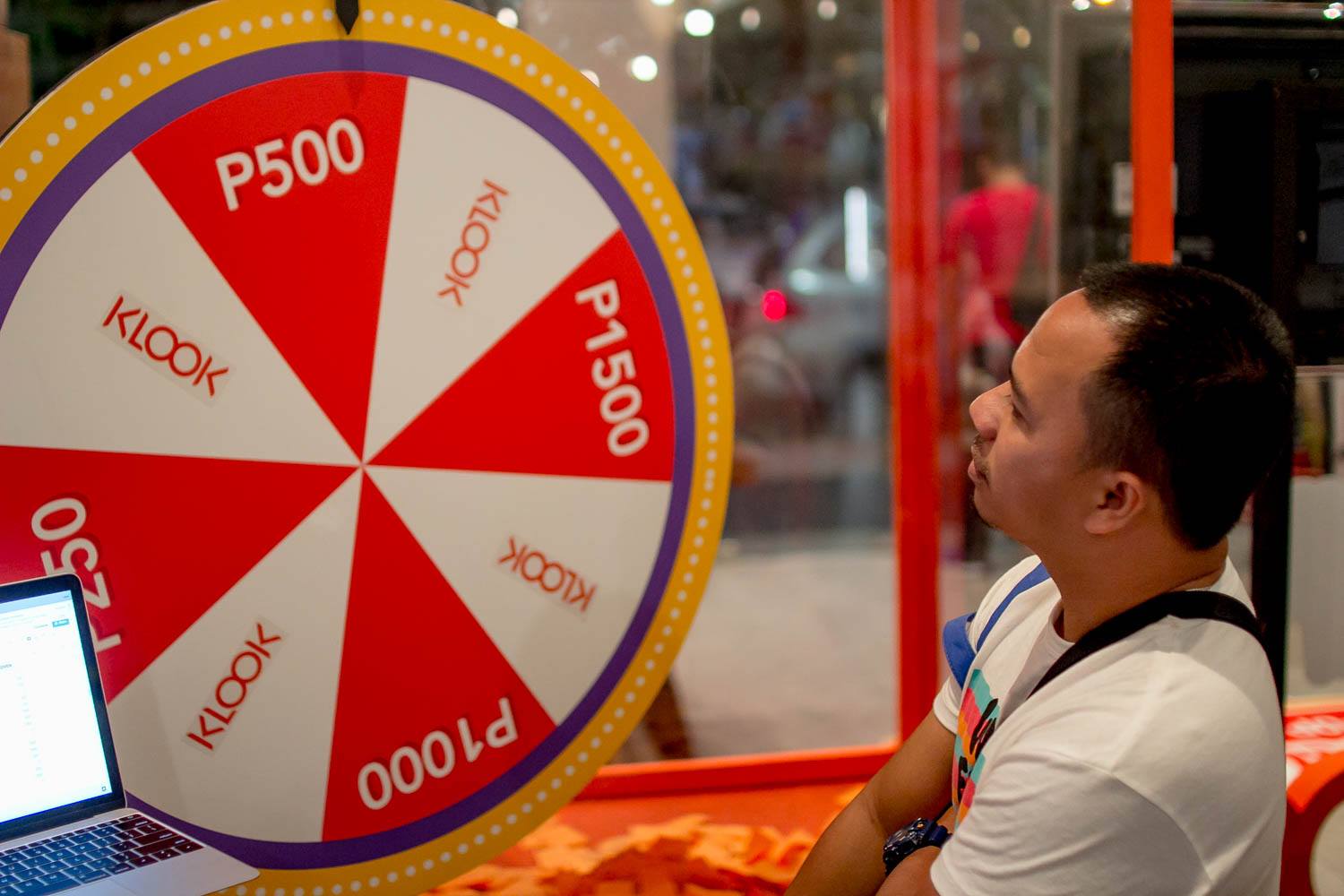 You asked, we listened! Prepare yourself for a whole lotta travel deals this September 29-30. Although we can't reveal what exact deals are coming your way, what we can guarantee is that you'll save big during this travel fest! From hourly deals to Piso deals for your favorite Klook activities, plus exclusive promos on your flights and accommodations – you've got no reason not to attend the Klook Travel Fest!
I is for Itinerary planning stations
With the help of your friendly Klook agents, you can now plan your holiday the way you want it! At the Klook Travel Fest, visitors can drop by our itinerary planning stations and look through available Klook activities they can include into their holiday itinerary! On-site Klook agents will be ready to help you craft your dream holiday itinerary and provide you with tips and recommendations as well!
J is for JR Pass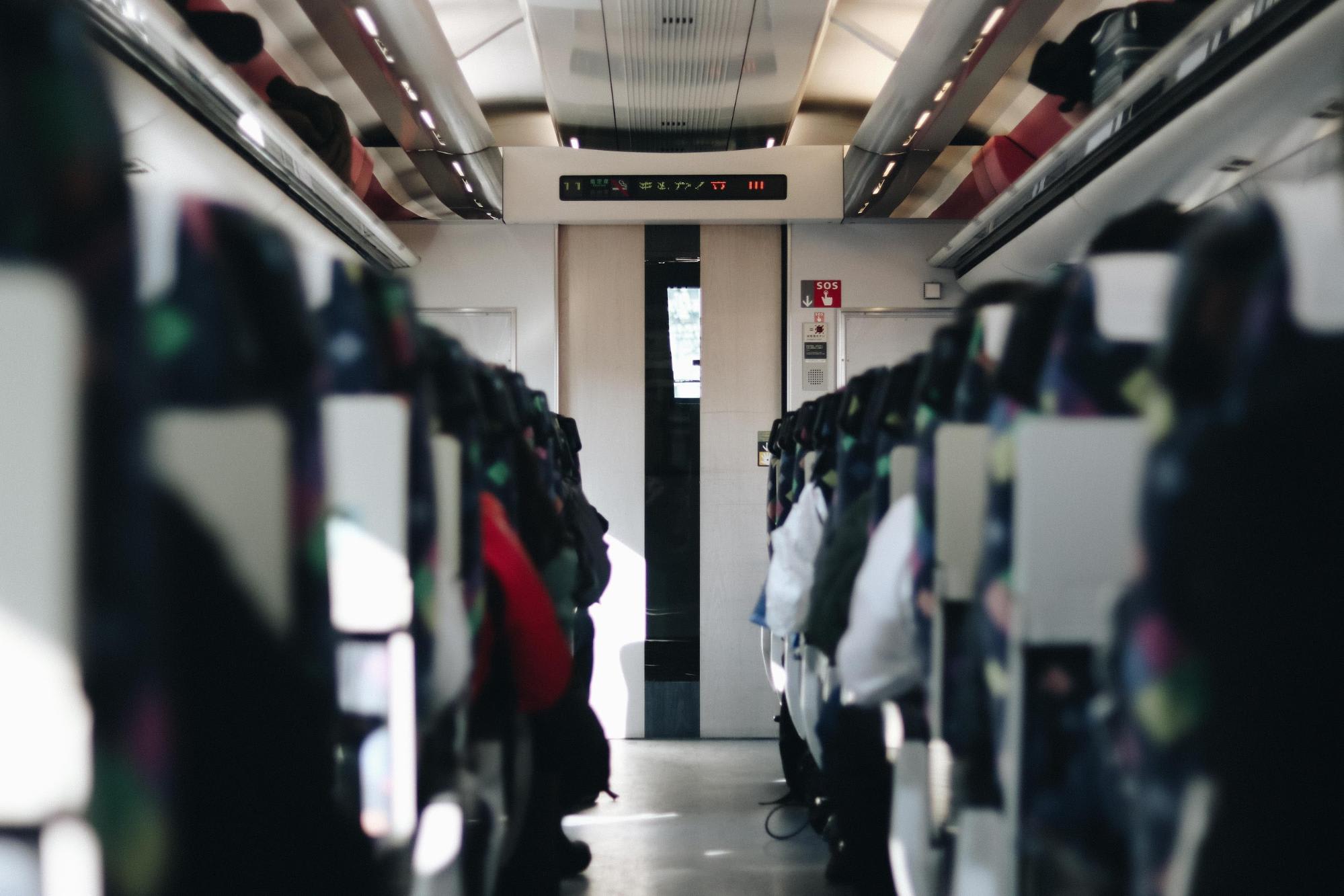 Visiting Japan anytime soon? We cannot recommend the Japan Rail Pass enough! With just one pass, you can arrive at several points throughout Japan completely hassle-free! That's why during the Klook Travel Fest, we'll be having several representatives to answer your questions about all things JR Pass! Plus – a JR Pass representative will also be holding a special workshop to provide guests tips and recommendations on how to go about their Japan holiday.
K is for Klook Credits
What's a Klook event without Klook Credits? With a number of games and activities on-going throughout the event, guests are sure to get their hands on a lot of Klook travel vouchers! The Klook credits are good as money, so you can use these credits to book your favorite Klook activities! We'll be holding several games per day so make sure to join and volunteer to win Klook credits for your next holiday getaway.
L is for Loot Bags
Drop by the Klook Travel Fest as early as possible to try and get your hands on some Klook exclusive loot bags! However, take note – these loot bags are only limited to early bird ticket holders. We won't spoil what's inside each loot bag – but it's filled with goodies you definitely do not want to miss out on!
M is for Minions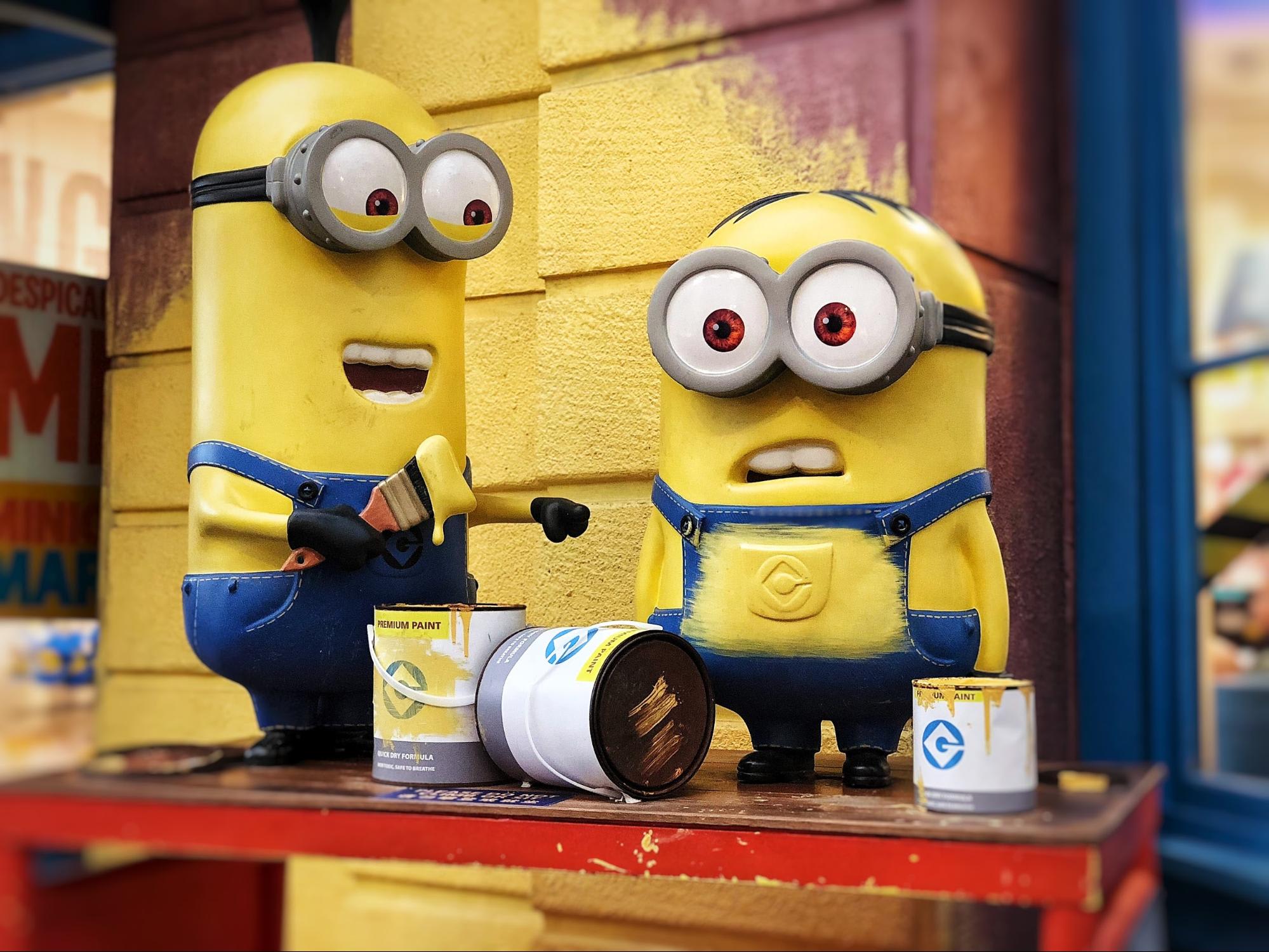 Ba-na-na-na-na-na-na! Who doesn't love these adorable little yellow creatures? Celebrate your love for minions at the Banana Cabana and play to win Universal Studios Japan prizes! Simply try and shoot a ball into a basket and who knows? You might be going home with a little minion stuffed toy of your own!
N is for Ngong Ping 360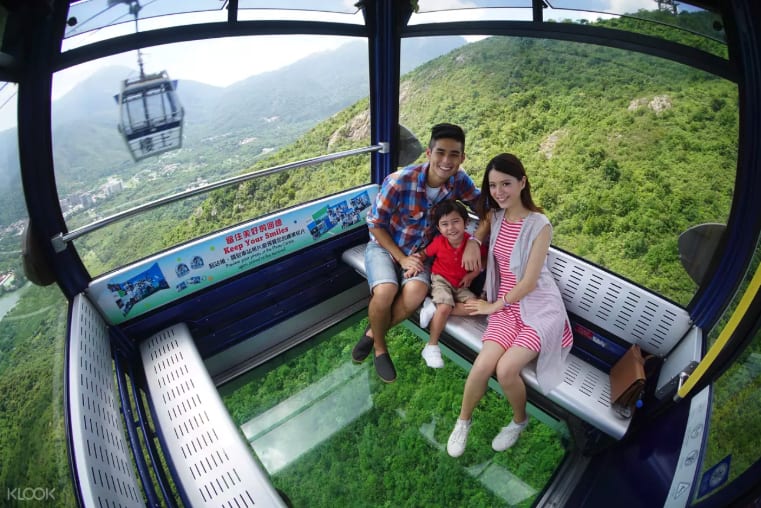 Look out for Ngong Ping 360's booth – one of Hong Kong's most sought after tourist attraction! This cable car ride will take you to the beautiful Lantau Island, where the Tian Tian Buddha is located. Guests can snap a photo by the Ngong Ping 360 crystal cabin at the Klook Travel Fest and score exclusive deals while you're at it!
O is for Ocean Park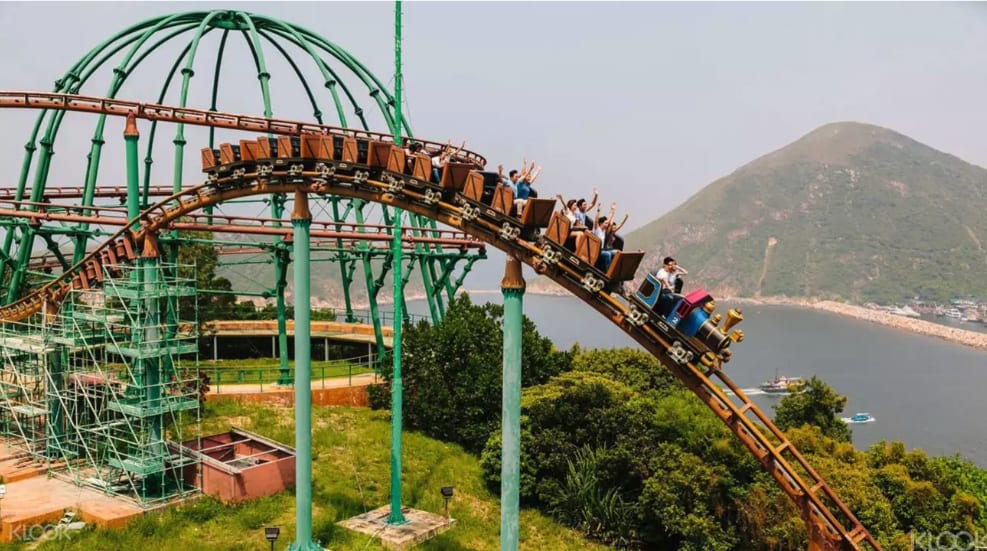 For the uninitiated, Ocean Park Hong Kong may seem like just another aquarium attraction. However, this zoo and theme park crossover is anything but ordinary. Not only do you get to interact with marine animals, but you also get to take on the most thrilling rides in the country! If this piqued your interest, drop by the Ocean Park exhibit at the Klook Travel Fest and get a glimpse of one of their hair-raising rides – the Hair-Raiser!
P is for Platform 9 ¾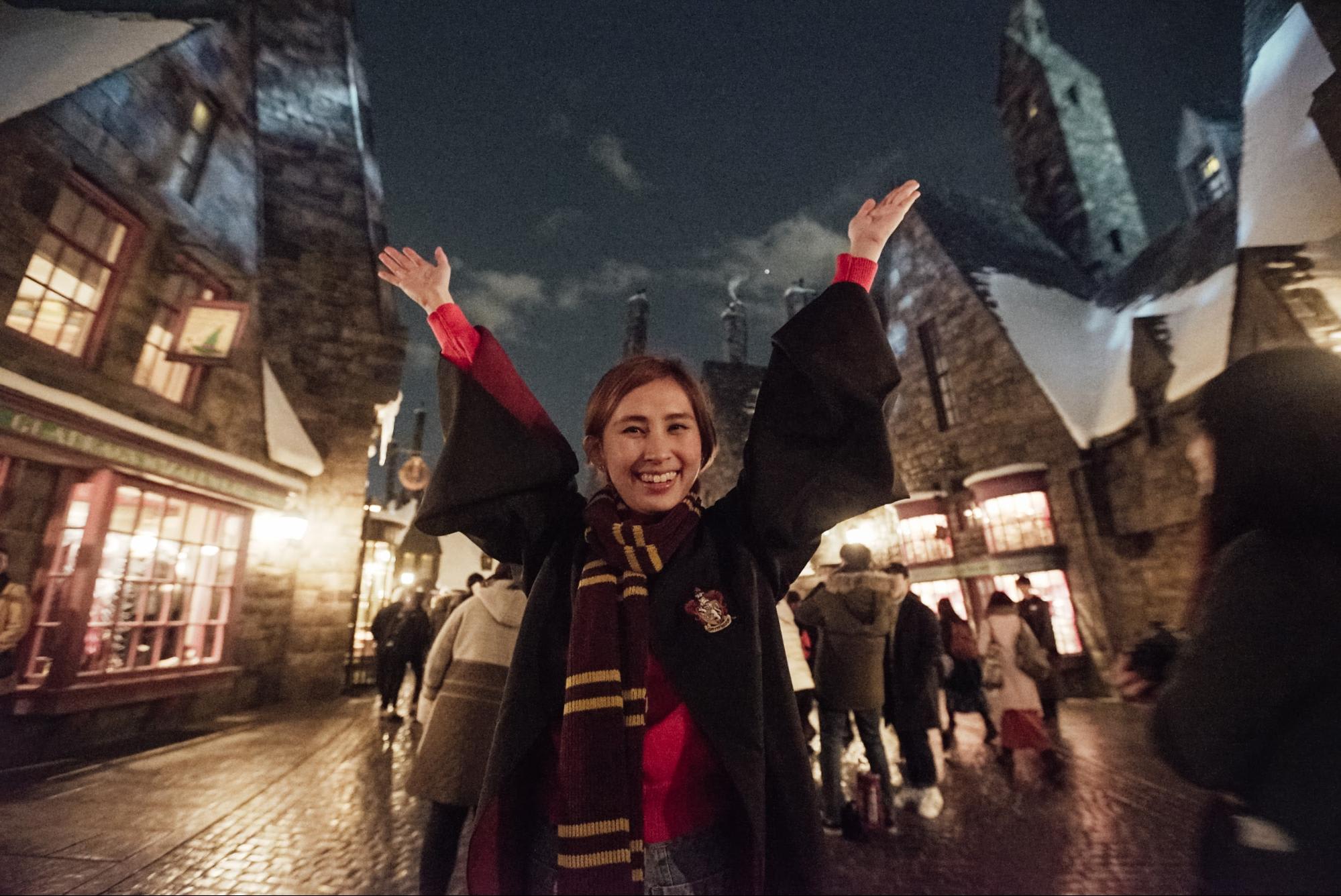 Got your Hogwarts acceptance letter at hand? Walk up to Platform 9 ¾ to gain entrance to the Wizarding World of Harry Potter! Located at the Universal Studios Japan exhibitor booth, you'll be able to test your wizarding skills and see if you can make it across the platform! You can also drop by Ollivanders to see what wand best suits you and hop on the broom for a match of Quidditch! If you book those Universal Studios Japan tickets on-site and you might just received a magical gift or two.
Q is for Q&A
All your travel-related questions – answered! At the Klook Travel Fest, we're lining up several of your favorite travel influencers to answer your biggest travelling queries from what to wear to how to travel with kids!
R is for Reese Lansangan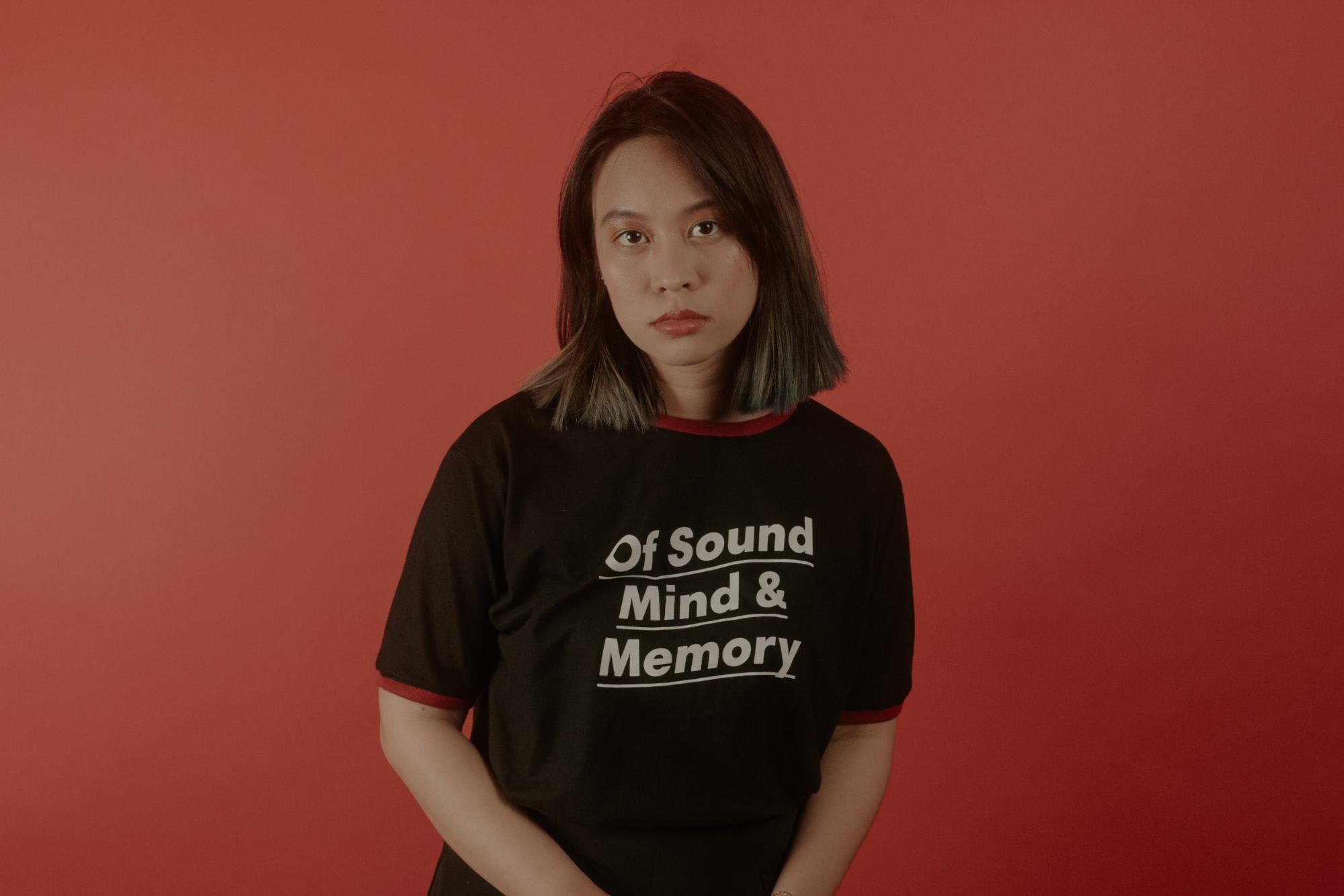 Sing-along to your favorite local indie artist – Reese Lansangan and jam out to hits like Grammar Nazi, Home and Exploration No. 5! The singer-songwriter rose to fame from for being the other half of indie duo Reese and Vica. Since then, the 27-year-old singer has released one solo album called 'Arigato, Internet', one EP called 'Of Sound Mind & Memory' and multiple collaborations with famous local artists.
S is for Sanrio
If you haven't had the chance to drop by the ultra-cute Sanrio Puroland in Tokyo, Japan – we've got some good news for you. Your favorite kitty and friends from Sanrio are making their way to the Klook Travel Fest this year to give out some pretty cool discounts and prizes at our Klook Booth! Fans of the beloved Hello Kitty are in for a real treat!
T is for Three-day Hakone-Kamakura Pass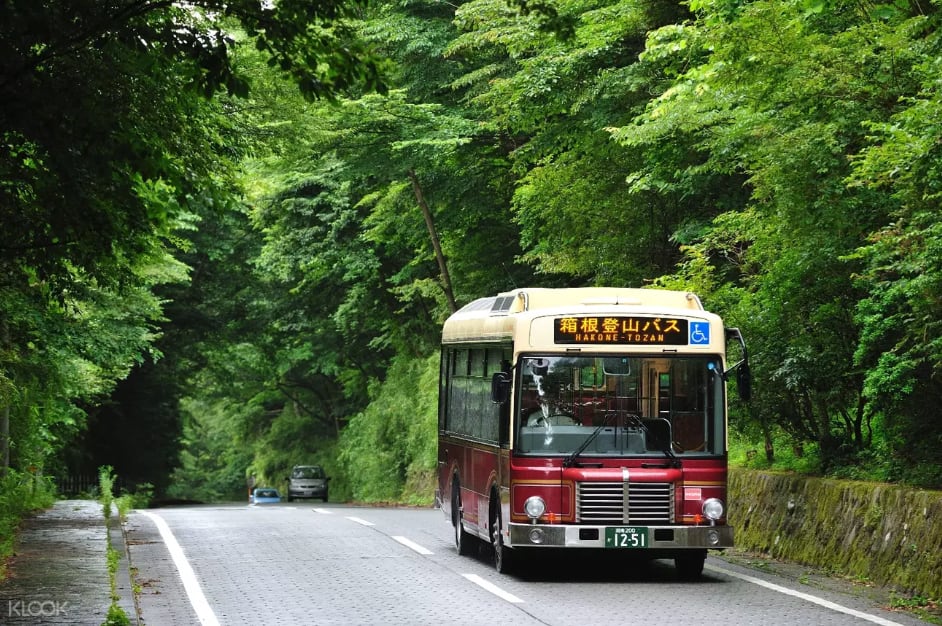 Book your three day Hakone-Kamakura pass on event and enjoy unlimited travels on all Odakyu and Enoden line – both train and bus – s at a discounted rate. Travelers visiting Japan soon can explore popular attractions such as Hakone Shrine, Lake Ashi, Owakudani Valley, and so much more! Plus – you even get complimentary services or discounts to more than 70 attractions in the Hakone-Kamakura area!
U is for Unlimited fun
If there's one thing we can guarantee, it's that the Klook Travel Fest will be packed with fun! Thanks to all the deals, activities and celebrities involved, there's no reason not to have fun in this jam-packed event. Don't want to be FOMO and miss out on all the fun? Book your travel fest vouchers for both days now!
V is for Vlog Squad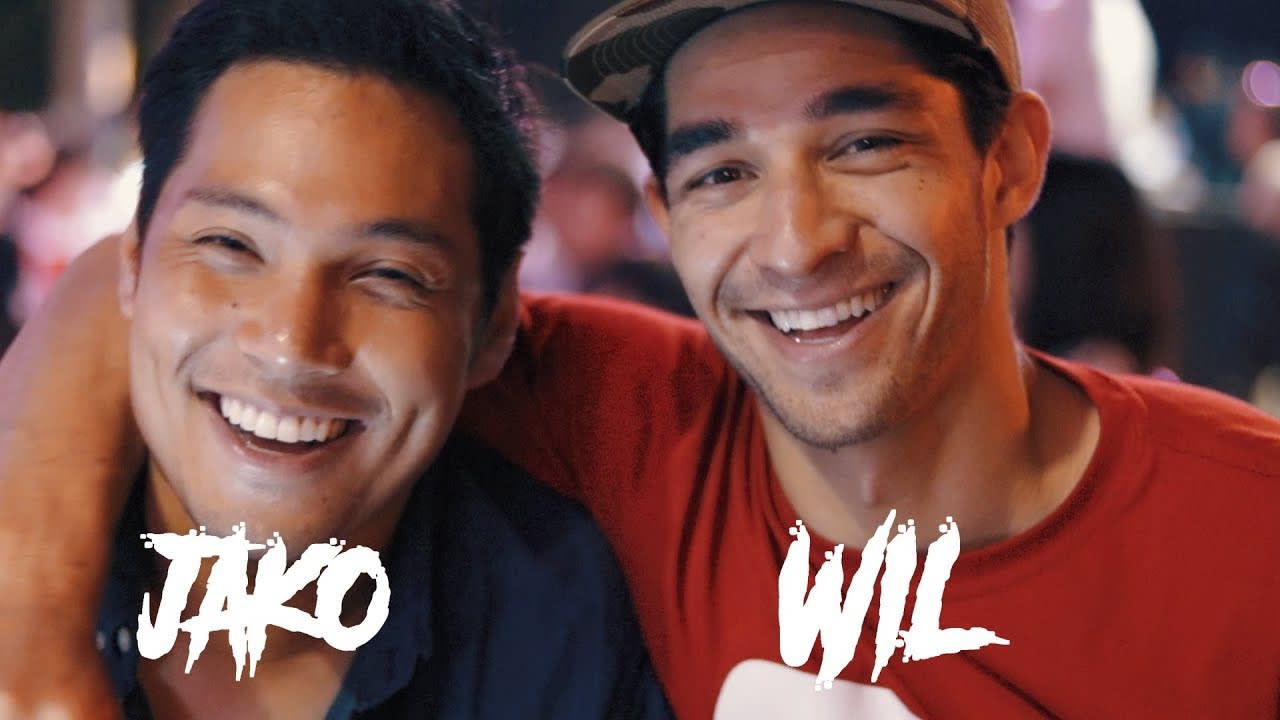 Credit: Daniel Marsh
While we aren't expecting the entire Vlog Squad to make it at the Klook Travel Fest, two out of the five members – Wil Dasovich and Jako de Leon, are set to make an appearance. Itching to find out their vlogging secrets? Say no more! The duo will be taking on the stage and discussing how they started out vlogging and more on their travel tips!
W is for Workshops
Whether or not you're a first time traveler, we've lined up several workshops that you'll surely learn something new from! We've called on some well-traveled individuals to share their experiences, tips, and recommendations for all things travel and guests can simply hop in their workshop pods to elevate their future travels. To give you an idea of several of the pod workshops, Janina Manipol is set to talk about night photography, while blogger Colleen Vidal will be discussing her experience as a full time accountant and part time traveller.
X is for eXperience pods
Experience your favorite Klook activities in real life at our experience centers! There will be six pods in the fest featuring activities from cities like Seoul, Taipei, and Melbourne. Among the six pods available, Kpop fans can test out their dancing skills at the Seoul pod, while other guests can discover more of Manila at the Bambike booth.
Y is for Yours To Explore
The world is yours to explore, which is why the Klook Travel Fest is set to provide you with everything you need for all your travels. Beyond than just Klook activities, you'll be able to get the best deals imaginable for your flights and accommodations! Plus, you'll even get to experience traditions and cultures through our food street and experience pods!
Z is for Singapore Zoo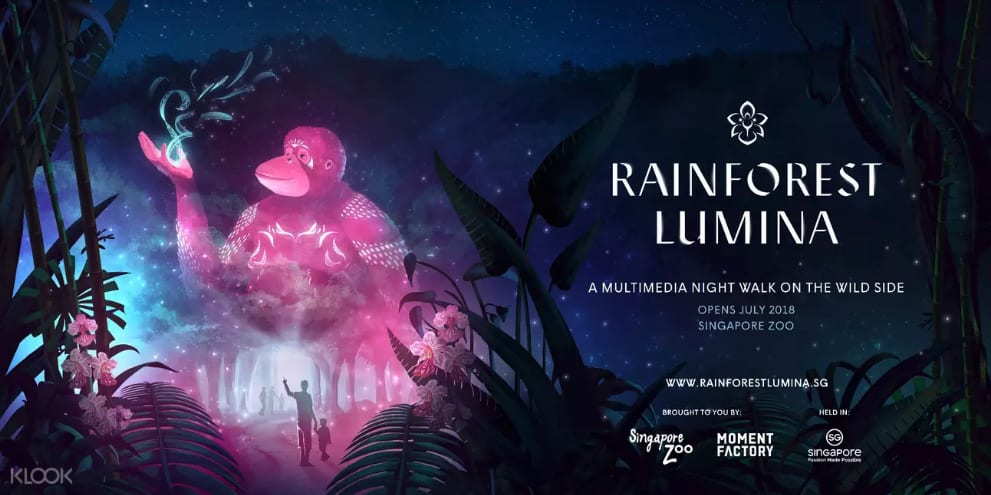 Get a glimpse of first ever interactive multimedia night walk in Southeast Asia at the Singapore Zoo booth! Wildlife Reserves Singapore's newest attraction – Rainforest Lumina – just opened last July, but it's already receiving a lot of praise for its production throughout the 11 illuminated zones. Guests can learn more about this interactive attraction at Wildlife Reserve Singapore's booth and book discounted tickets before the attraction ends production on February 9th, 2019.
Drop by the Klook Travel Fest!
Don't miss out on the Klook Travel Fest – the biggest travel festival of the year happening on September 29-30, 2018 at the SMX Convention Center, SM Aura. Experience two days of travel, food, music, and huge travel deals! What are you waiting for? Book your voucher today!
Klook your way to the Klook Travel Fest!