This article is written by iPrice as collaboration with Klook.

The Mid-Autumn Festival is a harvest celebrated by the Chinese across the world with the main dish being the mooncake. Over the years, mooncake makers and bakers have developed different flavours as well as incorporated new ways to serve the mooncake. Mooncakes that were originally baked now can be served frozen and through various other methods. Below are our top picks of unique mooncake flavours to share with your friends and family this year at the Mid-Autumn Festival.
1. Dragon Blossom Snow Skin Mooncake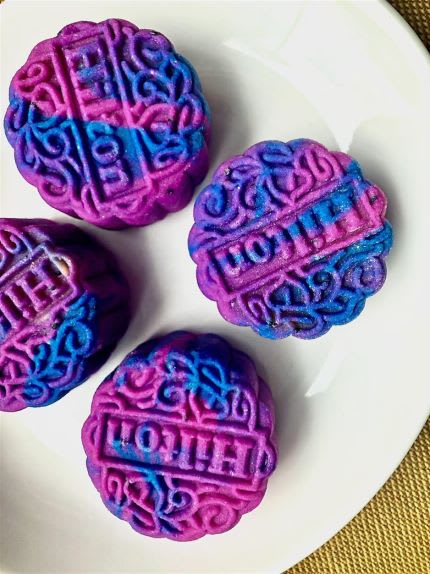 This is a snow skin mooncake that comes in the most vibrant fuschia and cobalt blue. This picture-worthy mooncake is a mixed blend of dragon fruit and pineapple, elevated with the crunchy texture of the macadamia nuts. It is served and sold at the Hilton Hotel in Kuala Lumpur at RM38 per piece. It comes in an exquisite packaging the Hilton Hotel has crafted for the occasion which makes this mooncake even more special.
2. Blue Moon Mooncake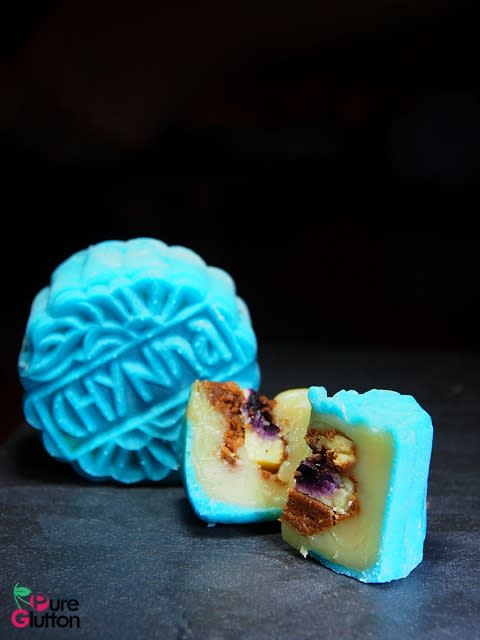 Once again, Hilton has blown our minds for this year's special mooncake flavours by introducing the Blue Moon Mooncake to its 2018 Mid-Autumn Festival mooncake flavours. Brought back by popular demand, this alcohol-infused mooncake is a snow skin mooncake with Amaretto Lotus Paste with Blueberry Cheese Feuillantine. It has a soft and delicate appearance due to its blue-coloured exterior. According to the Hilton Hotel, it is a mash-up of both Eastern and Western influences. This popular mooncake is sold at Hilton Hotel for RM35 per piece.
3. Red Velvet with Cheese Mooncake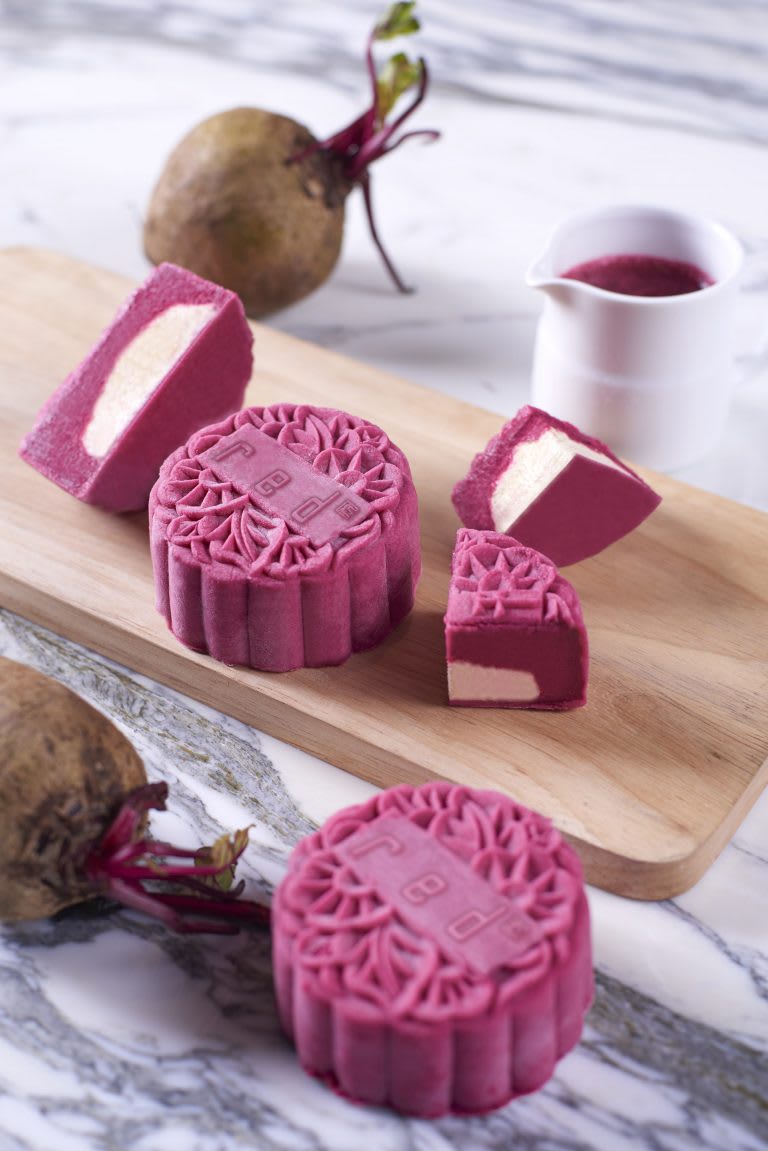 The Red Velvet with Cheese Mooncake is one mooncake that we believe will delight those snow skin lovers out there. It is inspired from the Western Red Velvet flavour but with tangy cheese placed at the center. Be ready to indulge in this American-inspired gem for this year's Mid-Autumn Festival. It is sold at the Red restaurant at Pullman, KLCC for RM35 per piece and RM100 for a box of four.
4. Shanghai Style Mooncake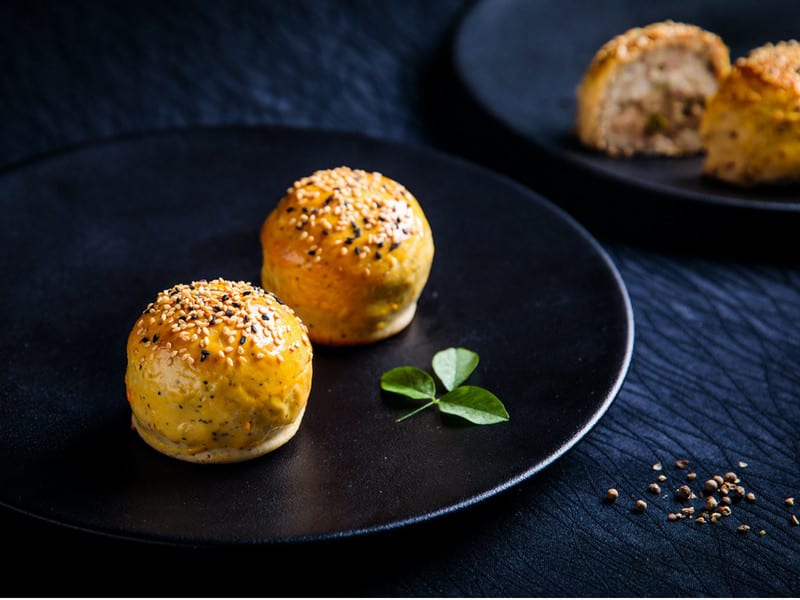 This mooncake is inspired by the scallion pancake, a famous Taiwanese street food. Chef Lo Tain Sion took that concept and came up with the Shanghai Style mooncake using black pepper smoked duck and sweet yam paste. Even the structure of this mooncake is completely different from the usual mooncake style. Bite into the flaky pastry skin to feast into the tender and savoury taste of the duck meat smoked to perfection to meet the mildly sweet yam paste. Available for dine-in only at the Tao Chinese Cuisine restaurant at the Intercontinental Hotel up to the for RM43 per piece.
5. Japanese Green Tea with Cherry Jelly Mooncake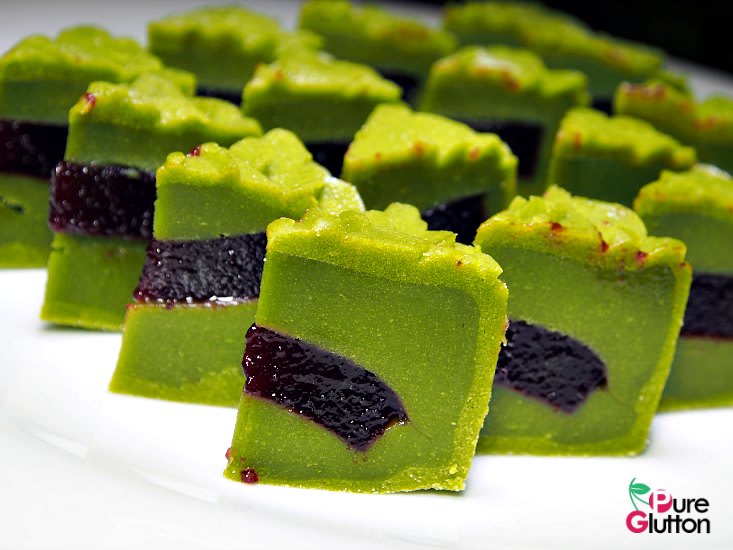 Tao Chinese Cuisine also sells another unique mooncake. The Japanese Green Tea with Cherry Jelly Mooncake is a must try if you are a matcha lover. This green coloured mooncake will have you in matcha heaven with the new Cherry Jelly Mooncake. Imported from Australia, the cherries are processed for hours and turned into a jelly-like consistency. This bittersweet surprise is served at the Tao Chinese Cuisine at the Intercontinental Hotel for RM31 per piece.
6. Mint Chocolate Chip with Oreo Crunch Mooncake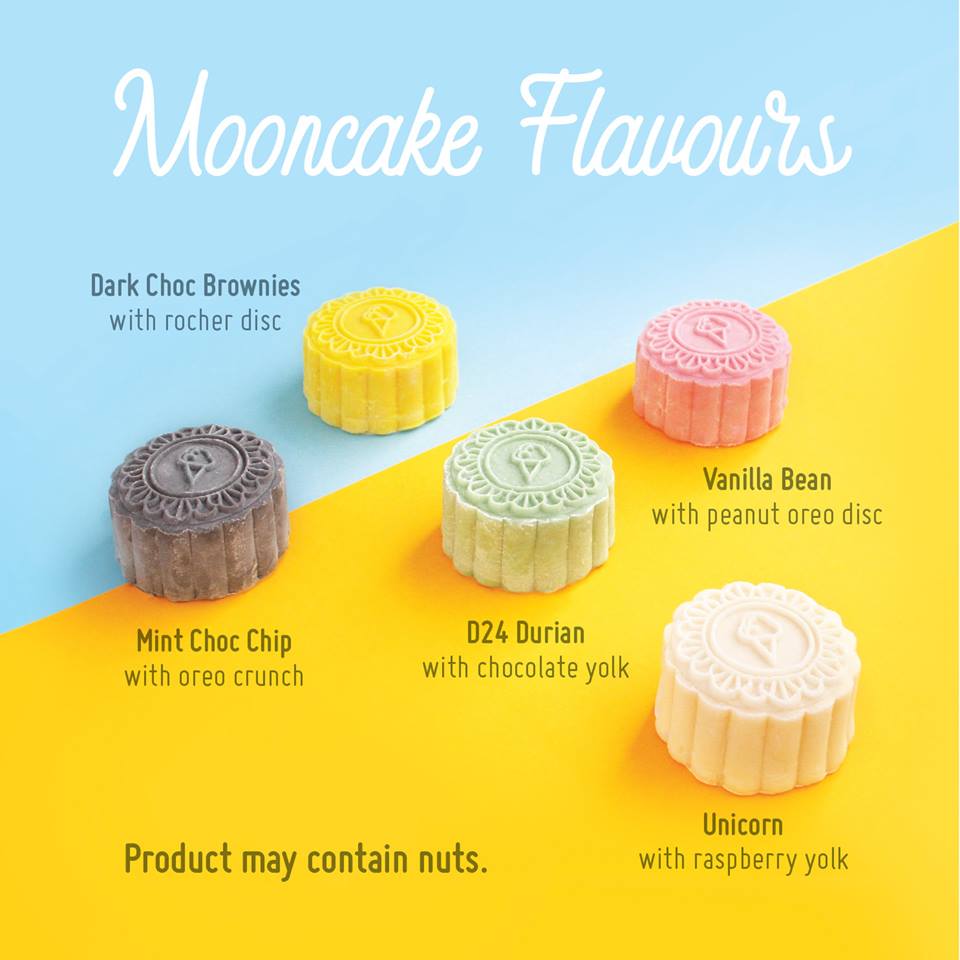 It might look like a normal mooncake, however, there is a whole lot of fun happening inside. Just as the name suggests, it's a Mint Chocolate Chip mooncake with crunchy bits of Oreo inside for a whole new texture. This sweet and refreshing mooncake is sold at Inside Scoop for RM63.60 for two pieces and RM104 for a box of four.
7. Violet Harmony Mooncake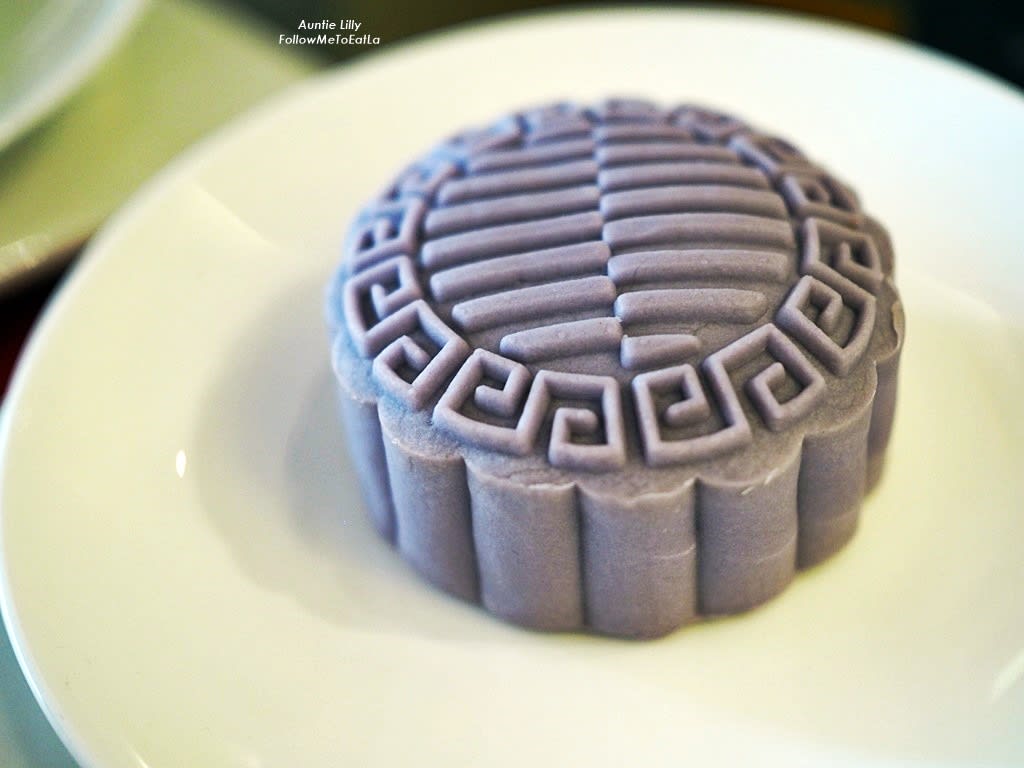 This classically baked mooncake has wholesome flavours of sweet potato, mung bean, and taro. The purple coloured mooncake holds very new flavours and heavy textures. One would call it an all "earthy" mooncake as the ingredients used in making this mooncake are all from the earth. This mooncake is served at the Red restaurant at the Pullman Hotel for RM32 per piece.
8.  Snow Skin Cendol Coconut Mooncake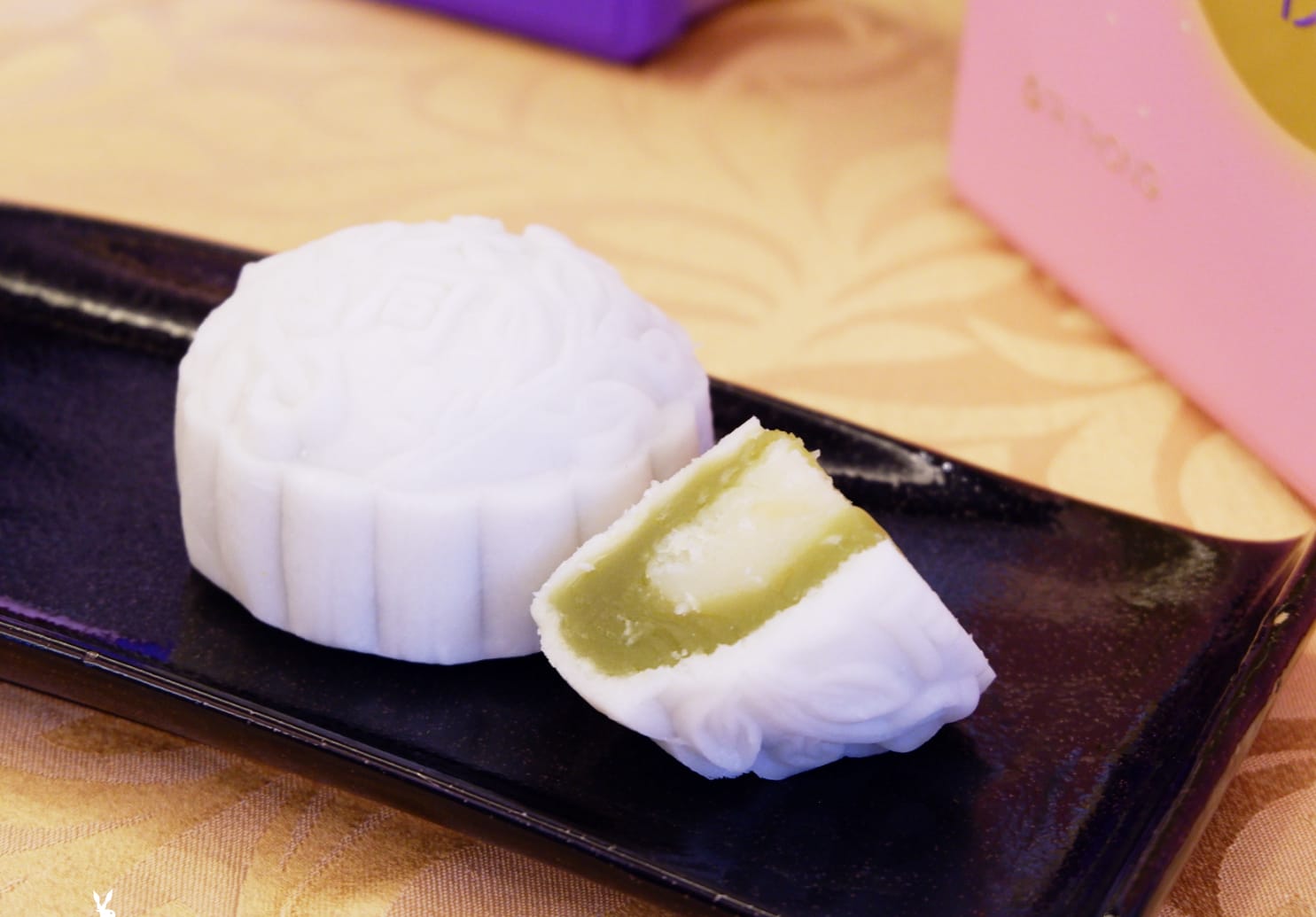 2018's Mid Autumn festival has really spiked creativity in all ways for mooncakes. Tai Thong has come up with a way to make your cendol dreams come true by incorporating it into their new mooncake, a white delicate snow skin cendol coconut mooncake. The cendol paste is the first thing to bite into and at the centre of the mooncake, there is a refreshing and cool taste of the coconut paste. This mooncake is a different twist for a dessert as well as tradition, as with every bite comes a different taste. It is sold at the Tai Thong at RM19.50 per piece.
9. Moonkicks Mooncake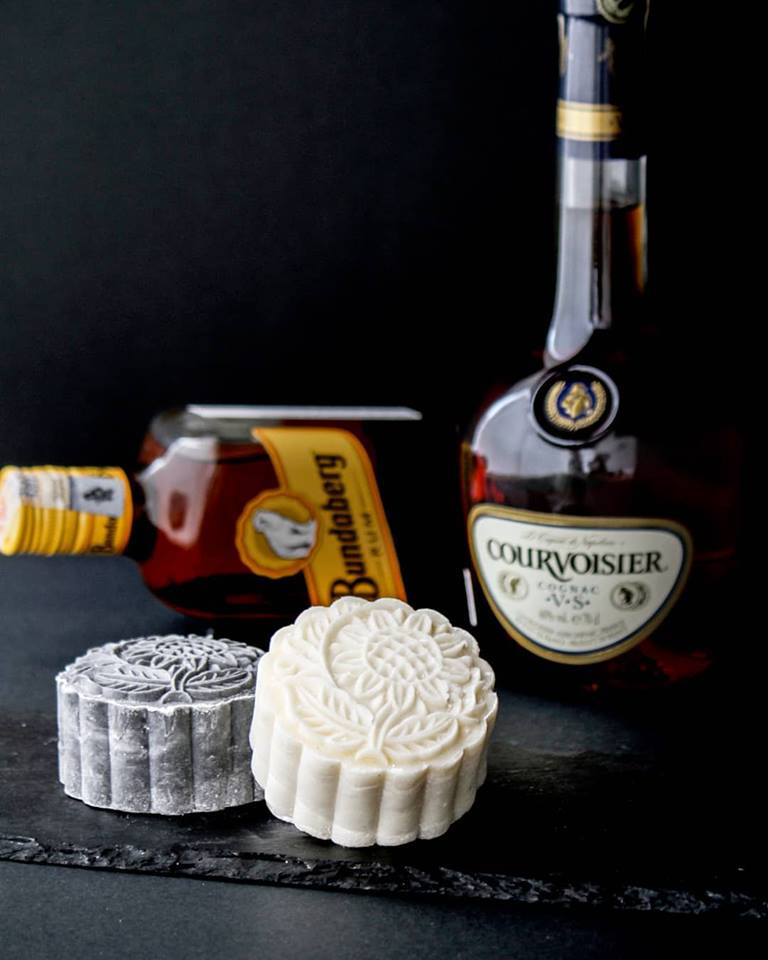 Here's a stunner – the non-halal Rum & Raisin and Smoked Cognac Mooncakes, two flavours this year from the Ice Cream Bar, known for its alcoholic ice cream. What makes these mooncakes truly a unique delight is that they are snow skin mooncakes with ice cream on the inside with a refined taste of alcohol all in one bite. They are sold together at just RM70.
10. Red Date Mooncake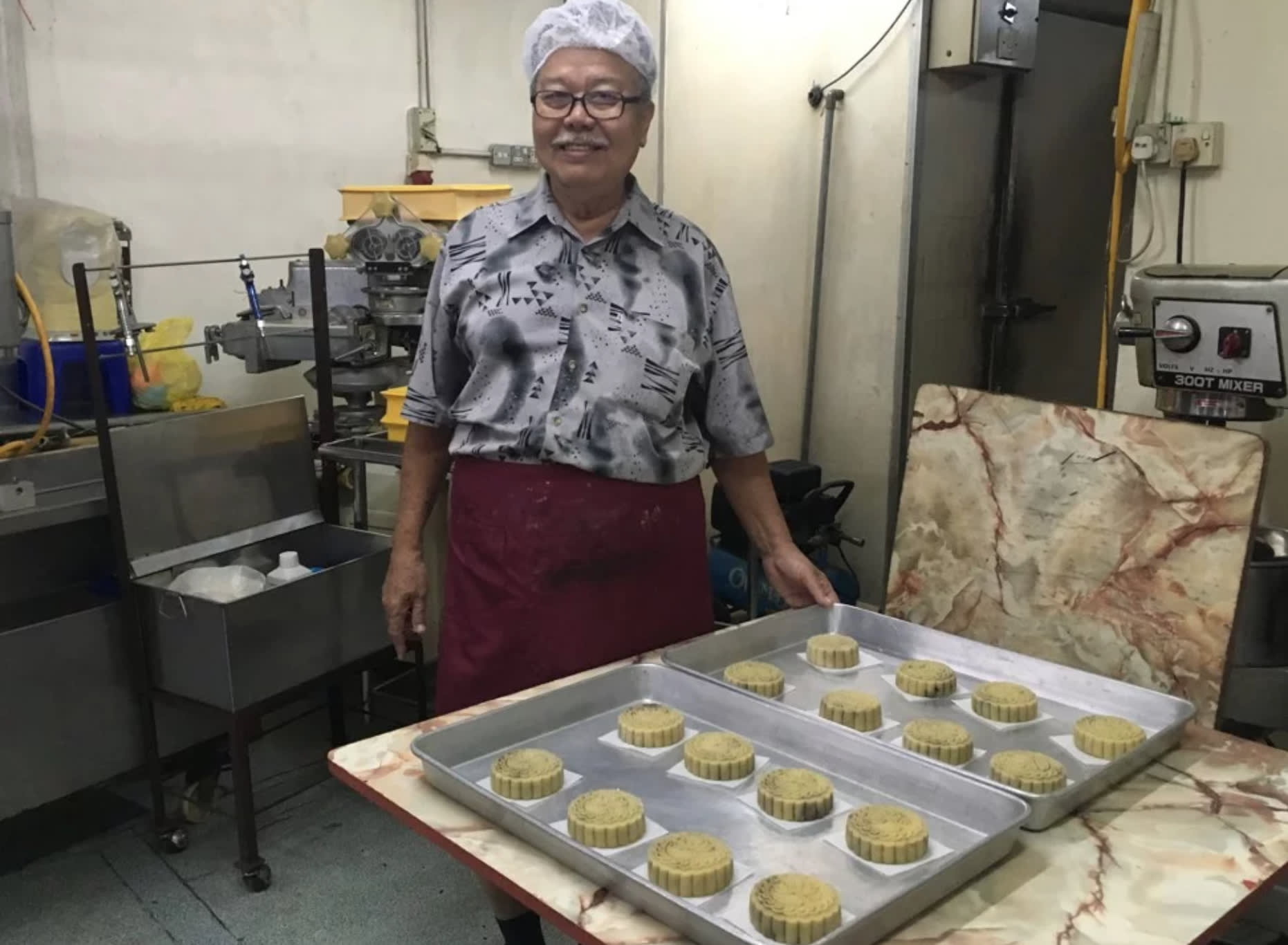 One of the most traditional mooncakes considered a rarity these days is the Red Date. Goh Kean and Rebecca Goh, a local traditional pastry maker mentioned they first tasted Red Date mooncakes at Taiwan in the 1990s. Today they are among the few makers who produce handmade Red Date mooncakes today. This pastry is highly unique as the making of red date mooncakes is particularly difficult because it takes a longer time to fry the jujube fruit for the paste. Nevertheless, their customers love the mooncakes they produced for its flavour and for the fact that each mooncake is handmade to perfection. Today, Red Date mooncakes are still sold at Fook Pan Food Industries, located at Sentul, Kuala Lumpur at an undisclosed price.