Rediscover the capital city of Malaysia
Whether you're a first time visitor or simply a local looking for fun and new things to do in KL, you've come to the right place. Aside from the usual trips to the Petronas Twin Towers, vibrant Batu Caves and bustling Sunway Lagoon, you can find plenty of interesting activities in and around Kuala Lumpur.
1. Enjoy a unique dining experience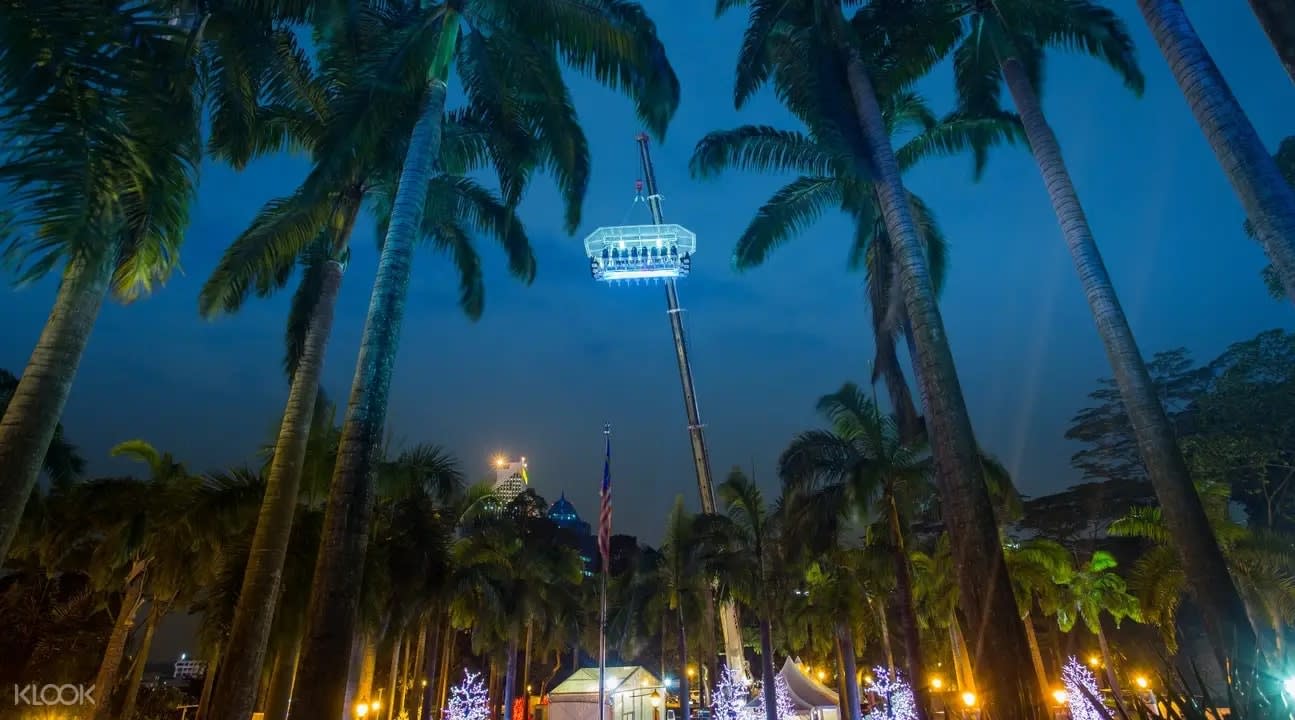 When recounting your dining experience in Malaysia, imagine telling them the story of you being suspended 50 metres off the ground at Dining In The Sky, a unique fine dining experience. You'll even have a picture to prove it!
If heights are not your thing, you can still try out an experiential dining adventure at Plane in the City which takes airplane food to the next level. You can also stand on the wing and take photos! Aside from that, why not enter the dark abyss of fine dining at Dining in the Dark where your heightened sense of taste can enjoy a 4-course feast.
2. Get an adrenaline-pumping scare at Hauntu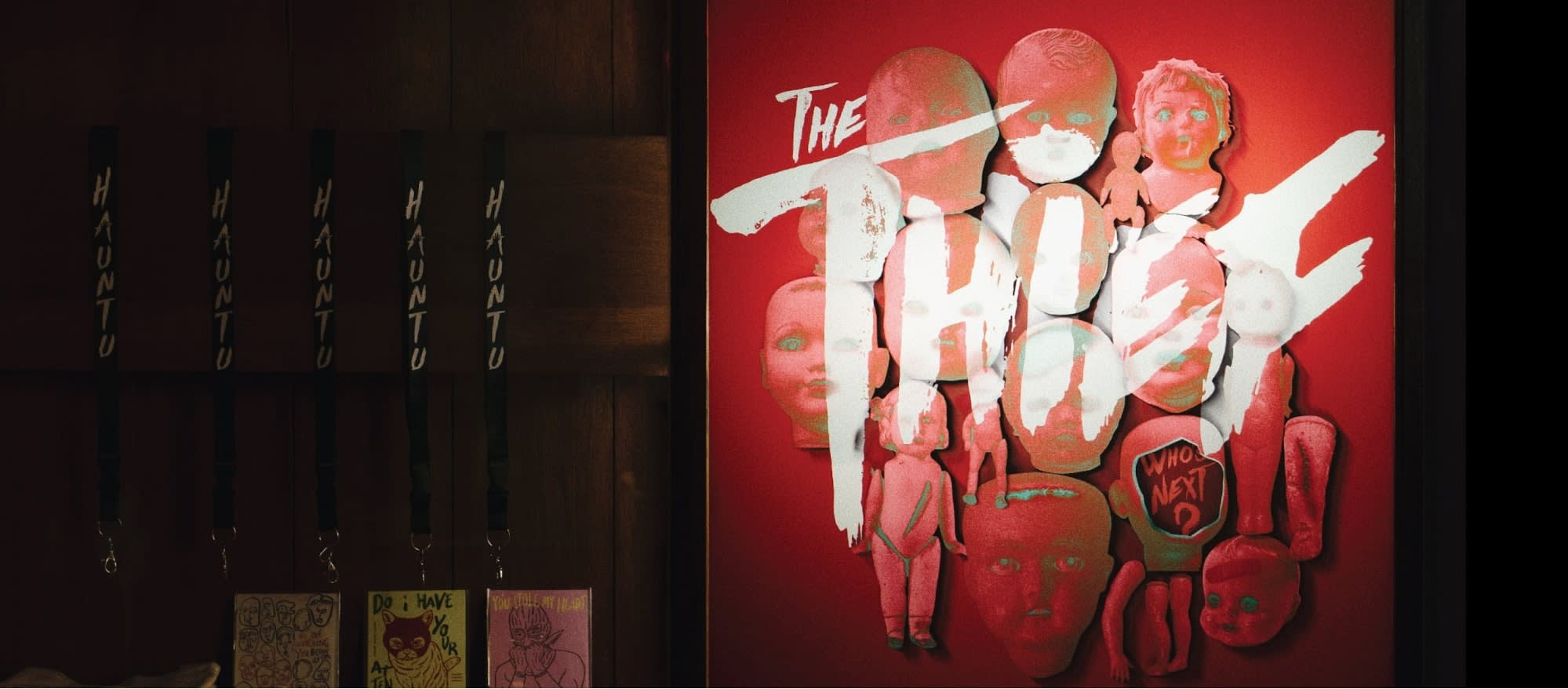 Photo Credit: Hauntu
The first fully interactive and immersive horror experience in KL, Hauntu is not for the weak-hearted. Unlike any other haunted houses, Hauntu is a mix of live theatre performance, roleplaying and storytelling.
A wordplay between haunt and hantu (ghost), your experience will include interacting with the actors, figuring out the mazes and storylines. Filled with mystery and horror adventures, there isn't a single dull second in this haunted house.
3. Learn to cook local favourites in a Malaysian cooking class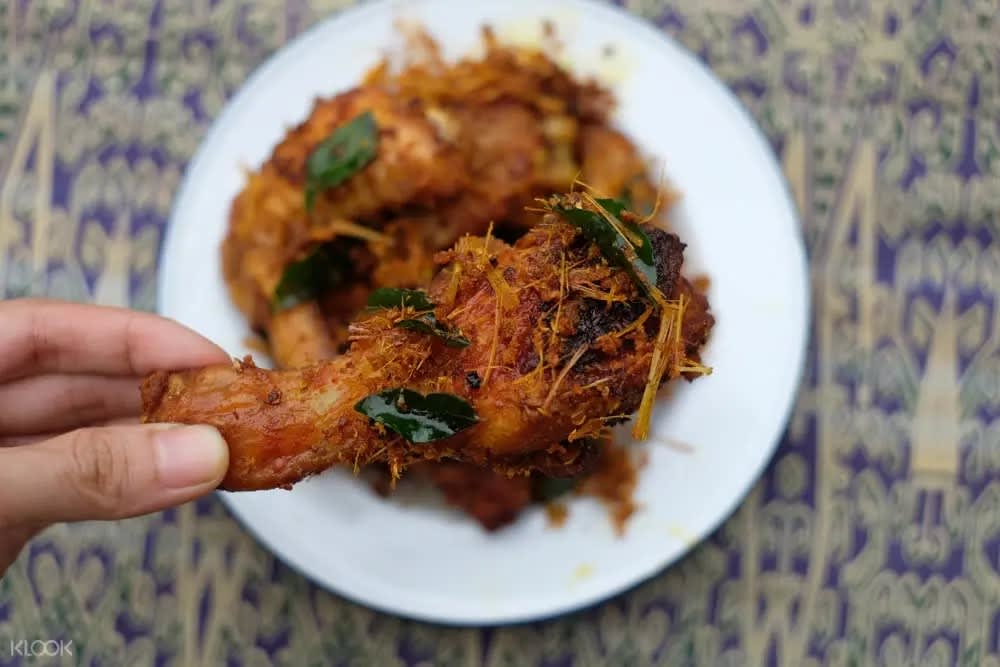 Bring a lil of the Malaysian cuisine home with you by joining a local cooking class. Learn how to make popular Malaysian staple dishes from established chef and food author, Sara Khong. Conducted in her family home, the cooking class is an authentic and homey experience unlike any other.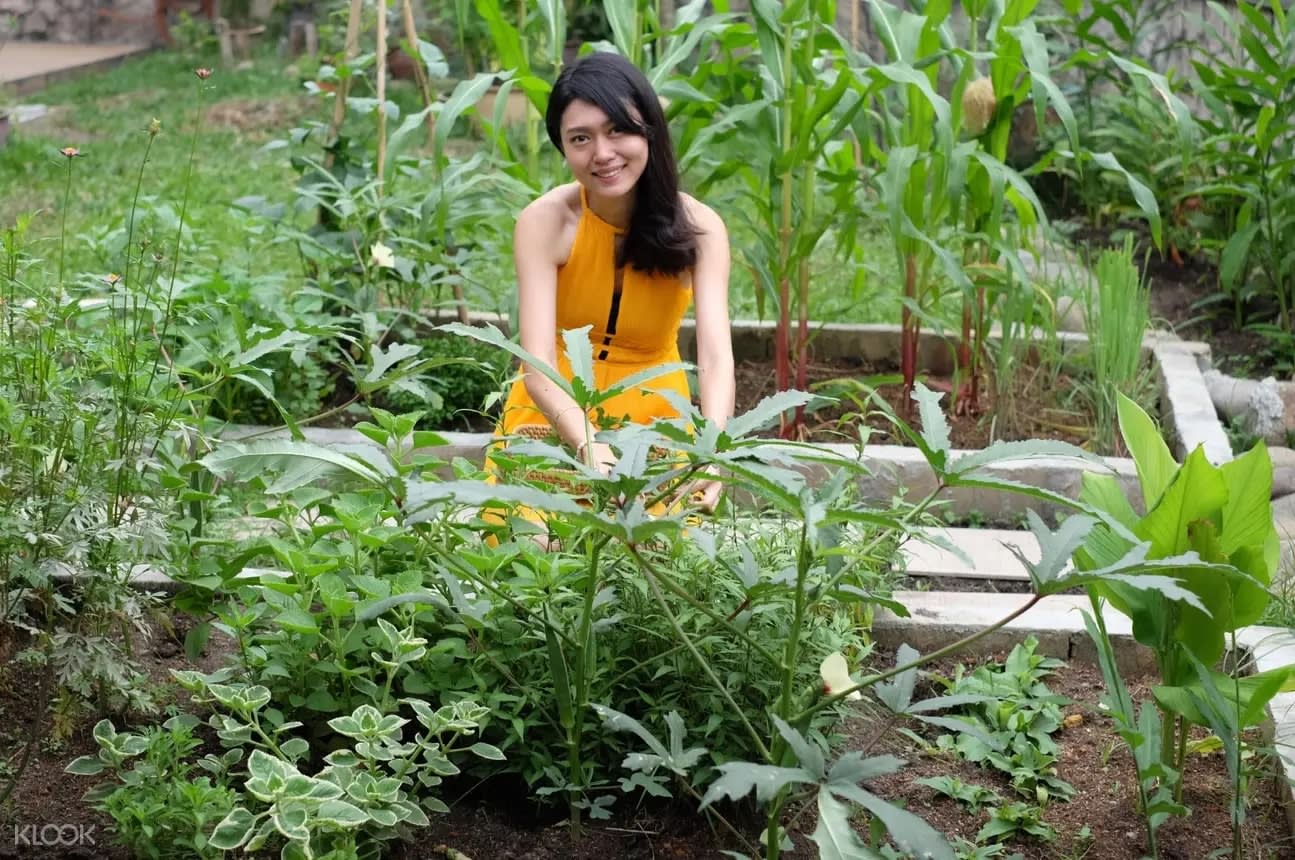 Before your cooking class, you get to visit her private herb garden, learn about the different local ingredients and pick them yourselves for your cooking class. Easy to follow along with one-on-one guidance, it's great for the older kids too. You'll learn to prepare the main, side dishes, drinks and desserts to make it a complete meal!
4. Chase the night views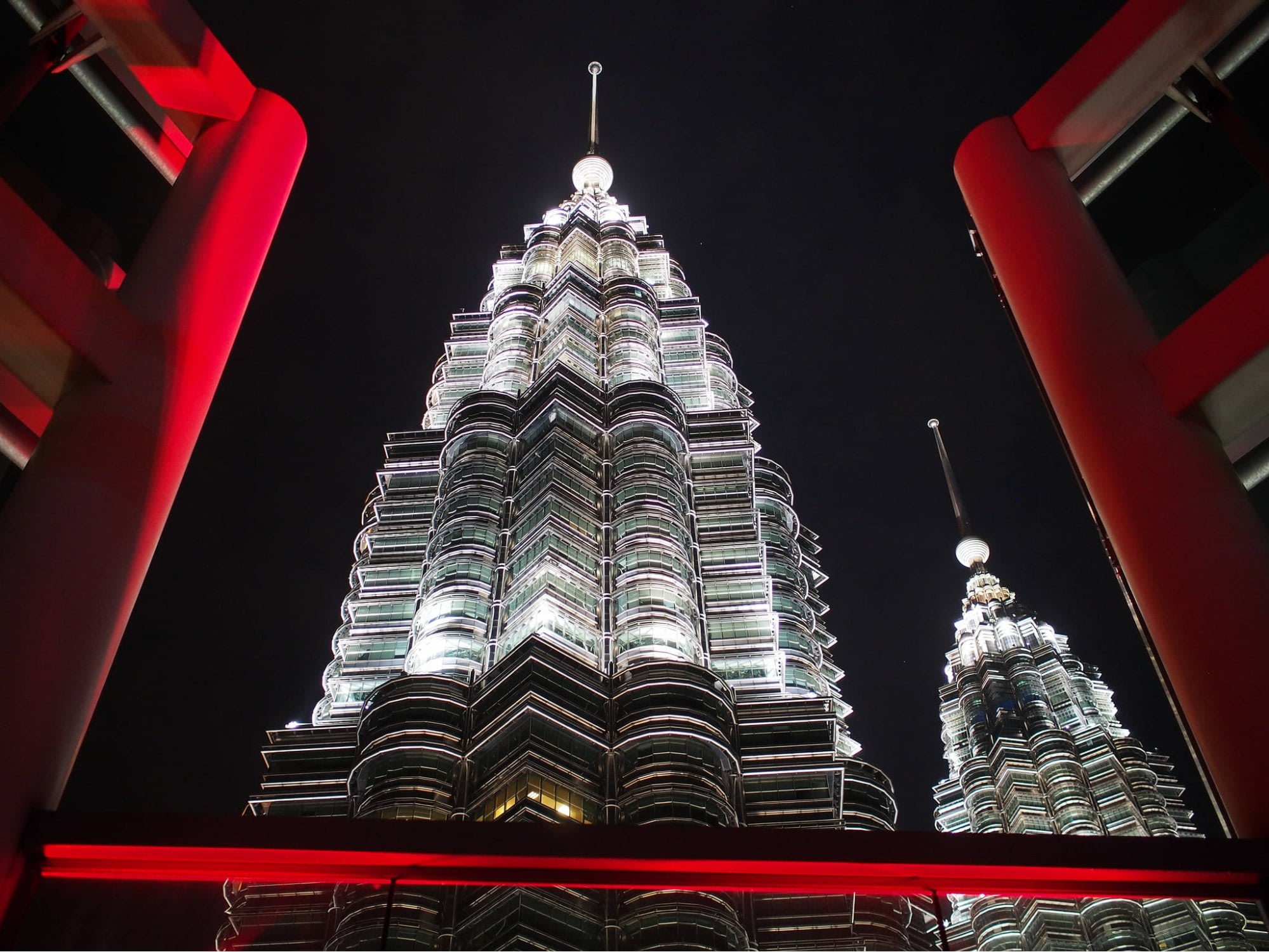 Photo Credit: Marek Kolesar for Flickr
Home to towering skyscrapers and the iconic twin towers, many restaurants and bars in KL boast an incredible view of the city skyline – whether day or night. With so many different spots spread across the city, it can be overwhelming so check out the Klook guide on the top rooftop restaurants and bars in KL.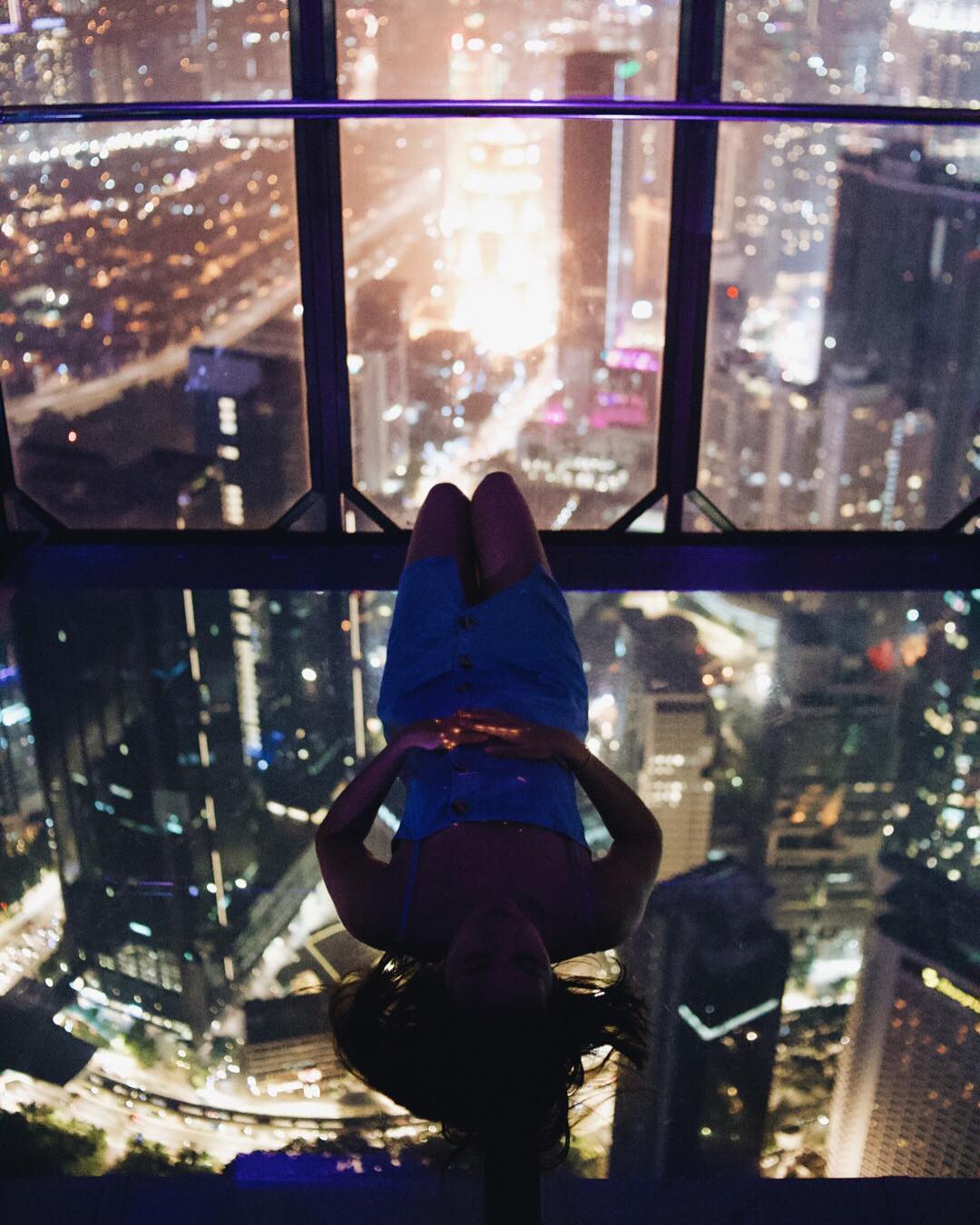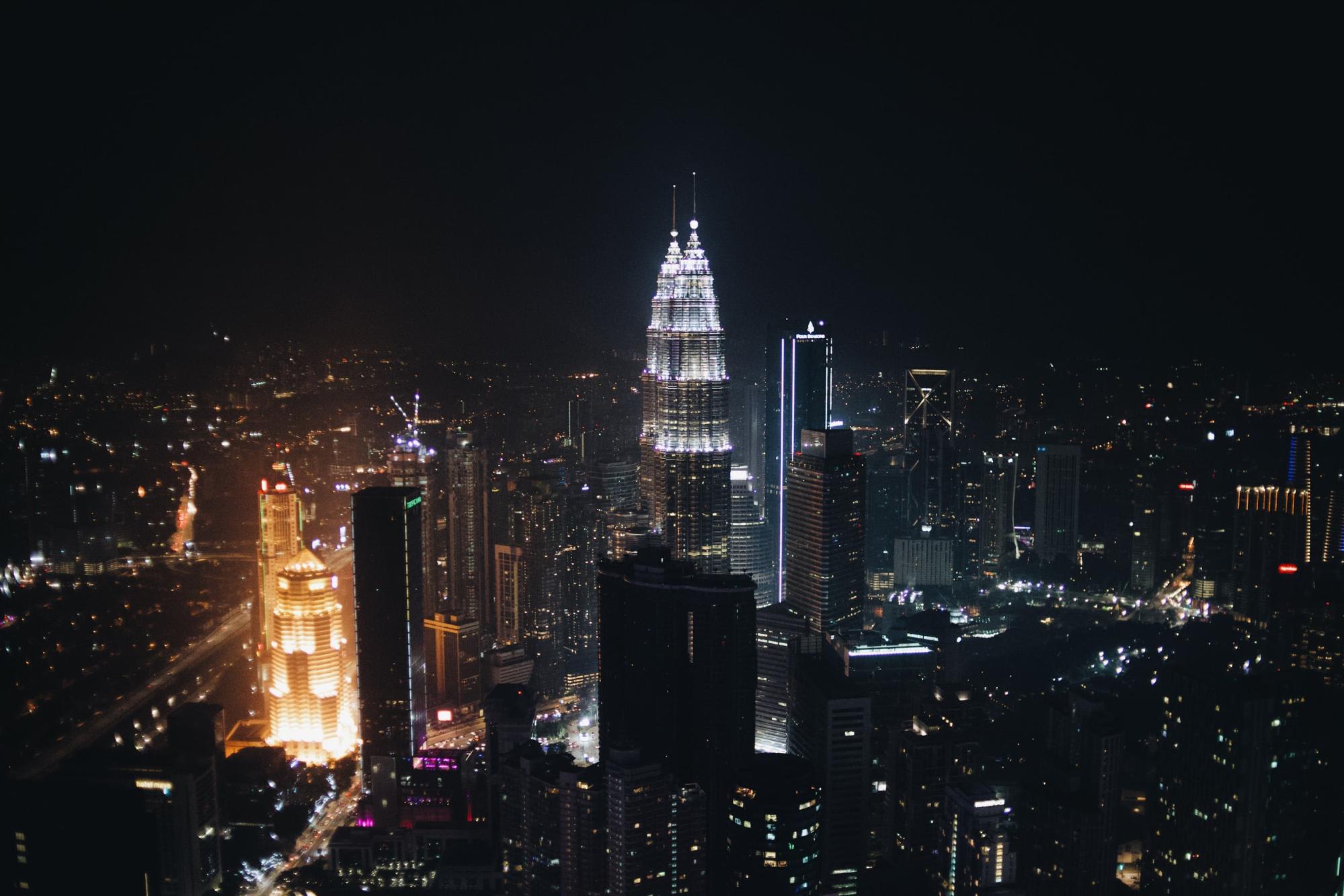 If rooftop restaurants and bars aren't your scenes, no fret. The KL tower observation deck is quite an incredible spot. Also home to Atmosphere 360, a revolving restaurant, you can head down one floor to the observation deck. To snap an IG-worthy shot, take a step into the glass cube of the KL Tower Sky Box which extends on a ledge from the Sky Deck!
5. Improve your penmanship in a calligraphy workshop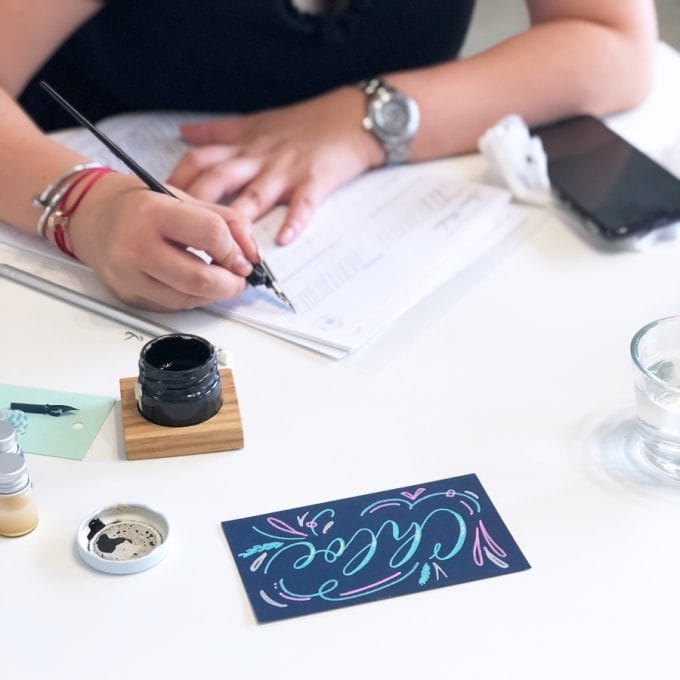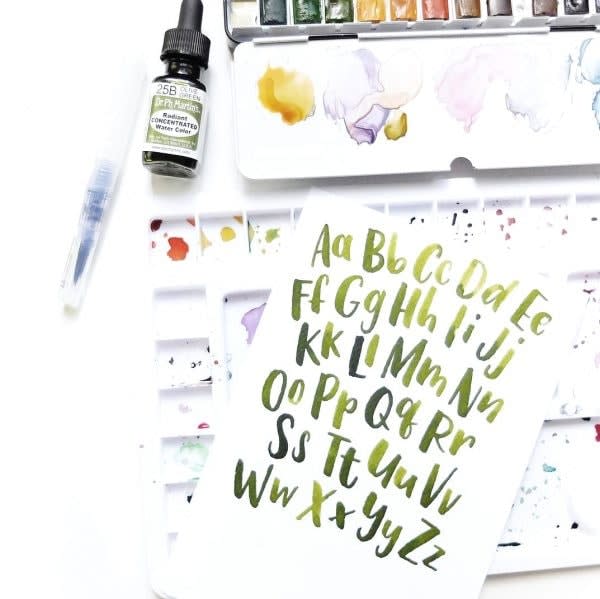 Photo Credit: KLigraphy
For a slightly low-key and relaxing activity, joining a brush lettering or modern calligraphy class is a great idea. It's suitable for everyone whether you're joining alone, as a couple, or with the family.
With plenty of calligraphy classes around KL, it isn't hard to find one with a simple search on Google. Depending on the class, you might even be able to turn your calligraphy work into a tote bag, pillow, greeting card, or plenty of other items. Imagine all the money you can save from buying greeting cards by customising your own!
6. Go on a food hunt in local neighbourhoods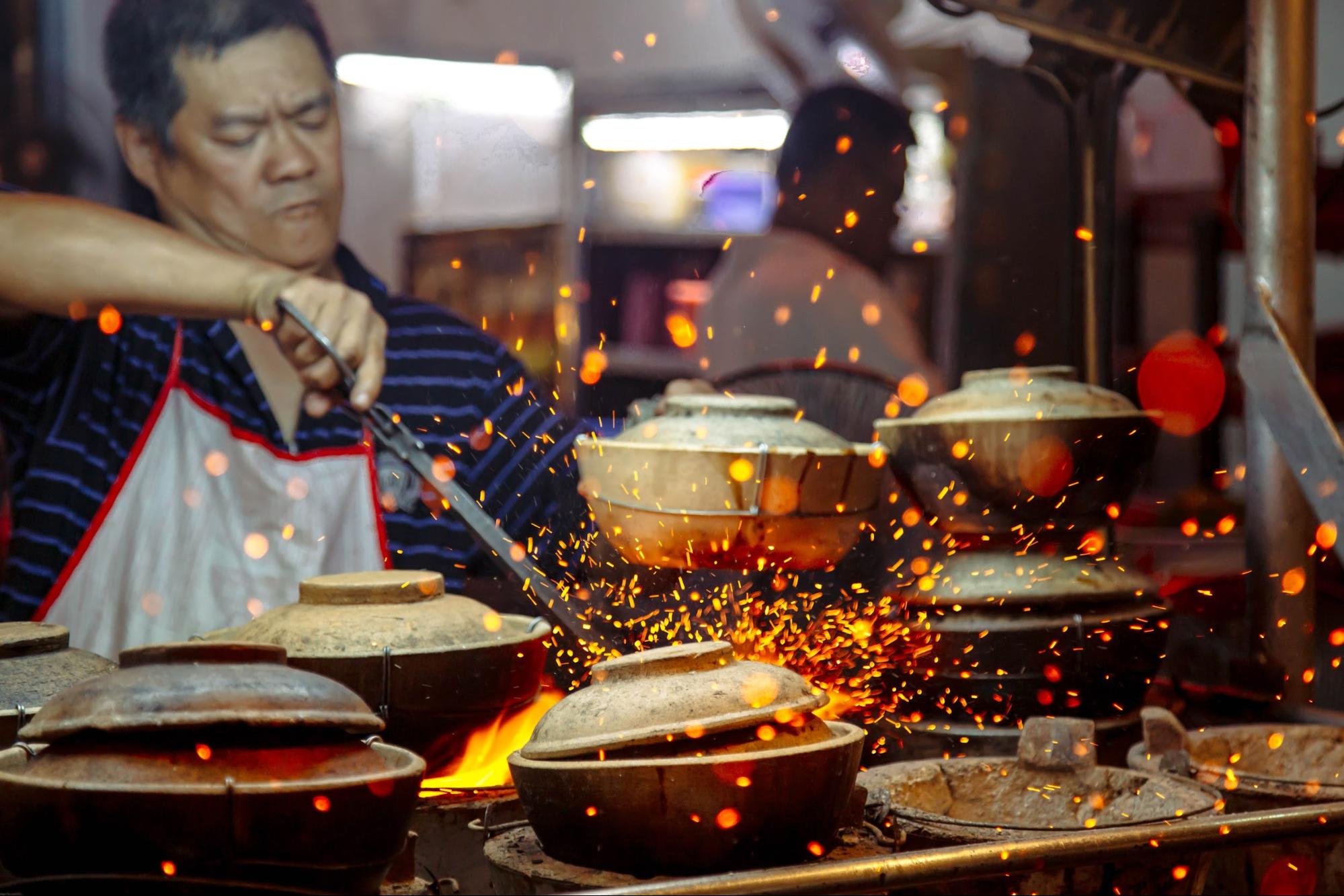 Malaysia is known for being a food haven and KL isn't any different. You can find everything from authentic local favourites to fusion dishes, cuisine from all parts of the world, and more. Venturing outside of KL to local neighbourhoods in search of good food is the perfect foodie activity!
Take a trip to Klang for comfort food, bak kut teh, or to Damansara Utama (Damansara Uptown) for the iconic Village Park nasi lemak, and plenty more neighbourhoods to check out in and around KL. Within KL, you can also check out the endless hipster cafes, bars, and restaurants in Bangsar.
7. Immerse yourself in the world of virtual reality at The Rift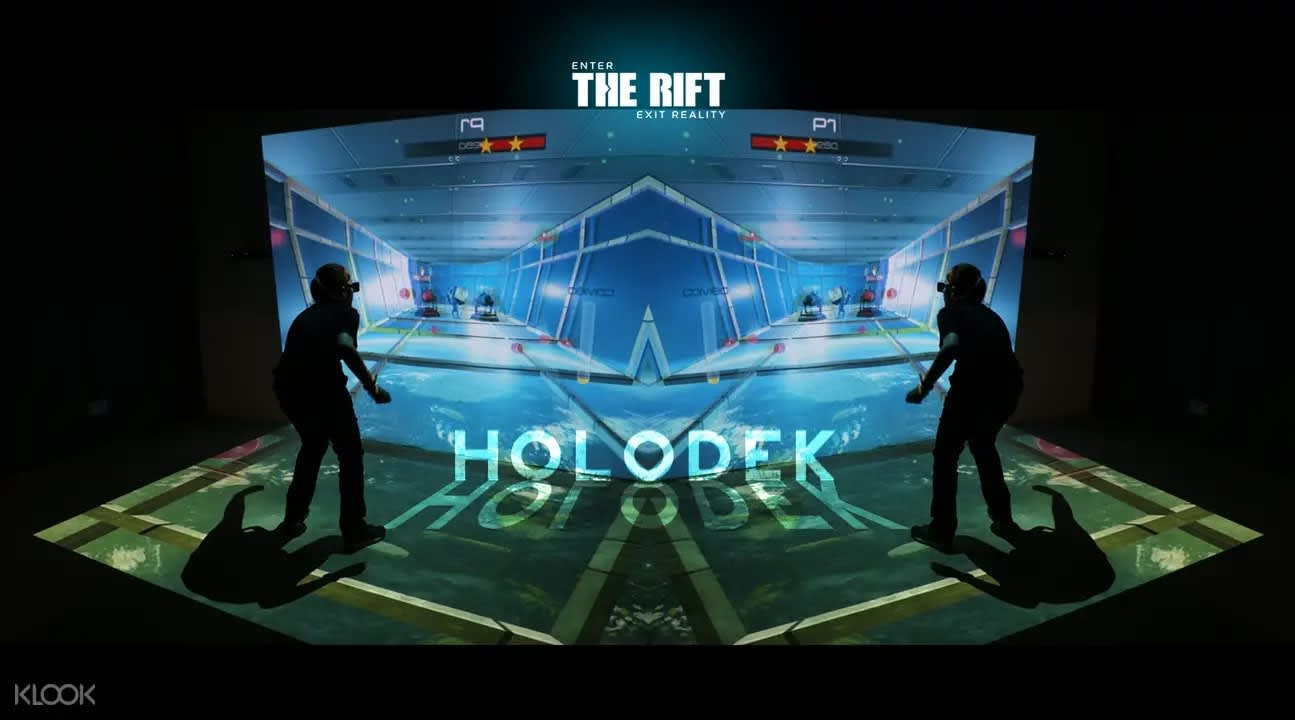 If you don't have the time to spend the whole day at a theme park, you can visit The Rift to experience a whole new virtual playground full of raging robots, zombies, and augmented reality. You can be surviving a zombie apocalypse one minute and then trying out real-life temple run the next, all in the comfort of the air conditioner.
The Rift is located strategically in Mid Valley Megamall, a popular shopping mall in Kuala Lumpur. You can easily find places to eat and shop after or before your time at The Rift. Whether you're going with friends or family, there is something for everyone.
8. Snap IG-worthy photos in hipster cafes around KL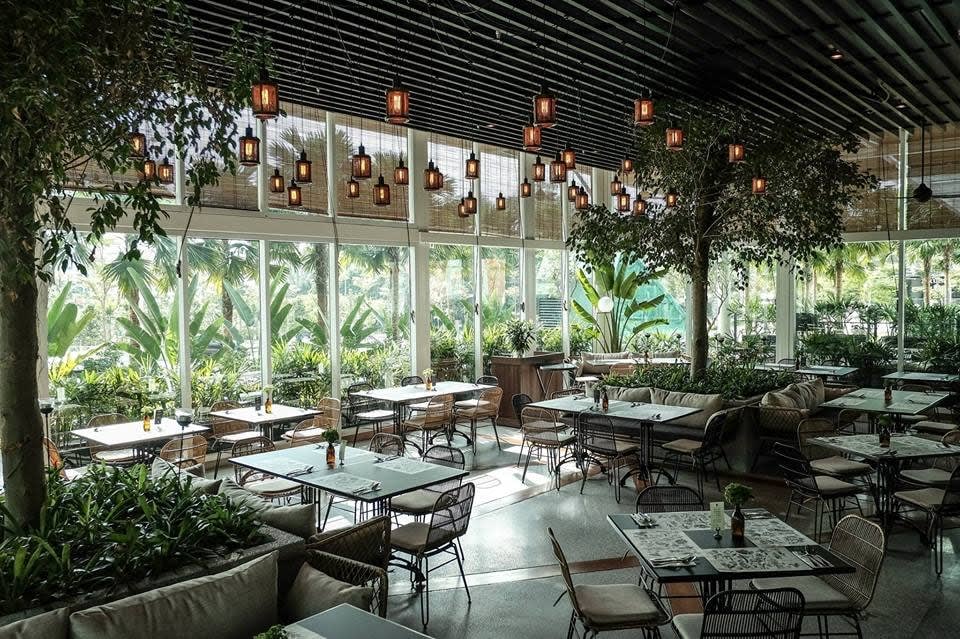 Photo Credit: Botanica+Co
Kuala Lumpur is teeming with beautifully-decorated cafes, restaurants and dessert places. Hence, it would be a shame not to visit them and explore the new trendy eats. In the meantime, you can also step up your Instagram game during your cafe-hopping adventures.
From the popular and charming Merchant's Lane in Petaling Street to the modern greenhouse-themed Botanica+Co in Bangsar South, you can even venture into the lesser-known cafes like Pokok KL Cafe, Muse Eatery, Curee and more.
9. Interact with the gentle giants at Kuala Gandah elephant sanctuary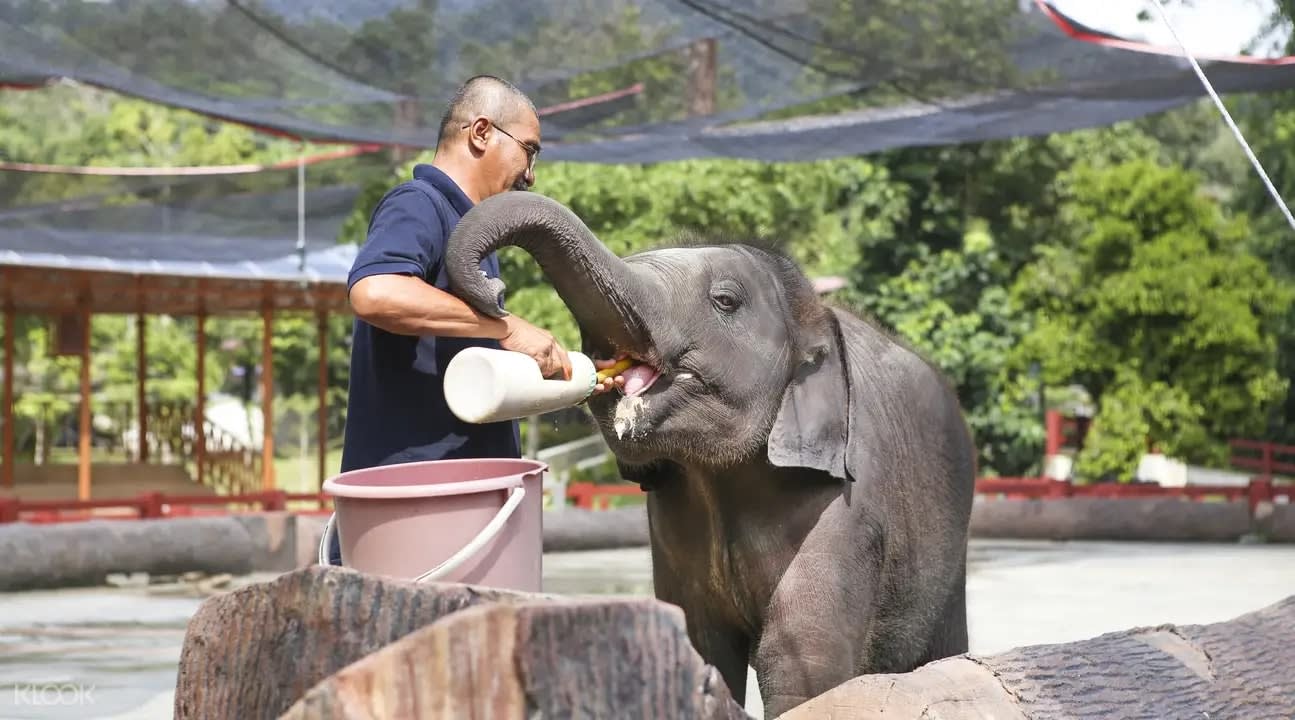 Take a day trip from KL to meet the majestic elephants in a conservation area dedicated specifically to them at Kuala Gandah. Established all the way back in 1989 by the Department of Wildlife and National Parks, the Elephant Sanctuary is a great place to see how elephants live and interact in a natural environment.
You can even get up close and personal with a chance to bathe the elephants using special brushes — under the watchful eye of the park rangers, of course. It's a great way to learn about these gentle giants and the efforts to rehabilitate them.
10. Take a wild ride aboard the flyboarding experience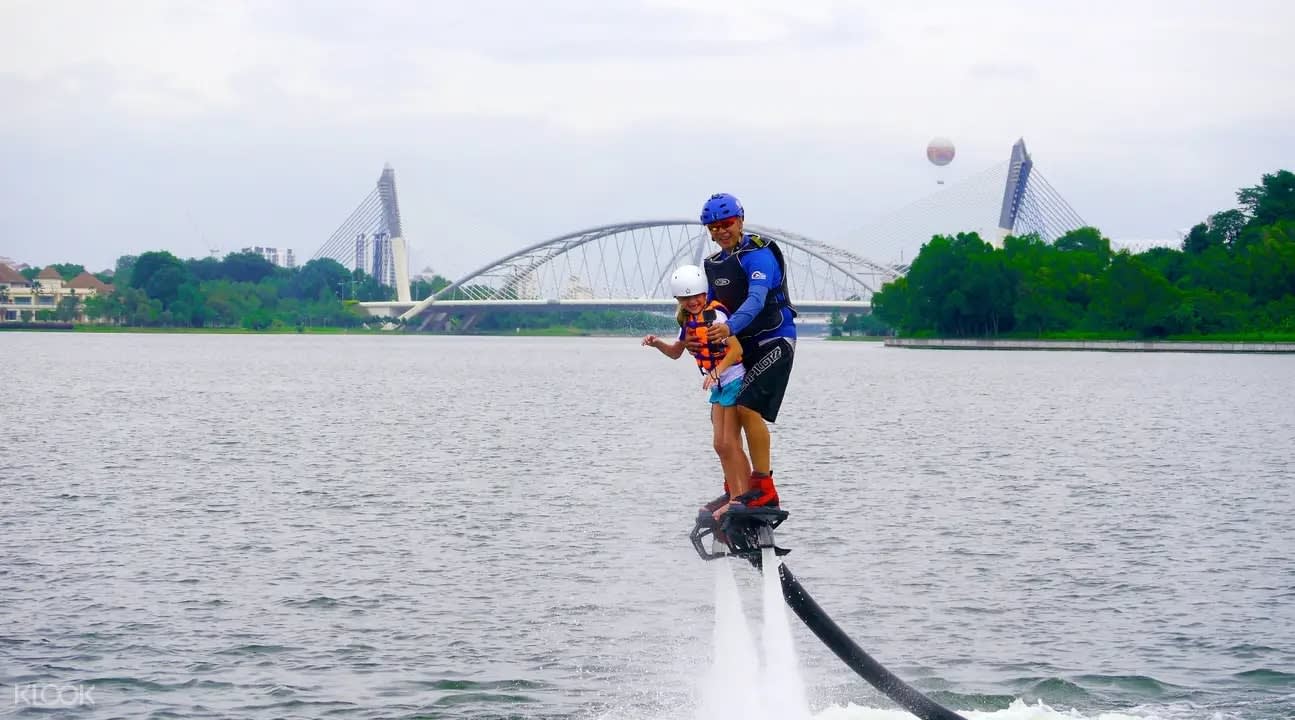 If you're an outdoorsy person, you'll definitely want to try out the flyboarding experience at Marina Putrajaya. Strap on your jet and get hoisted up the air as you learn new tricks. If you get the Jetpack Experience, you can go even higher!
While you're up in the air, make sure to enjoy the view and the beauty of Lake Putrajaya as well. Children aged between 13 and 18 within the weight limits are able to join as well so it can be a fun family outdoors day out.
Be ready with your KL essentials!
Start your KL trip on a smooth sail with the private airport transfer from Klook. If you've got your days all planned out with activities, get to your destinations hassle-free with a private car charter. Prefer to take the trains? Get the KL TravelPass instead! Make sure you stay connected at all times with your 4G SIM Card and WiFi Device! Not sure what are the must-see and must-do in the city? Check out the list below!
Sunway Lagoon
Aquaria KLCC
Batu Caves
Petronas Twin Towers