This article was written in collaboration with Sunway Pyramid.
If only every day is a holiday
It's school holidays again, which makes it the perfect opportunity to spend quality time with the family! Don't waste precious time at home watching cartoons when you can do that on just a normal weekend. Go on a fun day out or perhaps a long weekend trip to one of the many exciting family-friendly places across Malaysia as well as in neighbouring countries listed below:
Klang Valley
1. Nickelodeon Slime Time @ Sunway Pyramid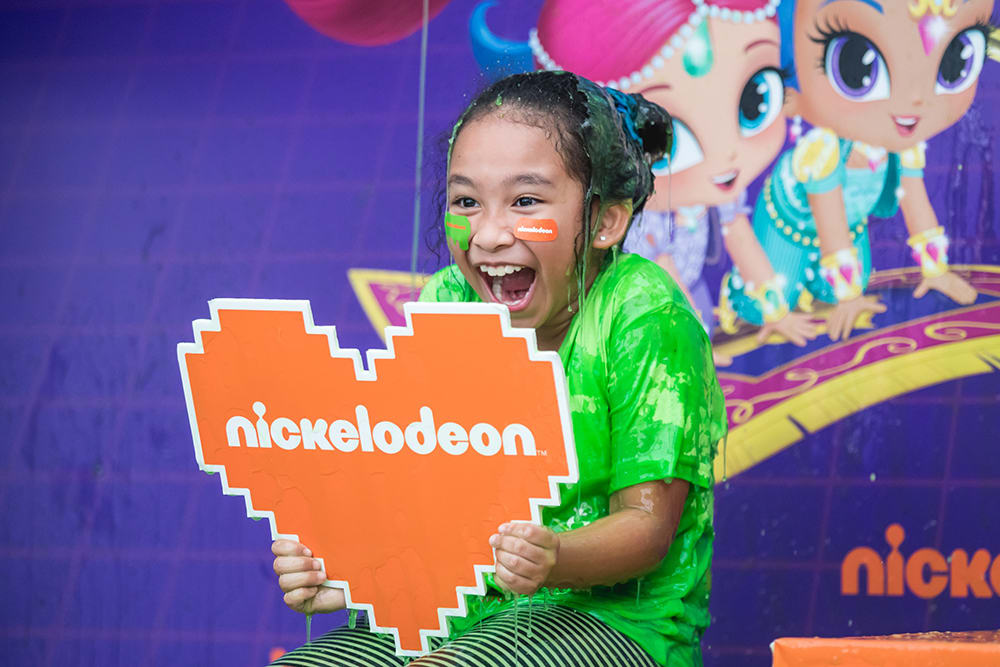 Bring your kids to Malaysia's first ever unique slime experience in Sunway Pyramid's Nickelodeon Slime Time! From 15 to 31 March at LG2 Orange Concourse, your kids can have fun at the two play areas – a dry play area and the slime play area.
With several exciting activities like Slime Escape Room, Slime Workshop, Kid's Playground, Slime Blaster, and Slime Shower, the kids can also win special prizes in selected activities. For those especially keen on the Slime Shower, make sure to pre-register here and bring extra clean clothes!
2. Sunway Lagoon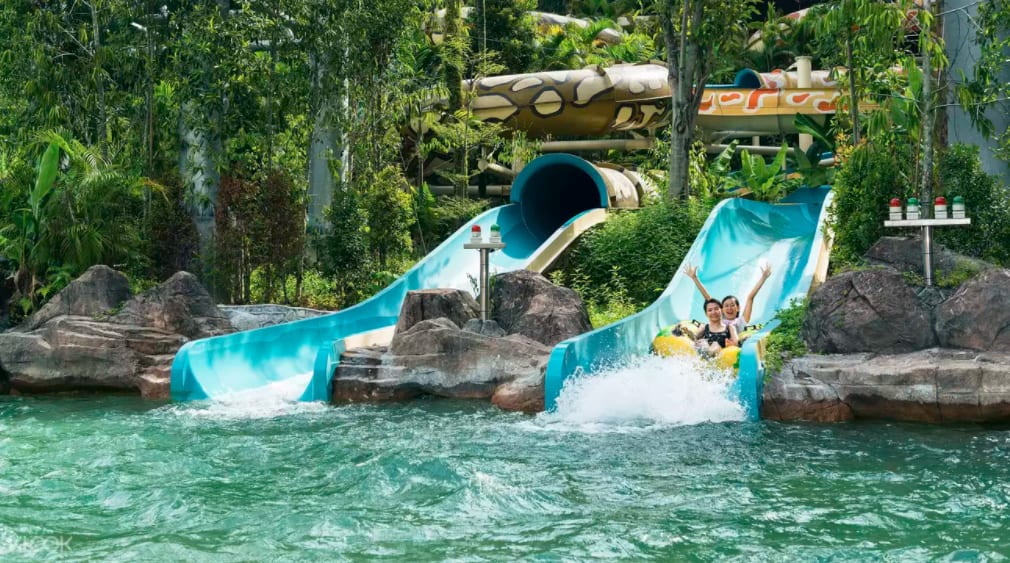 This quintessential Malaysian theme park is an obvious choice that your kids will never get tired of! Whether it's splashing about at the water park, swooshing down the exciting slides, riding the thrilling roller-coaster, or petting the cute animals, Sunway Lagoon is as much fun for the adults as it is for the little ones.
Make sure to check out our Sunway Lagoon guide for tips and tricks so that you and your family can fully maximize your time at the park!
3. Aquaria KLCC
Voted as one of the Top 5 Aquariums in Asia by TripAdvisor, Aquaria KLCC is perfect for a family day out. Be amazed as you walk through the 90-meter underwater walkway tunnel where you can see fishes and live sharks swimming past you!
As you and your family explore the 5,000 exhibits of underwater and land creatures, your kid can also learn about the conservation of the marine ecosystem.
4. KidZania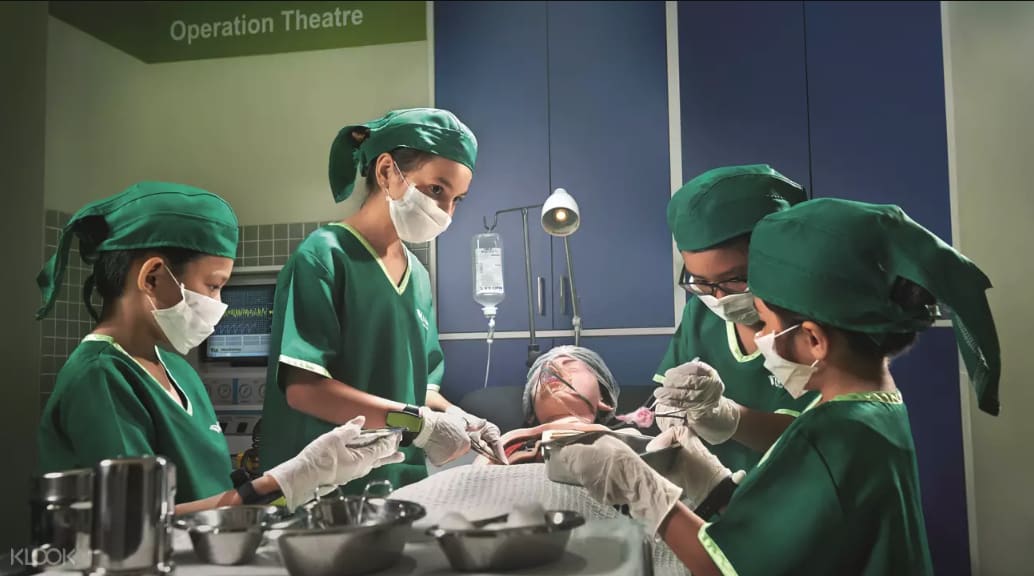 Give your kids a fun day of learning, with over 70 scenarios and careers to try out in KidZania. They'll get to learn to pilot an aeroplane, write for a newspaper, put out a fire, and more. By earning money in the miniature city, they can learn how to save and spend wisely as well as develop valuable life skills to prepare them for the world!
If you're visiting neighbouring countries, you can also visit their respective children's theme parks like KidZania Singapore, KidZania Bangkok, and more.
Ipoh, Perak
5. Lost World Of Tambun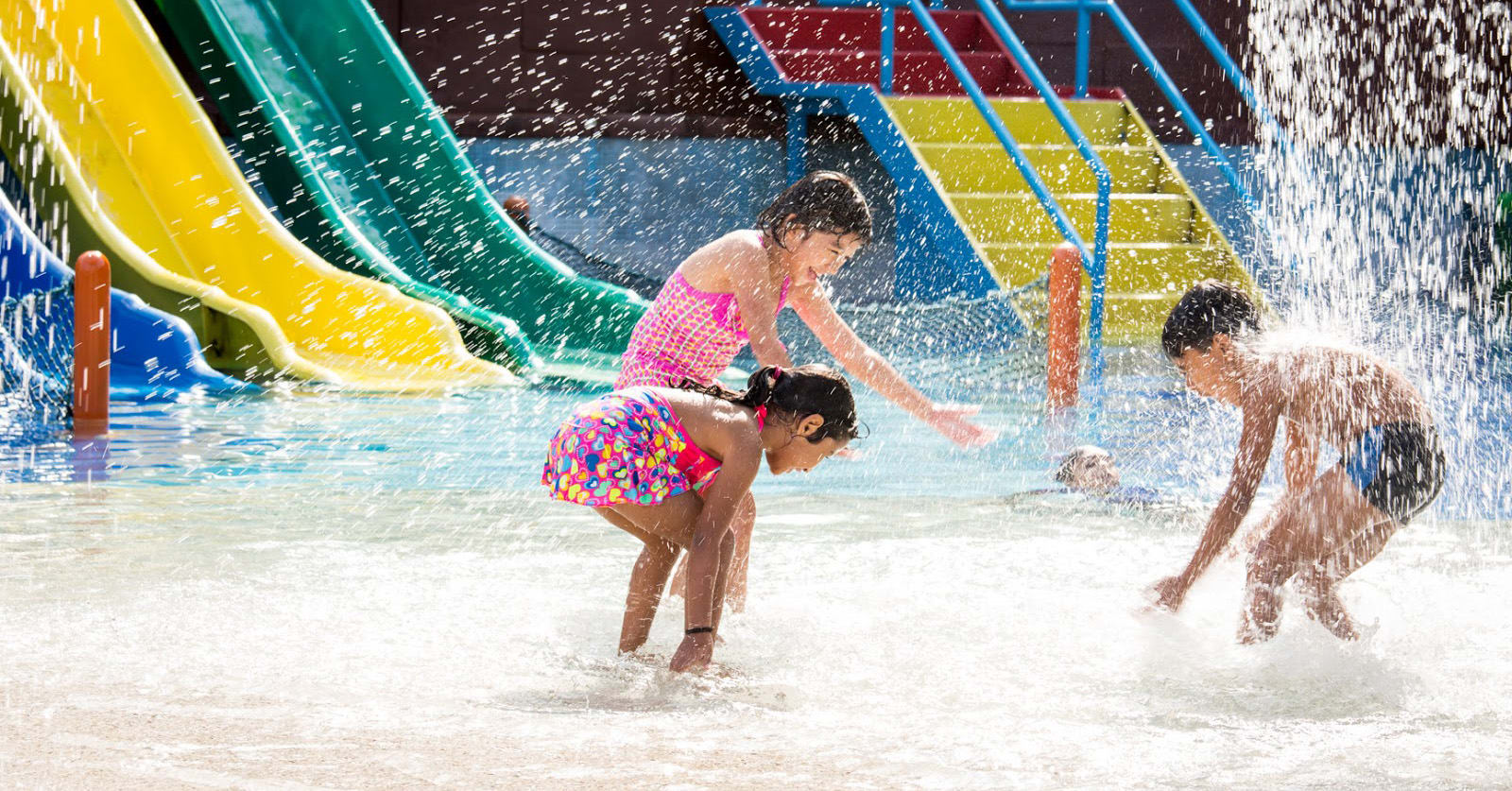 Amidst the majestic limestone cliffs and greenery is a theme park full of wonder and excitement! After slurping your Ipoh hor fun for breakfast, head over to Lost World Of Tambun to admire the Siberian tigers, hop on the family-friendly rides and enjoy the sights as you soak in the hot springs!
6. Movie Animation Park Studios (MAPS)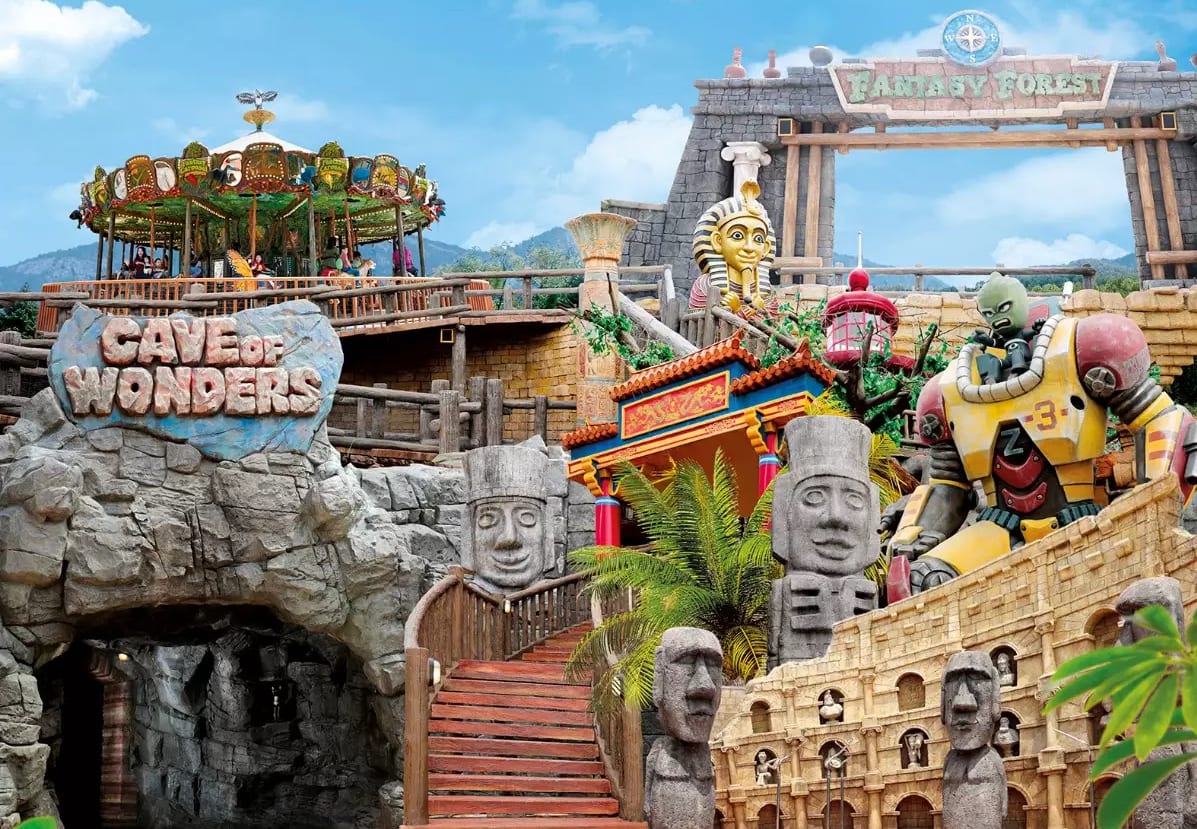 Boasting 6-themed zones with 23 interactive attractions and 15 adrenaline-filled rides, Movie Animation Park Studios (MAPS) is sure to let your imaginations run wild whether you're a kid or a kid at heart! When you get your ticket from Klook, you will get a full day admission as well as unlimited access to all the MAPS rides and attractions. The more you enjoy the ride, the greater the value since they're all pay-per-ride activities at the theme park.
Penang
7. ESCAPE Adventureplay Theme Park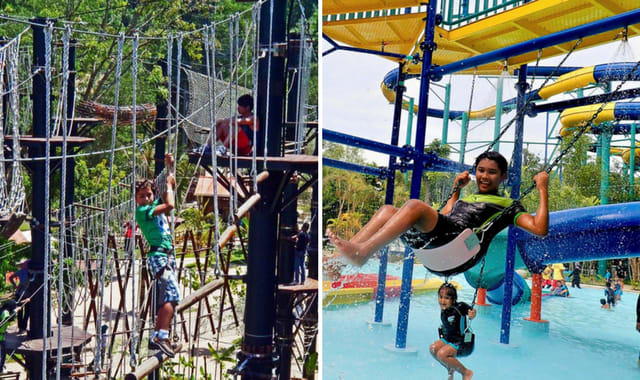 Just half an hour away from Georgetown, Penang is ESCAPE Adventureplay Theme Park. This exciting amusement park has ziplines, water slides, rides, obstacle courses, and more. The attractions have been designed to suit different ages and energy levels so that the whole family can have fun together!
8. The TOP Komtar Penang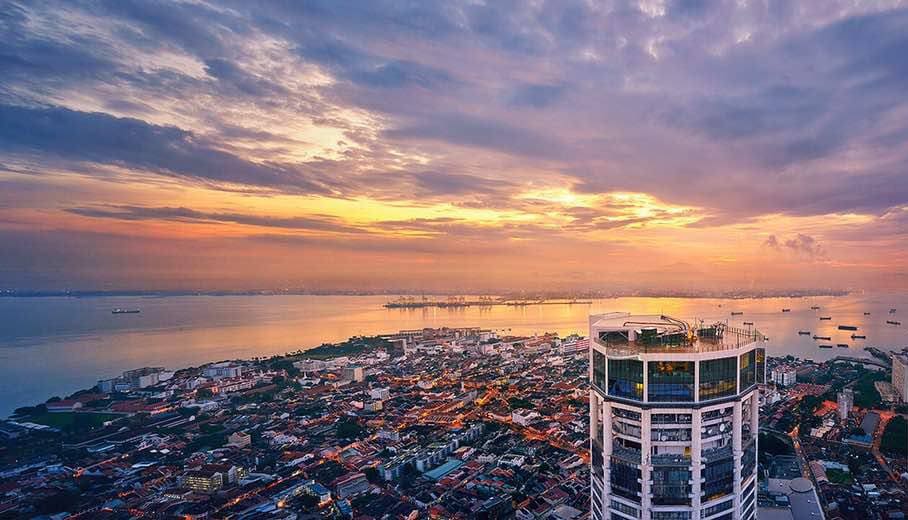 Make your way to The TOP Komtar Penang, the tallest building in the state for a breathtaking 360-degree view. This is the perfect opportunity for a one-of-a-kind family photo, for sure! With the Avenue of Adventures combo, you and your family can also have fun at the 7D Discovery Motion Theater, Jurassic Research Center, Tech Dome and more.
Pahang
9. Bukit Gambang (Safari Park & Water Park)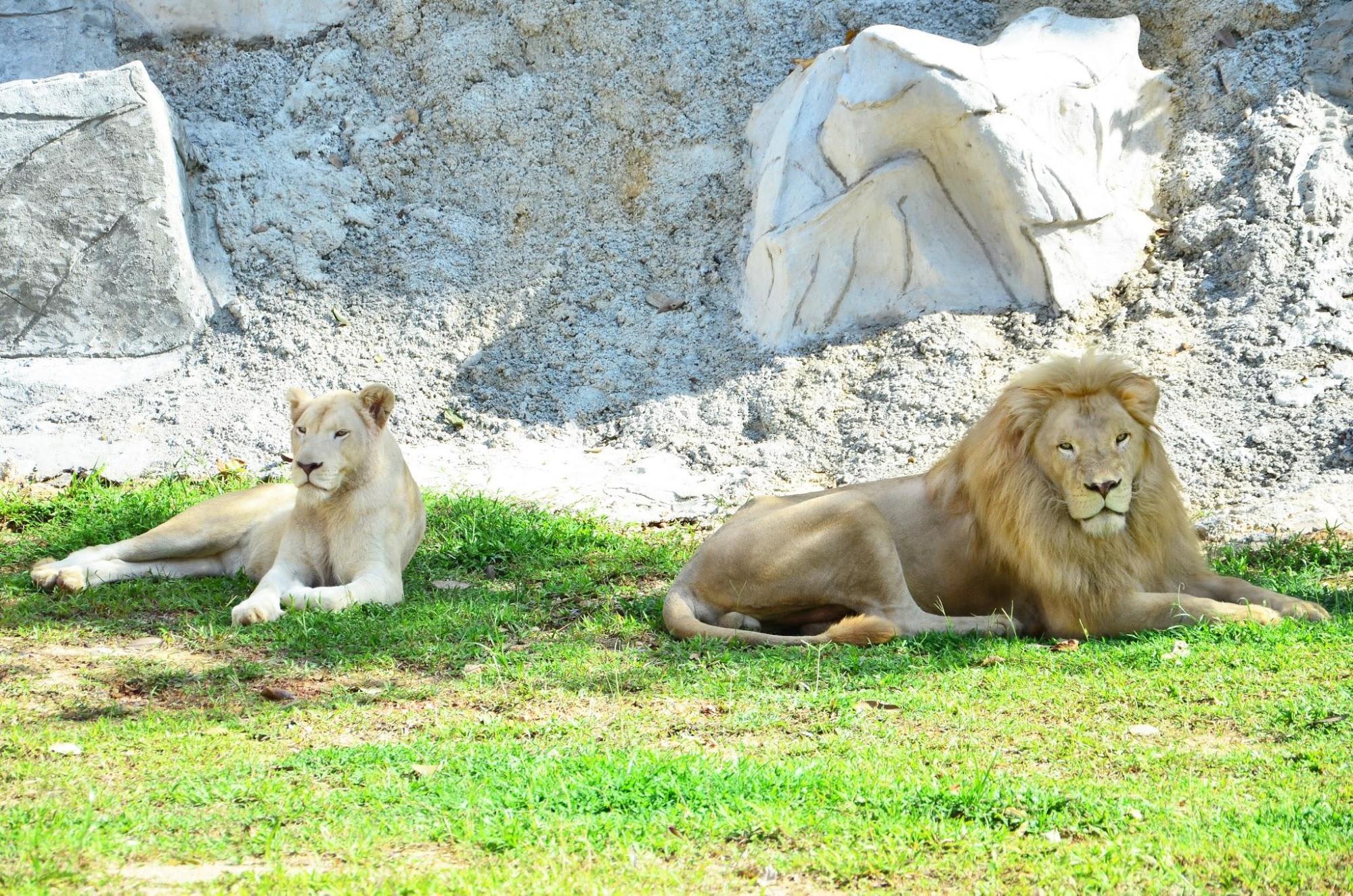 Did you know that just 2.5 hours away from Kuala Lumpur is Malaysia's largest zoo safari park? The Bukit Gambang Safari Park is home to 300 animal species in their natural habitat, like white lions, cheetahs, bears, white kangaroos and more. Now, that's a fun way for kids to learn about the animal kingdom!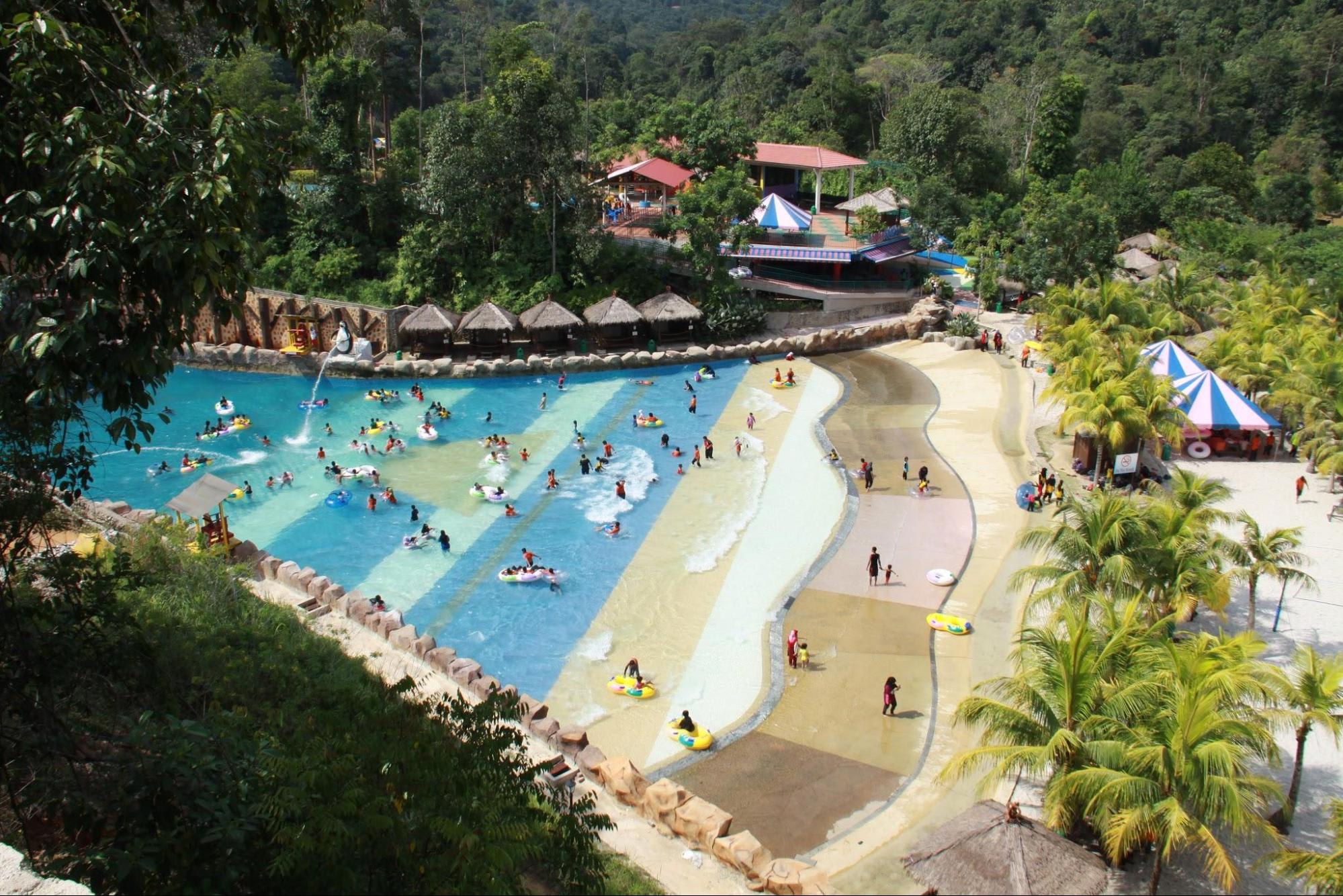 Aside from the Safari Park, Bukit Gambang is also home to a water park! In the thick of the lush jungle, this 45-acre Bukit Gambang Water Park has the longest canopy slide in the country as well. There's also a raft for a scenic cruise with the family and many other fun attractions. Away from the hustle and bustle of the city, this hidden gem is great for a relaxing yet exciting family day!
Melaka
10. A'Famosa (Water Theme Park, Safari Wonderland, Old West Cowboy Town)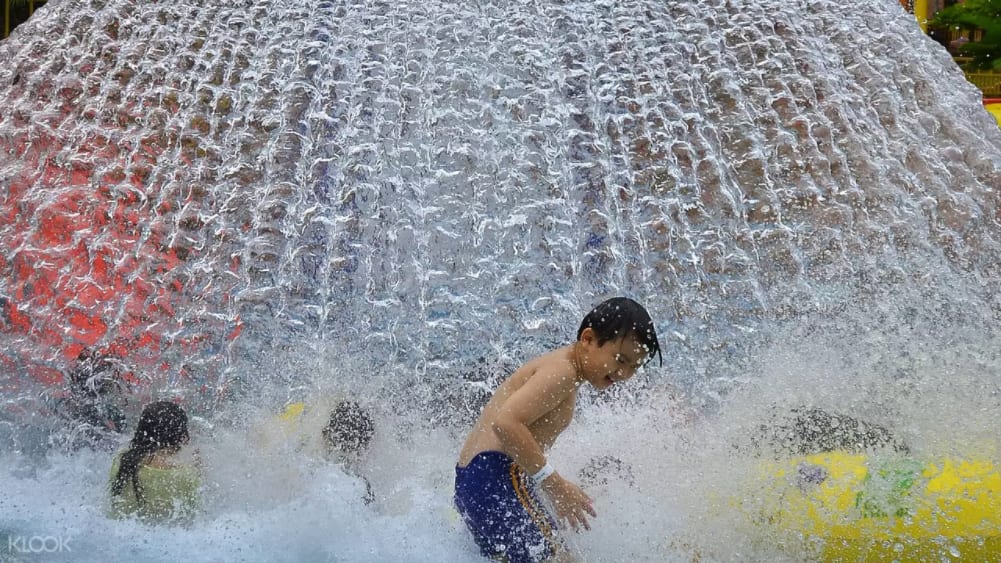 There are 3 separate theme parks in the A'Famosa integrated resort area. A kid's dream come true, the A'Famosa Water Theme Park has 11 fun rides and attractions to cool off on hot afternoon days. A great addition to a day trip to Melaka, we reckon your kid wouldn't want to leave after the whole day of fun at the water park!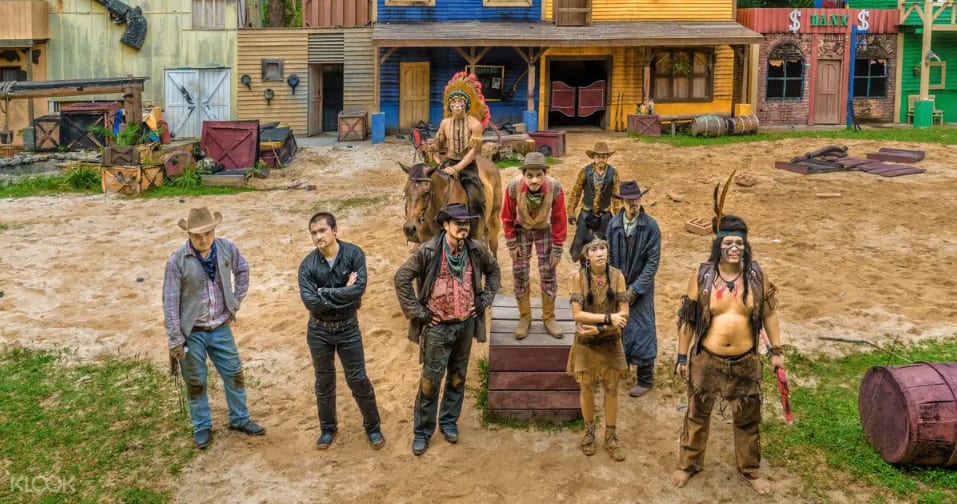 The A'Famosa Safari Wonderland is also a great attraction where your kids can interact with exotic species through immersive activities such as petting and feeding various creatures. It's also an exciting safari, home to ferocious tigers, elegant flamingos, towering giraffes, and more. Make sure to board a scenic cruise to the middle of a lake and visit Monkey Island to encounter lemurs, monkeys, and gibbons!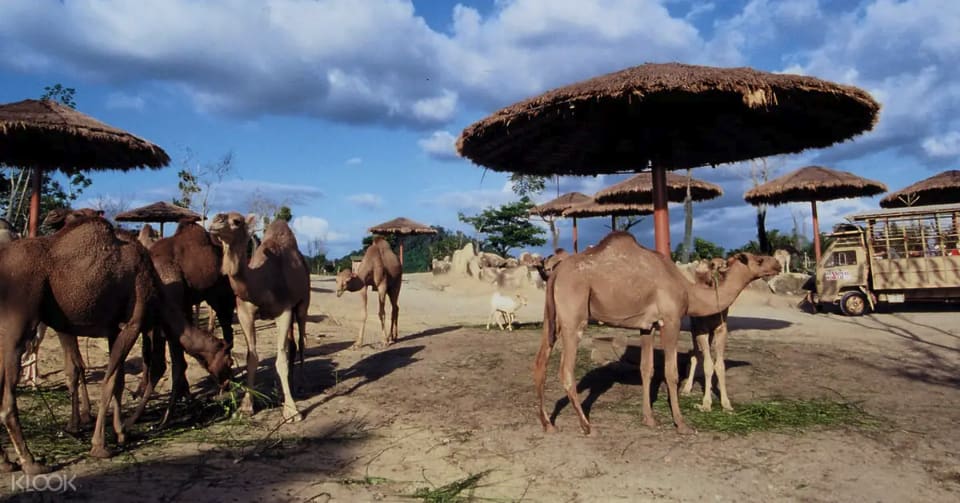 At the A'Famosa Old West Cowboy Town, on the other hand, join in the fun with the boisterous cowboys and merry Red Indians in the charming setting of the Old West. See rustic buildings and the culture of the western world come to life in exciting attractions and performances. There's also the Children Theme Park, the 4D Theater, Fun Fairs, Carnivals, and more.
Johor
11. Legoland
Doesn't matter if you're a kid or a kid at heart, LEGO's will never stop being fun! At Legoland in Johor, it's where your bricks of imagination come to life, in forms of famous landmarks, theme park and water park. From laser blasters to VR roller-coasters, LEGO robots and more, it's impossible to have a boring family day at Legoland!
If you want some useful tips and insider hacks, read up on our Legoland guide to fully maximize your time at the park!
Singapore
12. Sakura Matsuri @ Gardens by the Bay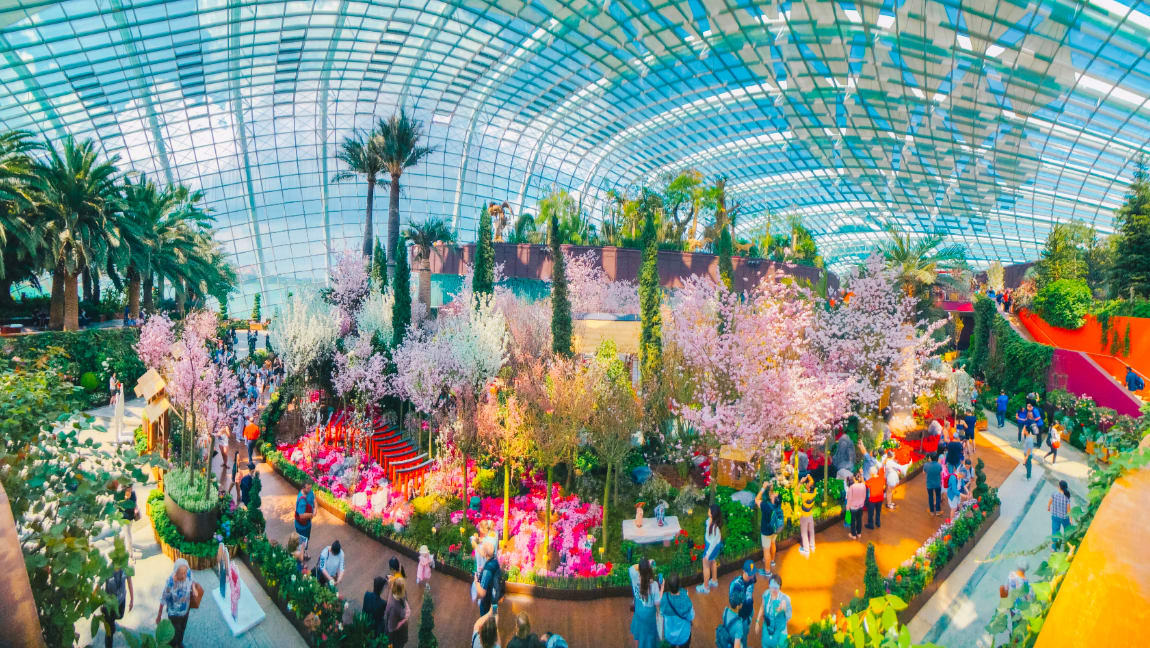 An iconic Singapore destination, Gardens by the Bay is undoubtedly beautiful and should be top of the must-see list. For those who aren't able to check out the sakura blooms in Japan or Korea, you can check out the Sakura Matsuri Festival in Gardens by the Bay from the 9 to 31 March 2019.
Maximise your time at the bay with special combo packages – combine an afternoon at Sakura Matsuri with a stroll through the OCBC Skyway, or catch a panoramic view of the cityscape from the top of the Singapore Flyer.
13. Sesame Street 50th Birthday Bash @ Universal Studios Singapore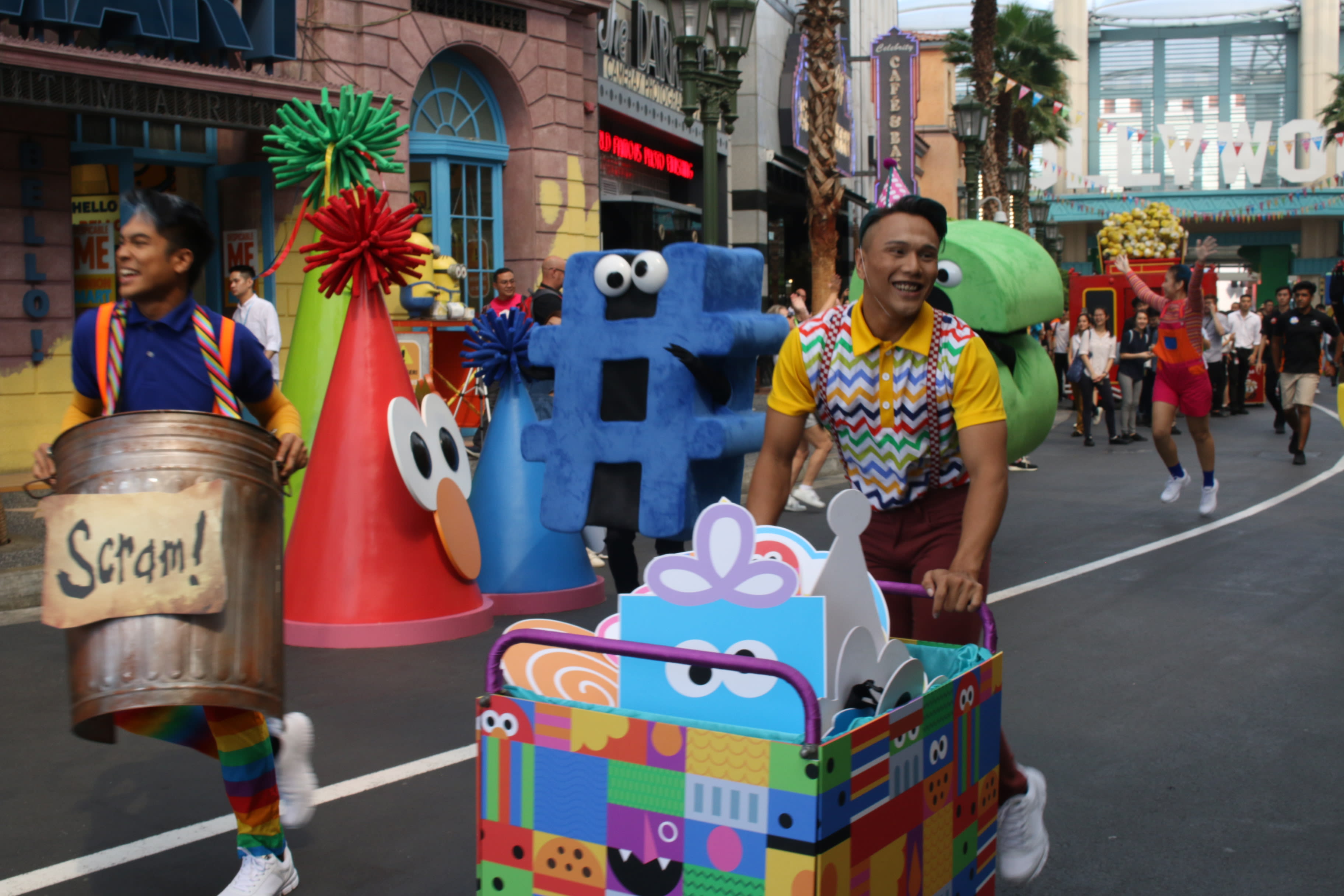 The iconic theme park in Singapore, it's a must to visit Universal Studios Singapore with the family! Taking over the Hollywood and New York zones, there will be a Sesame Street party from 8 March to 28 April 2019 in Universal Studios Singapore. Aside from the usual top attractions like Puss In Boots' Giant Journey, Battlestar Galactica: HUMAN vs. CYLON™, and Jurassic Park Rapids Adventure™, you can check out the Sesame Street parade and Hollywood Dreams Light-Up Parade!
Since it's the school holiday period, you can expect a huge crowd. Make sure to get a Universal Studios Singapore™ Express Pass to skip the queues!
Bangkok, Thailand
14. SEA LIFE Bangkok Ocean World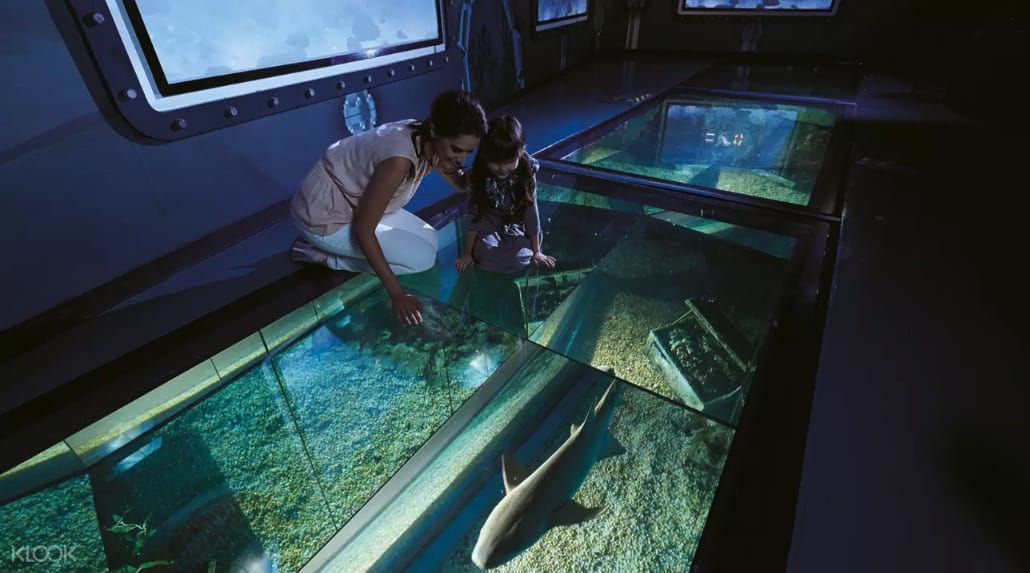 With over 400 sea species and 30,000 fish on display, you and your family can spend hours of fun in SEA LIFE Bangkok Ocean World Aquarium in Bangkok. Let your kids immerse themselves in the world of numerous water species! An acrylic tunnel runs through the main tank where you can boat along.
For some interactive fun, there are other underwater sea creatures you can feed and interact with: water rats, otters, the lovely penguins. At the end of the trip, don't forget to pamper your tired feet with a little fish pedicure!
15. Safari World Bangkok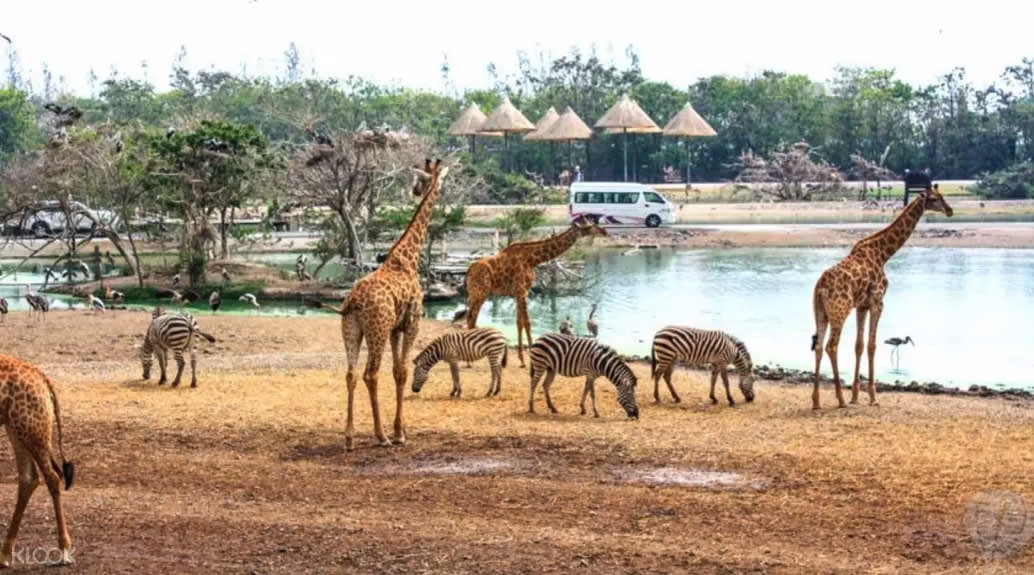 Get a thrilling experience with your and family in the wild at Safari World Bangkok! Get up close and personal with lions, giraffes and ostriches in a scenic, breathtaking ride, and delight in the tropical colours of exotic birds at the Bird Show. For a little more action, the one-of-a-kind Orangutan Boxing Show is not to be missed!
With a visit to the Marine Park, you can also ride on a river cruise and enjoy the daily White Tiger Show. On top of the animal sightings, there's the live, wild, wild west Hollywood Cowboy Stunt Show, filled with heart-wrenching gunfights, bullwhips and horseplay, as well as a refreshing water flume ride!
Enjoy discounts on your school holiday trip with Klook's March Madness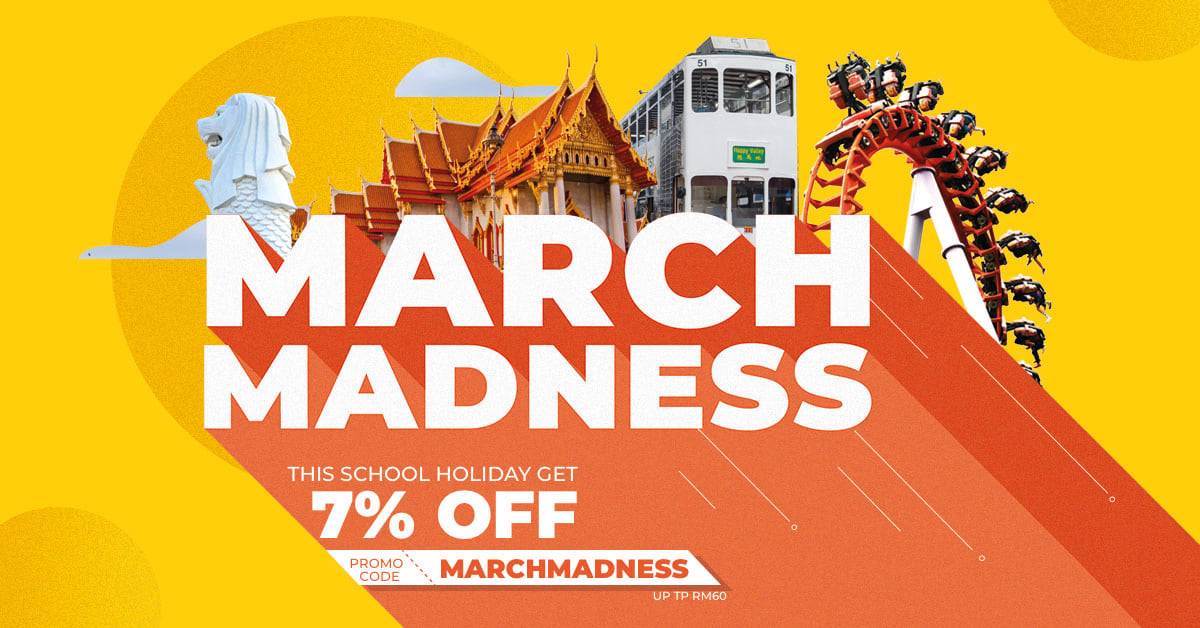 Treat yourself and your family even more with the March Madness sales on Klook. Enjoy 7% off your holiday activities and travel essentials on Klook. Key in the promo code "MARCHMADNESS" before checking out from now until 31 March 2019!