This article was written in collaboration with CLEO.
We've blinked and somehow we're already in 2019. Seriously though, where did all the time go?! Last year, we've been lucky to have so many incredible music acts hit up our shores. Aside from all the sold-out solo shows from the likes of LANY, Bruno Mars and Dua Lipa, we also had Good Vibes Festival which saw some of the biggest names in music, all in one spot.
During this new year, we thought, what better time than now to start checking out all the music festivals in the region that we can hit up this year? So, browse through our roundup and start saving (both your funds and leave days) cause they're all just too good to miss out on.
1. Epizode Festival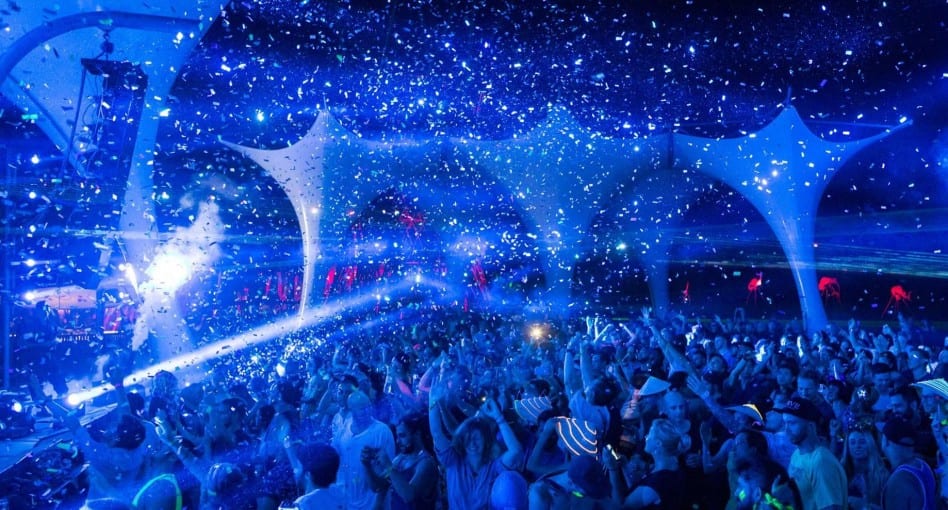 Epizode Festival. (Image: Instagram)
Part music festival, part tropical escape, fly to the gorgeous island of Phú Quốc and kickstart your 2019 at the incredible 12-day (yeap, double digits!) beachfront fiesta. Serving up some of the top names in the underground and techno music scene, Epizode is the epitome of a beachside rager, complete with wooden dance floors and dancing barefoot til sunrise. Bonus points: when you're not partying, take time to enjoy all the hidden Vietnamese paradise has to offer.
Tickets are still available here.
Discover more must-visit attractions and unique experiences in Phu Quoc
When: December 27 2019 – January 7 2020
Where: Phú Quốc, Vietnam
2. Laneway Festival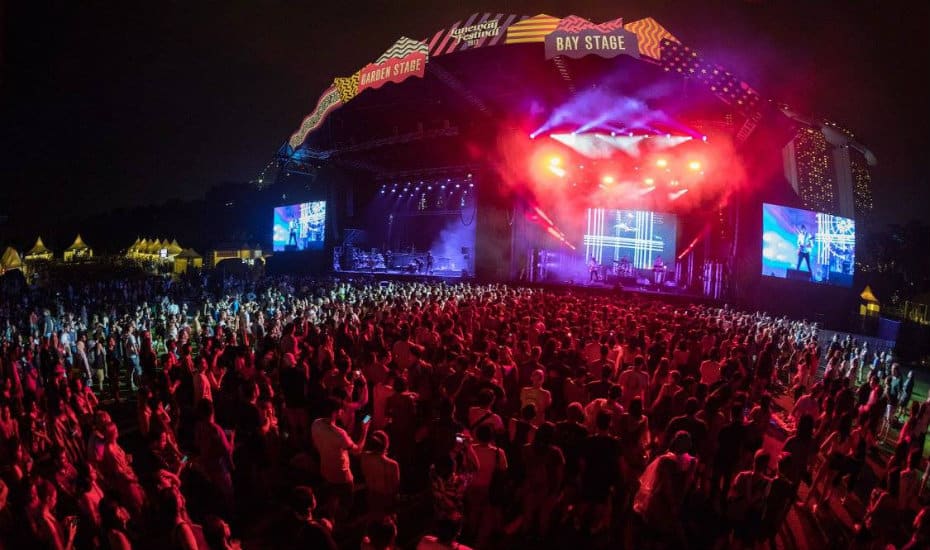 Laneway Festival. (Image: Facebook)
What originally started in Melbourne, Australia, St Jerome's Laneway Festival or more commonly known as Laneway expanded into the Lion City in 2011 and has since grown into one of the popular indie music fests in the region. The 2018 edition featured the likes of acclaimed rapper-singer-producer Anderson Paak, alt R&B group The Internet and indie rocker Father John Misty. While the festival usually takes place in the first two months of the year, the Laneway Singapore Twitter account recently announced that the 2019 edition will be postponed to later in the year, so stay tuned.
Discover more must-visit attractions and unique experiences in Singapore
When: TBA (usually January / February)
Where: The Meadow, Gardens by the Bay in Singapore
3. Ultra Singapore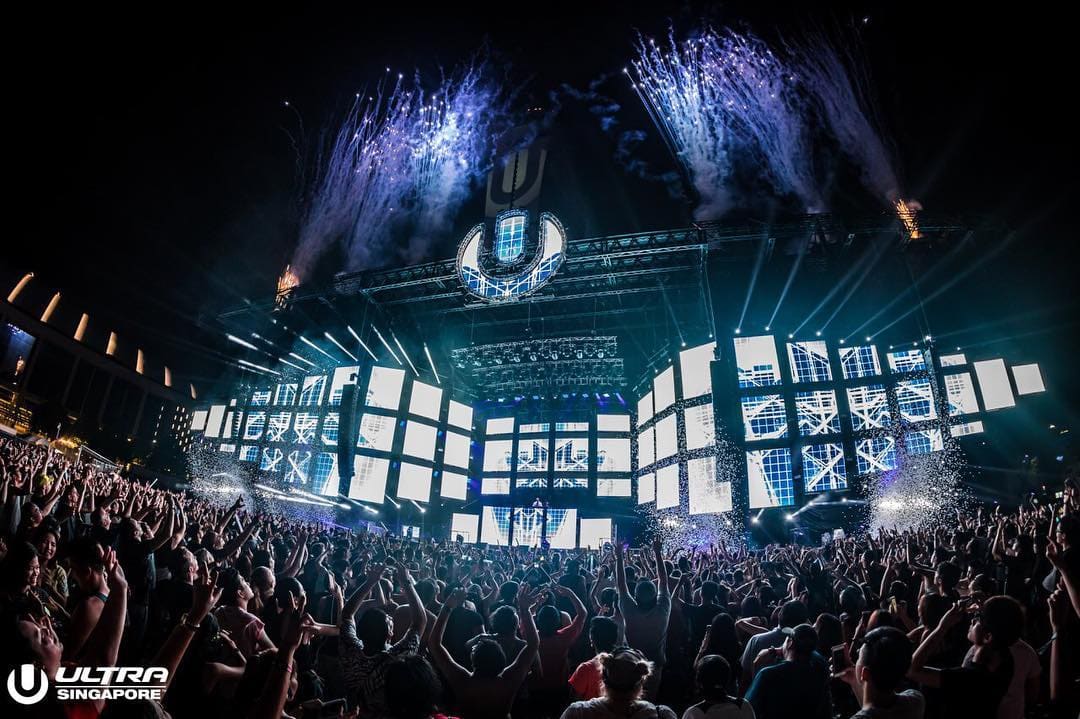 Ultra Singapore. (Image: Instagram)
Part of the massive Ultra Music Festival family (the original Ultra Miami garners more than 150,000 ravers in one weekend!), Ultra Singapore brings a taste of that EDM-loving ambience to our neighbouring country. Held over a weekend, the festival has brought in DJs like former world number one Hardwell and progressive trance act Above & Beyond.
Discover more must-visit attractions and unique experiences in Singapore
When: 8 – 9 June 2019
Where: Ultra Park, 1 Bayfront Avenue in Singapore
4. Rainforest World Music Festival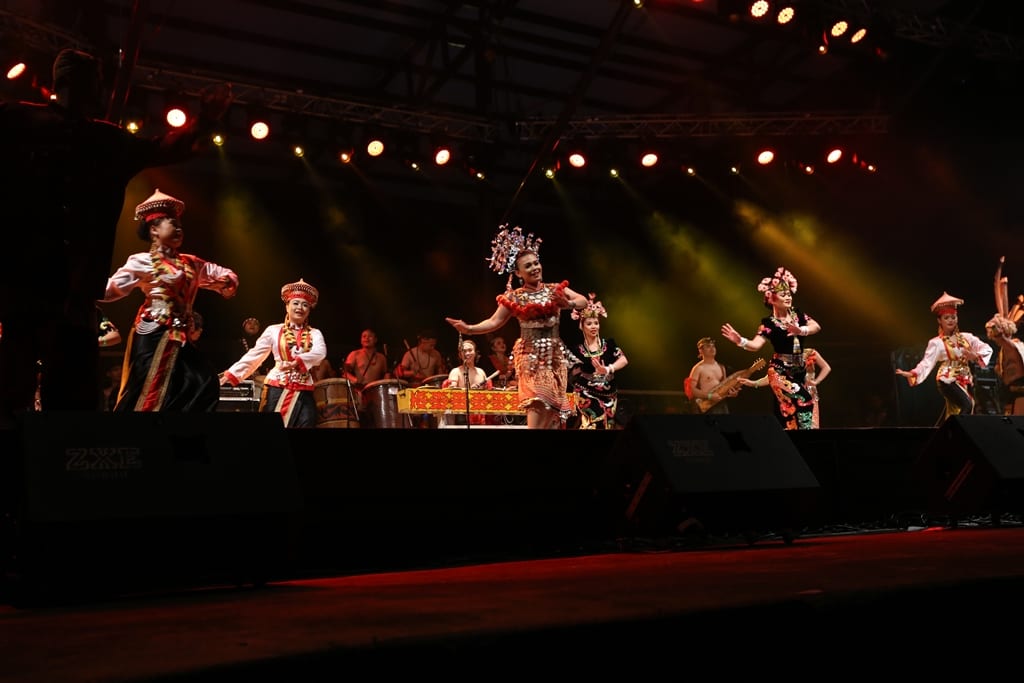 Rainforest World Music Festival. (Image: Website)
For a more cultural experience spotlighting all kinds of music from across the globe, get a ticket to the Rainforest World Music Festival. Held in our own backyard (just a short plane ride away, really), this eclectic annual event features ethnic and folk music acts from all over through daytime music workshops, craft and cultural exhibitions and evening concerts. A seriously cool way to learn more about the world. #cultured
Discover more must-visit attractions and unique experiences in Sarawak
When: 12 – 14 July 2019
Where: Sarawak Cultural Village in Kuching, Malaysia
5. Good Vibes Festival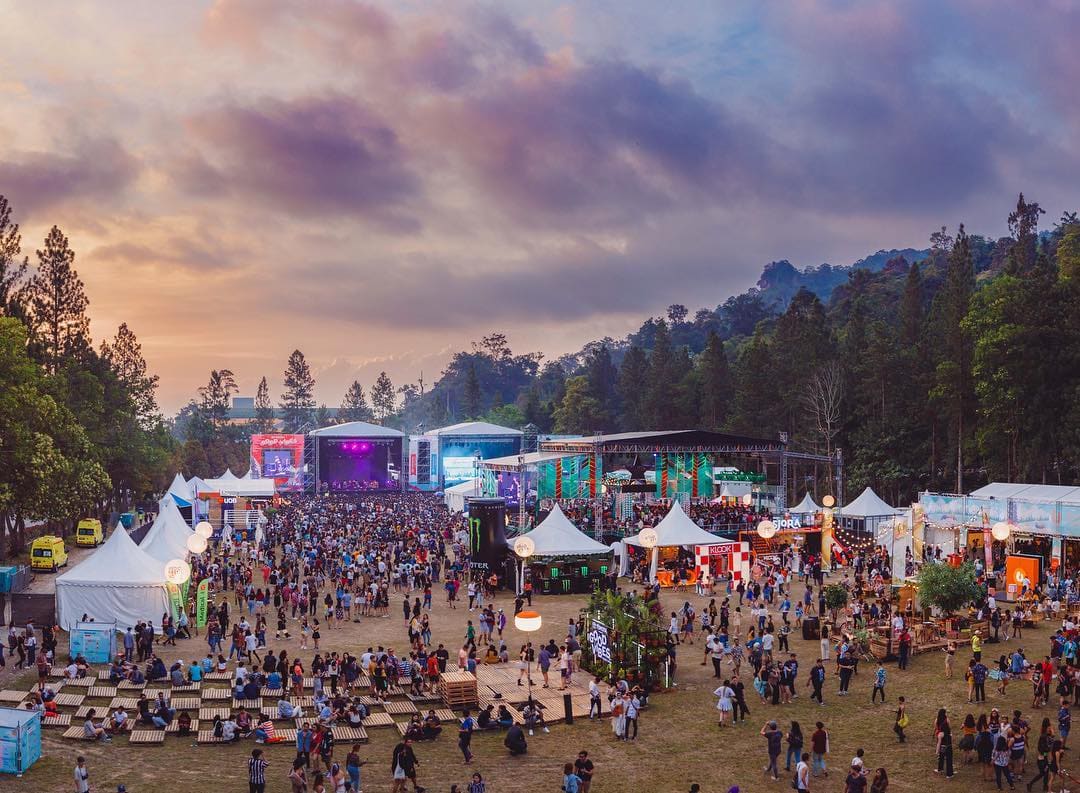 Good Vibes Festival. (Image: Instagram)
This one kinda needs no introduction as almost everyone in KL and beyond were at the annual highlands festival. This year, we had Lorde, SZA and Alt-J; last year, we were graced by Phoenix, Kodaline and ZHU—Good Vibes Festival is the one can't-be-missed local music event.
Discover more must-visit attractions and unique experiences in Genting Highlands
When: 20 – 21 July 2019
Where: The Ranch, Gohtong Jaya in Pahang, Malaysia
6. We The Fest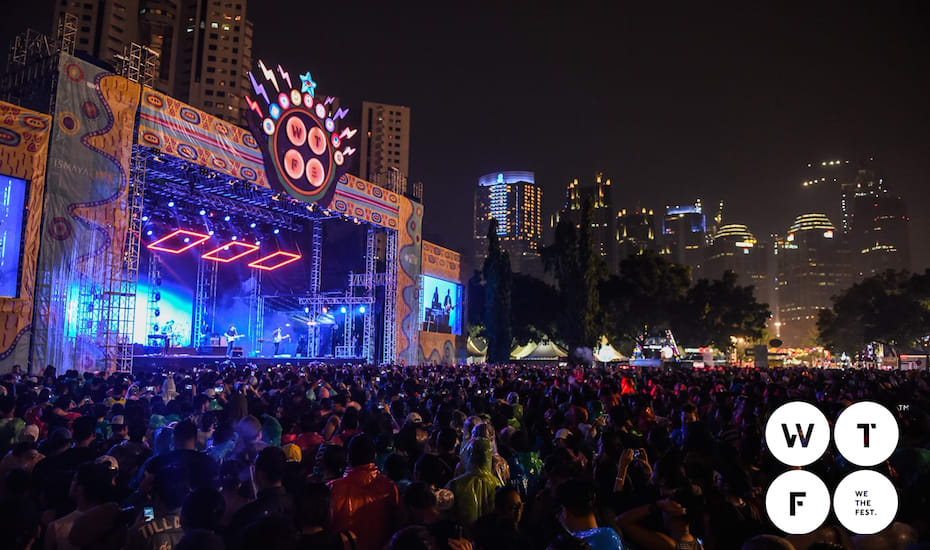 We The Fest. (Image: The Honey Combers)
Held during the same weekend as Good Vibes Festival, We The Fest is Jakarta's answer to a summer music festival. As of last year, the highly-anticipated event spans over three days and you'll usually catch the same artists that perform at Good Vibes, plus a few more international acts. The festival also offers a wider range of brand activations and activities and this year, there was even a skate park and art village!
Think of it as Good Vibes but on a slightly larger scale—definitely a must-go for those of you that want a different festival experience but with the same quality line-up.
Discover more must-visit attractions and unique experiences in Jakarta
When: 19 – 21 July 2019
Where: Jiexpo Kemayoran in Jakarta, Indonesia
7. It's The Ship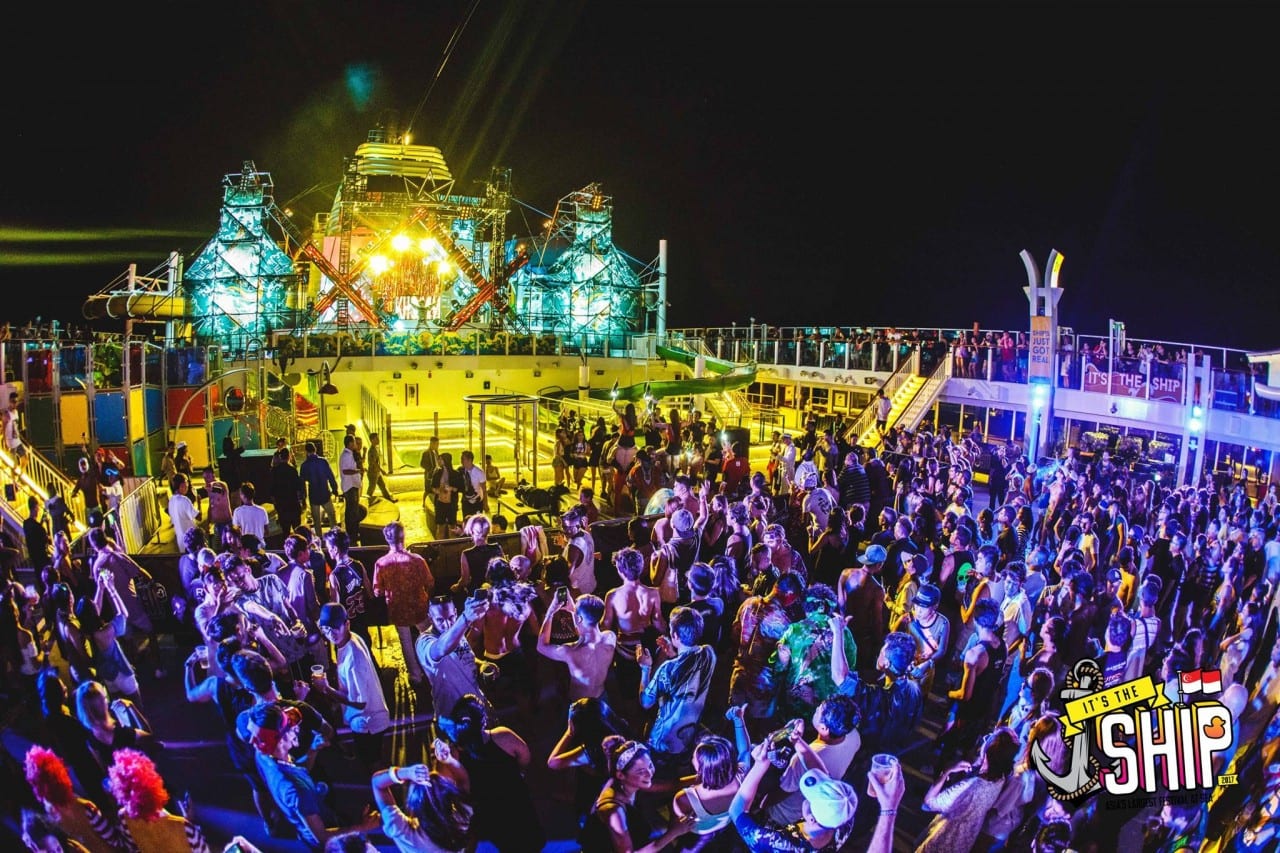 It's The Ship. (Image: Instagram)
Picture this—four days on international waters in a massive cruise ship filled with thousands of other partygoers, non-stop parties and some of your favourite EDM artists. That's basically It's The Ship in a nutshell. For the past two years, the party ship has sailed from Singapore to Phuket and back to Singapore but the organisers have just announced that 2019 will also see the addition of It's The Ship Japan and It's The Ship China! If you've done your rounds of on-land festivals, then get on board this vessel for a one-of-a-kind experience.
To get updates on all 2019 sailings, join the waiting list here.
When: TBA
Where: On the open seas
8. Urbanscapes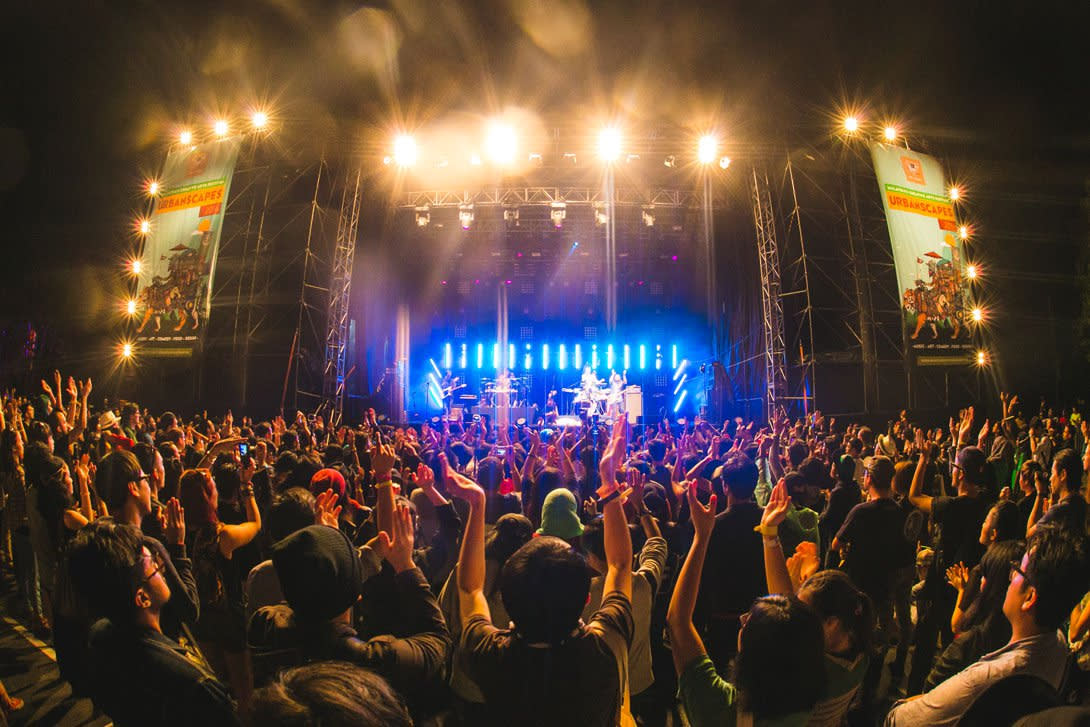 Urbanscapes Festival. (Image: Freeform)
Malaysia's longest-running creative arts festival gets a special mention in this roundup, thanks to some of the amazing acts they've brought in over the years. From Tame Impala and Clean Bandit to most recently, Khalid, the city-wide festival brings both international acts as well as regional favourites together and gives us another reason to be thankful for our lovely city.
Discover more must-visit attractions and unique experiences in Kuala Lumpur
When: TBA for the 2019 edition
Where: All around KL
About CLEO
CLEO is a leading young women's magazine, now with a refined digital focus. CLEO.com.my and all its socials are written by, and for, the spirited millennial who's passionate about causes and travels, and creates her own life rules while taking style risks and breaking beauty ideals. Follow @cleomsia and cleo.malaysia for updates!
Klook your travel essentials!
Before you get too excited about partying it up at these music festivals, make sure you have all your travel essentials settled. Get your WiFi Device and SIM Card from Klook in order to stay connected and IG-story your experience. To get around easily, Klook your private airport transfer or car charter. For more unique experiences in the city you're visiting, you can find all you need on www.klook.com or the Klook mobile app!