The up-and-coming family destination
Quickly rising as one of the top family destinations in recent years, why not plan for your next family holiday to Macao? With plenty of things to do and yummy food to eat, you can easily customise your itinerary based on your family's travelling style. Keep reading to find out what are the popular things to do, food to eat and places to stay in Macao!
Klook pro-tip: Read till the end for a special promo to get more savings on your Macao trip!
Where to stay in Macao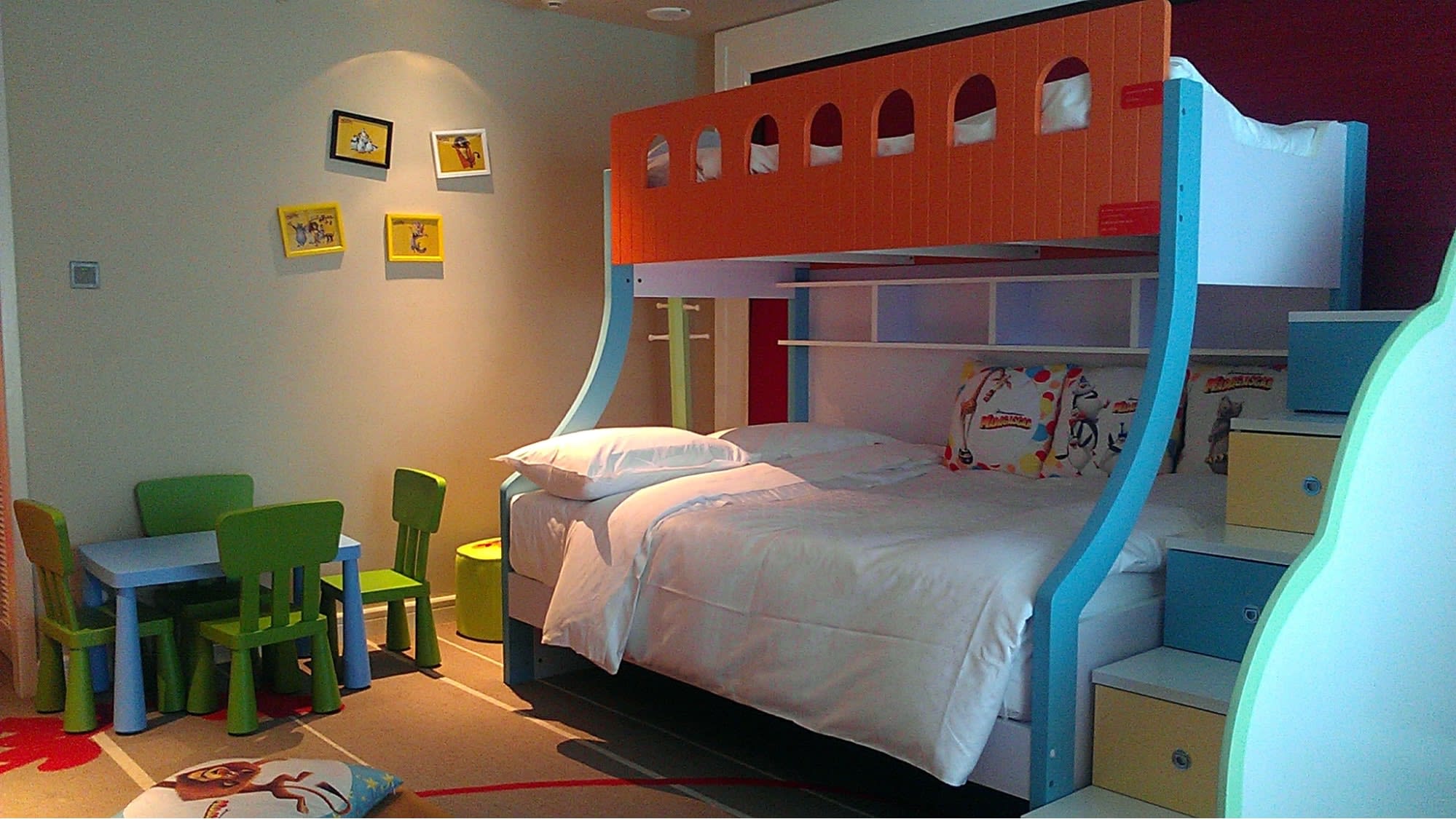 Photo Credit: Wikimedia Commons
Travelling with the little ones in tow requires some extra planning and also additional consideration to ensure that everyone is happy during the holiday. With that said, we have narrowed down the top 3 choices of accommodation for those travelling as a family.
The Parisian Macao – Designed to fit families of different sizes. Family suites offer bunk beds, kid-sized furniture and more. Has indoor & outdoor play areas. Also home to the Macau Eiffel Tower which is beautifully lit up in the evening!
Sheraton Grand Hotel Macao – Has family suites available which include children's craft table and robes & slippers for the kids. Offer babysitting services, home to three swimming pools and equipped with amenities like cribs, strollers and baby chairs.
JW Marriott Hotel Macau – Main highlight is the JW Kids' Club with plenty of interactive games and activities to keep the little ones entertained while still learning for hours on end. The hotel also has a dedicated kids' pool.
Family-friendly things to do in Macao
1. Ride the gondola at Venetian Macau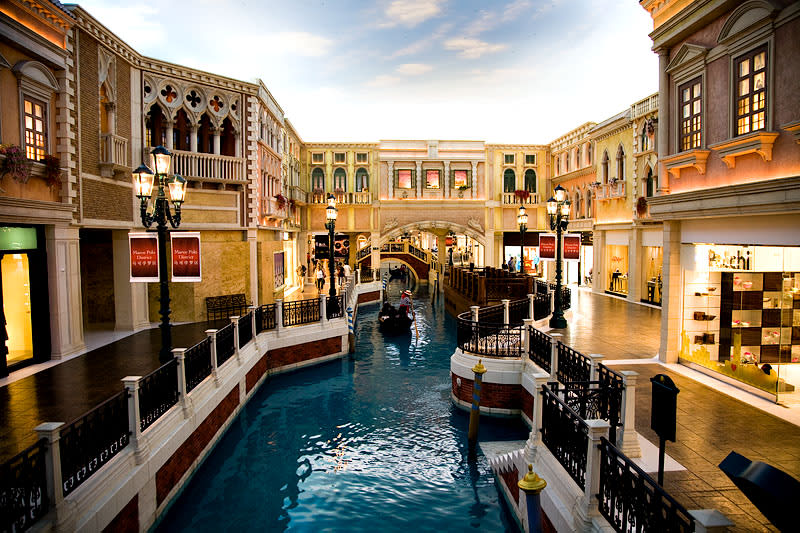 Photo Credit: mywayaround for Flickr
An iconic casino resort on Macao's Cotai Strip, the Venetian Macao is one of the must-visit spots. Of course, no visit to Venice (even if it's a pretend one) is complete without a gondola ride! Sit back and relax as the gondolier serenades you during your romantic ride. It's something that everyone in the family can enjoy.
Klook your gondola ride in Venetian Macao
2. Enjoy the view from Macau Eiffel Tower at The Parisian Macao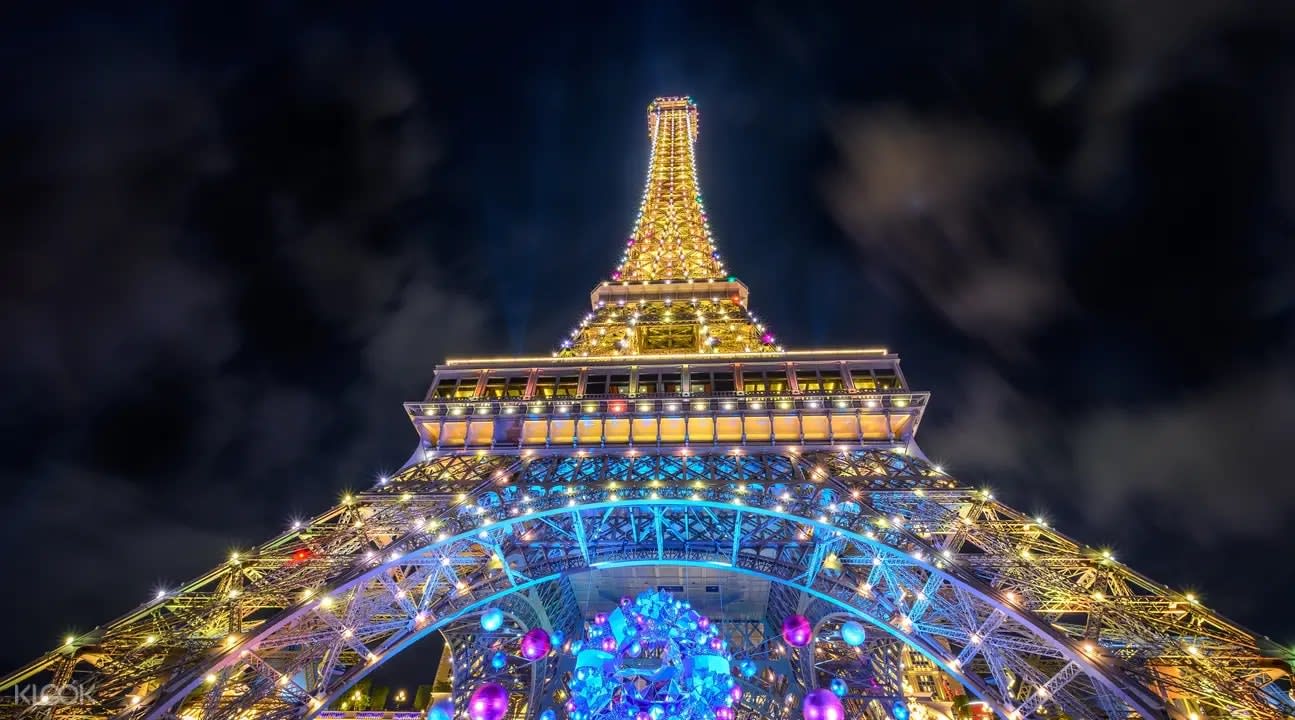 Take your very own Eiffel selfie at Macao's new landmark at the Parisian Macao. Instead of just looking at it from the outside, why not get yourself a ticket to go up to the observation deck. When you visit in the evening, not only will you get a sight of the colourful lights of the Macau Eiffel Tower, you can overlook Macao as the city comes alive at night as well!
Klook your Macau Eiffel Tower observation deck tickets
3. Be blown away at the House of Dancing Water
As the most talked-about show in Macao, The House of Dancing Water is a spectacle not to be missed. A show that can be enjoyed by the whole family, take in the astonishing feats of acrobatics and high diving, breathtaking dancing and costumes, and marvel at the spectacular pool bigger than five Olympic-size swimming pools!
Klook your tickets to The House of Dancing Water Show
4. Soak in the old world charm at Taipa Village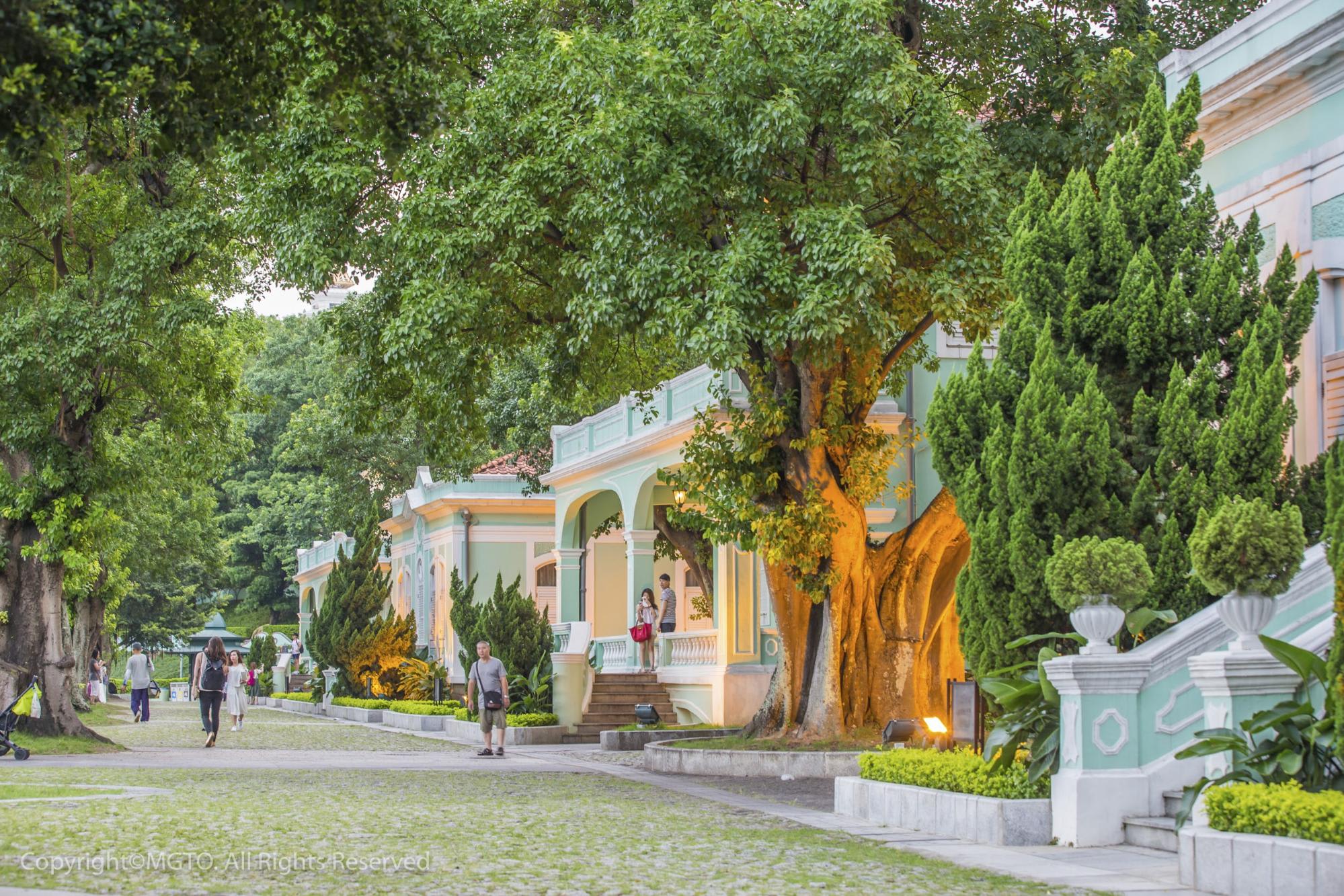 Photo Credit: Macao Government Tourism Office
Take a stroll around Taipa Village for the Europe-themed architecture, numerous temples, and two museums. The Taipa Houses Museum consists of a full row of houses from the early 20th century that has been preserved and restored, while still exhibiting the original living conditions of its initial owners! It's certainly one way to get the kids interested in history – win-win situation!
5. Get an unobstructed view from Macau Tower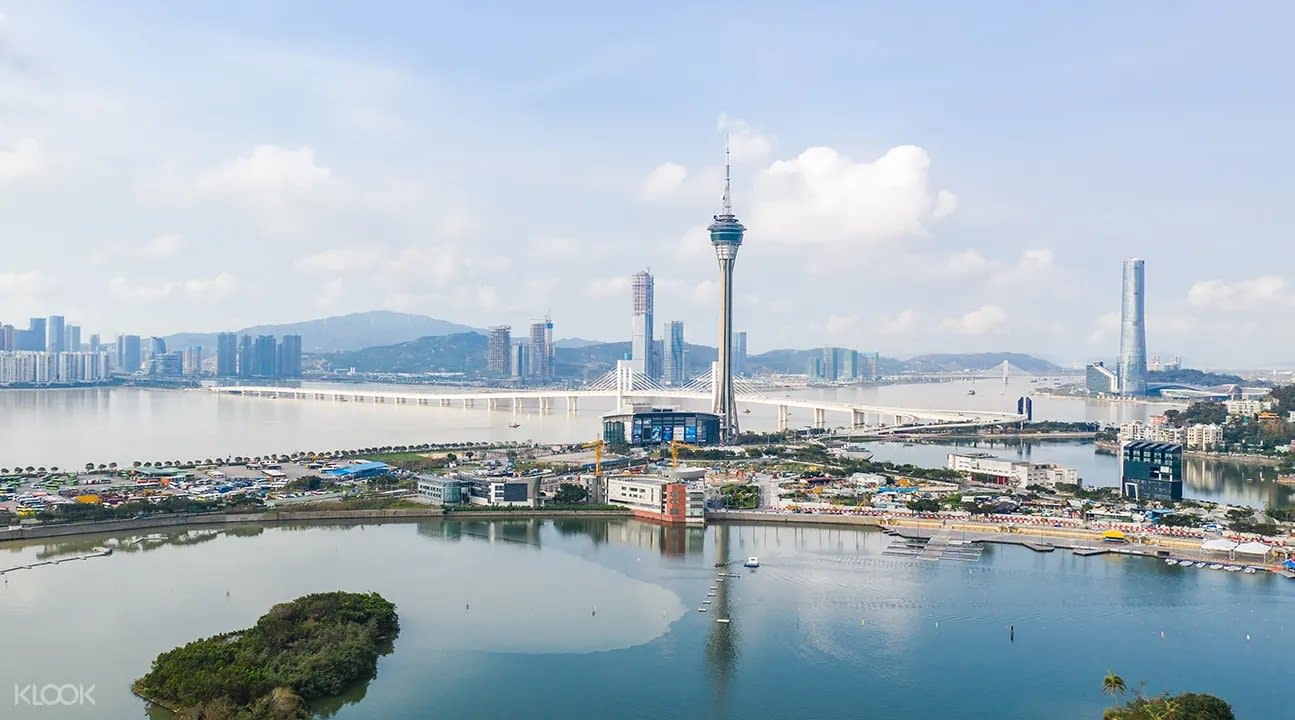 To enjoy spectacular views of Macao, what better place than the Macau Tower! Get unobstructed views when you walk the 360-degree observation deck. If you're a family of daredevils, the Macau Tower Skywalk is the perfect family activity. Better yet, be part of the Guinness World Record by leaping off via the Macau Tower Bungy Jump!
Macau Tower Admission

Inclusive of:

Macau Tower Skywalk 

(Family package available)

Inclusive of:

Macau Tower admission

Skywalk experience

Skywalk certificate

AJ Hackett Macau Tower




exclusive Walkers Only T-shirt

A set of photos of your walk,




taken by the photo crew

AJ Hackett International membership card
(20% discount worldwide)

Exclusive free snack and drink

Lunch Buffet at Macau Tower

Inclusive of:

International Buffet Lunch at 360° Cafe

Macau Tower Ticket

Tax and Service charge

Macau Tower Dinner Buffet


(Buy 3 Free 1 available)
Inclusive of:

Buffet Dinner at 360° Café

Macau Tower Ticket

Macau Tower – Tea Delights &
Sky High Views

360 Afternoon Tea Set


VIP SkyHigh Package

After Tea Set inclusive of:

Afternoon Tea set

Macau Tower ticket

Biscuits, cake, coffee and tea

VIP SkyHigh package inclusive of:

Fast-track entrance tickets to




observation deck

Complimentary snack delights




and coffee/ tea at 180 lounge

Telescope card (total 12 mins)

Macau Tower Climb
with FREE Skywalk
Inclusive of:

Macau Tower Admission Ticket

Tower Climb experience

Tower Climb certificate

AJ Hackett Macau Tower exclusive




Climbers Only T-shirt

Video and photo

AJ Hackett International membership card

FREE Skywalk experience

Exclusive free snack and drink

Macau Tower Skyjump
with FREE Skywalk
Inclusive of:

Skyjump eCertificate

Macau Tower admission ticket

AJ Hackett International membership card
(20% discount worldwide and


discounts at F&B outlets at Macau Tower)

AJ Hackett Macau Tower exclusive




Jumpers Only t-shirt




(only if you complete the jump)

Videos and photos

FREE Skywalk experience

Exclusive free snack and drink

Macau Tower Bungy Jump
with FREE Skywalk
Inclusive of:

Bungy jump

Macau Tower Admission Ticket

Bungy Jump Certificate

AJ Hackett International membership card




(20% discount worldwide)

AJ Hackett Macau Tower exclusive




Jumpers Only t-shirt




(only if you complete the jump)

FREE Skywalk experience

Exclusive free snack and drink
6. Have fun learning at Macao Science Center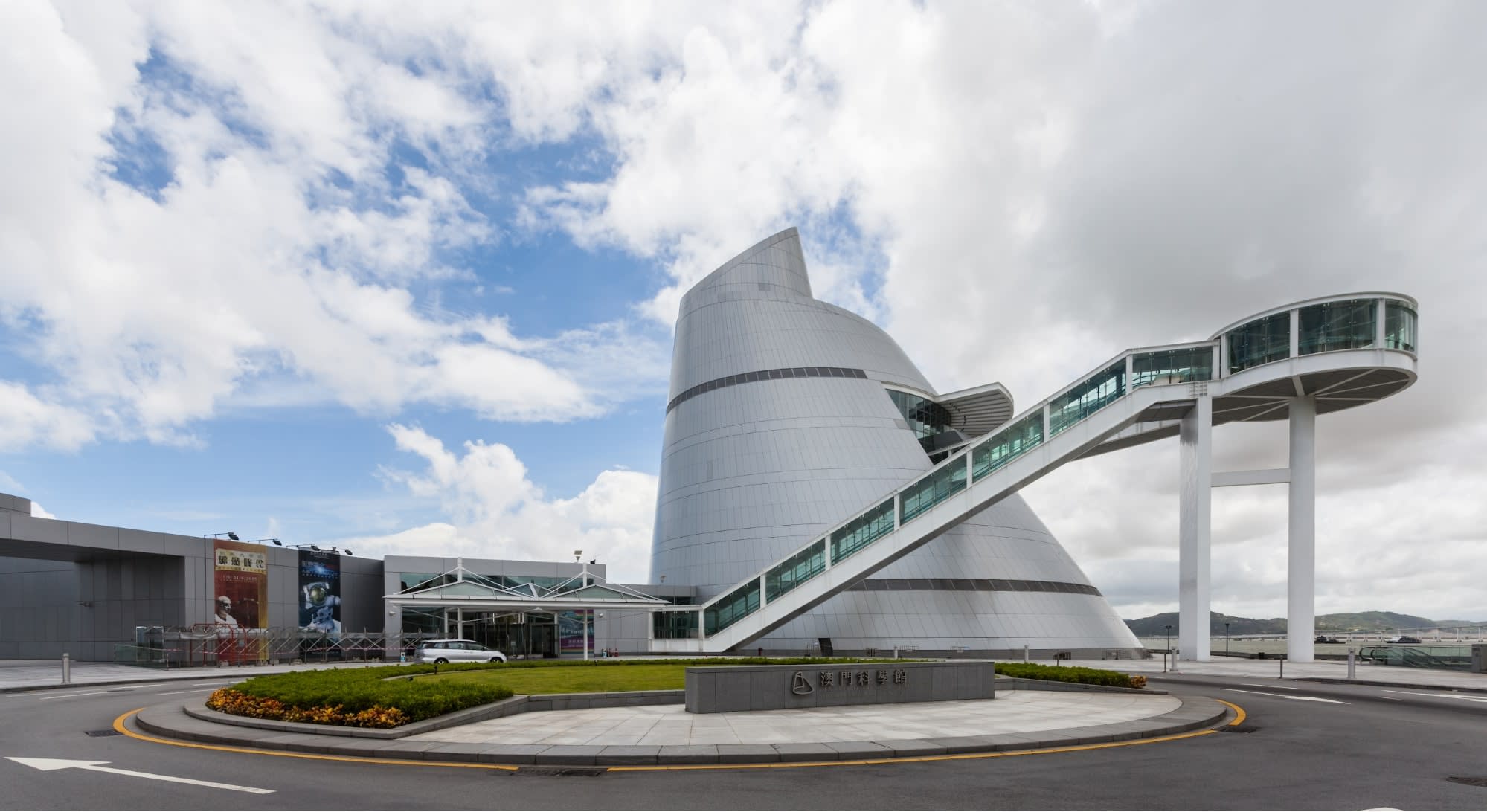 Photo Credit: Wikipedia 
Delve into five floors and 14 galleries of kid-friendly exhibitions in Macao Science Center specially designed to make science more fun! There are exhibits dedicated to outer space, robotics, sound, food science and more. Expect to find science demos of lighting a bulb without electricity to getting lost in space in at the state-of-the-art planetarium!
Klook your tickets to Macao Science Center
7. Join the excitement in Warner Bros. Fun Zone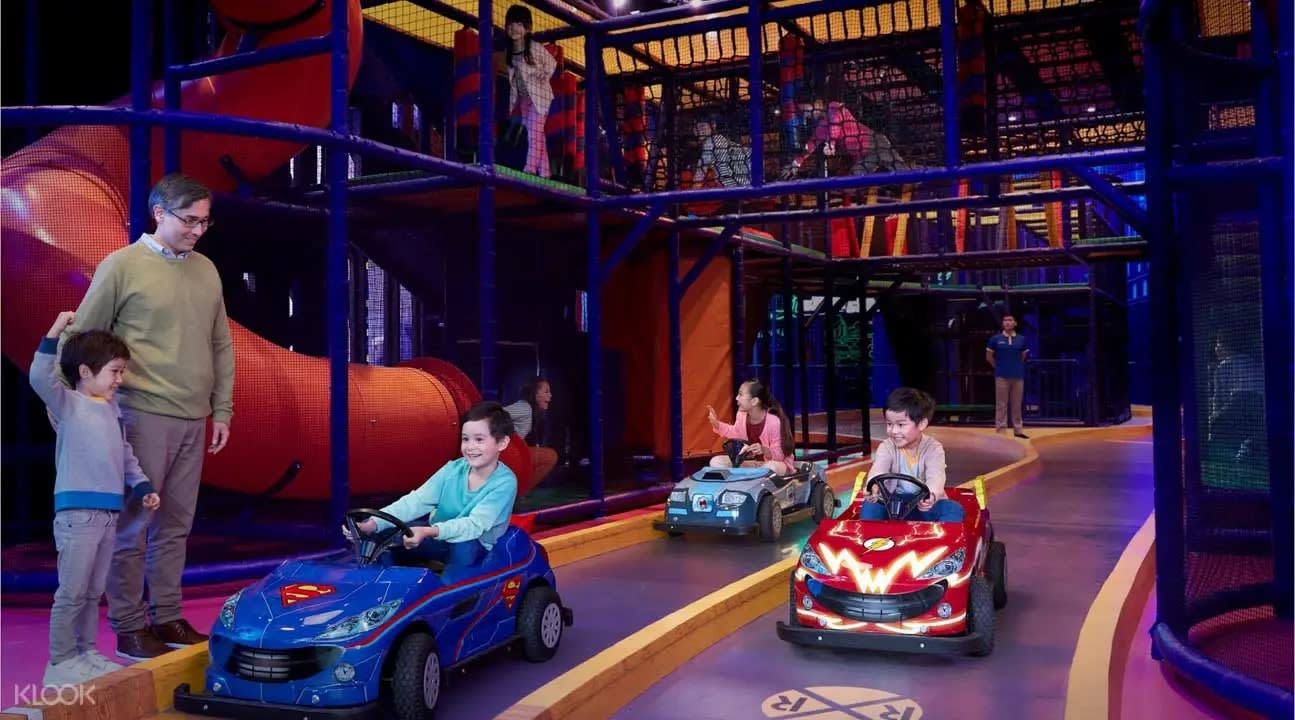 Packed with all the popular Warner Bros, DC Comics and Hanna-Barbera characters, Warner Bros. Fun Zone is a haven for your kids! From climbing, swinging and jumping to heroic heights at DC Comics Super Hero Action Arena; getting behind the wheel to showcase their racing expertise at the DC Comics Super Hero Raceway; and many more hours of fun awaiting, this fantasy land of many play areas and facilities offers a variety of experiences for everyone.
Klook your tickets to Warner Bros. Fun Zone
8. Ride the superhero life at Batman Dark Flight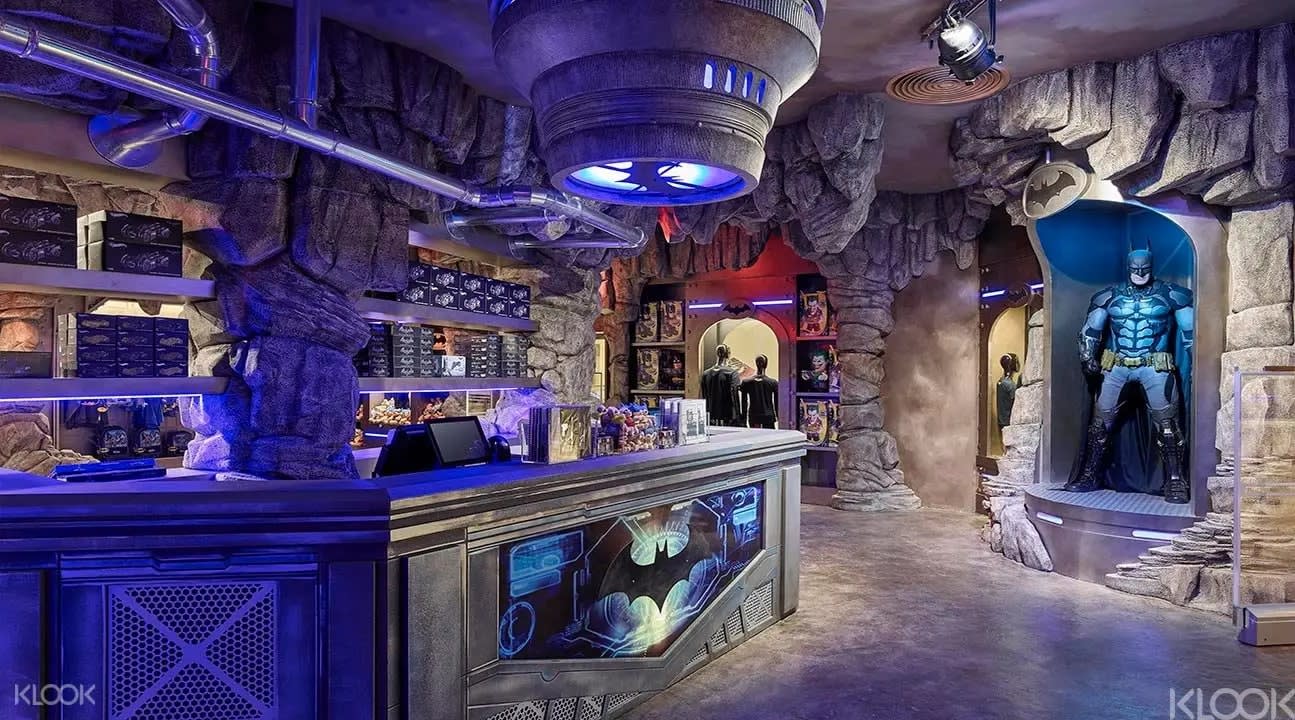 Located conveniently in Studio City, Macao's latest hotel and entertainment hot spot, step into the dangerous world of Gotham at Batman Dark Flight! The kids (and adults as well) will definitely enjoy the 4D simulation ride, complete with realistic visuals and state-of-the-art sound systems. The multi-sensory ride takes you on a 3-part journey and is as thrilling as ever!
Klook your multi-sensory experience at Batman Dark Flight
9. Hop on a unique Ferris wheel at Golden Reel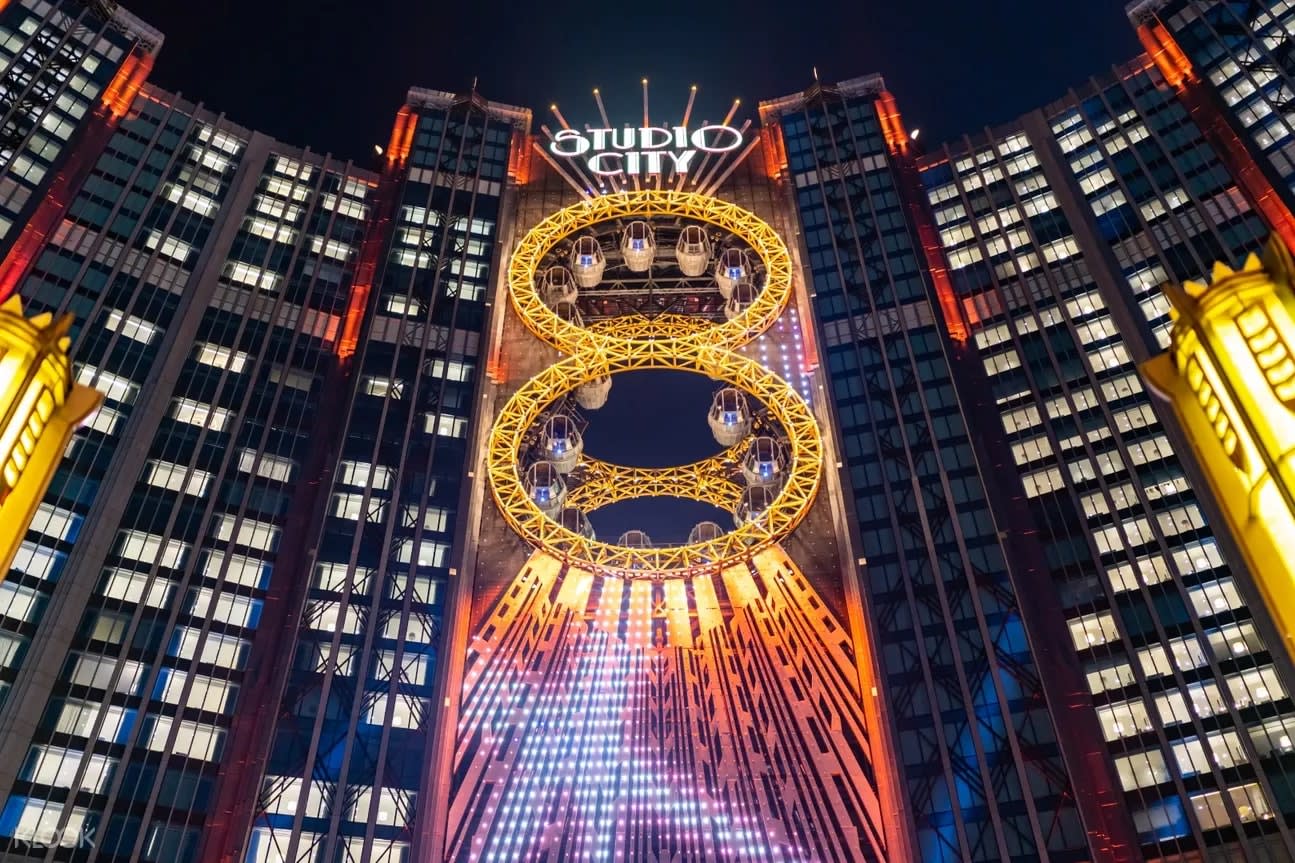 Another exciting attraction in Studio City, make sure to check out the Golden Reel Ferris Wheel! Unlike a Ferris wheel at your regular funfair, this one has 17 pods travelling around a figure 8 shaped track and resembling a running 35 film reel. At 425ft high, this spectacular structure is the highest in Asia, with stunning views of the South China Sea – a real must-do in Macau! 
Klook your ride on the Golden Reel Ferris Wheel
10. Visit the cute pandas at Macao Giant Panda Pavilion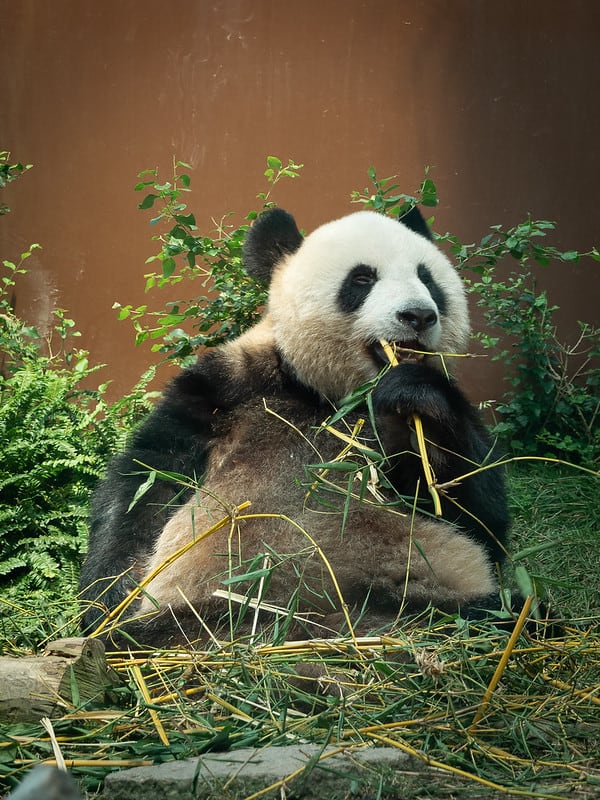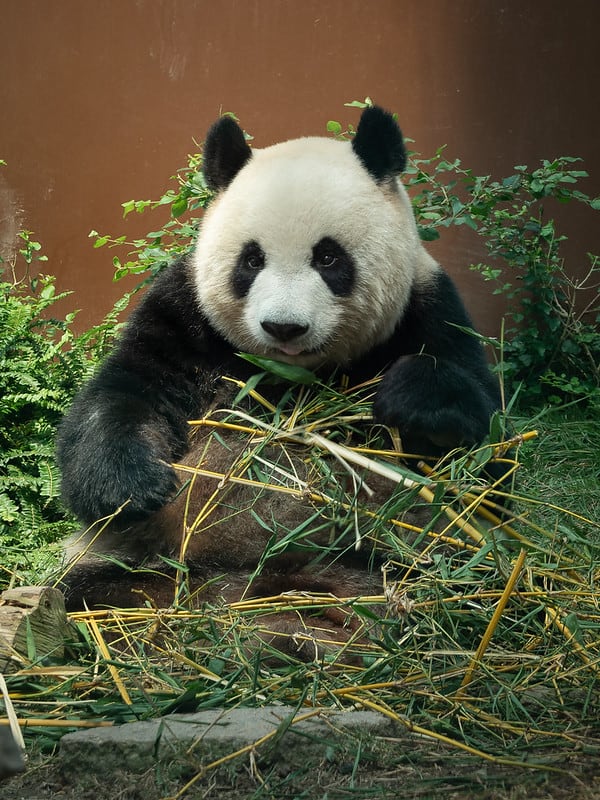 Photo Credit: wwarby for Flickr
Pandas are always a big hit with not just the kids but the adult as well! Located in Coloane Island is the Macau Giant Panda Pavilion or sometimes known as the Panda Park. Home to two giant pandas from China, it comes highly recommended for those travelling as a family. Aside from the pandas, there's also an aviary, small zoo and exotic plant garden!
What to eat in Macao
Lord Stow's Bakery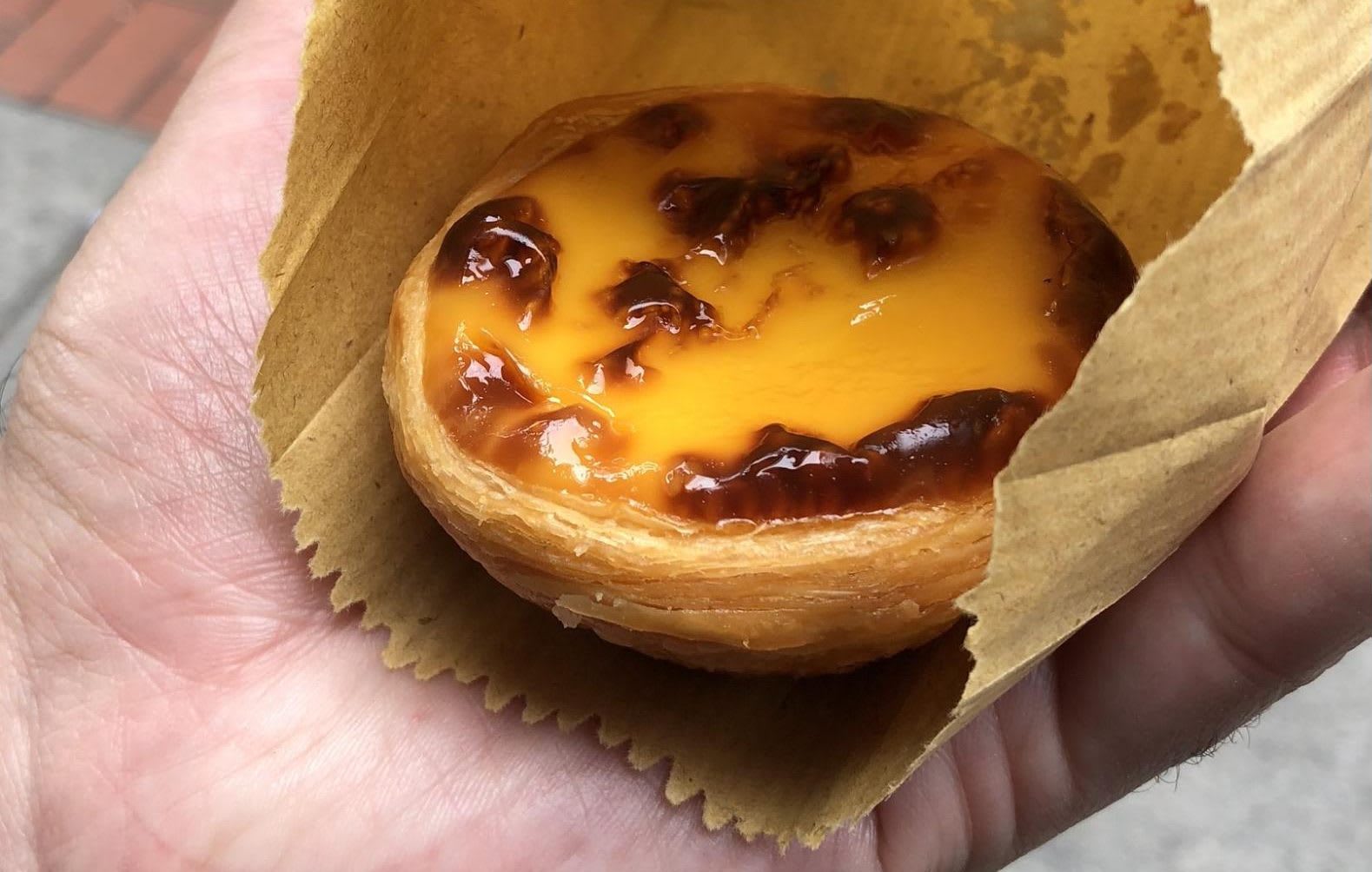 Photo Credit: Adrian for Flickr
Portuguese egg tarts are everywhere in Macao but it doesn't get more authentic than Macao's very own Lord Stow's Bakery. Known for its decadent filling and light, fluffy pastry, this egg tart promises to put all other egg tarts to shame. They have several outlets across Macao!
Pro-Tip: The locals know Lord Stow's Bakery as Andrew's Egg Tarts instead. So, you'll stand a better chance asking for the latter if you're asking for directions or taking a local taxi.
Chan Kong Kei Roast Duck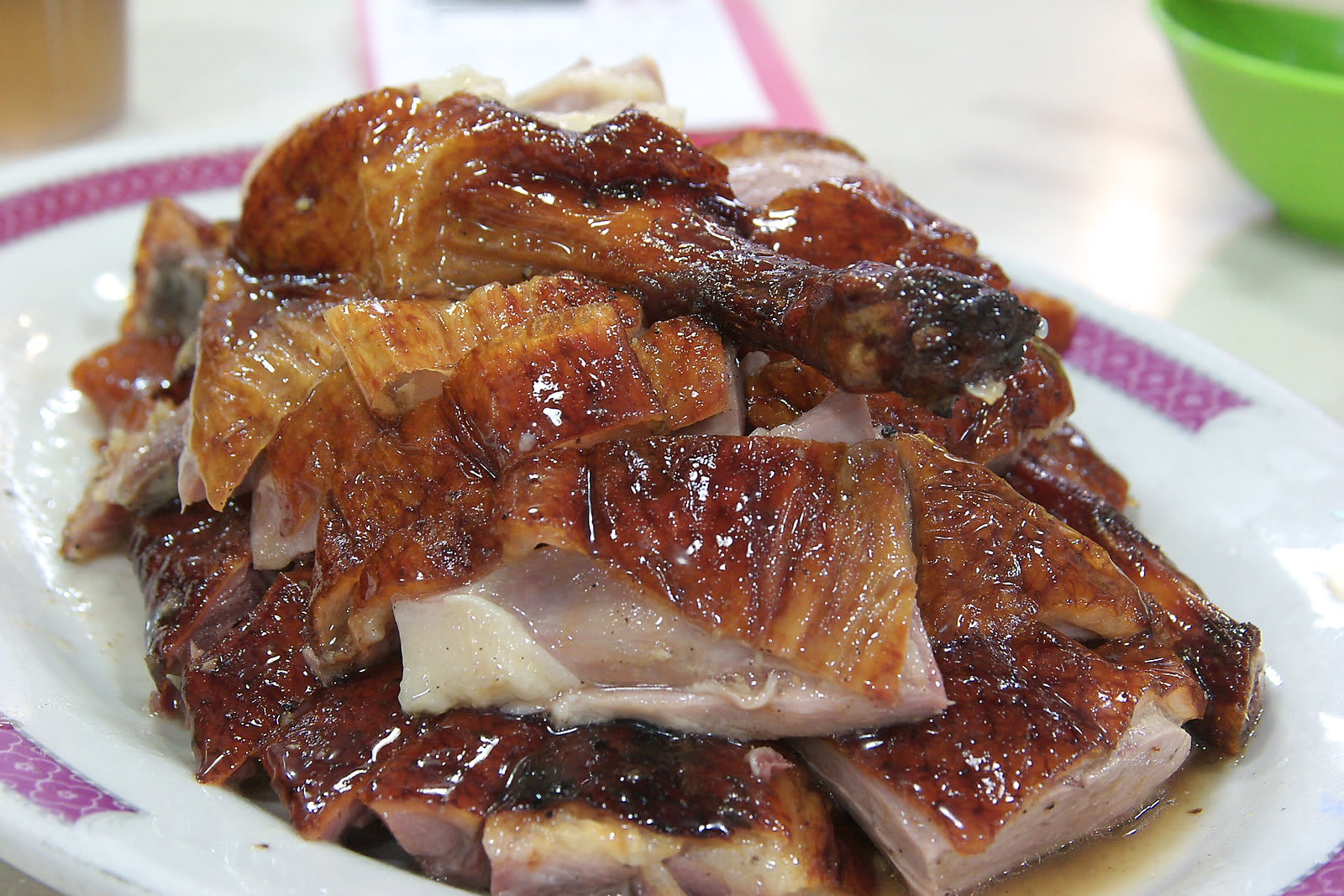 Photo Credit: Jimmy Yao for Flickr
Touted as one of Macao's best restaurant, don't be surprised to find a line out the door for this famous restaurant. While mostly known for 2 dishes – Black Pepper Roasted Goose and Black Pepper Roasted Duck, Chan Kong Kei also has an extensive menu. Be prepared with a hungry tummy and get your feast mode on!
Café Tai Lei Loi Kei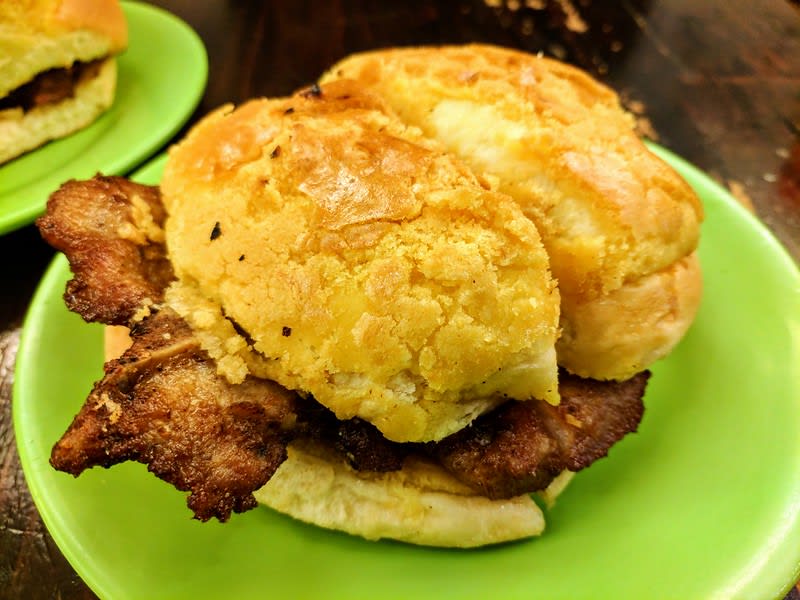 Photo Credit: sstrieu for Flickr
Home to the famous pork chop bun, remember to stop by this eatery to have a taste of Macao's iconic dish! Surely, hardly anything could go wrong with a piece of fried meat sandwiched in between a soft and buttery polo bun!
For more on the must-eats in Macao and where to find them, make sure you refer to this top eats guide in Macao by Klook. 
Klook 8% off your Macau essentials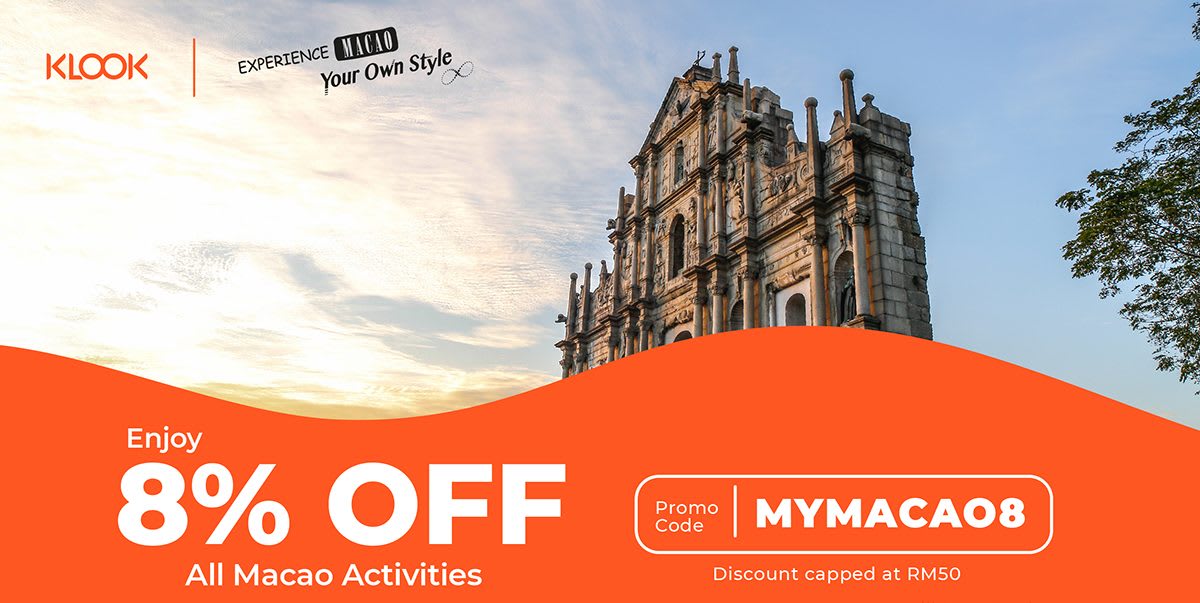 Good news for those travelling to Macao! Enjoy 8% off ALL Macao activities on Klook from now until 31 December 2019 with the promo code "MYMACAO8". Check out the Macao promo page for the full T&Cs.
If you are making your way to Macao from Hong Kong, remember to get your TurboJet Ferry tickets or the Macau Cotai Water Jet transfer. Be sure to stay connected throughout your trip with a 4G SIM Card and WiFi Device.
Klook your Macao adventure now!