As simple as 1,2,3
Ever dreamt of visiting your favourite cities in Europe but your bank account won't allow it? Make it a reality now by taking part in our Instagram contest, #FakeItTillYouKlookIt, and stand a chance to win a FREE trip for two to Europe!
#FakeItTillYouKlookIt contest
Participation period: 9 August to 23 August 2019
Grand prize: One winner will get a FREE trip to Europe for two
Contest winner: Winner will be chosen by random from those who fulfilled all contest criteria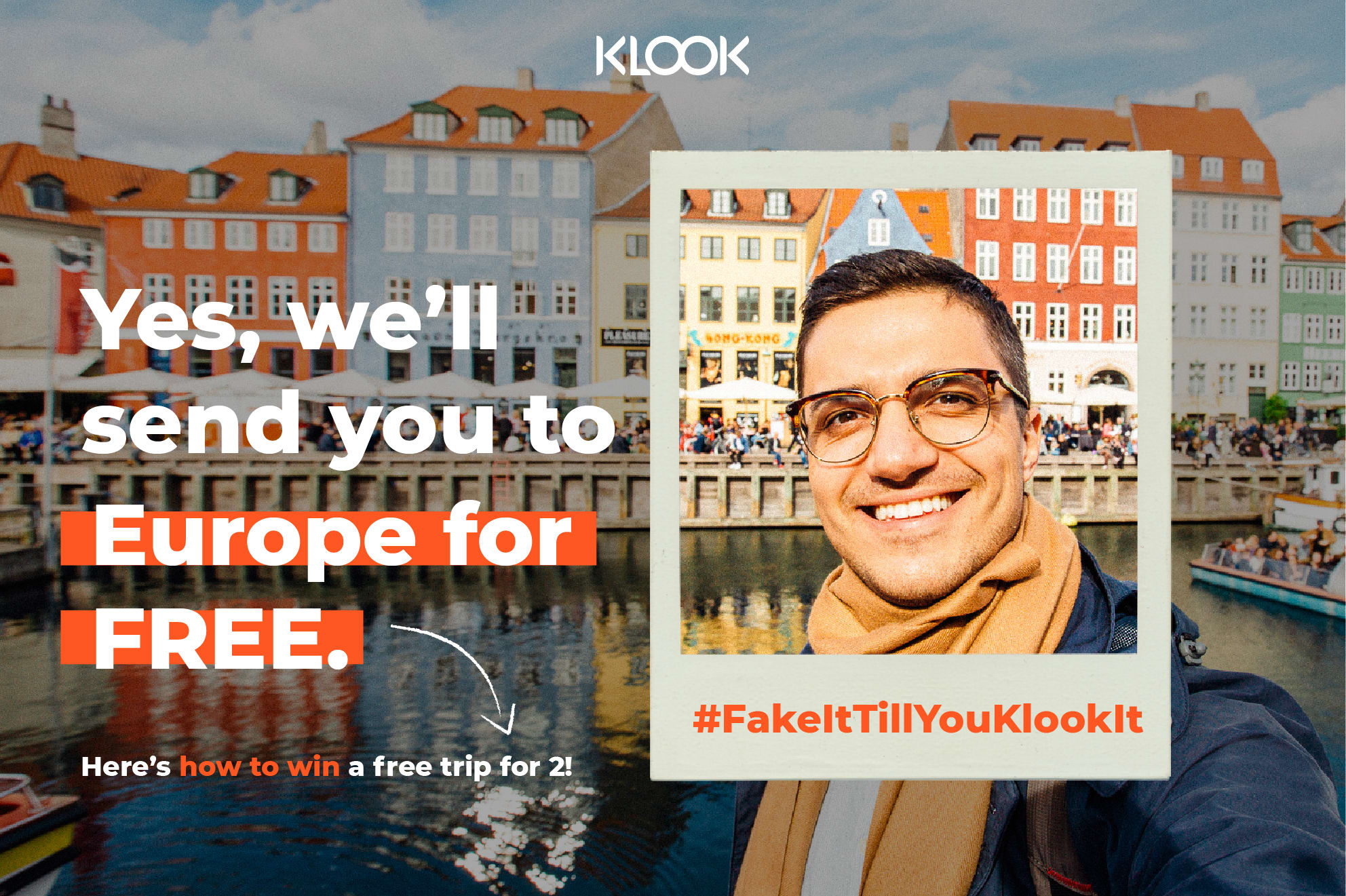 How to join the #FakeItTillYouKlookIt contest (Requirements)
Want that free trip to Europe? All you need to join the contest is just an Instagram account. Make sure it's set to public so we can find you! Follow these simple step-by-step guide to take part in the #FakeItTillYouKlookIt contest.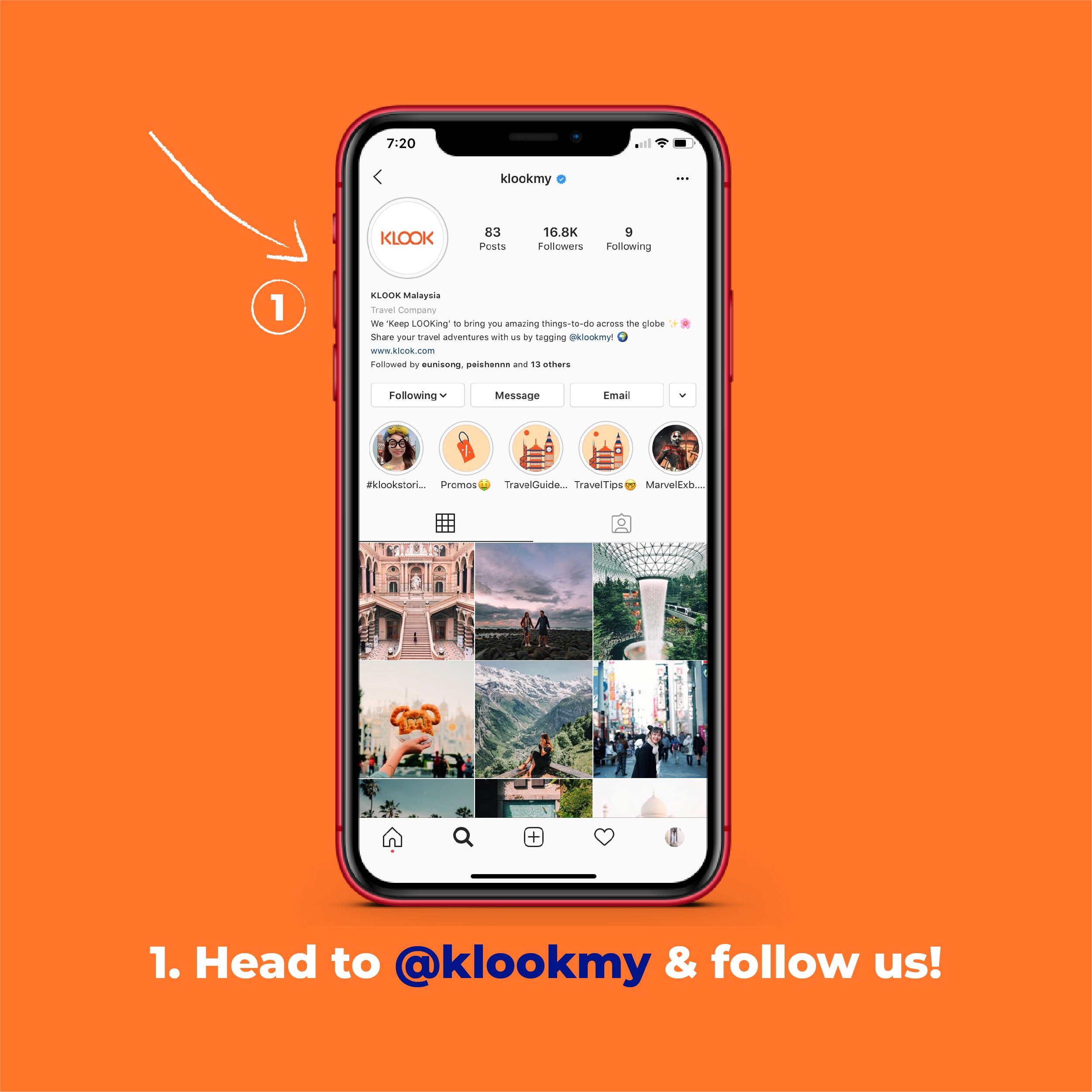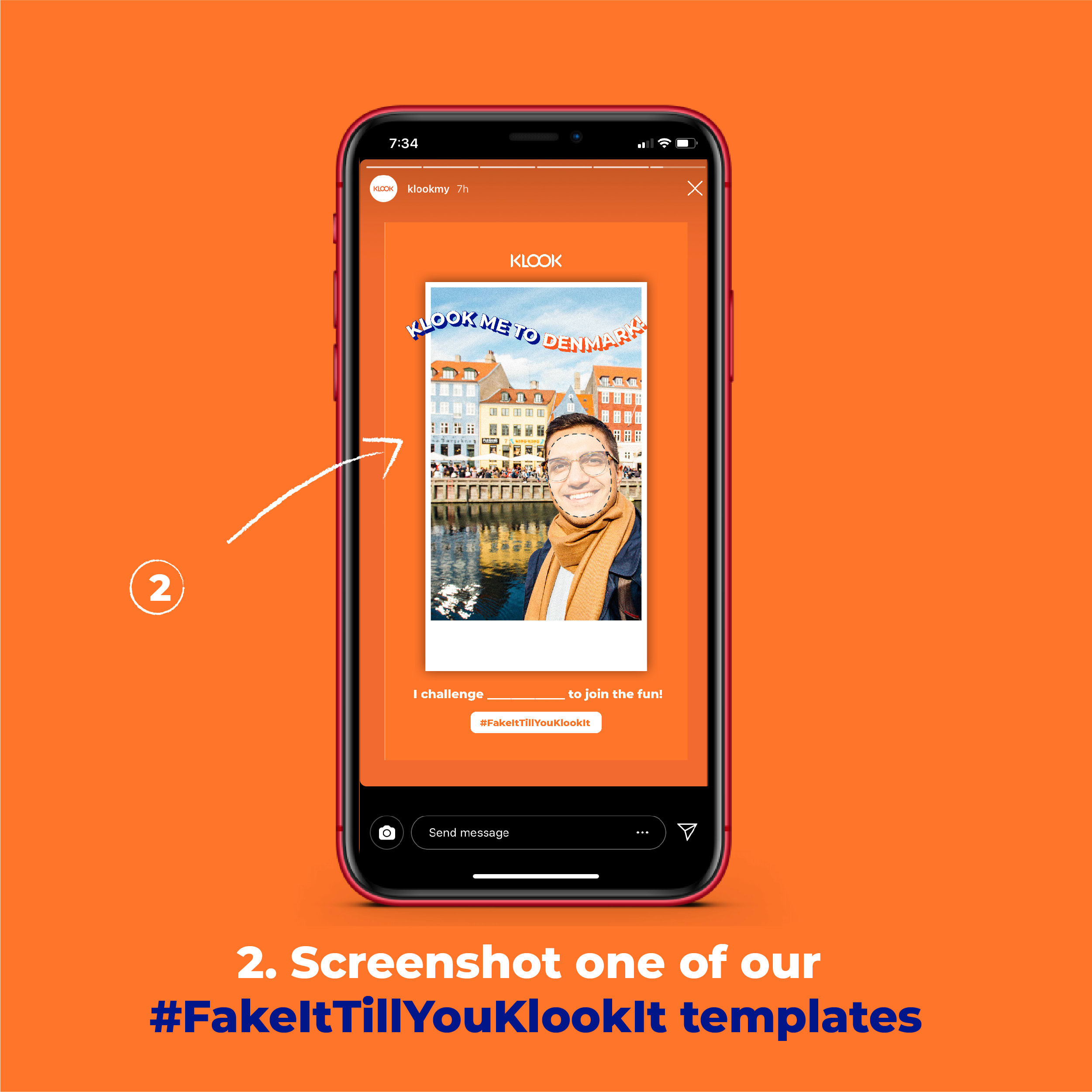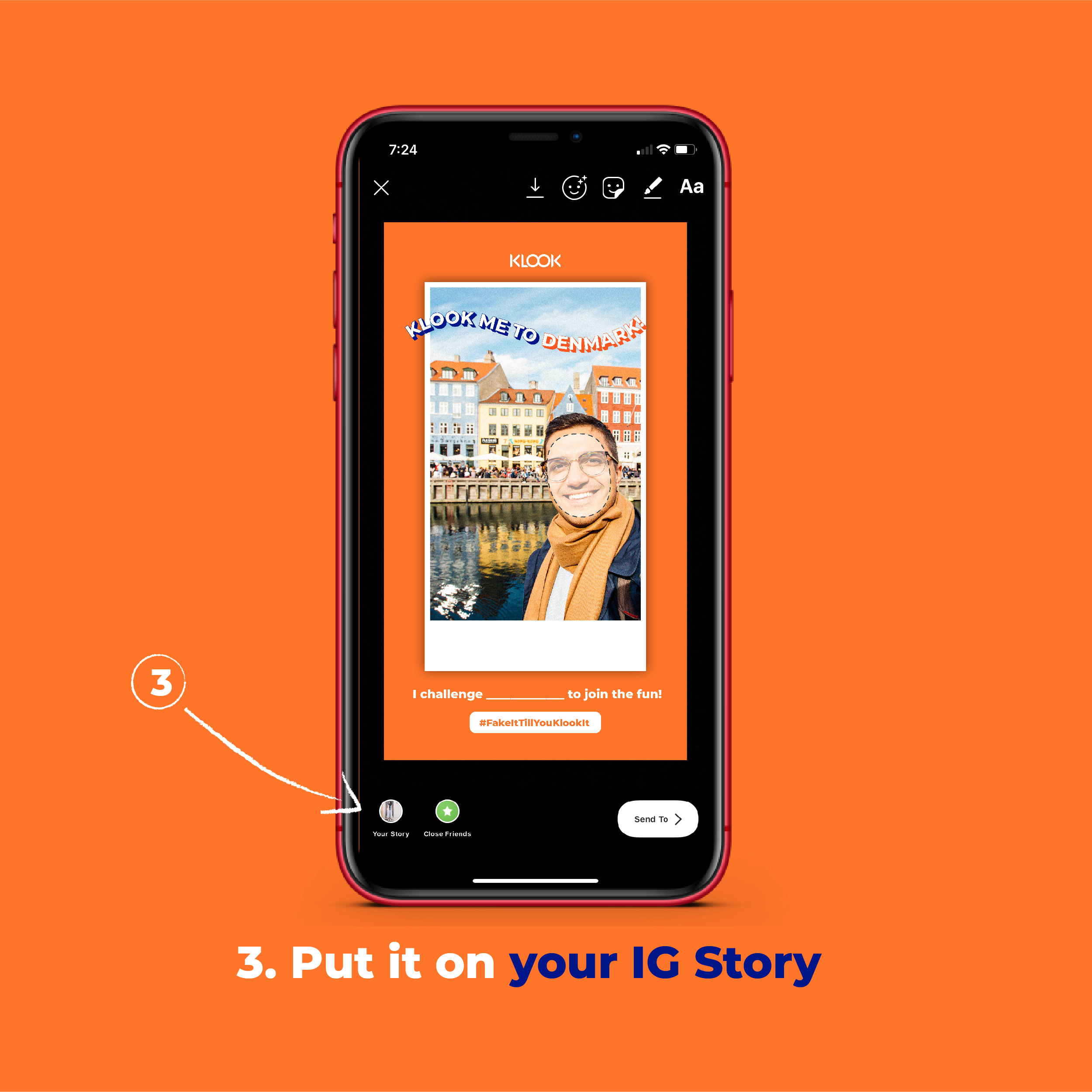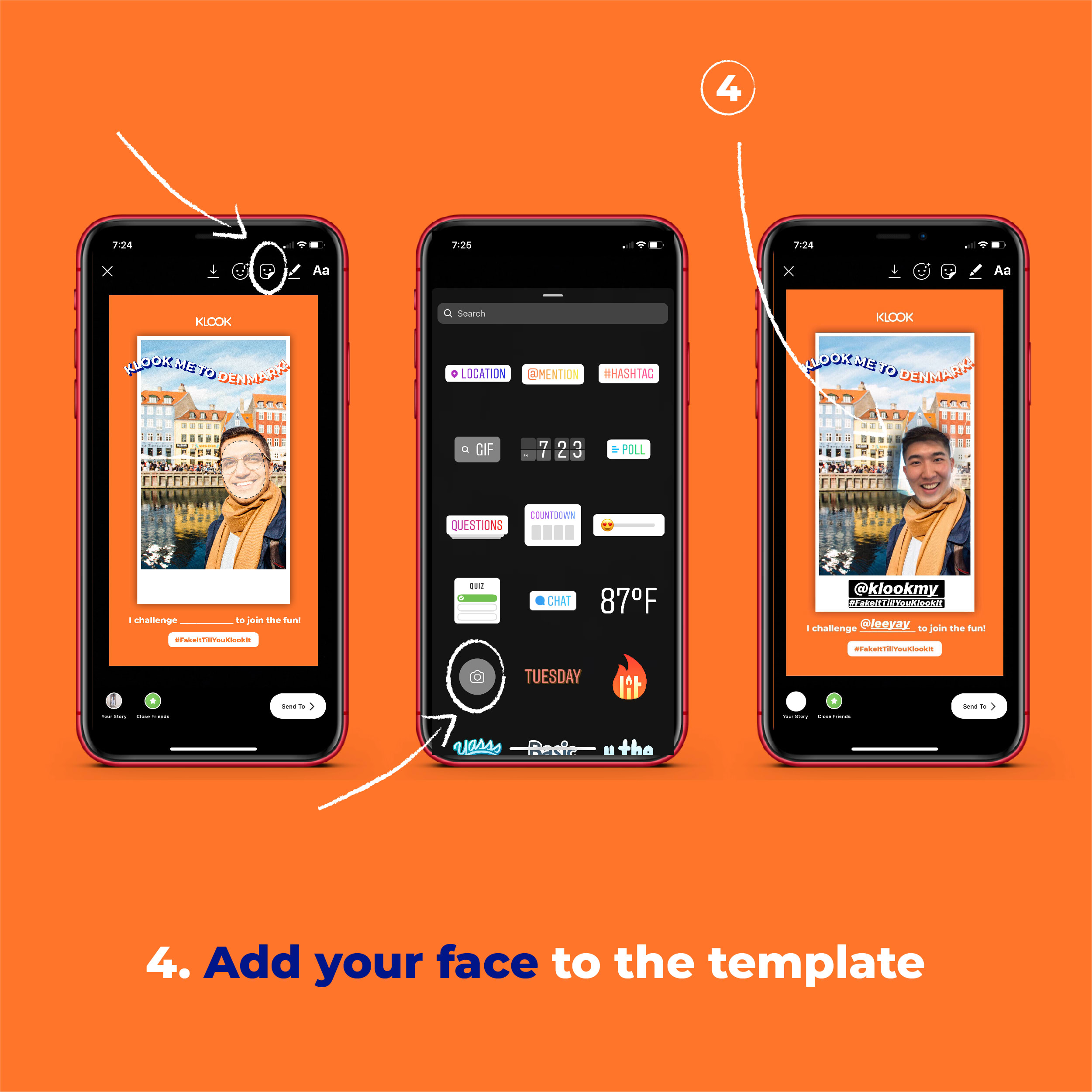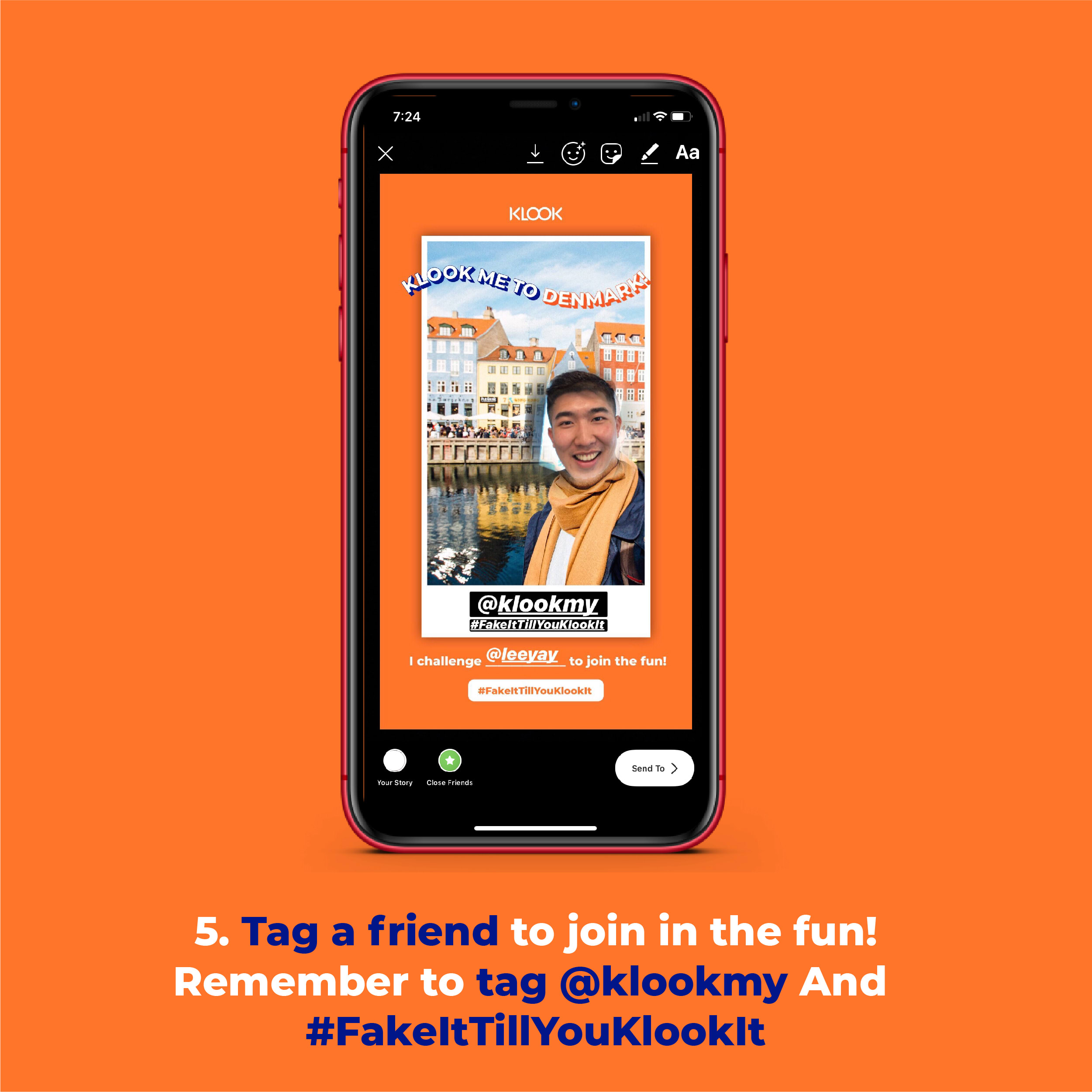 For a more detailed explanation, keep reading for instructions on each step:
Step 1: Head to the Klook Malaysia Instagram (@klookmy) and hit 'Follow'.
Step 2: Look for the #FakeItTillYouKlookIt templates. Choose one of the landmarks that you would like to visit in Europe and screenshot one of the templates found at @klookmy. There are 5 templates in total and they look something like these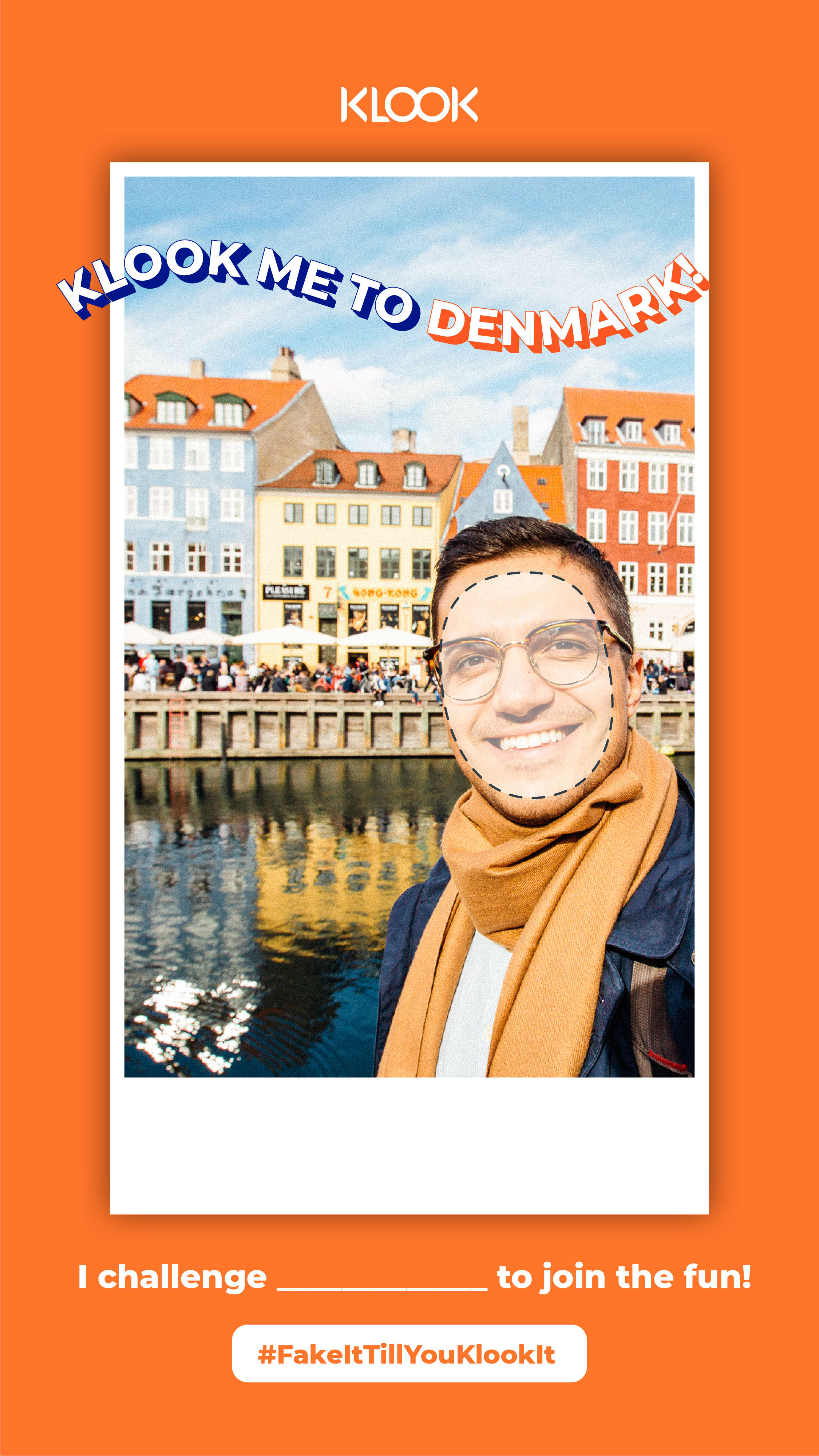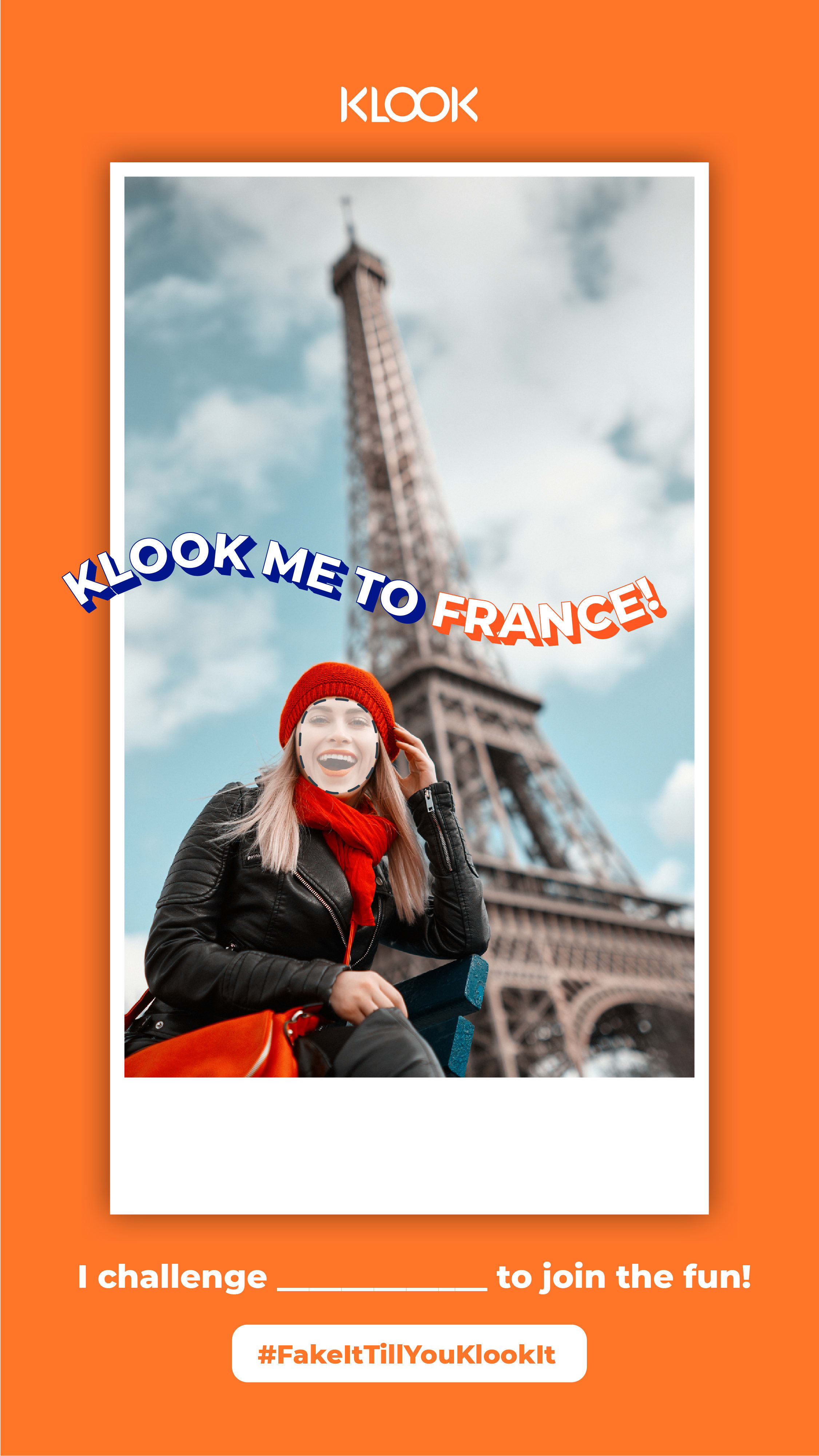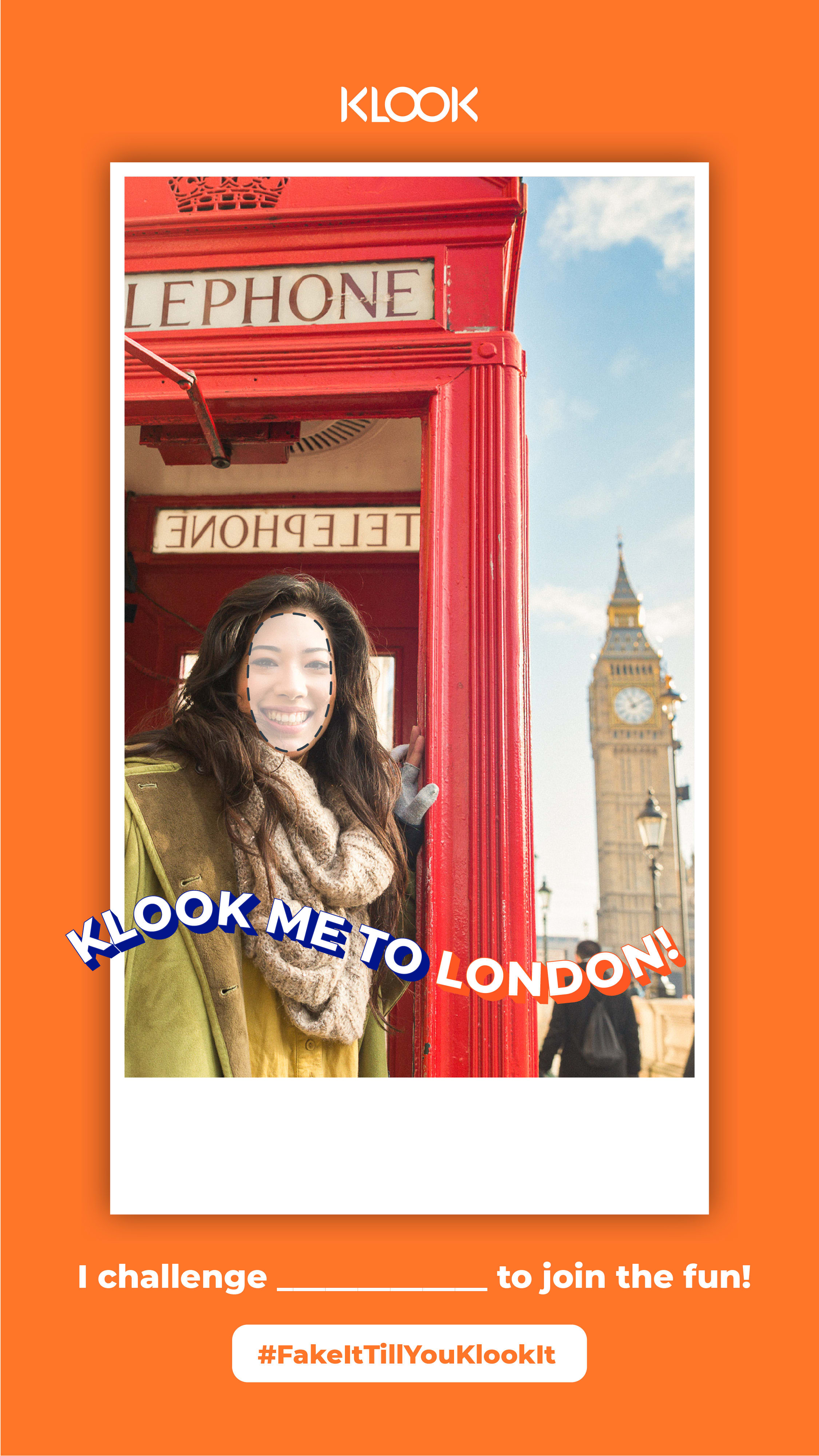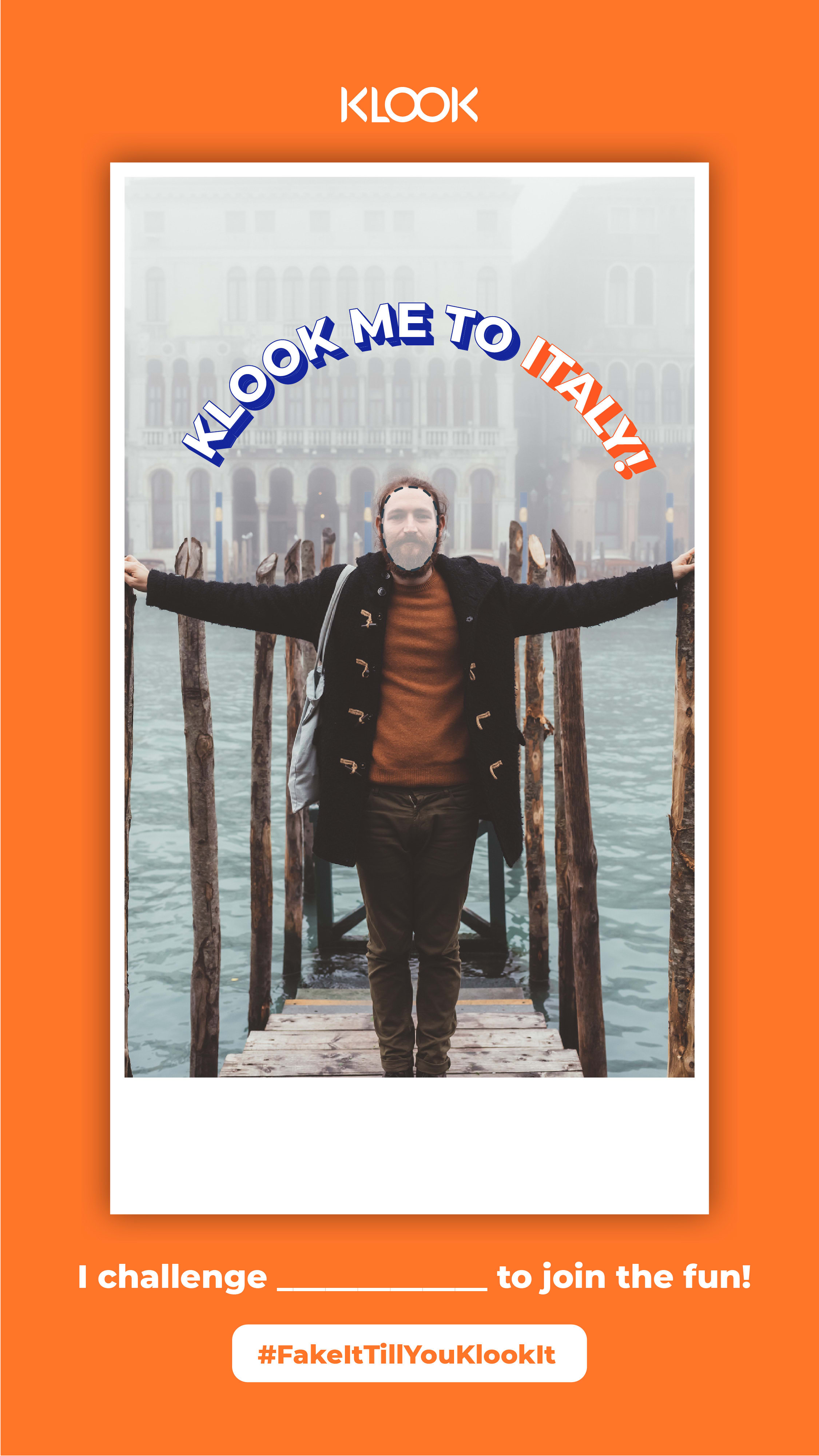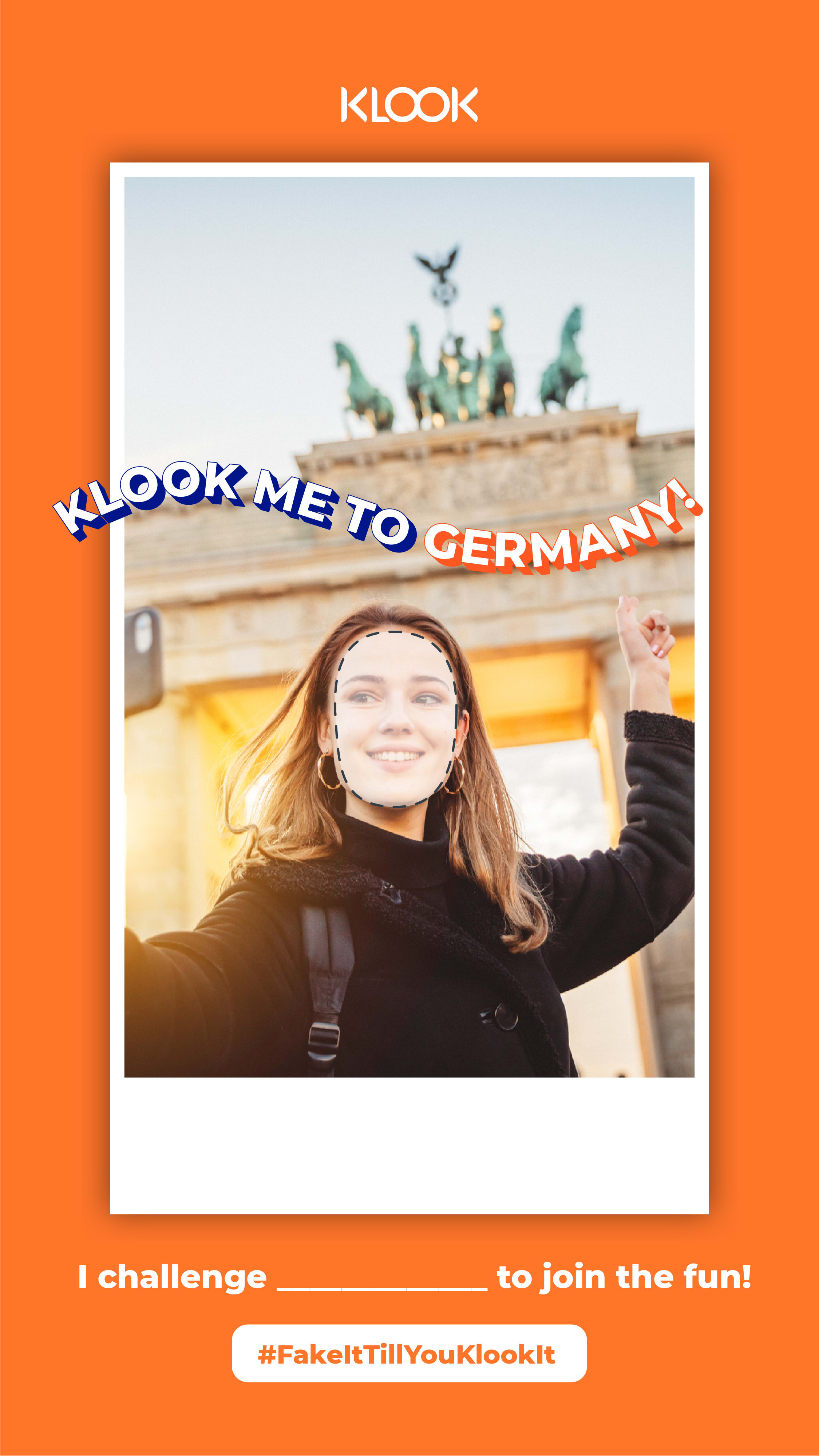 Step 3: Upload the screenshot image to your own Instagram Story.
Step 4: Replace the dotted area of the screenshot image with your face using the built-in 'face filter' Instagram feature.
Step 5: Tag @klookmy, tag a friend, and include the hashtag #FakeItTillYouKlookIt in your story, then post it up on your IG account. Make sure that your Instagram account is set to public so we can find your story!
Step 6 (Optional): Repeat and do the same with the other templates. Feel free to post more than once featuring different destinations because the more times you take part, the higher your chances of winning!
Get snappin' now to stand your chance at winning that free trip to Europe!
#FakeItTillYouKlookIt contest terms & conditions
The #FakeItTillYouKlookIt contest is only open to Malaysians (possesses a MyKad).
Participants who fulfil all requirements stated under 'Requirements' will stand a chance to win the Free trip to Europe.
Only one winner will be selected but that one winner will be able to bring one other person on the trip.
Note that the winner is selected by random and decision is final.