Sit back and enjoy the view
Riding a cable car may not be the same as hopping onto a roller-coaster but it certainly doesn't disappoint on the thrill factor. With the added benefit of sweeping views and city vistas, while you cruise and float hundreds or thousands of metres above ground, nothing quite compares to riding a cable car.
Here are a few of some of the world's best cable car rides you can find in Asia!
1. Gulmarg Gondola, Jammu and Kashmir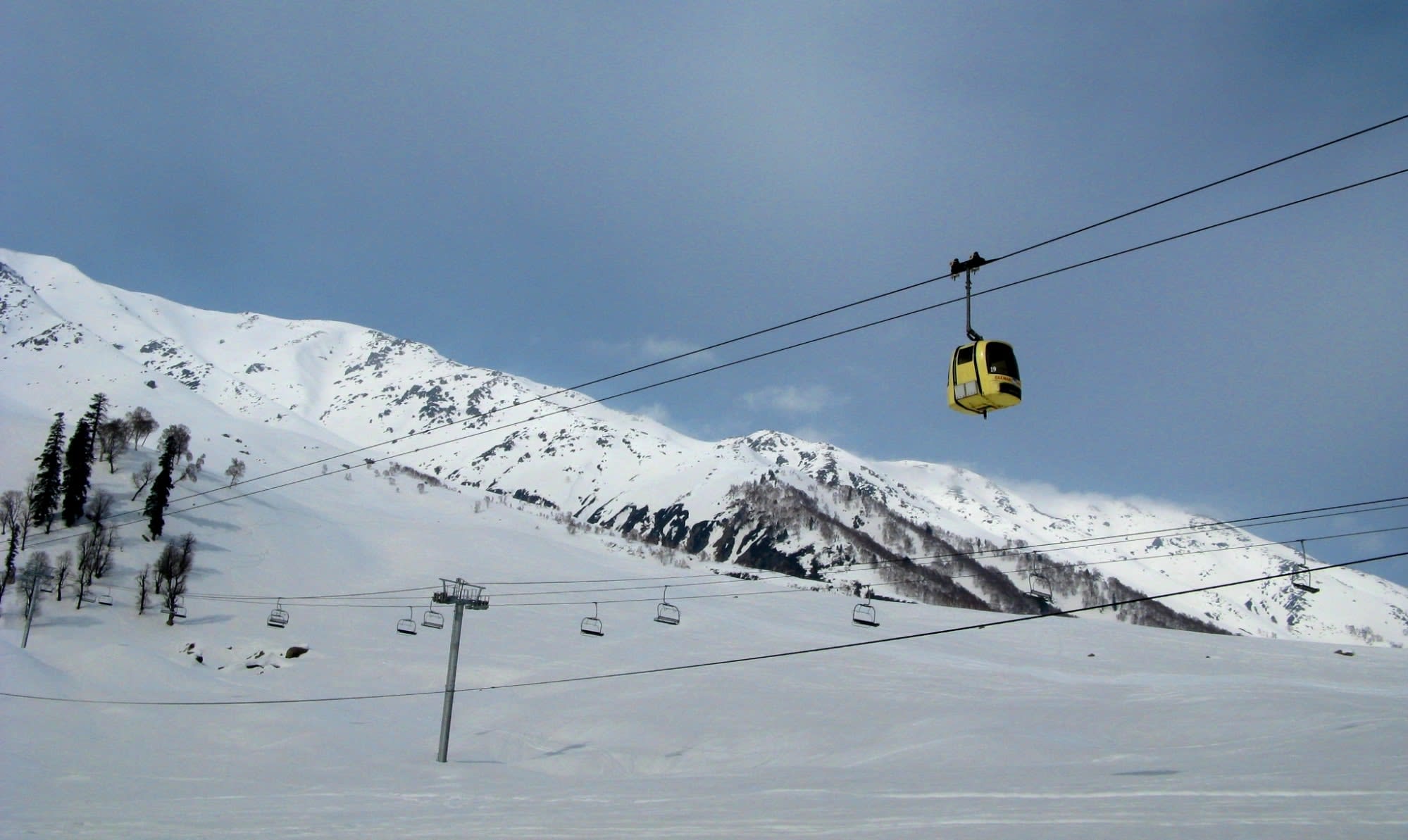 Photo Credit: Wikimedia Commons
Located in Jammu and Kashmir, a region administered by India as a state, you can find the world's second-highest cable car gondola! With sweeping views of snow-capped mountains from start to end, it's the perfect way to escape the heat in Asia.
With a private Gulmarg day tour from Klook, you will be brought to the Gulmarg Gondola for a ride following fun winter activities such as skiing, horse riding, and more.
Klook your Private Gulmarg day tour now
2. Ngong Ping 360, Hong Kong
The famous cable car ride in Hong Kong, Ngong Ping 360 is a spectacular 5.7km journey between Tung Chung Town Centre and Ngong Ping Village on Lantau Island. Sit back and watch as the vistas of the South China Sea and rolling grassland of North Lantau Country Park unfold before your eyes.
When you book on Klook, you can join the designated Klook lane and skip the line. As for those looking for that extra special experience, opt for the Crystal Cabin package! Trust us, you won't regret it.
#KlookTip: Getting around Hong Kong from the moment you land can be convenient and hassle-free with the airport express train and an MTR Pass. Get even better value with the Hong Kong Airport Express & 72-hour Unlimited MTR Travel Pass combo on Klook.
Klook your skip-the-queue Ngong Ping 360 ticket now
Klook your Hong Kong Airport Express & 72-hour Unlimited MTR Travel Pass
3. Langkawi Skycab Cable Car, Malaysia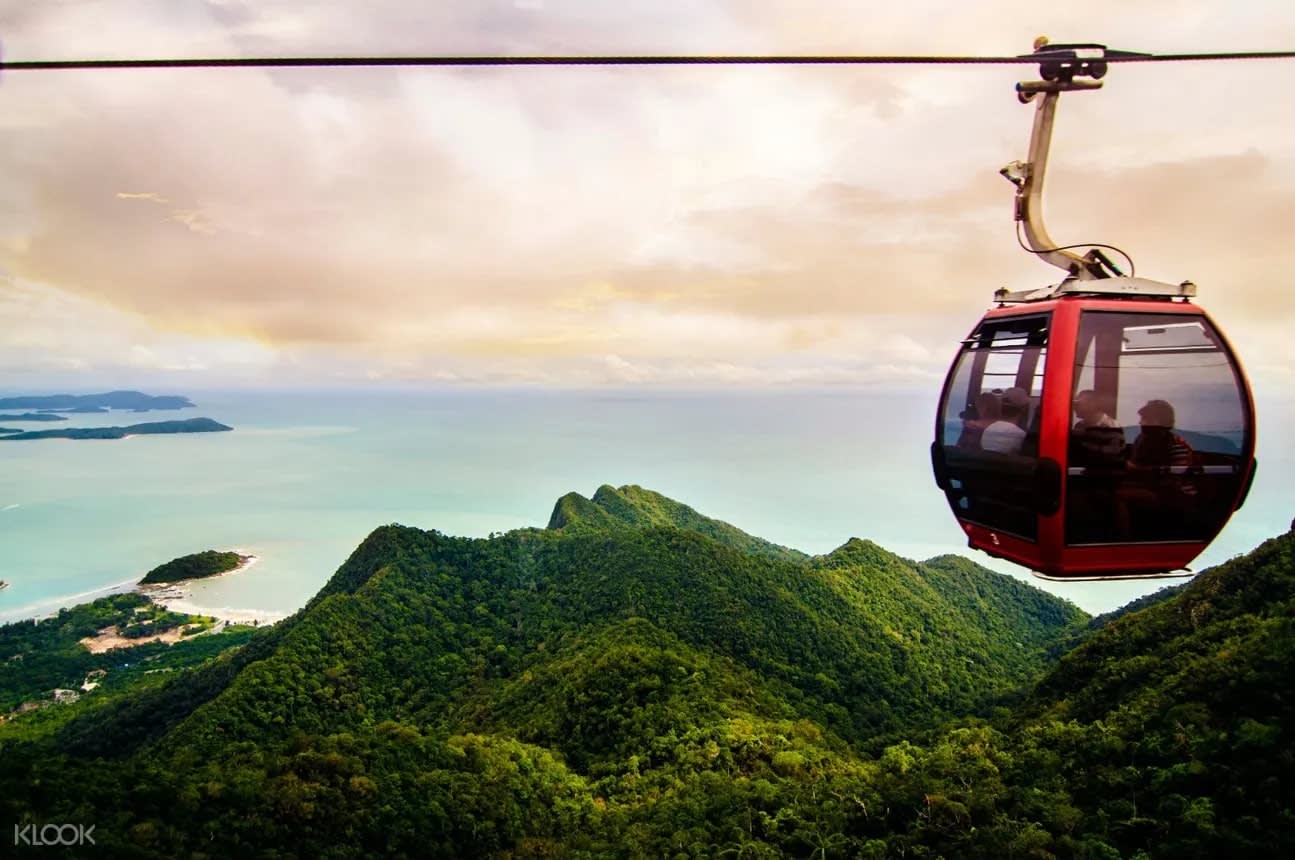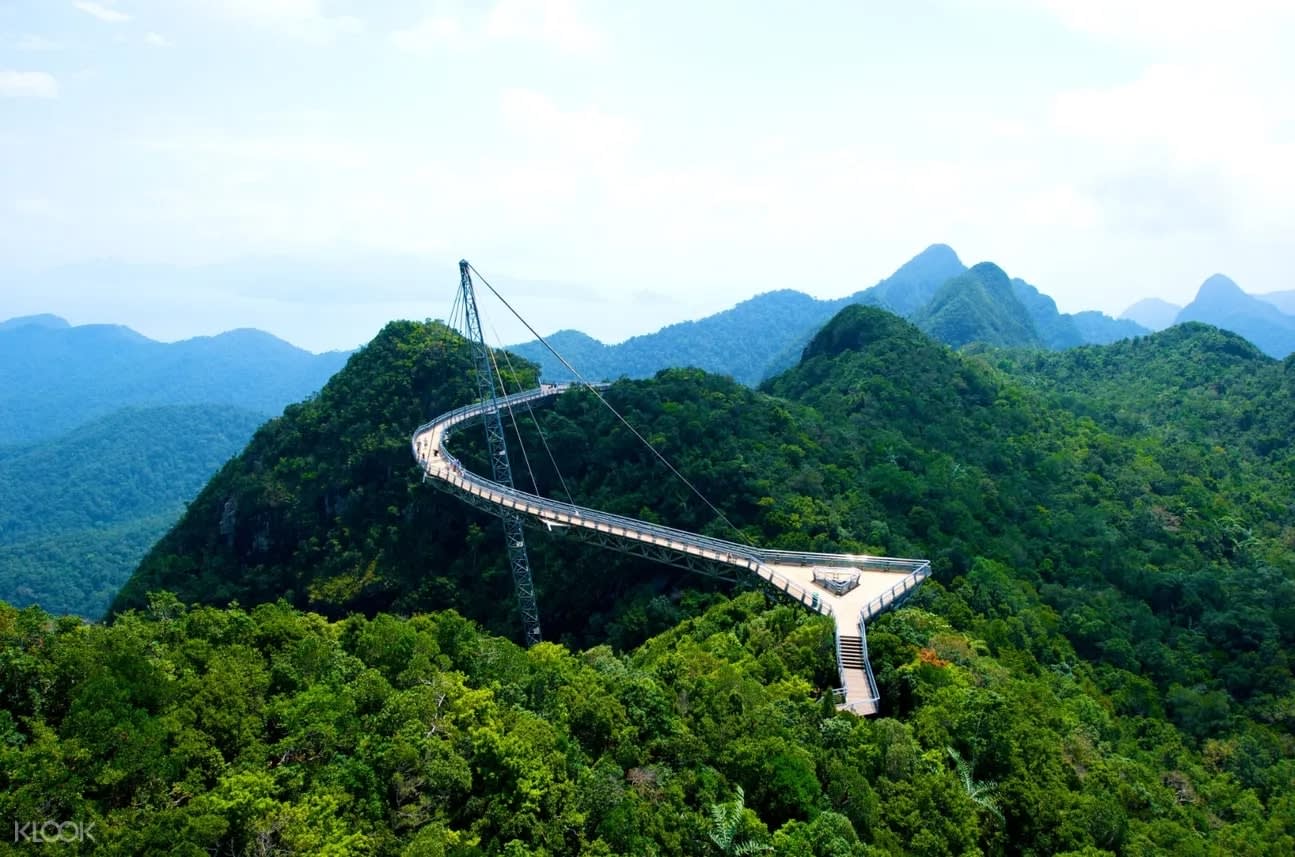 Climb aboard the highest cable car ride in Malaysia on the Langkawi Cable Car and ride through the eastern cliffs of Mt. Machinchang and see its lush forests from above! You'll arrive at Langkawi's second-highest peak in just a few minutes at 708m above sea level.
From SkyBridge, built atop Mt. Machinchang, you can enjoy the view of the entire archipelago as well as Southern Thailand. Aside from the view, you'll be kept busy with various attractions at the stations like the SkyDome, Skyrex, 3D Art Langkawi, and more!
Klook your Langkawi Skycab Cable Car combo ticket
4. Awana SkyWay Gondola Cable Car, Malaysia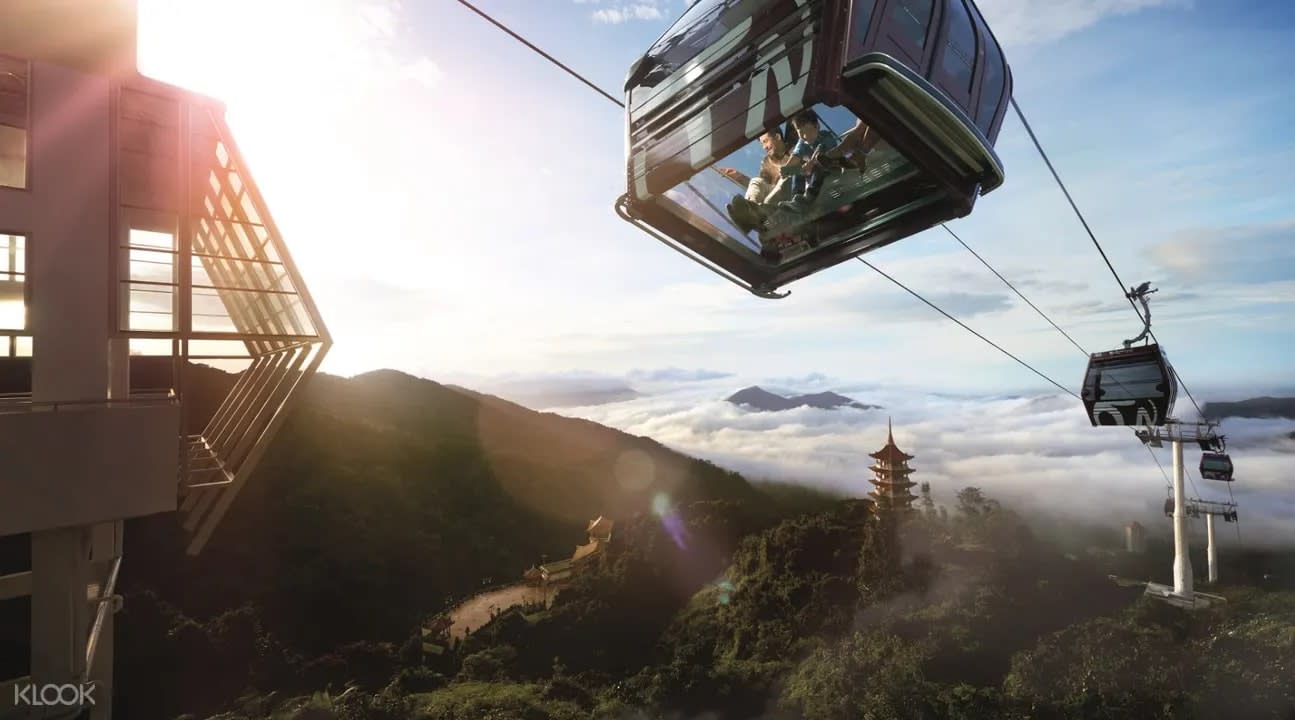 Another popular cable car ride in Malaysia, enjoy the crisp air of Genting Highlands on this 10-minute gondola cable car ride aboard the Awana SkyWay. A favourite destination for city dwellers to escape the heat as well as the hustle and bustle of KL, it's nice to take in the view of the 130 million-year-old rainforest along the way.
Choose to disembark halfway to explore the Chin Swee Caves Temple or ride all the way up to SkyAvenue. Shop, dine, play or relax when you're in SkyAvenue. For those keen on joining the indoor theme park fun, you can opt for the Awana Cable Car + Skytropolis combo package on Klook.
Klook your Awana SkyWay Gondola direct-entry ticket
5. Singapore Cable Car Sky Network, Singapore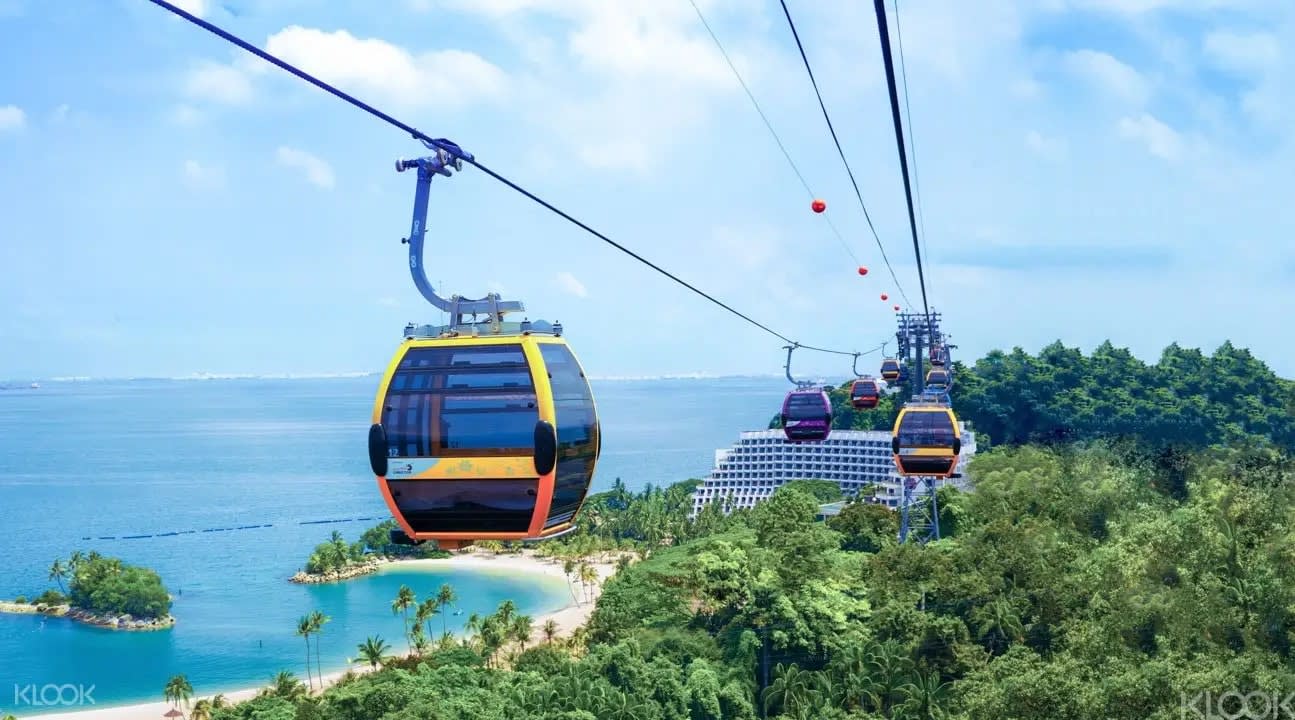 Take in the impressive 360-degree aerial views of Singapore's urban city, lush greenery of Mount Faber and Sentosa onboard the Singapore Cable Car. This cable car ride is certainly the most unique way to get to Sentosa Island – no Singapore trip is complete without it!
Feeling extra bougie? You can also feast on a rich
4-course dinner aboard the Singapore Cable Car. Perfect for a romantic date, you can dine with bae under the stars with stunning views of the city and the night sky.
Klook your Singapore Cable Car Sky Pass now
6. Ba Na Hills Cable Car, Vietnam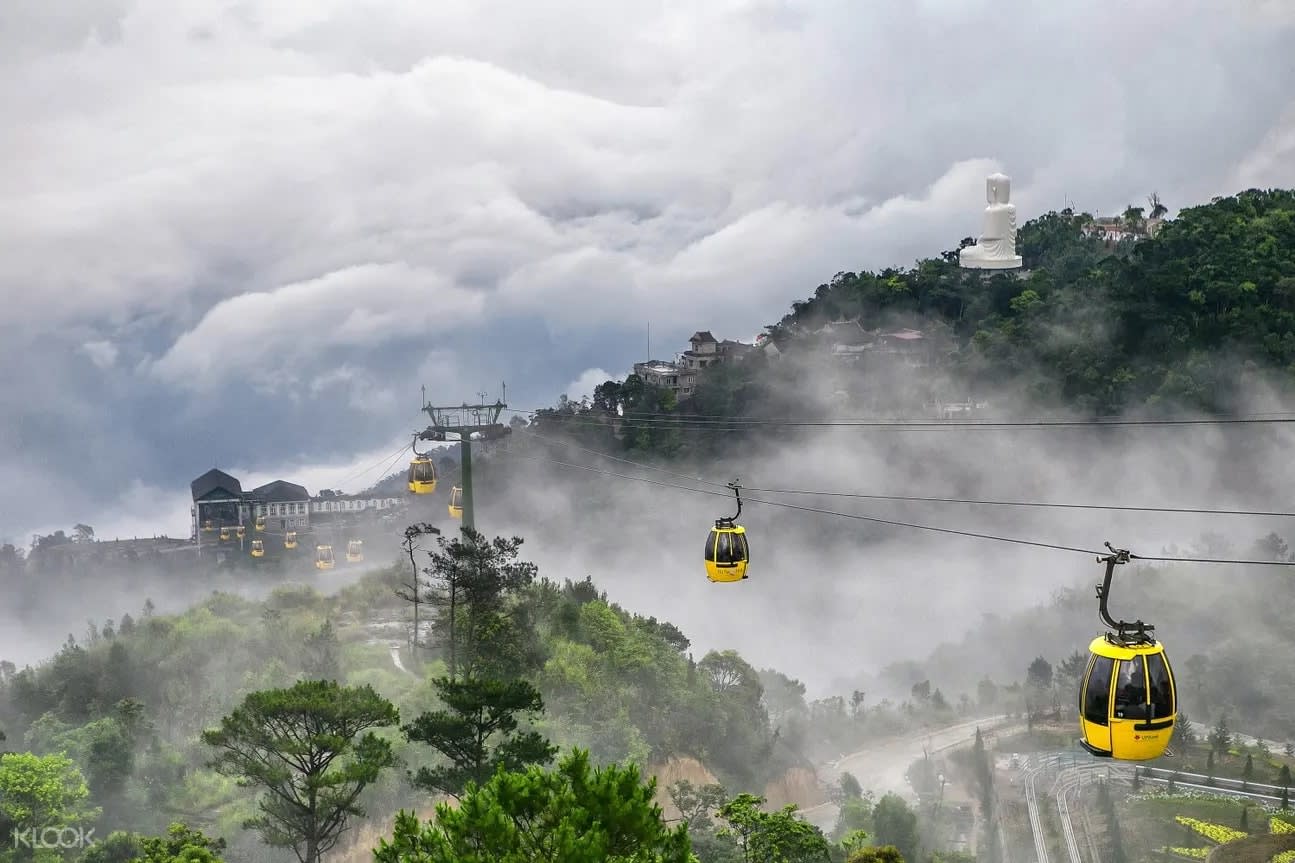 Hop aboard the Ba Na Hills Cable Car, recognized by Guinness World Records as the longest nonstop, single-track cable car! While its main function is to ferry visitors to the mountaintop resort, you certainly can't deny that the surrounding views of Da Nang and landscape are quite spectacular.
When you book this Ba Na Hills day tour from Klook, it includes a ride on the cable car. Besides that, you get to explore the grandeur of the 150 meter Golden Bridge and discover other attractions such as Fantasy Park, Family Entertainment Center, and more.
Klook your Singapore Cable Car Sky Pass now
7. Dagu Glacier Gondola, China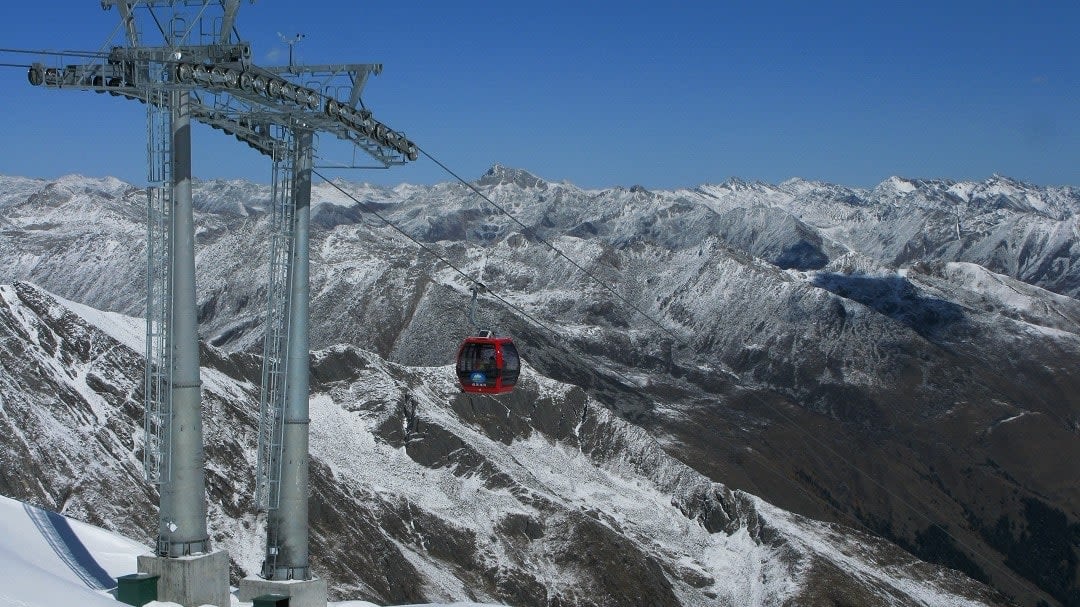 Photo Credit: Wikimedia Commons
A gondola lift in the Dagu Glacier National Park in China, you can expect to see snow-covered peaks all year rounds in this mountain glacier about 270 kilometres away from Chengdu of the Sichuan province.
The Dagu Glacier Gondola is a modern Doppelmayr gondola which goes up to the Dagu Glacier at 4,843m above sea level, making it the highest cable car in the world! The one thing you can count on when taking this cable is that you'll be rewarded with absolutely breathtaking views!
8. Tianmenshan Cableway, China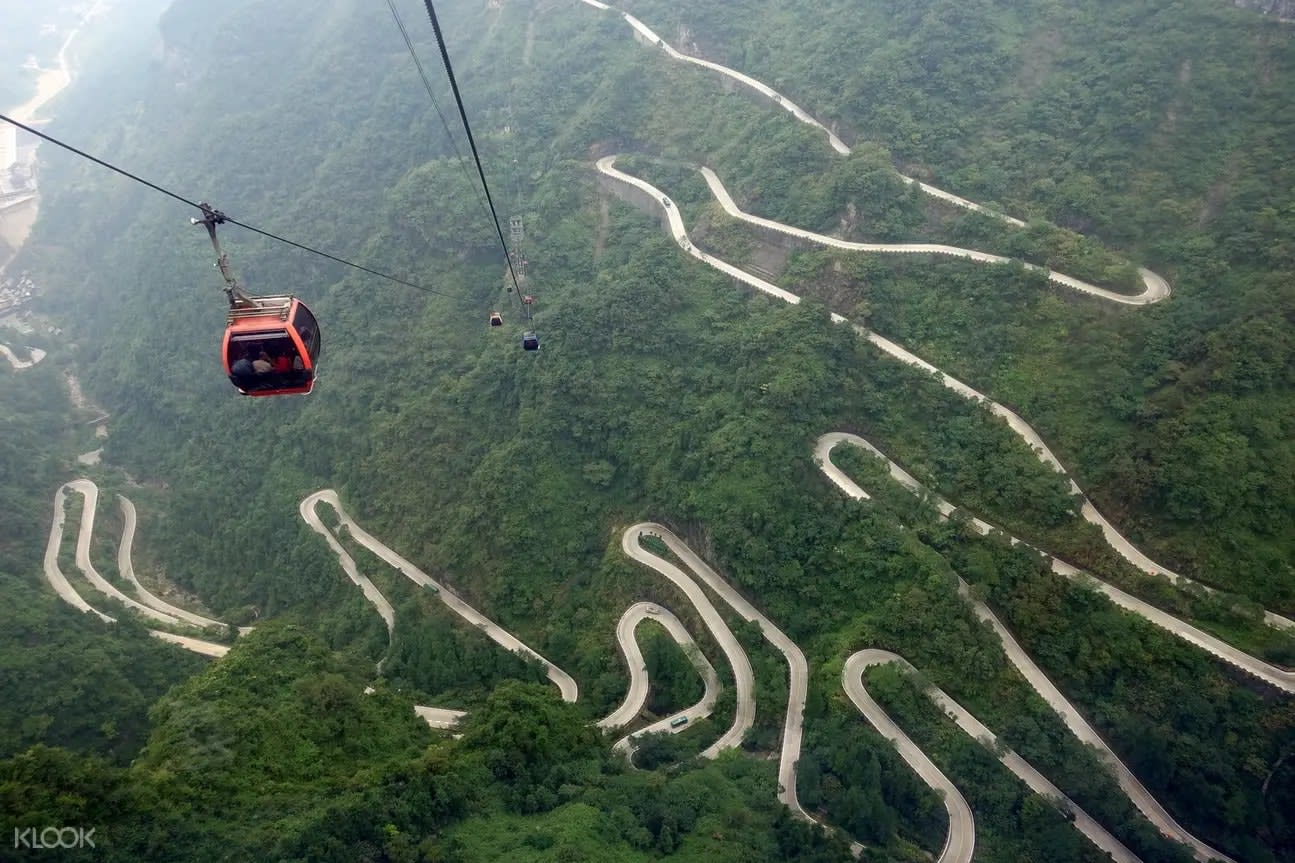 The world's longest cableway at over 7.4 metres, the Tianmen Mountain cableway starts at City Garden downtown and goes all way to the summit. Ferrying passengers to Tianmen Mountain in Zhangjiajie, the highlights of this scenic area include the Tianmen Cave, Glass Skywalk and more.
Incredibly popular amongst local and foreign travellers, don't be surprised to find a long queue for the cable car during peak seasons!
Klook your Tianmen Mountain & Cable Car ticket now
9. Shinhotaka Ropeway, Japan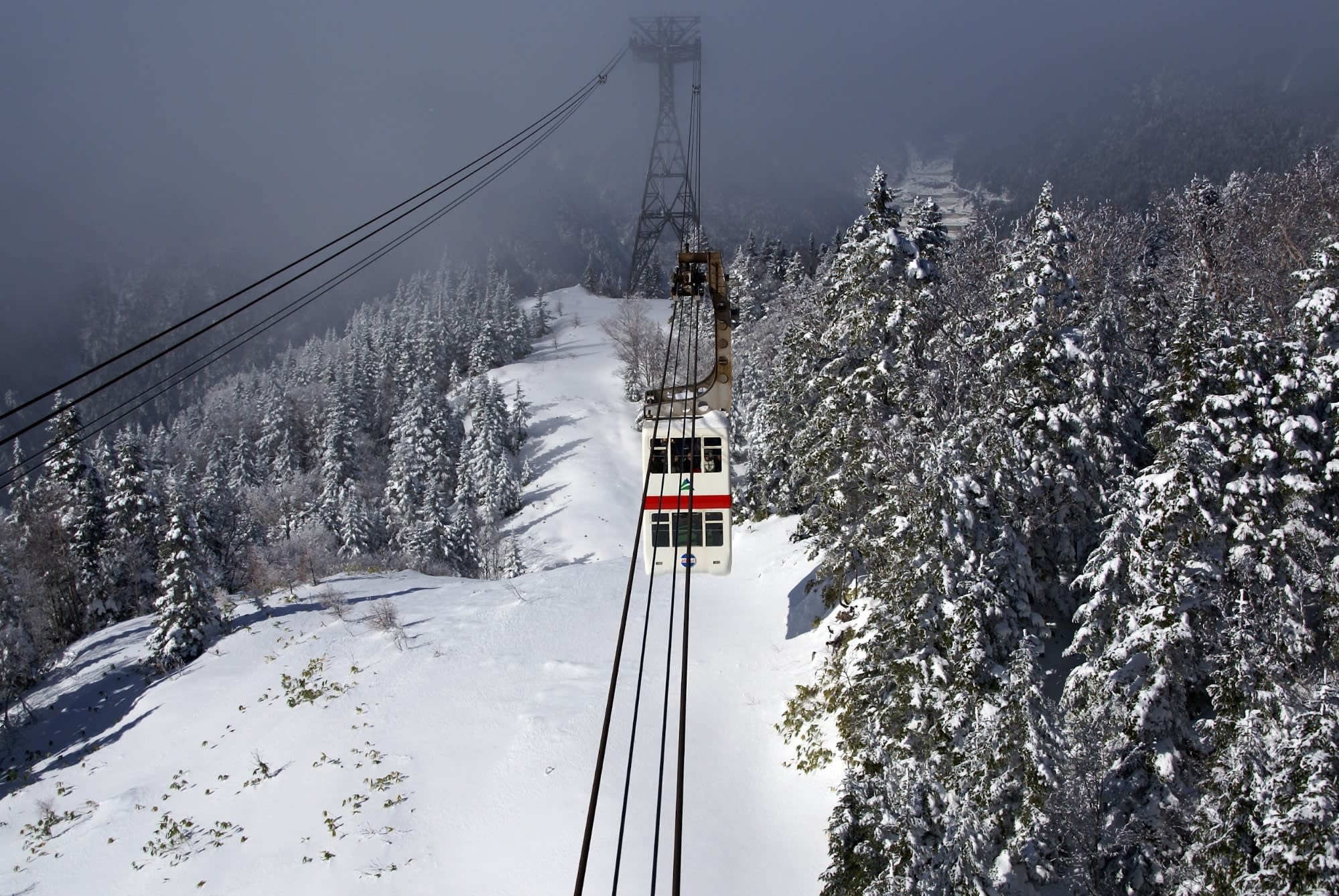 Photo Credit: Wikimedia Commons
For those embarking on a winter trip in Nagoya, this is something you don't see very often – double-decker gondola! It also happens to be Japan's only double-decker gondola. As you ride the ropeways (separate into No.1 and No. 2), you can witness beautiful sceneries around Takayama.
Amongst some attractions that you can get to via the Shinhotaka Ropeway are Nabedaira Kogen Heights and Sengokuenchi Nature Park. Even if you aren't visiting during winter, you can still enjoy amazing views all year round!
Klook your Shinhotaka Ropeway Ticket now
10. Namsan Cable Car, South Korea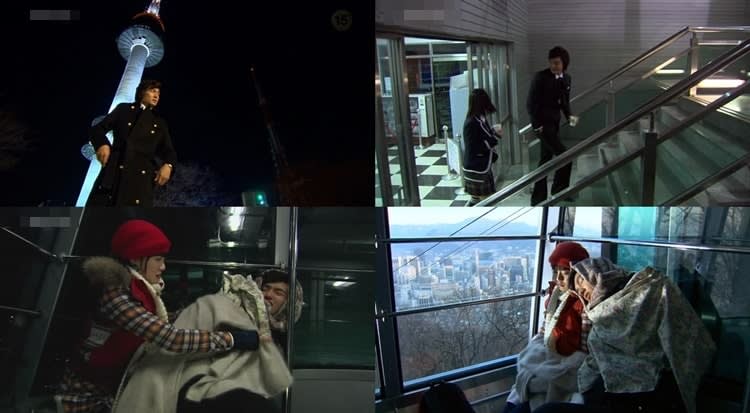 Photo Credit: KBS via kholic.id

What's so special about the Namsan Cable Car? You might recognise it from the famous cable car scene in K-Drama series 'Boys Over Flowers'! Aside from being a filming location, the Namsan Cable Car also serves a different function – getting passengers to the N Seoul Tower!
While the cable car ride itself is only 7 minutes, during peak season, the waiting time can exceed 30 minutes. While you may not exactly recreate the K-Drama scene, you certainly can enjoy the view on the way up to the tower.
Klook your N Seoul Tower Ticket now
Ready to jump aboard? Just Klook it!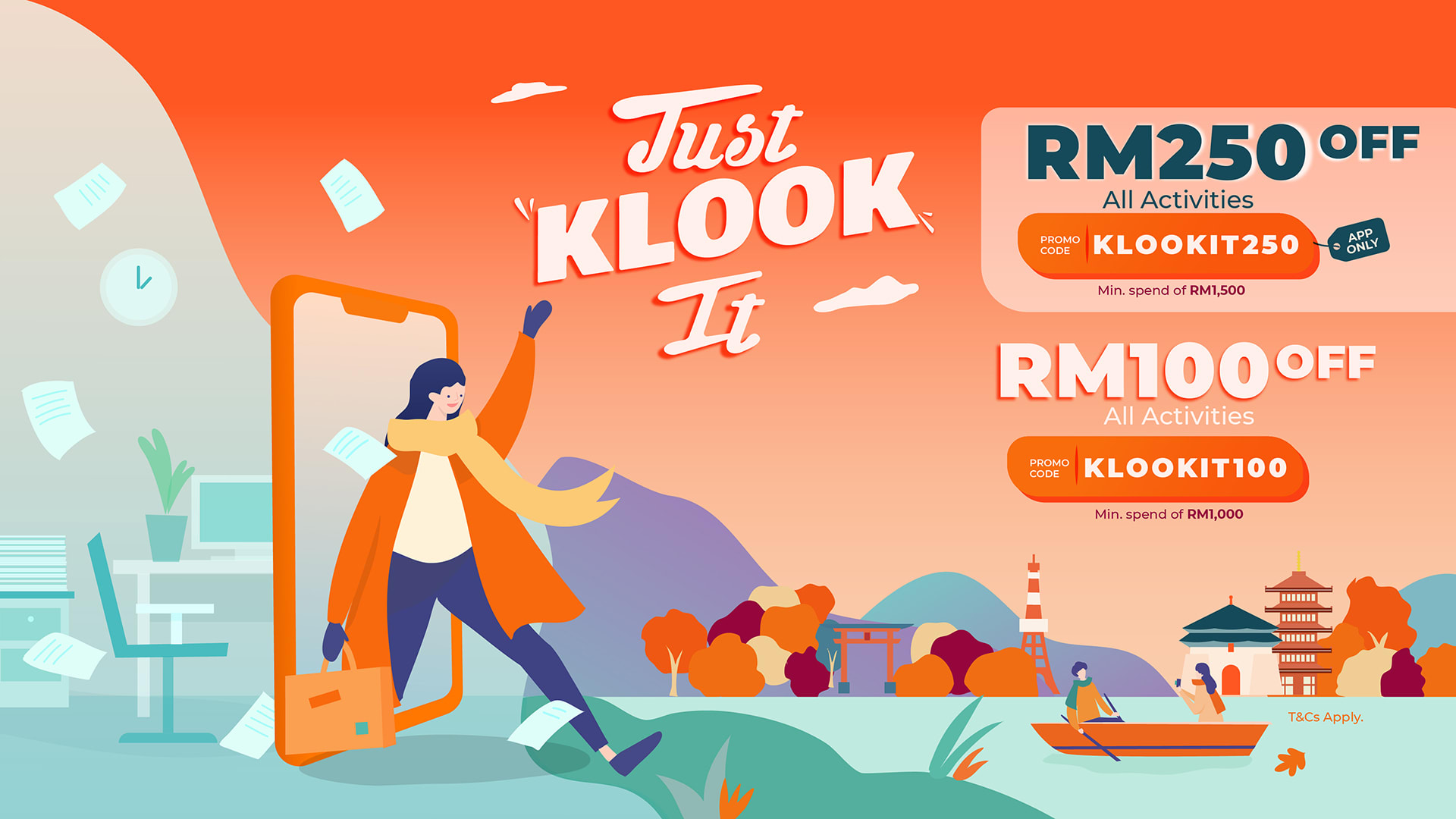 From now until 31 December 2019, you can enjoy up to RM350 off on Klook! Enjoy the savings for your year-end holiday or to kickstart your 2020 with a bang. Simply apply the code "KLOOKIT250" for RM250 off with a minimum spend of RM1,500 (app only) or use the code "KLOOKIT100" for RM100 off with a minimum spend of RM1,000.
Need a holiday real bad? Just Klook it!