A holiday away from the heat  
In a country where it's summer all year round, the weather is that much more miserable during the heatwave! Instead of shutting yourself in an air-conditioned room all day, why not take a short trip up the hills to enjoy the chilling fresh air? With this, we've got the perfect place for you to consider – Cameron Highlands!  
With cooling resorts, tea plantations and strawberry farms sprawl lazily across lush valleys and meandering hill slopes, it has been known to be a great weekend trip for those looking forward to a cool climate and refreshing air.  Here are 10 budget accommodations so you can enjoy a stay at Cameron Highlands without breaking the bank. 
*Note that price stated may fluctuate according to travel seasons
Hostels
1. Traveller Bunker Hostel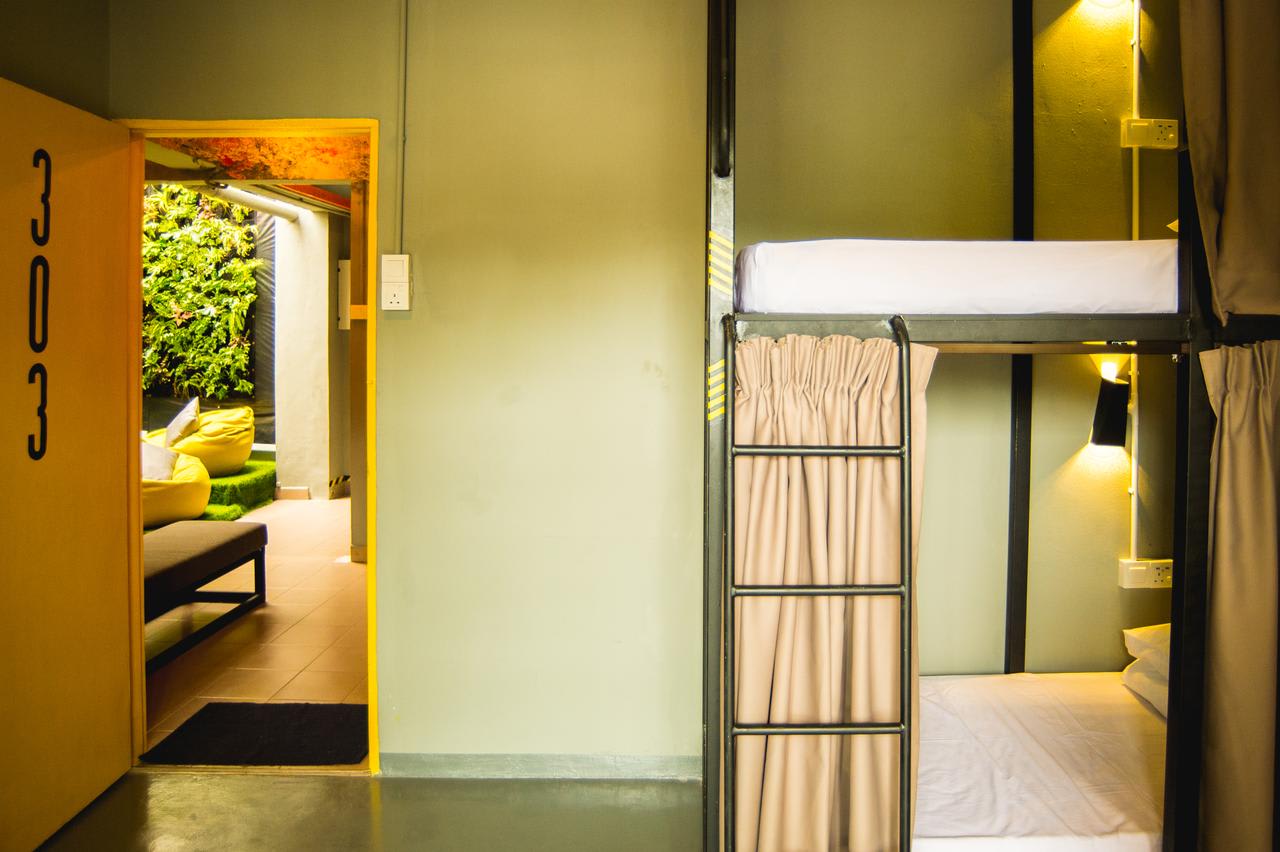 Source: Traveller Bunker Hostel on Facebook
Traveller Bunker Hostel is highly recommended for travellers who wish to travel comfortably while on a budget. This hostel is also located in a strategic location which ensures its guests to have easy access to many local points of interest and it's within a 5-minutes walk from the terminal bus station.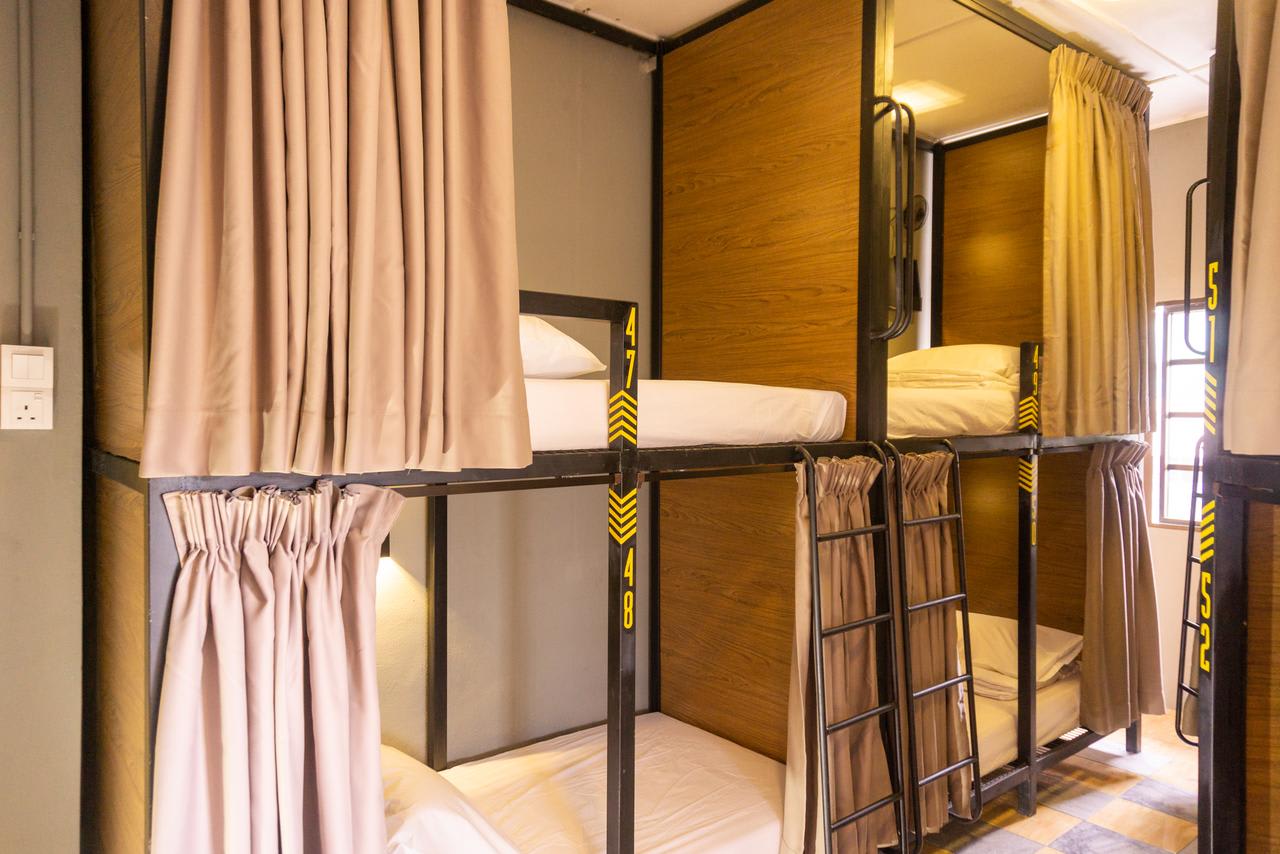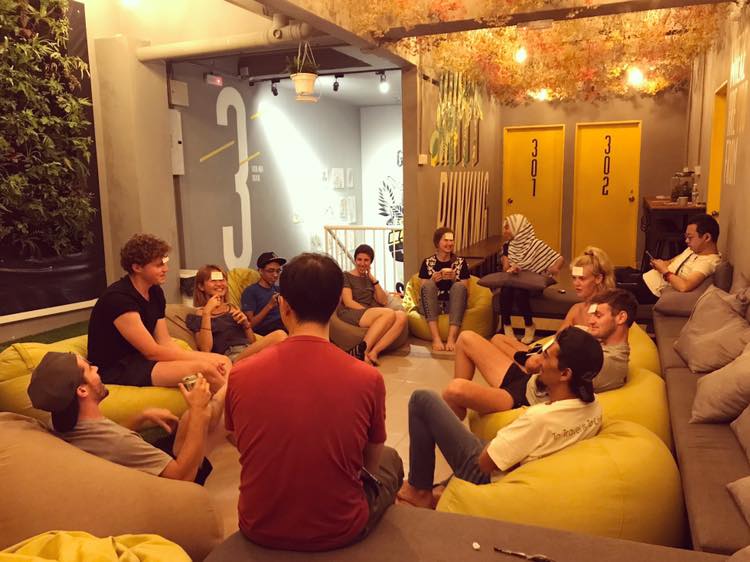 Source: Traveller Bunker Hostel on Facebook
Whether you're travelling alone or in a group of 4, this hostel will give you the privacy you need without compromising on any social activities. Traveller Bunker Hostels host movie nights and games nights in their spacious lounge areas for you to socialise with other travellers in the dorm.
Price: Starting from RM20/night
Address: No.82 B, Persiaran Camelia 4, 39000 Tanah Rata,Cameron Highlands, Pahang, Malaysia
2. Sleepbox Hotel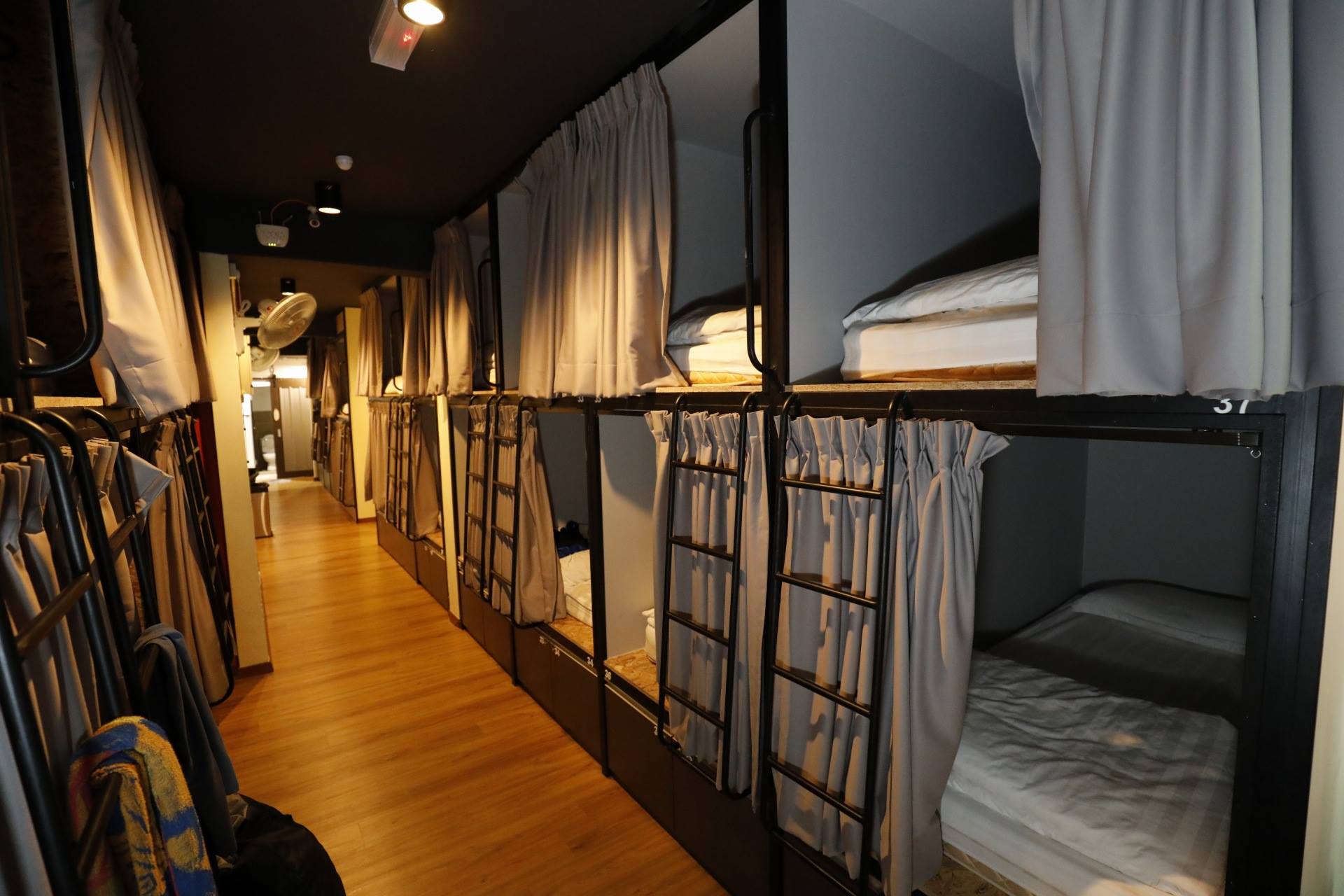 Source: Sleepbox Hotel on Facebook
Another noteworthy hostel is Sleepbox Hotel, which is great if you're travelling alone and looking to meet some new friends. A wide range of decent facilities and great services will ensure your pleasant stay at Sleepbox Hotel without breaking your wallet. A tip for you, the fitness centre is a must-try during your stay here.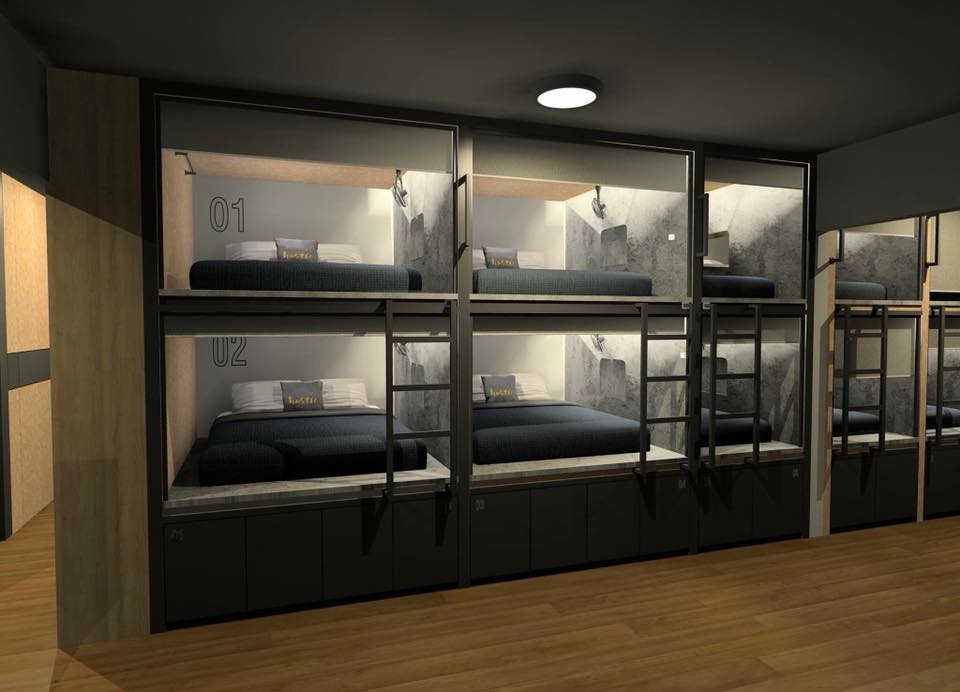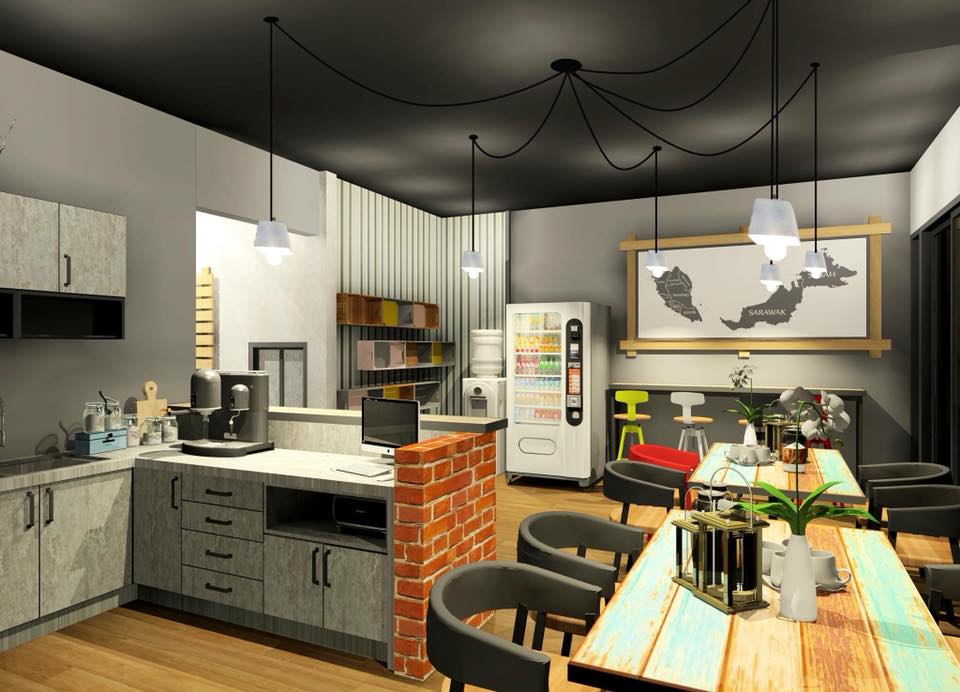 Source: Sleepbox Hotel on Facebook
Sleepbox Hotel is also located within easy reach of various places such a night market just 3km away and tea plantation at just 4km away. If you're a fan of hiking and nature, this hotel is only a short walk away from Cameron Highlands Trail No. 5 and 7.
Price: Starting from RM20/night
Address: 5-2 Marigold Street, Cameron Highlands, Pahang, Malaysia
Guesthouse
3. Heahtitude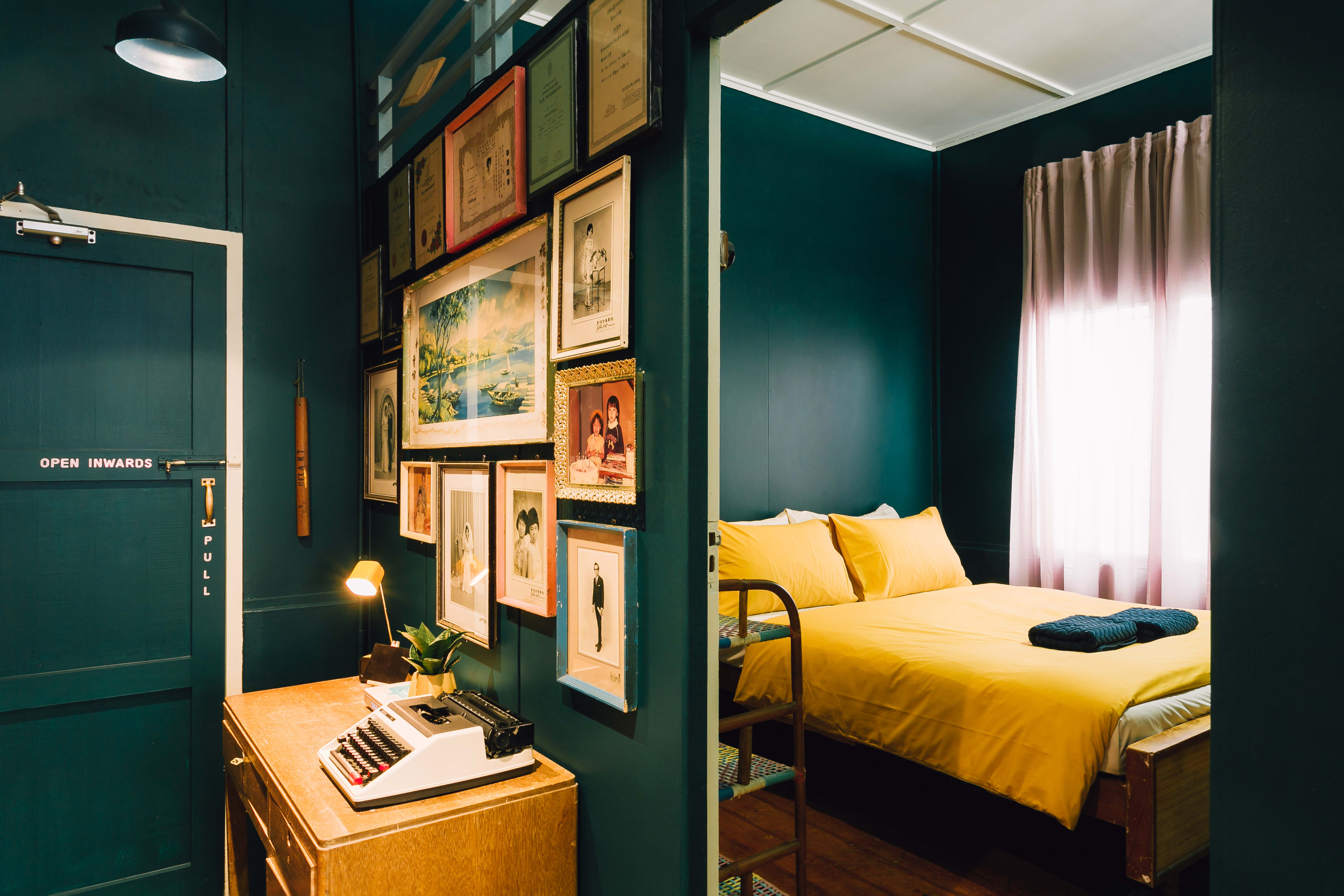 Source: Heahtitude on Facebook
Look no further than Heahtitude if you just want to unwind after a long day or just take life slow and easy. This accommodation was inspired by the former worker's home in the 1970s. Its unique architecture and preserved decors from the early '90s makes it one of a kind in the area and definitely worth every penny.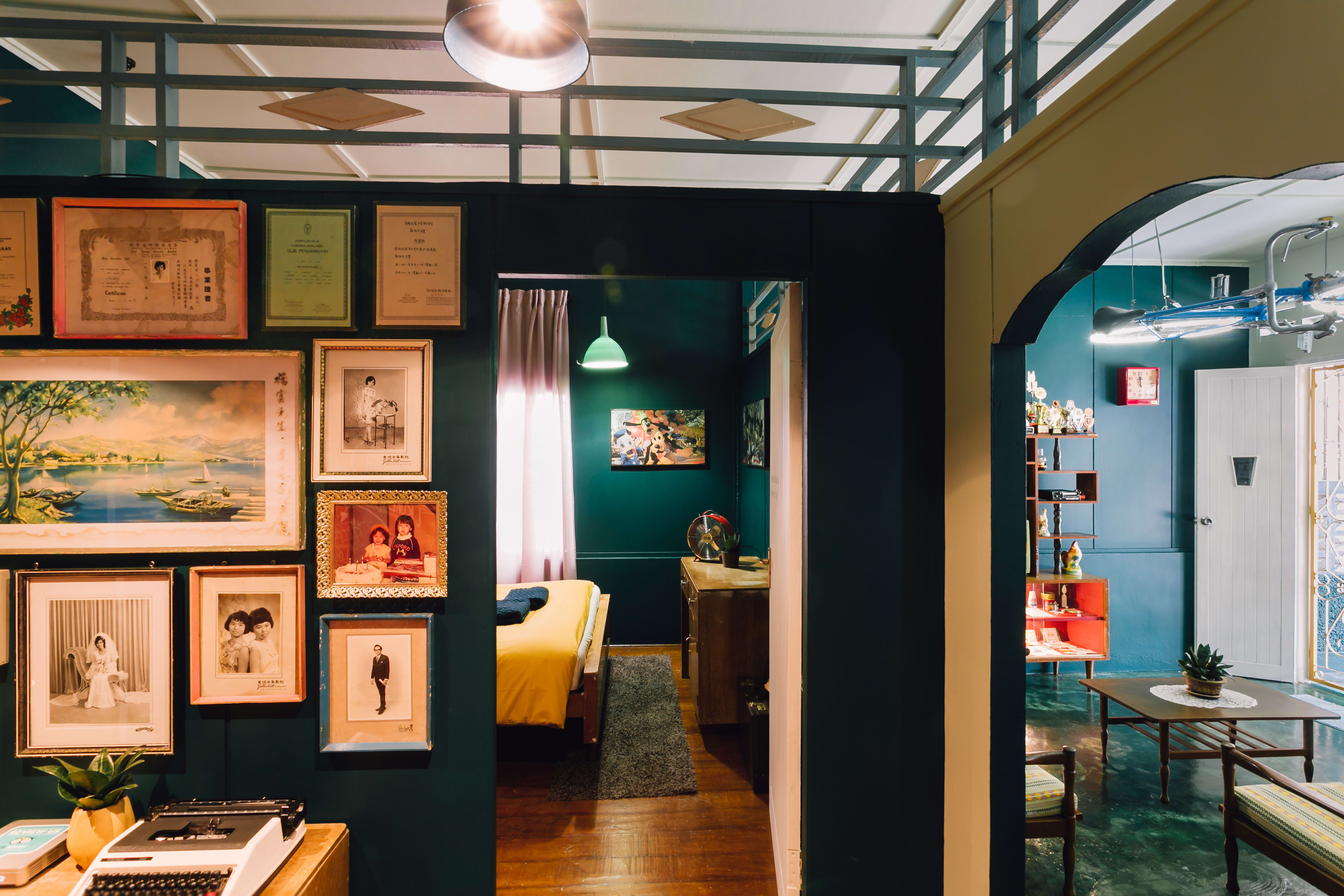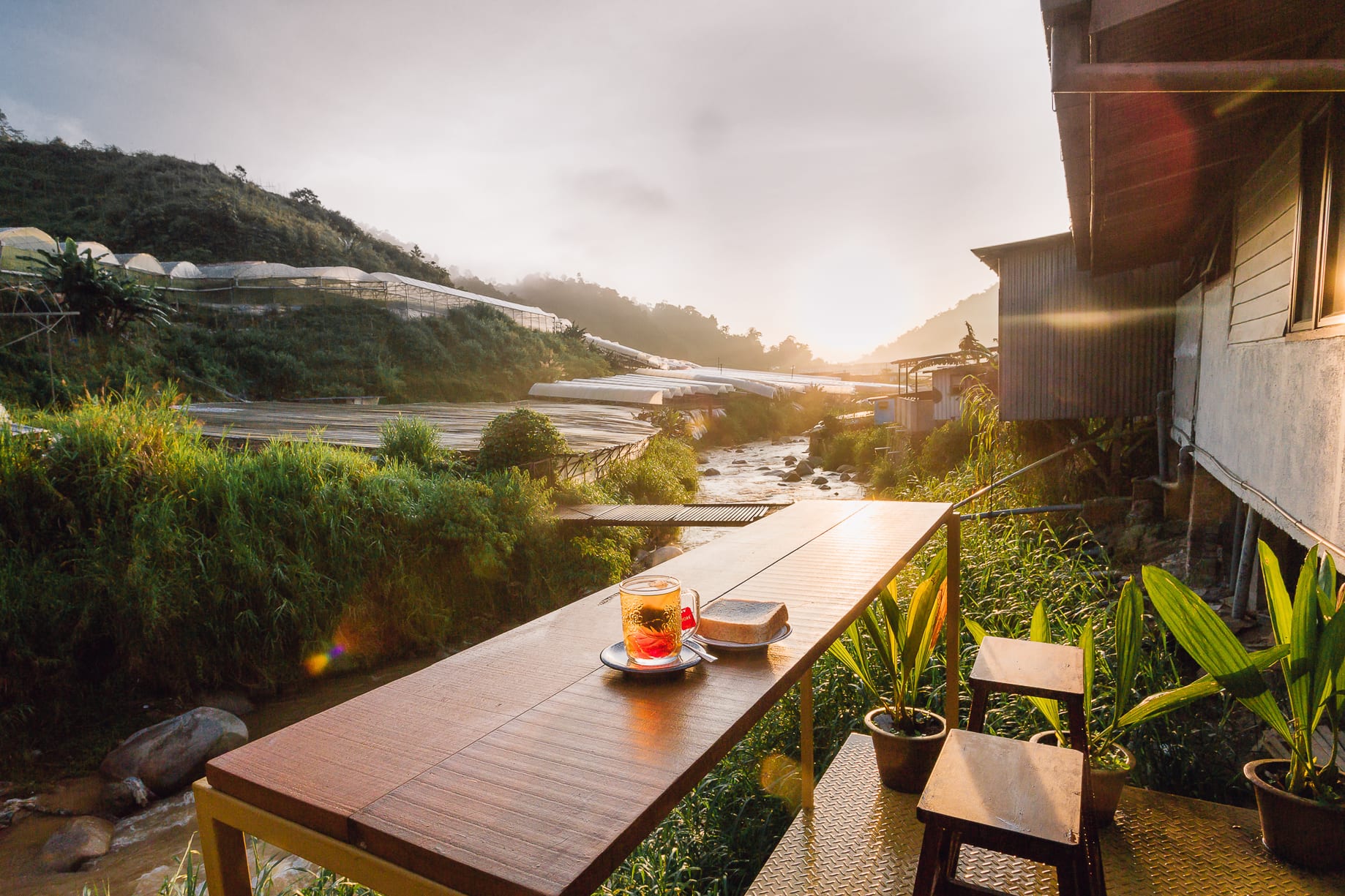 Source: Heahtitude on Facebook
The name of this accommodation features a Cantonese slang 'heah' which celebrates the joy of simply chilling around without a care in the world. Hence, the name Heahtitude seeks to provide an accommodation that exudes a laid back charm. So, grab your favourite cuppa and have a nice chat with your travel companion on the river terrace.
Price: Starting from RM108/night
Address: 84 Kuala Terla, Cameron Highlands, Pahang, Malaysia
4. PLAY Residence @ Quintet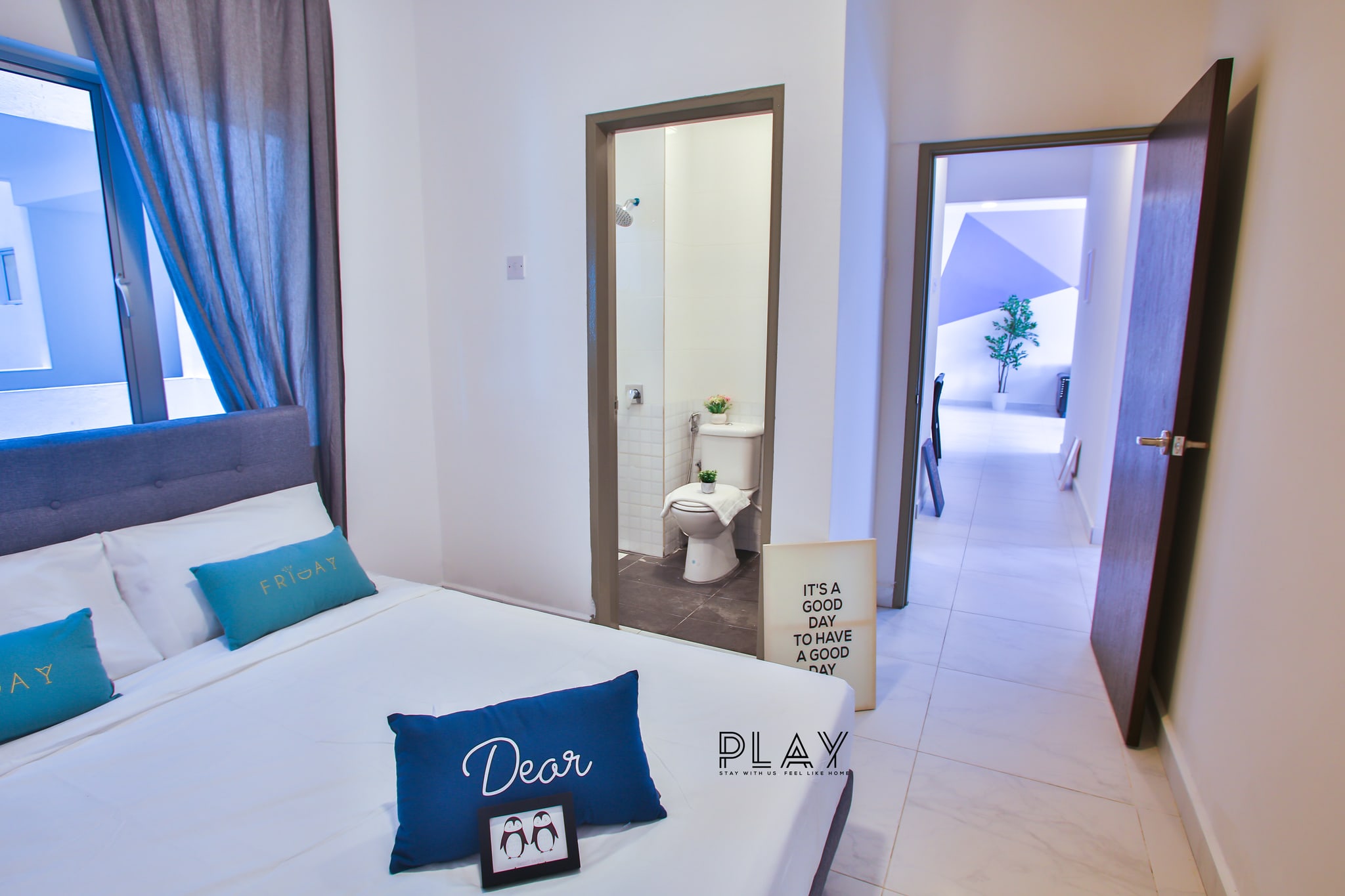 Source: Play Residence at Quintet on Facebook
Decorated with a warm hues and simple designs, PLAY residences shall be your humble abode away from home. With 3 different apartment types, this spacious apartment could easily and comfortably accommodate 12 people. Whether you're a fitness enthusiast or just looking for some activities to pass time, you will be entertained by the recreational facilities available nearby such as badminton court, fitness center, and golf course (within 3 km).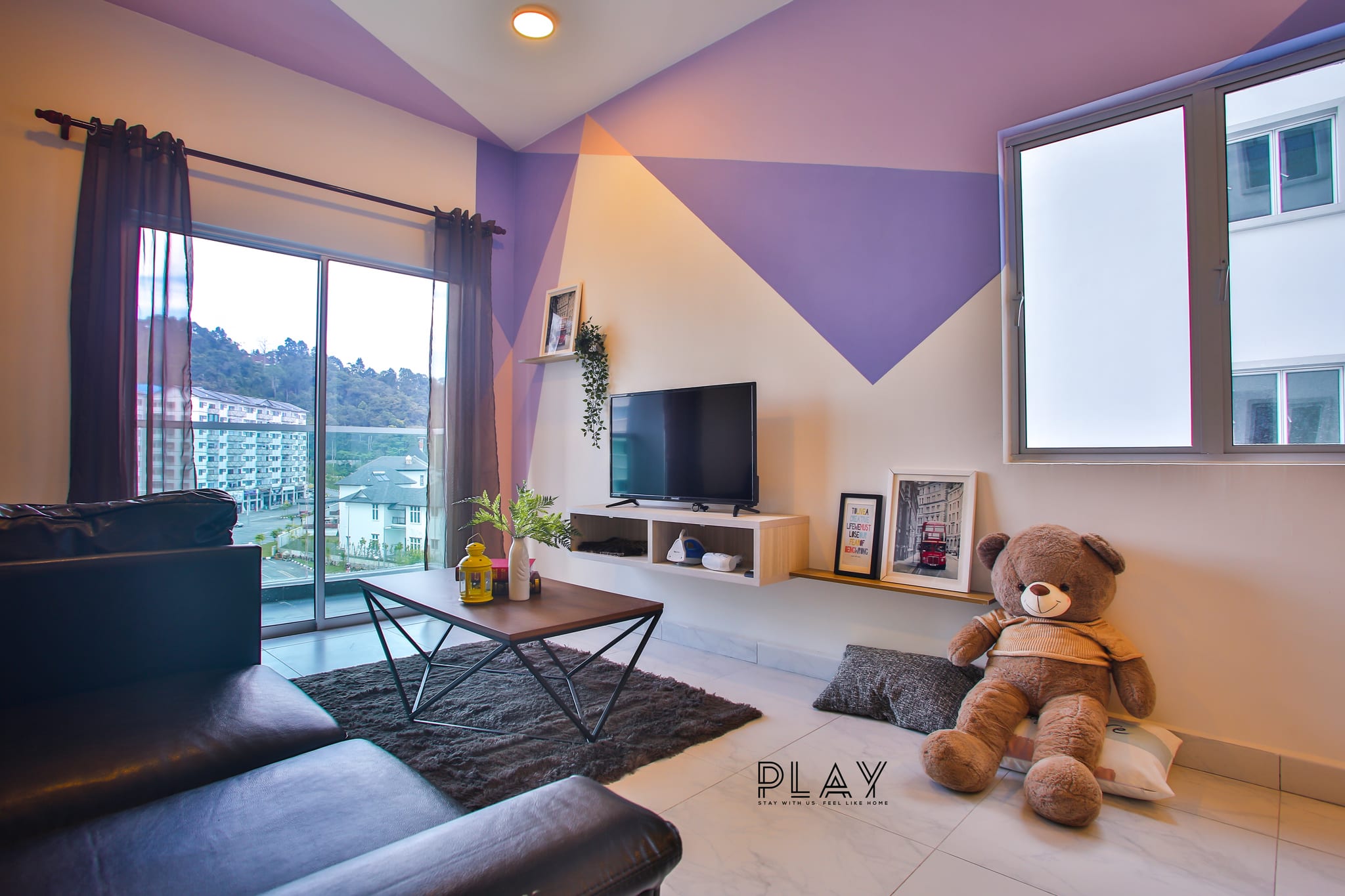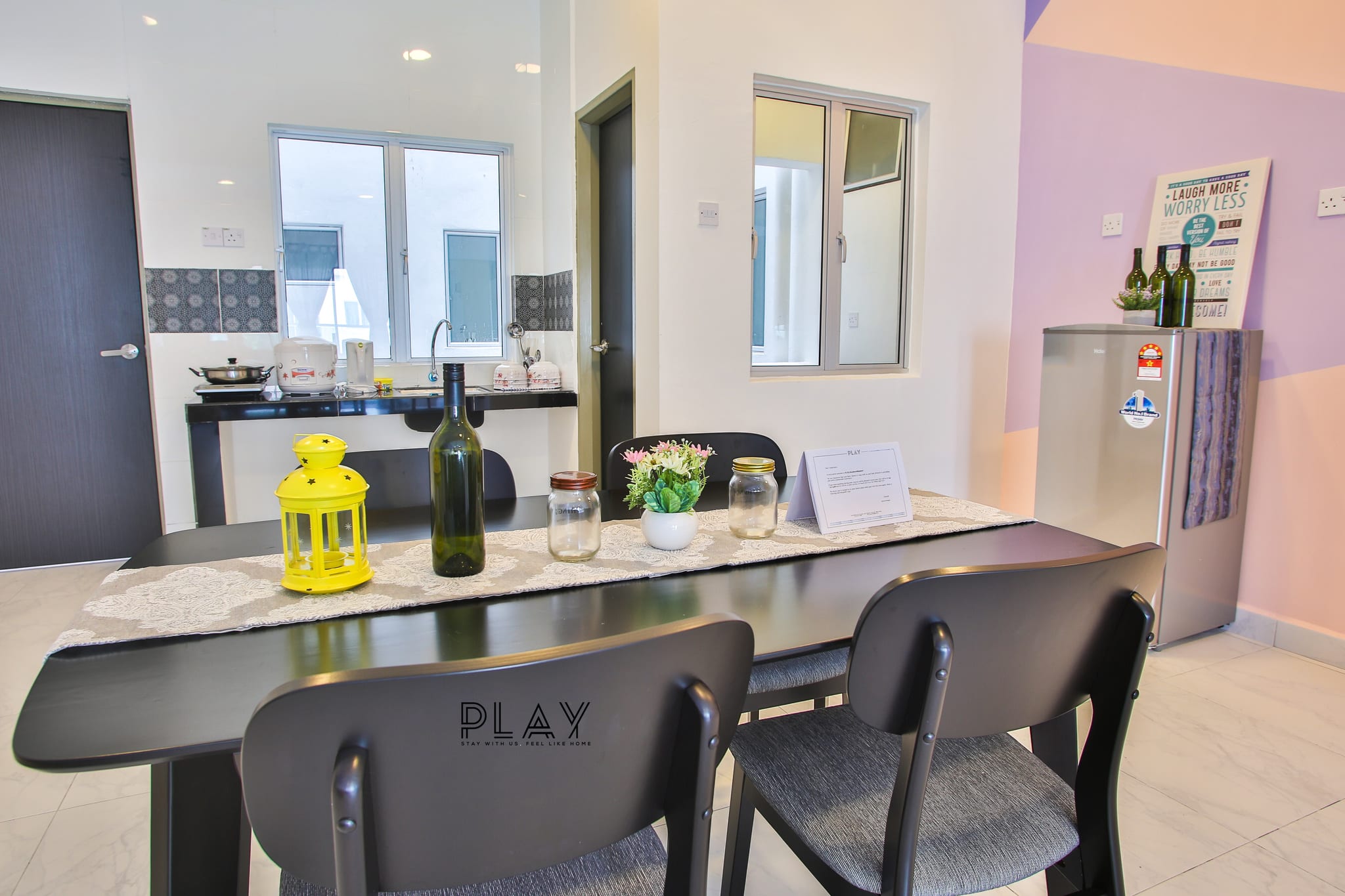 Source: Play Residence at Quintet on Facebook
The apartment is also facilitated with a kitchen, living room and dining area. Enjoy a warm steamboat and bond with all your family and friends in this homey apartment! It does sound quite enticing, doesn't it?  
Price: Starting from RM225/night
Address: PLAY Residence @ Quintet, Jalan Tengkok Tanah Rata, Cameron Highlands, Pahang, Malaysia
5. The Country Home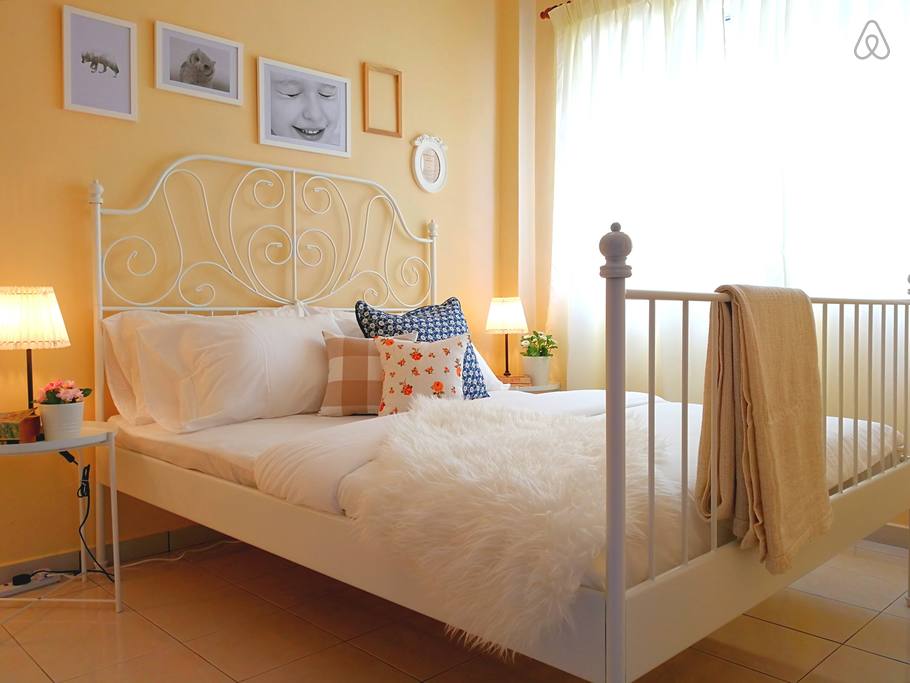 Source: The Country Home on Airbnb
Perfect to host your next family retreat, this little home is tastefully designed with an overall country theme that will have you living in comfort and in style. The country-inspired décor of warm colours and soft furniture will have you feeling at home in no time. If you're travelling in a group of 6, The Country Home would comfortably accommodate everyone with its 3 bedrooms and 2 bathrooms.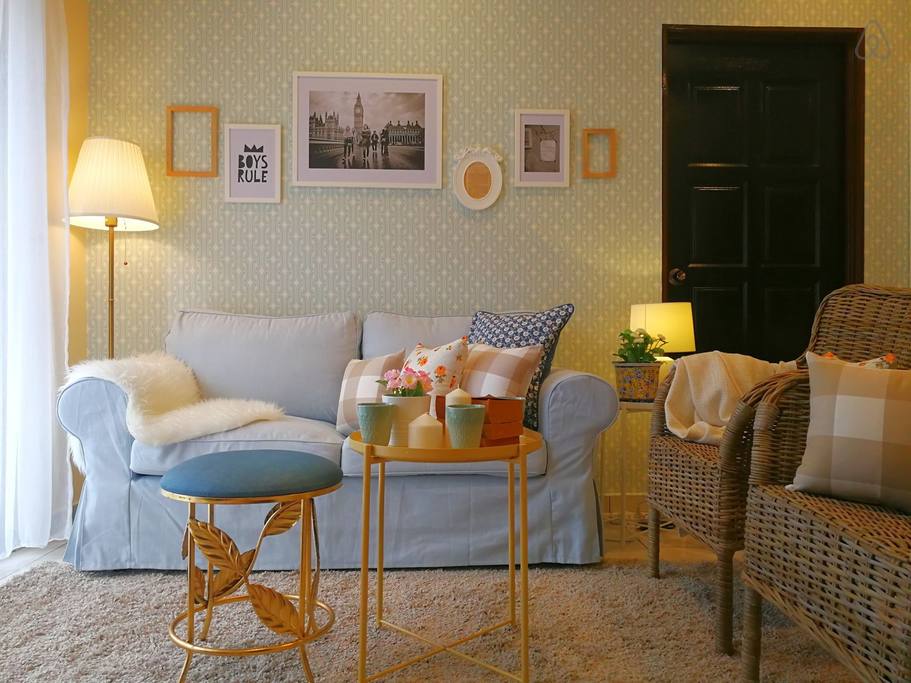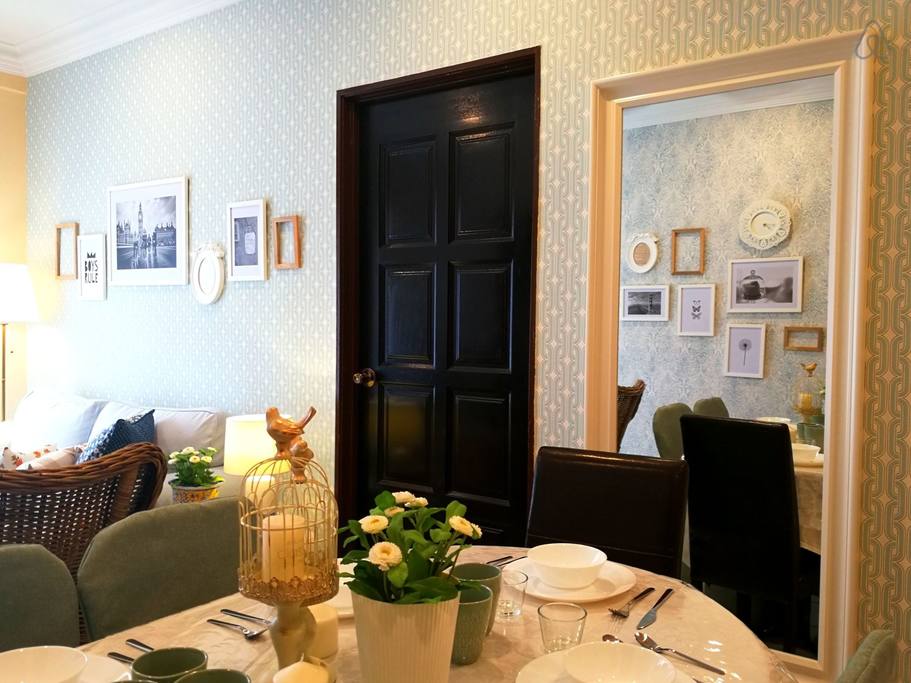 Source: The Country Home on Airbnb
Although located in a quiet area, it is only a 3-minute drive from Tanah Rata town centre that will cater to all of your needs. With convenience and comfort all in check, this Airbnb will be a great get away from the hustle and bustle of the city.
Price: Starting from RM132/night
Address: Royal Lily Residence @ Tanah Rata, Cameron Highlands, Pahang, Malaysia
6. Cameronian Inn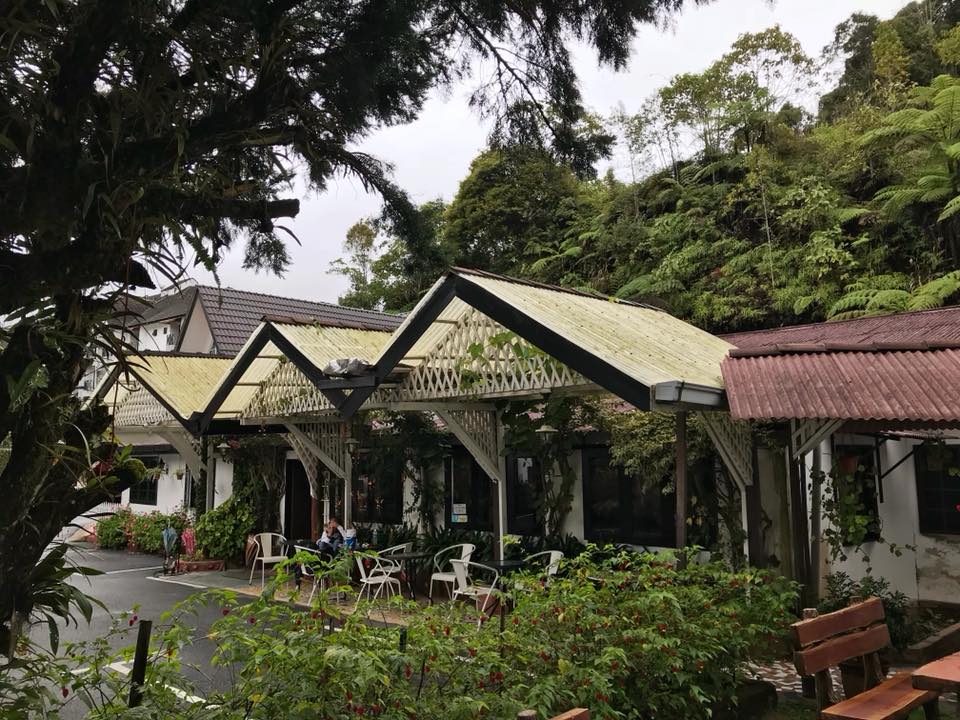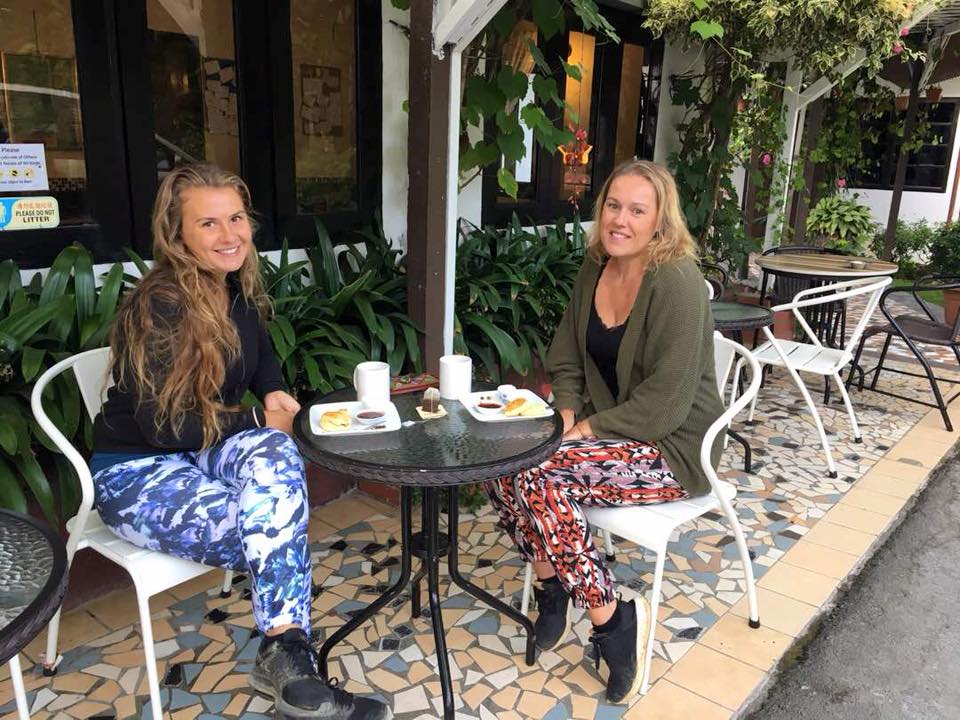 Source: Cameronian Inn on Facebook
This family-run guesthouse offers not only its great location but also homey and comfortable rooms. Unlike the above, Cameronian Inn provides individual rooms instead of a whole apartment, perfect for smaller groups or couples. While you're here, don't forget to try their homemade scones which are freshly baked and served to you.  Right outside the guesthouse are seats for you to enjoy those lovely scones amongst the lush greenery.
Price: Starting from RM56/night
Address: No 16, Jalan Mentigi, Cameron Highlands, Pahang, Malaysia
Hotels/Resorts
7. Wan Alyasa Hotel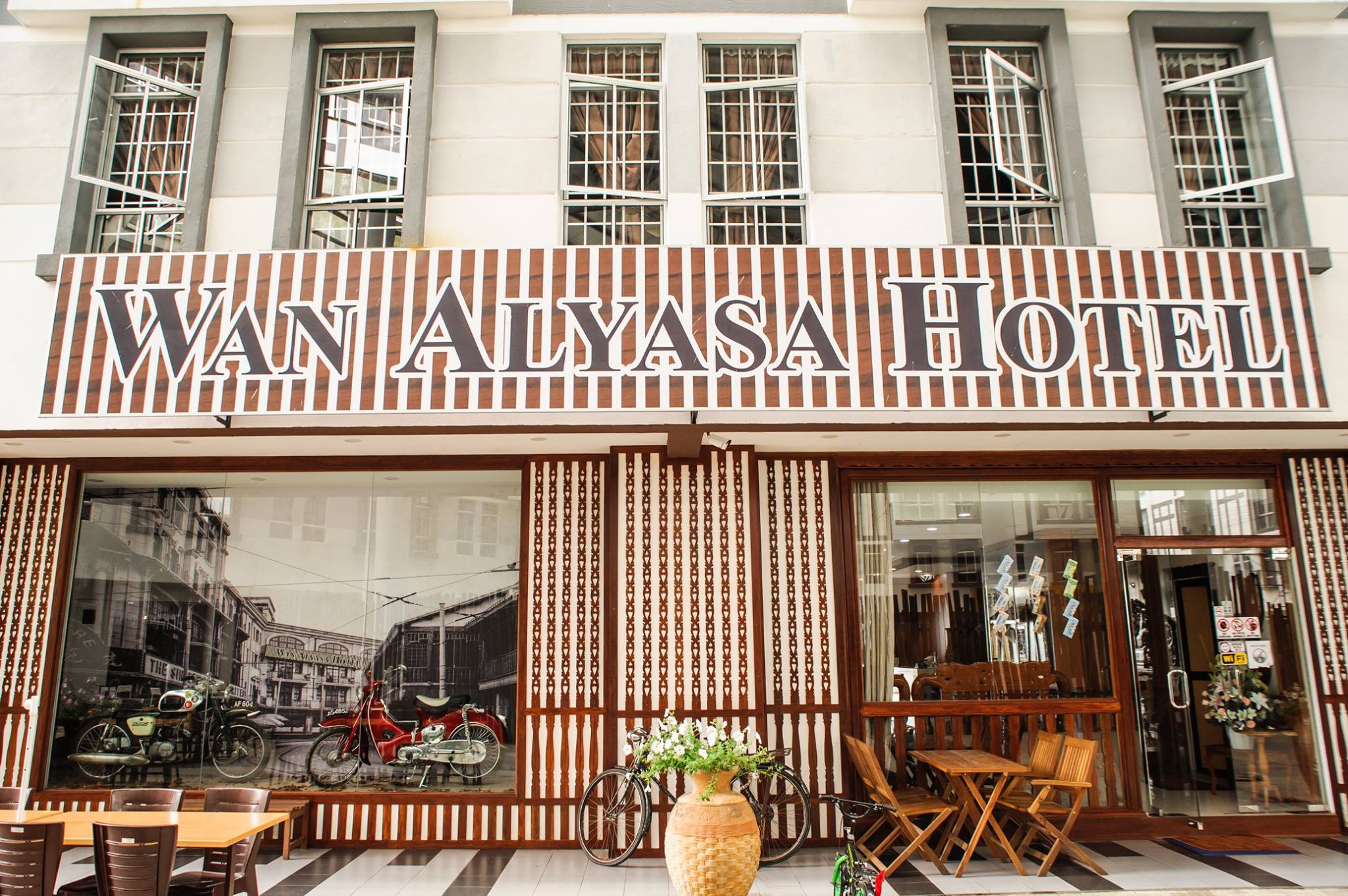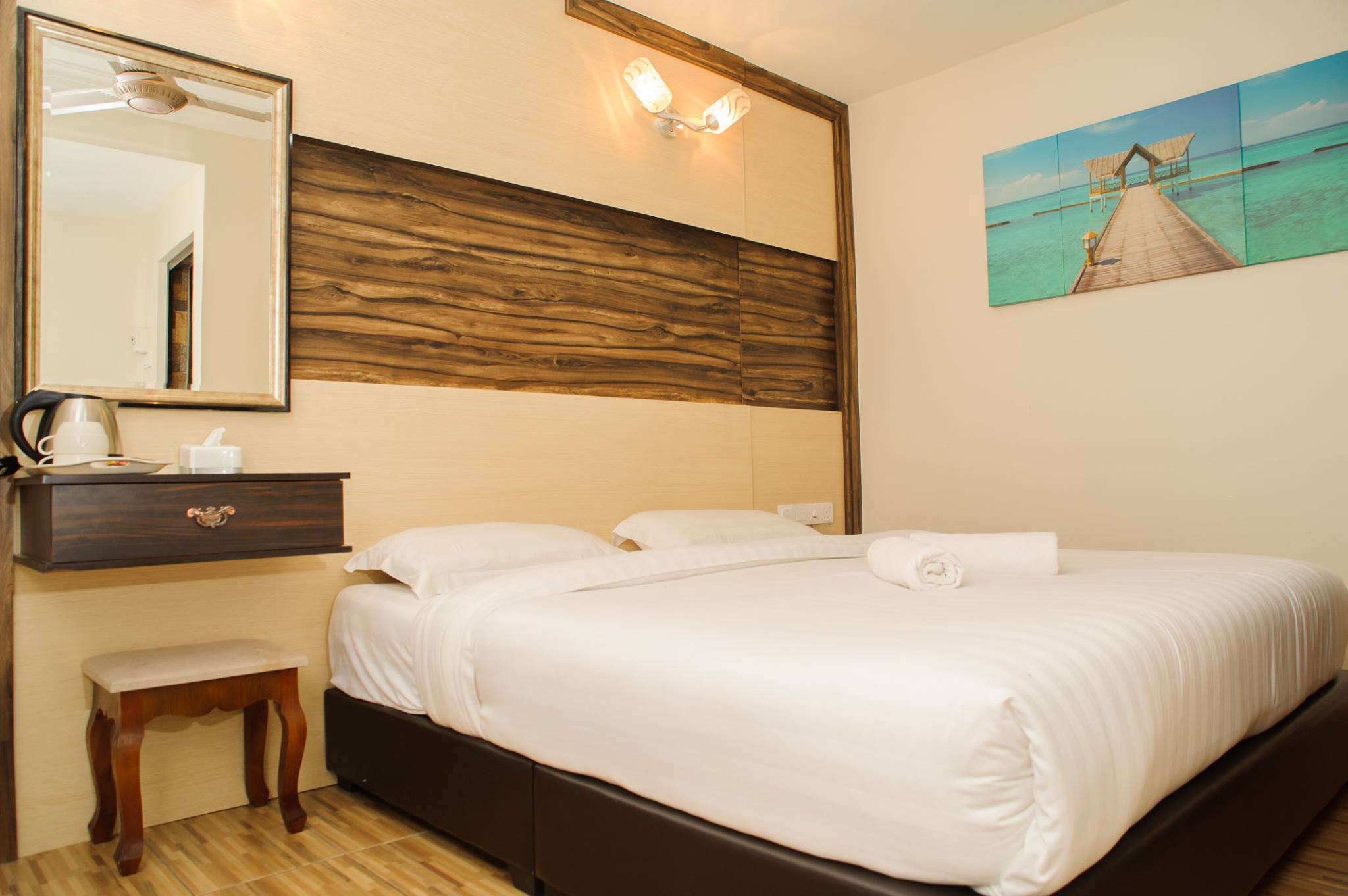 Source: Wan Alyasa Hotel on Facebook
Wan Alyasa Hotel is a Muslim-friendly accommodation located just a little less than 3km away from the famous Boh Tea Plantation. A step into this hotel and you will see the traces of age in every crook and corner but not in a bad way. The walls and grounds of the hotel are decorated with different antiques, giving an overall vintage style. Vintage bikes and bicycles can be seen to be on display at the glass window too when you walk pass the hotel.  
Price: Starting from RM138/night
Address: No. B1-G-D9 Tkt.G Brinchang Square, Jalan Besar Brinchang, 39100, Cameron Highlands, Pahang, Malaysia
8. Nova Highlands Resort and Residence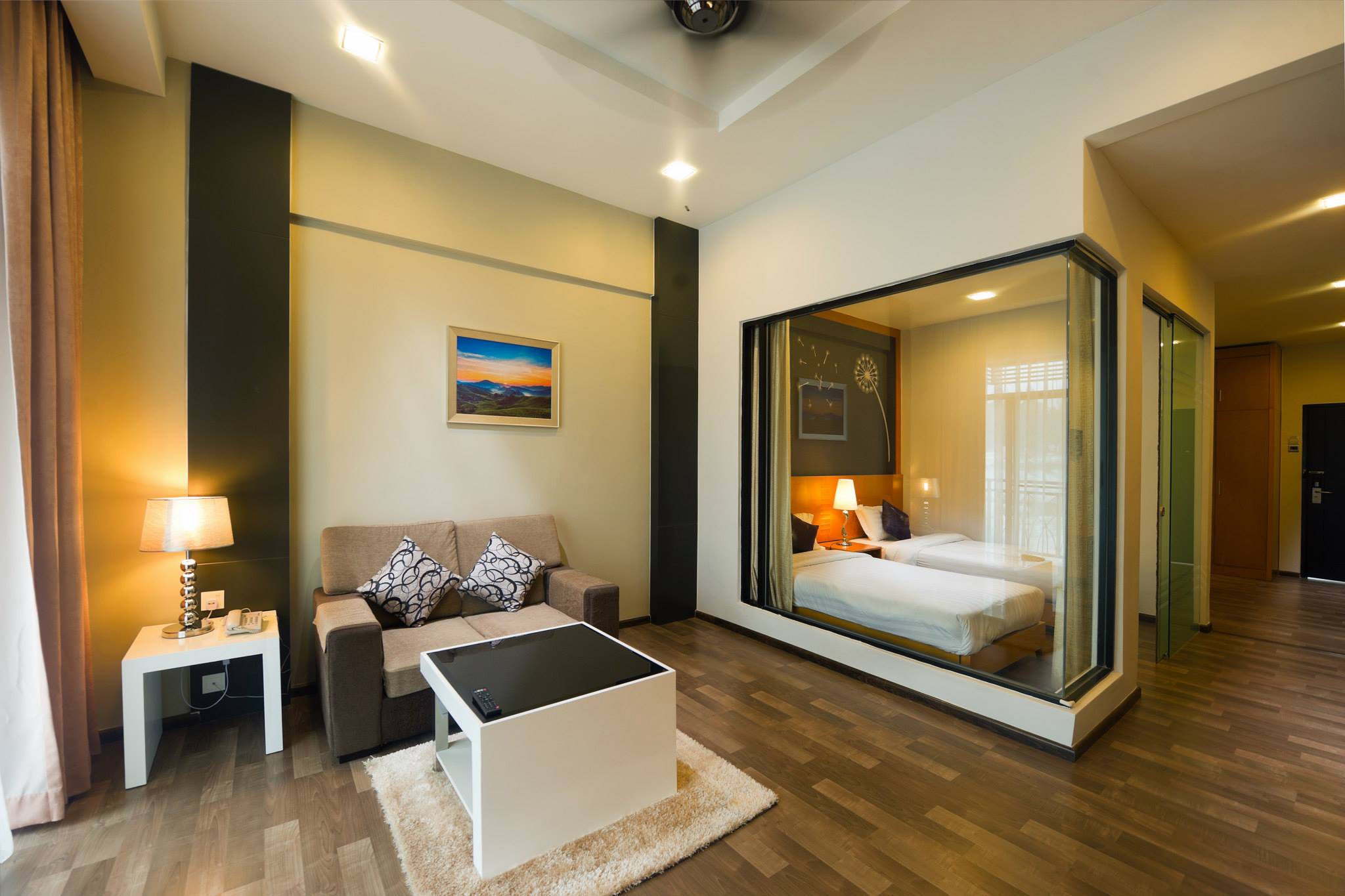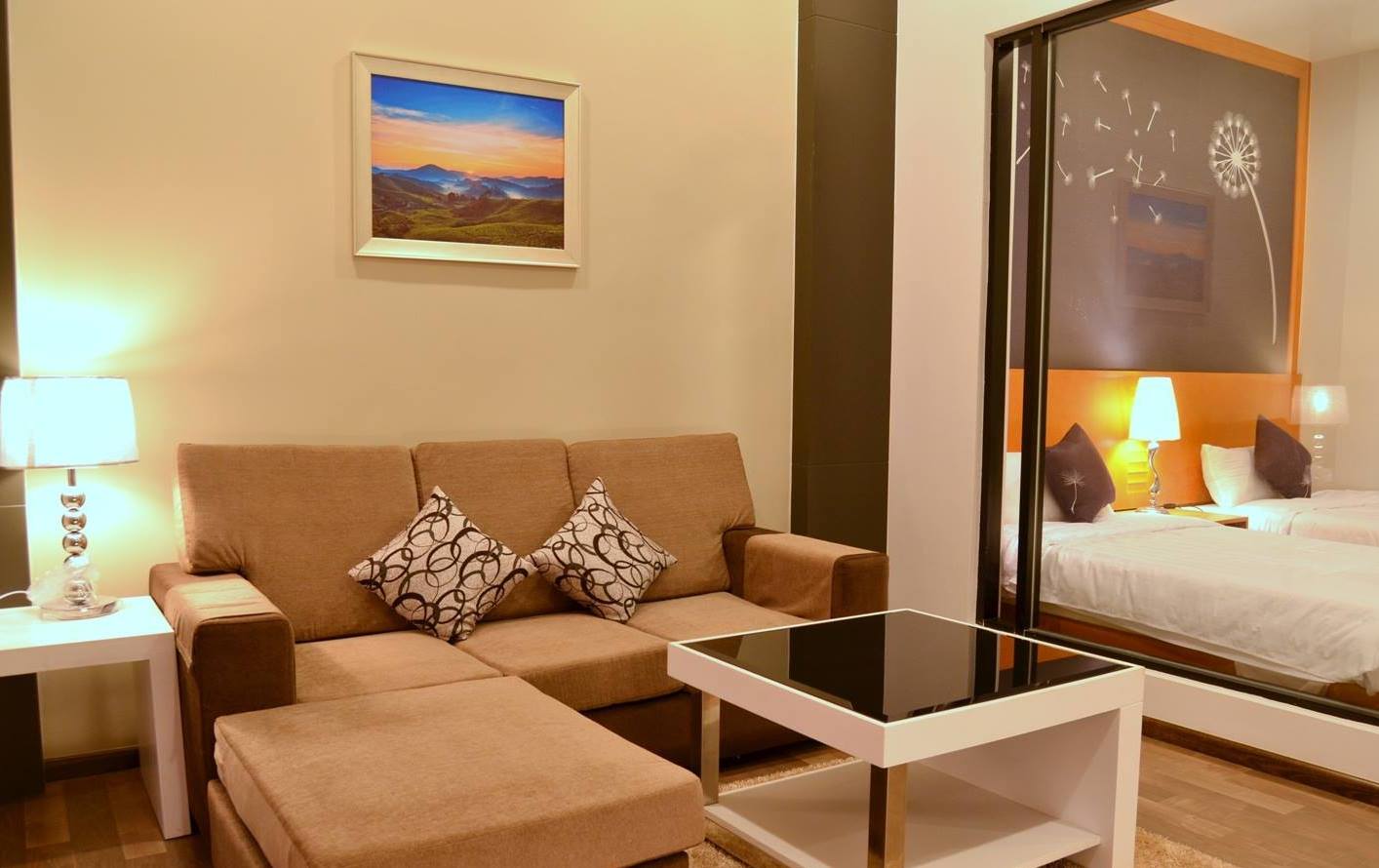 Source: Nova Highlands Hotel on Facebook
Sitting at 5,300 ft above sea level, each suite and apartment at Nova Highlands has its own individual balcony overlooking the magnificent views of lush green valleys and terraced farms surrounding it. You will also get to enjoy the spring-like climate throughout the year here.
It's not all nature and greens too as Cameron Square is just right around the corner. With a complete range of commercial offerings from lively entertainment to glorious foods, this lifestyle shopping arcade will have you hooked on it.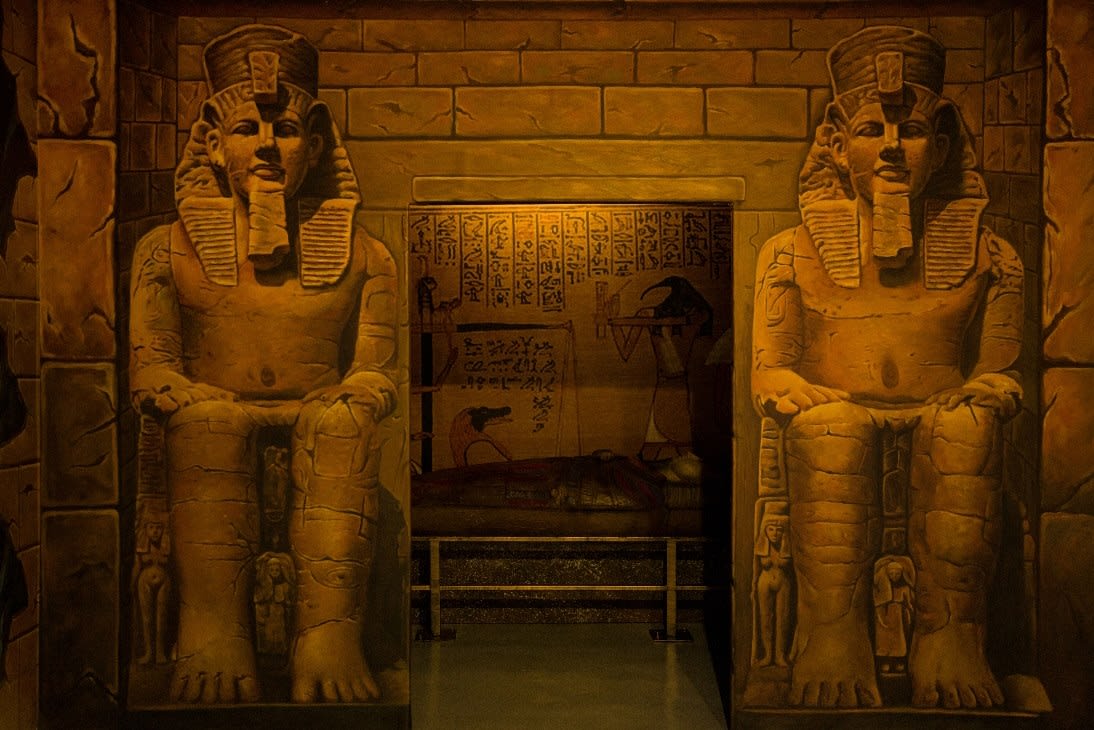 Source: Nova Highlands Hotel on Facebook
Besides that, Nova Highlands is also the home to the first 3D interactive museum in Cameron Highlands. Besides that, the amusement park also has a 7D theatre and other game elements that you and your loved ones can enjoy.
Price: Starting from RM141/night
Address: Jalan Aranda Nova, Greencow, 39100 Cameron Highlands, Pahang, Malaysia.
9. Copthorne Cameron Highlands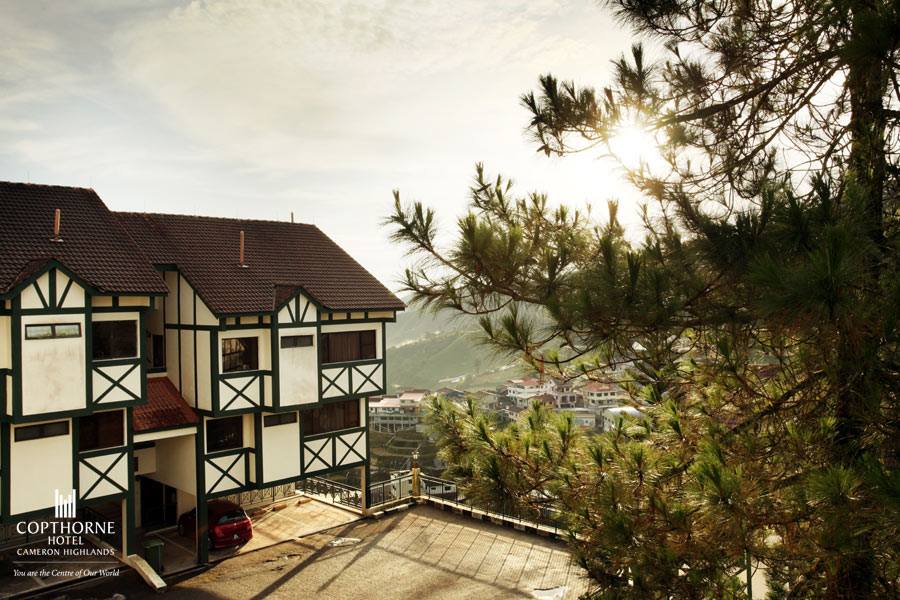 Source: Copthorne Cameron Highlands on Facebook
As the highest resort located in Cameron Highlands, a stay at Copthorne Cameron Highlands would allow you to have a scenic view overlooking Brinchang Valley's plantations and farms. If you fancy a visit to some fancy tourist attractions, the butterfly farm and various other vegetable and fruit farms are less than five minutes away by car. You can also opt to go on foot since they're all within walking distance.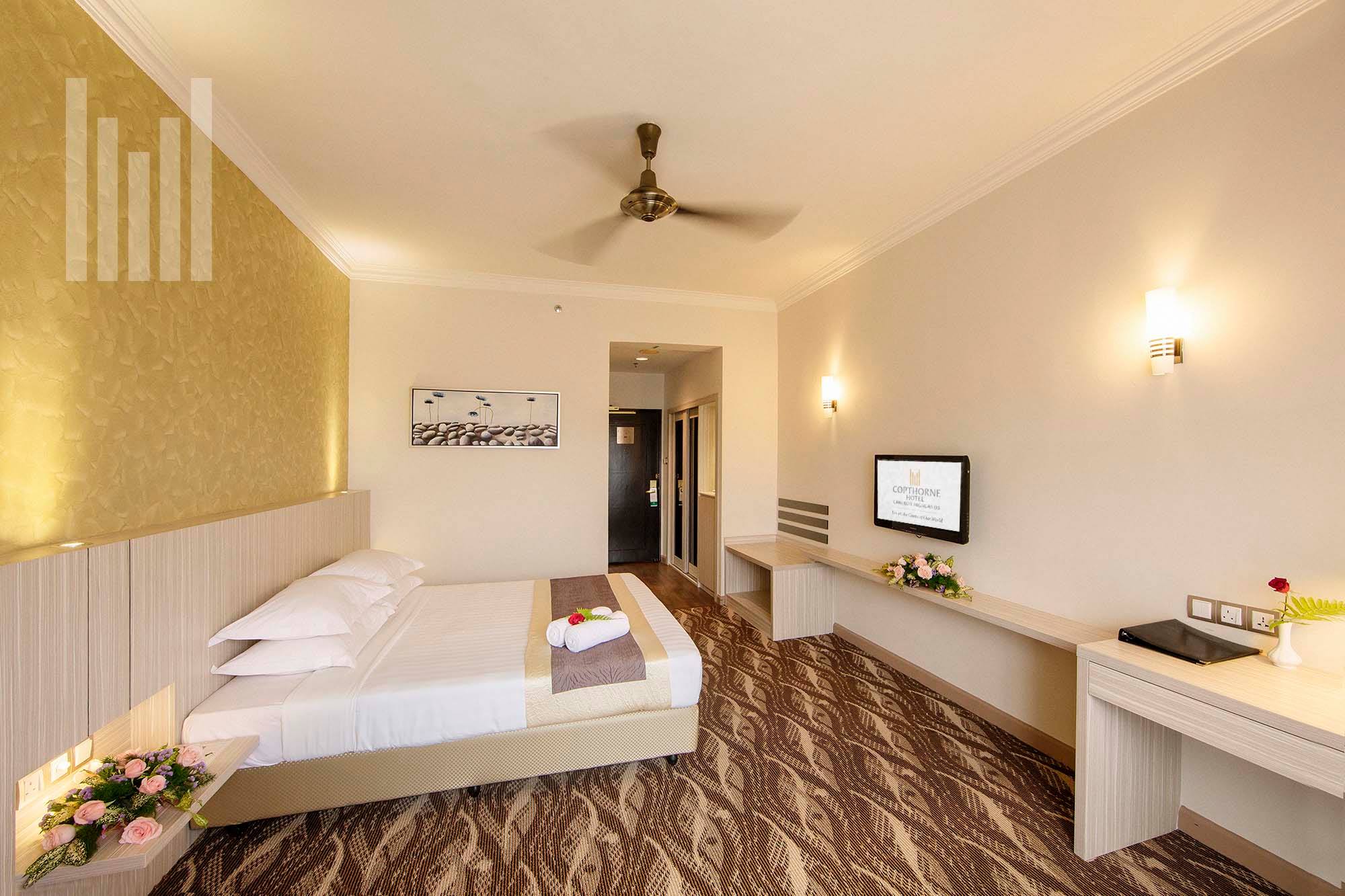 Source: Copthorne Cameron Highlands on Facebook
The Tudor-style hotel provides customers with comfortable rooms to relax in and an amazing view to wake up to each day. You can also enjoy facilities such as indoor swimming pool, gym, children's playground, sauna and many more during your stay here.
Price: Starting from RM168/night
Address: Kea Farm, Brinchang, Malaysia 39100
Unique Experience
10. Kea Garden Mini Chalet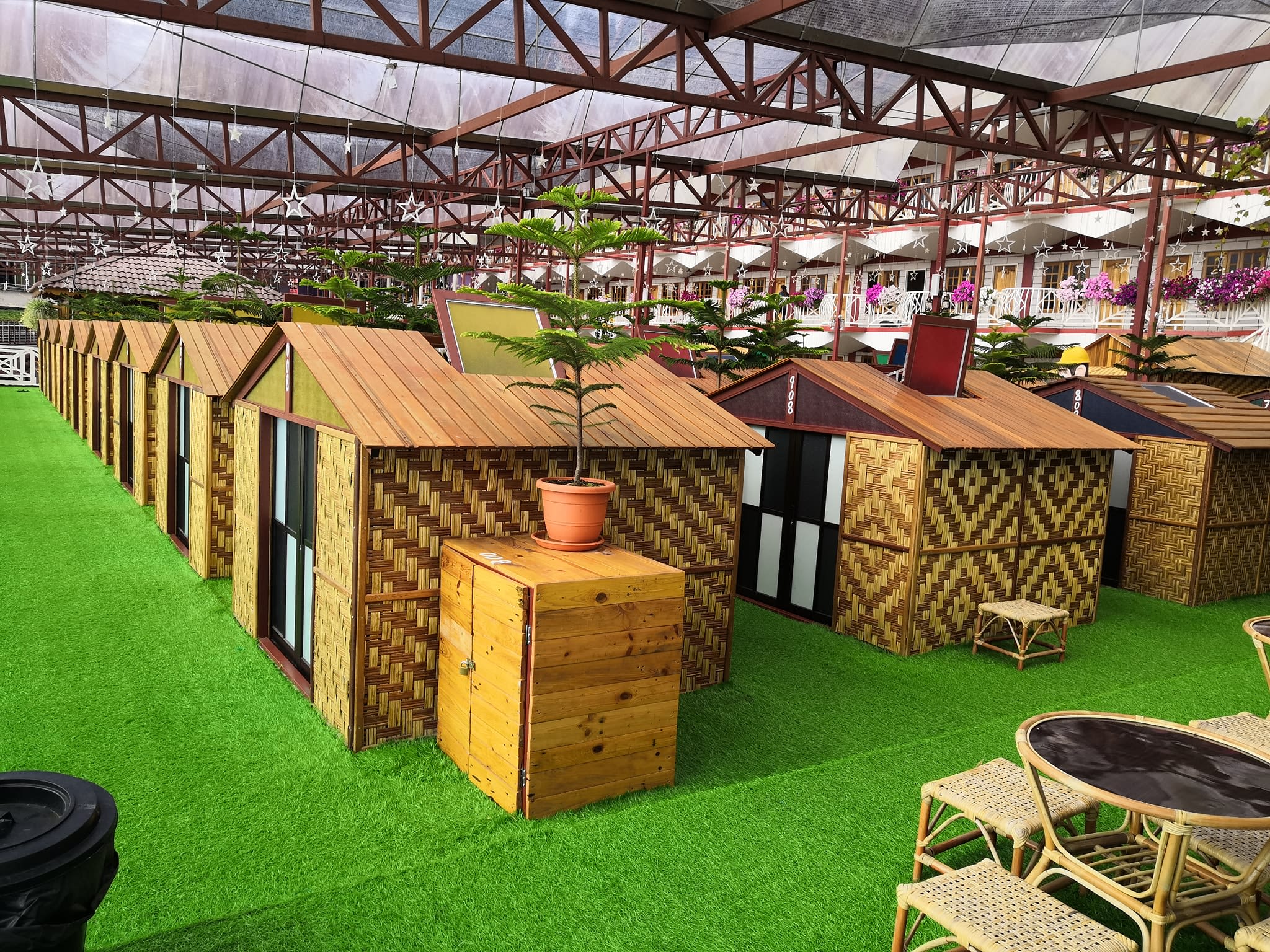 Source: Che Sue on Facebook
For a camping-like experience or a unique stay in Cameron Highlands, stay a night at one of these cute mini chalets at Kea Garden. Don't be deceived by its exterior, these chalets can actually fit up to 2 people and are, in fact, fitted with flat screen television to keep you entertained. Lockers are also provided to safekeep your luggage during your stay.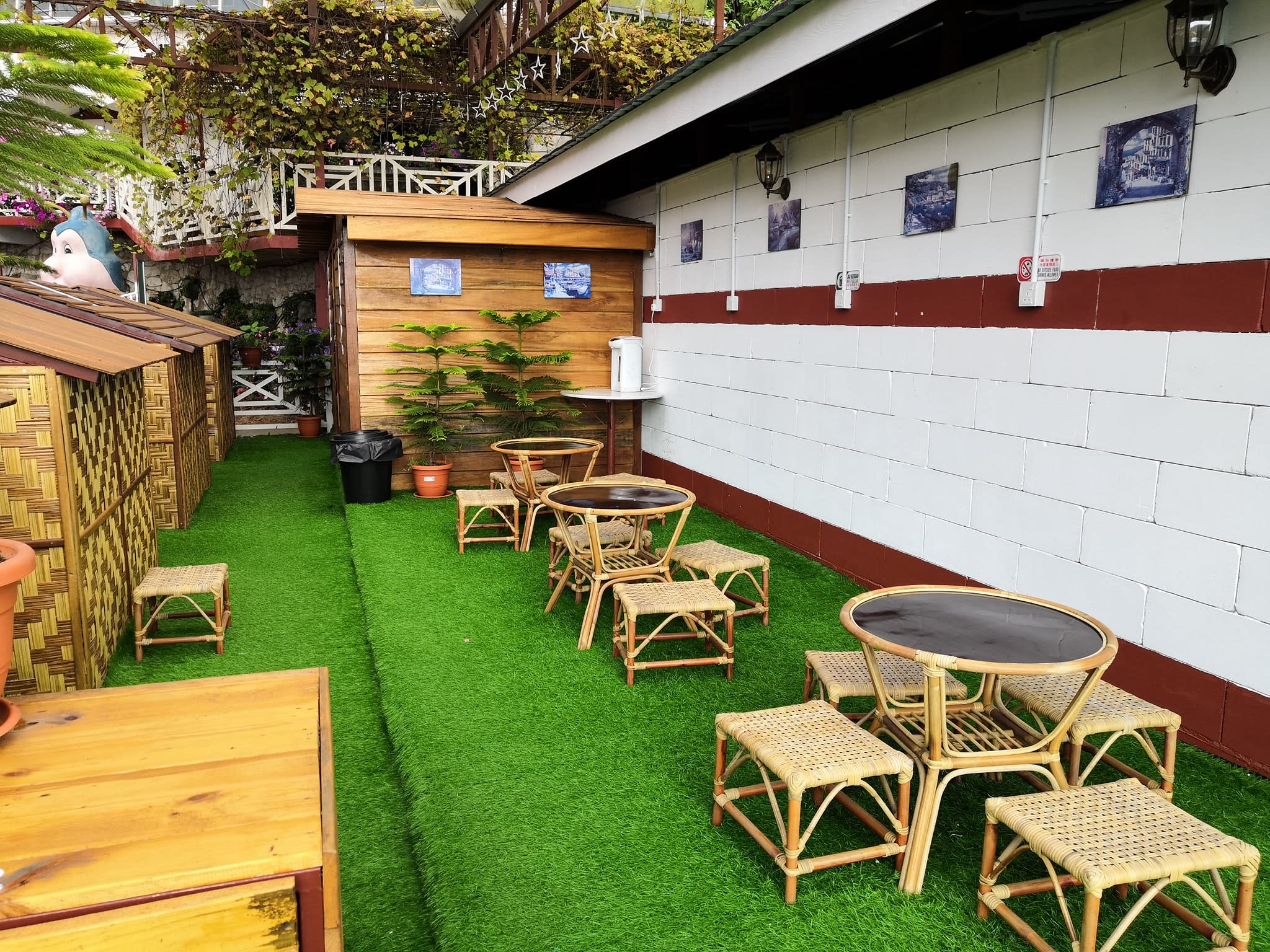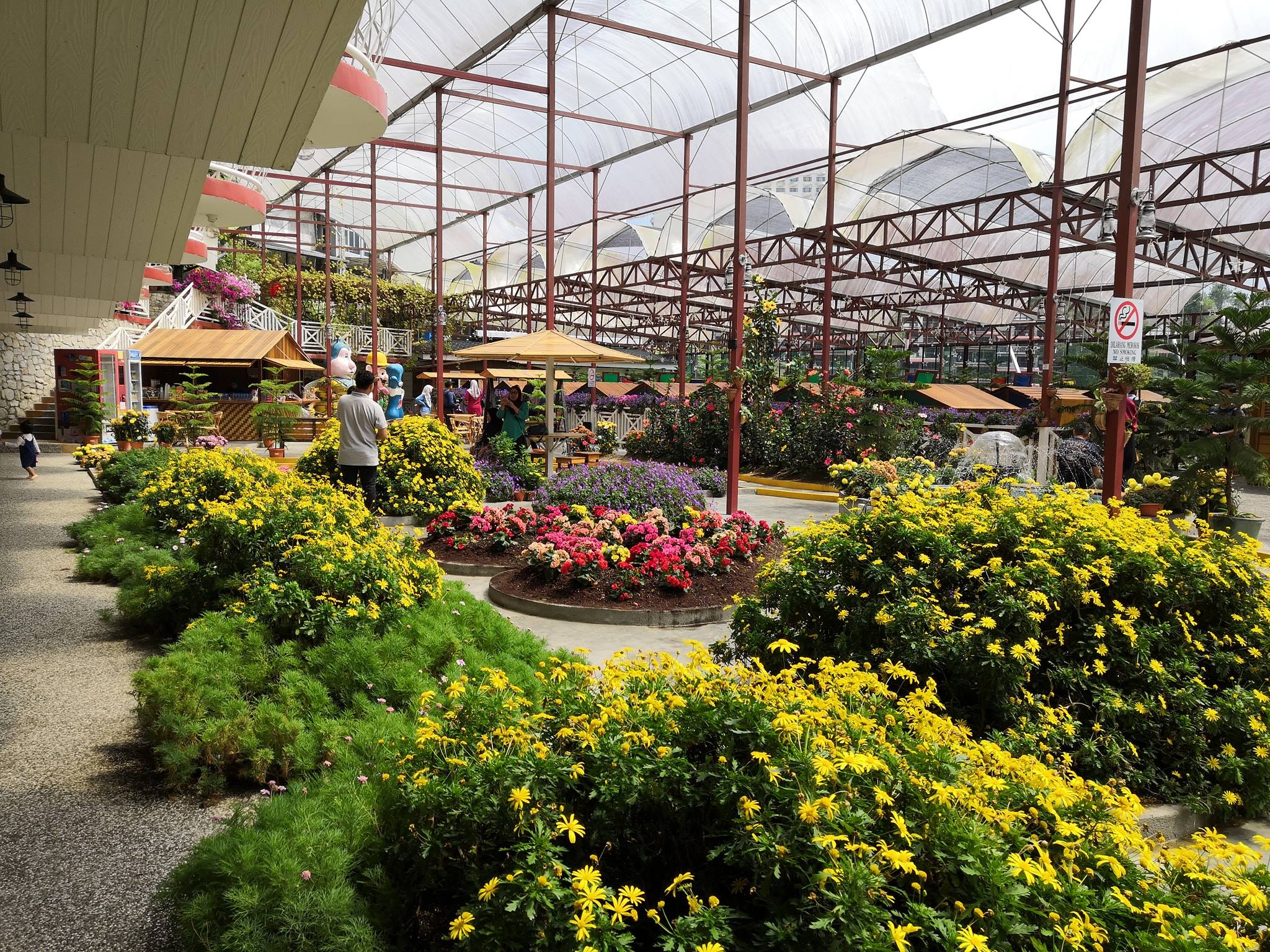 Source: Che Sue on Facebook
In this spring-like climate, enjoy a lazy afternoon on the swing, admire the view of vibrant blooming flowers or have a picnic with your loved ones in the garden. This could be your perfect retreat when the heatwave is getting to you.

Price: Starting from RM56/night
Address: Kea Garden Guesthouse, Brinchang, 39000 Brinchang, Pahang, 39000 Cameron Highlands, Malaysia
Here's what you need to escape the heat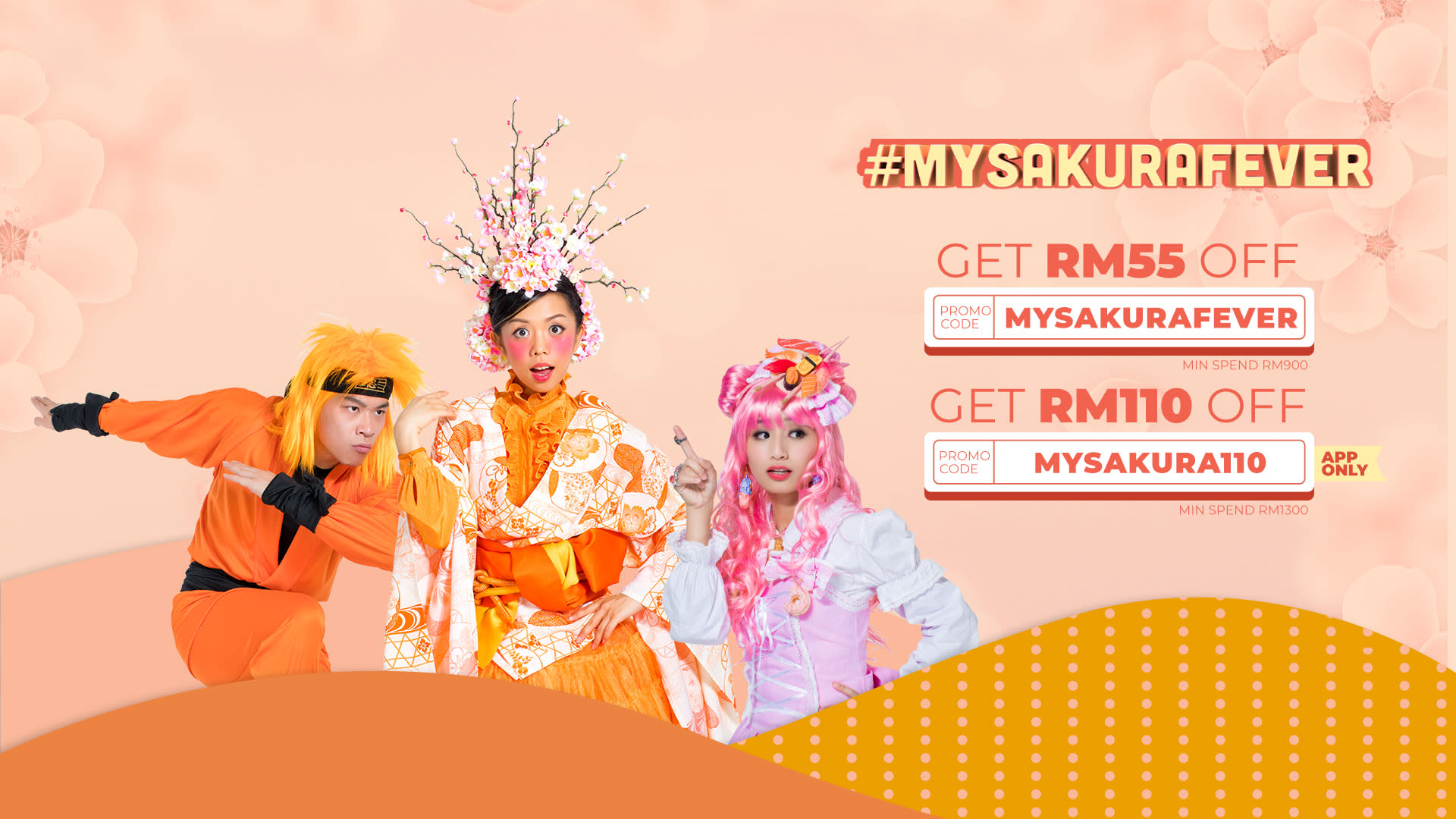 Cameron Highlands Day Tour and Genting Highlands Day Tour are for you if you're just looking for a short getaway from the heatwave. Hire a private charter for a comfortable ride between Kuala Lumpur and other cities in West Malaysia.  Wi-Fi devices and SIM Cards should also be part of your travel must-haves in this digital age.
If you're having a long holiday, why not escape the heat to the spring season in other parts of the world with the beautiful blooming cherry blossoms and other seasonal flowers. From now to the 30 April 2019, save up to RM165 with the #MYSAKURAFEVER promo code. With "MYSAKURA110" promo code giving you RM110 off (minimum spend RM1300) and "MYSAKURAFEVER" to get RM55 off (minimum spend RM900) your purchases.
So get all prepped and don't let the heat get to you!