It's gonna be a one-derful time!
This June, Klook is turning 1! Well, time surely flies by when you're having fun. As a thank you and appreciation for the support from all the fellow Klook-ers out there, we will be running a few giveaways and awesome deals throughout the month. Keep reading to find out how you can save more for your travels by joining the Klook Malaysia birthday celebration!
One-derful Birthday Sale
Enjoy 10% off your entire basket capped at RM100 when you check out with the "WAHBDAY10" promo code on Klook (mobile app only) with a minimum spend of RM800. If you have a smaller basket size, you can use the code "WAHBDAY5" for 5% off capped at RM40 with no minimum spend.
This One-derful Birthday Sale is valid until 30 June 2019, so be sure to add those activities to your cart and check out soon!
KLOOK ONE-DERFUL BIRTHDAY SALE
Buy 1 Free 1 deals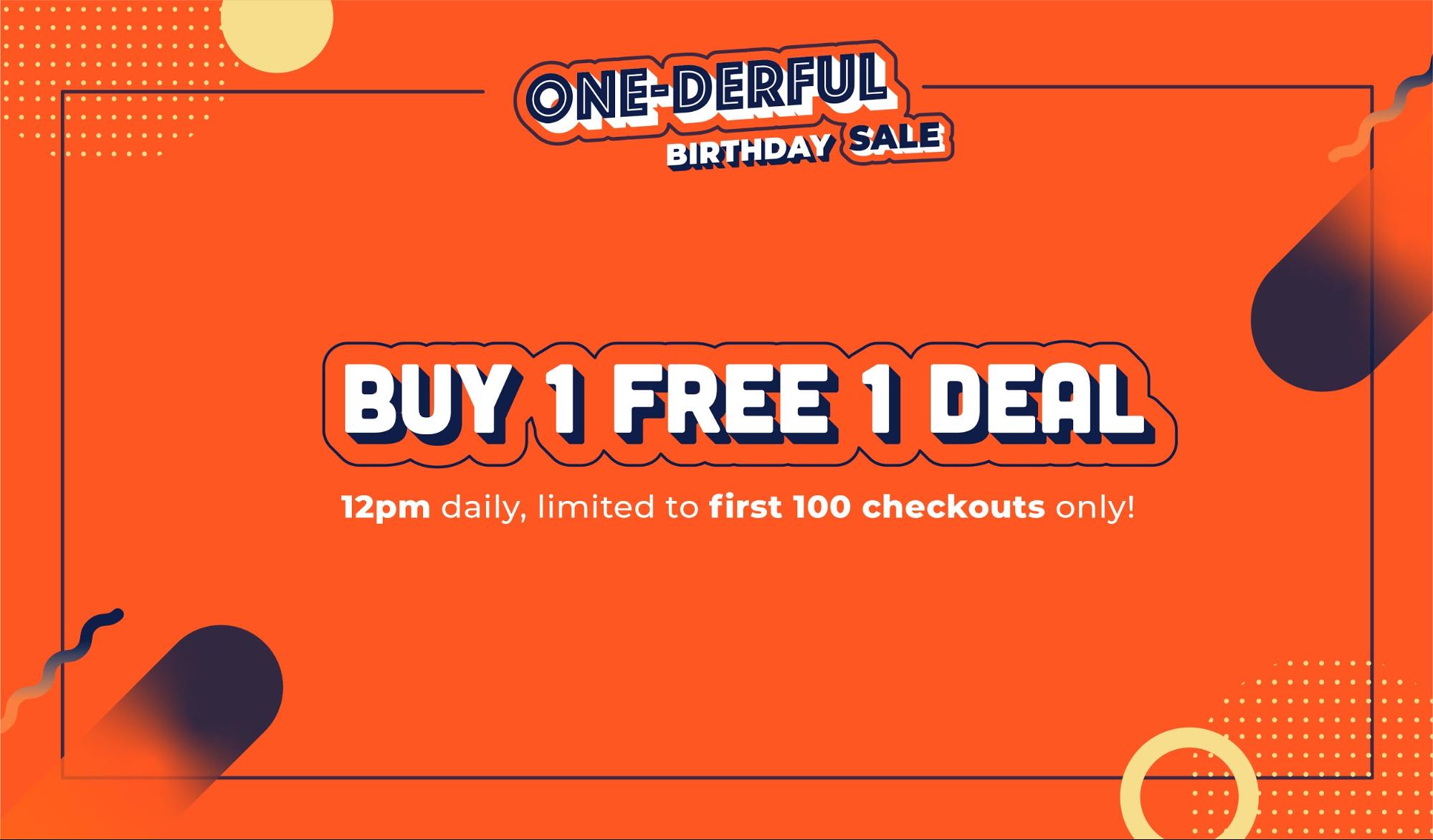 Want to save even more? Make the best of your holidays with the Klook Buy 1 Free 1 deals! These awesome deals are redeemable only via the Klook App, so make sure you download and have the app prepared beforehand!
The promo codes for the B1F1 deal will be revealed at 12pm on the Klook Malaysia Facebook page during the specified dates below. As usual, there are limited quantities available to fastest fingers first!
22 June 2019: Universal Studios Japan™ 1 Day E-Ticket
23 June 2019: Everland 1 Day Ticket
24 June 2019: Fuji-Q Highland Free Pass Ticket
25 June 2019: Ocean Park Hong Kong
How to successfully check out with the Buy 1 Free 1 deal:
1. Have your Klook App on standby
2. Make sure you've filled up your details in your account settings – including your phone number
3. Select 2x adult tickets for the selected theme park
4. Wait for the special code to be released at 12PM on the Klook Malaysia FB page
5. Key in the revealed promo code in payment page
6. See discount (-50% or -1x ticket) reflected in the total
7. Proceed to pay only after confirming discount is applied successfully
LIKE THE KLOOK MALAYSIA FB PAGE
50% off deals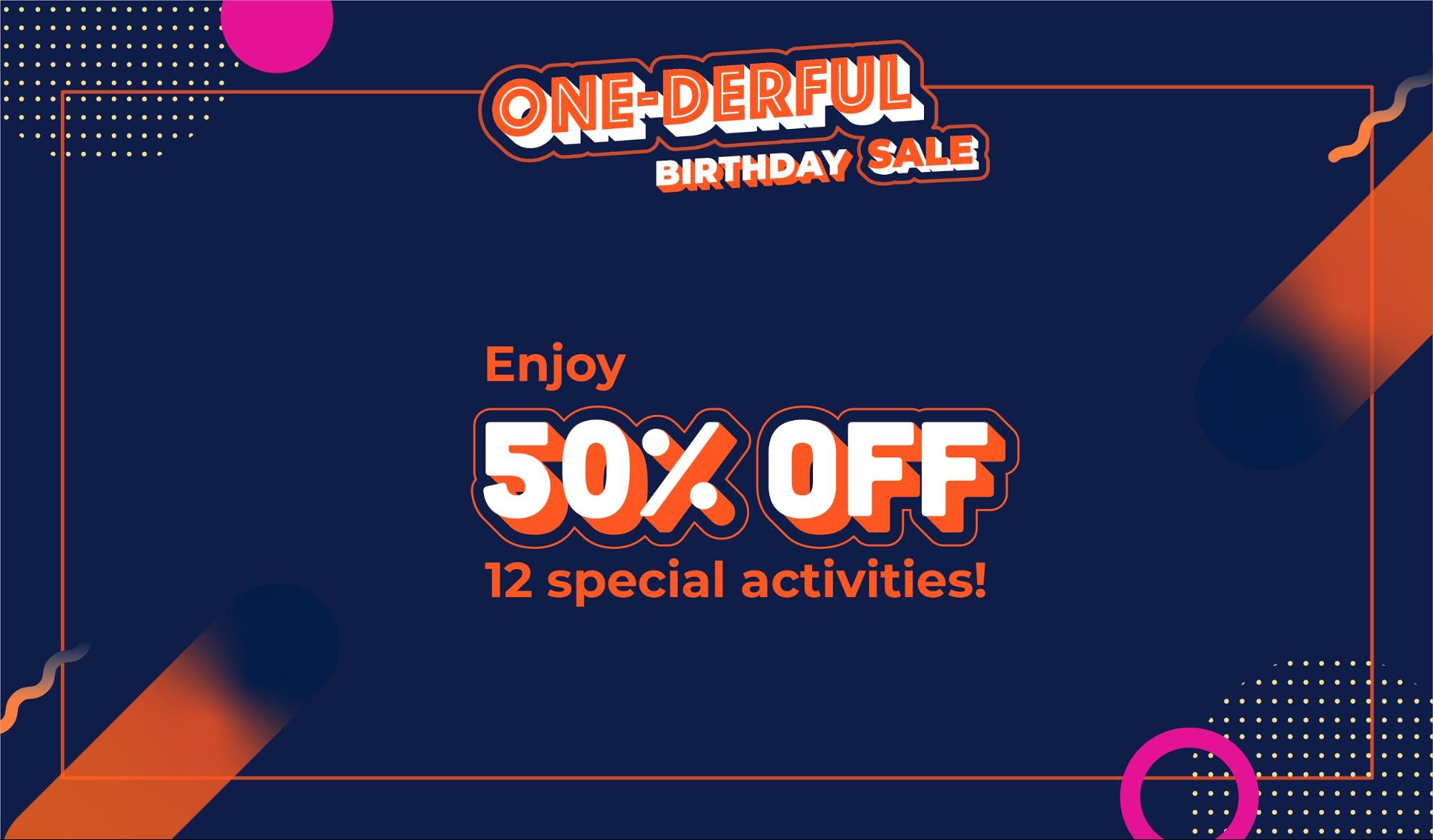 In conjunction with the Klook birthday sale, we're also offering 50% selected activities on Klook! Limited to the first 100 checkouts only, make sure you start booking now while it's still available. The list of activities on 50% off are as follows:
Madame Tussauds Hong Kong (Use code "WAHBDAYTUSSHK">
Singapore Zoo (Use code "WAHBDAYSGZOO")
Singapore Night Safari (Use code "WAHBDAYSGSAF")
Everland Korea (Use code "WAHBDAYEVER")
Nami Island Day Tour (Use code "WAHBDAYNAMI")
Vinpearl Land Nha Trang (Use code "WAHBDAYVIN")
Robot Restaurant Tokyo (Use code "WAHBDAYROBOT")
Yehliu, Jiufen & Shifen Transfer (Use code "WAHBDAYYEH")
Phuket Fantasea Tickets (Use code "WAHBDAYFANTA")
Desaru Waterpark Johor (Use code "WAHBDAYDESARU")
HK Airport Express & MTR Pass Bundle (Use code "WAHBDAYHKMTR")
SEA Life Melbourne Aquarium (Use code "WAHBDAYSLMA")
Exciting LIVE Birthday Bash!
For Klook Malaysia's first birthday, we're also throwing an online birthday bash with a live stream on the Klook Malaysia FB Page! This way, we can bring the birthday party to everyone, no matter where you are.
Online Birthday Bash details:
Date: 26th of June (Wednesday)
Time: 8PM – 9PM
Channel: Klook Malaysia FB Page
What to expect for the Online Birthday Bash:
1. Exciting hosts lined up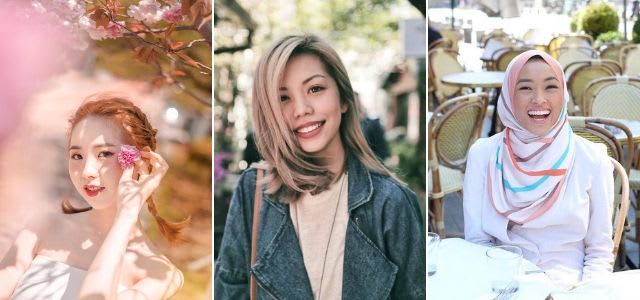 Do tune in for the Klook Online Birthday Bash, if not for the deals then for your favourite influencers hosting the live stream. The hosts for the birthday bash are Chanwon, Jenn Chia and Asma' Nasa. We don't know about you, but we are pretty darn excited!
2. 50% off selected Klook activities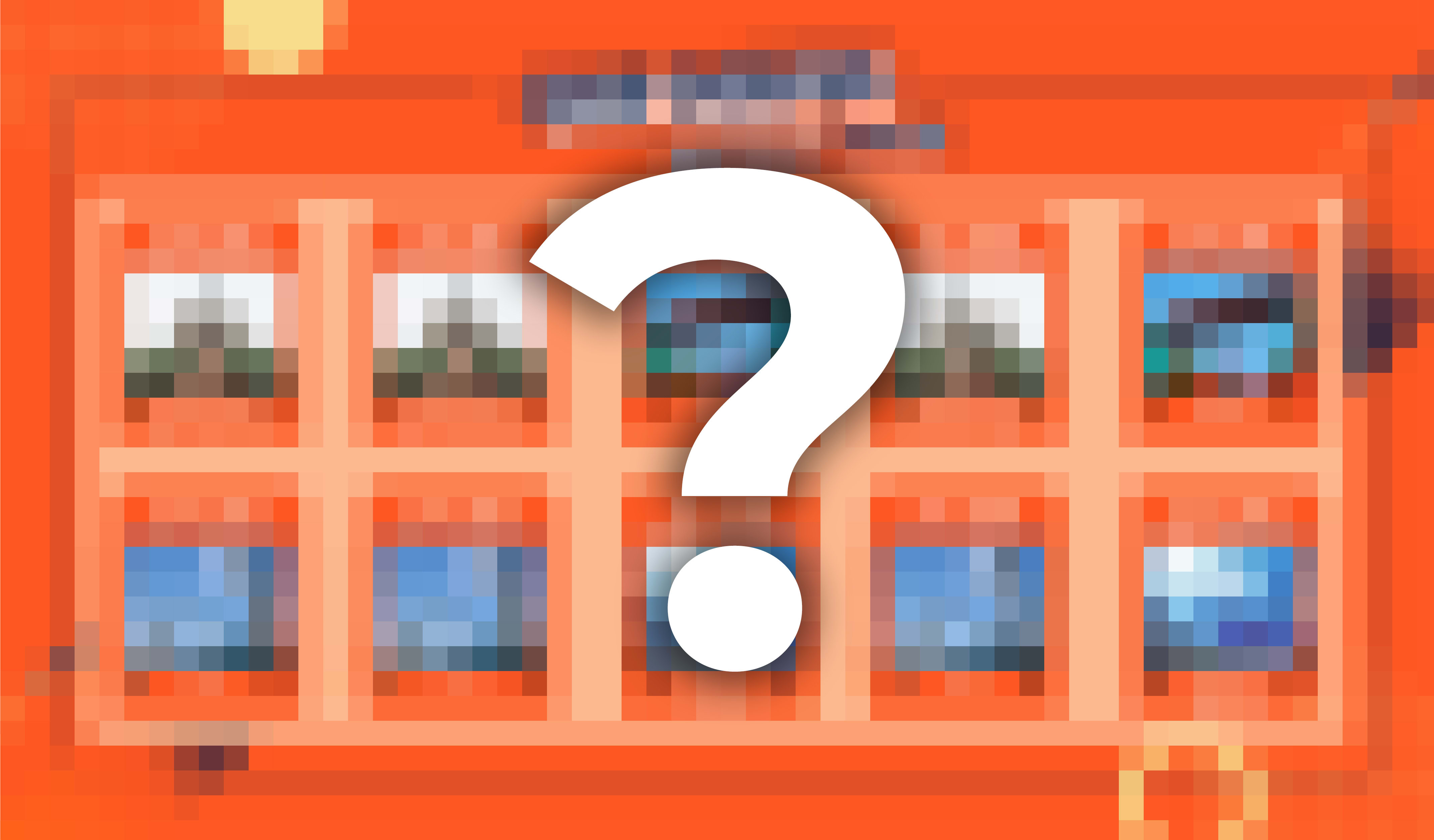 During the live stream, the hosts will also be announcing the promo codes for 50% off selected popular activities on Klook. Be sure to tune in the whole time to get your hands on these much-coveted deals.
There will be a total of 10 activities on 50% off, each promo code limited to the first 100 checkouts only. Make sure to tune in to the live stream to find out what are the activities on offer!

3. Grand prize of RM2,000 Klook Credits!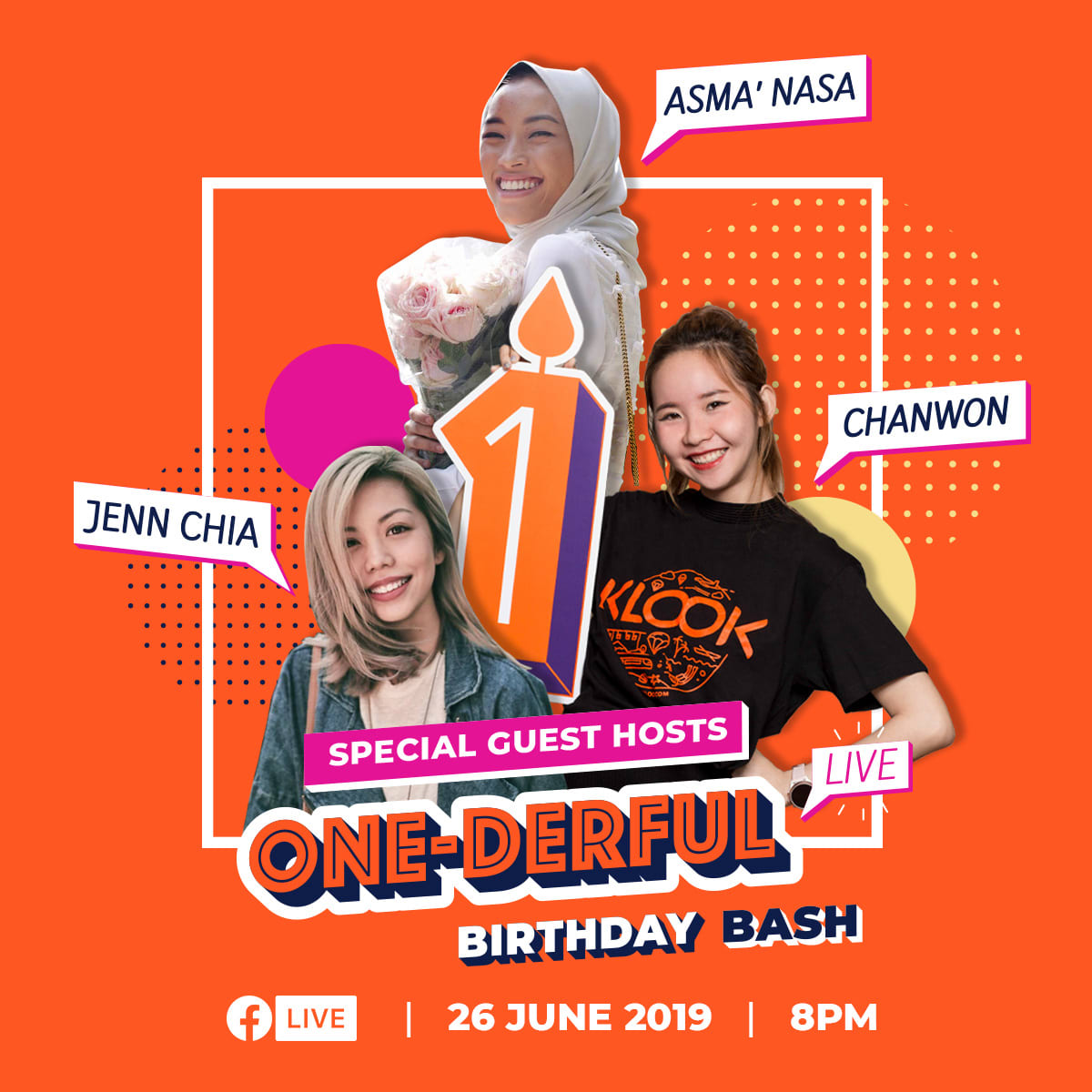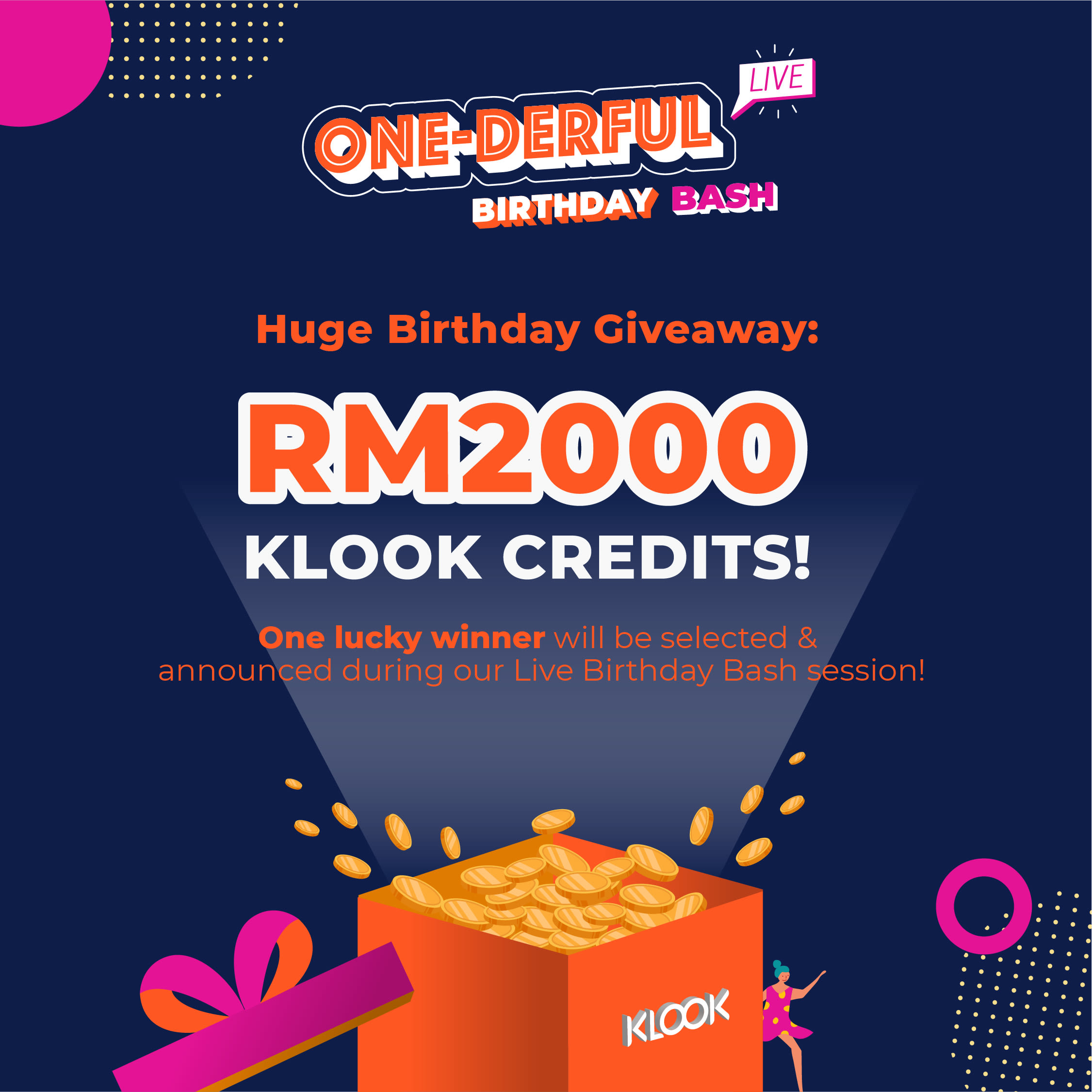 A lucky winner will also be chosen during the live stream to win the grand prize of RM2,000 Klook credits! You'll be set for your holidays with these Klook credits.
Maybe you can finally go for the skydiving experience you've ever dreamed of, visit your favourite theme park, go on a cruise and more. The possibilities are endless. How to win the grand prize, you ask? Well, guess you'll just have to tune in to find out!
4. More RSVPs = More deals

via GIPHY
Remember to mark your calendar down and stay tuned for some huge giveaways and great deals you can't find anywhere else. Click on RSVP on the Online Birthday Bash event page now because the more RSVPs we get, the more deals we'll give out. So, invite all your friends, family, and frenemies alike!
Above 500 RSVPs: 6% OFF
Above 1000 RSVPs: 8% OFF + Buy 1 Free 1 Deals
Above 2000 RSVPs: 20% OFF + Buy 1 Free 1 Deals + HUGE giveaways
Psst, we hear the giveaways are gonna be quite spectacular. Think bird's eye view over the city of Tokyo, soaring over the Jeju island, and more Klook credits!!!
CLICK 'GOING' TO UNLOCK CRAZIER DEALS!
Who's up for some birthday celebration?
Thank you, fellow KLOOK-ers, for making the past 1 year the best of our lives. Here's to more awesome deals, giveaways, travel memories and lots (and LOTS) of cake. See you at our Online Birthday Bash on 26 June 2019!
For the month of June, remember to check out with "WAHBDAY10" and "WAHBDAY5" when you're booking your activities on Klook!
KLOOK ONE-DERFUL BIRTHDAY SALE