Unlock your savings on Klook in 3 easy steps
Whether you're in the midst of planning your year end holiday or if you're still unsure, make sure to head over to Klook for an epic and customised holiday you'll remember for years to come.

With our sitewide year end sale, the #JomHoliday promo helps you save some extra cash when booking big ticket items or activities. How to enjoy that deal? Here's a detailed step-by-step process on how to use Klook to unlock up to RM150 worth of additional discounts via the website and mobile app.

The JomHoliday deal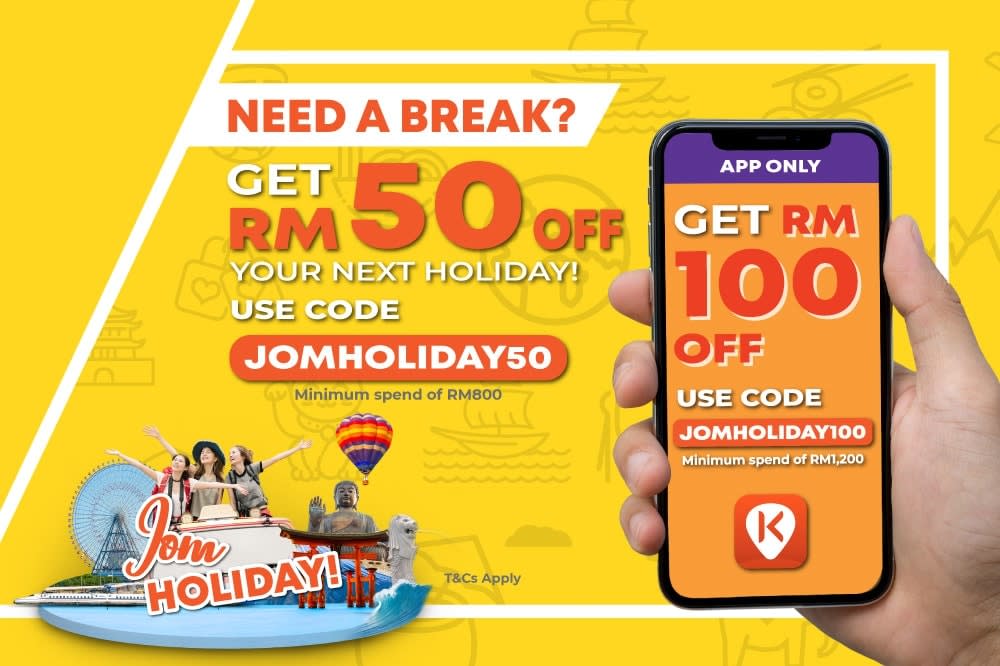 When you spend RM800 and above, get RM50 off your Klook activities with the "JOMHOLIDAY50" promo code. To level up your savings even, book your activities on the Klook mobile app, and get RM100 off with a minimum spend of RM1,200 using the app-only "JOMHOLIDAY100" promo code.

The #JomHoliday deal is valid until 31 December 2018, so you still have time to plan for your year end holiday. Make sure to check out our full T&C on the JomHoliday promo page. Go go go!
Klook App download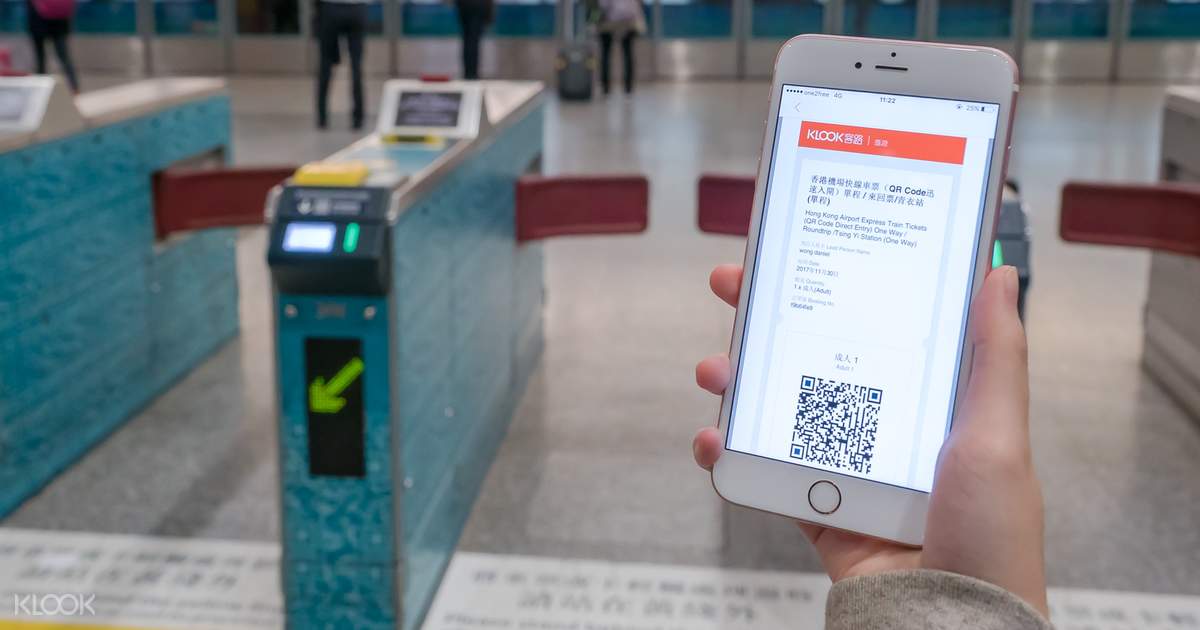 First thing's first, make sure you download the free Klook app. Although you can just as easily make your bookings and redeem a promo code on the Klook website, you can get extra saving specially reserved for Klook mobile app users! You can download the Klook app for iOS on the Apple Store and the Android version on the Google Play Store.

Booking on the Klook app is a breeze, with seamless functions and easy-to-use features. You'll also receive a handy mobile e-voucher which can be saved directly onto your Klook app. Those vouchers can then be accessed even without internet connectivity and and you won't have to print them out unless explicitly stated!

Now that you've got that sorted out, it's time to follow this step by step guide to apply Klook promo codes and unlock the savings!

1. Redeem promo code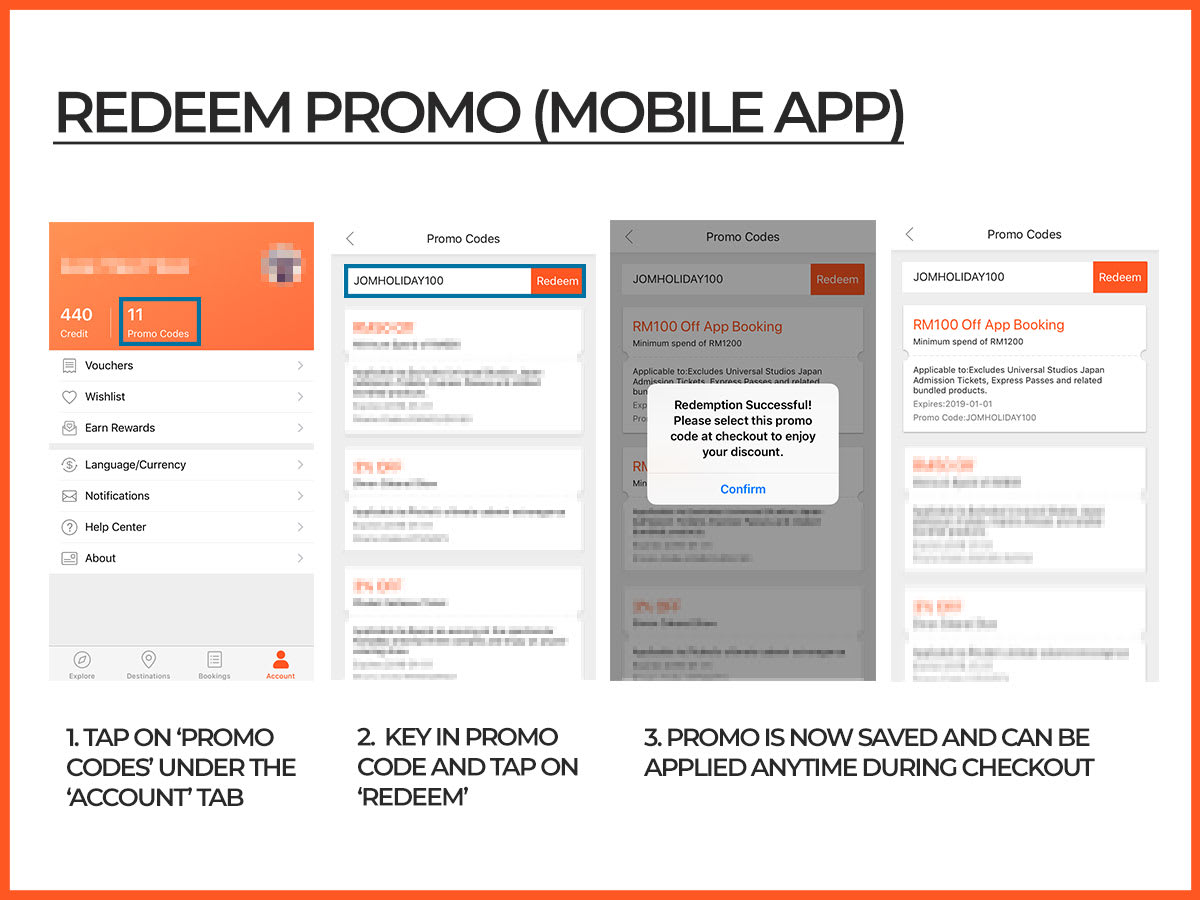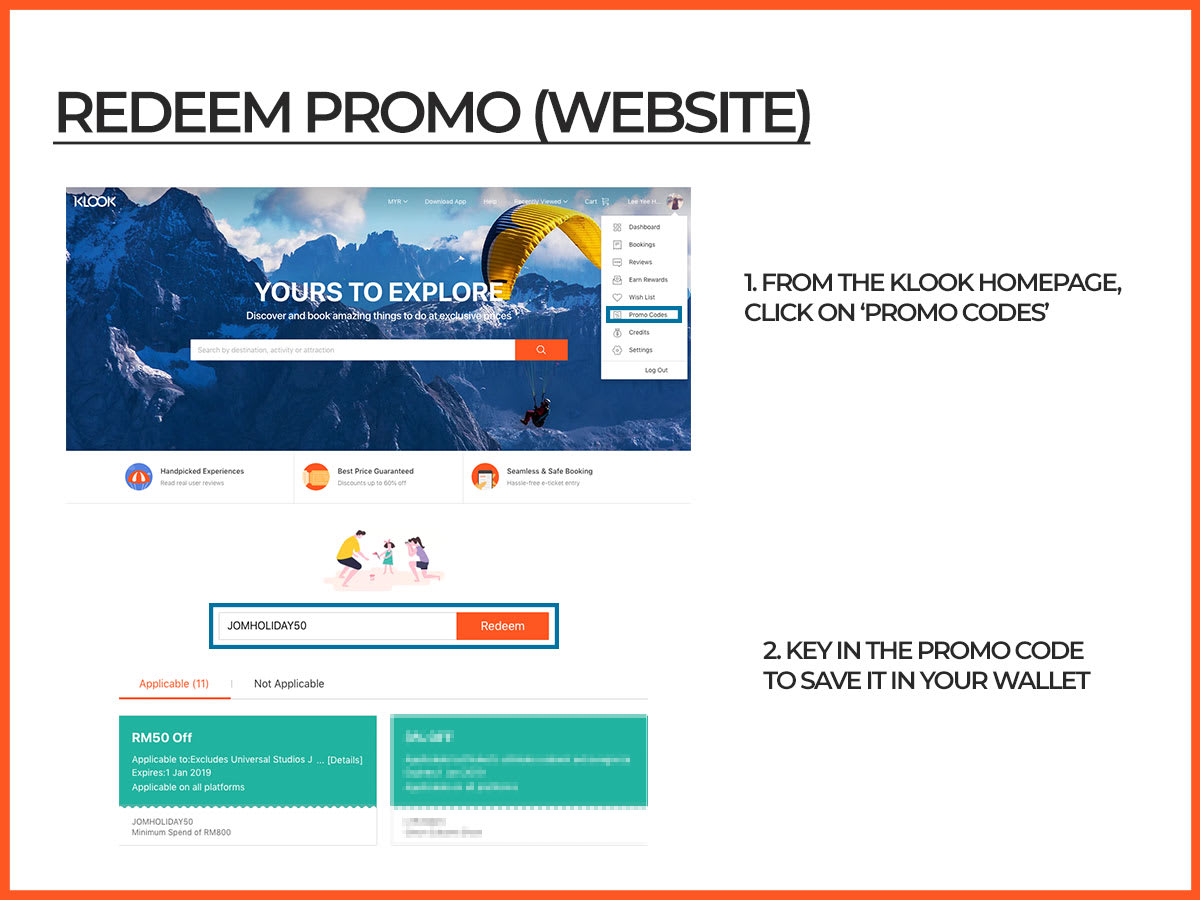 Instead of keying in the promo code only at checkout, you can also first save the promo into your Klook promo code wallet. The promo code will remain in your promo code wallet for as long as it is valid.
2. Add products to cart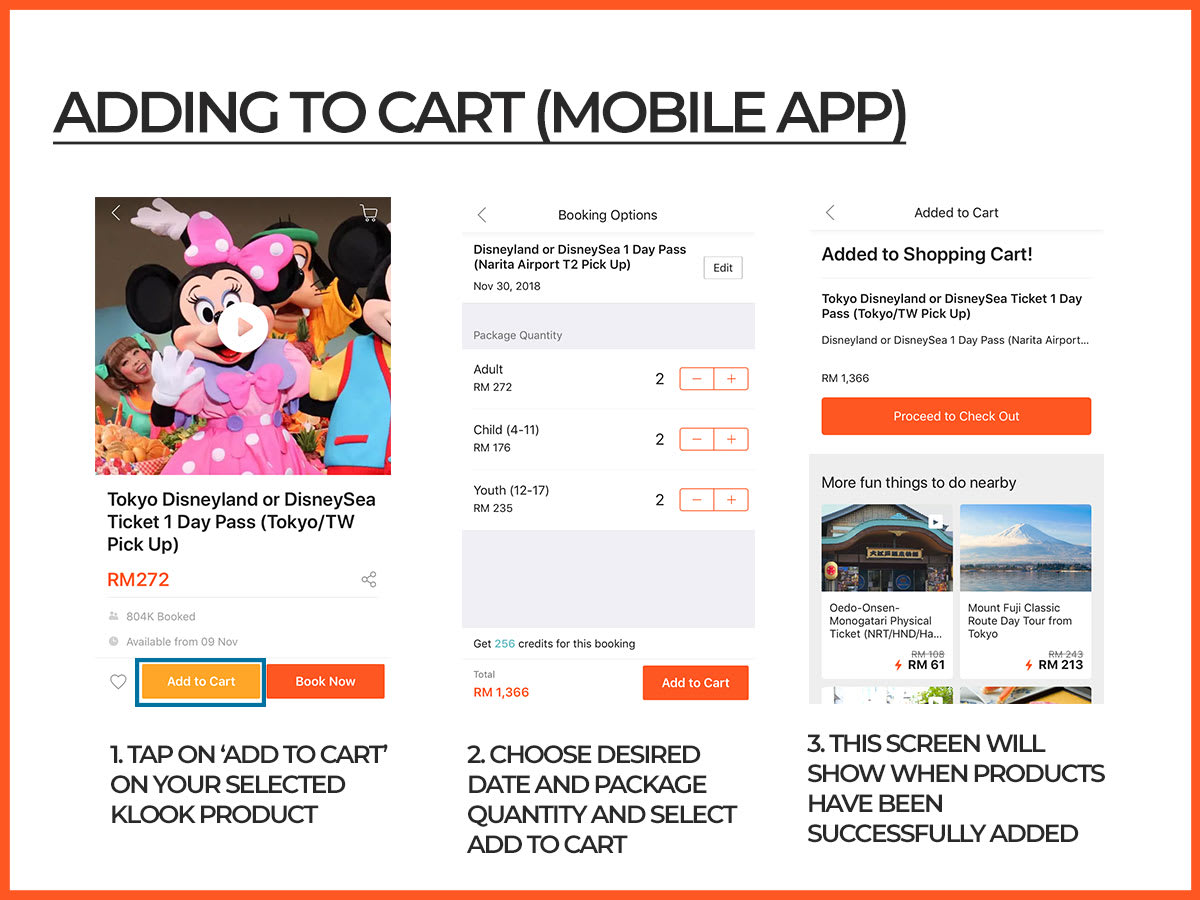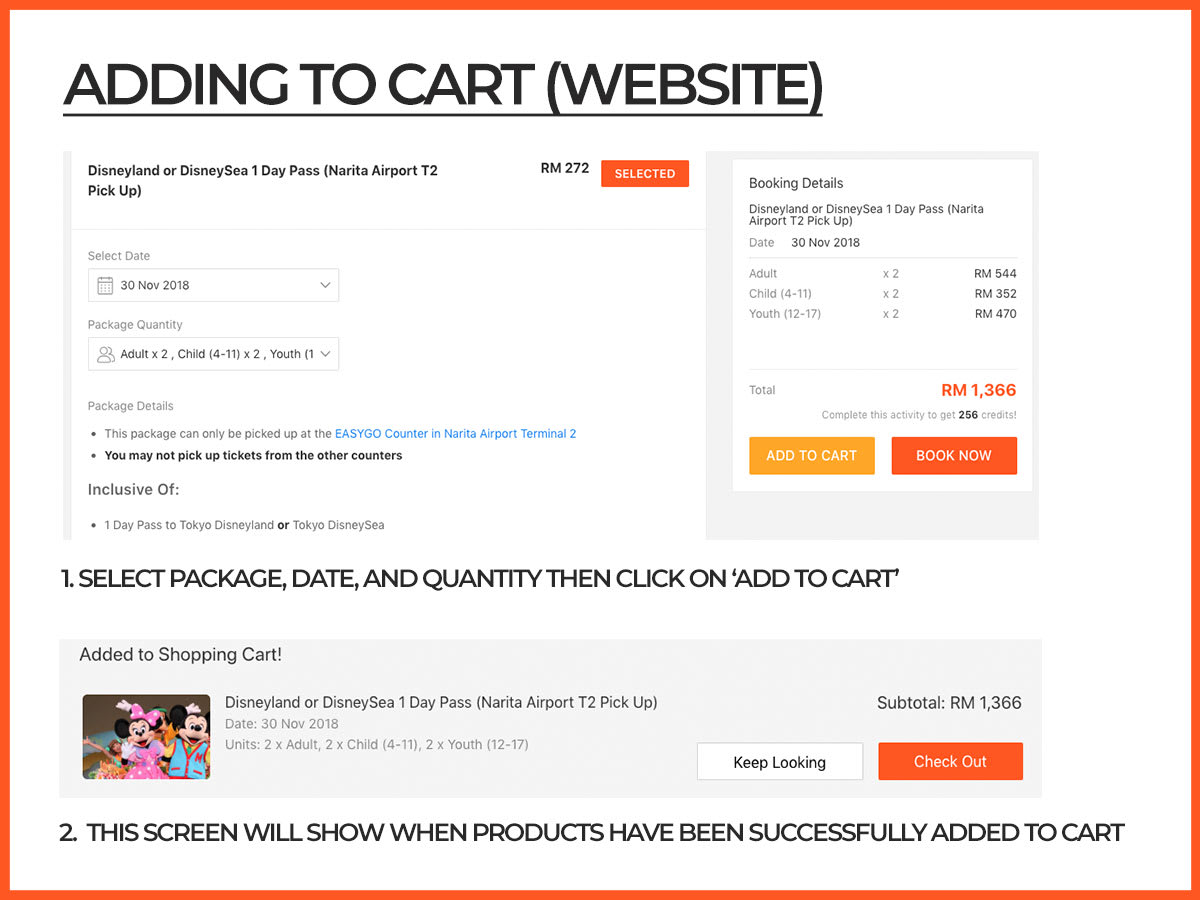 If you already have a Klook activity in mind, simply search for them and add them to cart. If not, you're spoiled for choice from the 60,000+ travel activities and services across 250+ destinations worldwide on Klook.

Do not select 'Book Now' (which brings you to the check out page) yet if you're not done adding everything to the cart or if you haven't reached the minimum spend. Instead, use the 'Add to Cart' buttons and functions to ensure you cart out with the minimum spend to enjoy maximum savings.

When selecting your Klook activities, selecting 'Add To Cart' instead of 'Book Now' allows you to book different products across different destinations before checking out altogether. Since the #JomHoliday promo code applies to almost all Klook activities, you can add as many items from as many destinations as you wish!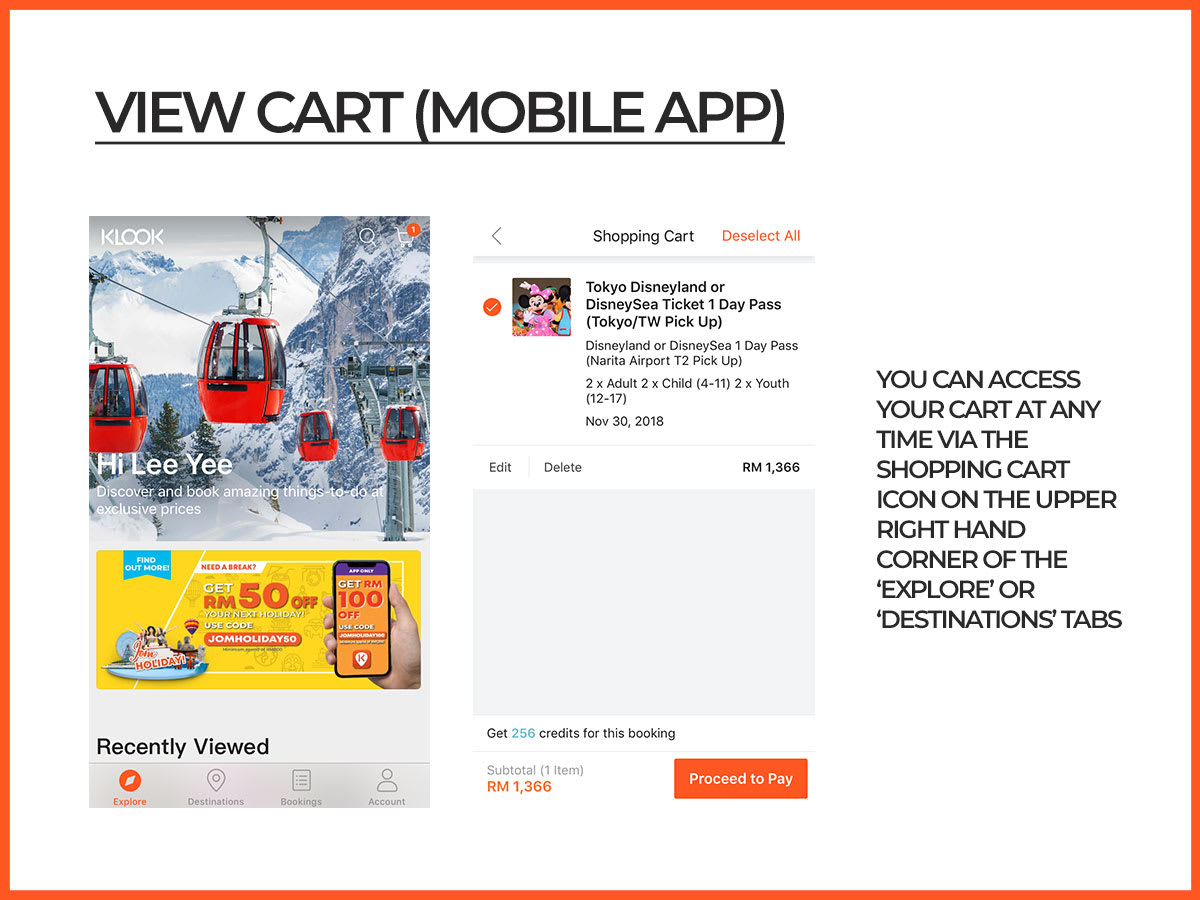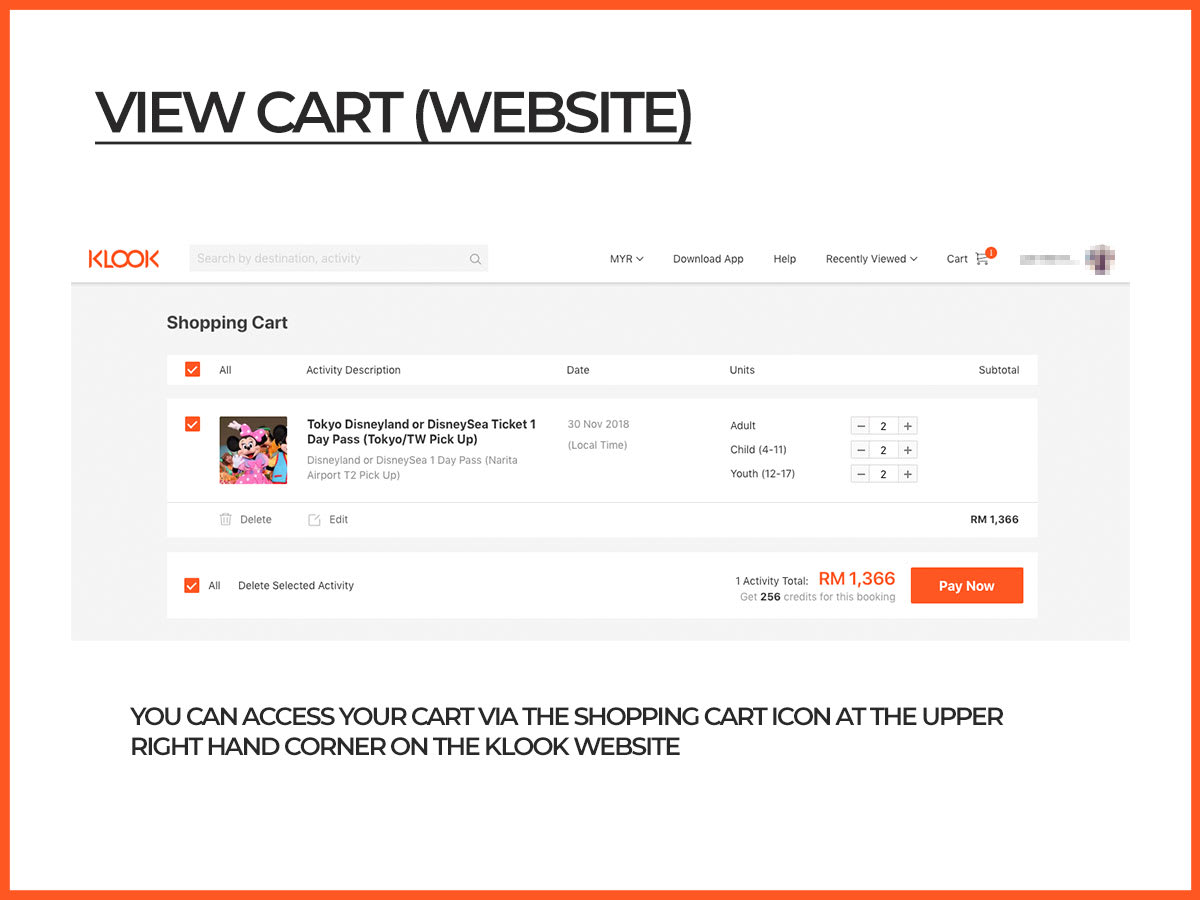 To check the value of your cart items, simply click on the shopping cart icon to visit your cart. You can add and/or delete any products at any time.

3. Checking out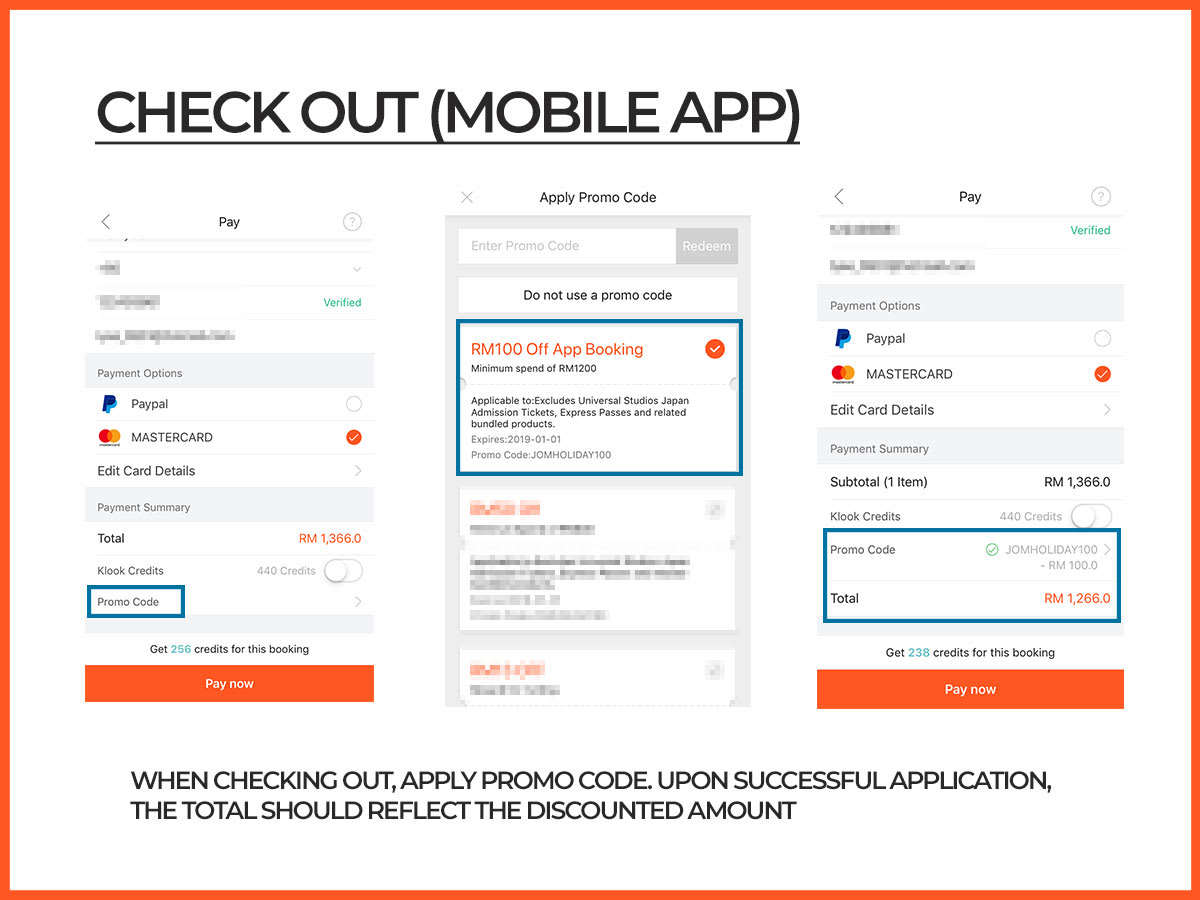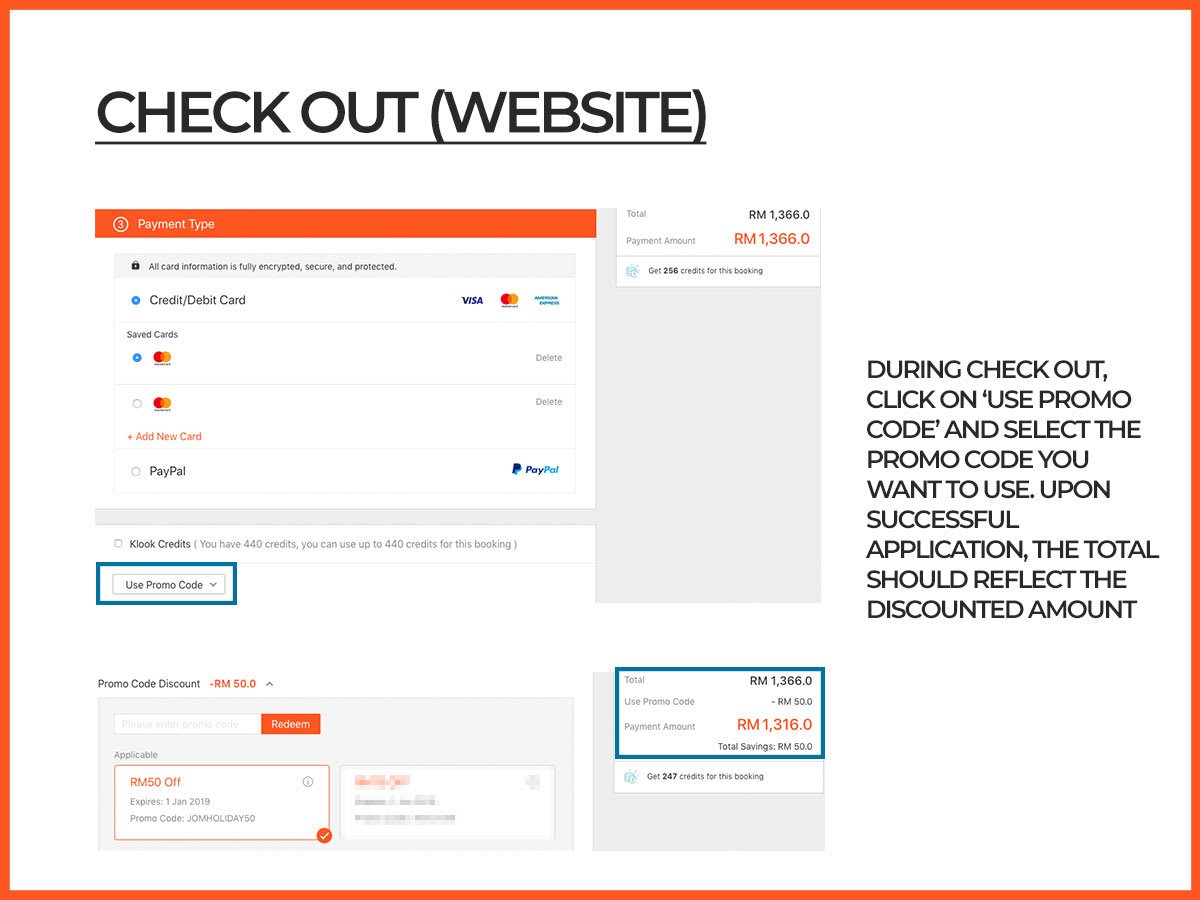 At this final step, check out with the promo code from your wallet to enjoy the respective discount off your cart value! If you missed Step 1 and haven't already added the promo code to your wallet, you can also key it in at this stage. However, just make sure you do that before you proceed to payment! Simply input it, under the 'Use Promo Code' button.
Book it, Klook it!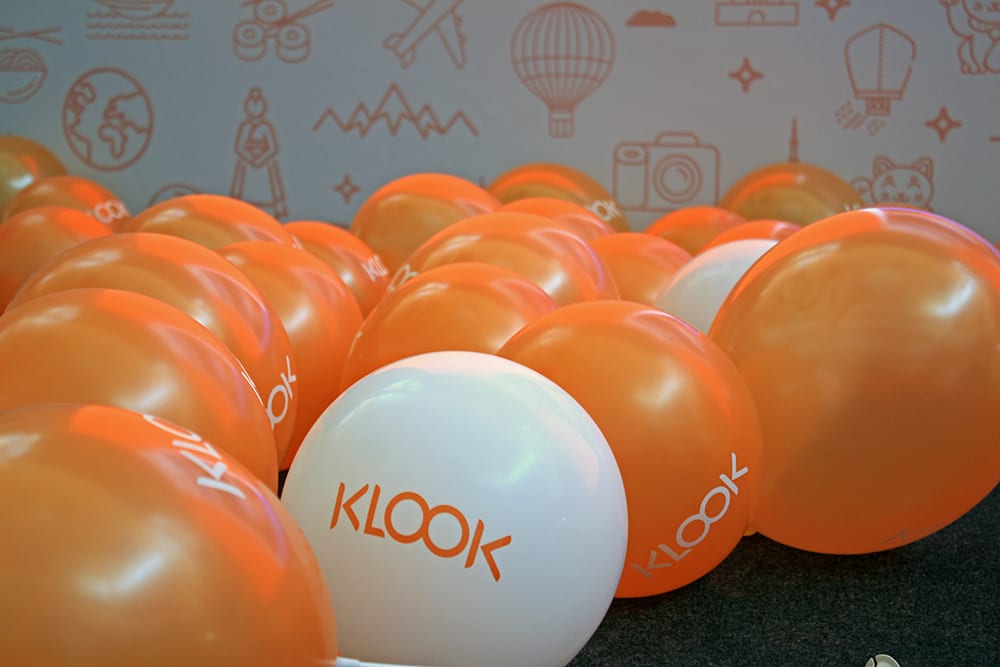 Now that you know how to apply promo codes on Klook and maximise those savings, it's time to book that epic holiday of the year! With best price guarantee and hassle-free booking, travel doesn't have to be expensive or troublesome on Klook.

Don't know where to travel yet? Get inspiration by Klook at www.klook.com, the company blog or @klooktravel on Instagram.

JomHoliday Terms & Conditions
The promo code JOMHOLIDAY50 and JOMHOLIDAY100 is valid for bookings from 1 October – 31 December 2018.
The promo code JOMHOLIDAY50 entitles Klook users RM50 off with minimum purchase of RM800 in a single booking on the Klook website and mobile app excluding Universal Studios Japan Admission Tickets, Express Passes and related bundled products.
The promo code JOMHOLIDAY100 entitles Klook users RM100 off with minimum purchase of RM1200 in a single booking on the Klook mobile app only excluding Universal Studios Japan Admission Tickets, Express Passes and related bundled products.
The promo code JOMHOLIDAY100 is valid for bookings made via Klook's mobile app only.
Each promo code is valid for one-time use per customer and for Malaysian users only.
For more on the T&C, check out the Klook JomHoliday promo page.