Adventures await!
We escape our mundane lives by diving into games, aiming to outdo our high scores for bragging rights. But what happens when your escape becomes a reality? 
In Jumanji: The Next Level, the gang is back but the game has changed. As they return to Jumanji to rescue one of their own, they discover that nothing is as they expect. The players will have to brave parts unknown and unexplored, from arid deserts to snowy mountains, in order to escape the world's most dangerous game. While we may never get transported into whimsical video games IRL, here are some of the best adventures you can go on the next time you need a break from reality.
To celebrate the release of the movie, Klook is giving away 4 Jumanji: The Next Level themed adventure holidays to the locations featured in this article, and all you have to do to enter is visit (www.klook.com/en-IN/jumanjimovie) and discover your inner adventurer.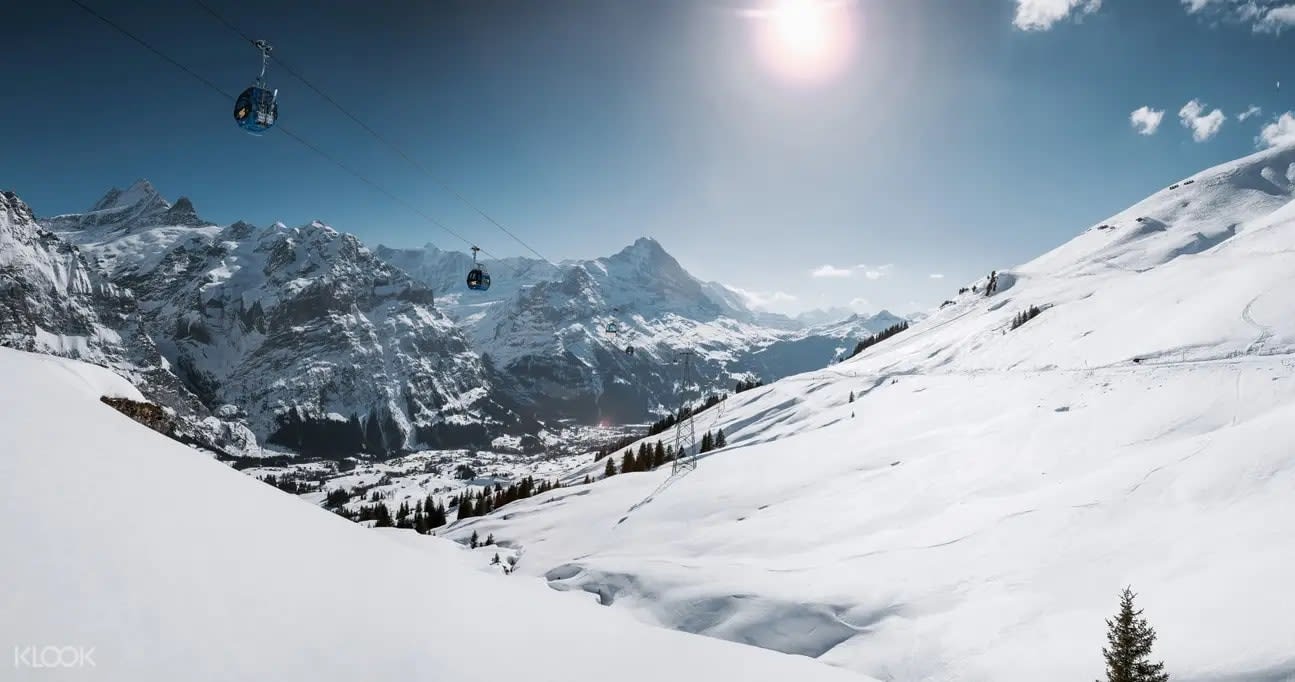 Navigate through Interlaken's icy rivers and leap from waterfall to waterfall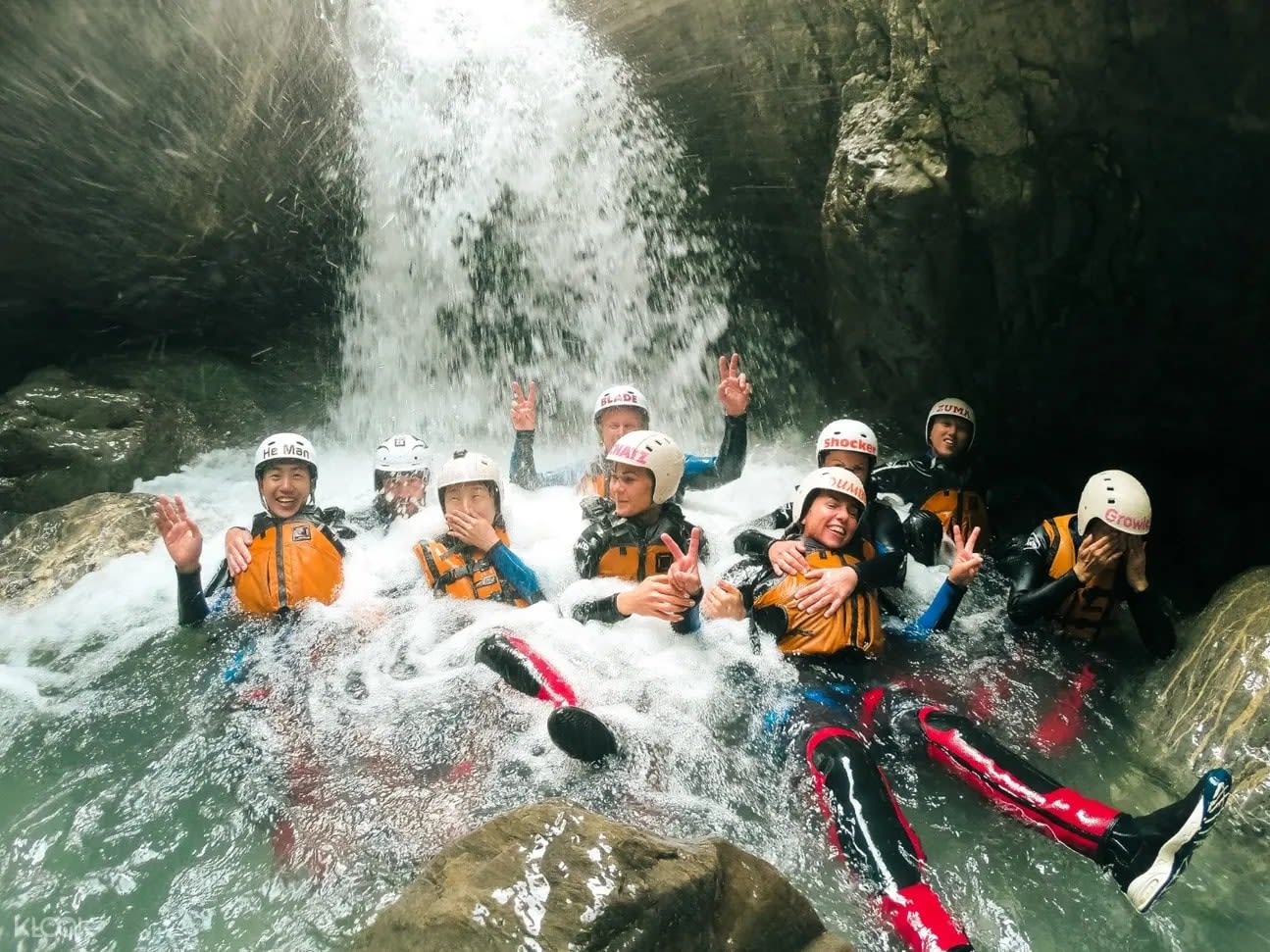 Dr Smolder Bravestone and friends got more than they bargained for when they returned to the world of Jumanji. Similarly, jump straight out of your comfortable air-conditioned life into Interlaken, the adventure capital of Switzerland. 
Here, you can go on a half-day-long canyoning adventure with friends and soon-to-be-friends. Rappel, leap off, and slide down cliffs up to 10-metres high and traverse the icy waters of Interlaken.
Take a death-defying swing across Interlaken's canyon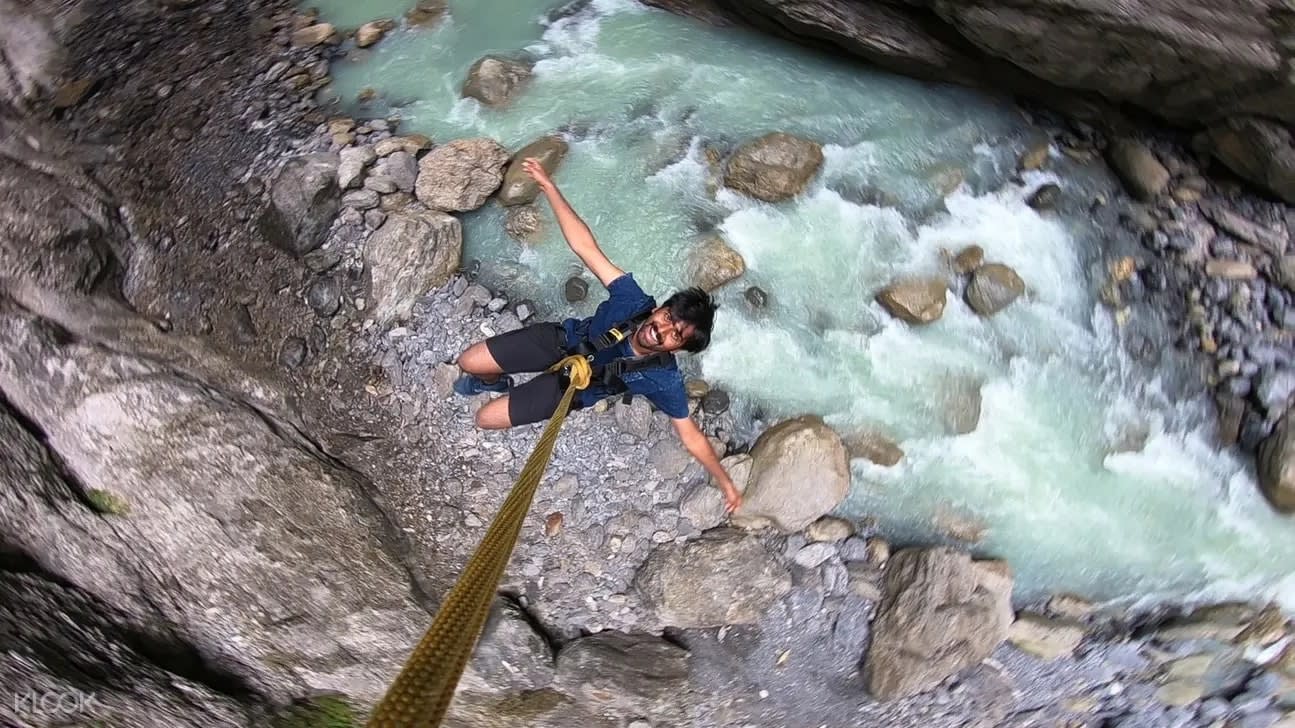 If you don't consider a 10-metre jump adventurous enough, stand almost 100-metres above the ground and take a leap – of pure courage – and swing into the canyon. Supported only by a safety harness, you'll get gorgeous 360° views of Swiss scenery as you hurtle 120 km/h between the canyon's walls.
Master Switzerland's incredibly scenic ski slopes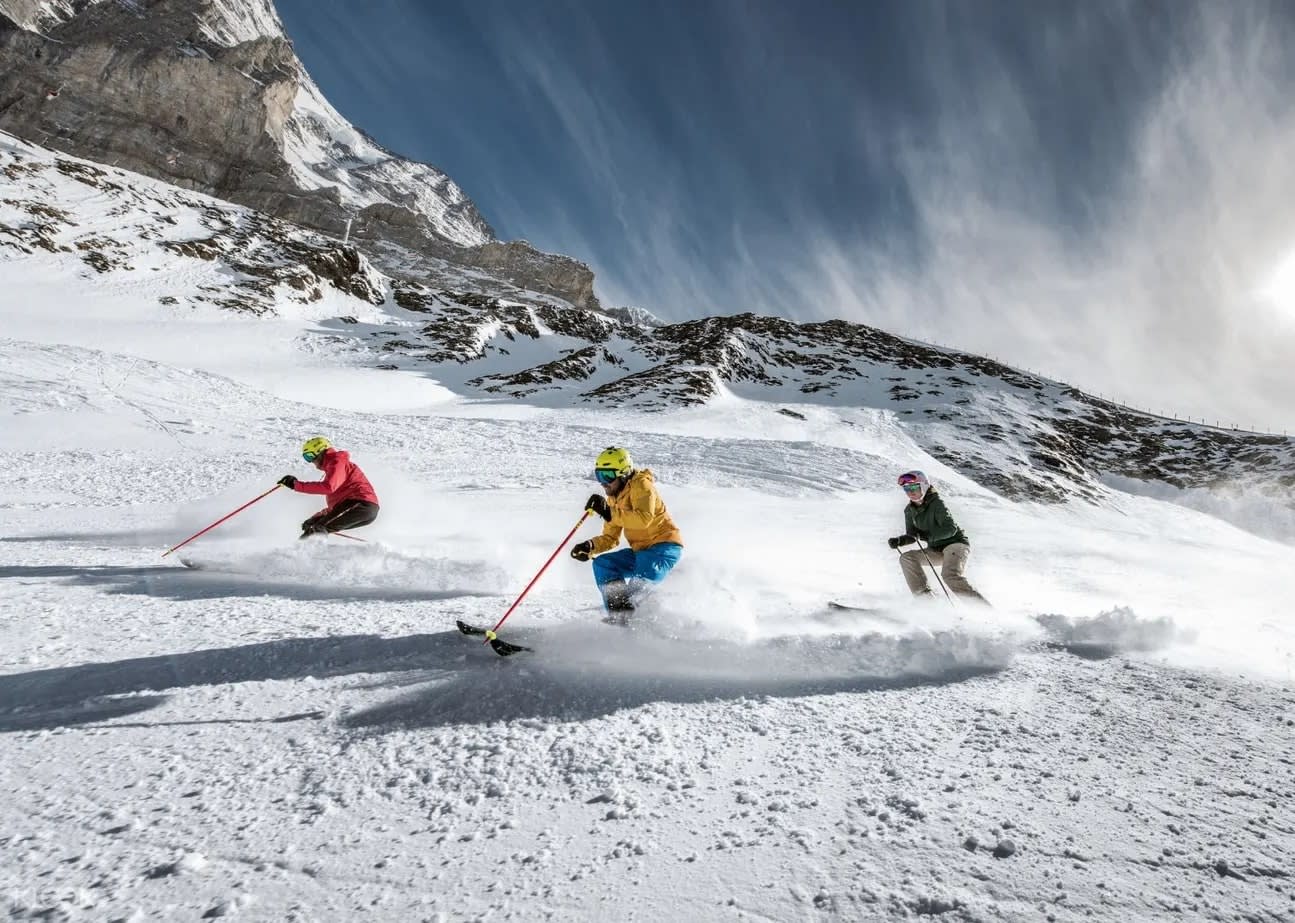 There's no way to tell when you'll need certain life skills. Life skills can include knowing how to drive a car, how to plumb a toilet, and how to successfully ski down a mountain in case of emergency.

We can't talk about Switzerland without mentioning the ski trails. After the adrenaline rush of Interlaken, take a boat/train/bus and get to Grindelwald, where there are options available here for skiers of all levels, from beginners to beginners-at-heart.
Power up a supercar and race it down the streets of Tokyo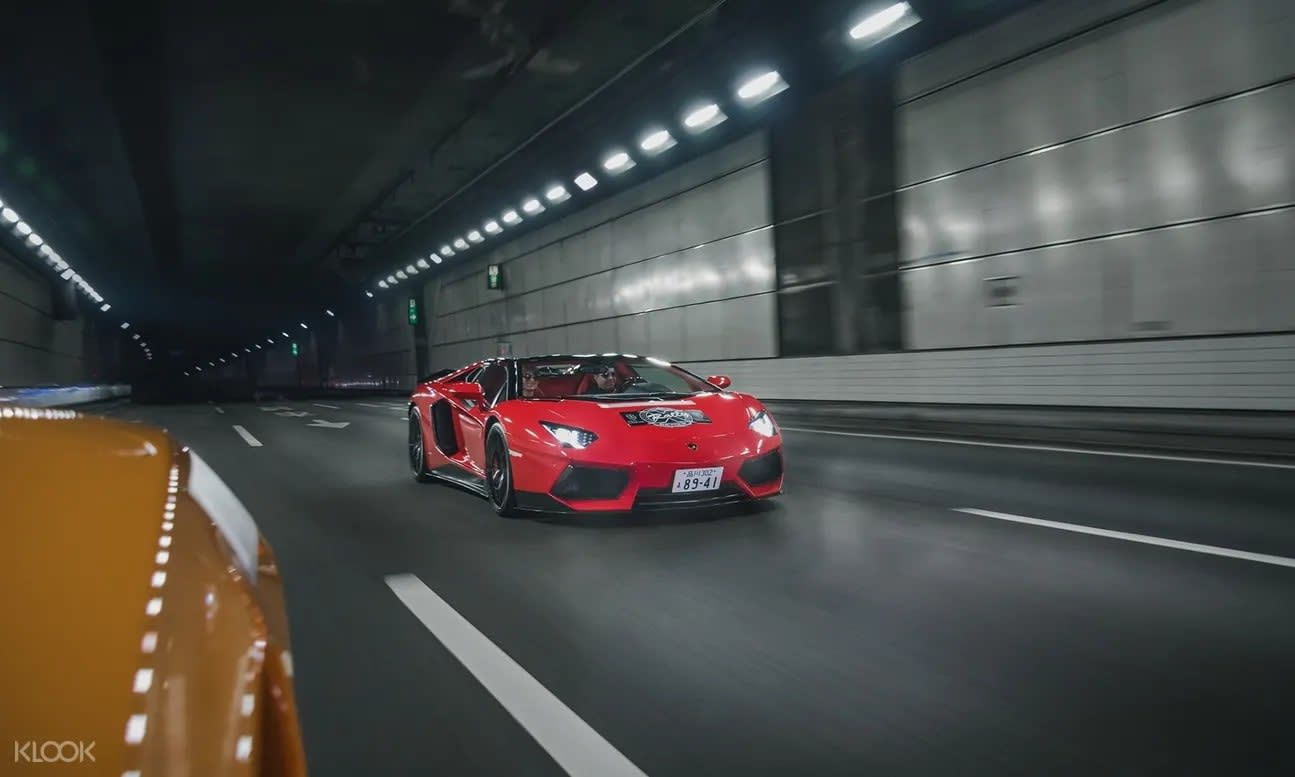 That could be you.
You've heard of go-karting down the streets of Akihabara, but because Jumanji is the name of this game, we'll take this experience to the next level. Grab a JR Pass and take a train down to Shibuya Station where you can get behind the wheels of a Ferrari, Lamborghini, or Aston Martin and crank the speed up as you race down Tokyo's roads. You'll be able to bring a friend on your ride, and as any good gamer will advise, you should always pick your Player 2 wisely.
Conquer 2 Guinness World Record roller coasters in a day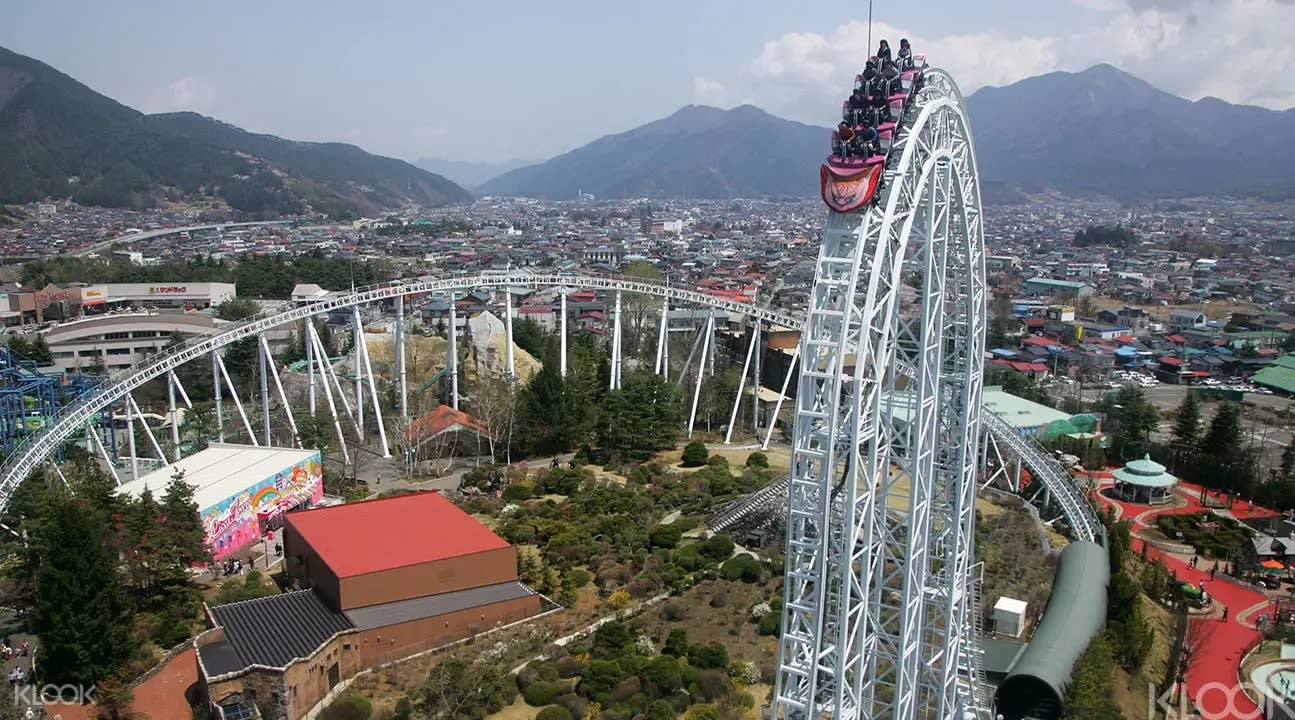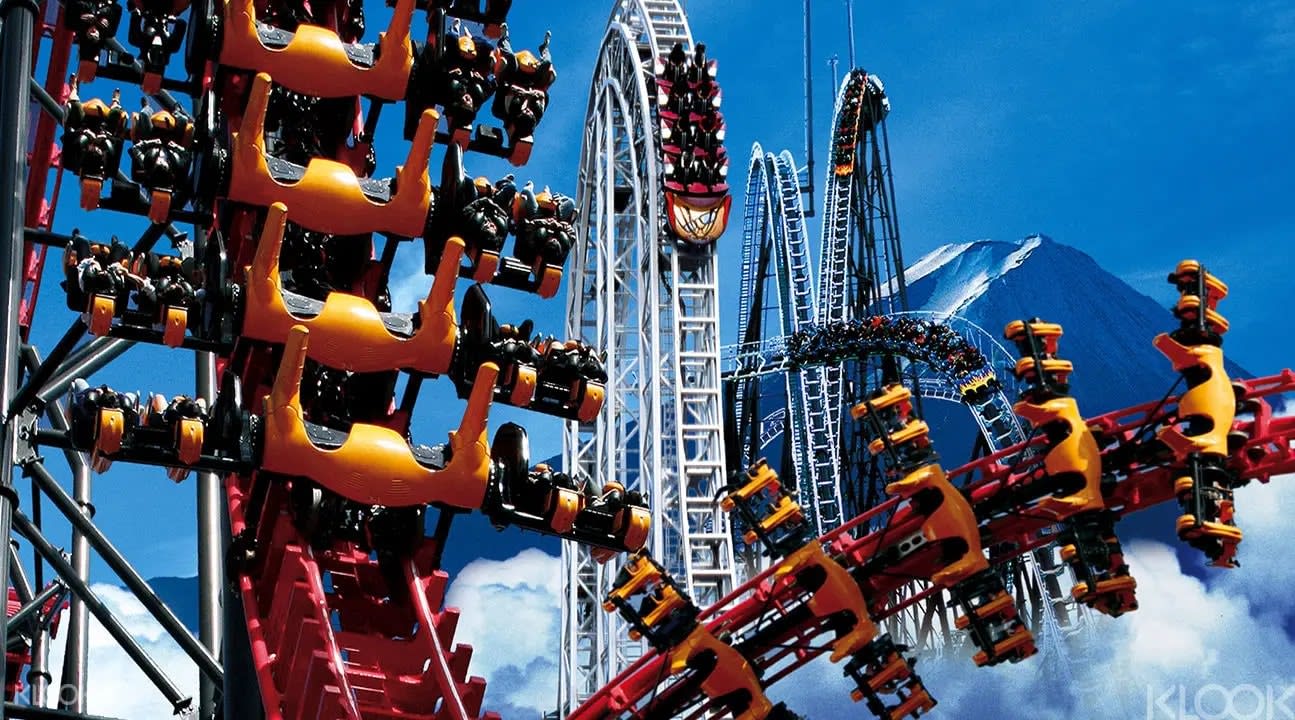 Against the backdrop of the beautiful yet imposing Mount Fuji, a few of the world's most thrilling roller coasters await your arrival. Extract the maximum out of your JR Pass and venture out on a day trip to Fuji Q Highland, where you can conquer 2 current Guinness World Record rides. Dodonpa, the roller coaster with the fastest acceleration in the world, competes for your attention with Takabisha, the roller coaster with the steepest slope in the world. 
Free dive through Okinawa's Blue Caves where you can frolic with turtles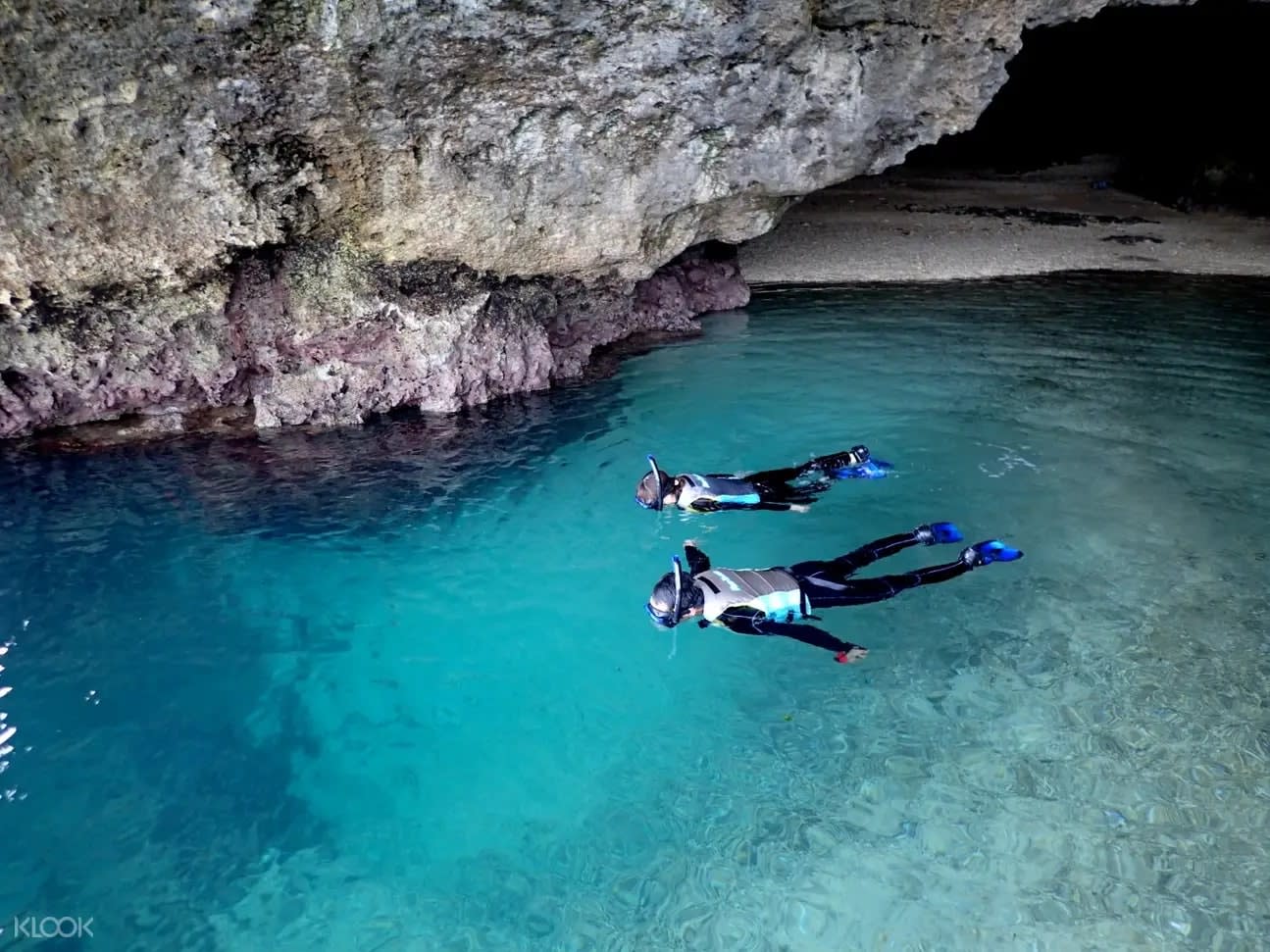 If you're a water baby at heart, Okinawa's Blue Caves have to be on your bucket list. Whether you're freediving or snorkelling, you can still get the thrill of swimming with turtles and other tropical fish. The simple beauty of Okinawa's most popular diving destination will leave a hole in your heart till your next adventure.
White water raft, zipline, and attempt an 11-metre high skywalk, all in one day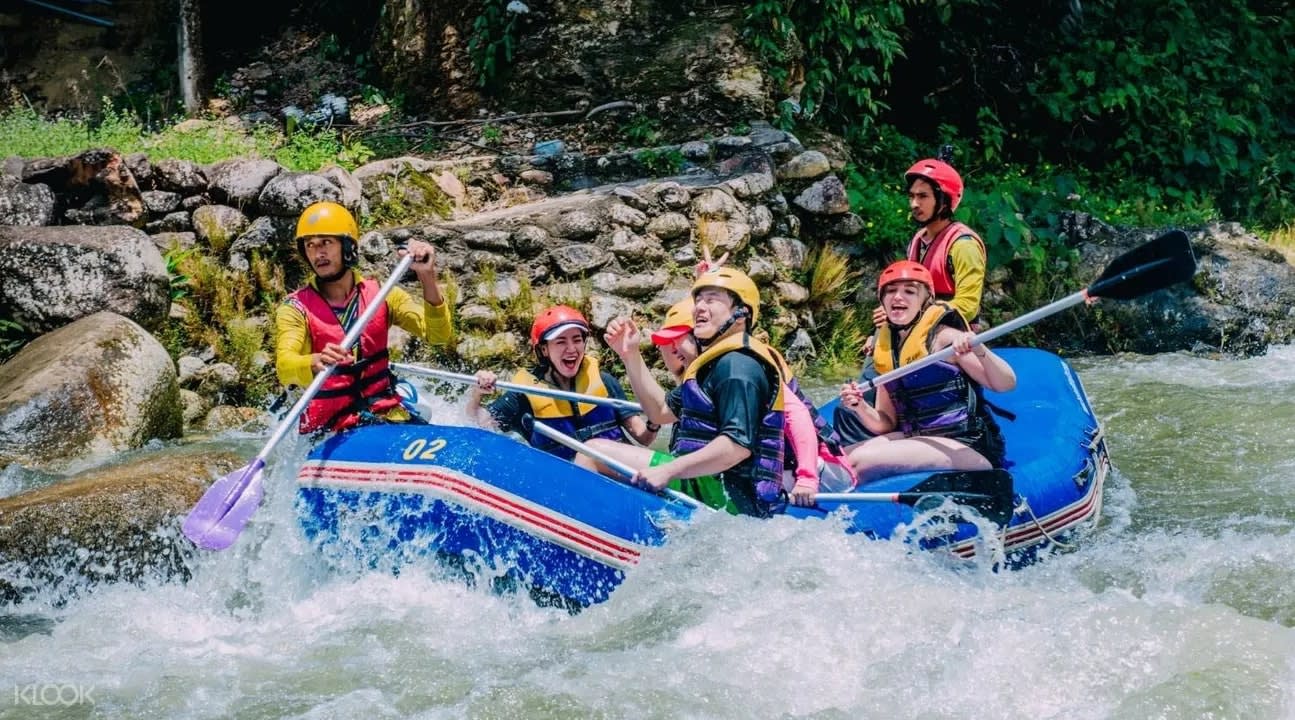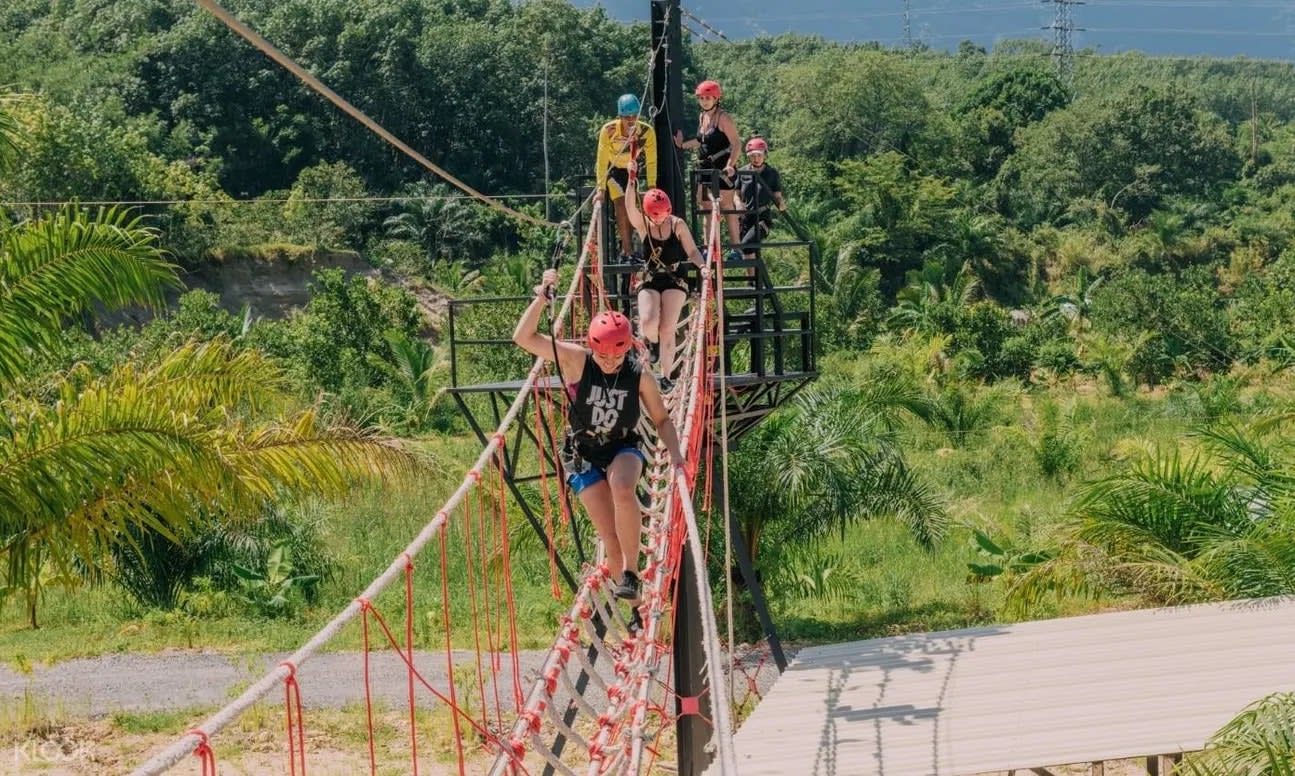 Go white water rafting, zipline down 5 platforms, and cross an 11-metre high sky bridge. All these simply to start your day before you trek to a waterfall where you can waddle in the water and take a well-deserved rest. This Phuket Adventure Day Tour compresses the best of the island's adrenaline-pumping activities before delivering you back to camp in time for a good massage.
Race monkeys through the trees in the zipline capital of Southeast Asia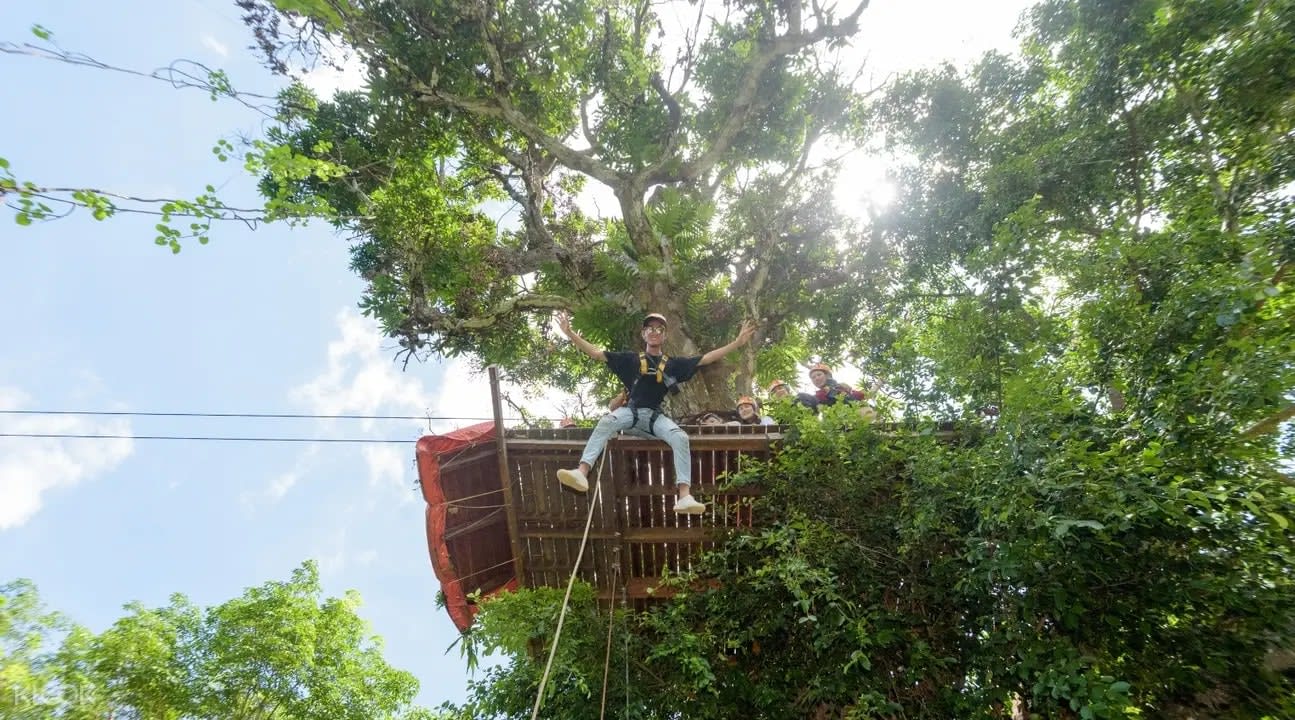 Although not officially known as such, with the number of zipline adventure parks in Phuket, it really should be called the zipline capital of Southeast Asia. While you won't have to flee from mandrills in any of these theme parks, there are cute monkeys aplenty in the area, so keep an eye on your valuables!
Superboost your senses on the fastest roller coaster in the world at Ferrari World Dubai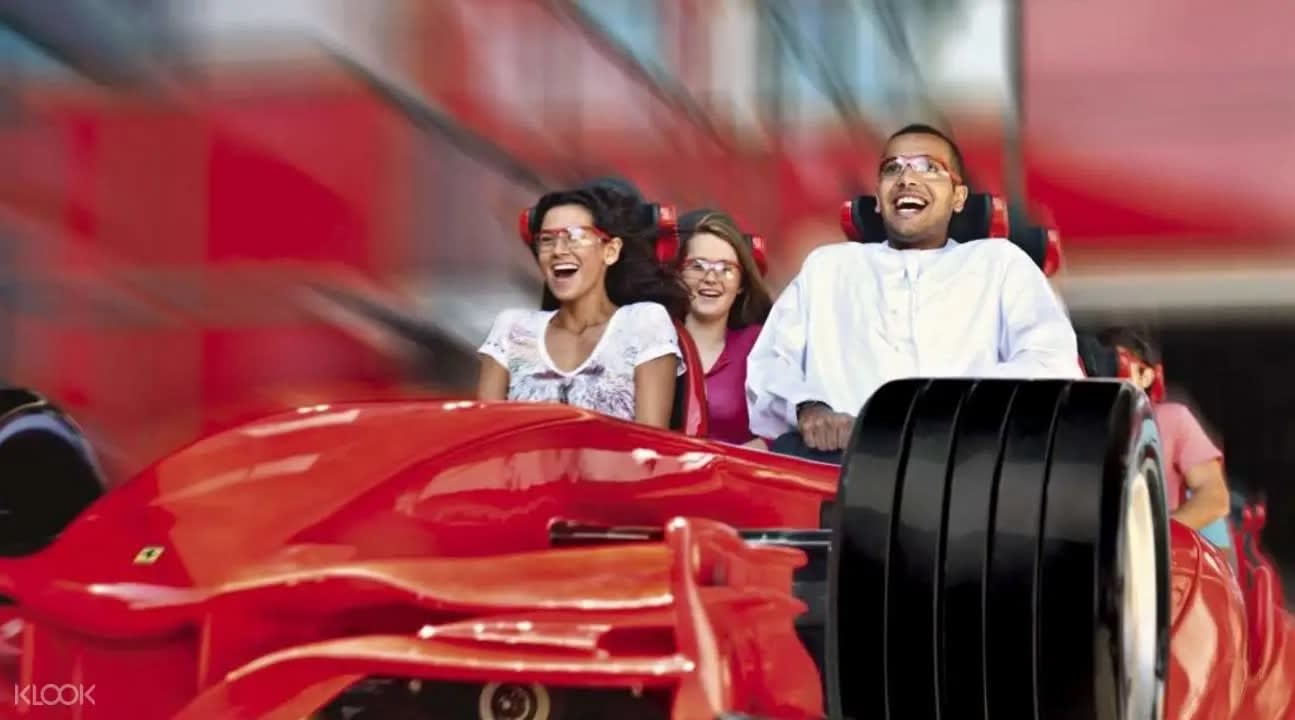 Man cannot outrun a cheetah, but a cheetah cannot outrun a Ferrari. Checkmate.

The cheetah, land's fastest mammal, has a top speed of 120km/h. That sounds fast, 'till you realise that the Formula Rossa, the fastest roller coaster in the world, goes from 0-240km/h in just 4.9 seconds. And that's just one reason to visit Ferrari World Dubai. It also has the world's highest roller coaster loop, as well as a real 290-metre long track you can race your friends on. How often can you say you outpaced your friend on a Ferrari track?
Bash your way through Dubai's deep red sand dunes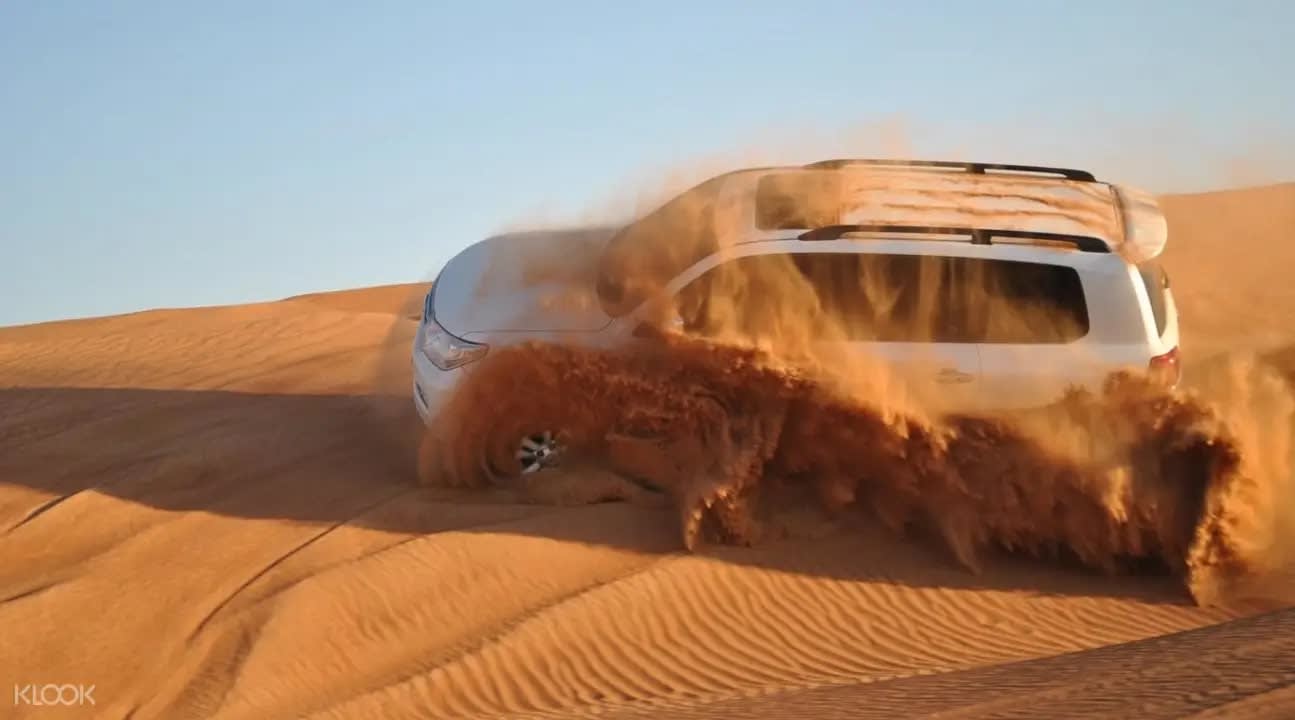 Reddish sand dunes as far as the eye can see. A lone vehicle approaches. You get in. The car starts again. That's when the adventure begins. Dune bashing can be physically strenuous as sand dunes are uneven, but its unpredictability provides adrenaline-filled exhilaration matched by few other experiences. 
End the night with free-flowing shawarma, belly dancer performances, and henna drawings as your body winds down from the excitement.
Freefall for a full minute and appreciate the iconic view when you skydive in Dubai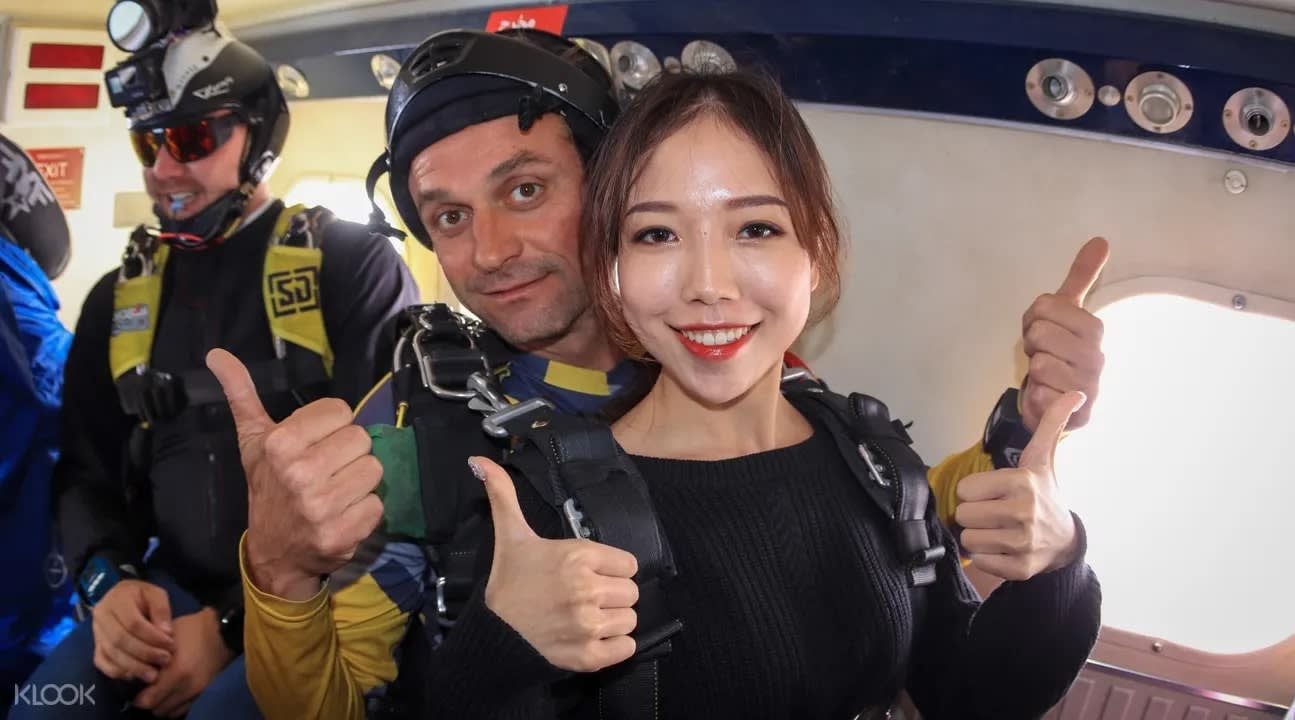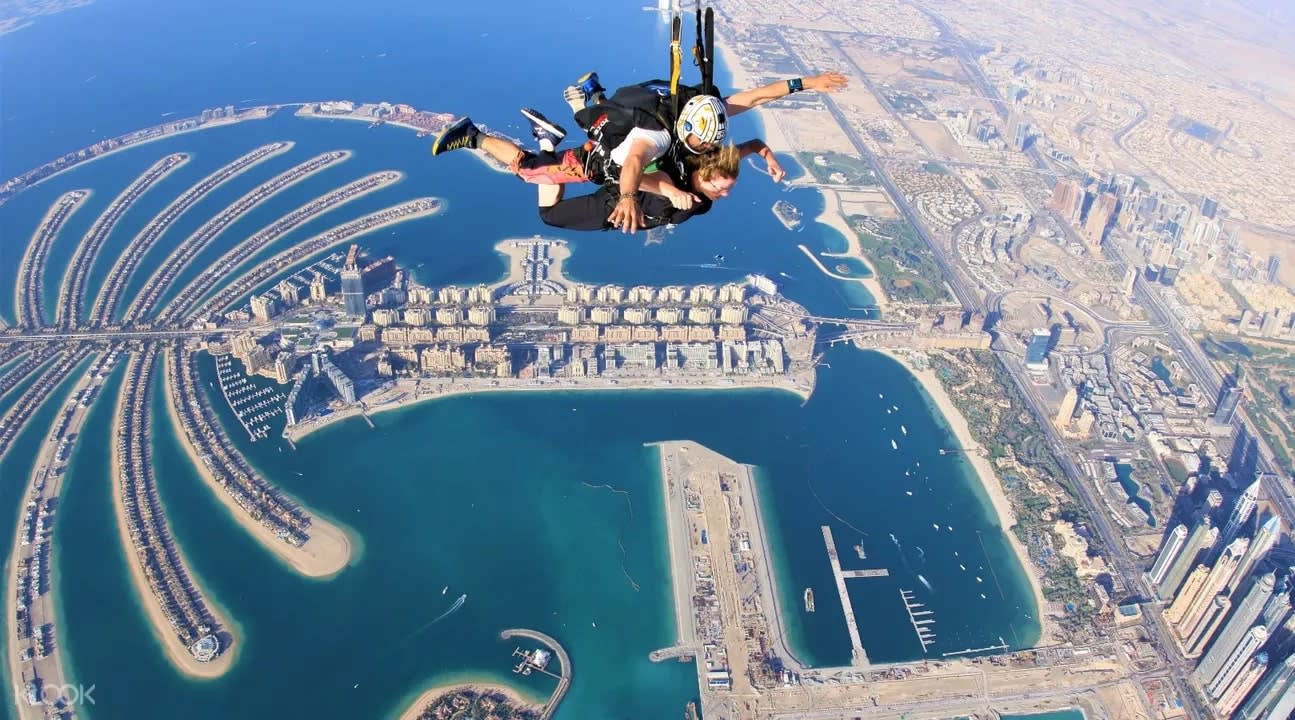 In the world of Jumanji, every turn is an exhilarating new adventure. You never know what's next but you can be sure it'll be a thrilling experience guaranteed to test your wits and skills. 
The iconic Dubai skydive experience brings you up 4 kilometres into the sky, at which point you'll take the highest leap of faith of your life as you jump off the plane and experience 60 full seconds of free-falling. The parachutes will then automatically deploy as you get a perfect view of Dubai.
Discover your Jumanji: The Next Level spirit and unlock a holiday for 2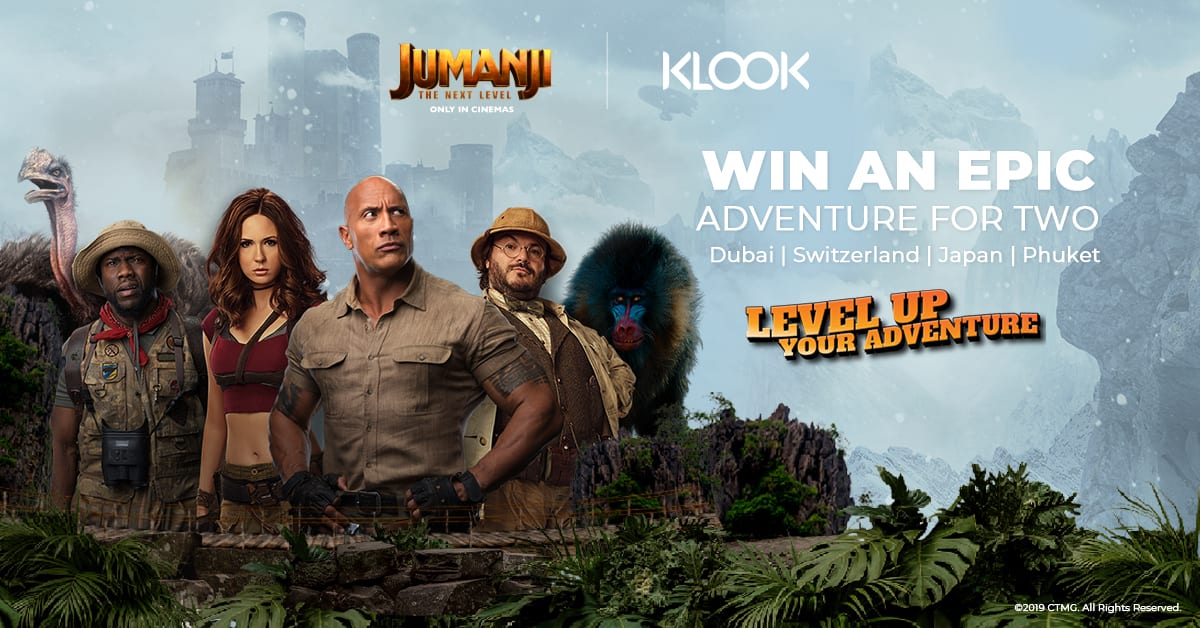 The thirst for adventure needs to be quenched. Heading to the cinemas to catch Jumanji: The Next Level might satiate it temporarily, but you know you deserve to treat yourself to a proper break, especially with the end of year holidays coming up.
In an exclusive partnership with the official Jumanji: The Next Level movie, Klook is giving away a free holiday for 2 to any of these destinations: 
7D6N Switzerland

6D5N Dubai

5D4N Japan (any city)

4D3N Phuket
All you'll need to do is head over to the Jumanji: The Next Level microsite and take part in an online quiz to find out your Jumanji character spirit, and you might find yourself on the next plane out, ready to live your own adventures!