When you hear "I'm heading to Dubai", there are a few 'classic' Dubai activities that spring to mind.
Luxury shopping? Yup.
High-energy nightlife? Of course.
Out of this world architecture? What else? 
All the glitz and glamour of a Hollywood gala? Naturally.
And while all of these are important parts of the Dubai experience, and holidays are often seen as a chance to relax and indulge, there is so much more to choose from in terms of Dubai activities that are designed to get your heart racing and your adrenaline pumping.
If you're looking for a spark of excitement, but are keen to stay 'central', then taking a trip to the observation deck of the Burj Khalifa should start you off on the right path. 
Doesn't sound that exciting? Try saying that once you've taken a ride in the world's fastest elevator – 125-floors in 35-seconds – and you're stood looking down from the top of the world's tallest tower! And, knowing that you're just here for the excitement, you won't want to waste time by waiting in line, so get your ticket sorted beforehand and skip the queues!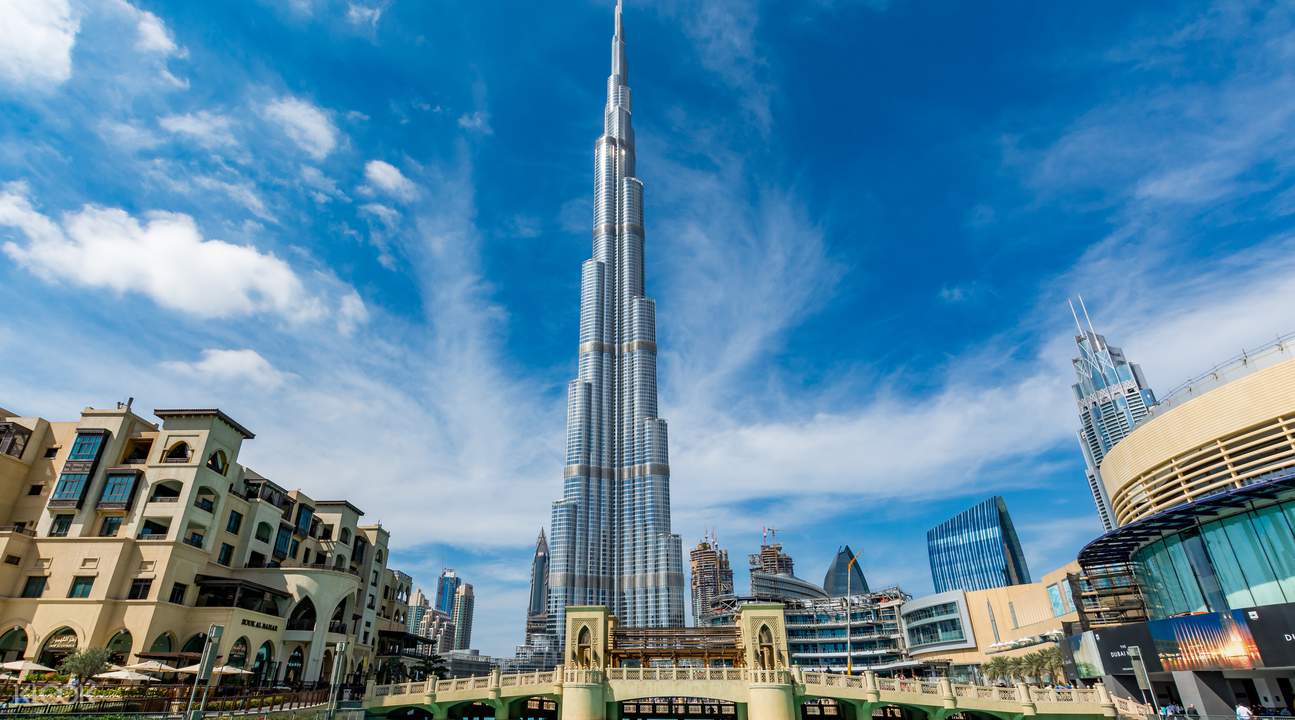 If heights aren't your thing and you're looking for some wilder Dubai activities to give your holiday pics that 'explorer edge', you could head out of the city and delve deep into the desert with this safari and dune bashing combo tour.
A 'must-do' for any adventure seekers looking for 'out-there' Dubai activities to liven things up, you'll be picked up from your hotel in a 4wd truck and taken out to explore the Arabian desert. Once out in the desert, you'll go sand-boarding or dune bashing – though to be fair, you'll be getting 'bashed' about more than the dunes! End the evening with a Tandora and belly dancing show under the stars with a delicious BBQ dinner to set yourself up for your next day of daredevil Dubai activities.
It might be that after a day in the sand, you fancy a different type of adrenaline adventure. If that's the case, you know what they say: when in Dubai…go skiing…?
Nope, we haven't got our geography mixed up and yes you read that right – skiing in Dubai is totally a thing! As is tobogganing, bob-sledging, and zorbing and, well, pretty much any form of sliding down snowy hills!
If this sounds like a 'cool' thing to do (ahem…sorry!) and you want to take a break from the heat and spend a day chilling out  in the middle of the desert, book into Ski Dubai and you'll get to enjoy a day at the world's largest indoor snow park. 
The Polar Pass allows you to go on an unlimited number of rides so you'll have plenty of adrenaline-pumping experiences throughout the day, and don't worry if you didn't pack your winter warmers  – your ticket includes all the necessary winter clothing and you can even keep the gloves and socks!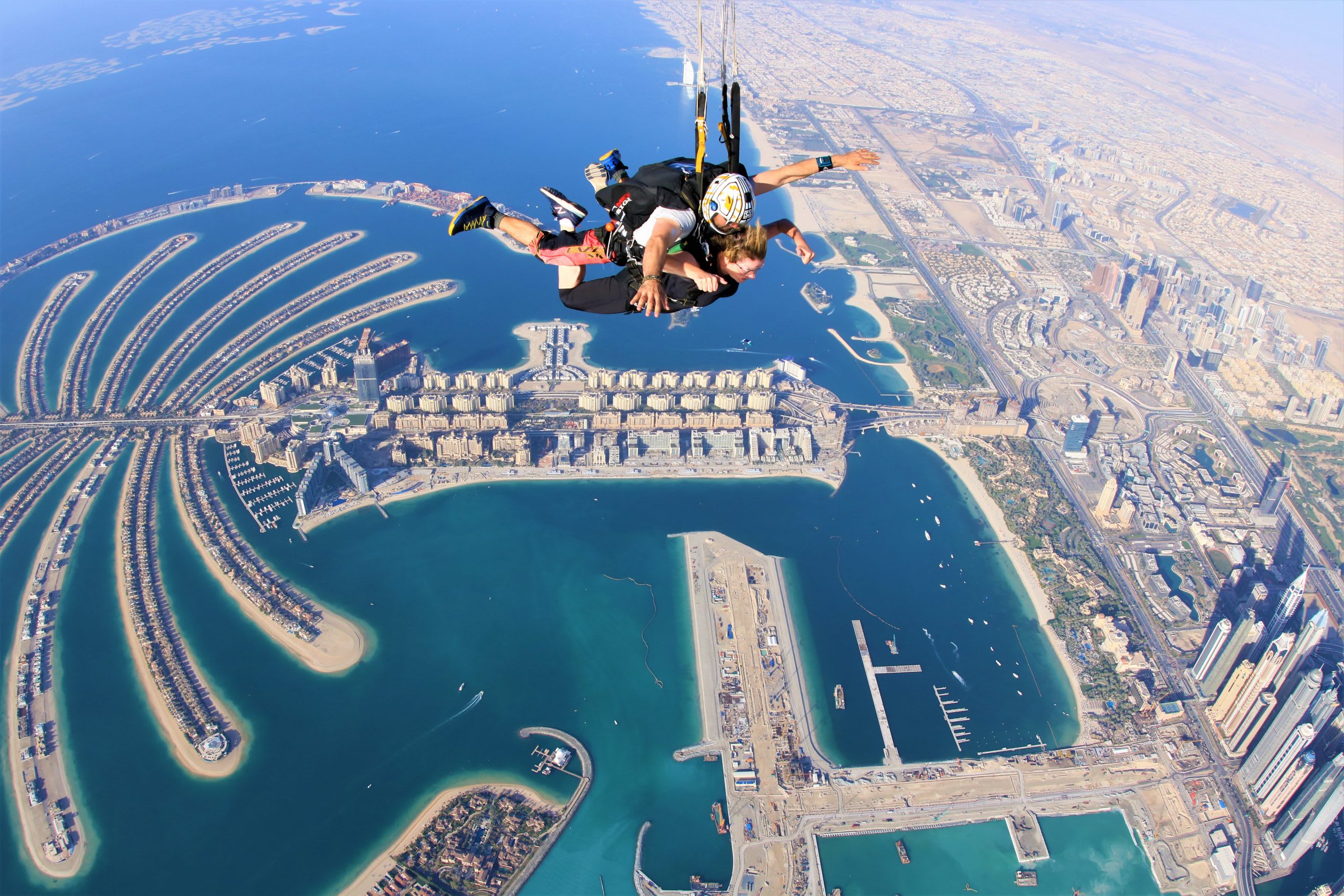 If that's still not enough of an adrenaline-pumping list for you, then we've saved the ultimate extreme activity for last . You've looked down on Dubai from the top of the Burj Khalifa, now look down on the Burj Khalifa as you jump out of a plane from 13,000 ft!
There are few more iconic skydiving locations than Dubai, so book in with the Dubai Skydiving company and the sight of the Palm sprawling out from the coastline will give you a totally new appreciation for the scale and spectacle of this awe-inspiring desert city. That is, of course, assuming you're brave enough to keep your eyes open during your 60-seconds of freefall! 
So there you have it, folks – four action-packed and adrenaline-filled Dubai activities for the most fearless of adventure-seeking daredevils.
Still on the hunt for more Dubai activities? Just click to Keep Looking and let us know when you find it…