There's no denying, Tokyo is one of the best cities to party in the world – its nightlife is legendary and one of the most lively and diverse scenes on the planet. Forget New York, Tokyo is actually the city that never sleeps! I mean let's be real, what other city's nightlife peaks at 2am every. single. night. 
Whether you're looking to hit up the most famous nightlife district, Shinjuku or new and energetic areas such as Shibuya, there's no doubt you're going to have the best night of your life. But what about the morning after? You didn't spend all this money and come all this way, just to stay cooped up sleeping off the night before's adventure. Never fear, we've done all the hard work for you so you don't need to miss a beat (even after a crazy night).
Here's our hungover guide to Tokyo – the best cure to keep you going and exploring this vibrant city.
Where to eat
We all know that food is often the best medicine after a night out. All you want to do is dig into some of the most delicious eats to soak up any remnant of the night before. Here are our top food places to try:
First things first, the best local buffet with all you can eat food! The Oasis Garden in Kioicho is definitely one to hit after a night out on the town. Enjoy a variety of Mediterranean and Western favourites, all made from scratch before your eyes in the lively open kitchen.
Oasis Garden is also one of the city's six best skyline viewing spots, which means you don't need to leave your seat (or your food) to discover this city.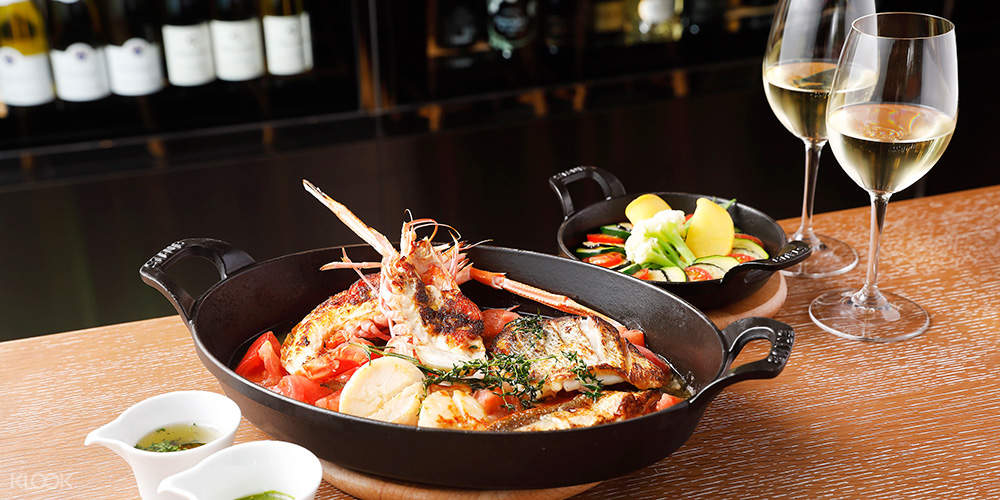 Did someone say all you can eat sushi and free flowing drinks!? Hinasushi is a delicious 2-hour all you can eat buffet that will cure the hangover from the night before  without breaking the bank. 
With two convenient locations in Ikebukuro and Nishiginza, you'll be able to Indulge in a variety of fresh sushi made with over 60 different ingredients, including tuna, shrimp, sea urchin, and more! Complement the meal with a selection of 40 different drinks at your fingertips – both soft drinks and alcoholic drinks such as beer, Japanese shochu, and plum wine.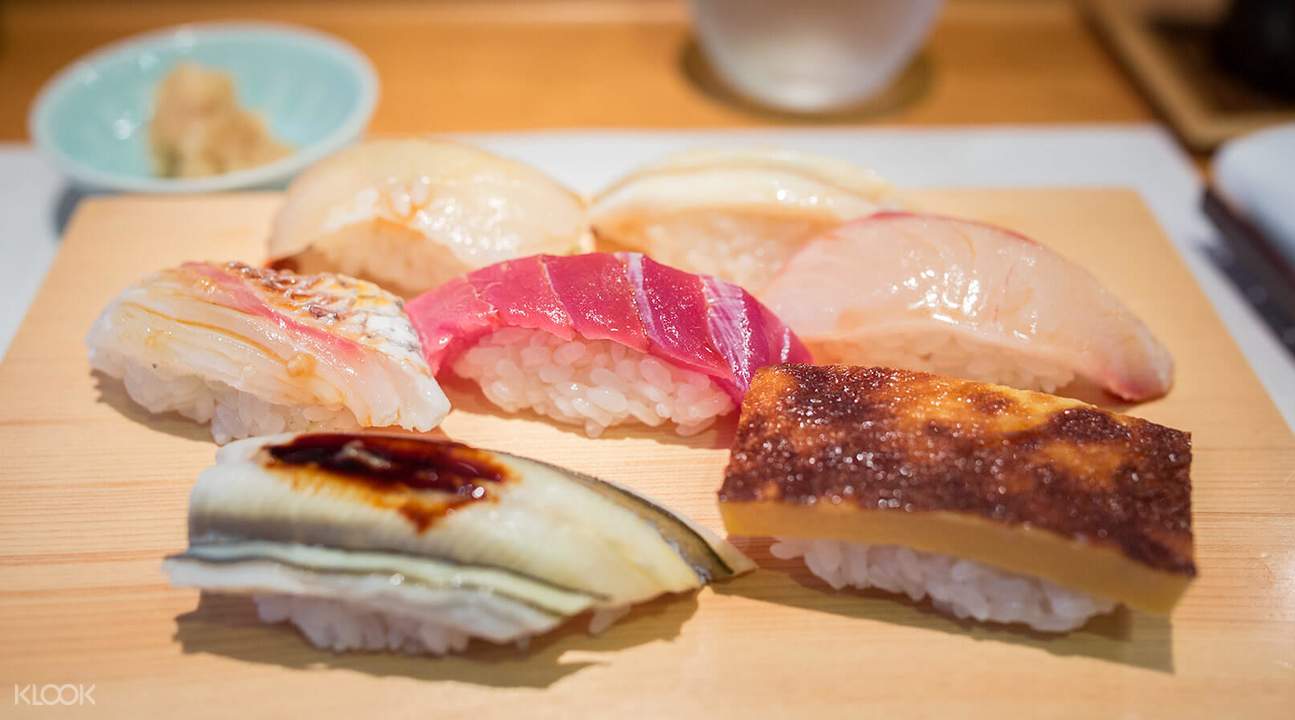 I don't know what it is, but noodles always seem to be the best cure when you're feeling a little under the weather (albeit from drinking). Fumotoya is definitely one on the list to visit after a long night night. What started out as a humble noodle shop in the heart of Shinjuku, has now become Futomoya – a full-fledged Japanese restaurant that best known for kaiseki-style meal courses. You can choose from one of the classic local spreads such as the Chiku Set or if you're craving a variety of things, the Yamanote Sets do-it-yourself hotpot menu has got you covered.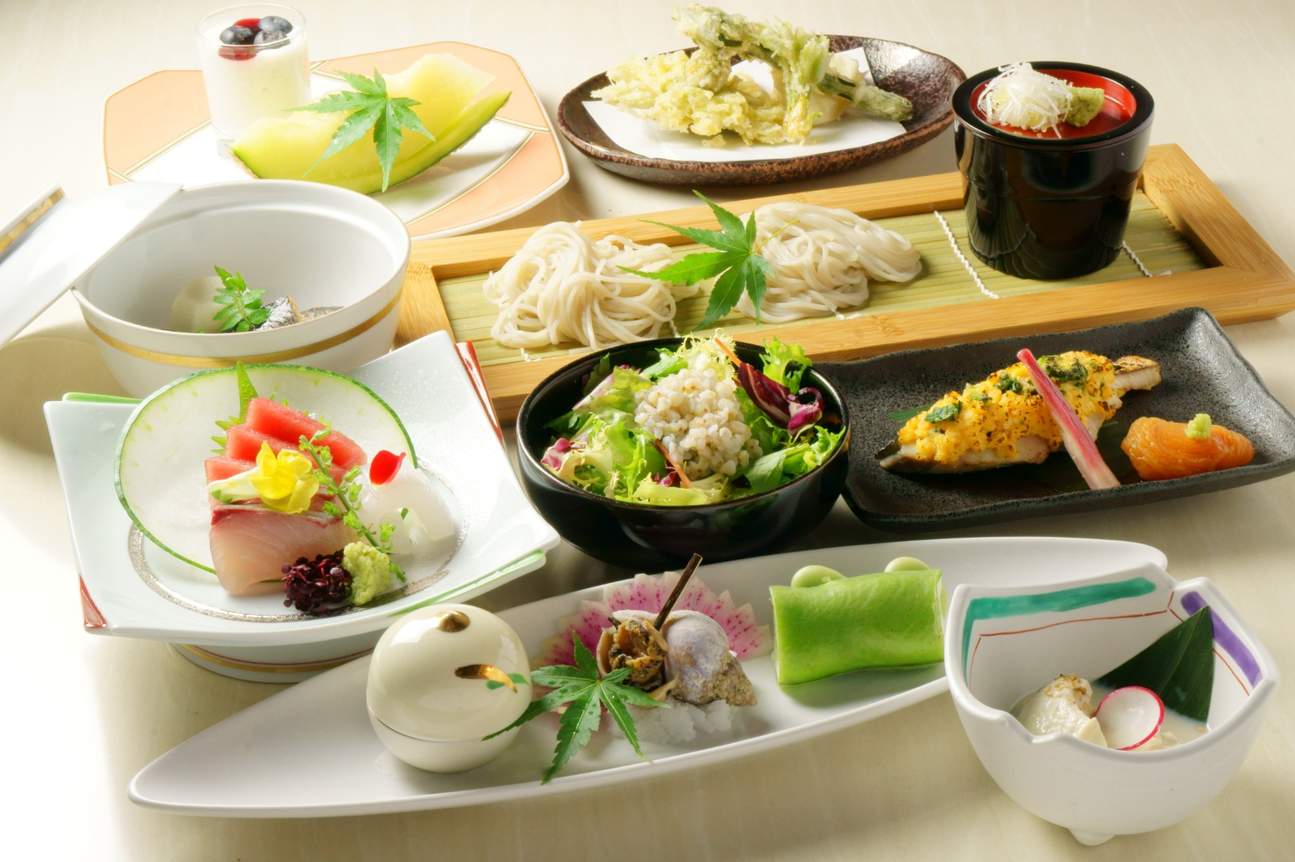 Craving something a little fried and crunchy? Why not make your way to a skewer buffet where you can indulge in all the fried goodness you can dream of for a solid hour and a half. 
Kushiya Monogatari is a must-visit for anything deep-fried and good. It specialises in deep-fried Japanese skewers, also known as  'kushiage' dishes. They allow diners to choose from an array of meats and greens and create the perfect "morning after" cure, fried to your preference.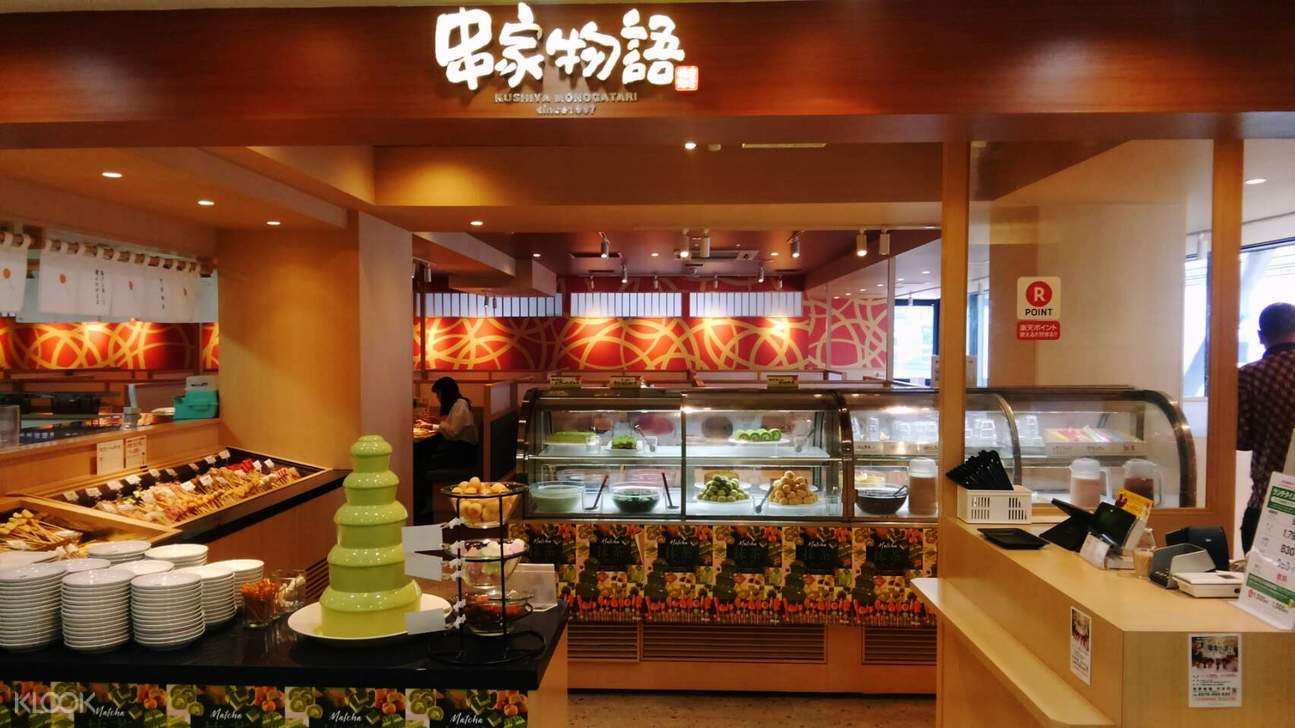 Did someone say hotpot buffet!? Send your stomach on a party of its own as you indulge in classic, authentic Japanese hotpot buffet at ShabuZen in Ginza! This local favourite showcases the true flavours of Japan as you are faced with an abundant servings of thinly-sliced fine Kuroge Wagyu Beef, freshly delivered seafood, vegetables, noodles, and meat. 
Step into the Hotpot adventure  as you mix and match all the ingredients of your choice to create a rich, flavorful broth that bring out the zest of each savory entrée on the table. 

What to do
Now I know you're probably thinking, all you want to do after a night out is curl up in bed and nap (trust me, I get it!), but one of the best things you can do for yourself is to stay active (you don't want to sleep through half of your holiday). Here are our top activities that are perfect to get you through hard days: 
Visiting an onsen (hot spring) in Japan is a must, especially on a day where you're needing to rest and recuperate. 
If you're going to pick only one Onsen to visit, the Oedo-Onsen Monogatari should be the top of your list. This is the largest facility in Japan and hosts a variety of natural hot springs surrounded by some of the most beautiful views of nature!
Pumped up from 1400 meters deep into the earth, the Oedo-Onsen Monogatari natural hot springs will allow your skin to feel soft and smooth almost instantly afterward. You can also relax further as you spend time in the rock salt saunas which can relieve your stress and leave you feeling relaxed from the inside out.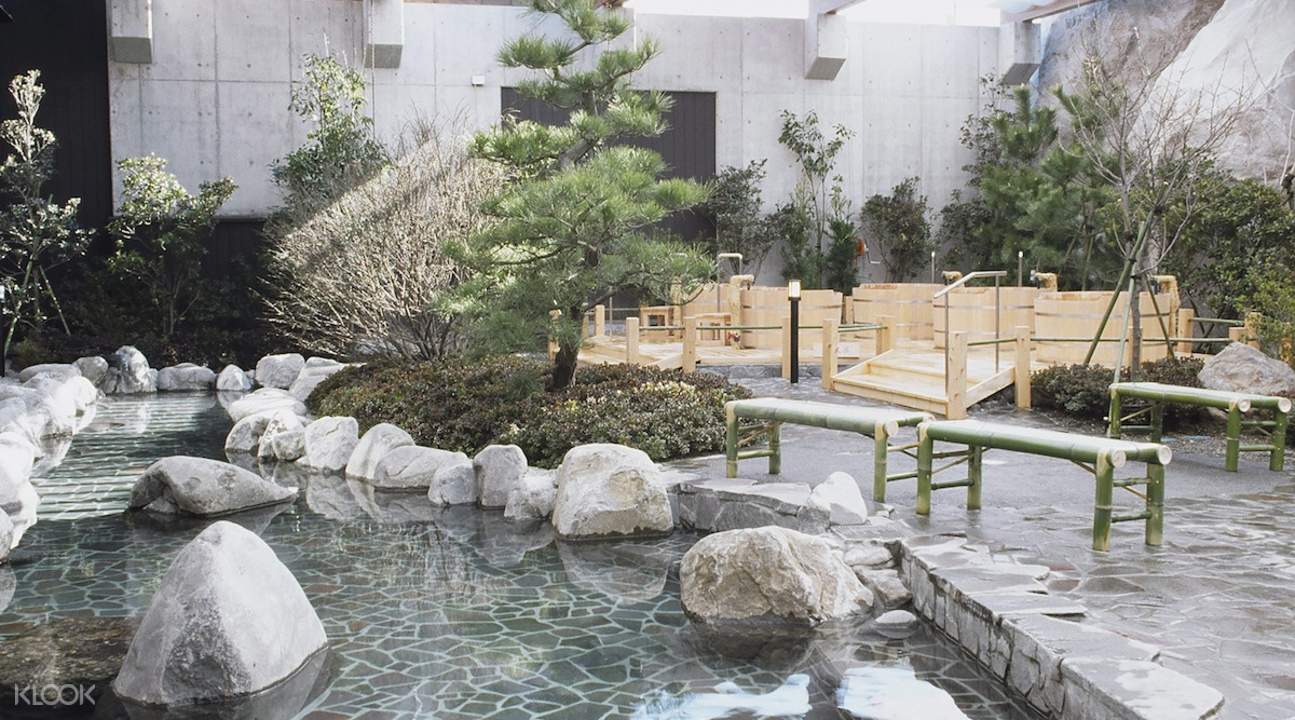 Nothing beats the hangover better than fresh air and a bit of an adrenaline rush! Located about half an hour outside of Tokyo, escape the bustle of the city and conquer the raids of the rapids of Tone River – we guarantee your head won't be hurting after this one. 
This region of Japan is famous for its high-quality hot springs and gorgeous mountains. As you journey through the day, you'll not only challenge yourself with the crazy rapids, but you'll also glide over some tranquil waters to admire one of the most scenic views you'll ever see.

Tokyo is face-paced and often a bit overwhelming after a night on the town, but every now and then you find a hidden-gem in this city like Sunamachi Ginza that is a little slower paced and relaxing.
Sunamachi Ginza, is a popular shopping street in Tokyo known for its roster of family-owned restaurants with scrumptious recipes over 60 years old. Book a half-day tour and explore this nostalgic place as you trial dishes passed don from generation to generation. This tour perfectly combines fresh air and good food, making it for a perfect morning after cure.

We told you Tokyo never sleeps, which means there is no way you can miss out. If you're in desperate need of a morning sleep in, why not head on an afternoon tour of Tokyo when you wake. 
This tour gives you the highlights of this incredible city, without any of the hard work of trying to figure it out yourself. You can arrange to be picked up directly from your hotel, where you will then be taken to some of the top destination in Tokyo, including the Seaside Top observatory deck, where you'll get phenomenal panoramic views of the city, glittering Ginza – Tokyo's exciting shopping and entertainment district and even a relaxing 40-minute cruise on the Sumida River. The tour ends at Tokyo Station, which means you're in the perfect location to head on to your dinner reservation and start another night in this vibrant city.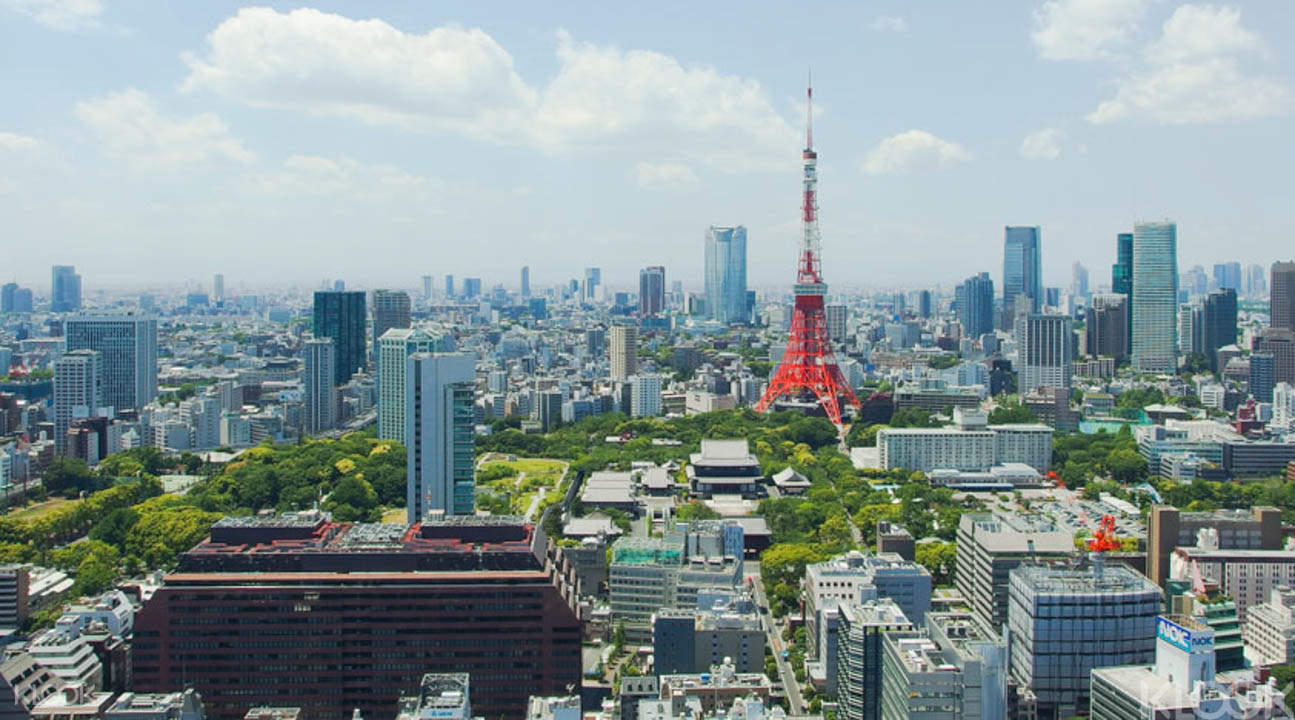 Some say the best way to cure a hangover is to just keep going – and why not combine that with a little culture as you learn the art of Sake making on a brewery and tasting tour. 
This tour takes you to a Sake Brewery in a nearby town called Sawai where you will learn the intricate process of how to make Japan's national drink. You'll discover everything there is to know about Japan's most celebrated beverage  and get the chance to sample a selection of them! Everything is taken care of with this guided tour, including a hotel pick up and optional lunch, meaning there is nothing you have think about except trialing different variations of Sake.