When you're off on your travels, you want to stay connected. Arriving at your destination to find you can't access important travel destinations or check the directions to your hostel or hotel can be frustrating, even frightening when you're in a strange environment. Finding WiFi hotspots can be tricky and lack of WiFi access can leave you high and dry.
We rely on our smartphones and tablets so much these days. Once you've left the safety and comfort of your flight and want to log on, you'll probably find yourself paying roaming charges to stay in the loop – these can really add up during your stay. In South Korea, roaming charges can cost as much as AUD$2.50 per minute to call home, and using the internet could cost you around AUD$3/MB.
Don't leave your connectivity to chance when travelling in South Korea. It's far better to get a SIM Card or WiFi device for the duration of your stay. Not only could this save you money in the long run but it's also way more convenient. Here's our lowdown on the best WiFi and SIM cards for your Asian adventure.
Why get a SIM Card or WiFi Device in South Korea?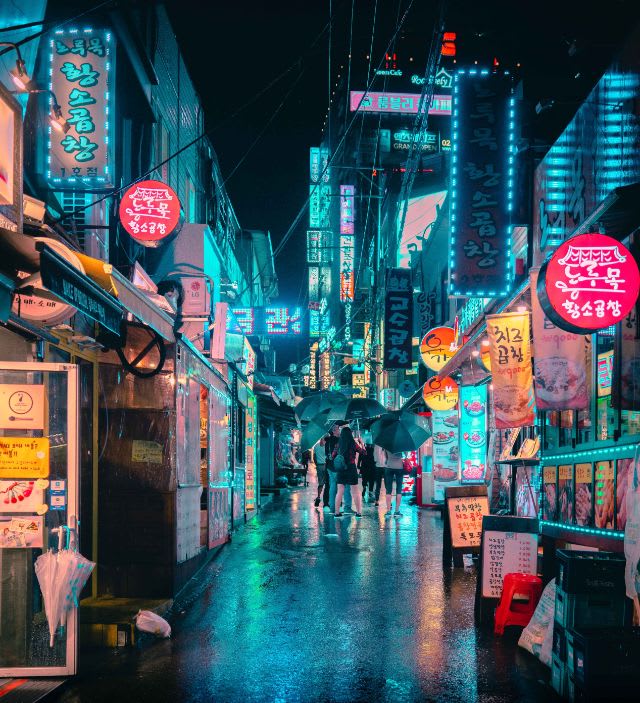 A trip to South Korea offers a once-in-a-lifetime experience. Think misty mountains, colourful festivals and dynamic cities and you'll start to get a snapshot into the nation's rich diversity.
Buy a WiFi device or SIM card for you travels and you'll find it much easier to get around and make the most of your adventure. Stay connected and you'll be able to book tours, research the best places to eat and keep in touch with the folks back home without any hassle. Having all the info you need at your fingertips, just like you do at home, is a must for you South Korea trip.
It goes without saying that WiFi devices and SIM cards are way cheaper than the roaming rates charged by major telecoms providers. So, buying these extras is a wise investment that will ultimately save you money. Plus, you can stay connected to the Klook app, which can help source the best excursions, travel information and find out more about the Seoul Pass to make the most of South Korea's buzzing capital city.
How to get WiFi in South Korea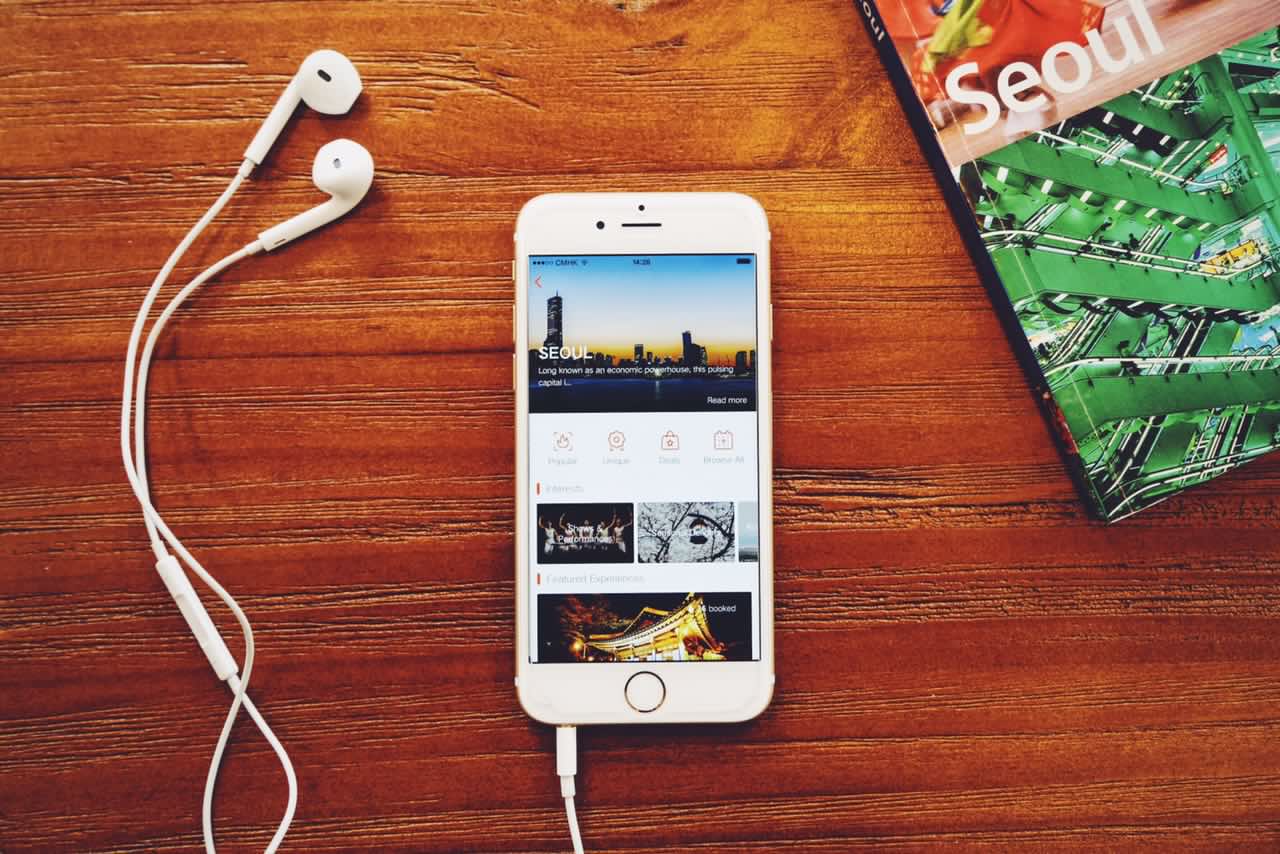 If you're wondering how to get WiFi during your trip to South Korea, all you need to do is get a portable WiFi device – this will allow you to pay a daily rate for your WiFi rental. There are a variety of products available, so think about what you're going to use it for and pick one to suit your budget and connectivity needs.
Pick up a 4G Portable WiFi for South Korea from KT Olleh, including free battery rental to enjoy unlimited 4G WiFi coverage across all of South Korea on a pay-per-day basis. Your pocket WiFi can be picked up from a choice of Seoul collection points and can connect to up to 3 devices. If you decide to extend your trip don't worry, just pay for any extra days when you return the device.
Some devices can also give you unlimited WiFi access with a network that can be shared with up to 5 smart devices, anytime, anywhere, so choose the option that works for you and your travelling companions.
How to collect and activate your WiFi Device
When you're travelling to South Korea, you can usually pick 4G WiFi devices with unlimited data from main airports in Incheon, Gimhae, Daegu, Cheongju, or Seoul. Present your printed or mobile Klook voucher and show it at the service counter at your chosen airport.
To activate the device, simply switch it on and enable WiFi from your devices, sync to your phone or tablet using the password provided – simple as that! When your travels are over, simply return the device to the counter at your chosen airport, pay for any additional days used and receive your deposit refund.
With your WiFi-enabled devices working on full connectivity, you can keep track of the best things to do in Seoul, whether you're after historic exploration or want to experience some of South Korea's nightlife options. You'll find most WiFi devices have a battery life of up to 8 hours so it will see you through from your morning coffee to late-night drinks with ease.
How to get Phone Data in South Korea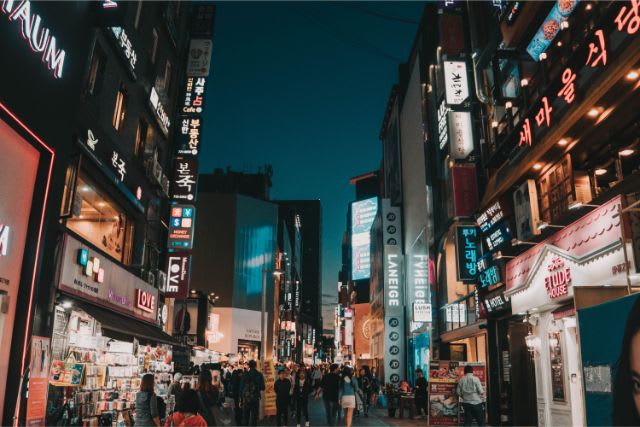 If you'd rather go for a SIM card option, rather than the pocket WiFi device, then you'll need to purchase a 4G Data SIM Card for South Korea. Snap up a prepaid SIM card with 4G data and stay connected in South Korea. They're easy and efficient, and you can collect from any major airport in South Korea when you arrive.
You'll be able to take advantage of high-speed 4G LTE internet on the go, so if you're out and about and need to find train times, a place to eat lunch or the best way to get to a must-see attraction, you're good to go.
These SIM cards will cover the whole of South Korea so you can download excursion tickets, order a taxi or load maps without any problems.
Collecting and activating your 4G SIM Card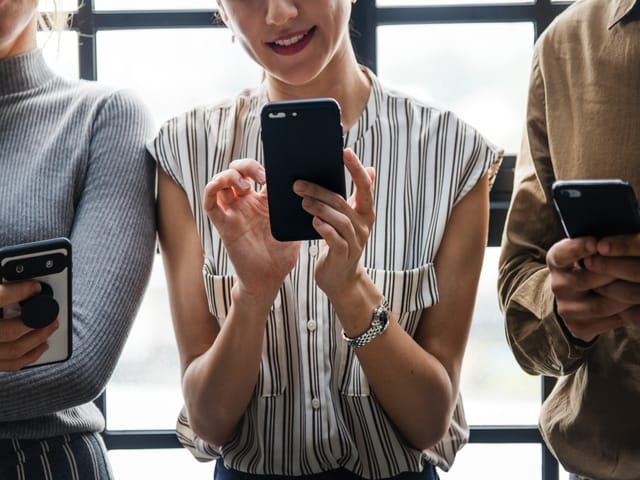 Collect your SIM card from the airport of your choice by presenting your printed or mobile voucher. To use the prepaid SIM, your mobile phone's country lock should be removed, so you may need to contact your country's telecom provider before using the SIM card.
Once you've installed it, your phone may need to be restarted so that it recognises the SIM. You can choose to activate your Data SIM card at the counter or delay activation – just tell the staff on site when you pick it up.
Your SIM card will be active during the length of your stay, so you can upload all your photos, keep up to date with your social-media feeds and stay in touch with friends and family back home, who will no doubt want to hear all about your South Korea adventures!
Cheap and and convenient: focus on making memories, not on hefty data charges.
Remember, whether you go for a WiFi device or SIM Card option, it will be a lot cheaper than data roaming charges. It'll also be more convenient, so if you want to get the most of your travel experience, it's wise to plan ahead. All you want to have when you return from your trip is photos and happy memories, not a hefty data charges.
If you're wondering how to get mobile data, or WiFi on your travels, but aren't going to South Korea, don't worry. Simple visit Klook to search WiFi and SIM cards for all locations.