New Zealand offers a mixed bag of activities and an ever-changing set of landscapes.
As well as being the setting for The Lord of the Rings movie trilogy, New Zealand is an immersive holiday experience you won't forget in a hurry.
Think mountain ranges, volcanoes and expansive national parks and you'll start to get an idea of what's in store.
Whether you're a thrill-seeker or tired soul in search of rejuvenation, New Zealand offers a mixed bag of activities and an ever-changing set of landscapes. When it comes to adventure, holidays to New Zealand are in an epic league of their own.
Here's our lowdown of some of the top places to visit and what to do while you're there.
1. Auckland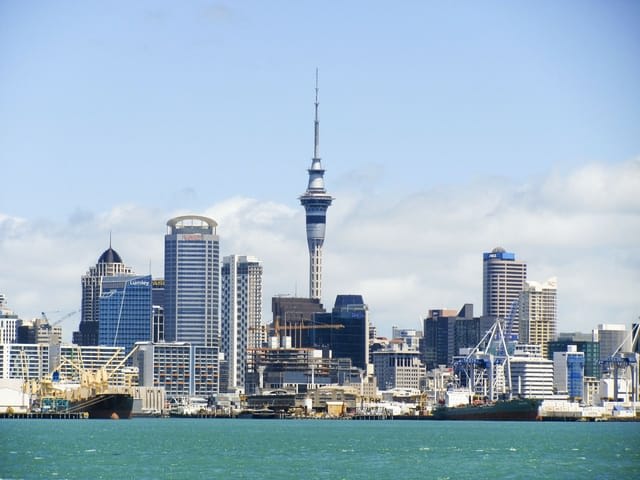 When it comes to New Zealand cities, Auckland packs a punch, with two large harbours, an impressive skyline, and the Sky Tower offering high-rise dining. There's also white-knuckle bungee jumps and panoramic views of the North Island's most cosmopolitan urban hub. Viaduct Harbour is the place to plan your days with an array of restaurants and cafes with al fresco areas where you can watch the superyachts passing by as you grab a bite.
For history buffs, the Auckland War Memorial Museum is a must-see, and Tolkein fans won't want to miss the Hobbiton Express Tour, which takes you on a magical trip to the movie set of The Lord of the Rings and The Hobbit trilogy. See the famous sights and enjoy a glass of cider or ginger beer at The Green Dragon before a lunchtime feast at the Party Marquee.
For more ideas on what to do in this harbourside beauty, check out our related articles:
2. Bay of Islands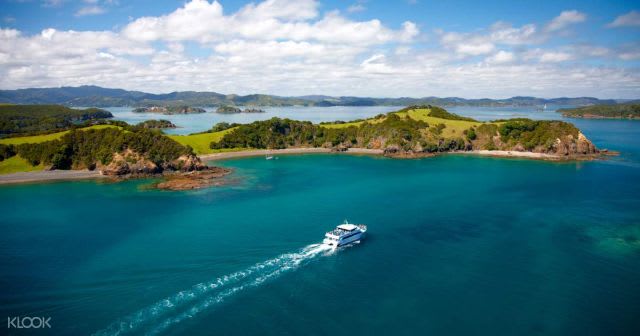 Not far from the North Islands are the Bay of Islands, a collection of 140+ islands with unspoiled beaches, Maori significance and the opportunity to try your hand at big-game fishing.
Bikers itching to get back on two wheels will have plenty to smile about with the islands offering some of the best mountain-biking regions in New Zealand. The Twin Coast Trail, which takes you across rural landscapes and through old railway tunnels, is just one of your options.
The Bay of Islands and Waitangi Tour is a popular day trip from Auckland and is a great way of getting a whirlwind tour of these island gems. Aside from the panoramic views you'll see on this full day tour, you might also spot marine life, including dolphins and whales. Plus you get to sail through the famous Hole in the Rock on Piercy Island.
3. Rotorua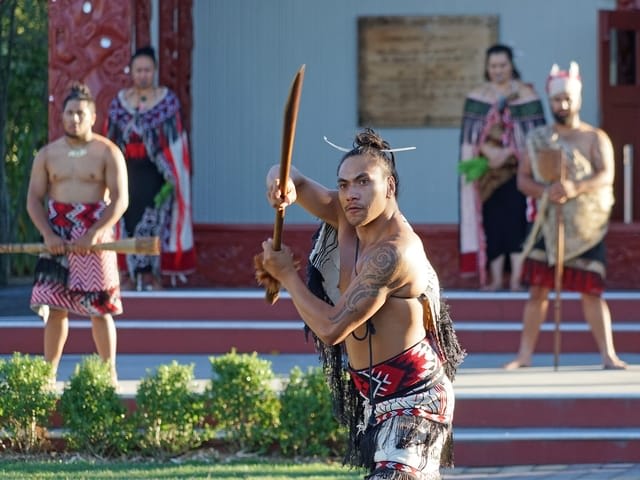 Perched on the southern shore of Lake Rotorua, Rotorua should be up there on your New Zealand bucket list. With 18 lakes, hiking and biking trails, and spas, both adventure and pampering are on the menu. A day at the Polynesian Spa in Rotorua is a must-do. Relax and chill out in the warming geothermal baths – said to help with aches and pains.
Rotorua is also known for its Maori cultural attractions, with a variety of exhibits and colourful shows and traditional dances. Lake Rotorua provides plenty of scope for adventure, too, so take to the waters by boat or kayak to explore the clear waters. Don't leave Rotorua without taking a trip to the magical Waitomo Caves, a spectacular underground system of caverns lit up by thousands of glow-worms.
4. Christchurch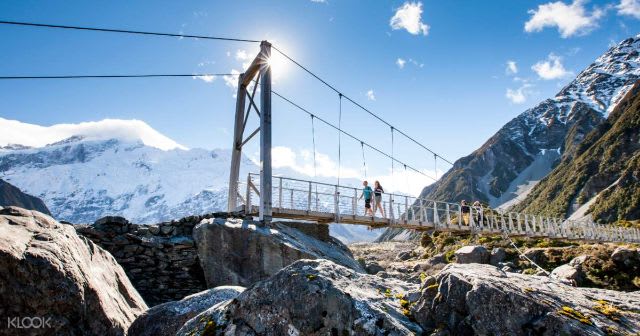 It's hard to sum up Christchurch in just one word, but unique definitely springs to mind. If your dream destination combines culture, heritage and exhilaration, this energetic city hits the spot.
Take time to explore Christchurch and you'll fall in love with this buzzing place packed with quirky boutiques, eye-popping street art and sky-high hiking trails – you only need to look towards Hooker Valley at Mount Cook National Park to know what we mean. Here, you'll be lucky enough to see rivers, glaciers, and snow-capped mountain peaks.
When you want some time out, head to the award-winning Christchurch Botanic Gardens. With its themed areas, conservatories and open spaces, it's perfect for some quiet contemplation. Alternatively, experience something different with a Kaikoura Albatross Encounter. This exciting day trip takes you to Kaikoura where you might spot a whale or dolphin, as well as the star of the show – the albatross, which has the longest wingspan of any bird!
See activities in Christchurch
5. Queenstown

Active types will find Queenstown packed with opportunities from whale-watching to glacier hiking. For some adrenaline-pumping action, the Queenstown Quad Bike Adventure is a must for thrill-seekers, where you can drive through the countryside on a heart-racing 2.5-hour quad-biking trip.
Otherwise, take a gondola ride up Bob's Peak to experience panoramic views across Lake Wakatipu and the Southern Alps for a more chilled experience.
To get a feel for Queenstown's past, visit historic and picturesque Arrowtown, just 20 minutes' drive away. Here you'll find a preserved gold-rush village, walking and cycling tracks and a world-class golf course. For foodies, Queenstown is a winner, with restaurants offering everything from gourmet burgers to high-end plates. You'll also find delicious wine with local vineyards producing award-winning Riesling, Pinot Noir and Chardonnay.
6. Wellington

Perched on the North Island's southern end, Wellington is a cool capital that buzzes with energy. Culture, history, dining and nature converge to ensure time spent here is memorable – and navigating your way around its extensive tram system is a breeze.
You might even want to take the Wellington Cable Car to catch views of the city from Kelburn Lookout. Oriental Bay, its inner-city beach, is a great spot to relax, while those in search of a cultural scene will love the museums and galleries dotted throughout town.
Te Papa Tongarewa museum and art space offers an insight into the country's diverse art scene over its six floors.
And if you fancy yourself as a wine expert, the Martinborough Gourmet Wine Tour is for you. Getting there is a breeze – just get comfy on a a train as you roll by Wellington Harbour and the countryside, en-route to the world-famous vineyards. Enjoy a glass or two accompanied by some local cheese and antipasto treats.
7. Marlborough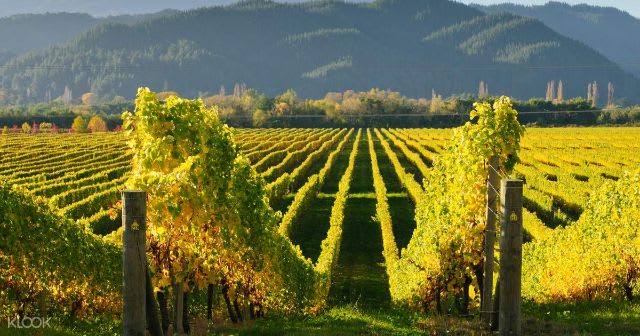 You might be familiar with Marlborough for its wines; now, it's high time you visited its top-class vineyards. This full-day tour of Marlborough is a great way to get acquainted with the area, guiding you through wine making and tasting, and finishing with a relaxed cruise on the Marlborough Sounds. Your onboard experience is complete with a glass of Marlborough Sauvignon Blanc in hand, and fresh seafood.
For the other days, you can also visit the local museums or take advantage of the biking and hiking options. The Omaka Aviation Heritage Centre offers an extensive collection of rare World War I/II memorabilia and aircraft. Otherwise, kayak to Wairau Lagoon, or explore on foot to check out the rainbow brights of local flora and fauna.
For more wildlife activities, check out the Island Sanctuary and Dolphin Cruise. The popular Marlborough trip is a 4-hour cruise where you can spot rare and regional birds including the Rowi kiwi and Yellow-fronted kakariki, as well as Hector's dolphins, and New Zealand fur seal. Round off your trip with a stop at Whites Bay or Robin Hood Bay.
8. Nelson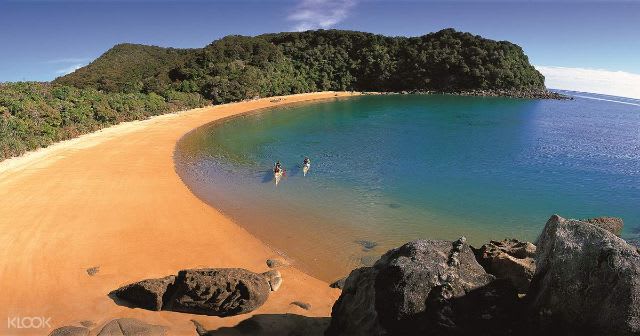 The Nelson Tasman region is famed for its natural landscapes, so this is definitely the place to dust off your hiking boots. Head for the forests and mountains for some unrivalled views – and there are some jaw-dropping beaches to check out, too.
For a no-fuss experience, it's worth checking the Pitt Head Walk. Nelson area has an arty vibe, with one of the largest communities of artists and galleries in New Zealand with contemporary, Maori and traditional items to browse and buy.
For a refreshing dose of fresh air, head to open waters for a kayaking tour of Able Tasman's Beaches. Keep your eyes peeled for fur seals on Pinnacle Island as you enjoy this action-packed adventure. Nelson is also famous for its winemaking, with an array of family-owned boutique vineyards.
9. Dunedin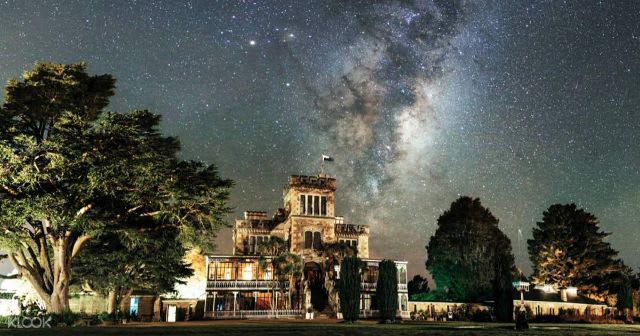 From Dunedin Botanic Garden to the varied nightlife scene, you'll get a lot of mileage out of a stay here. There're lots of free things to do – check out Dunedin Street Art trail or head to the beaches of St Clair and St Kilda for a battery recharge.
Even if you're not a history buff, almost anyone can appreciate Larnach Castle – the only one in New Zealand. Have a wander around the grounds to appreciate the period furniture and antiques. Built in 1871 by European craftsmen, it'll give you a glimpse into the country's Victorian heritage. Just make sure to tuck into high tea served at 3pm in the ballroom!
When you've built up some energy, it's time to get your binoculars out with the Otago Peninsula tour. Get up close and personal with seals, rare yellow-eyed and blue penguins, cormorants and other fabulous feathered friends on this excursion. Hop on a bus or 8-wheel-drive all-terrain vehicle to take part in this memorable tour.
10. Milford Sound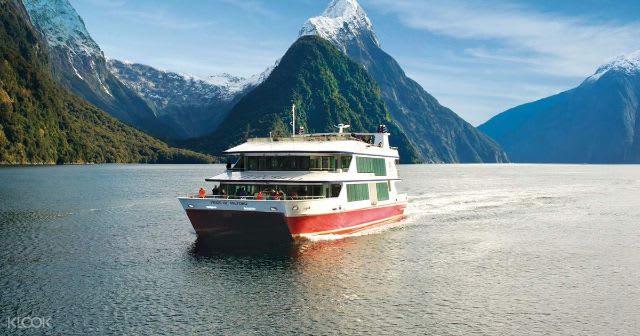 Norway may be famous for its fjords but when it comes to outstanding scenery, New Zealand's Milford Sound holds its own. Rudyard Kipling called this beautiful spot the 'eighth wonder of the world' and when you see it, you'll know why.
Situated in the south-west of the South Island, it has a heady mix of dense rainforests and cascading waterfalls, and the towering Mitre Peak stands watch over the spectacular surroundings. Fur seals, penguins and dolphins offer a once-in-a-lifetime photo opportunity.
To see one of New Zealand's most photographed regions at its most glorious, the Fiord Day Cruise is an absolute must. Dramatic scenery, unique wildlife and extraordinary waterfalls aplenty, this tour of Milford Sound's glacial waters has it all.
See activities in Milford Sound
11. Fox & Franz Josef Glaciers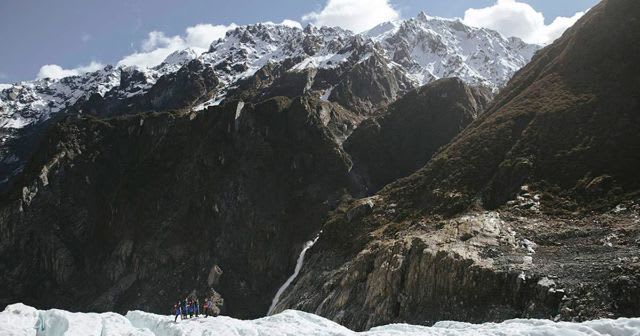 Fox and Franz Josef glaciers are simply, out-of-this-world. You need to see these South Island wonders to believe it! I mean, they're literally rivers… of ice. Enchantingly beautiful, we're certain this jaw-dropping sight will be something to remember.
If you really want to get into the thick of it all, the Fox Glacier hike might be up your alley – but it's not for the faint hearted! The daring hike is led by an experienced glacier guiding company and includes return helicopter flights through Fox Valley to Fox Glacier, and up to 6 hours of hiking and climbing.
But don't worry, all technical and protective gear are included in the package – and even a helmet with a Go Pro mount, so make sure to pack yours!  During your flight, look out for Mount Cook and Mount Tasman.
12. Mount Cook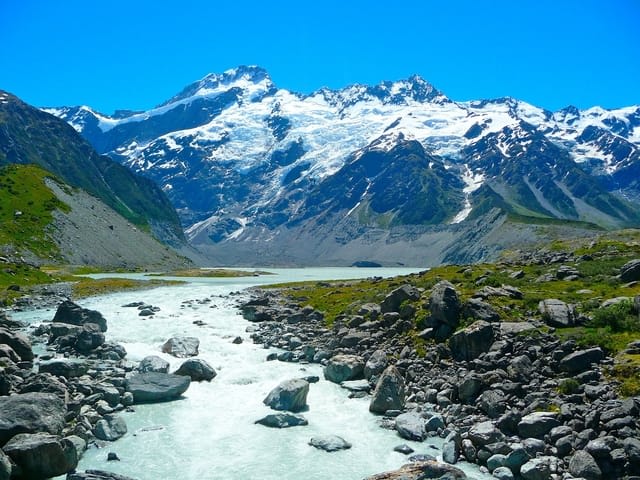 Snowcapped peaks, mirror-like lakes and rugged landscapes make Mount Cook and its national park one of New Zealand's must-see destinations – perfect for road trips and active pursuits.
Mount Cook, or Aoraki, is the highest mountain in the country. Whether you're after scenic walks, 4×4 tours or lake experiences, this is the place to do it. For adventurous travellers, the Tasman Glacier Hiking Experience includes a helicopter ride and journey through the icy landscapes.
If you've ever dreamt of being an astronomer, then try stargazing in Mount Cook. Visit New Zealand's first full-dome planetarium, and be rewarded with the shimmering splendour of the cosmos. Spiritually uplifting and visually awesome, this experience is on-point.
Make your holiday an adventure in New Zealand
Allow New Zealand to lure you away from the lull of an average beach holiday. Time on The Land of the Long White Cloud is more than just a holiday, but an adventure.
With epic natural wonders, incredible hiking venues and cities jam-packed with cultural days out, this destination will get under your skin. From Hobbiton to Larnach Castle, mountain peaks to summery vineyards, the country is one for making memorable experiences – and it's just a hop and a skip away.