You'll be entranced by the neon-lit skyscrapers, high-octane sumo tournaments and everything in between.
More than 10 million tourists a year visit the bustling metropolis of Tokyo, Japan. You'll be entranced by the neon-lit skyscrapers, high-octane sumo tournaments and everything in between.
With the magic of Disney's Tokyo Disneyland and the world's only Tokyo DisneySea on offer, the city has the perfect blend of modern and tradition. To help make sure you see all of these iconic tourist sights and still experience authentic Tokyo during your trip, we've put together this guide of the top things to see, do and experience in Tokyo.
Airport Transfers from Narita Airport
Catching the Tokyo Skyliner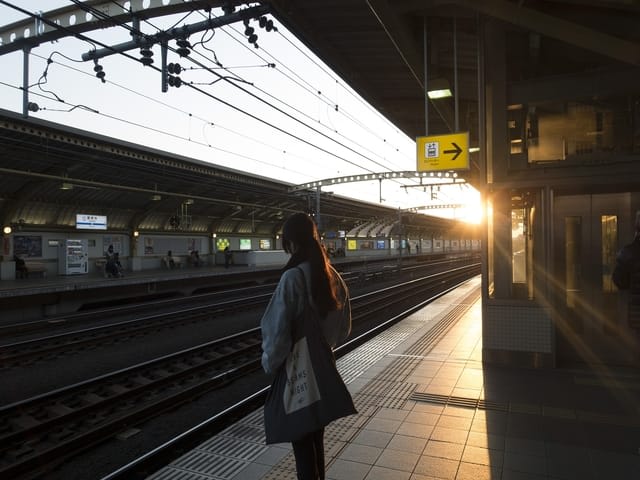 The perfect introduction to Japanese culture and technology.
Tokyo's Narita Airport lies a 90-minute drive from central Tokyo. However, if you take the Tokyo Skyliner instead, you'll get to Ueno in downtown Tokyo in just 40 minutes.
The Skyliner operates between Narita Airport and downtown Tokyo, with services from terminals 1, 2 and 3. The service also offers a non-stop route to Nippori Station, which connects to the JR lines.
As you'd expect, the train is spacious and bright – the perfect introduction to Japanese culture and technology. Without the need to deal with transfers and congestion, you'll enjoy a comfortable journey to central Tokyo, and by booking ahead, you're also guaranteed a reserved seat.
If you'd rather enjoy a private transfer, then taxi services are also available.
Navigating Tokyo
WiFi & travel passes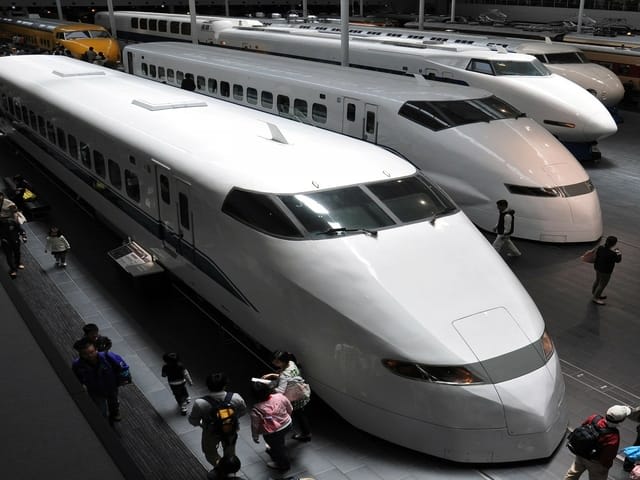 Navigating Tokyo's tourist attractions is easy when you use your smartphone. To avoid costly international roaming charges, best to get your hands on a portable WiFi device. Many of them offer unlimited data and let you connect up to 14 devices, so the whole family will benefit. Whether you need to access maps for navigation, do some translations or want to post to your social media, these portable WiFi devices make it not only possible but also hassle-free.
If you're staying in Tokyo and have a packed itinerary, then the subway system is the best way of getting around. There are 24/48/72-hour ticket packages, and each of these comes with unlimited transportation on the Tokyo Metro and Toei Subway lines in that period. With 13 routes and more than 250 metro stops, it's an incredibly convenient and speedy way to travel around this high-tech city.
Should you opt to leave Tokyo entirely and visit the town of Hakone for its breathtaking views of Mount Fuji, a travel pass gives you unlimited rides on 8 forms of transportation, including the Hakone Tozan Train, Hakone Tozan Bus, Hakone Tozan Cable Car, Hakone Ropeway, and Hakone Sightseeing Cruise (a pirate ship). In addition to the transport, with this pass, you'll also receive complimentary services and discounts at more than 50 locations.
You'll find thousands of things do in Tokyo itself. To help you narrow down your options, here's a breakdown of five of Tokyo's most popular locations and the experience you'll have in each of them.
Find out more about WiFi and SIM Cards in Japan.
Things to do in Akihabara
Best for: electronics and anime fans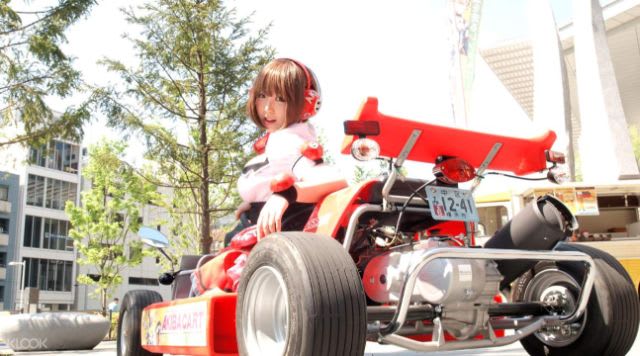 …if you crave anime and manga stores, this is the place to be!
Akihabara is the world's leading electronics hub. In the past decade, it has also become recognised as the centre of Otaku (diehard fan) culture – if you crave anime and manga stores, this is the place to be!
To fully embrace and explore this culture, take part in a go-kart experience dressed in your favourite cosplay costume. It's ideal if you love being the centre of attention, as you're sure to catch admiring glances as you drive through the city centre.
This is one of the most thrilling ways to experience Tokyo's Otaku paradise. After selecting your outfit, take photos with your vehicle before driving on the roads where you'll experience speeds of up to 60kmh. With tours of varying lengths available, how far you choose to travel is up to you. Ever fancied dressing up as Mario or Luigi and hitting the roads? Now you can!
Sightseeing in Shibuya
Best for the Shibuya Scramble Crossing and shopaholics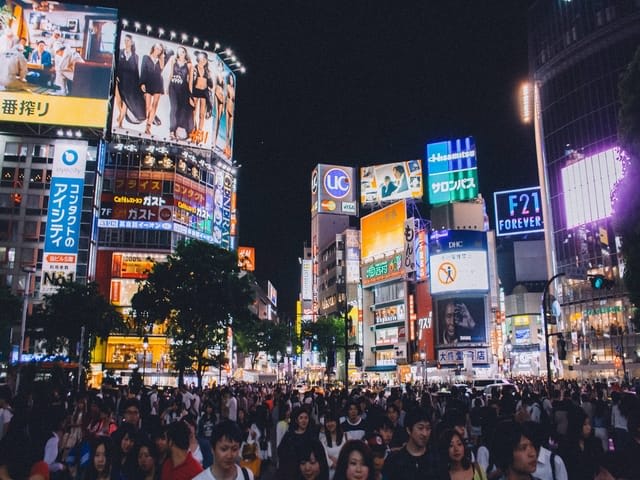 The birthplace of many Japanese fashion trends, and you'll find everything from high-end boutiques to game centres.
A popular district for the younger generations, Shibuya is one of Tokyo's most colourful and busy districts, packed with shopping and dining.
However, many tourists flock to Shibuya to see the large intersection known as the Shibuya Scramble Crossing. Covered with neon advertisements on giant video screens, this is one of the busiest pedestrian crossings in the world and is an iconic image of Tokyo.
Shibuya is also known as a centre for youth fashion and culture, and you'll find tons of major department stores here. Center Gai is heaven for any shopaholic. This is the birthplace of many Japanese fashion trends, and you'll find everything from high-end boutiques to game centres.
If you've shopped and you're ready to drop, Shibuya is packed with some of the best restaurants in Tokyo, such as Kanata, which follows the traditional concept of Japanese Izakaya. Here, comfort food meets cosy ambience, and it's the ideal place to retreat from Tokyo's packed streets at the end of a fun day of shopping. When you eat here, you'll have your own private dining room where you'll chow down on authentic Japanese cuisine.
Sample exquisite cuisine in Ginza
Best for: up-market food, drinks and fun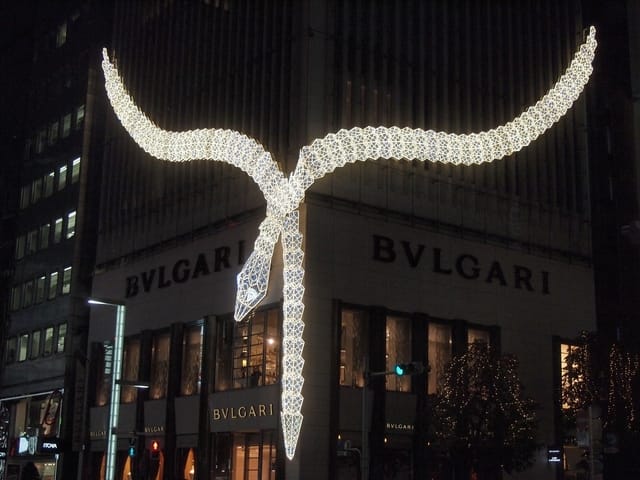 …a fashion and food hotspot steeped in luxury.
If you're looking for ritzy cocktail bars and upmarket sushi restaurants, Ginza is the place to be. Famous across Japan, it's a fashion and food hotspot steeped in luxury.
The area is home to many of the best food and drink experiences in Japan. Bar Lupin is just one example of this. A coffee shop founded in 1928, it closed briefly after the war, and reopened as a cafe serving coffee and alcohol. Since then, it has been frequented by famous Japanese writers such as Ango Sakaguchi. The cocktails here are exquisite – try a refreshing highball with whisky and soda. The bar is so traditional that even in one of the world's most high-tech cities, it remains cash only.
Alternatively, if you're looking for ludicrous levels of luxury, then sample a Bulgari afternoon tea served in a treasure box. It's an experience like no other and that's what sets it apart as one of the best places to eat in Tokyo. Plus, it's a great story to share when you return home.
For an evening dinner reservation, the Michelin-starred Ukai-tei serves up elegant cuisine cooked freshly in front of you. On the top floor of the Chanel building, it's a once-in-a-lifetime event that your taste buds will simply adore. If you're wondering where to eat in Tokyo, look no further than Ukai-tei for a knock-out experience for all the senses.
Things to see in Shinjuku
Best for: visiting the Robot Restaurant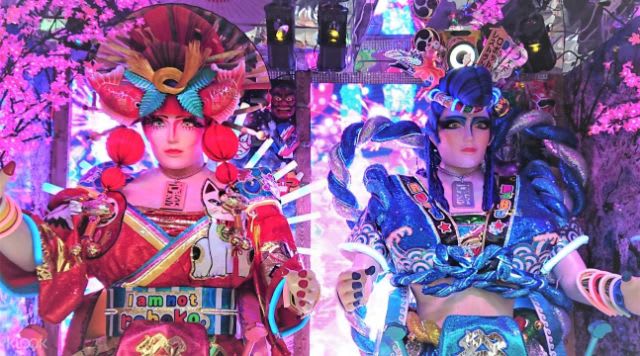 Shinjuku celebrates the bizarre.
Shinjuku is larger than life. It's home to the world's busiest railway station, which handles more than 2 million passengers every day. To the west of the station, you'll find Tokyo's tallest buildings in the skyscraper district – look out for the twin towers of the Metropolitan Government Office. Its observation decks are free to the public.
Shinjuku celebrates the bizarre, and no trip to Shinjuku is complete without a visit to the Robot Restaurant Spectacular Cabaret Show, packed with multi-coloured laser lights, flashy dancers and extravagant robots.
This is a wild and energetic experience, with non-stop energy and laughter throughout. You'll get a fantastic meal here, but the robot performers will keep most of your attention (and provide most of your anecdotes after). The performances are extravagant and you might not fully understand all of what you're witnessing, but you'll be fully entertained for hours on end. Japan nails the weird and wonderful like no other, and the robot restaurant is the pinnacle of this… you'll wonder what just happened.
Enjoy a night out in Roppongi
Best for: night owls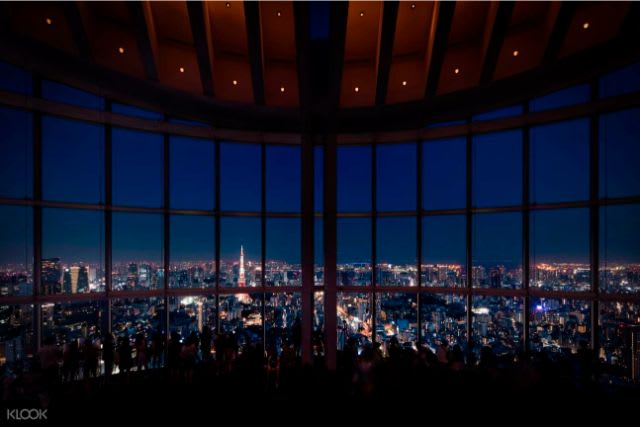 Roppongi found fame during post-world-war occupation, when American GIs occupied the now-famous entertainment district.
From the Roppongi Hills Observation Deck, you'll get an enviable view of the entire city. For an Instagrammable backdrop, head up at night and you'll be captivated by the bright lights below. From the 52nd floor, you'll get the awe-inspiring panorama of this cosmopolitan city.
Once you're down, it's time to hit the clubs. A-Life is the pick of the bunch, with multiple floors catering to all tastes, from local DJs playing chart hits to international fare including hip-hop, trap bass and reggaeton on the second floor. The club is open til 5am.
Experience culture at the Tokyo Grand Sumo Tournament
for a glimpse into historical Japan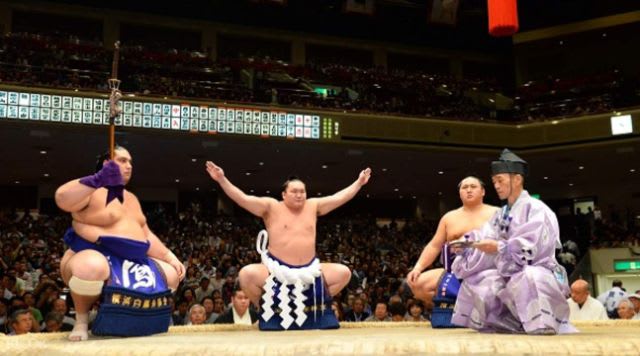 …witness the rituals that surround a sumo tournament.
The sport of sumo is 1,500 years old, and with this excursion to Tokyo's Grand Sumo Tournament, your English-speaking tour guide will teach you about the historic sport. You'll also have the chance to watch a live sumo match and witness the rituals that surround a sumo tournament.
The sumo matches are held annually in January, May and September. Soak up the electric atmosphere in Ryogoku, which is the prime destination for sumo in Tokyo. This is a memorable way to top off any Tokyo trip – tickets are highly coveted.
Pay Hello Kitty a visit at Sanrio Puroland
for a taste of kawaii culture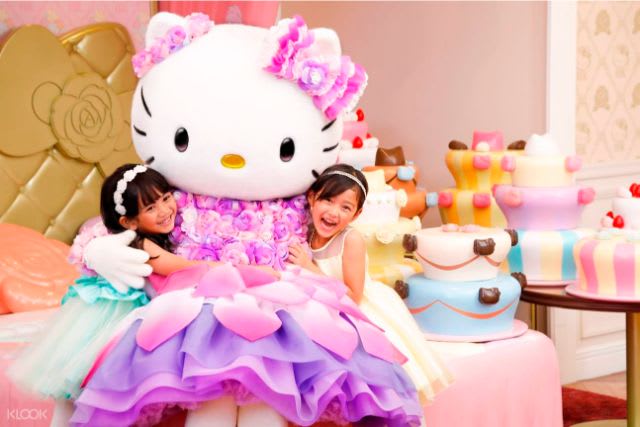 Immerse yourself in the pink-clad world of Hello Kitty.
Sanrio Puroland is Tokyo's signature theme park, attracting 1.5 million tourists every single year.
Kitty fans flock to Sanrio Puroland to meet all of their favourite Sanrio characters and immerse themselves in the pink-clad world of Hello Kitty. Whether you want to take part in themed rides, to watch a show in a live theatre or catch a movie at a screening, this is the place to be. Plus, because the theme park is indoors, it's fun for all the family regardless of the weather.
In Tama New Town, all the rides are inspired by Sanrio characters, including Hello Kitty, My Melody, Jewelpet and more. The cutesy characters also wander through the park as well as perform in musicals and march in parades. Kawaii!
Before you leave, be sure to take a trip to the gift shop for fun souvenirs and mementos exclusive to the park.
Find your inner child at Tokyo Disneyland and DisneySea
… be it a family day out or a cute date idea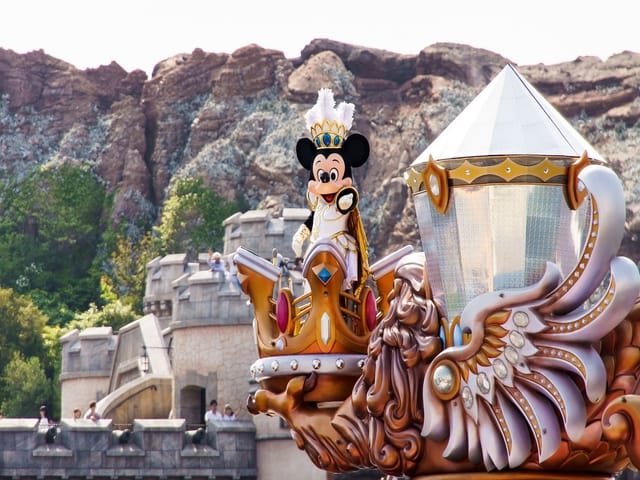 …meet with everyone from Mickey Mouse to Donald Duck.
Just outside Tokyo, you'll find the ever-popular Disney resort. Here, embark on a magical tour with a Disneyland and a DisneySea experience – it's great for kids or even a cute date idea. With a two-day ticket, you'll see the best of both parks. Whether you try to do both on the same day or spend a full day at each is entirely your choice.
Disneyland is a kingdom of dreams and magic where you'll be surrounded by all of your favourite characters. For the perfect photo opportunity, the characters even host greetings throughout the day, so you meet with everyone from Mickey Mouse to Donald Duck.
Parades and shows are also available throughout the day, including night-time spectaculars with light shows and fireworks. During the days, there are stage shows from the cast of Toy Story and Mickey & Company. Plus, with attractions ranging from Space Mountain to Monsters, Inc. Ride & Go Seek, there's fun for all the family – even the most ardent adrenaline-junkie.
Be prepared for a splash at DisneySea. Inspired by the myths and legends of the water, there are seven ports of call. DisneySea is family-focused but caters to a more adult audience than Disneyland. Attractions range from Venice-style lakes and gondolas to a lost river delta built among the ruins of an ancient temple pyramid.
Tokyo's stunning scenery and cosmopolitan vibe is a huge draw.
With thousands of activities and excursions available, there's much more to Tokyo than its neon lights – dig beneath the surface and you'll find hidden nooks on every corner, with activities for shopaholics, foodies, and party-animals – you name it. Japan's tradition and modernity blend together to create a truly unique travel experience.