With its year-round summer, buzzing nightlife and unique experiences, Singapore is quickly becoming a must-travel destination on everyone's bucket list, and a great stopover when travelling to Europe.
Whether you have 12hr, 24hr or 48 hr to spend in this vibrant city, Singapore is full of incredible adventures that will leave everyone on your Instagram with FOMO! 
We know planning isn't all that it is cracked up to be, so we've taken out the hassle and created itineraries for a 12hr, 24hr and 48 hour Singapore stopover adventure!
12 Hour Stopover Itinerary
While Changi Airport has been voted best airport in the world for a 7th year straight, no one wants to spend precious time cooped up in an airport for 12 hours when you could be exploring a vibrant city such as Singapore. Even in this short time, you're going to be able to get a taste of everything on offer.
With only 12 hours to spare, we recommend pre-booking a Private Transfer from the airport so you waste no time getting to your first destination, the Singapore Garden's on the Bay. Now we know visiting a garden probably isn't something that you would usually have on your list of things to do, but believe us when we say this is no ordinary garden! Garden's on the Bay is probably the most iconic destination to visit in Singapore. You will be captivated as you walk around and discover the endless amounts of flora and fauna from around the world, as well as the incredible Cloud Forest where you'll find the world's tallest indoor waterfall at 35 meters high.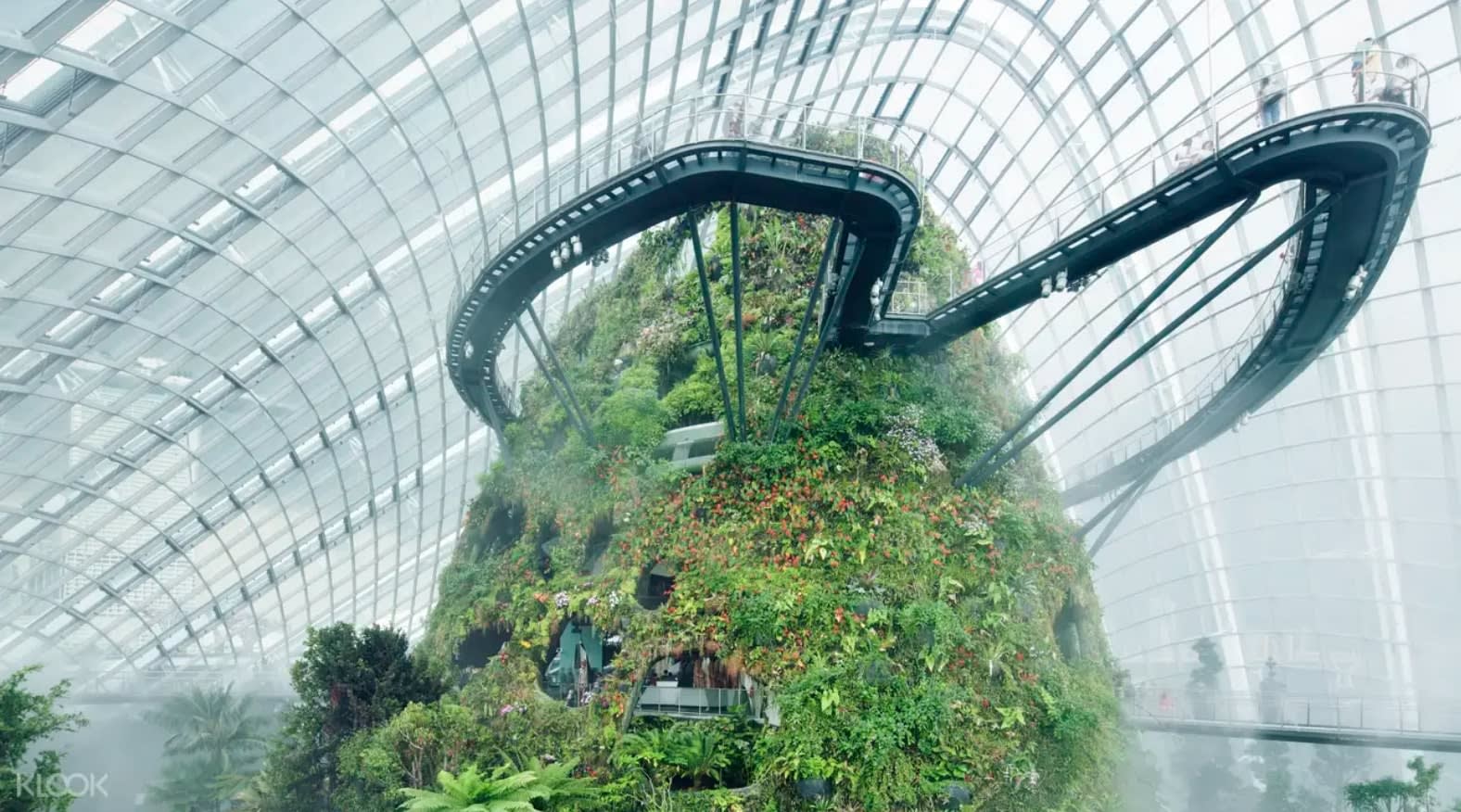 After all that walking, you will likely be starving and ready for lunch! What better way to fuel up before heading back for your flight than a Chinatown food and walking tour. Not only will you be able to take in the culture as you stroll the streets and markets, but you will also get to sample some of the most delicious traditional Singaporean delicacies such as the famous chicken rice dish.
24 Hour Stopover Itinerary
With 24 hours to play with, you will definitely get to experience the best of both worlds; the hustle and bustle of the day and the vibrancy of this city at night. 
First things first though, food! We recommend starting off your day in Singapore with the Chinatown food and walking tour, where you will enjoy a traditional Singaporean breakfast of kaya toast and coffee. Stroll through Singapore's Chinatown and experience the buzzing markets where you'll take in all the sights and vibrant colours. As you journey through the Complex's Hawker Center, you will be able to savour 5 local dishes that will send your taste buds into a frenzy.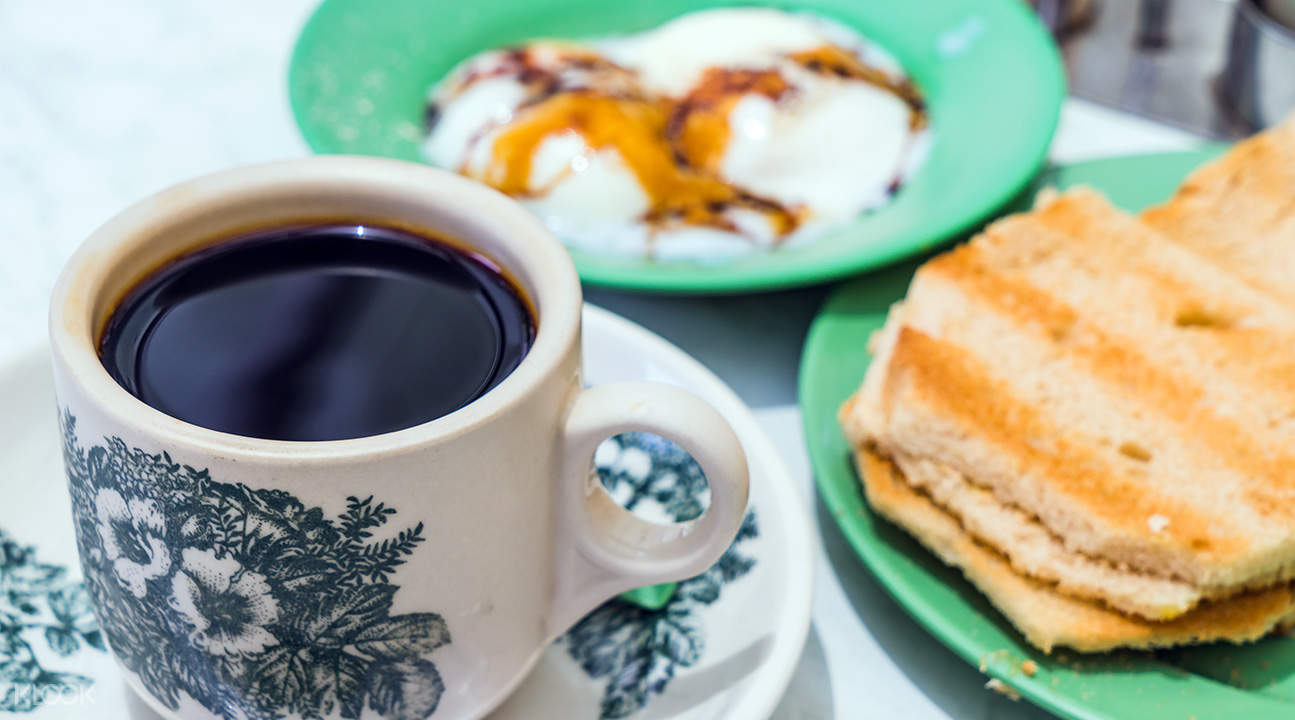 After feasting on some of the best delicacies Singapore has on offer, head on over to the Singapore Garden's on the Bay where you can take a leisurely walk through the Cloud Forest, the largest glass greenhouse in the world (now that's impressive!) and home to the tallest indoor waterfall.  
If you want the perfect spot to watch the sunset in Singapore, we recommend heading straight over to Marina Bay Sands Skypark Observation deck. Located on top of the Marina Bay Sands towers, this is definitely the best seat in the house to get an Instagram worthy view of the city skyline against stunning bright streaks of colour.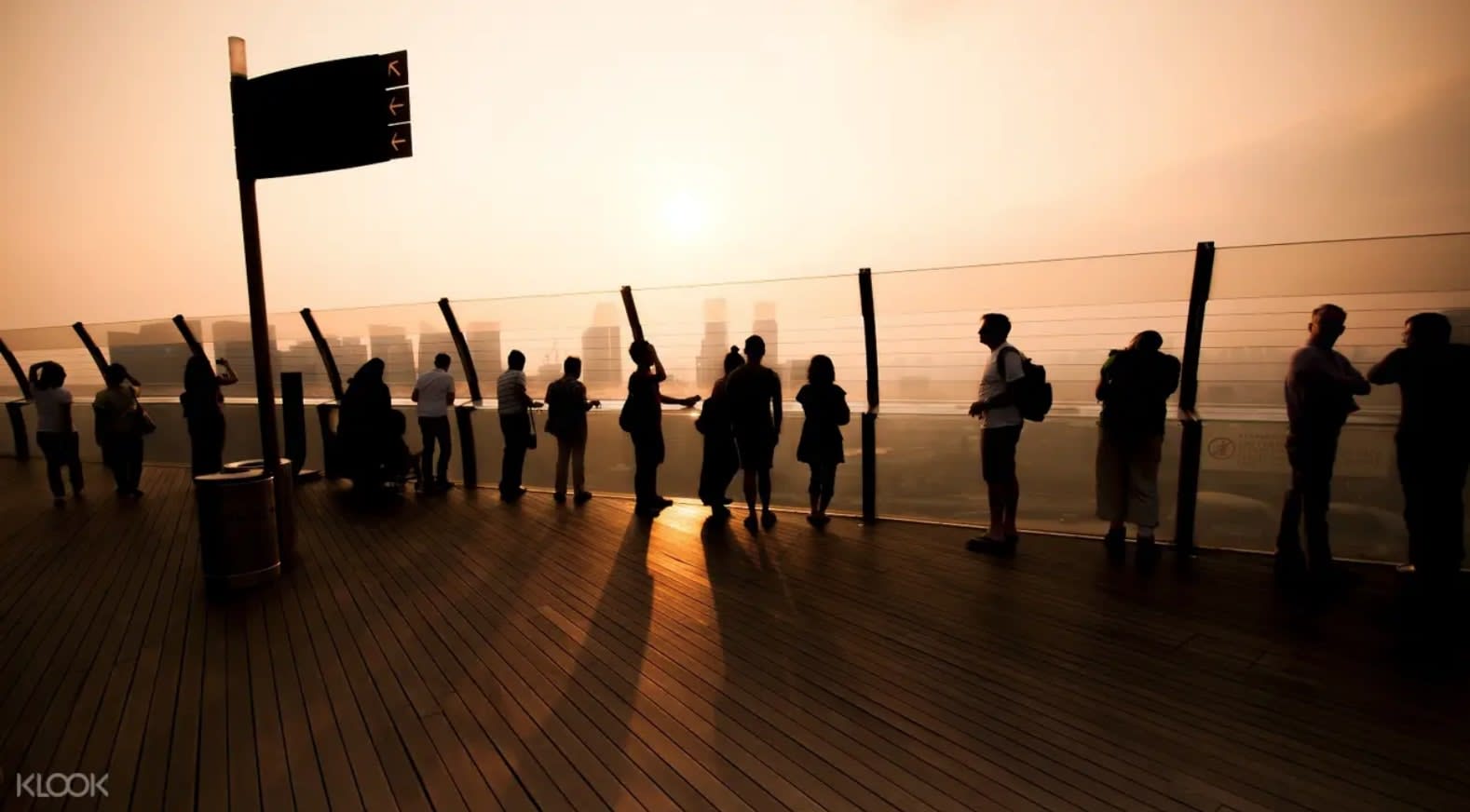 Once the sun sets, you'll be able to head downstairs to watch the Spectra Light and Water Show which happens daily at 8:00pm and 9:00pm, with an additional 10:00pm show on Fridays and Saturdays.
48 Hour Stopover Itinerary
While two days is still not enough to experience everything on offer in Singapore, there is still so much you will be able to explore which will also leave you wanting to come back for more.
Singapore is a melting pot of culture, which makes it truly a special place to visit. One of the largest ethnic groups in Singapore is Indian (just behind Chinese and Malays), so a walking tour of the beloved ethnic precinct of  Little India Tour is a must on your list.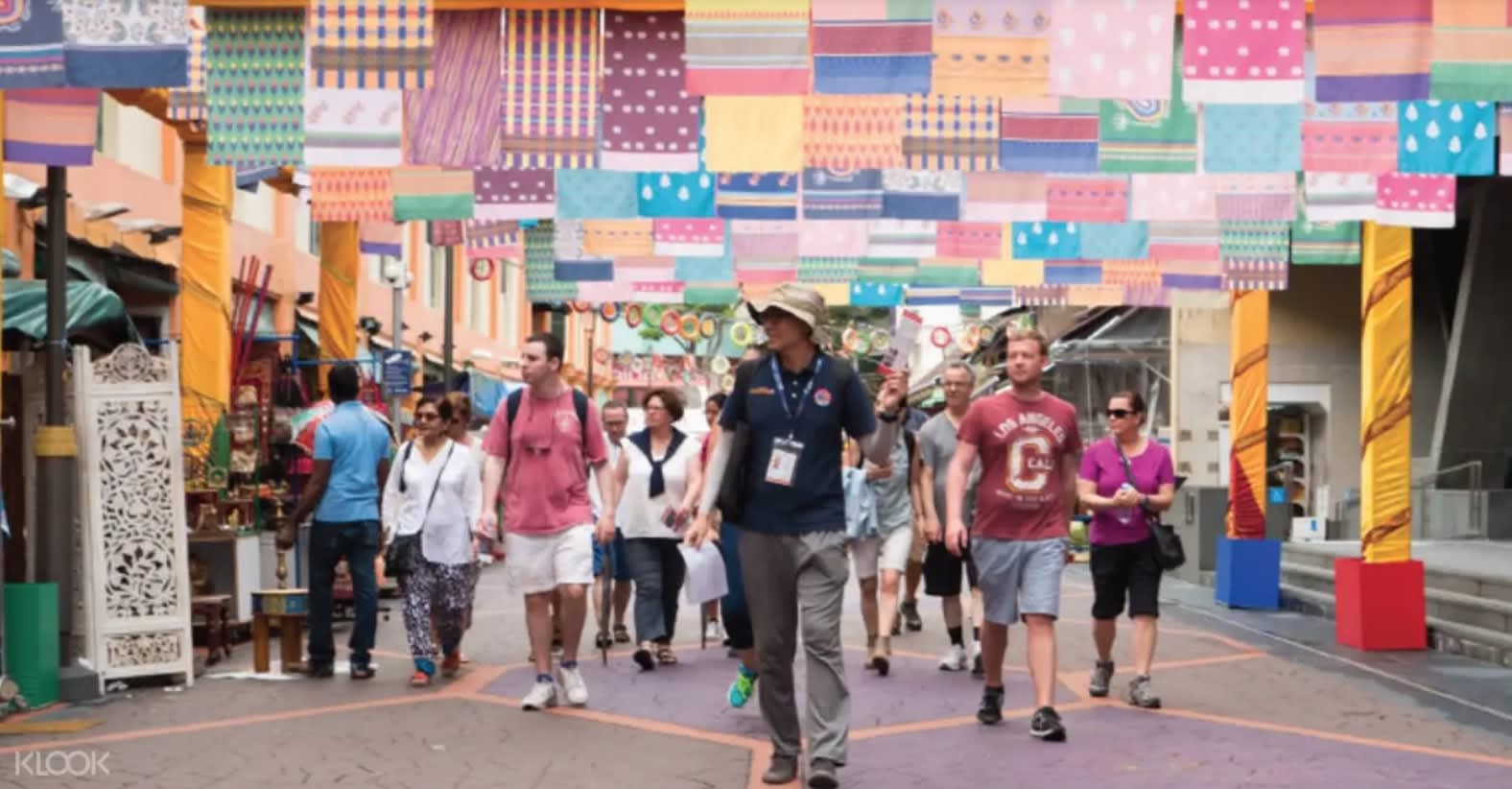 Your expert guide will take you through the wet market, where you will barter with local vendors for fresh fruit and spices. You'll also have the opportunity to savour the local Indian delicacies including pastries, and visit the popular Sri Veeramakalimamman temple to experience the rich culture of the Indian community in Singapore.
As the sunsets on your first night in Singapore, be sure to book yourself in for a once-in-a-lifetime experience at the Singapore Zoo Night Safari. Get an up close and personal look at the wildlife on one of the four walking trails available, where you will witness animals in their natural habitat hunting and grazing. For a multi-sensory wildlife adventure, a tram ride through the park is also available which will take you through 7 geographical regions.
After a refreshing night's sleep, wake and head out again for another food and walking tour, this time through Chinatown. Rich in history and culture, Chinatown is one of the oldest districts in Singapore. You expert guide will show you around the buzzing streets and beautiful architecture of Chinatown. You'll be able to observe the local culture and way of life as you walk through the vibrant wet markets and sample delicious traditional delicacies – every foodies dream!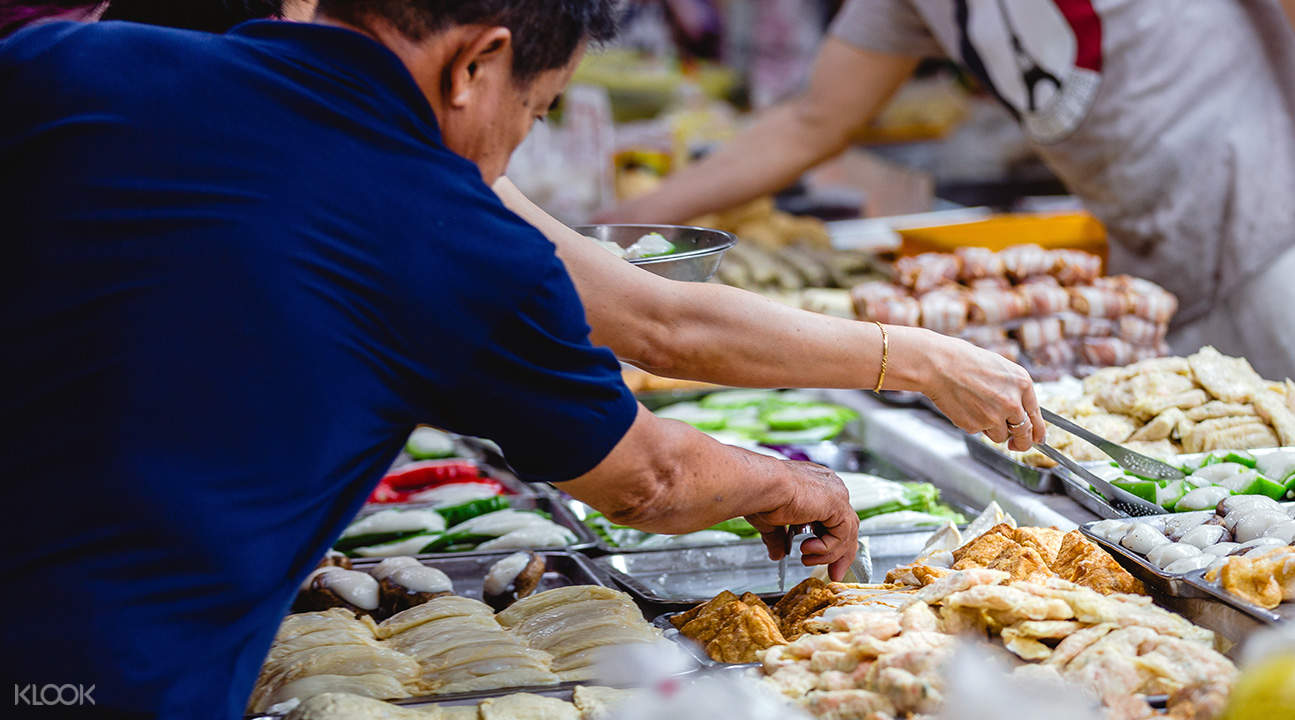 Next on your list, head over to Gardens by the Bay where you'll receive a spectacular welcome from over 1.5 million plants from across the globe. Follow this up with a trip to the Marina Bay Sands Skypark Observation Deck to capture the best view of the city skyline. After snapping all the best pictures of the famous Singapore Skyline, head on down to the 1st floor Event Plaza to enjoy the Spectra Light and Water Show which happens every 8:00pm and 9:00pm daily, with an additional 10:00pm show on Fridays and Saturdays.
Getting out and about:
Getting from the airport to your preferred destination is easy with our Singapore Changi Airport Private Transfer option, which you can pre-book before you arrive. This transfer is perfect for anyone who wants to avoid the long taxi queues and travel in style (umm…I think that's everyone!)
If you're staying for 24-48 hours, we also recommend adding on the data SIM Card so you stay connected and all your friends at home don't miss how much fun you're having!