Take a leap of faith from one of the city's highest buildings or scale an iconic monument…
Auckland's volcanoes and striking natural landscapes perfectly complement this bustling metropolis and hint at the adrenaline-pumping activities that this adventure-filled city has to offer.
Whether you're looking to take a leap of faith from one of the city's highest buildings or scale an iconic monument, the picturesque city of Auckland has an activity that can really get your adrenaline pumping. To help you locate all of the adventure activities in Auckland, we've put together this handy guide.
Going for a chill trip instead? Check out the top things to do in Auckland.
1. Auckland Bridge Climb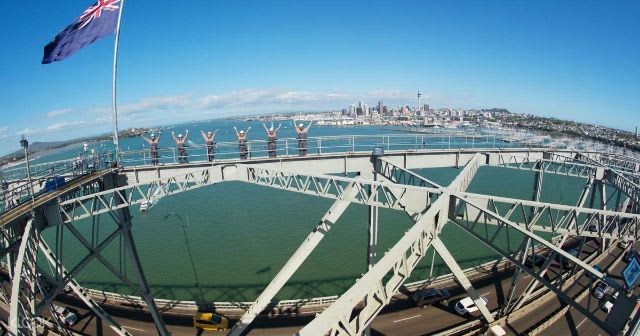 The Auckland Bridge climb is New Zealand's only bridge climb. If you're looking to raise your heart rate and see panoramic views of the city and Waitemata Harbour, this is the place to be. On this 1.5-hour tour, you'll climb the iconic Auckland Bridge, learning about its history, architecture and engineering brilliance on the way.
The climb itself is gentle, allowing you to easily reach the summit of this historic landmark and take in the stunning scenery. If you're not out of breath from the climb, the views will take your breath away.
If you look down, you'll see the cars zooming past, which makes focusing on the intoxicating scenery the better option if you're not great with heights. It's not for the faint-hearted, but it's an unbelievable experience.
2. Bridge Bungy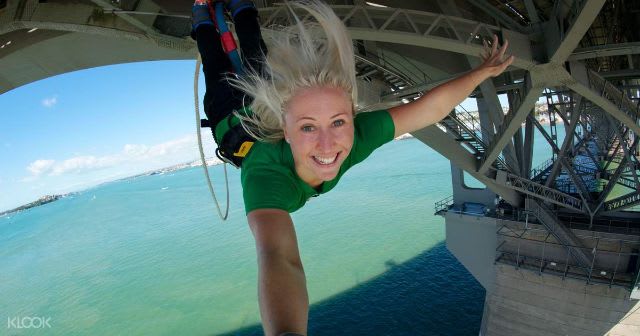 You may have to be brave to climb the bridge, but you'll have to be even braver to bungy jump from it.
This is New Zealand's only ocean-touch bungy jump and, depending on the style of jump you select, your hair or toes will skim the water. It's an activity that will thrill all your senses as you drop from 40 metres up.
How will you do it? For head-rushing adrenaline, opt for an ankle tie, or for maximum freedom, go for a harness. If you need a little encouragement, the tandem might be for you.
To really make this experience special, jump at sunset when the views are even more special as the sun goes down. Whether you're a beginner or a seasoned bungyer, this is a truly unforgettable experience.
3. Skydive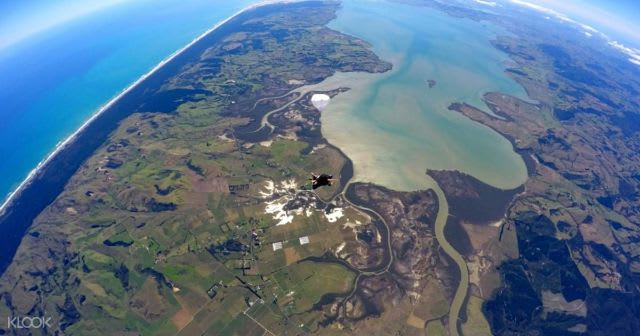 If you're looking for even more of an adrenaline kick, try a jump from over 20,000 feet (6,000 metres). If this sounds exciting, then an Auckland skydive is the perfect experience for you. The jump here is the highest tandem skydive in New Zealand's North Island, so you'll also go home from your skydive with bragging rights and an enviable story to tell your family.
With spectacular views of the coast, rainforests, beaches and Auckland, you'll want to keep your eyes open as you jump. During freefall, you'll descend at speed for around 90 seconds. This will really get the adrenaline pumping, then your instructor pops your parachute and you drift serenely down to earth, relaxing and enjoying the views. One of the most unique things to do in Auckland, a skydive will take your breath away.
4. Jet Boating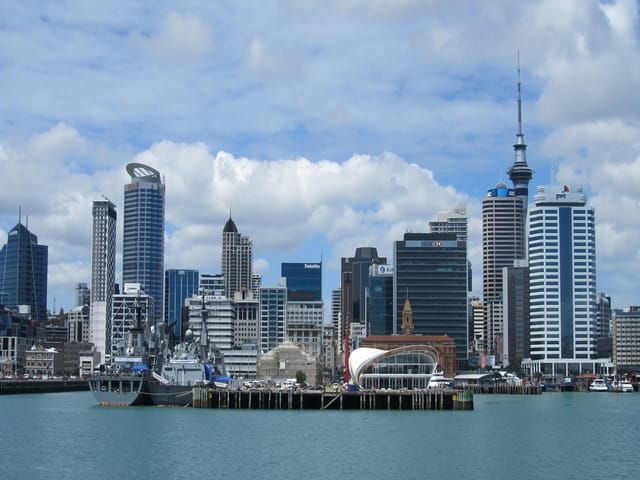 If you're keen to see all the main sights Auckland has to offer but in a more high-octane way than a walking tour, then jet boating is for you.
These jet boats spin around the harbour, laying down some heart-stopping tricks. While you're hurtling across the water, your driver will double as a tour guide, pointing out Auckland's many monuments and teaching you about Auckland's history.
With jet boating, sightseeing meets a rollercoaster ride, which makes it the perfect cultural tour for any adrenaline junkie.
5. Auckland SkyWalk and SkyJump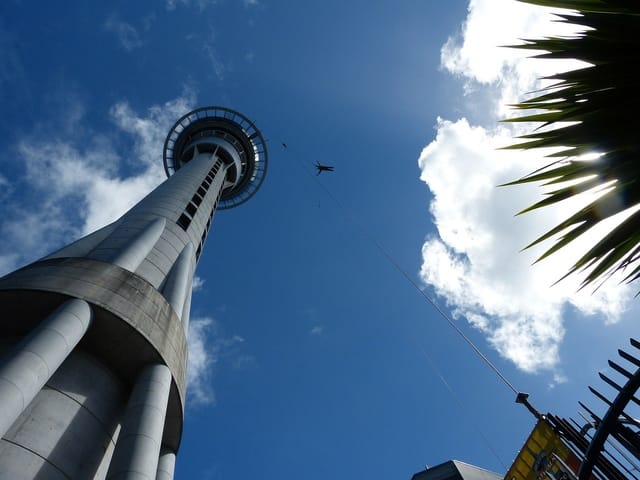 The Auckland Sky Tower is the highest building in New Zealand and provides the best vantage point of Auckland. Although many people choose to stay inside and learn about the building's unique history and construction, a more adrenaline-pumping activity is available outdoors.
With a SkyWalk and SkyJump, you can stand on the edge of the Sky Tower and jump off, falling at 85kph in 11 seconds of controlled freefall. The panoramic views at the top of the tower may be unbeatable, but a heart-pumping jump from the edge of the tower will help you face your fears head on.
With the city below you, a helpful, friendly guide will teach you tricks to try on your descent. A thrilling activity that will awaken your senses.
6. Shark Cage Adventure at Kelly Tarlton's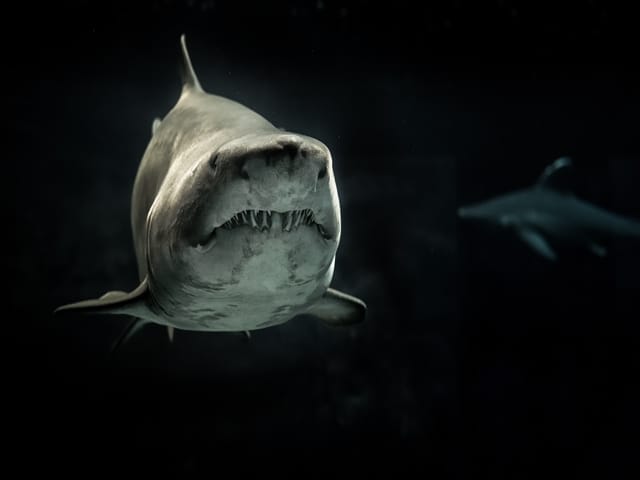 At Auckland's Sea Life Kelly Tarlton's Aquarium, you can take part in the adventure of a lifetime – diving with sharks!
One of the unique things to do in Auckland, you can take the plunge and get closer than you ever thought possible to these predators of the deep. Although you'll require a great deal of courage, no previous diving experience is required for this once-in-a-lifetime adventure.
A truly exhilarating experience, snorkelling with sharks allows you to come face-to-fin with these majestic creatures, as well as encounter stingrays and other fish from New Zealand's coastal waters.
This may get the adrenaline flowing, but safety is understandably a top priority. You'll be given a full safety briefing before you enter the water and you'll be in a cage throughout. The clear Perspex bottom and meshed walls provide you with a picture-perfect view of the marine life that's only a matter of feet away from you.
7. Waiheke Island Zipline and Tour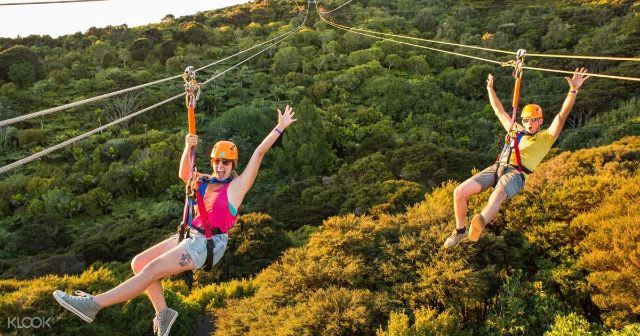 Waiheke Island is just a short ferry ride from Auckland and serves up a whole new world of adventure. Here, in the centuries-old native forest, you can zipline from one zone to another and enjoy a relaxing country walk where you can also learn about the forest's history.
Not only will you feel at one with nature in this experience but you'll also learn about the island's history and get your heart rate pumping. If you choose to zipline side by side, the activity is also a lovely bonding experience.
8. Mountain Biking in Woodhill Forest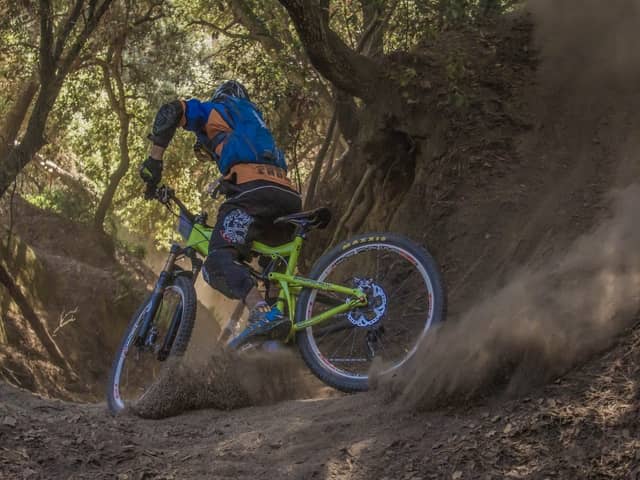 Only 40 minutes from downtown Auckland is  the Woodhill Forest mountain-biking trail.
Mountain biking is one of New Zealand's fastest-growing pastimes. If you're looking for somewhere to learn, then this is the place as there are beginner-friendly courses that are perfect for anyone looking to cut their teeth.
However, if you're looking for dirt jumps, airtime and shipping-container drops that really get the pulse racing, try out Monster Airfield, which is the perfect place to earn some serious street cred.
9. Canyoning
The Waitakere Ranges offer up some of the best canyoning in the southern hemisphere, and this national treasure is waiting to be explored.
On a full- or half-day outdoor excursion, you'll learn loads of new techniques. From steep abseils down waterfalls to trips across narrow gorges or cave exploration, you can choose your own activity. With breathtaking scenery, canyoning is the perfect way to explore this sub-tropical rainforest.
There's no experience necessary when you start canyoning, and you can take introductory trips or even start free-style jumping depending on your confidence levels. There's even the option to visit at night – you'll get to explore the canyon with its glow-worm-studded walls!
10. America's Cup Sailing Experience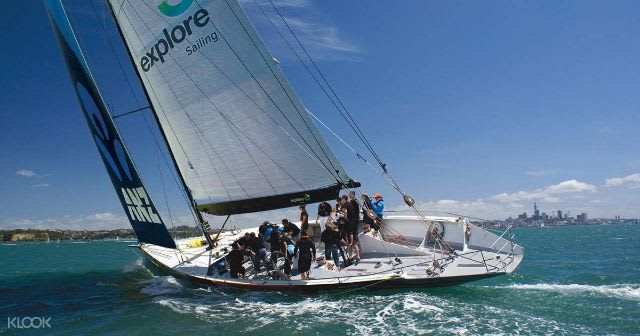 If you want to get the adrenaline pumping, enjoy a workout and learn a new skill, try  America's Cup Sailing Experience, where you can discover the thrill of sailing and get a taste of what it's like to compete in one of the world's most prestigious sailing regattas.
This is a once-in-a-lifetime opportunity to steer a world-famous yacht. You can learn how to steer from the helm, work the grinders and perfect your sailing technique thanks to the friendly, knowledgeable and helpful crew.
And before you disembark, you'll also have plenty of opportunity to take in Auckland's stunning scenery.
11. Surfing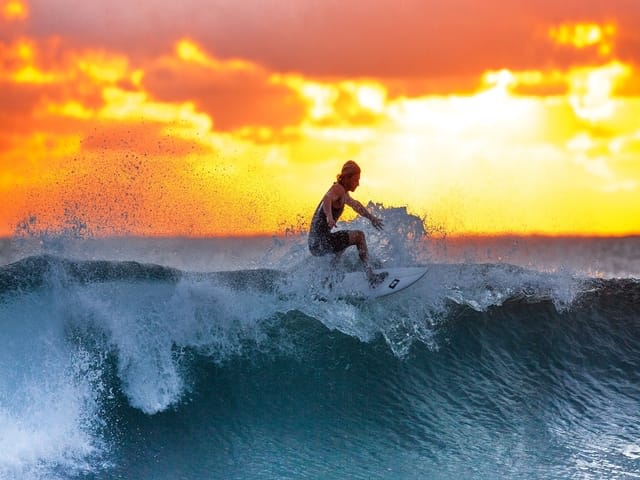 Piha, on the west coast, is Auckland's most famous surfing beach. On the border of the Tasman Sea, Piha is also a local favourite and is commonly seen as a rite of passage for young surfers in the area.
Piha has two distinct beaches. South Piha is a typical left break and is the more popular of the two beaches, and North Piha breaks off Lion Rock at the southern end of the beach. Surfers flock to Piha for what's known as the 'Piha sandbar', which has beautiful left-handers when the conditions are right.
If you're looking for a quieter alternative to Piha, then travel 90 minutes north of Auckland to Mangawhai, where the waves are also much more powerful. If you dare to paddle across the estuary, you'll find reeling left-hand barrels and rides over 200m long.
12. Snorkelling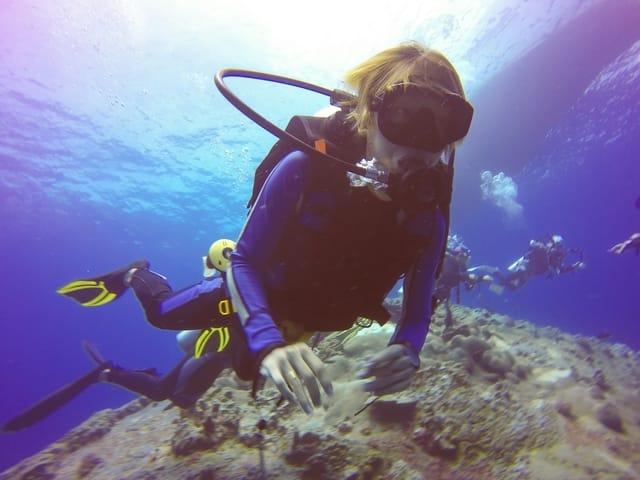 New Zealand's marine reserves are like the national parks of the ocean. The Goat Island Marine Reserve was the first-established marine reserve in Auckland, and because it is now protected from fishing, the underwater ecosystem and sealife are highly noticeable here.
The area's also known as both Cape Rodney and Okakari Point Marine Reserve, so don't be confused if the locals give you a different name. When you arrive, you'll instantly see why it's Auckland's most famous fishing spot. It attracts travellers from all over the world thanks to the wide selection of snappers and stingrays visible under the gently lapping waves.
If you fancy something a little further from the main tourist hotspots, give Motu Manawa Marine Reserve a go. Here, wildlife thrives below the surface, attracting a large number of birds. This makes it an option for the whole family, as a snorkeler can dive to their heart's content, while other members of the family can sit back and relax on the shoreline as the birds get the fish out of the sea.
Auckland: a unique adrenaline experience every time
All these adventure activities in Auckland are guaranteed to get the adrenaline pumping during your trip. From jumping from death-defying heights, to speeding round a racetrack and even jumping into the water with sharks, there's sure to be a new experience for you to try when you visit Auckland.