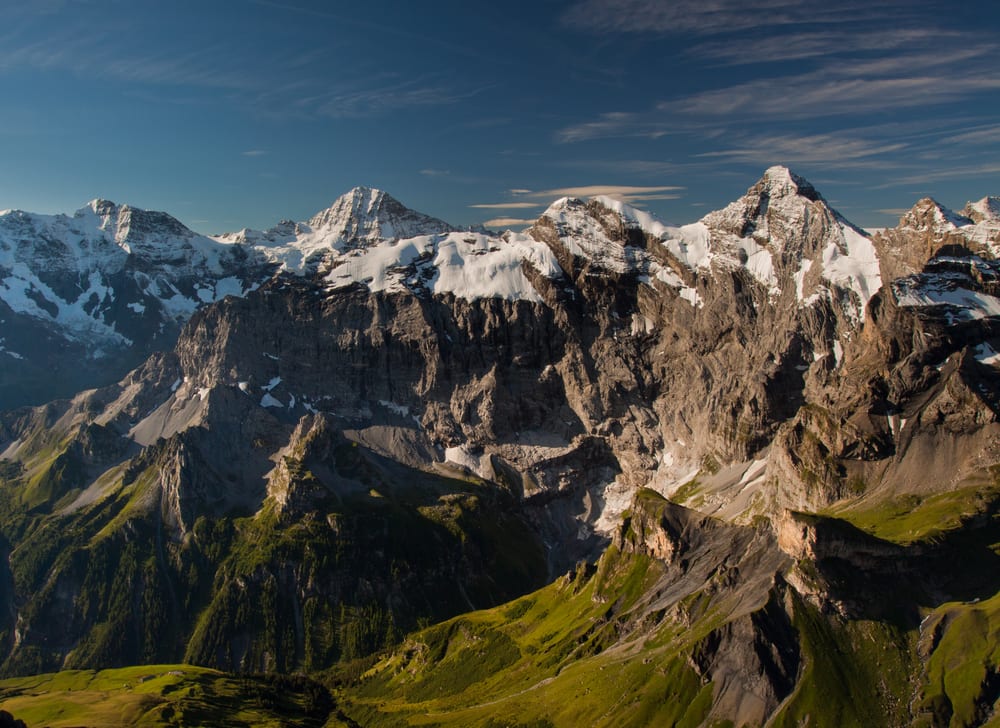 Don't be deceived by Taiwan's compact size, this island is as beautiful and diverse as it gets. From coast to coast the landscape and cultures vary significantly, making it a fascinating place to travel, with endless things to see. When people speak of Taiwan, the huge varieties of delectable food and cuisines immediately come to mind. With the nature of the island as a multicultural melange, Taiwan has naturally bred an abundance of food cultures. Night markets, in particular, feature delicious and cheap food, making one of these a must-go on your visit.
Besides the food, the natural landscape in Taiwan also attracts the adventurous tourist. Many probably are unaware that Taiwan boasts the highest mountain in Eastern Asia, Mt. Jade. Within an area of 36,000 square kilometers, there are 268 peaks over 3,000 meters, making Taiwan a dream destination for mountaineers. Though mountains compile most of central Taiwan, you never have to travel far to reach the ocean – you can hike a peak then relax on a beach, all in one day!
Taiwan's diversity brings possibilities for all kinds of activities. Whether you want to go mountain climbing, diving, or even take a cultural tour, every wish can be fulfilled within several days. Visit Klook to get the top picks of Taiwan experiences, easily bookable, and knowing you'll get the best price. Visa cardholders can also enjoy a NT$200 discount by entering promo code "VISATW" when they make a purchase.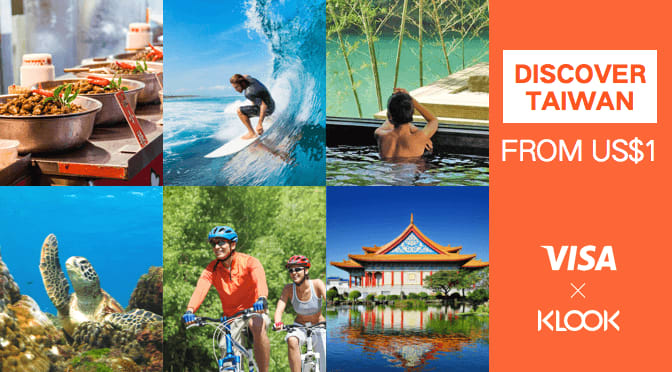 Taiwan's Hot Springs
Volcanic activity has made Taiwan an earthquake-prone area but also an island blessed with hot springs. In Taiwan, different kinds of hot springs can be found all over the country.
Volando Urai Grand View Bathhouse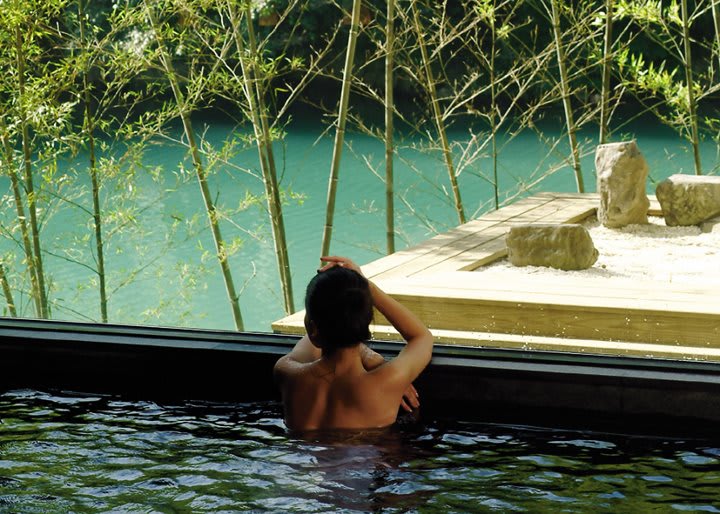 Photo: Volando Urai Spring SPA Resort 
Hot springs in Wulai have long been considered to bring prosperity by the aboriginal tribe just outside Taipei. Containing minerals that benefit the body and skin, hot springs here have gained themselves a romantic name, Beauty Springs. In addition, the Tayal aboriginal tribe also welcome visitors to Wulai to enjoy their traditional food and performances. You can experience a Wulai hot spring in the well-known Volando Urai Grand View bathouse which has been endorsed by many celebrities including Mr. Kimura Takuya from Japan.
SPA ISPAVITA Spa Retreat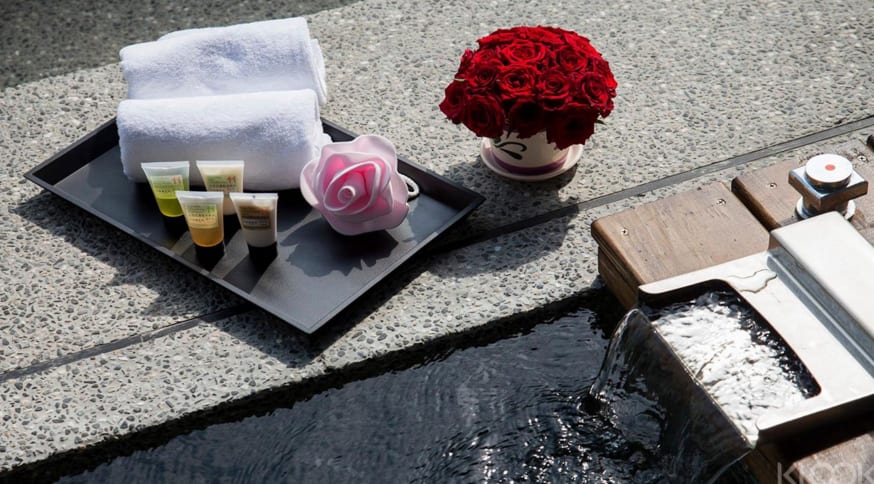 Jiaosi in Yilan is probably the most well-known spot for hot springs in Taiwan. Not too far from Taiwan, Jiaosi's hot spring is formed from the abundant rain water in the area and heated from the volanic surrounding grounds. Like Wulai, hot springs in Jiaosi also has the same benefits to body and skin. To experience a relaxing getaway from Taipei, try the ISPAVITA Spa retreat to an experience of complete relaxation.
Yangmingshan National Park & Hot Springs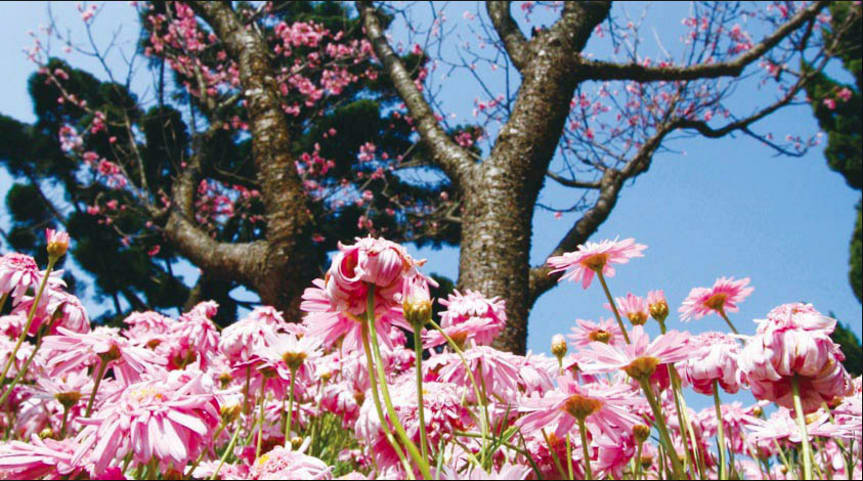 Yangmingshan National Park is located in Taipei City, which makes it a perfect spot to escape the hustle and bustle in the city. Due to a volcanic landscape, Yangmingshan National Park also has hot springs. By joining a local tour with Klook, you will be able to experience Yangmingshan's scenic view as well as a relaxing hot spring session.
Outdoor Activities in Taiwan
Long Dong Rock Climbing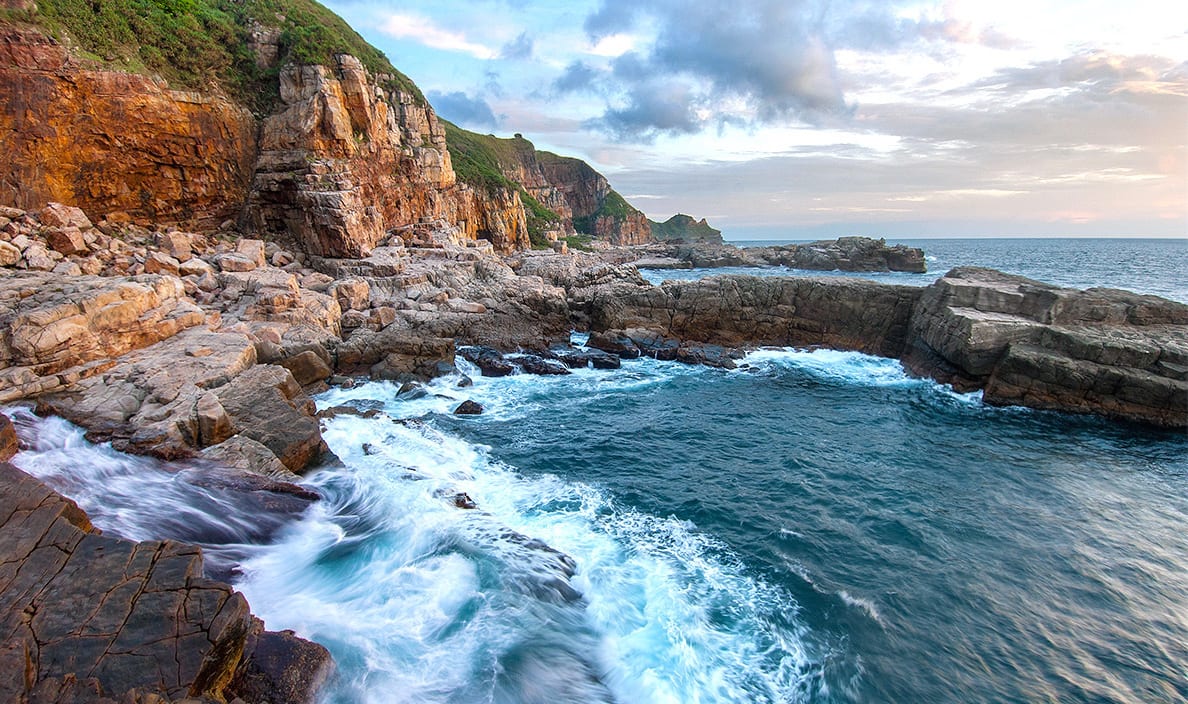 Long Dong in Chinese means "Dragon Cave." The bay gains its name by appearing akin to a giant dragon resting on the sea. The resting dragon attracts rock climbing lovers from all over the world to challenge their skills. For beginners, don't worry, a professional instructor can coach you to the top.
Nantou Paragliding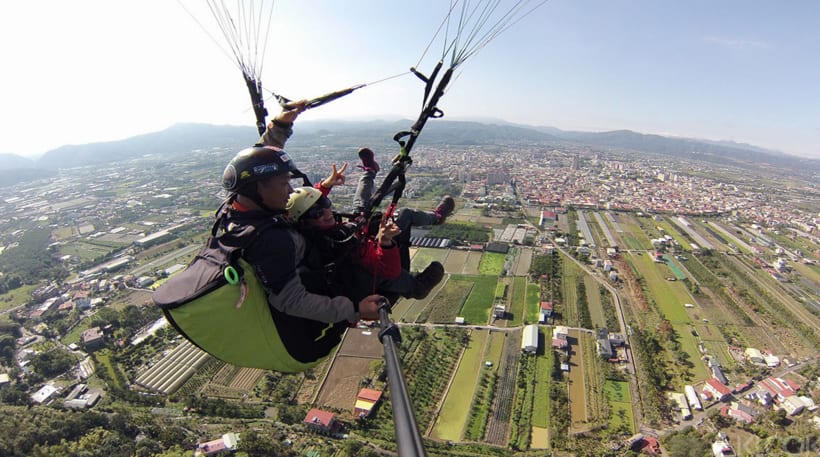 Want to experience the thrill of gliding across a beautiful sky? Here in Taiwan, you can absolutely have a one-of-a-kind paragliding experience. Overlooking villages in Puli, located in central Taiwan, you can fly through the sky above the farms and moutains of Puli. You will be accompanied by a professional coach and will even be provided with a GoPro for the duration of the flight so you can record the whole adventure.
The Green Green Grasslands Tour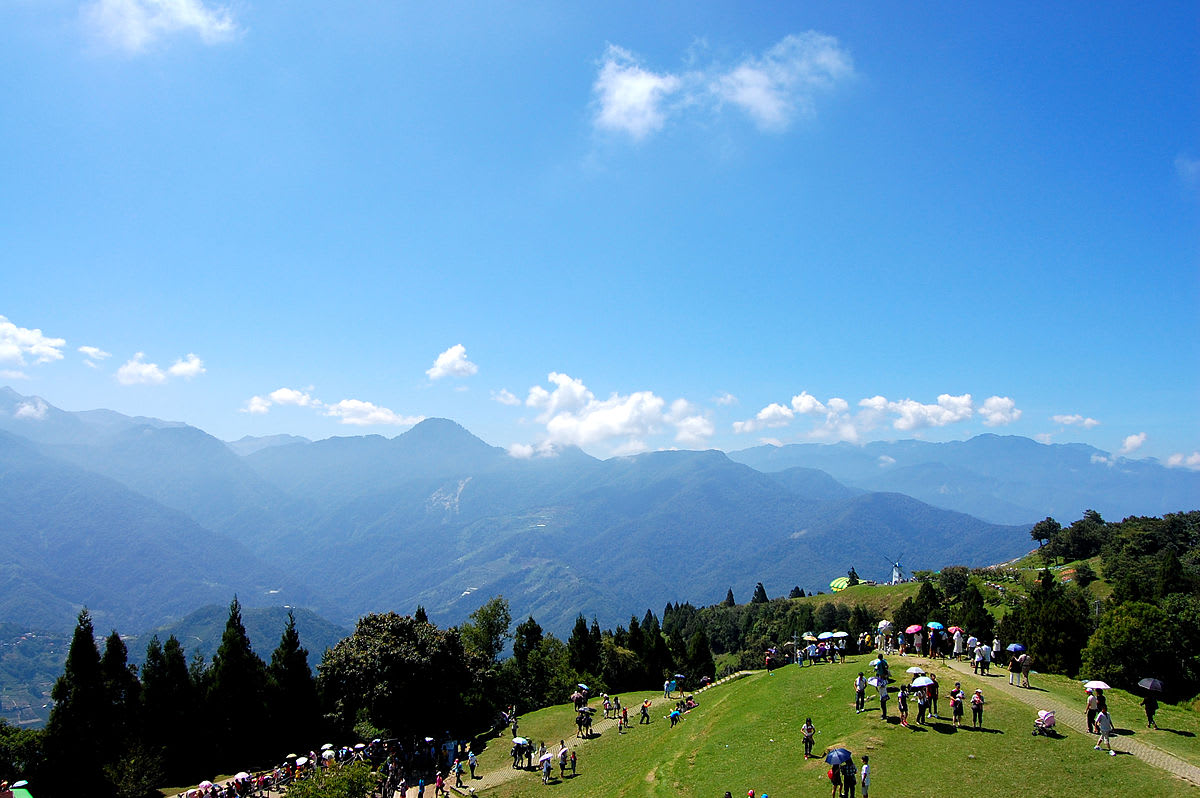 Photo by Extremes Tim CC by 3.0
Chingjin Veterans Farm is 1,700-2,100 meters above sea level and features temperate zone fruits and high-altitude gardening, making it a fascinating ecological site where you'll be able to enjoy fruits and vegetables which are out of season elsewhere. And don't miss out on the famous sheep shearing show, put on by farmers from New Zealand held here too! If you're planning a visit, make sure to stay a night, Chingjing Veterans Farm also has some of the prettiest hostels and guesthouses in Taiwan that you should not miss.
Chiaming Lake Three-Day Hike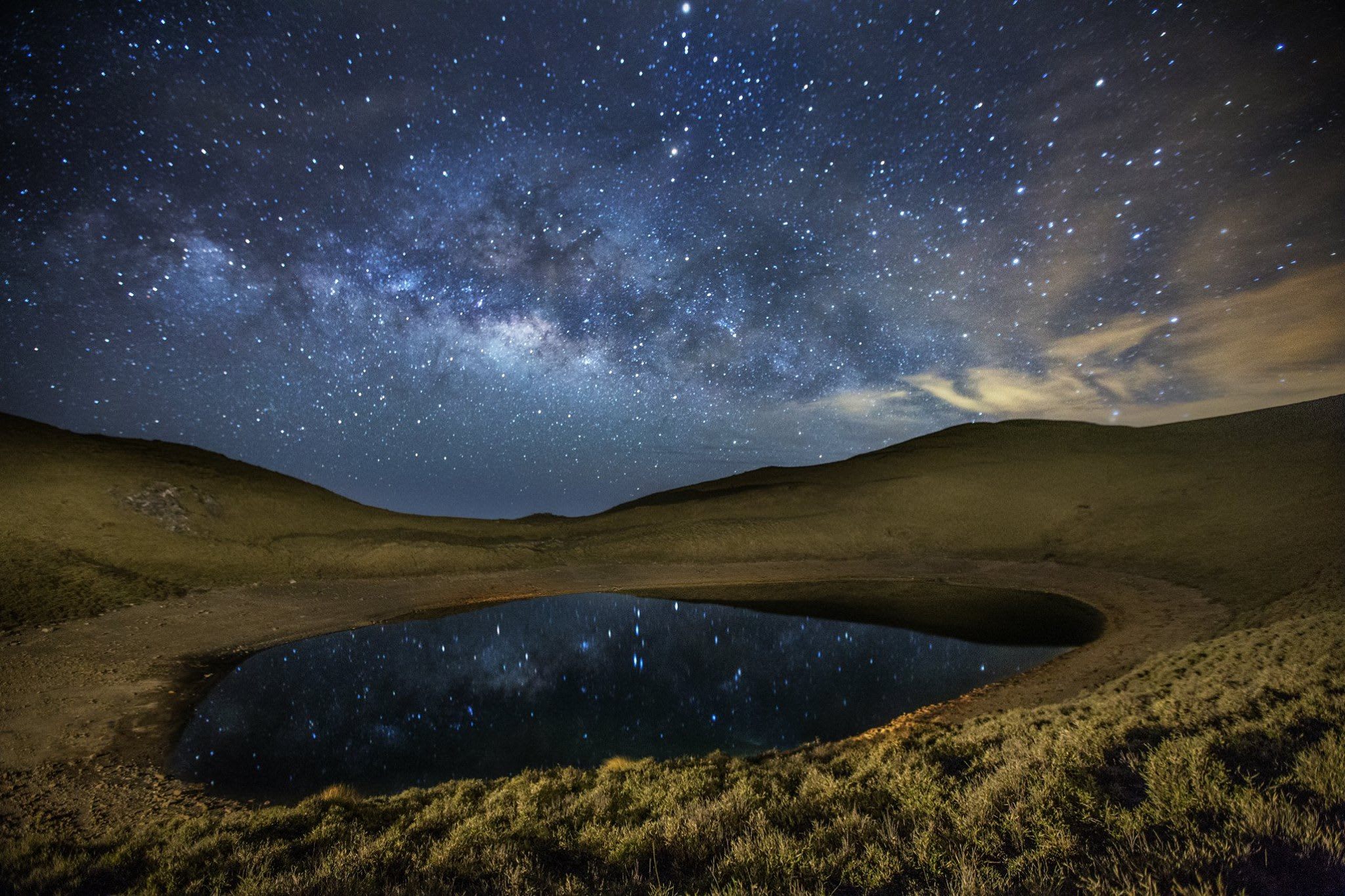 Photo: Mountain Secret
Chiaming Lake, or the name people are more familar with, Angel's Teardrop, is the second highest lake in Taiwan and the dream destination every mountain climber longs for. Join a three-day tour, and you will have the chance to witness and appreciate this beautiful creation of nature.
Summer Special in Taiwan
Hsiukuluan River Rafting

Hsiukuluan River is located half way between Hualien and Taichung. The river is the steepest in Taiwan which makes river rafting a popular and exciting choice to add some adventure to your Taiwan holiday. Paddling through Taiwan's wildest rapids, you will be raft downstream, enjoying scenic view of Hualien along the way. Book a half day Hsiukuluan River Rafting experience for only US$16. The experience is available throughout the year!
Discover Scuba Diving with Green Turtles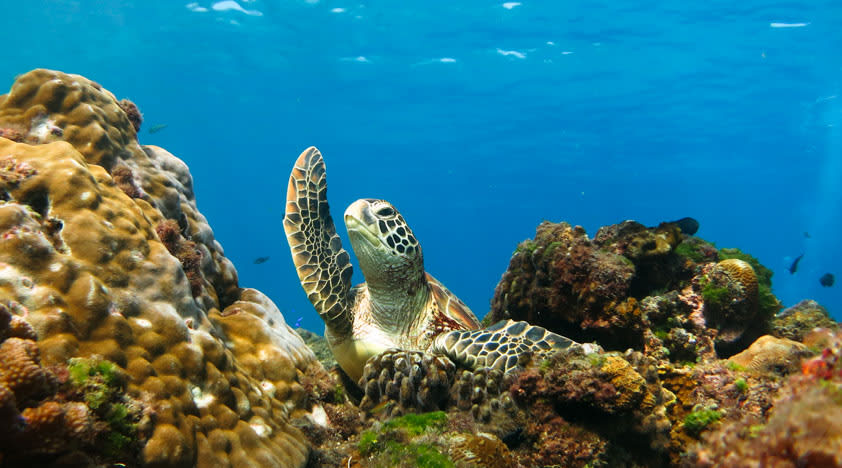 Liuqiu island is located in the Southwest of Taiwan and is most renowned as a habitat for green turtles. Far away from any crowds, Liuqiu offers a peaceful atmosphere and allows you to discover the underwater world with ease. Experience your very first scuba diving experience with one of the most professional diving schools in Taiwan to discover the underwater world with green turtles swimming by your side.
Kenting Surfing Lessons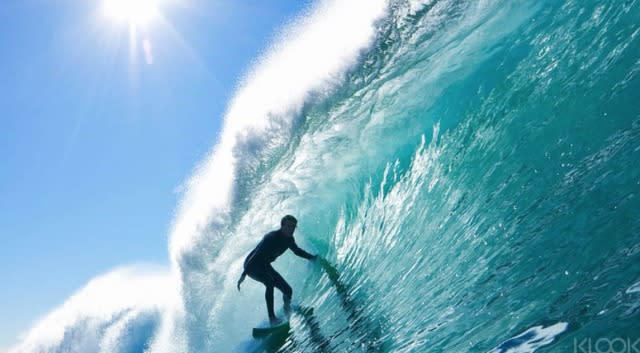 Kenting is the most-loved travel destination for locals in Taiwan as it's warm throughout the year and boasts blue skies and white sands. In addition to its tropical climate, Kenting also features some of the most popular water sports – waterskiing, banana boating and jetskiing for example. For those who would like to master the waves, try surfing in Kenting. With coaching from one of the most famous surfing schools in town, you will soon master the skills to tackle even the biggest waves.
1st Time to Taiwan? Here's What You Shouldn't Miss
$1 Tour: Shilin Night Market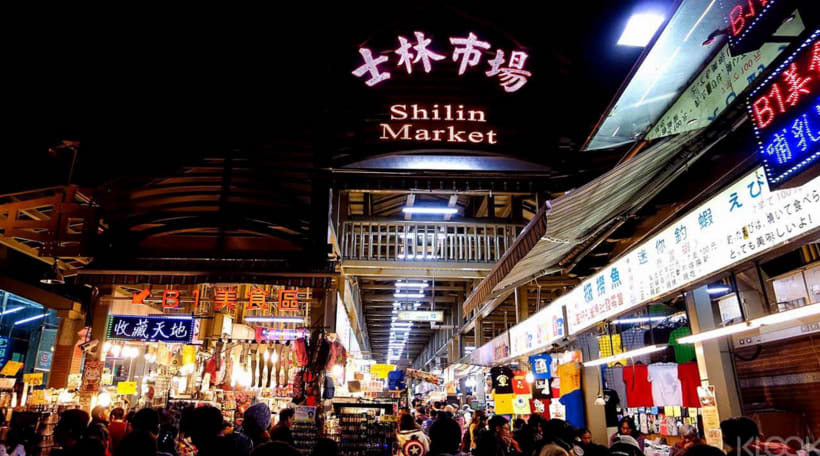 Trying out Taiwanese local street food is a must for most visitors. However, if you're new to Taiwan, venturing into a night market alone can be somewhat overwhelming. The best way to enjoy a night market is to have a local insider to guide you around, suggest the must-have dishes and avoid the overrated food. At Shilin Night Market, one of the most popular night markets in Taiwan, you can taste oyster pancake, braised pork rice, 'small sausage in large sausage', soup dumplings and – if you're brave enough – stinky tofu!
Dadaocheng Historical Walk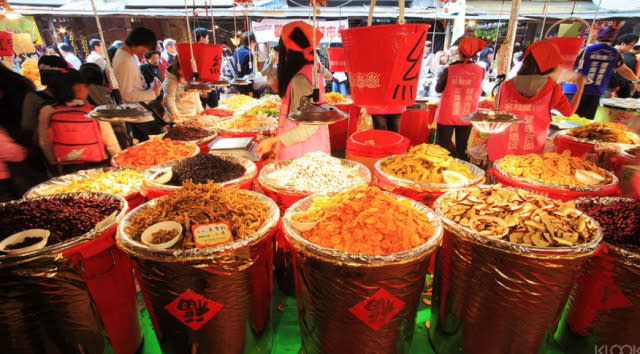 If you're looking to escape from the city center of Taipei and experience the ancient Taiwan, Dadaocheng cannot be missed. Make a visit to Dihua old street to stroll through the historical neighborhood surrounded by traditional houses, red brick paved floors, and shops that sell rice, tea, and dried foods lining the ancient street. Join a Dadaocheng Historical Walk to learn more about the history and cultural of one of the oldest commercial districts of Taipei led by a professional tour guide.
Taroko Gorge Private Day Trips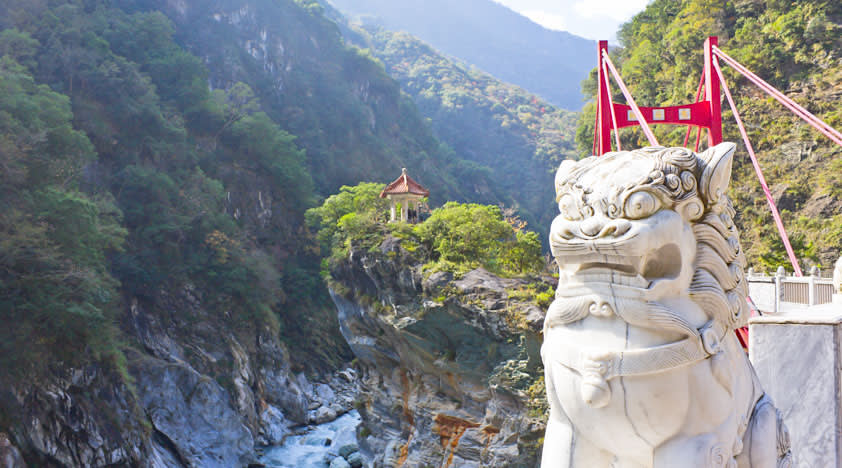 Taroko is one of the top attractions of Taiwan, and for good reason. This nature-lovers' paradise is famous for its deep gorge and sheer cliff faces. As you walk through the trails snaking around the mountains, the dynamic views of the gorges, trees, and rivers are sure to impress.
High Speed Rail Travel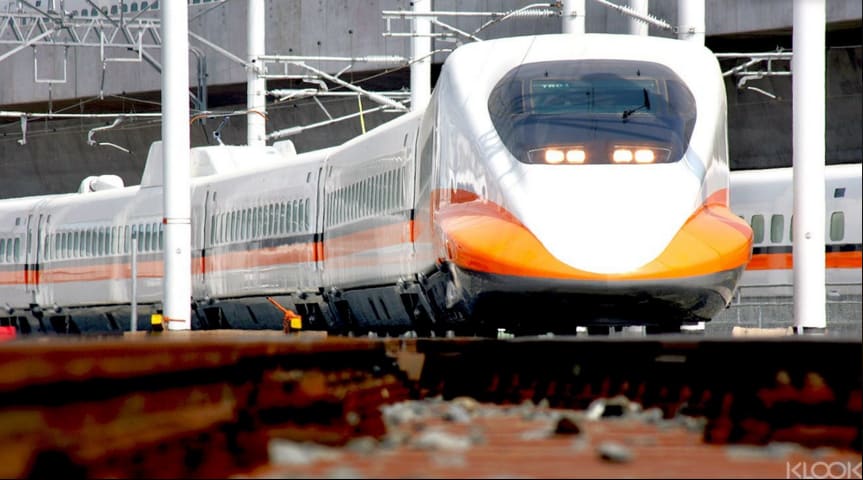 If you have limited time in Taiwan, it might be difficult to experience all that beauty in one trip. So let's say you only have 3 days in Taiwan, what will you be able to see? If you want to explore the far reaches of the island, taking the High Speed Rail is definitely your best choice. Taiwan High Spead Rail (THSR) connect major cities along the west of Taiwan. Cruising at a cool 300 km/hr, the High Speed Rail service offers great convenience for travellers, letting you pack more sights into your trip. Most rail ticket prices range from NT$4,000 to NT$5,000 to visit Taipei, Taichung and Kaohsiung in 3 days. However, the special High Speed Rail pass from Klook is only NT$2,400 for unlimited rides within 3 days – it's a no-brainer really. Or you may opt for the THSR one-way tickets if you want more flexibility.
Don't forget to check out this post to learn more about the Taiwan High Speed Rail: A Guide to Taiwan's High Speed Rail
Airport Transfers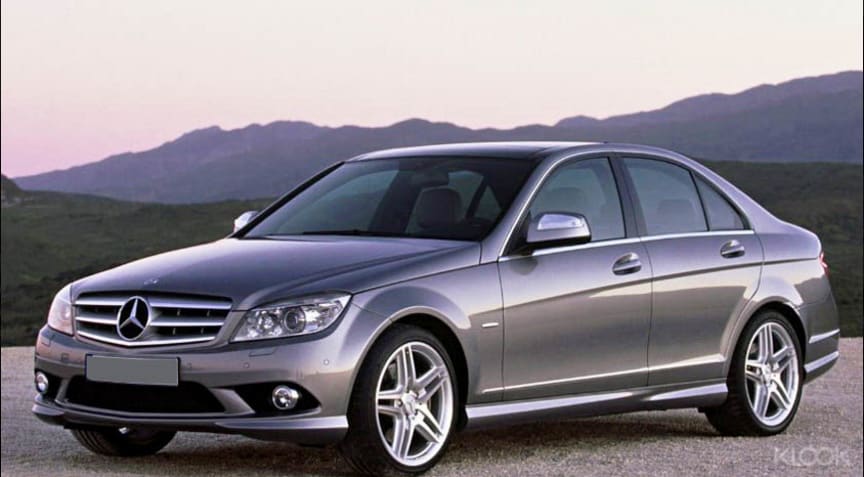 First time visit to Taipei and you're worried about the hassles of public transportation? No stress. Order yourself a private airport transfer from Taoyuan airport to Taipei at less than US$31. The English speaking driver will be holding a sign for you in the arrival hall and more than happy to help you with your bags. In addition, you can also choose to upgrade your transfer to a Mercedez Benz 320 giving you the most luxurious transfer from airport to your hotel – can there be any more comfortable way to ease into your Taiwan stay?
Visiting Taiwan soon? Enter VISATW on Klook's website or App (Apple or Android) to receive a NT$200 discount on any Taiwan experience. Book Now!