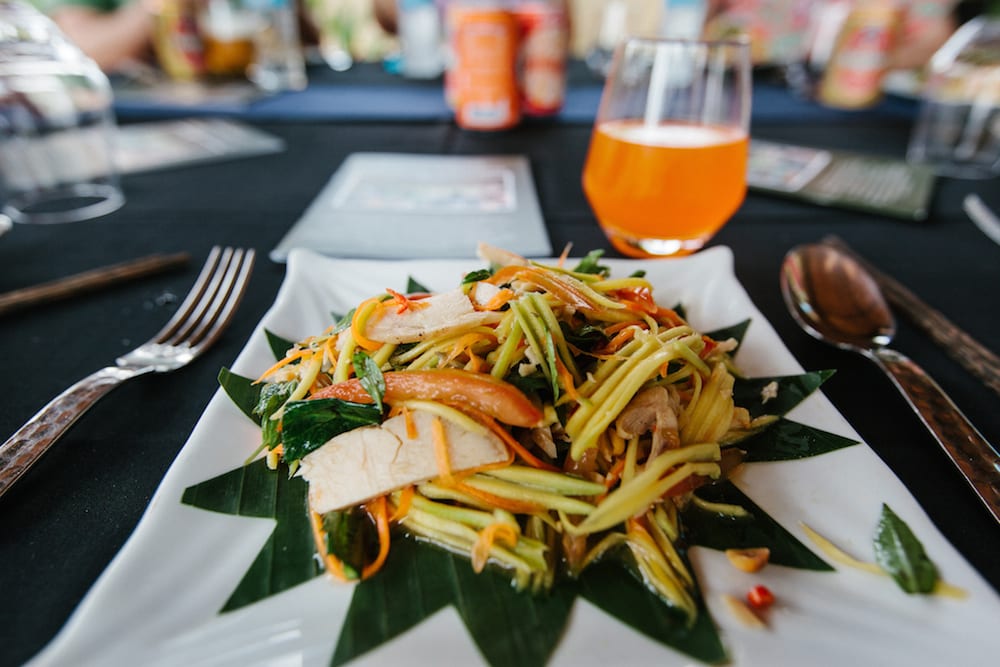 Cambodia is an adventurer's paradise. There are literally hundreds of ancient temples to explore; venturing into their depths can't help but make you feel like Indiana Jones. The tiny country is full of magical waterfalls, lush mountains, and beautiful beaches. Escapades can easily be connected by motorcycle; riding through the country is an adventure in itself. With so much to explore, it's easy to get caught up in adventuring, but what makes Cambodia so special is its Khmer culture and people – which were nearly wiped out in the late 20th century.
From 1975-1979, the Khmer Rouge regime carried out a genocide that resulted in the loss of up to three million Khmer lives – about a quarter of the country's entire population. The tragic displacement of Cambodia's people and the loss of life took an incredible toll on one of Southeast Asia's oldest ethnic groups. One of the many ill effects that the genocide had on Cambodia's culture was the loss of many traditional Khmer cuisine recipes.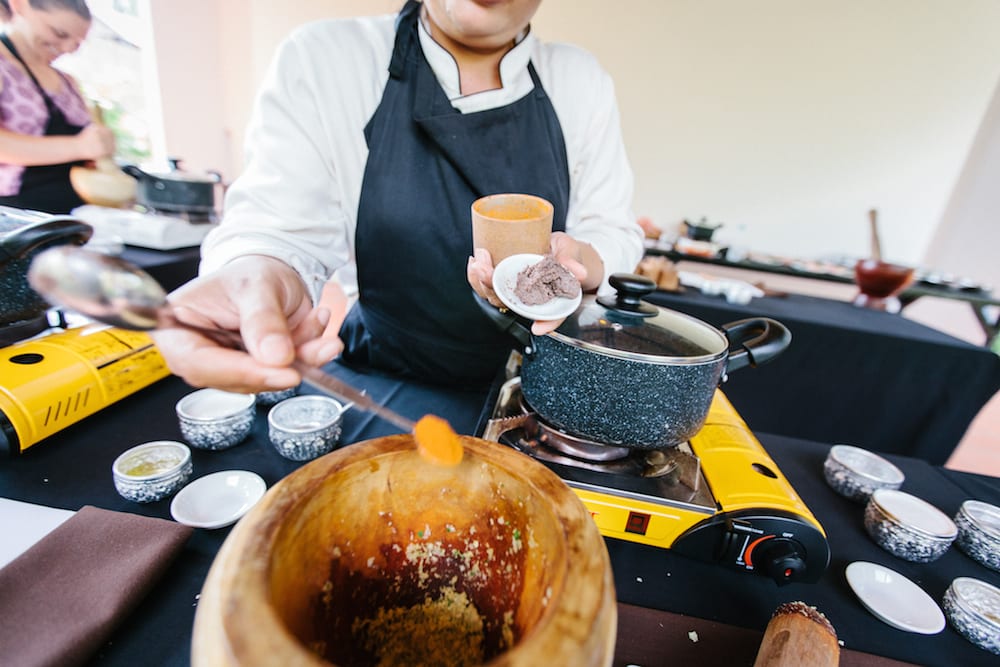 Cambodian cuisine is not hot and spicy like it's Thai and Vietnamese neighbors, but instead relies on simple ingredients, emphasizing understated spices, and contrasting textures and flavors to create fresh, light dishes. One of the most well-known Khmer dishes is "amok," a steamed curry served in banana leaves. The most well-known amok is fish; that's what we prepared in this Cambodian cooking class.
The tuk tuk driver arrived at my hostel right on time; mere seconds later we were bounding down the road en-route to a beautiful resort on the outskirts of town. The resort was nestled in amongst traditional Cambodian homes; the symbiotic relationship between the two was immediately evident as we walked from the resort into the nearby village to visit a local family's home.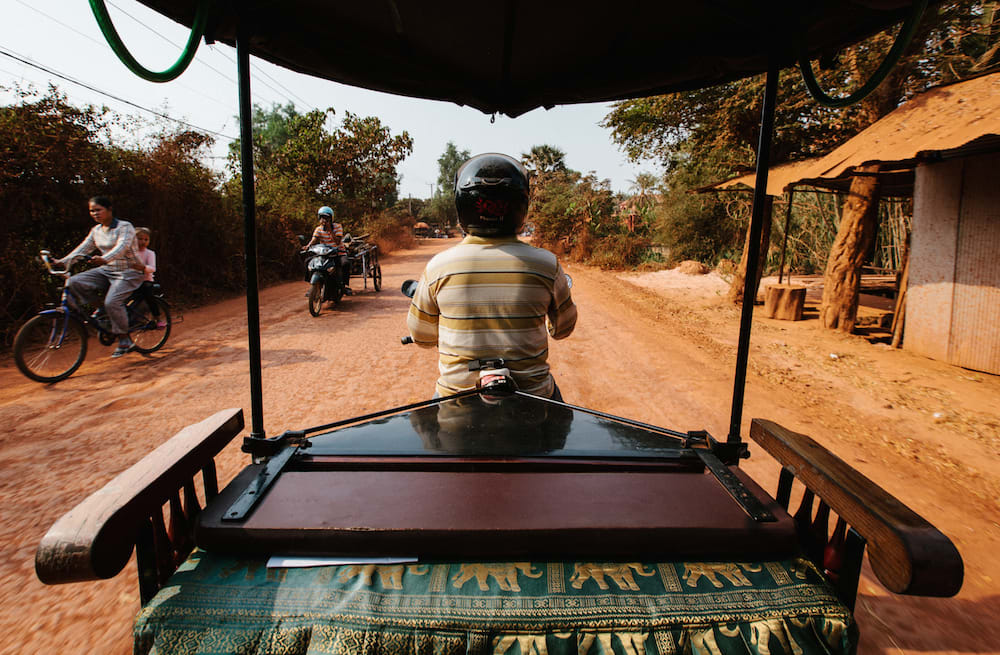 Our guide, a Cambodian woman, taught us about life in the family's village. We learned about their diets, their homes, and their struggles to find clean water (which had been alleviated by an NGO's donation of a community pump and filter.) Before our departure, we left a bag of organic rice with the family as a thank you for welcoming us into their home.
Back at the resort, our individual cookstations were ready to go. After a brief introduction to the morning's activities by our chef, we were ready to go. We'd be making a traditional, three-course Cambodian meal: mango salad, fish amok, and sticky rice flour balls with palm sugar.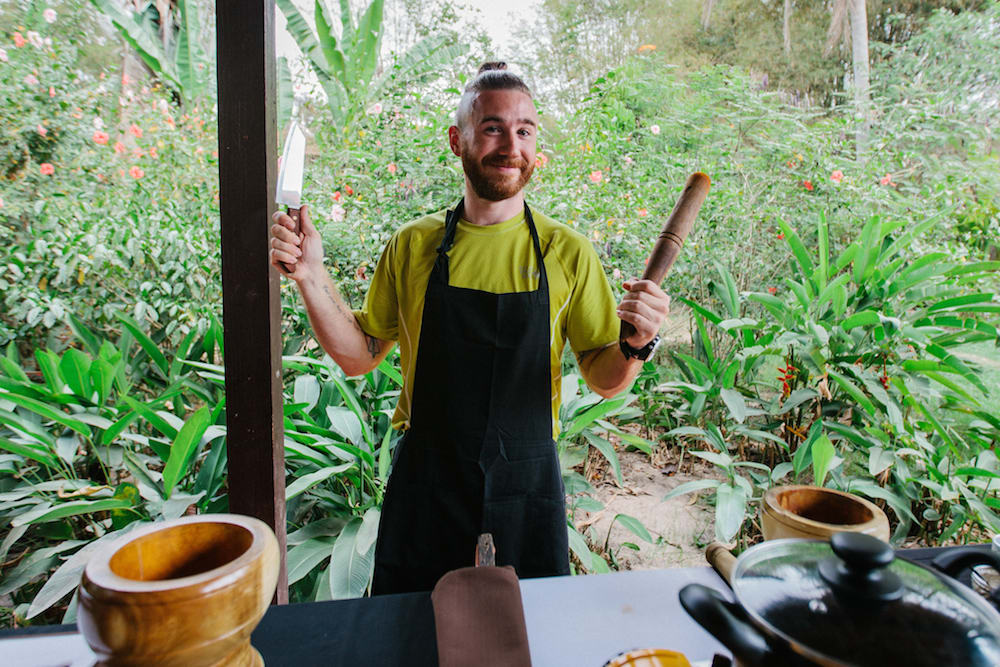 As we walked to the cook stations, our guide pointed out the herb gardens – which she had planted herself. We'd be cooking with fresh lemongrass, turmeric, and a handful of other herbs grown on-site.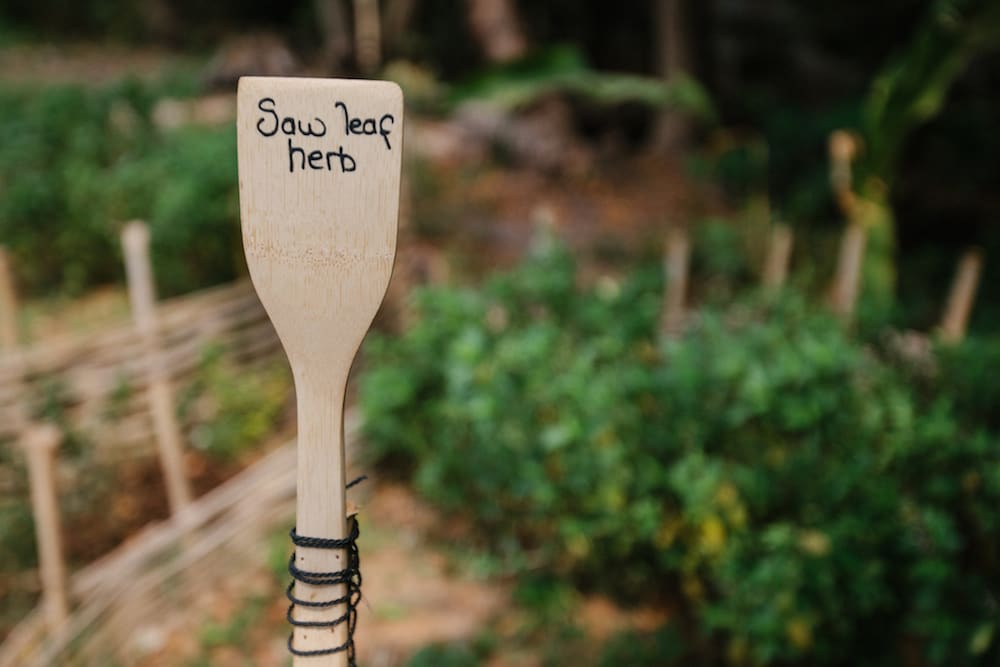 Since the amok would take the longest to cook – we prepared that first. Our chef taught us how to process each specific ingredient on the cutting board; we went to work. Once the herbs were ready to go, we combined them in a mortar – along with some spices – to create a paste.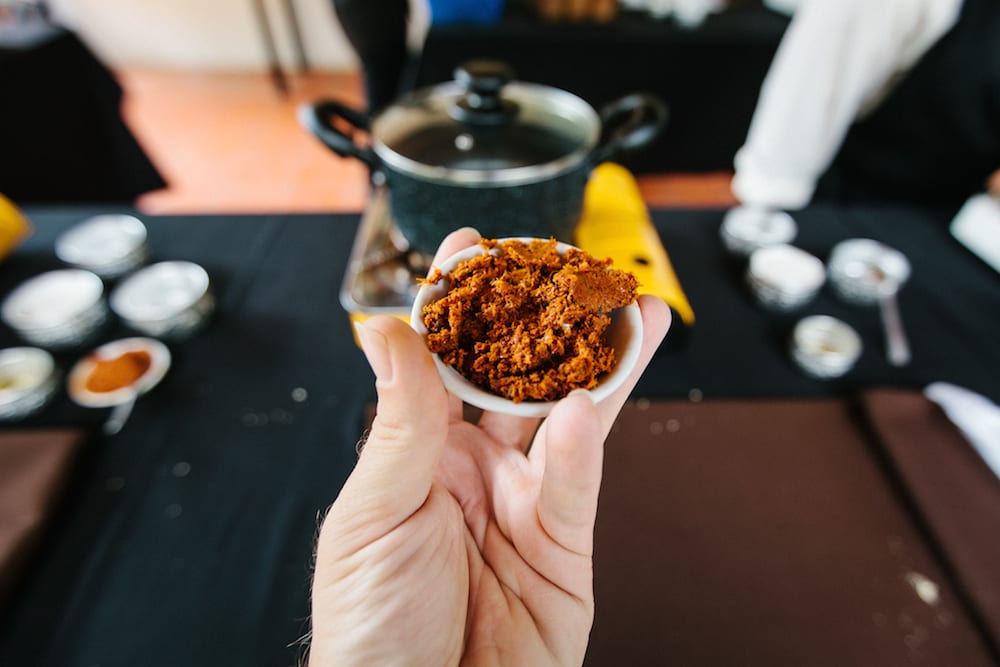 We added oil to our hot pots, mixed in the paste, and then sauteed fresh bar fish until it was white in color. Next we added in coconut cream, shrimp paste, and water – mixing the boiling ingredients together to create our curry. Lids on, stoves off.
We prepared dessert next: sticky rice flour balls with palm sugar. First, we combined a tiny bit of water with the rice flour, mixing it with our hands until it was smooth, even, and firm. Then we pinched off small clumps, rolled them into balls between our hands, and made a single thumb imprint – that's where chunks of palm sugar would go. We folded the dough back over the palm sugar; rolled them back into smooth balls.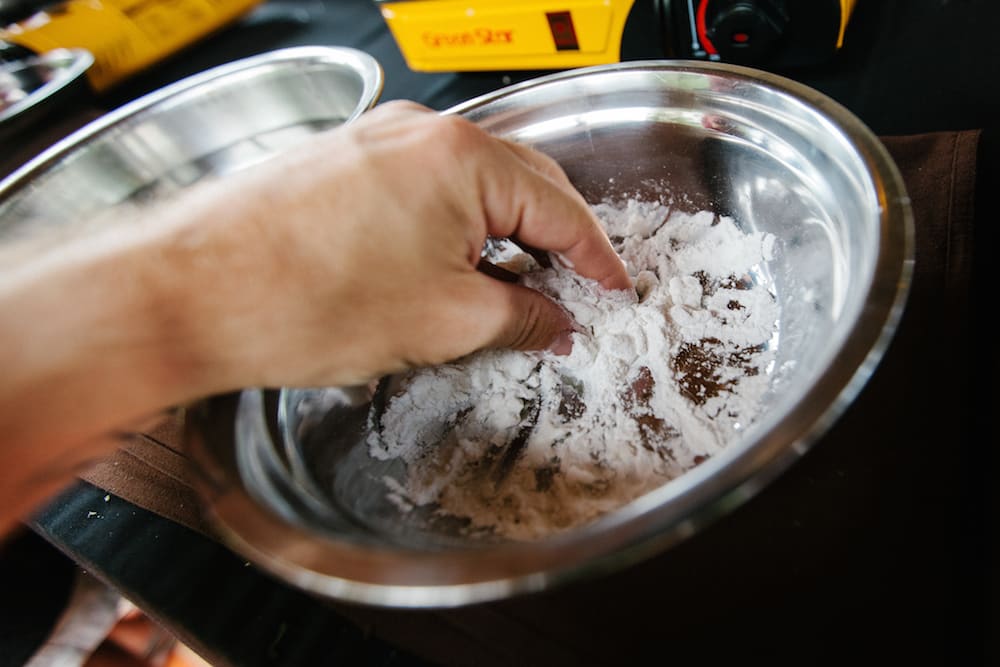 Once we finished preparing the small spheres, we dropped them into boiling water – cooking them until each one floated to the top. Once they floated, the balls were ready to go; we scooped them out into cold water to cool.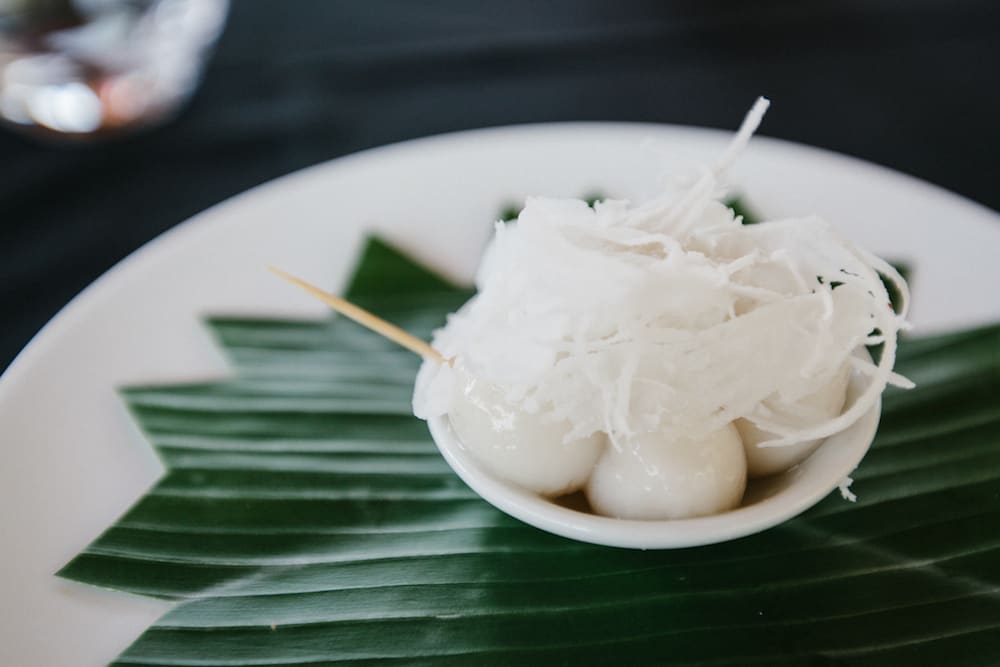 Finally, we prepared our mango salad. We used potato peelers to slice the not-quite-ripe, but sweet and tangy fruit. Then we sliced the tomatoes, grilled chicken breasts, and basil. Next we combined the ingredients in a bowl; added the sauce – a combination of chopped peanuts, palm sugar, fish sauce, garlic, shallot, and lime juice. I prefer my mango salad with some kick, so I added fresh chilli peppers to taste.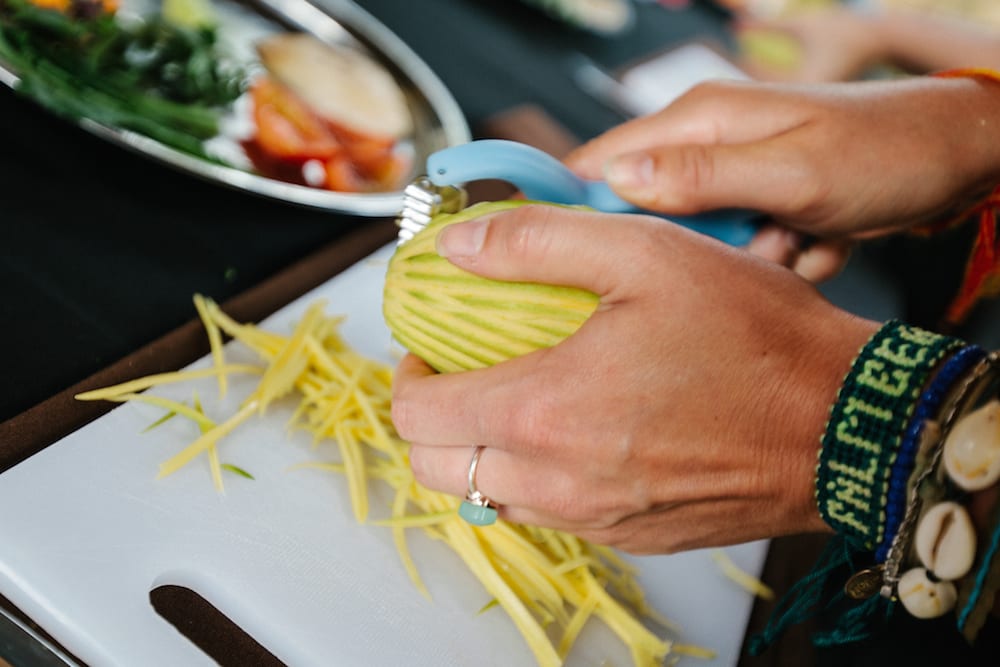 As soon as we finished preparing the salad, we carried our plates to a garden pavillion, where a set table and drinks were waiting for us. We indulged in our own creations; as we finished each subsequent dish, another was delivered to us.
The food was light but filling, loaded with flavor, and tasted incredibly fresh. And best of all, we made it ourselves! The Cambodian cooking class was a great way to not only learn about Khmer culture, but participate in it firsthand. After the class, we were provided with our own Khmer recipe books so that we could make those dishes and more on our own.
Not only was cooking Khmer food a fun (not to mention, delicious) activity, but by practicing the recipes at our homes in other parts of the world, we're doing a small part in preserving this beautiful culture.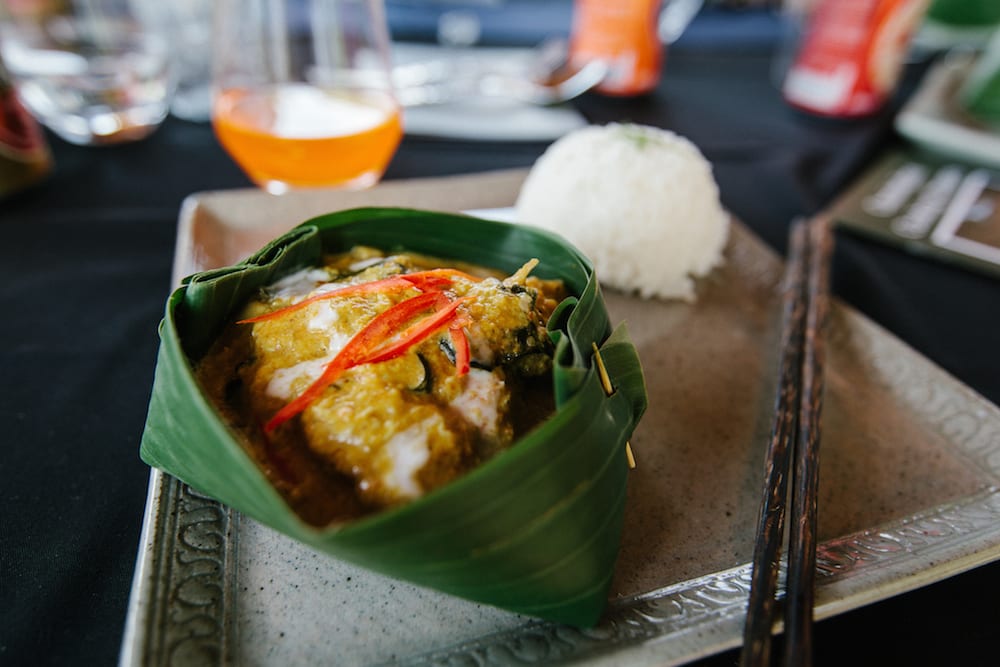 Photos: Chris Brinlee, Jr.