This article was written in collaboration with Shopback.
1. Pineapple Tarts – Old Seng Choong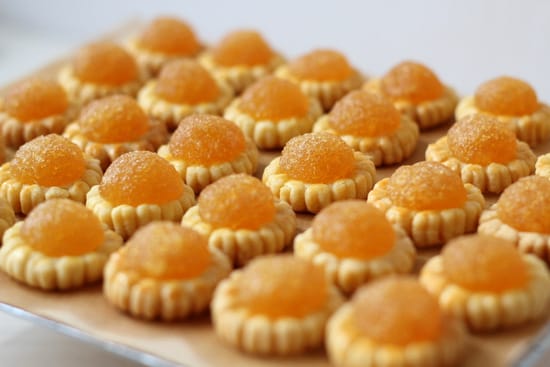 Source: recipegreat.com
Pineapple tarts are possibly the most popular Chinese New Year snack. The best pineapple tarts are buttery and crumbly; accompanied by a generous portion of pineapple jam that's fresh and not too sweet.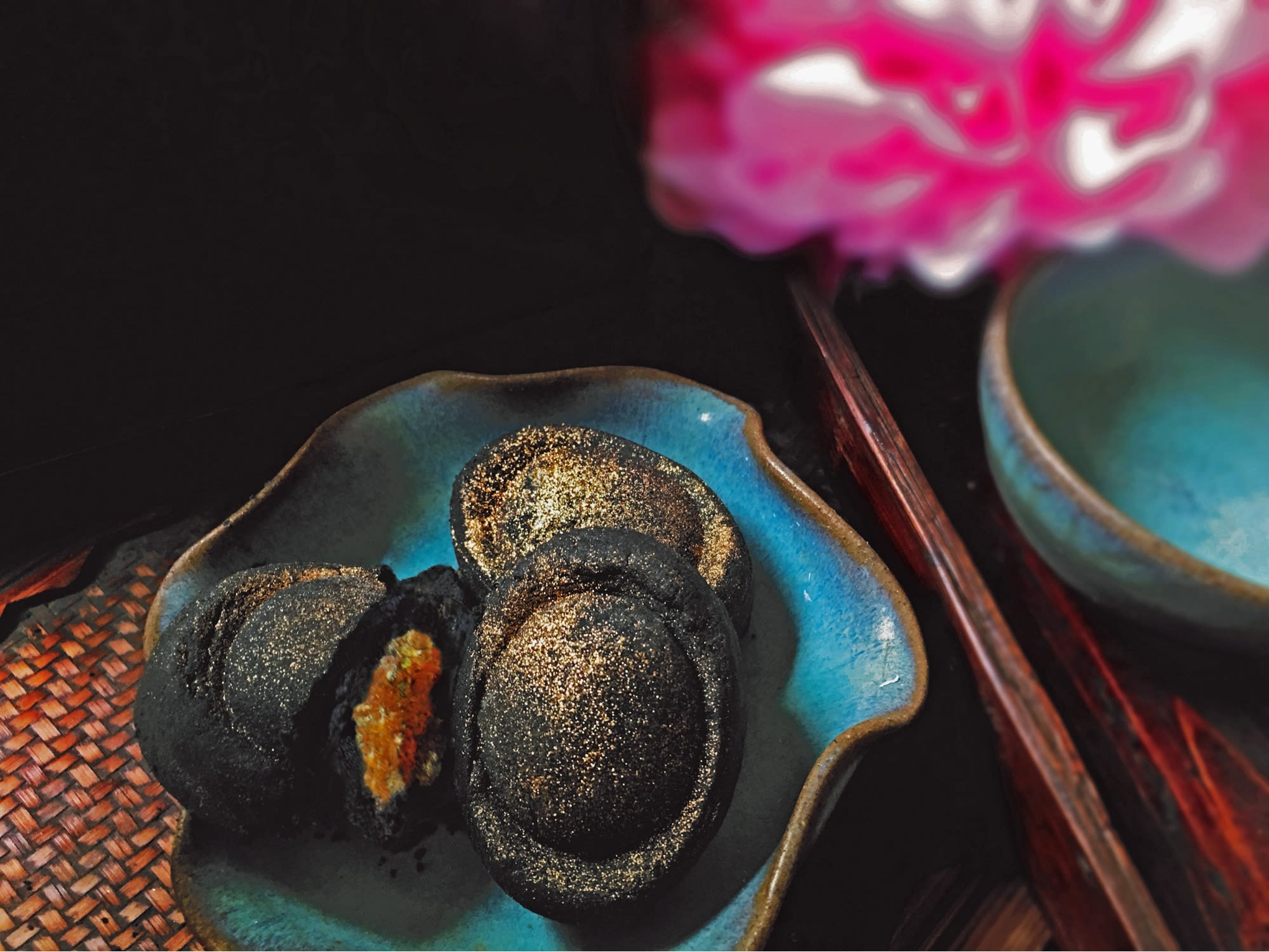 Source: oldsengchoong.com
Such is the demand for pineapple tarts many bakeries have come up with exciting flavour combinations like salted egg bak kwa, blueberry and even boozy versions filled with rum.
Klook Recommends: Old Seng Choong
Old Seng Choong's pineapple tarts come uniquely shaped as ingots – a popular form of currency way back in ancient China. Their original pineapple tarts alone deserve commendation, but they outdo themselves every year with unique flavours like yuzu, coconut and even "chargold bak kwa".
Old Seng Choong
Price: Starting from SGD30 per pack
Purchase online from the official Old Seng Choong website and collect in town!
2. Salted Egg Fish Skin – The Golden Duck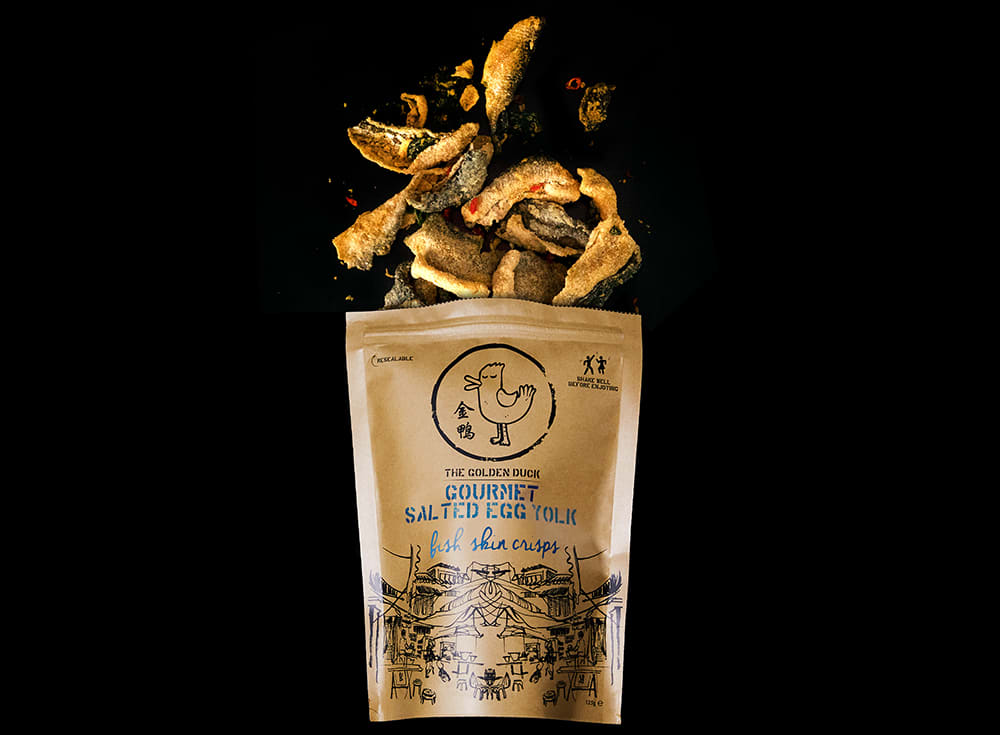 Source: vulcanpost.com
One of the new kids on the list – fish skins have earned a spot on many Chinese New Year snack tables and for good reason. You'll fall in love with these crispy, savoury snacks and you'll probably have trouble putting the bottle down.
Klook Recommends: The Golden Duck
Competitor brand Irvins has quite the cult following but some say the salted egg yolk fish skin from The Golden Duck packs a bigger punch in terms of flavour. No way to find out which one is better without trying some for yourself!
The Golden Duck
Price: Approximately SGD7 per pack
For a full list of outlets, check out The Golden Duck official website.
3. Kueh Bangkit – Bengawan Solo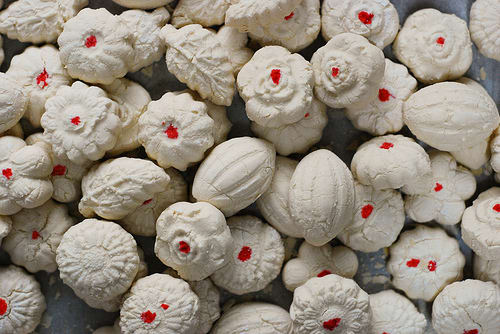 Source: messywitchen.com
Kueh Bangkit is a smooth-textured cookie made out of coconut cream and pandan leaves mixed with tapioca or arrowroot flour. They're also known as "coconut cookies" or "tapioca cookies" in English.
If you wonder about the creativity people put into making different shapes of the Kueh Bangkit, the cookie actually started as a religious food offering shaped like ancient Chinese currency. Now, though, it comes in many different floral and animal shapes.
Klook Recommends: Bengawan Solo
Crumbly, light and with just the right amount of coconut-y goodness, Bengawan Solo's Kueh Bangkit has our vote. Try their Gula Melaka version for a caramel twist to this traditional favourite.
Bengawan Solo
Price: SGD17.80-19.80 per tray
For a full list of outlets, check out the Bengawan Solo official website.
4. Bak Kwa – Lim Chee Guan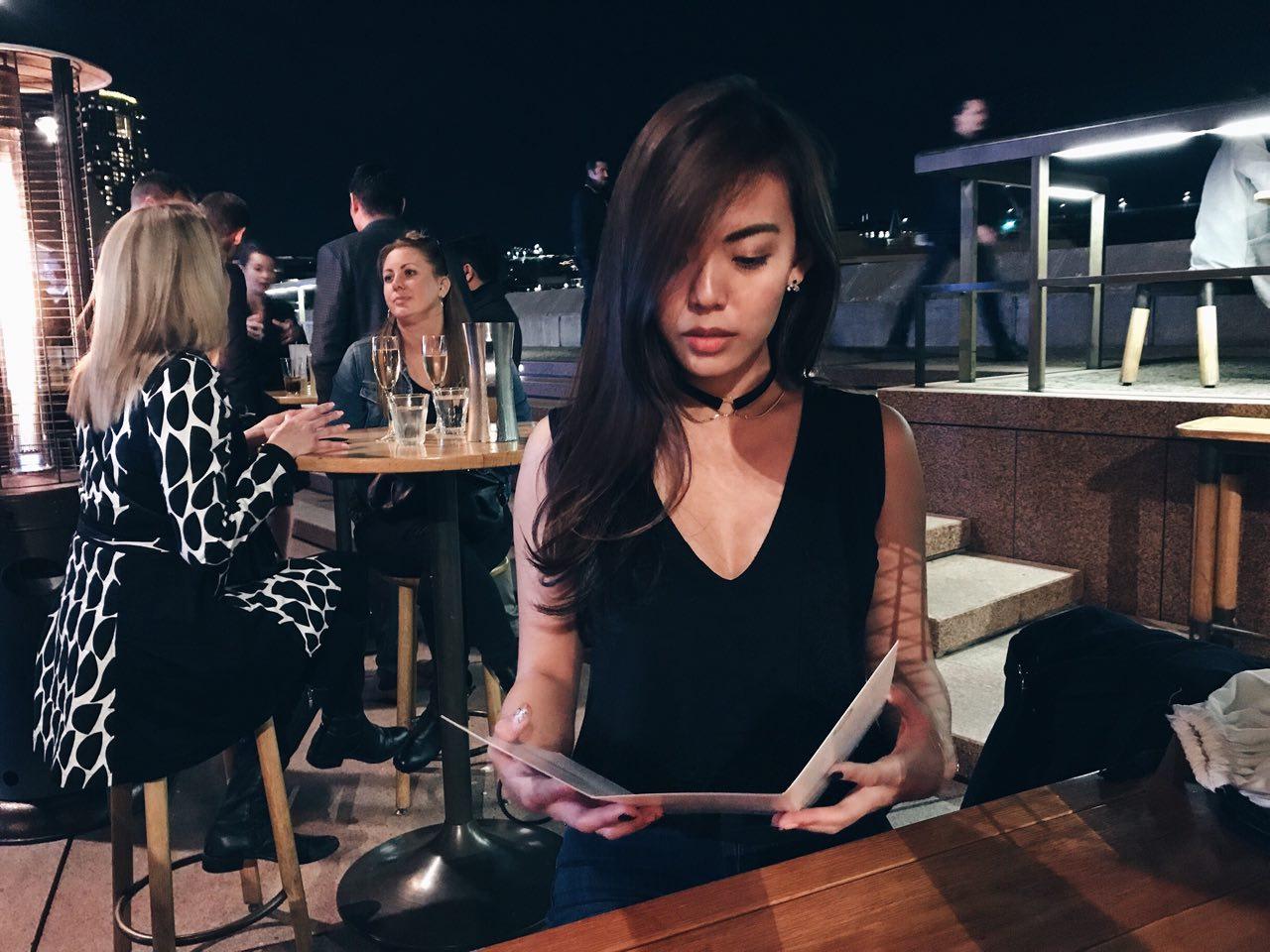 Source: danielfooddiary.com
Also known as Chinese pork jerky in English, Bak Kwa looks exactly like Western jerky, but with thinner slices. It's the perfect blend of sweet and salty on dried meat, beef or mutton, and it's prepared with spices, sugar, salt and soy sauce.
In China, meat was actually considered a luxury for many, so it's reserved for special events like the Lunar New Year. Bak Kwa is also said to be introduced to Singapore by Chinese immigrants, and when Singaporeans got a hold of the dish, suffice to say, they turned it into their own – spicier and grilled to mouthwatering perfection.
Klook Recommends: Lim Chee Guan
While most people know Bee Cheng Hiang, Lim Chee Guan's Bak Kwa is said to be juicier, meatier and doesn't dry out as fast. Unfortunately queues seem to be equally as long for both (up to hours at a time) but if you only have time to try one, make it Lim Chee Guan.
Lim Chee Guan
Price: Approximately SGD50 per kilo
For a full list of outlets, check out the Lim Chee Guan official website.
5. Peanut Cookies – Smiling Orchid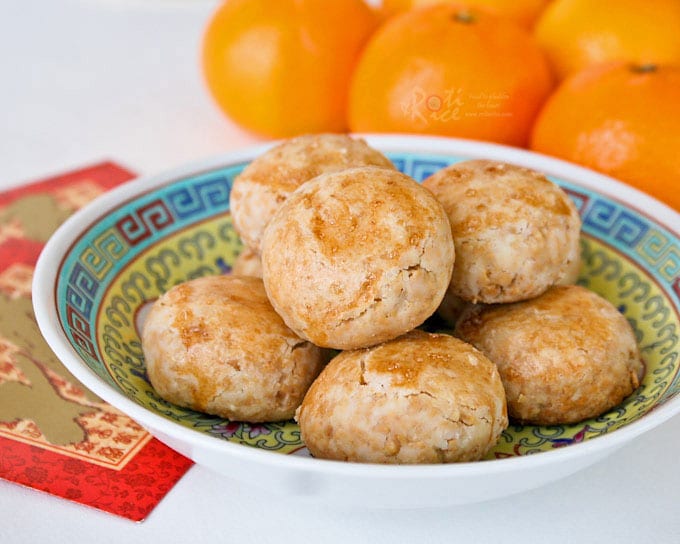 Source: rotinrice.com
Don't be surprised if you find yourself munching nonstop on cookies – they really are just that good. You'll recognize them if you see round-shaped, bite-sized cookies made by combining flour, ground peanuts, and sugar. Some of them are sweet like peanut butter, but some are made with a pinch of salt to bring out the peanut flavor even more.
Peanuts are lucky in Chinese culture because "peanut" in Chinese is "fah sung," which also means long life, prosperity, and culture – so might be a good thing after all if you keep munching.
Klook Recommends: Smiling Orchid
Crumbly, nutty and not as sweet as its counterparts – Smiling Orchid has some of the best peanut cookies around. Other nut variations are common, so if you're more of a cashew or almond fan, it's likely you'll be able to find a bottle there too.
Smiling Orchid
Price: Approximately SGD20 per bottle
Address: 25 Ghim Moh Link #01-05, Singapore 270025
6. Kueh Bahulu – Warisan Recipe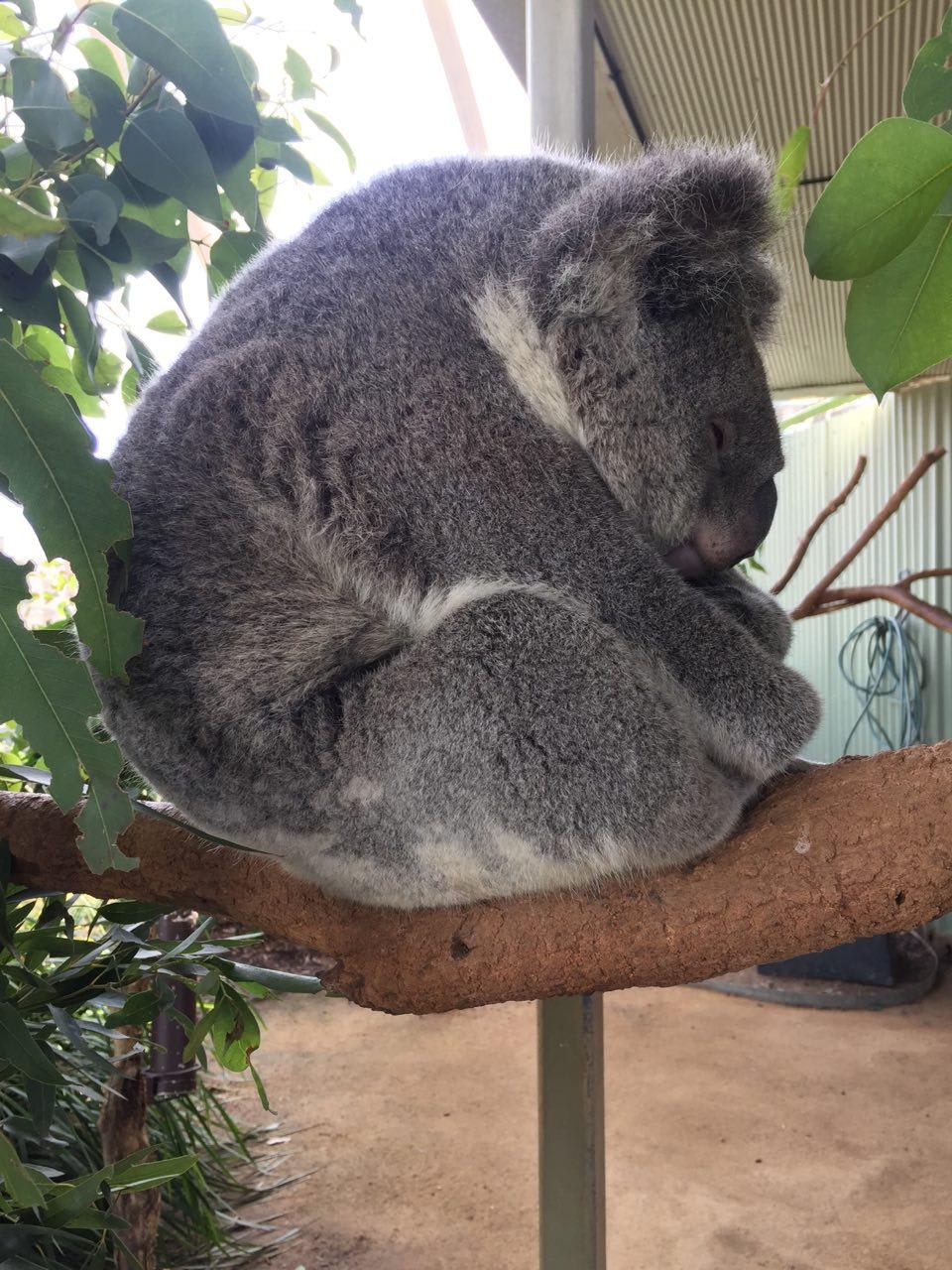 Source: Flickr
Also known as "mini egg sponge cakes," Kueh Bahulu's origins are not known by many, but it is said that it came from the time when the Portuguese occupied Southeast Asia. The word "bahulu," after all, resembles the Portuguese word "bolo," which means cake.
This delicacy is traditionally baked in a copper mold over a charcoal fire, but now it's only baked in the oven. It comes in various shapes and sizes and is characterized by its sweet and airy taste coupled with a spongy and dry texture. Take with coffee or tea for best results.
Klook Recommends: Warisan Recipe
Warisan Recipe sells Kueh Bahulu exclusively – and when a shop only sells one thing you know they do it really well. They offer the traditional Kueh Bahulu but also other interesting flavours like cheese, durian and strawberry.
Warisan Recipe
Price: Approximately SGD20 per bottle
Address: Block 221 Boon Lay Place, #01-120 Boon Lay Shopping Centre Singapore 640221
7. Prawn Roll – Tai Sun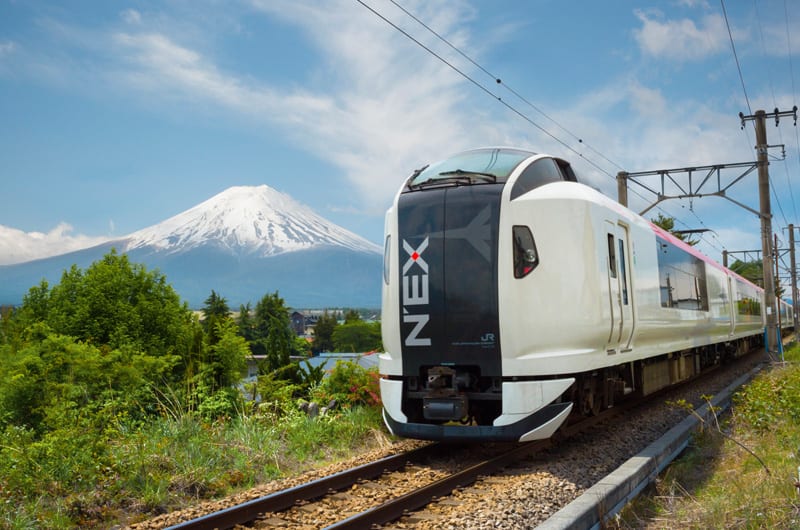 Source: thefinder.com.sg
These highly-addictive snacks are filled with tasty shrimp paste or hae bee hiam, wrapped up in a popiah (spring roll) skin, and then deep fried.
Simple as it may be – bottles of these fly off the shelves in record speed everytime Chinese New Year swings round the corner. The most common varieties come in original or spicy, with most people going for the original version.
Klook Recommends: Tai Sun
Local brand Tai Sun is more famous for their nuts and cocktail snacks, but come Chinese New Year they also whip up mean bottles of prawn rolls! Pop by any major supermarket and you should be able to get your hands on some.
Tai Sun
Price: Approximately SGD14 per bottle
Available at all major supermarkets.
8. Love Letters – Wang Lye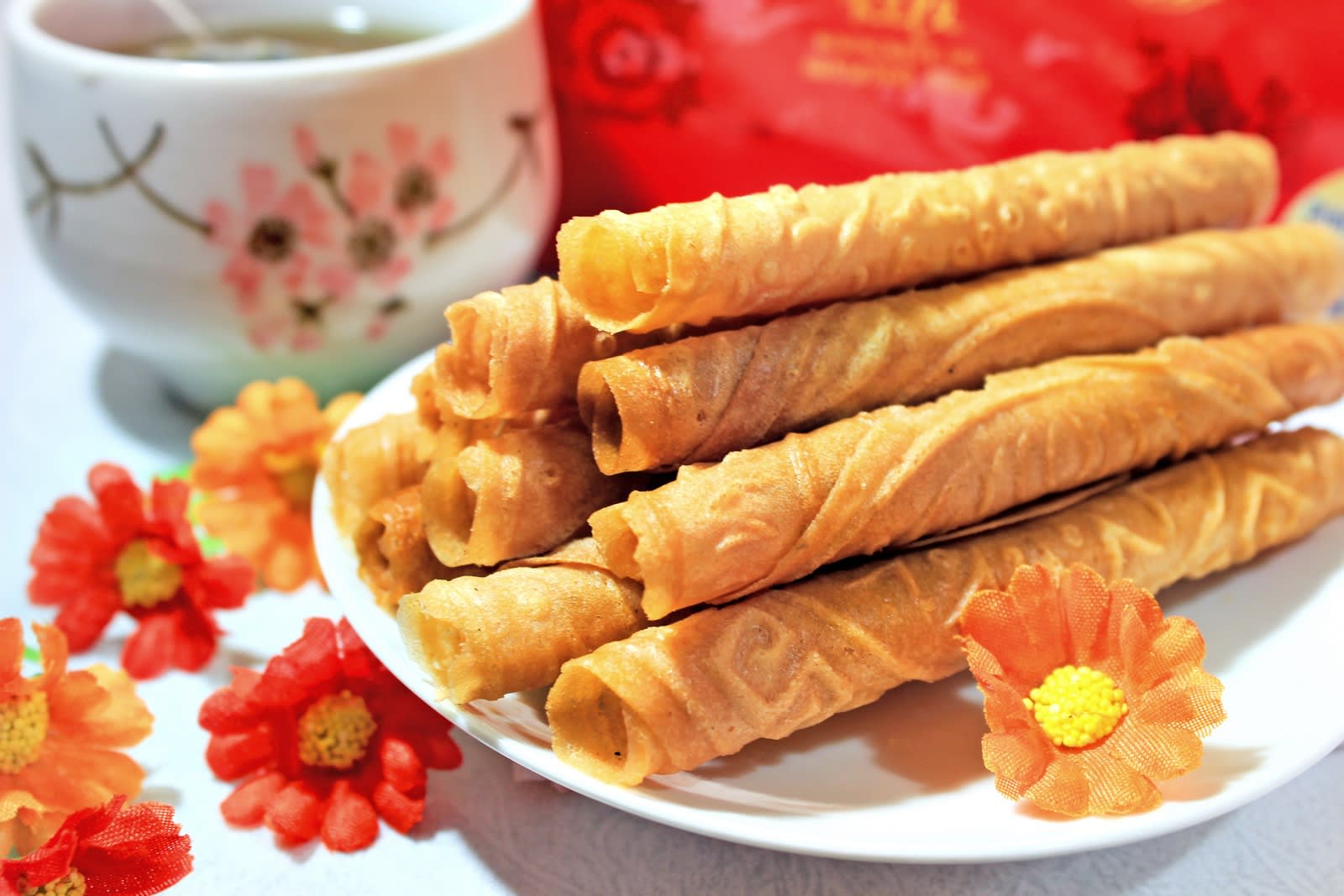 Source: theladiescard.com
It's difficult not to fall in love with "love letters". Lovers used to send sweet nothings to each other by etching symbols onto the wafer. After reading its contents, the recipient would eat it for two reasons: first, to make sure that no traces are left of their letters, and second, to symbolize that the recipient took their lover's words to heart.
Klook Recommends: Wang Lye
Wang Lye's love letters are crisp, light and not too sweet. Each bottle goes for just SGD5.35, which is great because we assure you one bottle is never enough!
Wang Lye
Price: Approximately SGD5.50 per bottle
Available at FairPrice and all major supermarkets.
9. Nian Gao – Swee Heng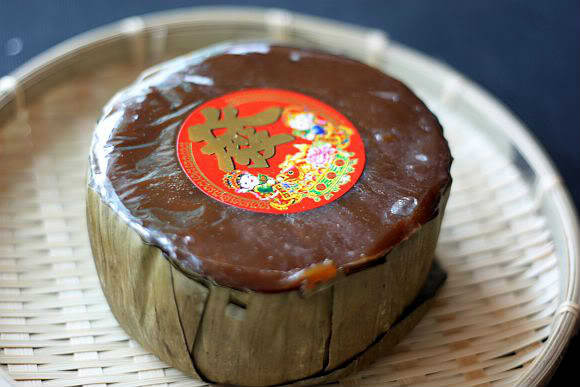 Source: sugareverythingnice.blogspot.sg
Nian Gao is a sticky rice cake made from glutinous rice flour and sugar typically consumed during Chinese New Year as a symbol of good luck. Nian Gao is sliced and then either steamed or deep fried. Interesting flavours like durian Nian Gao have sprung up in recent years but it's definitely not everyone's cup of tea!
Klook Recommends: Swee Heng
People typically visit homegrown local bakeries like Swee Heng for their Nian Gao fix.
Swee Heng
Price: Approximately SGD50 per kilo
For a full list of outlets, check out the Swee Heng official website.
10. Sugee Cookies – Bengawan Solo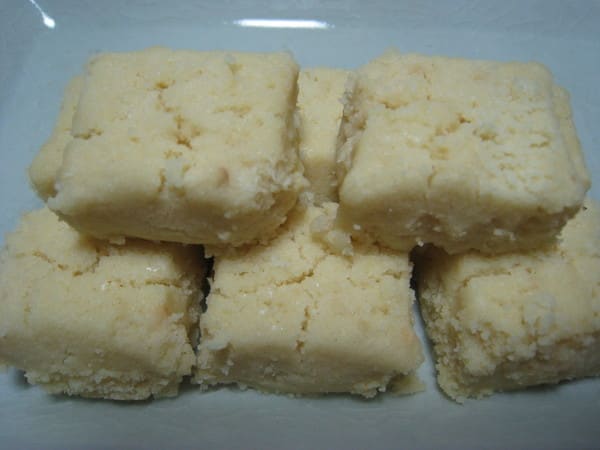 Source: jenniferju0907.pixnet.net
Sugee cookies are typically made of either cashew or macadamia and are so crumbly they literally melt in your mouth. The closest pastry cousin to the sugee cookie would be shortbread – both have that dense, buttery flavour that will keep you coming back for more.
Klook Recommends: Bengawan Solo
Bengawan Solo occupies two spots on this list and for good reason. You can taste the freshness of the butter in their sugee cookies and they literally disintegrate the moment you put them in your mouth. Because they are so delicate, we recommend handling them with care, especially if you're planning on gifting a tray to someone else!
Bengawan Solo
Price: SGD18.80-19.80 per tray
For a full list of outlets, check out the Bengawan Solo official website.
Ready to celebrate the Chinese New Year?
The festive atmosphere in Singapore is simply hard to get away from, and you probably wouldn't want to get away from it anyway. You hit two birds with one stone too: with these snacks, you'd get your fill of delectable eats and get your fill of good fortune and prosperity enough to last you for another year.
Shop for Chinese New Year on Shopback Singapore and earn up to 30% Cashback from over 1,300 online brands like Zalora, Lazada, and Expedia!
| 4G SIM Card (SG Pick Up) for Singapore | Universal Studios Singapore™ Ticket (1 Day Pass) | Changi Airport Transfers (SIN) for Singapore |
| --- | --- | --- |
| | | |
| Book now! | Book now! | Book now! |