When the powder comes down in bucket loads, there's more to Japan than the downhill pursuits. This snowy nation is a winter winner, with cold air blowing in from Siberia, bringing snow up to six metres deep. While Tokyo, Kyoto and Osaka do get some of the frozen stuff, you can easily access the country's snowiest corners from these major hubs. The heaviest snowfalls are found north of Sapporo; February is peak season, but there's snow from November to May. Plenty of time to layer up and do winter well.
Chilly Chitose
If you're looking for snow-adventures, and a blizzard of fun for all, Hokkaido Sapporo Chitose North Snow Land Activities with Shabu Shabu Nabe is the snowy icing on the cake. Here, the air is so fresh, it's biting (in a good way), and the whiteout landscape is the perfect canvas for fun. Hit the hills for adrenalin-inducing tube sledding, watch the kids ride a mini snowmobile or pile-in for some snow rafting. Travel on a 4-wheeled All-Terrain Vehicle as you plough a path through the snow or take a moment to hear your thoughts (uh-oh!) amongst the cold quiet, on horseback. Top up your energy with a hot meal of shabu shabu nabe, and warm up from the inside out.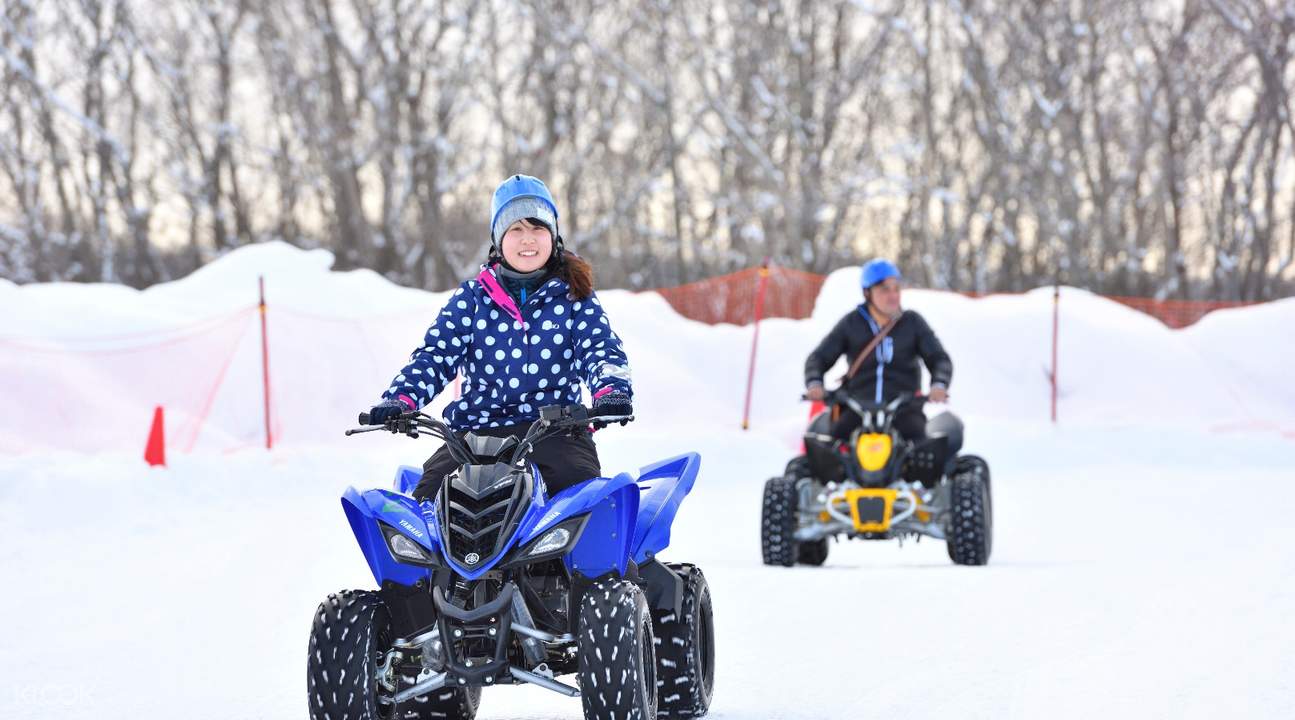 Driving Snow
Still in the northern island capital of Hokkaido, Sapporo has more winter activities up its sleeve. Here in the host city of the 1972 Winter Olympics, get behind the wheel for a Snow Driving Experience in Sapporo. Driving in the snow is different from your regular on-road action. So, to help keep your steering, acceleration and braking smooth, pretend you've got a piping hot coffee in your lap. Do. Not. Spill it! In a race car, learn from an expert driver as you experience the feeling of drifting and spinning on snow-covered roads. Then take full control! Low temperatures mean high thrills as you navigate the snowy slips and slides. Take on your crew; race to see who'll earn top snow driving props. And when you're done shifting gears, get a belly full of hot pot.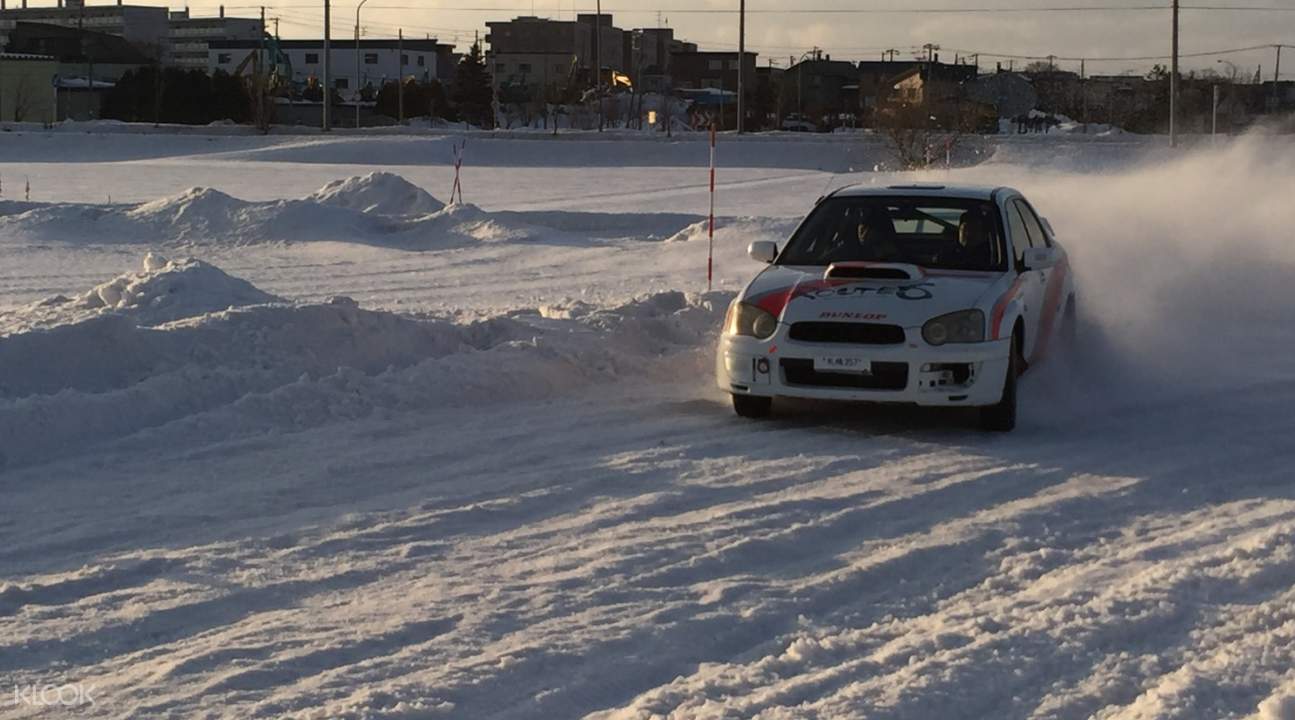 Snow Games and Golf
One hour from Sapporo is Bibai, home to a wide range of winter action. The Bibai Snow Land Experience in Hokkaido lets you explore the postcard-pretty landscape on a group snowmobile tour. Keep your crew busy with a snow-packed itinerary full of lit winter activities. For the fans of gentle pursuits, go snow tubing, play a game of snow soccer or spin and bounce your way around the snowfield in a bubble ball. If you're looking to soak up the silent beauty, a scenic snowshoe lets you experience the scenery under your own steam. If the thrill is more your thing – ride the fat bike, go snow rafting or mini-snowmobiling. You do you.
Bibai Snowland is the only ski resort in Japan where you can play a round of snow golf. Capture the money shot as you tee off; snow dust flying around you. To practise your snowy strokes on this pristine course, the Snow Golf Experience at Bibai Snowland in Sapporo is a one-of-a-kind game of golf.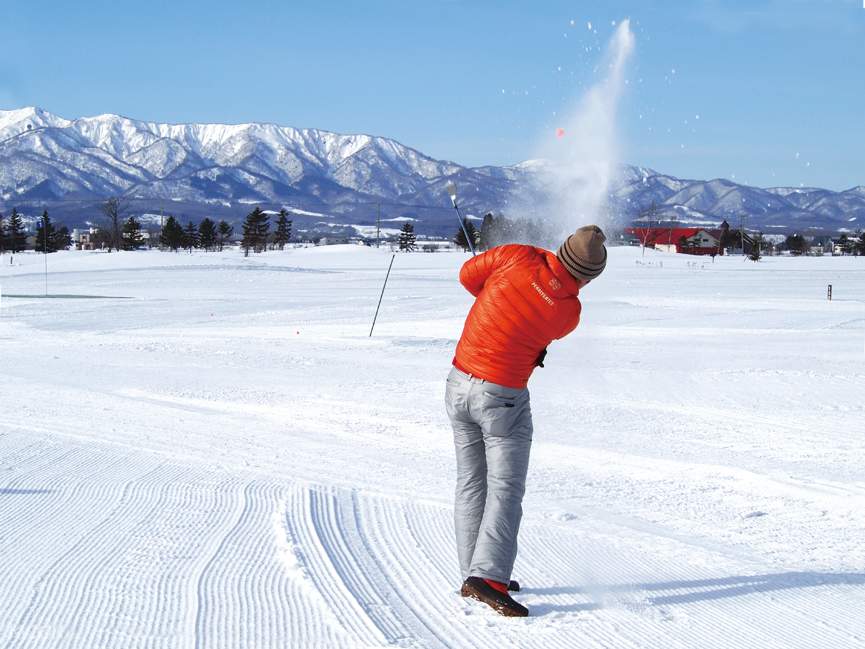 Polar Primates
Known as snow monkey park, this is the only place on the planet where you can see wild monkey's bathing in a hot spring; doing their thing in their natural habitat. Before you catch this winter wildlife spectacle, tuck into a Japanese beef sukiyaki lunch – a yum hot pot-style meal. See these red-faced, human-like creatures cosying up to each other, with steam rising around them. Don't miss a thing – your English-speaking guide will explain this phenomenon on your Snow Monkey Day Tour with Sukiyaki Lunch from Tokyo. Remember your snow-friendly shoes and rug up – otherwise, you'll be tempted to jump in the warm monkey bath!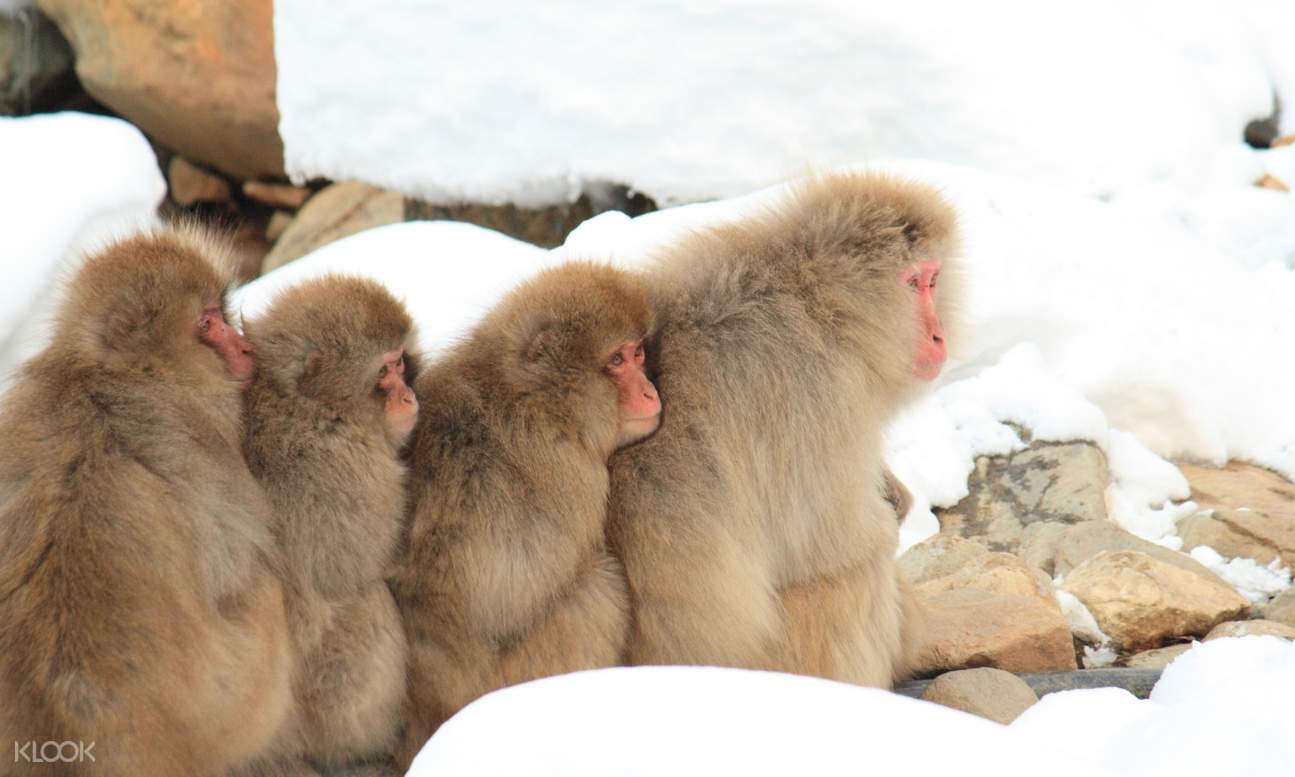 Tree Creatures
Strap on snowshoes and walk into the enchanting Orofure Pass on a 2-hour Snow Monster Tree Watching and Snowshoeing Tour in Noboribetsu. Keep your camera ready as the ghostly juhyo ice trees guard your path like big frozen brutes. These colossal conifers are covered in layers of hoar frost, rendering them as lofty, life-like creatures. Exposed to nature; powerful winds, cold temperatures and snow all combine to create these majestic monsters, so no two juhyo are alike. Stop to breathe in the silence of this whitewashed world, make a snow angel and take a snowy selfie. There's also mind-blowing, panoramic vistas across Lake Toya and Mt. Yotei.
Snow Shine
Escape to the striking UNESCO World Heritage Site of Shirakawa-go. Get a Japanese slice of life, going back 300 years; A-shaped houses set against an imposing mountain scene. This seasonal tour takes you to the traditional and enchanting village, where you can walk the streets and watch the lights illuminate this snowy hamlet. Leave the real world behind, as twinkling lights pop against the clean snow. [Klook Exclusive] Shirakawago Illumination Wonderland Trip from Nagoya or Takayama is a unique event, with only a small number of trips offered each year. Wear warm layers, to experience the lights, bright against the black night. 
Sports and BBQ
Sapporo has a host of snowy-based sports, and one of the best ways to try them is on a Snow Field BBQ and Snow Rafting Experience with Optional Snowmobiling in Sapporo. Sit on a 25km-long snowmobile and zip down snow-covered tracks as the sparkling landscape whizzes by. For real fun, hop aboard a snow raft as you're pulled by snowmobile; feel the frosty breeze in your face while you ride through the winter terrain. When you're done with your winter activities, head inside an igloo-like Kamakura snow hut to get your fill with a tasty, hot, all-you-can-eat Genghis Khan grilled lamb BBQ.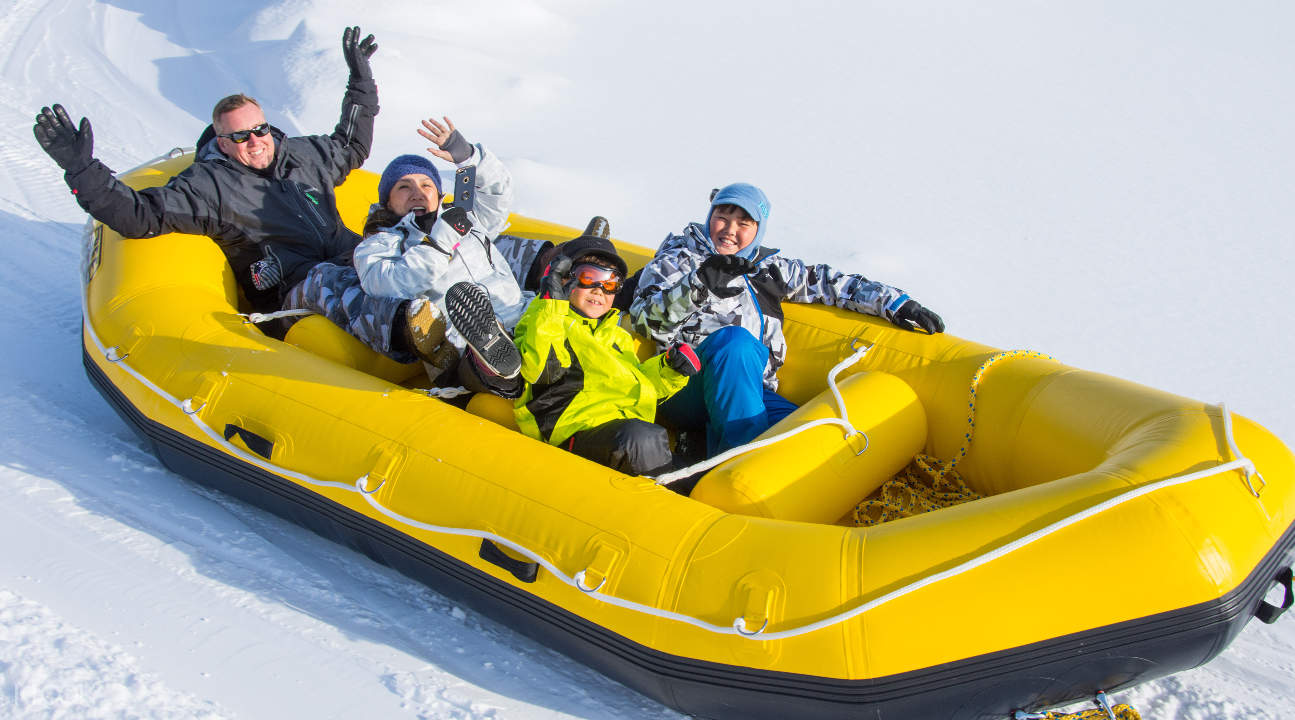 Frosty Festival
Every February, the city hosts The Sapporo Snow Festival. Spread over one week and three sites, this festival is the jewel in Japan's winter crown, with more than 2 million visitors flocking to see the snowy spectacle. Marvel at over 120 snow sculptures at the Odori Site, where these impressive structures reach whopping heights. If you want to see some extra ice sculptures, the Susukino Site has 100 of them. When the sculptures are lit up at night, it's magic, and the Sapporo TV Tower is a top spot to see the twinkly vista. For the young at heart, let loose on the snow slides or go ice rafting at the Tsu Dom Site.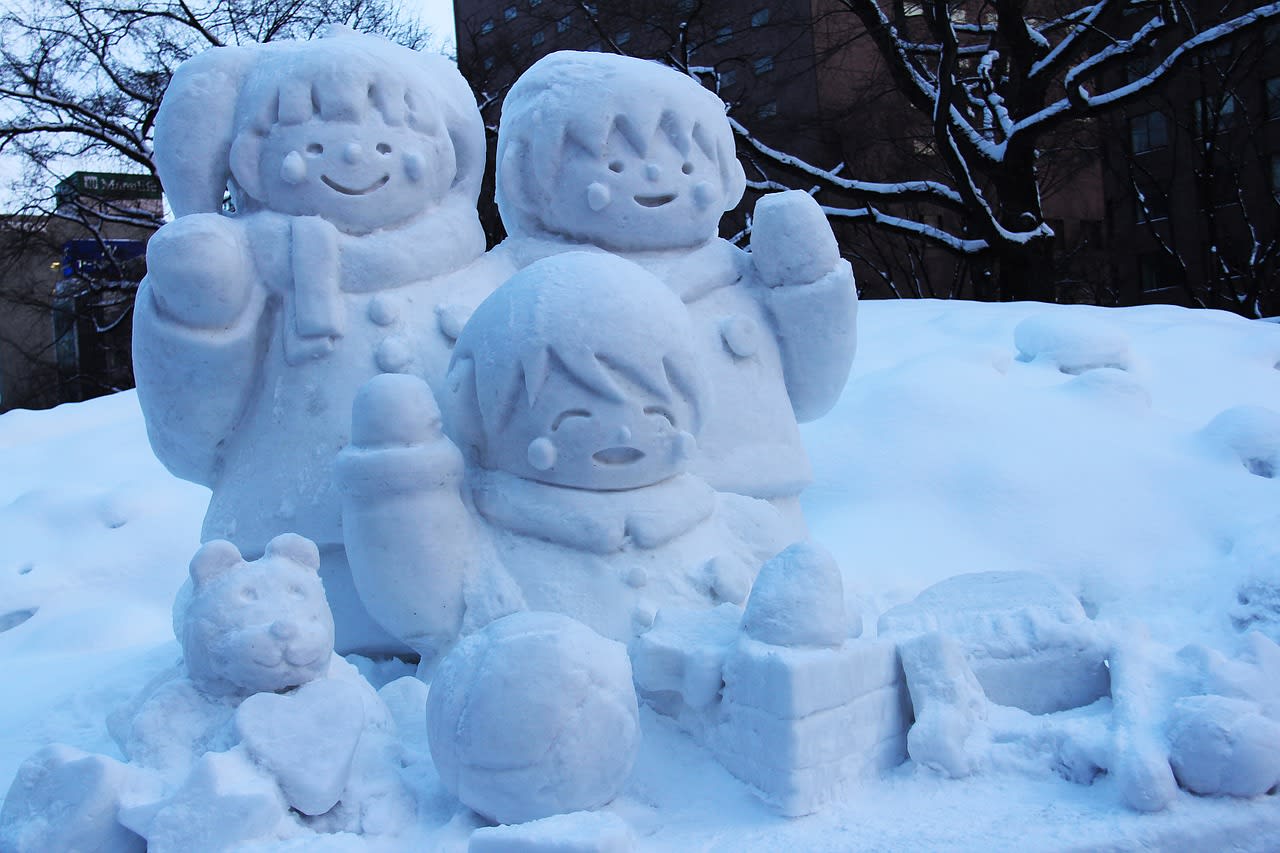 Wintertime Onsen
You haven't lived until you've soaked yourself in an open-air bath at a hot spring. The experience of sinking into the steamy water, surrounded by the snowscape, is pure bliss. You can find these winter pool-paradises in mountainous regions and river valleys. And they're not just lovely to look at and immerse in; these onsens are filled with mineral-rich water which helps Sayōnara sickness. For the best chilly season treat, head to Hokkaido's Noboribetsu Onsen, in Shikotsu-Toya National Park.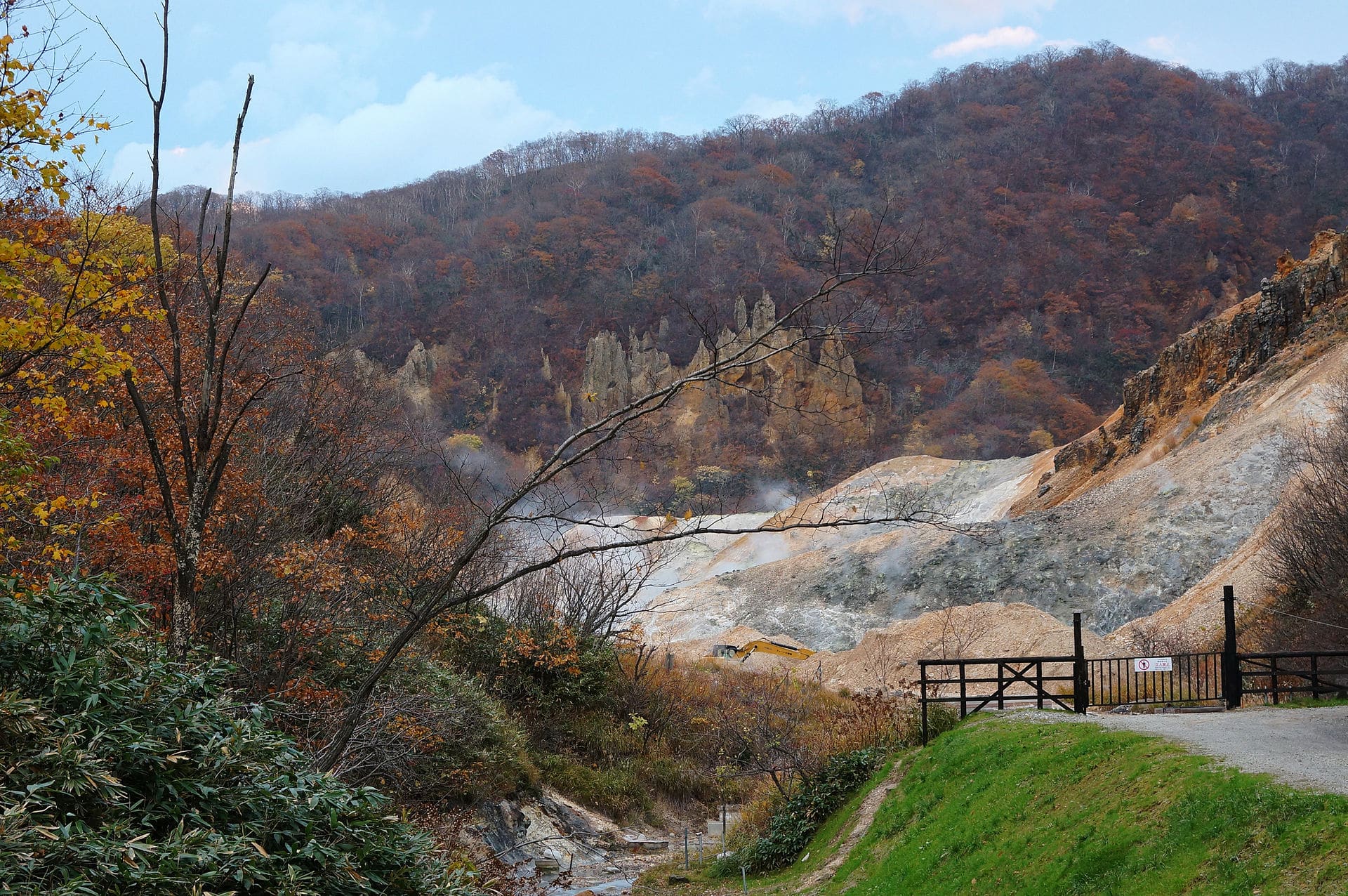 Ice-Sea
It's not often you get to see a sea of ice, so don't miss the Sea of Okhotsk near Hokkaido. From the end of January until early March, this sea becomes an endless body of drifting sea ice; otherworldly and peaceful. Take a boat from Abashiri on a one-hour voyage and scan the horizon as the boat cuts its way through the ice. At the Okhotsk Ryuhyo Museum, you can learn about ice flows, as well as what creatures call these depths home.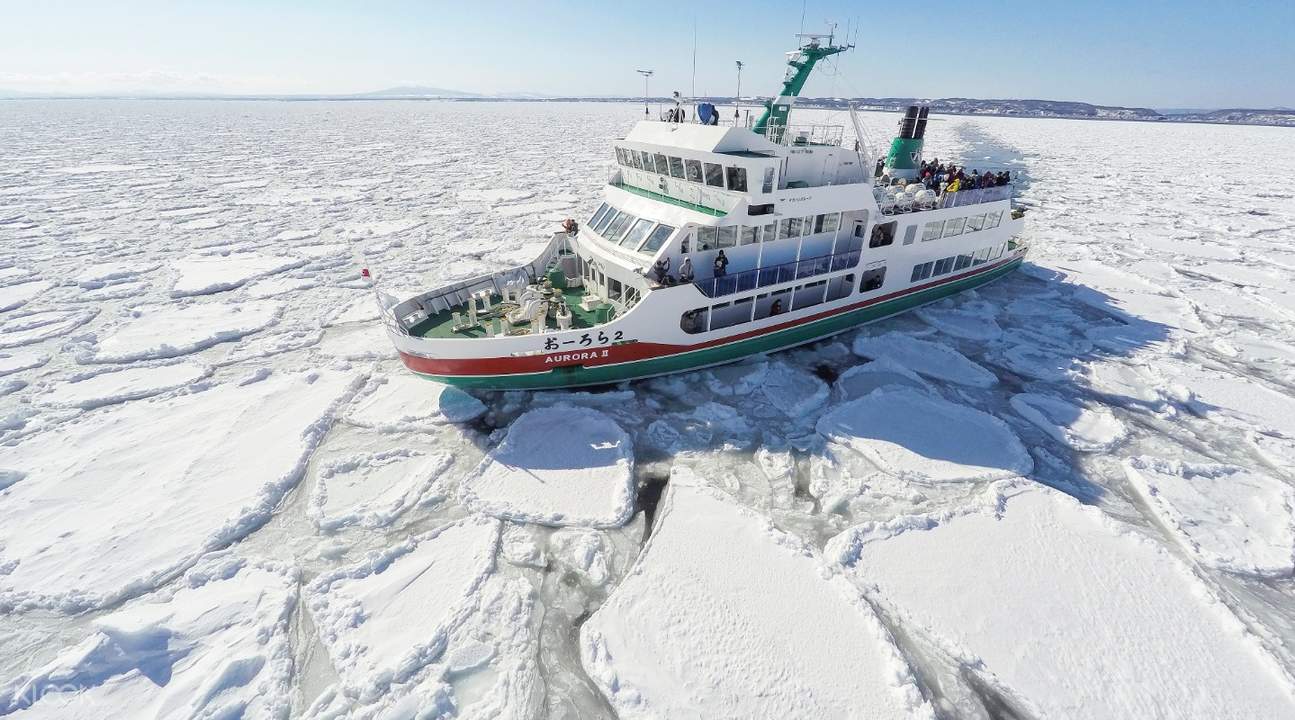 More Snow Adventures
Just when you think there's snow more to do in Japan in winter, think again. Keep the cold times rolling with a
Shinshinotsu Lake Smelt Fishing
trip. Catch spelt and dace, and even have your catch of the day tempura-ed right there and then. Or, take the
Lake Shikotsu and Lake Toya Winter Seasonal Day Trip From Sapporo
, to see two of Hokkaido's most Insta-worthy waterways.