All you need is larb!
Artbox Singapore is back again, bigger and better than before! For the uninitiated, Artbox is one of the most popular markets in Thailand where you can find local retailers selling everything from food to beauty products to art and of course fashion.
This year, Artbox makes its reappearance over 2 weekends, 25th to 27th May as well as 1st to 3rd June, 3pm-11pm, at the Bayfront Event Space near The Shoppes at Marina Bay Sands. This event space is three times bigger than last year's Artbox so you won't have to worry about squeezing with the crowds..
With over 400 different vendors (including some who have flown in specially from Thailand like Porky Studio, Moonset, Nokkajib) spanning over 140,000 square feet, here's how you can get the same Thai fix without leaving Singapore!
1. Your Singha beer fix in your backyard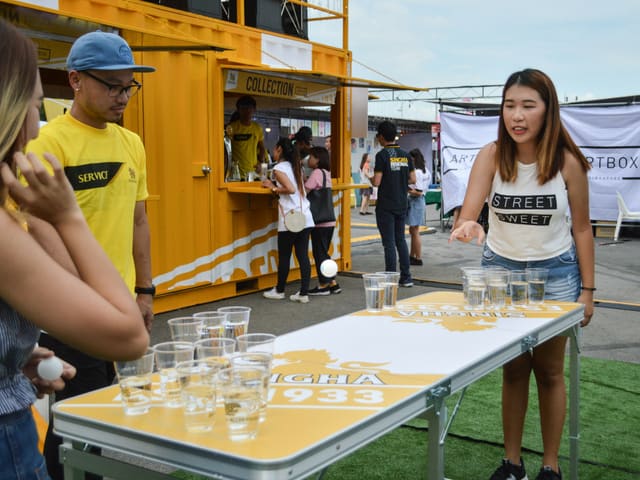 Who says you have to go to Thailand to get your fill of Singha beer? Thailand's most popular lager makes its appearance at Artbox Singapore at the Singha Beer Garden! Grab your drinking buddies and challenge them to a round of beer pong or just enjoy the music provided by the live DJ! They even have photo booth machines for you to immortalize those memories.
2. Relive your Rot Fai (train market) memories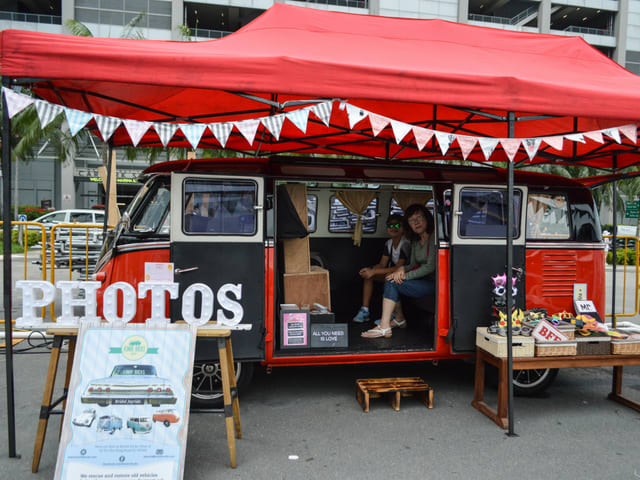 One of our favorite parts of going to Thailand is visiting the huge Rot Fai (train markets). Famous for having vintage motifs at all the Rot Fais, Art Box Singapore does not disappoint! With a fleet of vintage cars, Kombis and artwork by local artist @Feedbeng on the iconic containers, you won't have to worry about not having backdrops for your Instagram pictures.
3. Unique homeware pieces just like at Chatuchak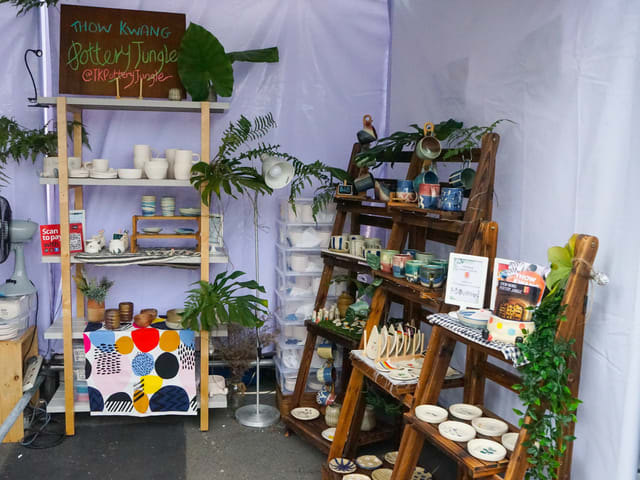 Many of us flock to the Chatuchak weekend market to pick up unique furnishings for our homes. Coming back into trend in the recent months is minimalist ceramic items, wooden pallets and succulents!Thow Kwang Pottery Studio is Singapore's most well known potter, being the only one with a dragon kiln in Singapore. They have pottery classes for you to get your hands dirty and create a beautiful piece for your home. If you haven't got the potter's touch, don't fret! They also have ready made pieces for you to take home.
P.S. If you missed Artbox, Klook your Thow Kwang Pottery experience!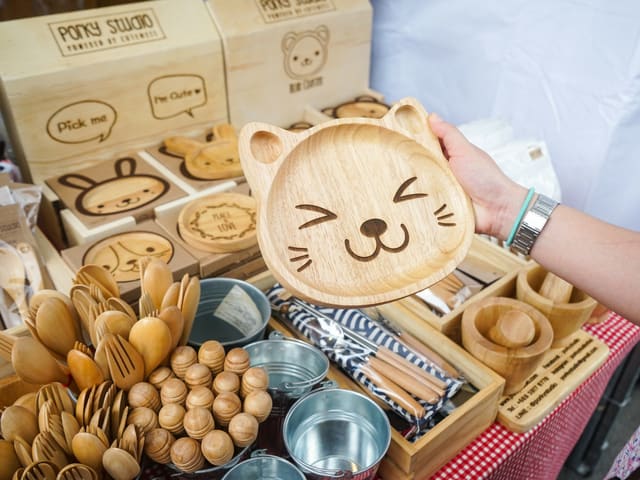 Porky Studio will also be making its appearance at Artbox, bringing you beautiful wooden homeware cutlery that will fulfil your nordic minimalist Instagram dreams. If you missed them here, head to Terminal 21 in Bangkok to get your wood ware!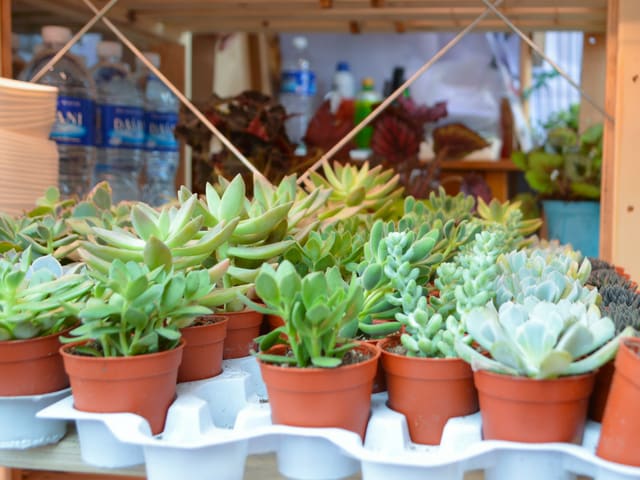 We don't know about you but one of our biggest frustration was not being able to bring the beautiful succulents at Chatuchak home. Lucky for us, they have a whole variety of succulents for you to pick from!
4. Sip on a cup of good ol' Cha Yen (Thai Milk Tea)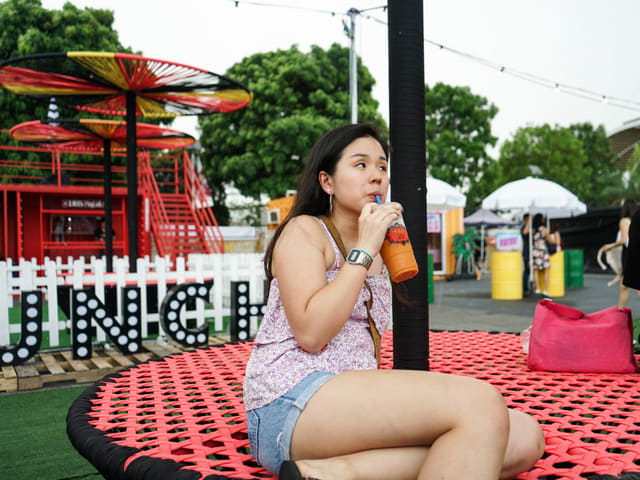 One of the best parts about going to Thailand is sipping on Thai Milk Tea in the sweltering heat. Of course, Singapore's heat is equally bad so you'll definitely have to arm yourself with a cuppa from Soi 555! If the sun is really too much to handle, seek shelter in the many colorful umbrellas.
5. Feast on a variety of appe-thai-zing goodies
Our favorite part about going to Thailand is of course the Thai food. While it's not the same as your roadside street stalls with flaming wok hei, you can still get your Thai food chow on at Artbox! Nunglen is the place for your Thai street snacks like grilled pork skewers and meatballs.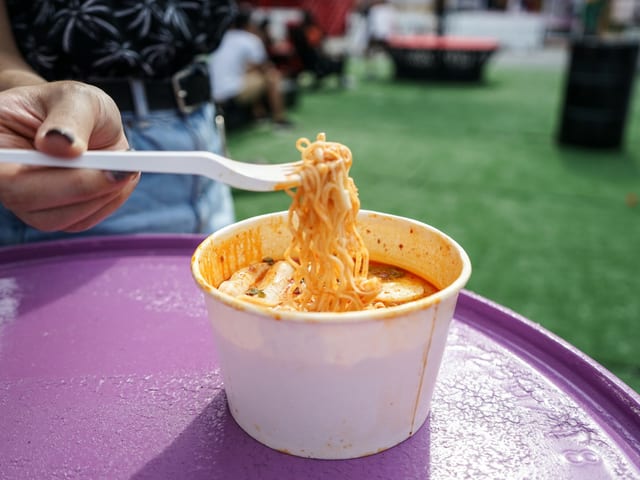 If you're looking for something more filling, you can't miss the favorite Tom Yam Mama noodles from Soi Thai Soi Nice that come served with roasted pork and various seafood. If you can't take the heat, Pad Thai from Yossakuls Thai Kitchen a great alternative!
6. Outrageous desserts on steroids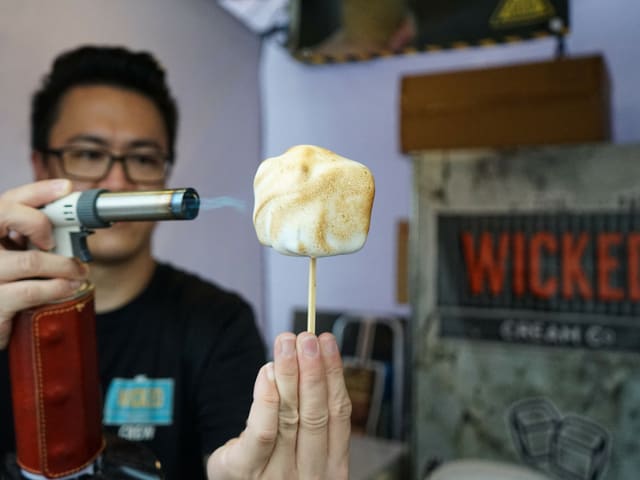 The Thais are famous for being overly extra when it comes to desserts. Here at Artbox Singapore, you'll find the same over the top desserts that not just look crazily delicious but also taste over the top.
Head over to Cereal Citizen for every millennial's dream – Unicorn donuts so colorful you might literally poop rainbows.The Crododo Milkshake features a croissant donut on top as well as a milkshake of your choice below. We got the Oreo Crododo coupled with the Thai Milk Tea shake and it left us licking up every last crumb!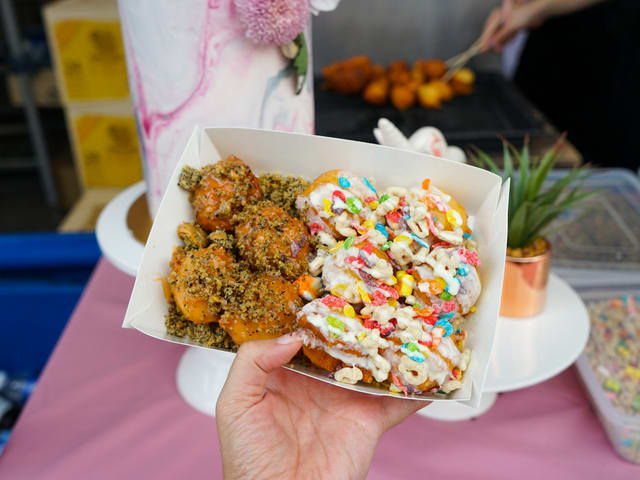 The Roasted Smores Thai Milk Tea ice cream cube at Wicked Cream Co is also not to be missed! Housed inside a torched marshmallow is a creamy sweet Thai Milk Tea ice cream. Cakerholic also has the yummiest cake bombs – fried dough batter covered in your favorite toppings! Our favorite was the Thai Milk Tea Crumble!
7. Relive your childhood at old school game booths!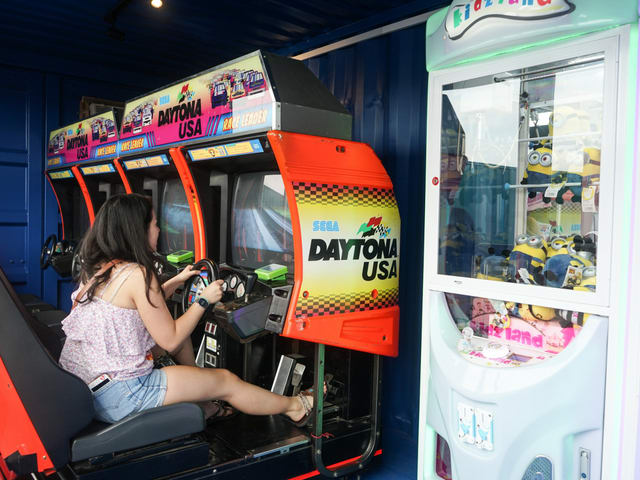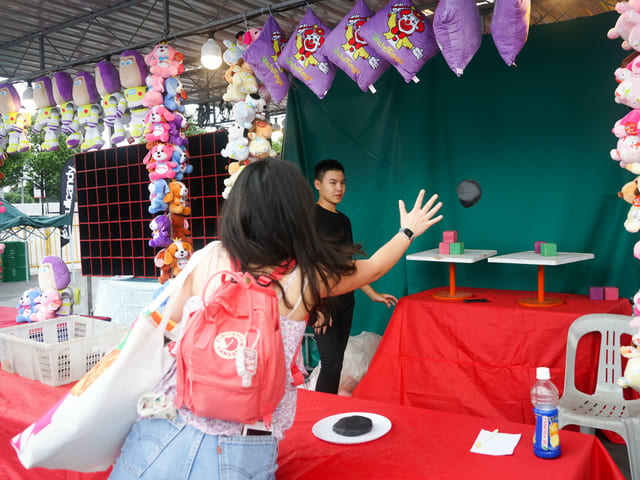 One of our favorite parts of going to a carnival or flea market is the game booths! Artbox hosts old school game booths like toss a bean bag where you can take home cute plush toys. There also have arcade games featuring favorites like Daytona racing and claw machines.
8. Bad life choices, but temporary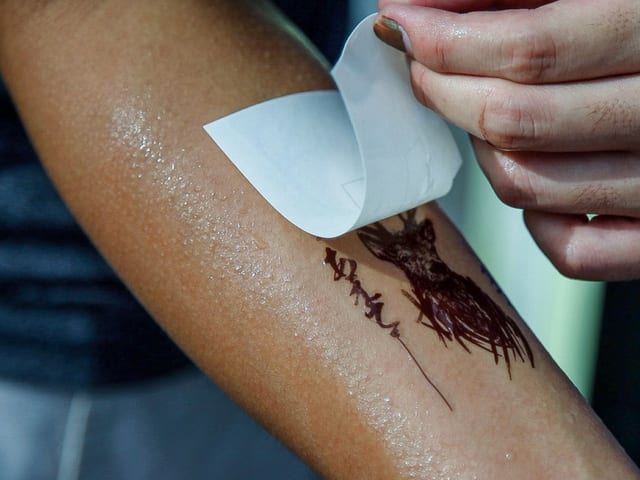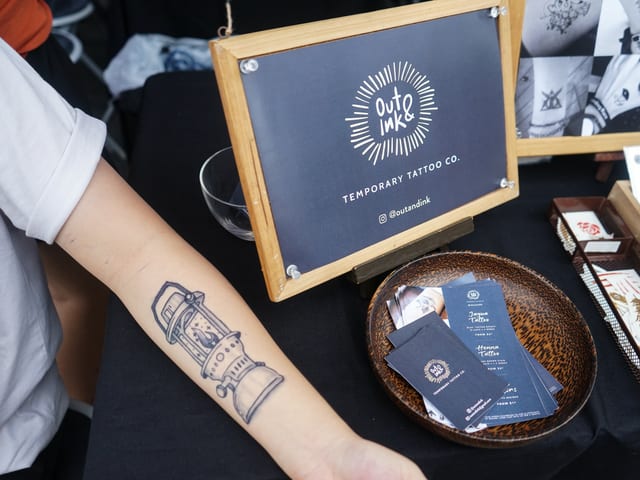 If you're looking to get a tattoo but can't commit to a design just yet, head over to Out and Ink and have the artists draw you a design. These last for a maximum of 2 weeks, giving you ample time to decide if you truly want a permanent tattoo there! The folks at The Ink Book also have a huge variety of tattoos that you can bring home and apply as and when you wish.
9. Your shopaholic dreams fulfilled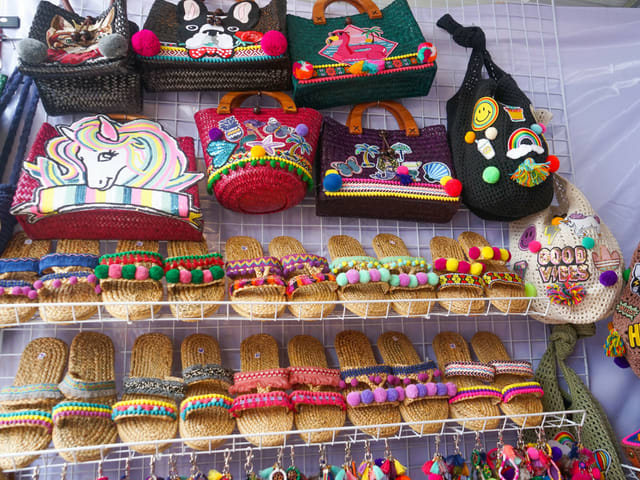 Most of us head to Bangkok with an almost empty suitcase so that we can shop till we drop! Artbox is also the place to stock up on cute Thai designs. Dreamer is home to everyone's favorite wicker bag! Topped off with beautiful colored tassels, pom poms and even customizable straps, bring one home for your next #OOTD.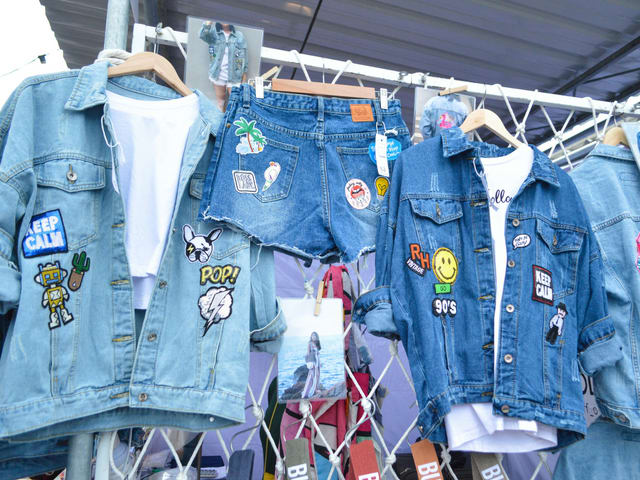 These iron-on patches from Buffollow are also too cute to refuse! With designs like bubble tea cups, flamingos and cacti, buy a variety to jazz up your denims or backpacks. Find them in Bangkok at Siam Discovery mall!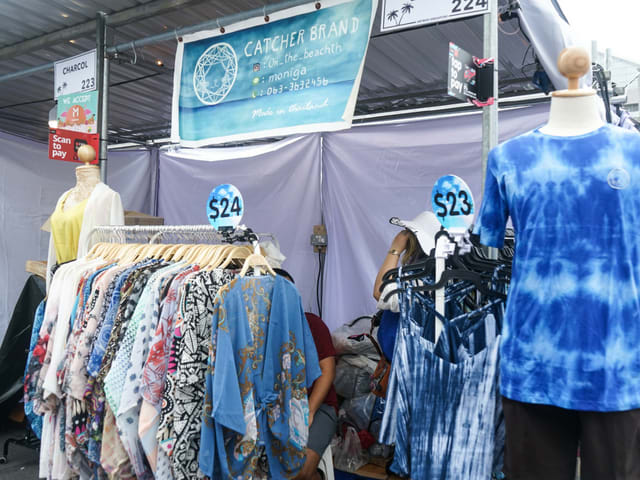 Catcher Brand, an online Thai store, is also a brand that you cannot miss out on! These tie and dye designs are one of a kind and will be great for Singapore or Thailand's sweltering heat.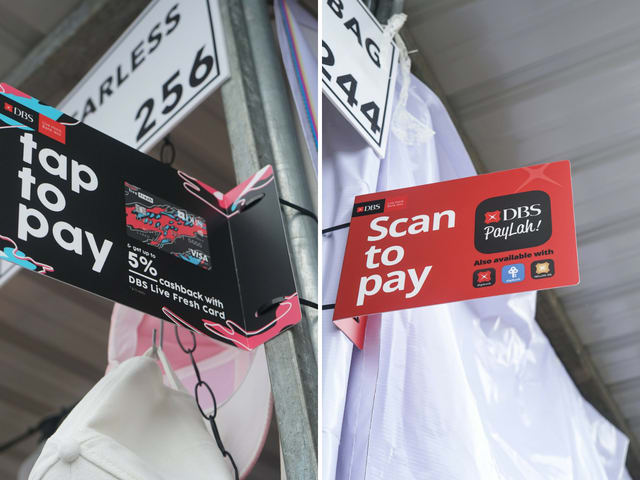 Most stalls have also gone cashless so you don't have to worry about not having enough cash because they accept DBS Pay Lah! or use your DBS Live Fresh card for a 5% discount!
10. Chillax in a hammock or in the pool!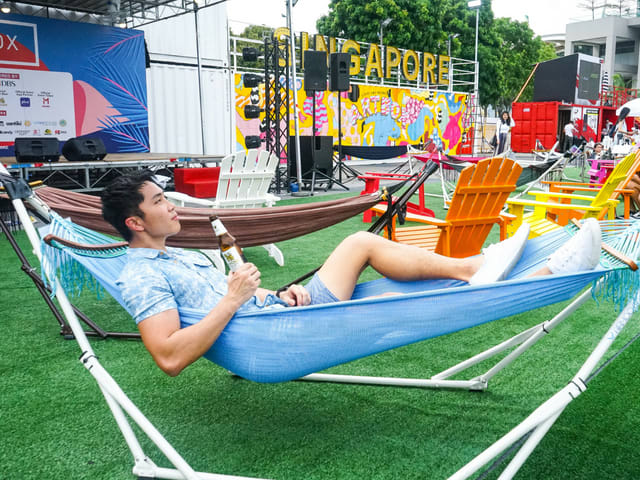 Finally, if you're on a vacation, you surely have to spend time relaxing and doing nothing! You can do that at the many Airmocks around the area, just lying there and taking in the sights and sounds of the market. Grab your bottle of Singha and toast to the weekend!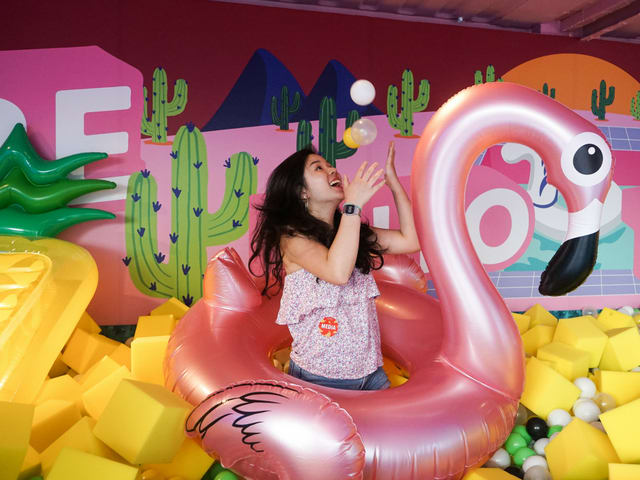 While not exactly a swimming pool, the foam pool is not just #instagoals but also a great place to cool off from the heat! Grab your favorite float and just laze about in this foam pool. If you go cashless and spent a minimum of S$20, you can even enter for free!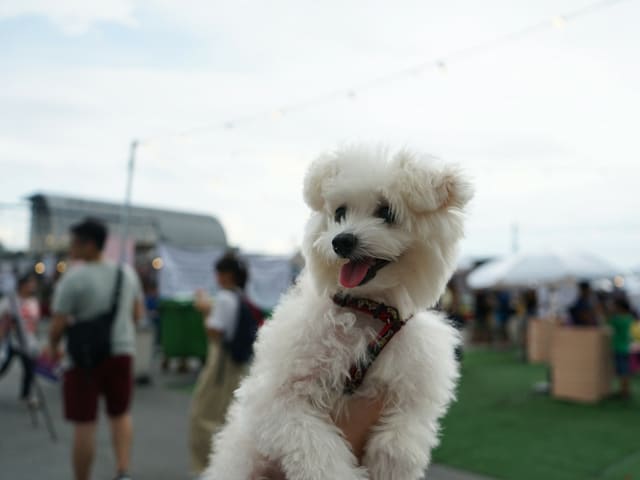 P.S. Artbox is pet-friendly so don't forget to take your furry bestie out for a day of fun!
Not satisfied? Get the real deal in Bangkok
I'm sure you're itching to get to Bangkok already! If Artbox Singapore did nothing but further fuel your need for all things Thai, why not plan a trip to Bangkok? Don't forget to Klook your Bangkok airport essentials for a hassle free trip!