Apple has finally unleashed their exciting new tech goodies at their highly anticipated September Keynote presentation. This year they've pulled out of the bag the successor to the iPhone 6 and as expected it's called the iPhone 6s. The iPhone 6s also comes in the plus version (which proved to be very popular) as well as a new rose gold version that steals the spotlight. As well as that they've released the long awaited iPad Pro – a device that works similarly to previous iPads, however now sporting an impressive 12.9'' retina display and kitted out with an Apple Pencil and an Apple Smart Keyboard.
Apart from all the new fangled features what do these new devices bring to your travel experience?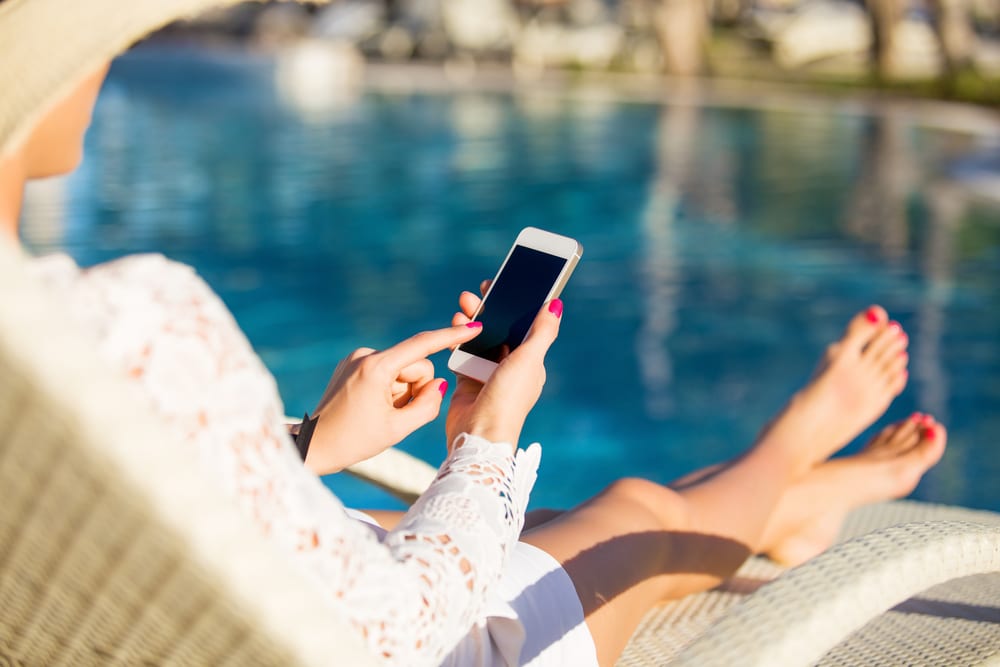 Perhaps the most beneficial modifications for travelers is the improved ability to share your travels with the world. Whether it is with friends or family or the social media web these new devices offer an experience that's up close and more personal than ever!
iPhone 6s
New and improved camera
The new iPhone 6s houses a 12-megapixel snapper with an updated sensor, image processor and a real tone flash that optimizes photos with the neatest and most realistic color tone – letting viewers see your journey as if through your own eyes!
A new addition to the camera app, which is a first for Apple are Live Photos – (and for all you Harry Potter fanatics it's a photo similar to what J.K Rowling envisioned). The 'Live Photo' records any movements as it the shutter captures the image and creates a moving picture. So imagine how you could use this while you travel; a Paris selfie capturing the flickering lights of the Eiffel tower in the foreground, a romantic moment in the Maldives on the beach capturing the ripple of the waves or capturing a ski jump on the Swiss Alps. The essence of a 'Live Photo' basically is for you to be able to relive the moment over and over again.
4K Video Recording
What about the video I hear you say, you'll be pleased to know that Apple has stepped up their game as the new iPhone 6s now offers 4K video recording – the latest generation of recording that can capture video and play it back at a quality almost as if it's happening right in front of you.
Higher Quality Calls
The biggest tip of all while traveling is to keep in touch with your loved ones, making sure they know where you are and that you're safe n' sound. The new iPhone now offers faster 4G speeds and faster Wi-Fi, which means saying goodbye to choppy calls and hello to crystal clear calls, and an HD camera to show everyone the exotic surroundings you're calling from.
iPad Pro
Keeping on top of things back home
A bigger screen you might say that's bulky but the iPad Pro weighs in at 713g, we know that you'll probably want to put away anything work related when on holiday, but if the odd email pops up that you just have to reply to – simply pop out your Smart Keyboard equipped with its Smart connector and start typing. The Smart Connector means that there will be no more fussing around with Bluetooth pairing and spare batteries. The keyboard draws power automatically meaning you only have to pop your iPad on top of you keyboard and you're good to go.
Your own IFE AVOD system
Ever been in that infinitely frustrating situation on a plane that: doesn't have a inflight entertainment, has a postcard size screen with analog style quality, offers movies on a loop, or simply has a drab selection of B-grade movies, or is your movie getting constantly interrupted by messages piped through the system like "Ladies and gentleman duty free sales have opened, please take a look at the catalogue in your seat pocket for this months selection"? Well with the iPad Pro you now have a high definition screen of your own with the ability to watch what you want, fast forward rewind pause when you want and be able to finish the movie even once you get off the plane.
Another model that airlines are moving towards is ditching the IFE (and cutting costs) and providing Wi-Fi streamed entertainment. Recently Asia's Silk Air (Subsidiary of Singapore Airlines) introduced Silk Studio, where customers download an app that allows them to access a database of movies, television shows and music while onboard.
iOS9
Of course with any Keynote event Apple introduces a new operating system. It's 2015 and we're up to iOS9, which brings some interesting new updates to Apple devices.
Split view means that you can multi-task while using your iPad, which is great for looking at a map and planning your trip.
A more streamlined Notes app great for planning your trip – you'll be able to add checklists, links and photos.
A longer battery life for iOS9 has also been promised
The operating system iOS9 only takes up 1.3GB rather than the current hefty 4.5GB used for iOS8
The iPhone and iOS9 will be rolling out over the next few weeks, while the iPad Pro will be released this November.