White-knuckle rides in the world's adventure capital
Set on the shores of Lake Wakatipu and surrounded by a wild and mountainous landscape, Queenstown takes high-octane adventures to the max. The meandering Shotover River plays host to hair-raising rafting and jet-boating experiences, while bungee jumping or catapulting into the Nevis canyon are about as extreme as it gets.
Think you're tough enough? Here are 10 of the best ways to get your adrenaline rush in New Zealand:
1. Feel the fear and skydive anyway
Whether you're an old-hand or a rookie, the buzz of the fall can't be beaten. Depending on the steeliness of your nerves, choose a 2,700, 3,650 or 4,500-metre drop and free fall for up to 60 seconds at a (literally) breathtaking 200km/h. The panoramic views of the South Island, Queenstown and the wide-open ocean are mind-boggling. To relive the moment when you're back on solid ground, opt to jump with a photographer.
Book an NZONE skydive on Klook and take the leap, securely strapped to an experienced instructor.
2. Shoot down the Shotover River in a jet boat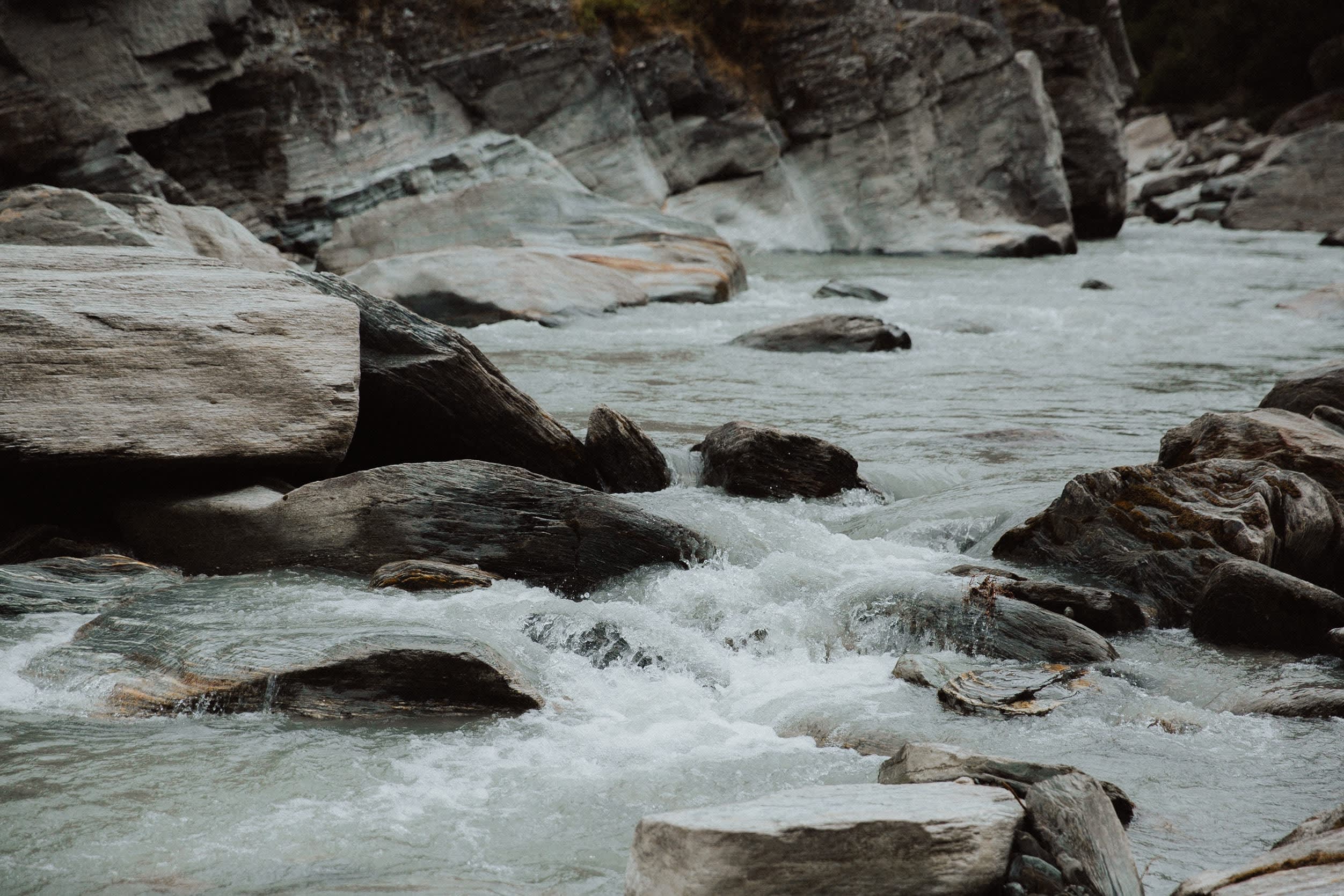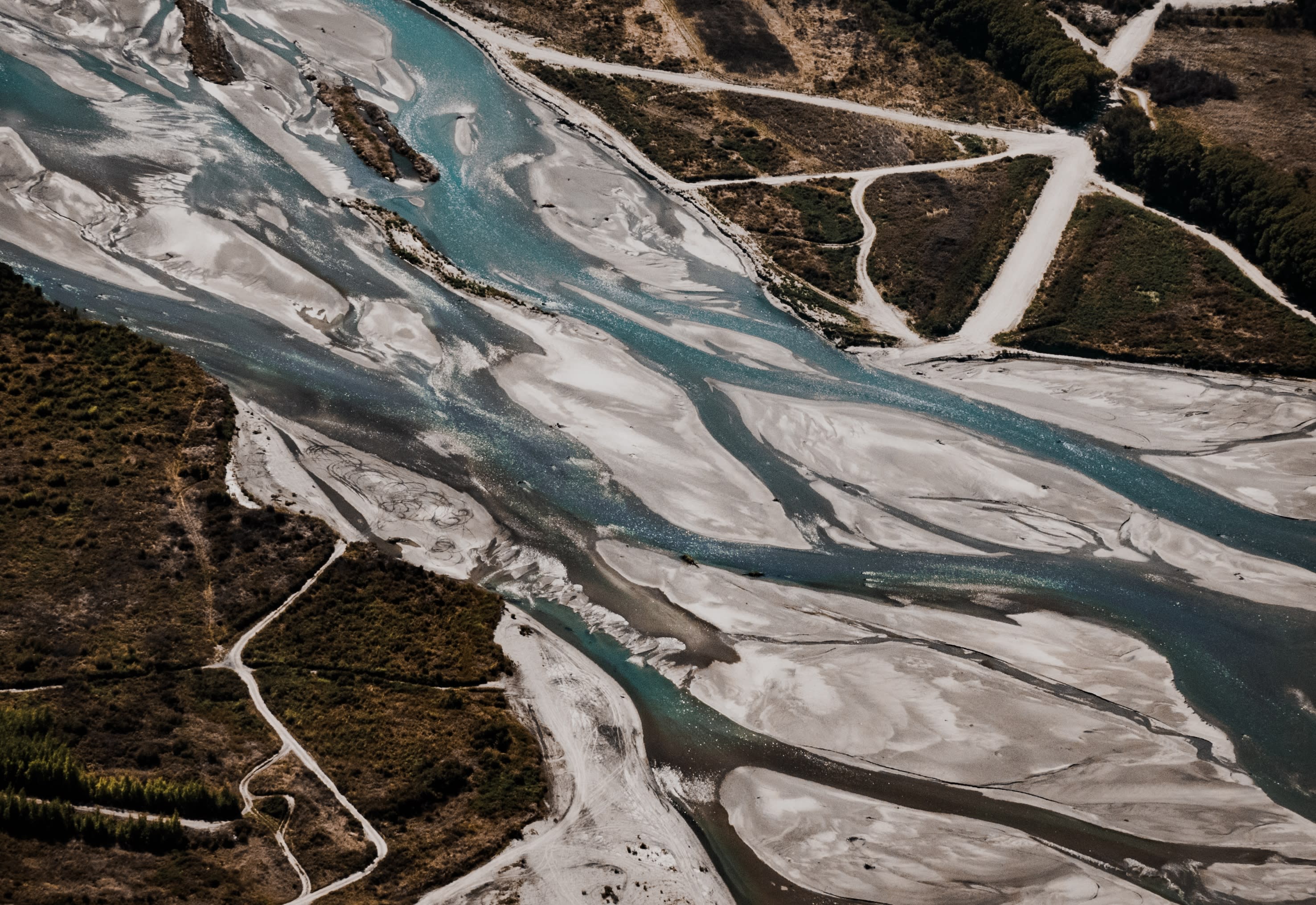 A piece of advice: hold on tight, this is one wild spin. Barrelling through narrow canyons and careering around boulders makes jet boating on the Shotover River both a white-knuckle and a white-water ride. Your skilled driver will hit top speeds of around 135km/h and throw in the occasional 360-degree turn, just to keep your attention. You'll race around bends, skimming the bank as the forest and wilderness whip by. It's a 30-minute trip, but you won't want it to stop.
Klook your Shotover jet boat ride and get complimentary coach transfers from Queenstown.
3. Defy gravity on the Nevis Swing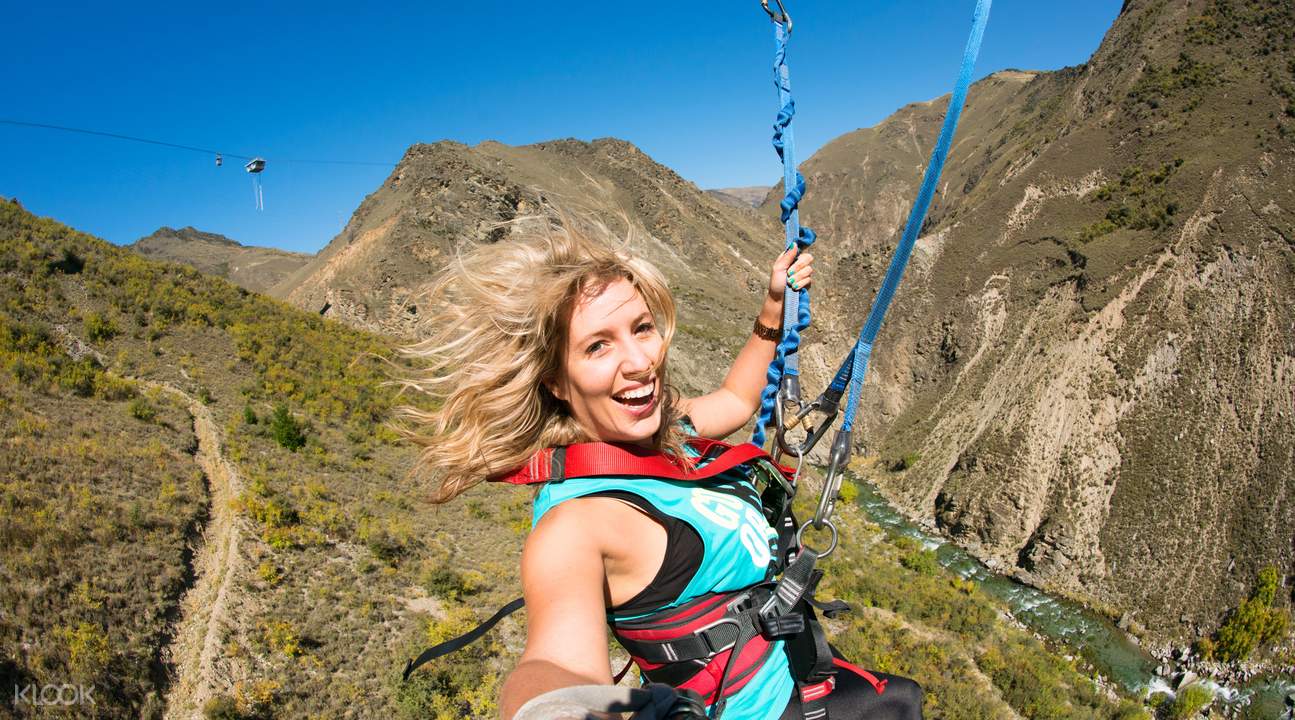 With the Nevis River flowing far, far below, the Nevis Swing is the world's highest. Strapped to the seat, first you'll free-fall 70m from the platform before swinging across the canyon in a 300m arc. At 120km/h. And just when you've caught your breath, you'll swing right back again. Go solo if you're feeling fierce, or swing with a friend for moral support. Want to go backwards or upside down? You're braver than we are!
Book tickets through Klook and bag a free bus transfer to the swing site or upgrade to a helicopter ride.
4. Leap into the unknown on the Nevis Bungy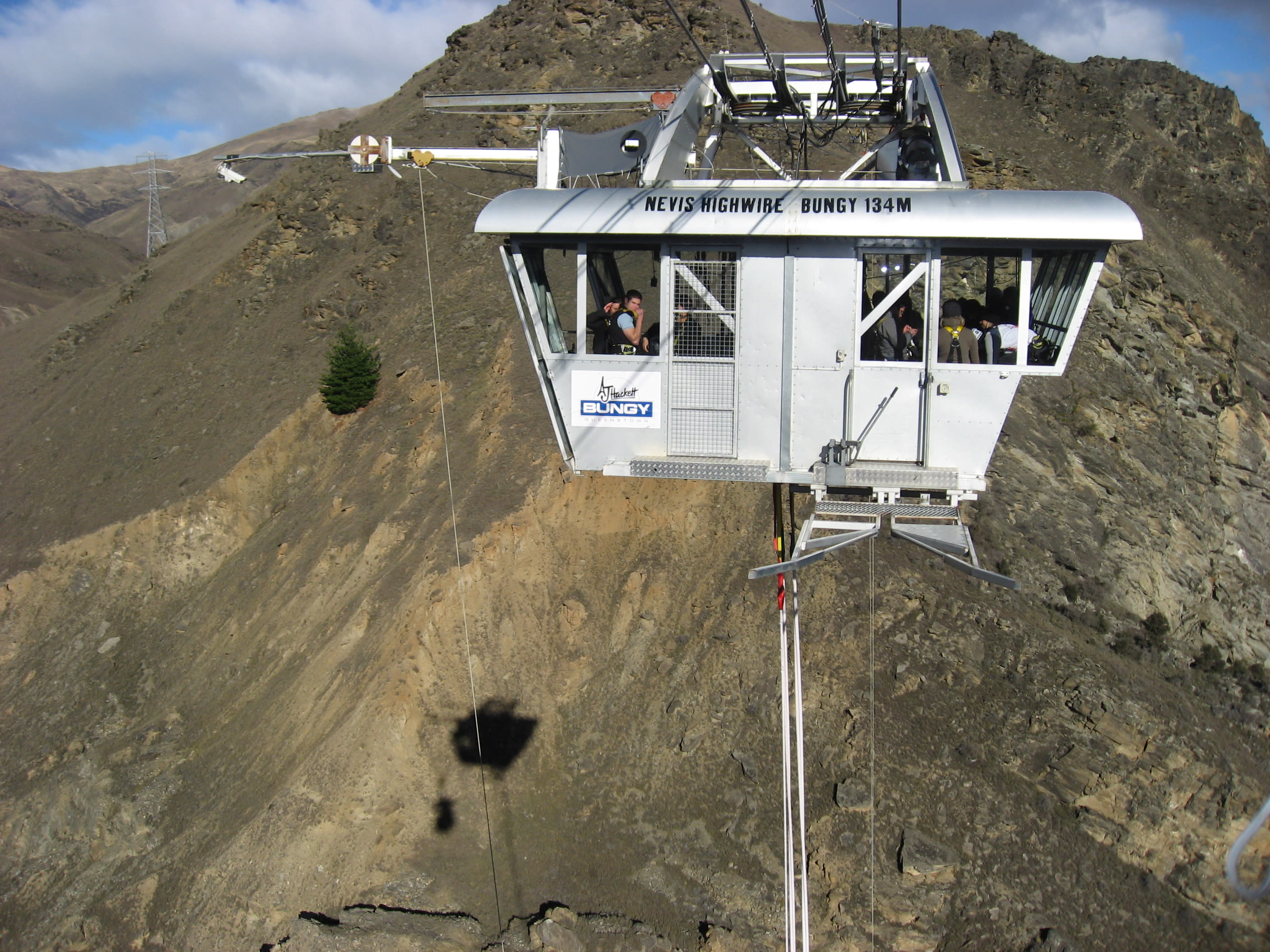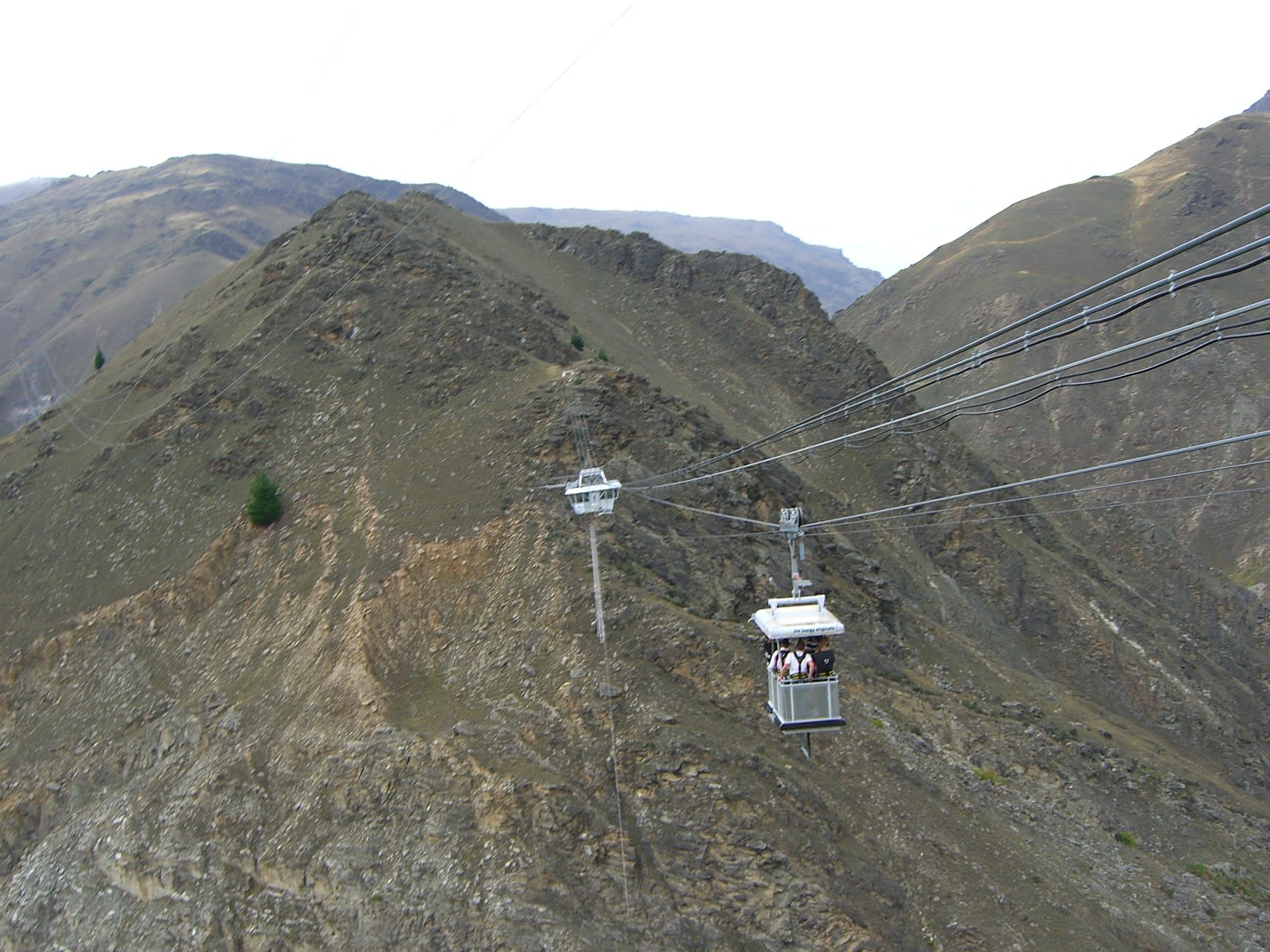 There are bungees, then there's the Nevis Bungy. With a drop of 134m, it's the highest in New Zealand (gulp). That means you'll free-fall for 8.5 seconds with the canyon's rocky sides whizzing by in a blur and the Nevis River rushing to meet you. As you stand on the jump-off plate you'd be forgiven for a moment of doubt – this is truly terrifying. But the adrenaline rush more than makes up for it. If you fancy adding to the fun, opt for a helicopter round trip when you book with Klook and polish off the experience with second-to-none views of The Remarkables mountain range.
Klook Tip: book the Nevis Bungy and Swing combo to really test your nerves.
5. Feel your heart in your mouth on the Nevis Catapult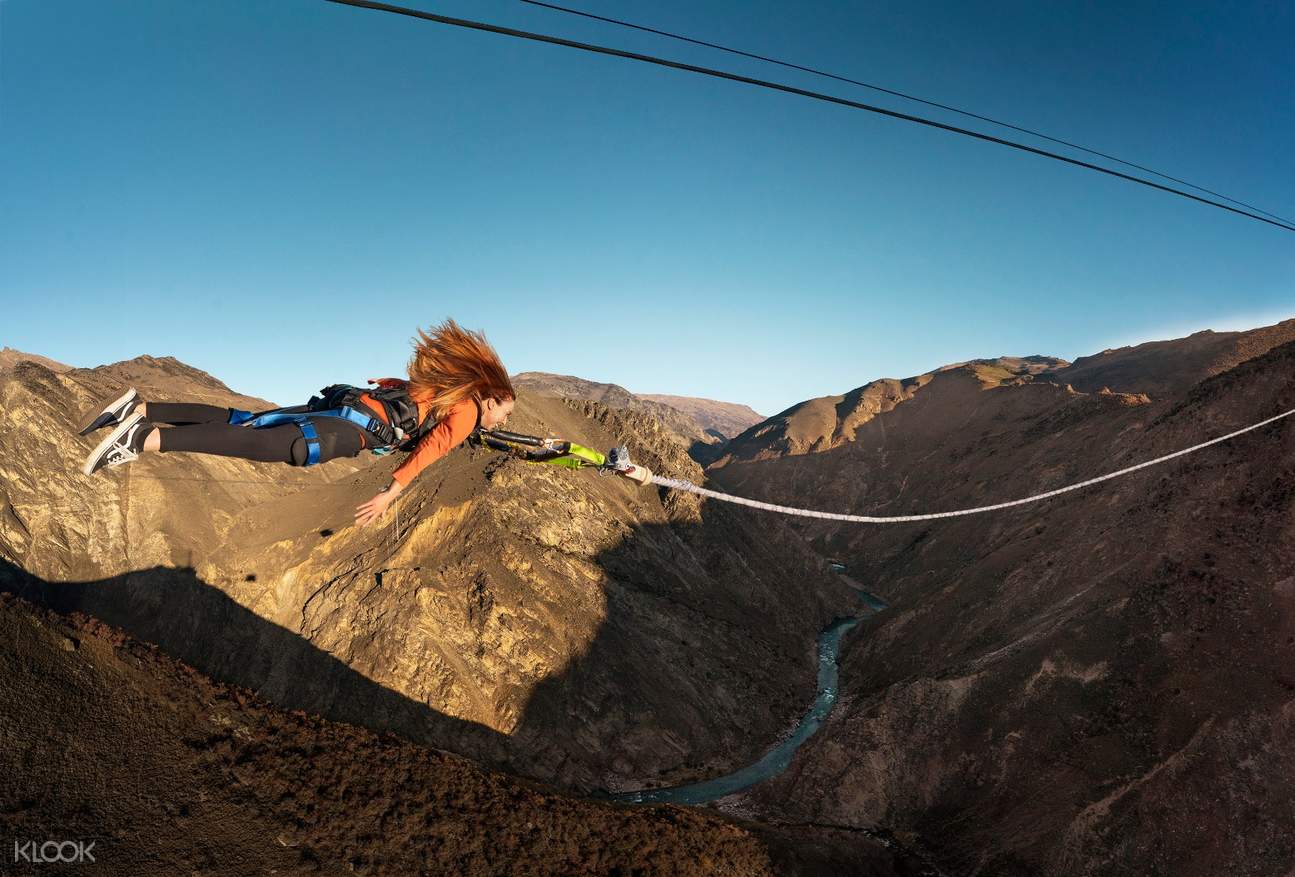 Jumping into thin air of your own accord is one thing, but being fired 150m across the Nevis Valley is quite another. The fainthearted need not apply. Claimed to be the most extreme of its kind in the world, a ride on the Nevis Catapult is so powerful you'll experience 3Gs of force and reach speeds approaching 100km/h in 1.5 seconds. With the blood pumping in your ears, take in the dramatic landscape as you swing from the trapeze before being hauled back to the dock.
Book the Nevis Catapult experience with Klook and you'll get a certificate and commemorative shirt for your bravery.
6. Hit warp speed on the Kawarau Zipride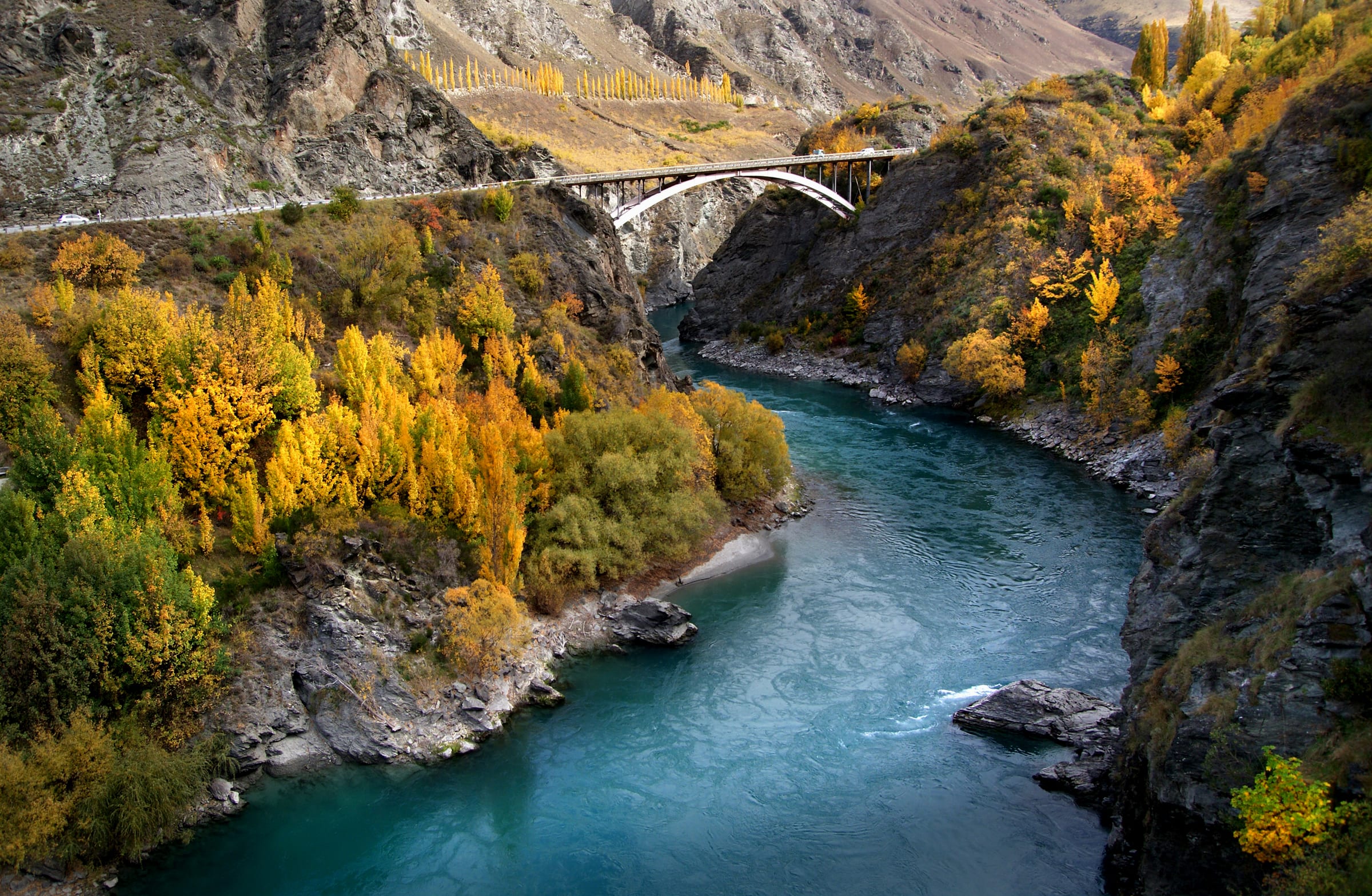 Solo or tandem, head-first or upside down – you choose your style as you whip down the 130m-long zip lines at Kawarau. Zooming at speeds of up to 60km/h is sure to take your breath away. Three lines run parallel so you can team up with friends and enjoy the rush together. You'll plunge to the turquoise waters of the Kawarau River, passing the lush woods that line the sides of the gorge on the way.
When you book your Kawarau Zipride tickets with Klook, a shuttle bus will be arranged to take you to the ride site.
7. Kick up some dirt with off-road quad biking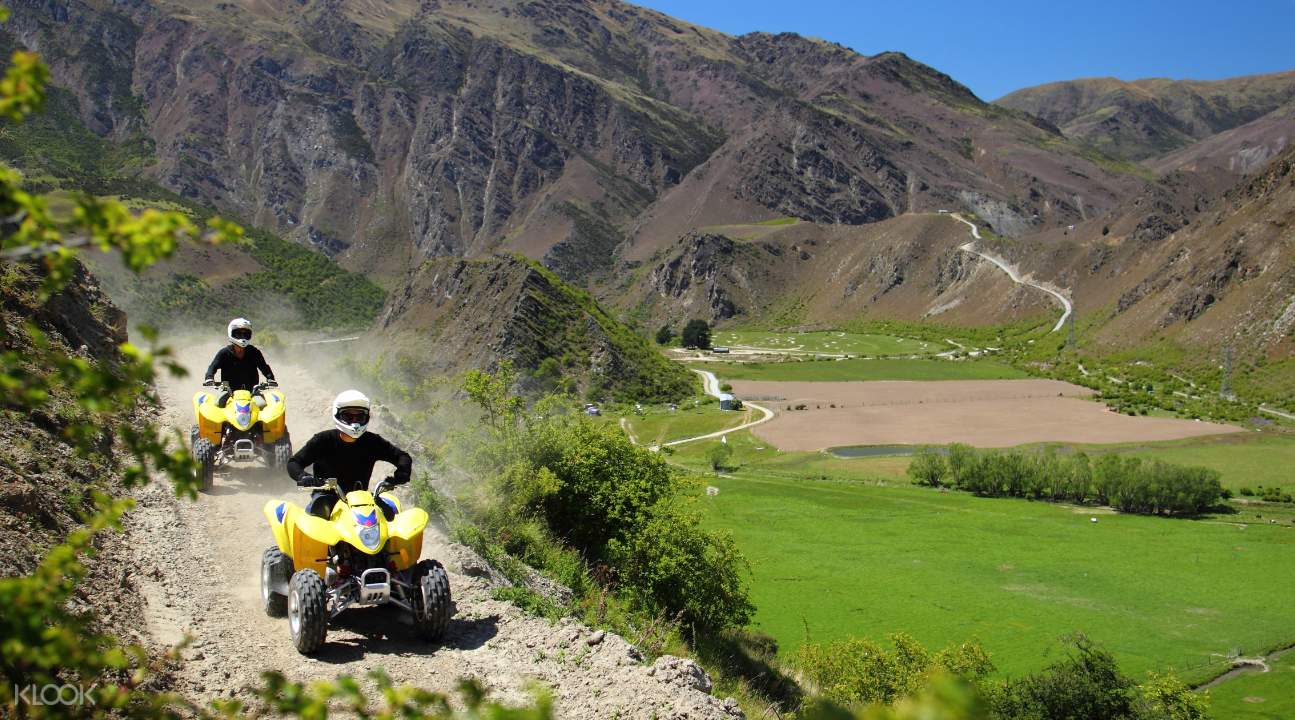 Feel the wind in your hair on a roaring, off-road quad biking escapade to the mountains. With 11,000 acres of private land beneath your wheels, follow ATV tracks across the changing terrain of the South Island. You'll learn plenty of tricks to try on your sports quad, thanks to on-hand, experienced instructors. And if you're up for a challenge, they can set you up with a super-tough route.
To take on an exhilarating 60 or 90-minute ride, book your off-road quad bike explore tour in Queenstown from Klook now.
8. Take a glider trip to the great blue yonder
Soak up other-worldly tranquillity and spine-tingling views on a Klook Mountain Adventure glider flight. The craft soars effortlessly over the Alpine landscape, floating on air currents without an engine. Catch glimpses of Mount Cook as you silently skim over the snow-capped crests of the Benmore Range. Experienced instructors will help you with the controls so you can feel the gentle power of the craft for yourself. And to get your adrenaline surging, just ask the pilot for some stomach-flipping aerial acrobatics.
9. Show the mountains who's boss on a snowmobile adventure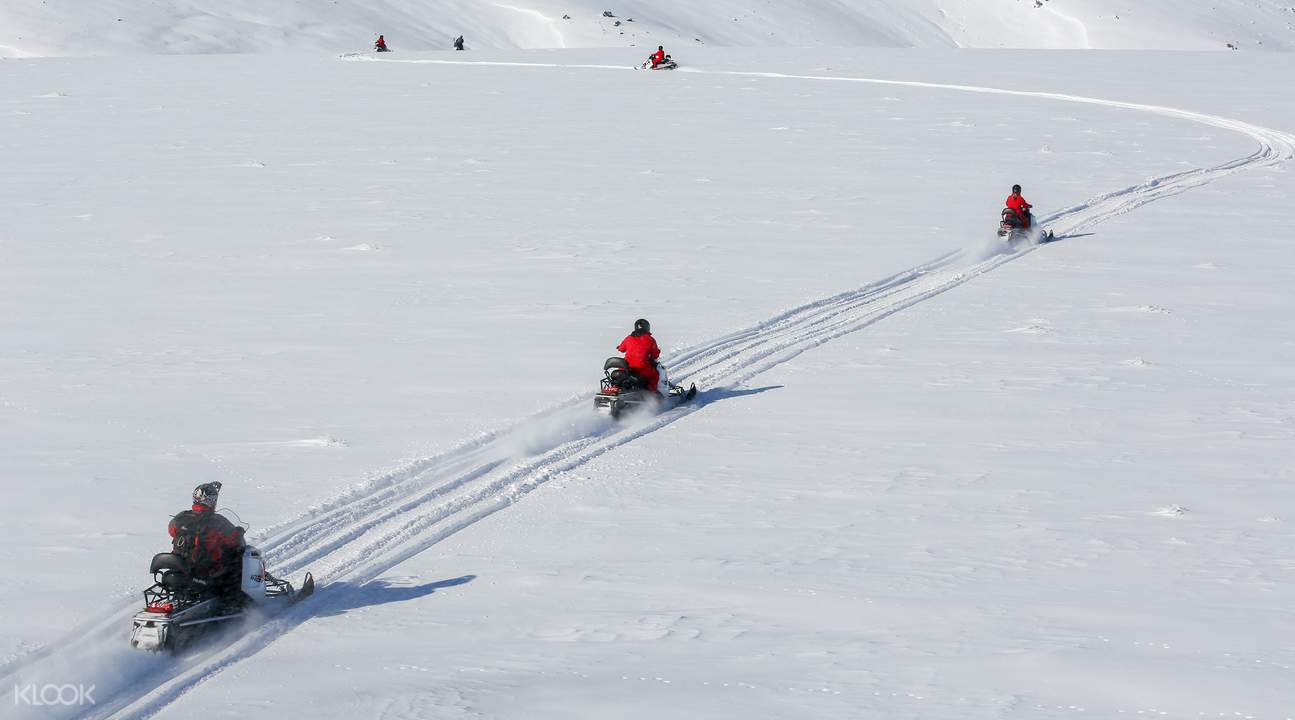 Forget skiing – the ultimate cold-climate rush comes from snowmobiling. Your knowledgeable guide will drive with you, skimming over fresh powder to a spot 1,800 metres above sea level. Chances are, you've never seen a view quite like it.
Book your frosty snowmobile tour through Klook and also hop on a thrilling helicopter ride across The Remarkables mountains and Nevis River Valley.
10. Conquer the Shotover River's rapids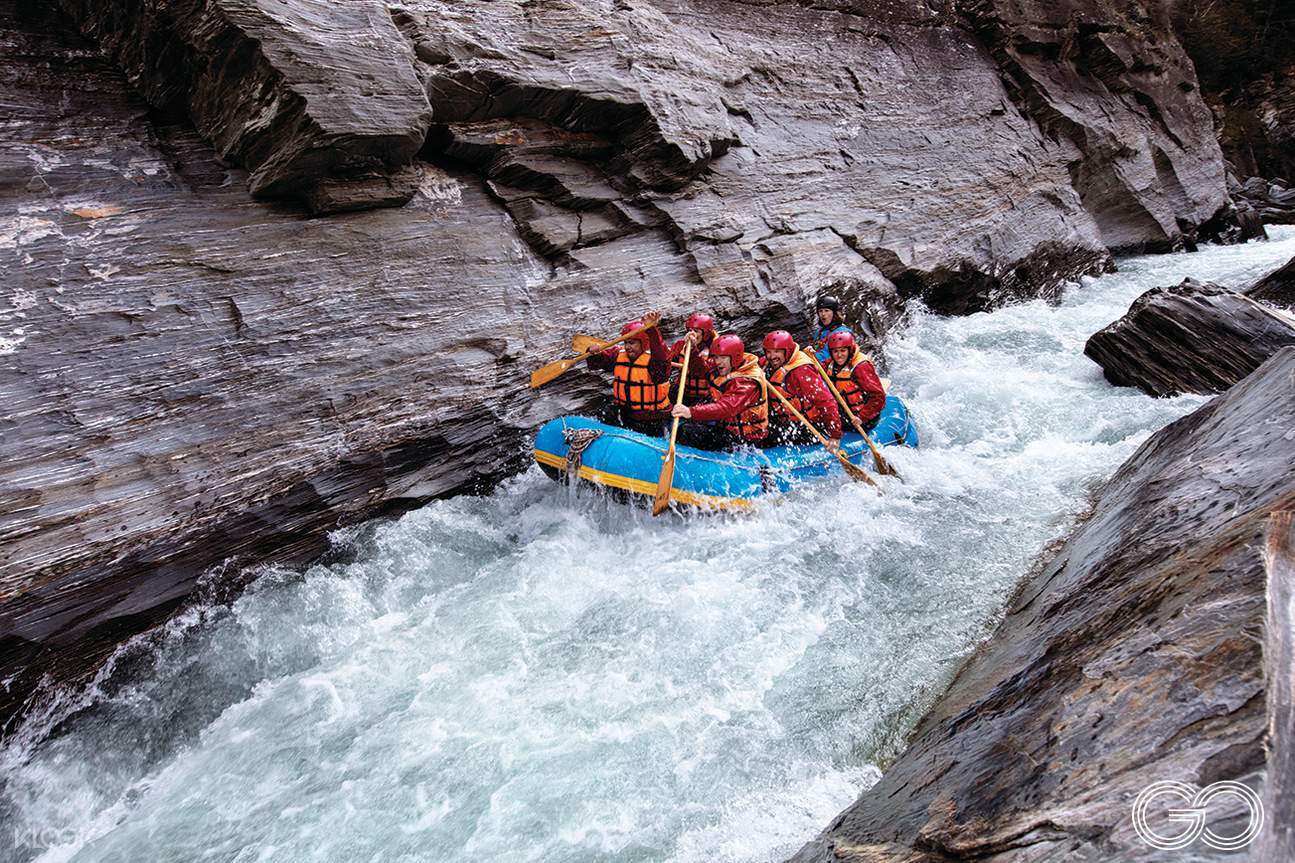 Pit yourself against the power of nature on a Shotover River Rafting Experience. You'll ride the whitewater rapids that other boats don't dare tackle, and with names like Aftershock and Pinball, you know they're no pushovers. Take advantage of the tranquil stretches to soak up vistas of Arthurs Point town, but keep your eyes on the prize – it's only a matter of time before you'll be pushed to your limits by the mighty Cascade Rapid finale.
Still got gas in the tank for more high-octane excitement?
Check out other unmissable experiences in Queenstown on Klook! Complete your New Zealand trip with all the travel essentials like 4G SIM Card and private or shared airport transfer.