In need of a last minute Christmas gift idea? Then maybe it's the perfect opportunity to give the gift of an experience rather than a physical present. Treat a loved one to an unforgettable experience that they'll remember for years to come. Here's a collection of some special things to do around Asia that will make the perfect last-minute Christmas gift: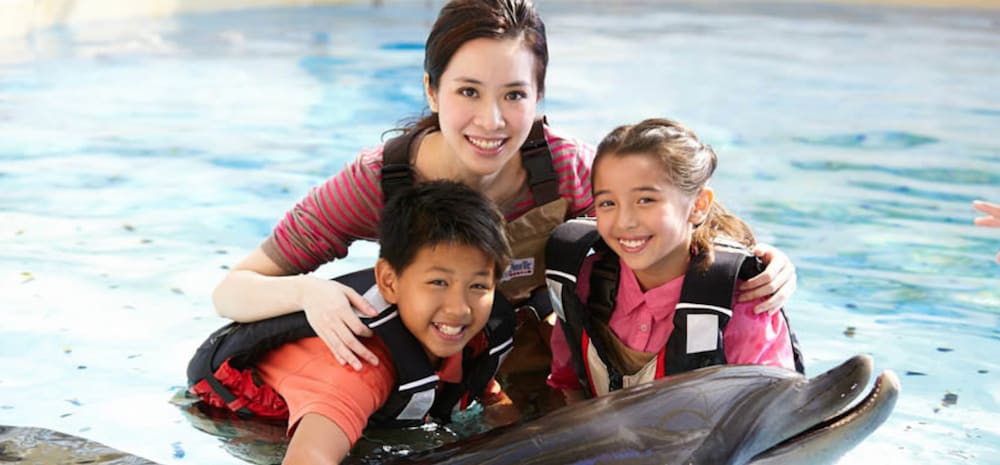 A day out at Ocean Park, Hong Kong's ultimate theme park/zoo combination, is set to be a winner with the kids. Make the day extra special with a unique dolphin experience allowing you to get up close to these gracious creatures.
Dolphin Encounter: HK$1180 – Book here
For Lovers – AquaLuna Evening Cruise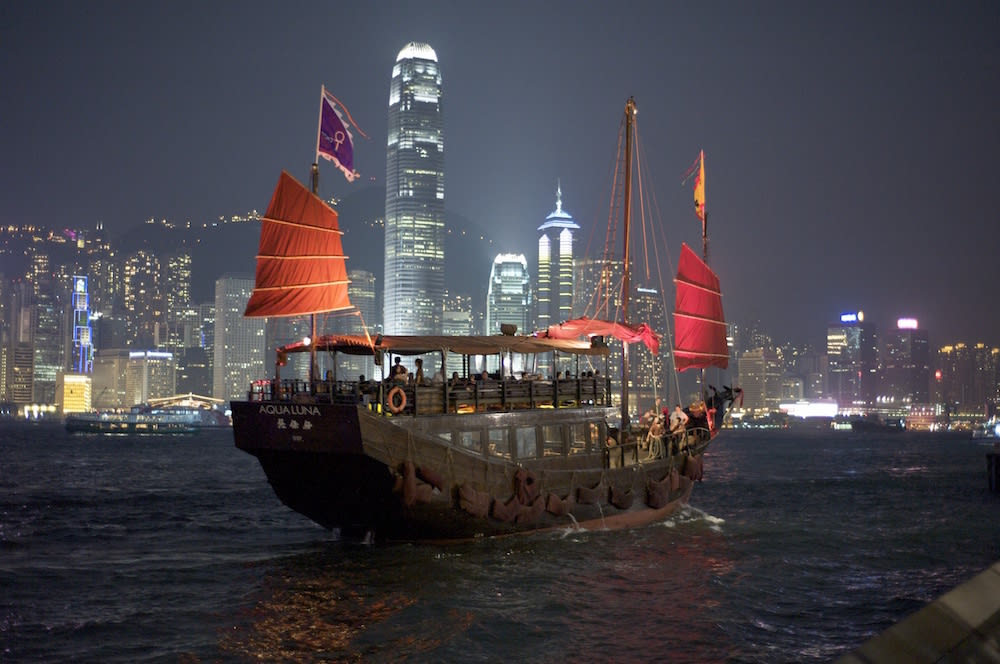 Cruising the waters of Hong Kong with the bright city lights rippling across the waves can be a very romantic affair. Add a dose of traditional with an evening sail on board the AquaLuna Chinese junk boat. The cruise comes inclusive of a drink each too.
AquaLuna Evening Sail: HK$185 – Book here
For Friends – Helicopter Flight or Chinese Painting Class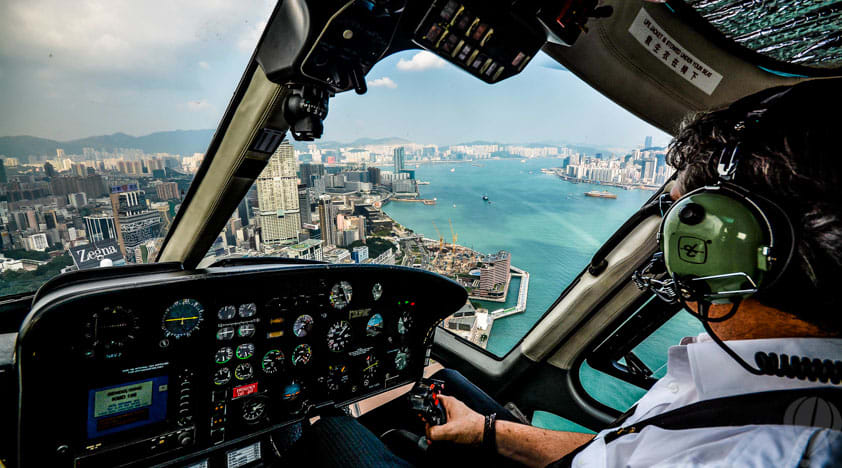 Build amazing memories with friends or family this Christmas with a helicopter flight over the incredible Hong Kong skyline – it's an experience you'll never forget!
For something a little cheaper, a painting workshop is great fun and you'll have a physical memento to take home with you too. Try Chinese painting class on rice paper, bottle painting, or tea pot painting and get wine/tea/cookies to indulge in as you release your creativity.
Helicopter tour: from HK$1899 for 15 min flight – Book here
Bottle Painting: HK$250 – Book here, Tea Pot Painting: HK$300 – Book here
For Friends – F1 Racing Experience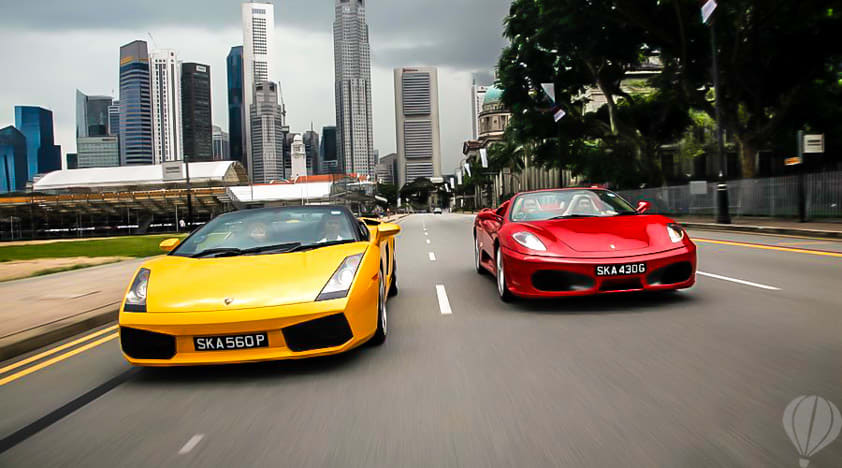 If you know any adrenalin junkies, this might just be the ultimate gift idea: a car racing experience around the Singapore F1 track!
F1 Driving Experience: from S$236 – Book here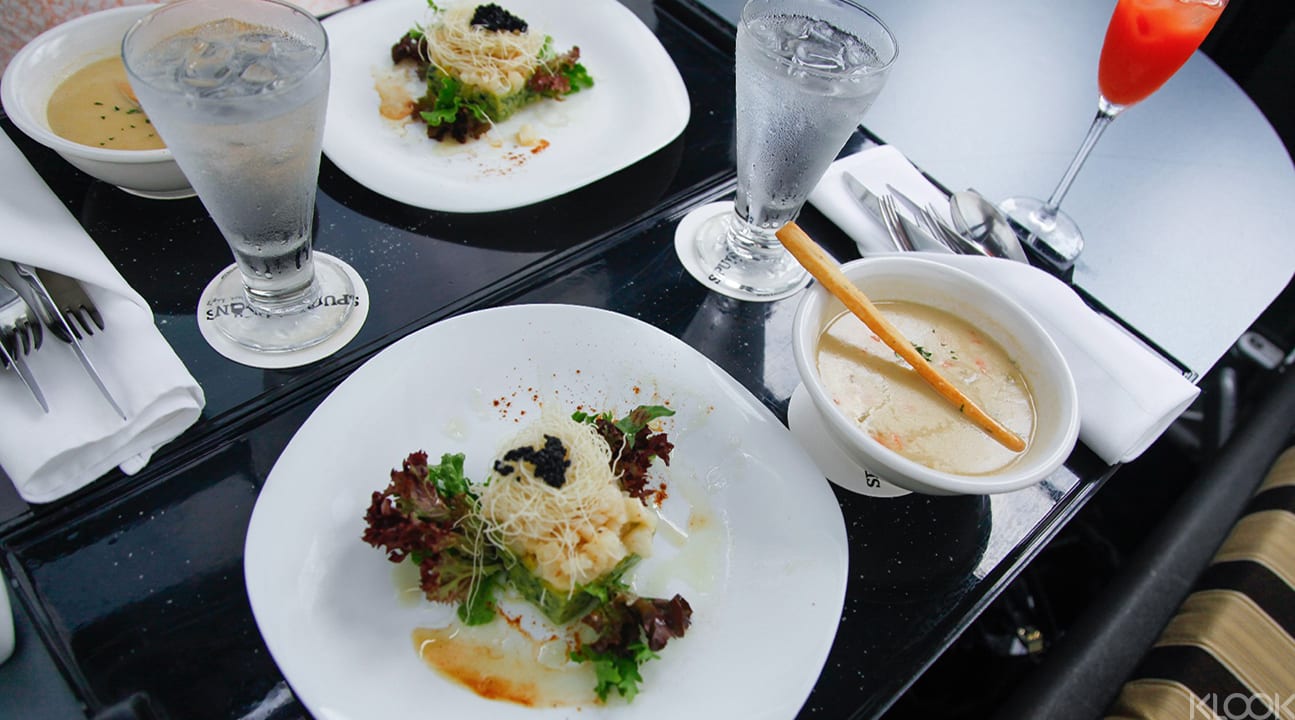 A unique dining experience that's pretty much as romantic as it gets – come aboard the Faber Peak Cable Car for a delicious 4-course meal over twinkling nighttime city views.
Cable Car Dinner: S$55 – Book here
For Kids – Singapore Zoo Jungle Breakfast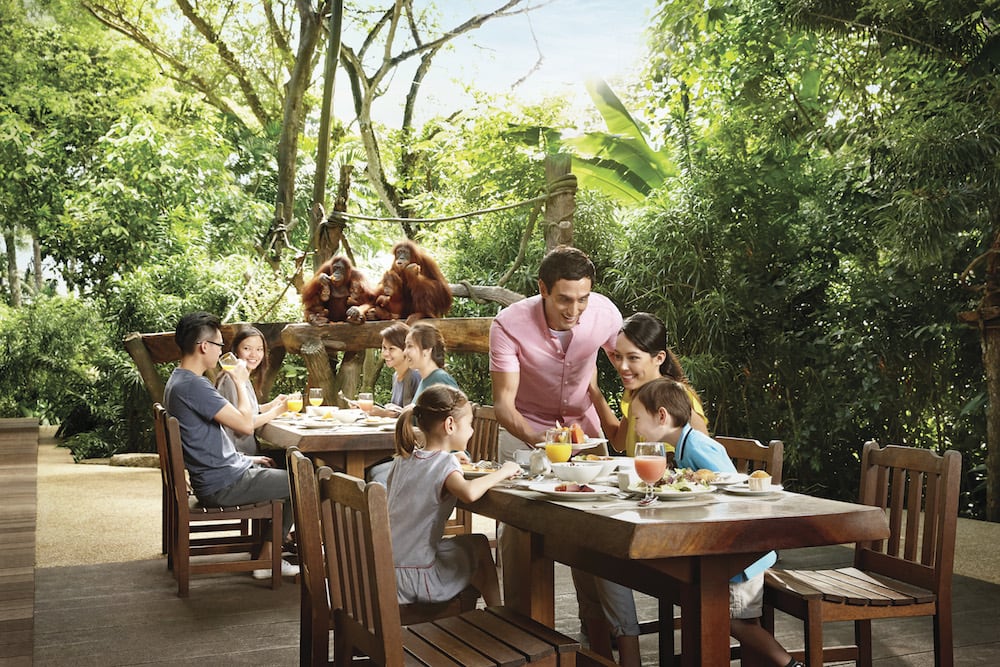 The alternative dining experiences aren't just for the adults, get the kids into nature with the once-in-a-lifetime experience of dining with animals! At Singapore Zoo you can start your trip with a jungle breakfast and make friends with monkeys, reptiles, parrots and the other wildlife that make an appearance!
Jungle Breakfast: S$63 – Book here
For Lovers – Mount Batur Sunrise Breakfast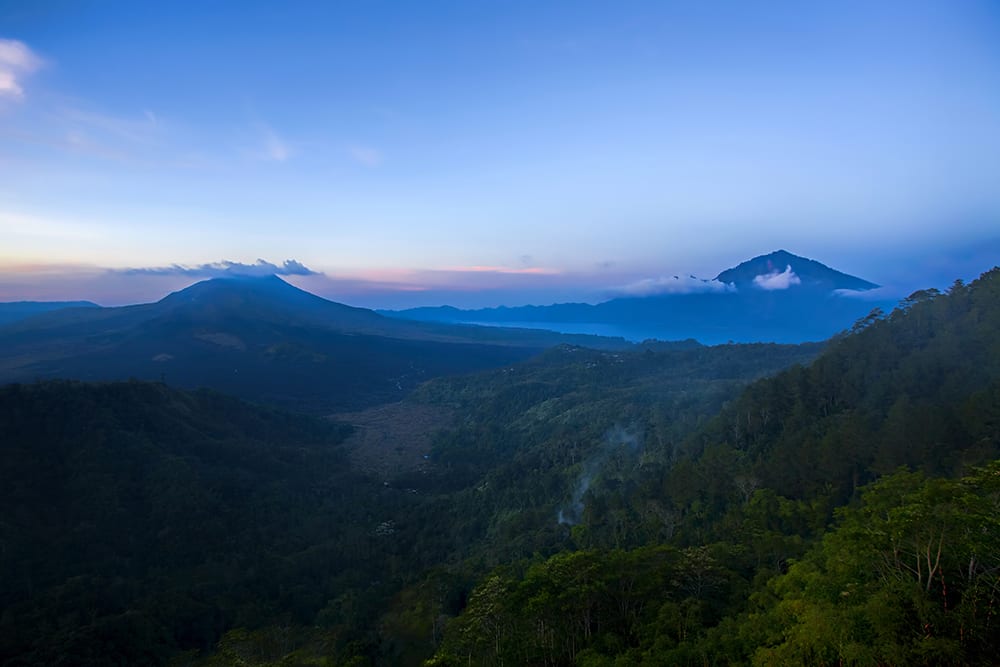 Bali's Mount Batur looms gloriously over the Bali countryside. For early-risers, you can't miss the view as the sun rises over the landscape. Combine this with a sumptuous breakfast set up for two and that has to be the ideal way to start the day.
Sunrise Breakfast Atop Mount Batur: US$195 – Book here
For Kids – Taro Elephant Safari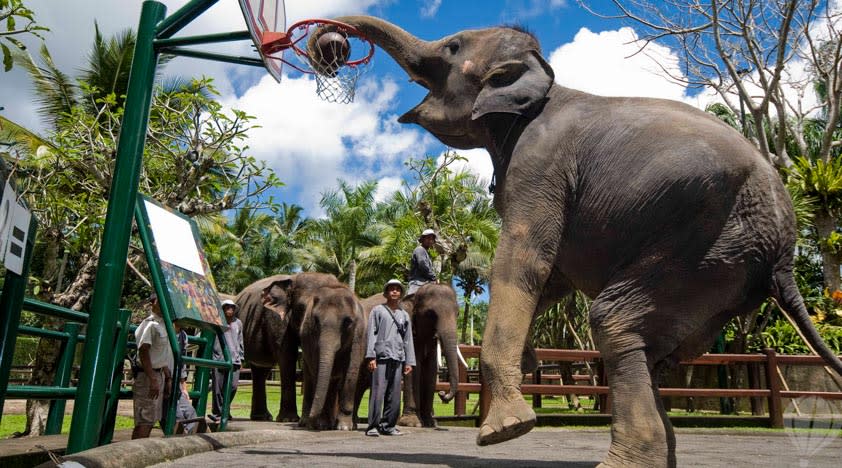 Spend a morning with the elephants at Taro Elephant Safari, an elephant park with an excellent reputation in Bali. Hand feed the elephants, take pictures, learn about their daily care and even go on a 30 minute elephant ride!
For Friends – Lembongan Reef Cruise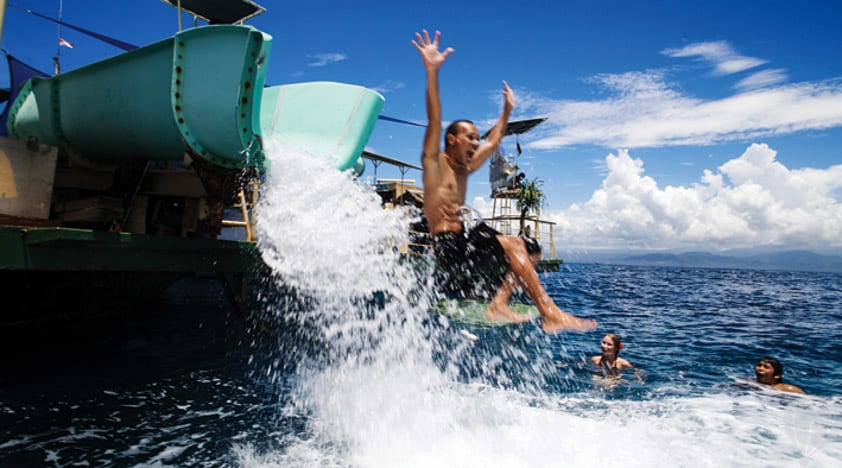 Slides, water sports, snorkeling, swimming, buffet dining…the list goes on. Enjoy a packed day of adventures on the Lembongan Reef Cruise which takes you to the shores of a small paradise island off the coast of Bali.
Lembongan Reef Cruise: US$87 – Book here
For Lovers – Tokyo Dinner Cruise or Helicopter Flight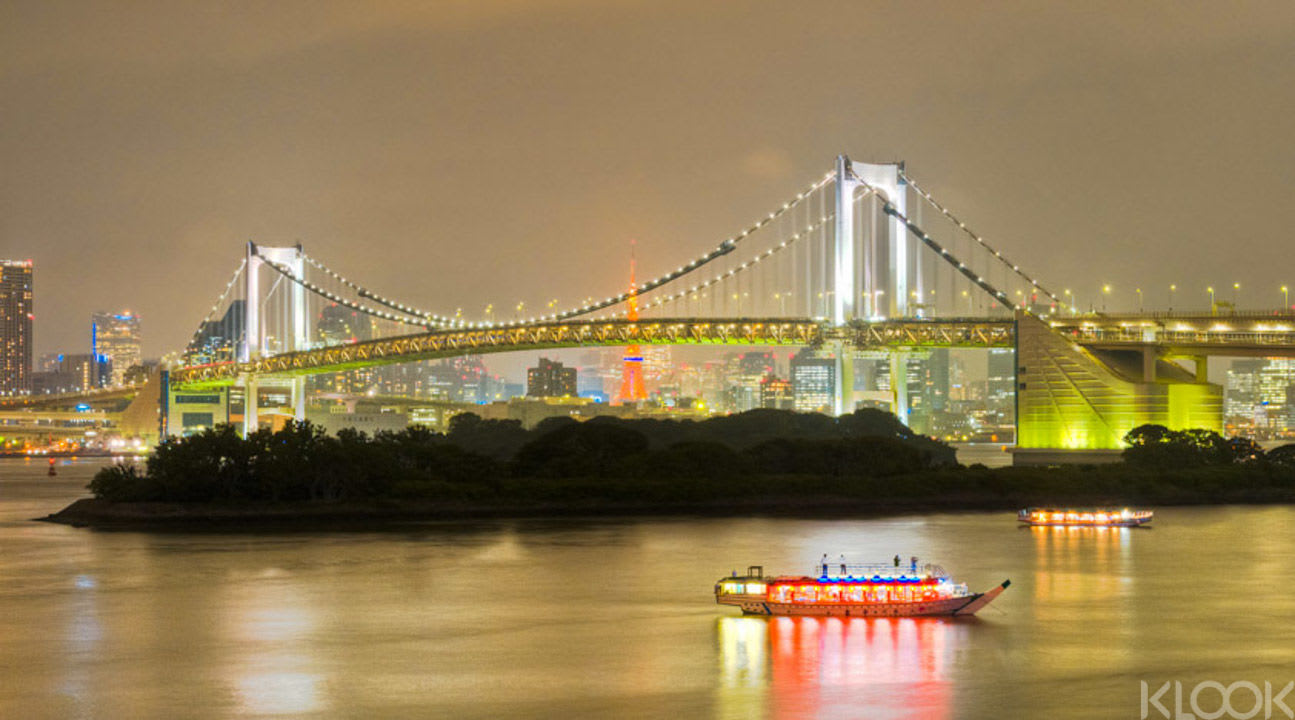 Japan's capital boasts one of the world's most expansive skylines so you'll have a hard time seeing it all during a visit – that is unless you take to the sky for a 15 minute helicopter flight!
Tokyo Helicopter Flight: US$185 – Book here
If heights aren't your thing, we have an alternative option. Dress up smart for a fancy affair cruising the waters of Tokyo Bay. Enjoy a full western buffet meal aboard the Symphony cruise boat.
Tokyo Dinner Cruise: US$78 – Book here
For Friends – Robot Restaurant Tokyo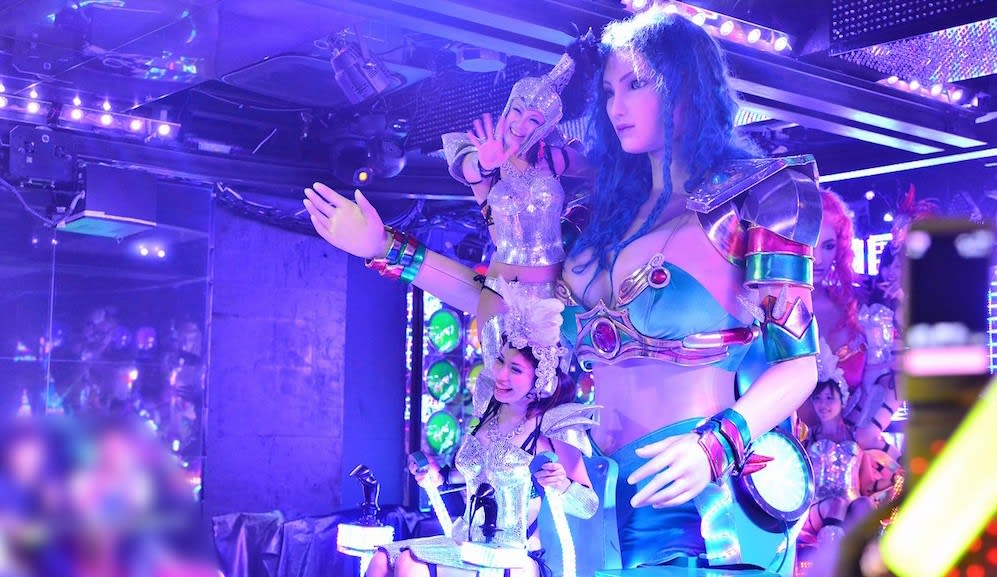 Possibly the most quirky Japanese experience you can invest in – grab a group of friends and soak up the energy of the Robot Restaurant show in Tokyo.
Robot Restaurant: US$58 – Book here